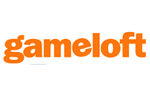 Gameloft is one of the few development houses creating games for the classic iPod (which is not an open platform). The company has embraced the recently-released iPhone SDK and currently has 15 games in development for the platform which will be released by the end of this year.
Gameloft CEO Michel Guillemot recently shared his thoughts on game development for the iPhone in a Macworld interview.
As a gaming platform, iPhone is certainly one of the top players and really blows the classic handsets out of the water. For starters, the iPhone's outstanding capabilities such as its, 3.5 inch wide screen, touch screen feature, 3D processor, size capability (10 to 20 times larger than classic phone games) and the accelerometer, means that creating games for the device will be a completely new undertaking. The richness and quality in graphics will be very competitive to console, the touch screen feature allows for a different kind of interactivity and the accelerometer enables you to pilot the game horizontally or vertically. With these key features you will have a very different gaming experience unlike anything that exists on current phones on the market.

The iPhone sets a new benchmark for an all in one integrated mobile phone and makes gaming more accessible to non-gamers or casual gamers in a very non threatening way.
Guillemot feels that the iPhone SDK opens the platform to such a degree that developers are limited "only by imagination." According to the CEO, all of Gameloft's iPhone titles will command an "affordable and fair" price when they arrive at the iTunes App Store.