Tag Archives:
Mines of Mars
Upcoming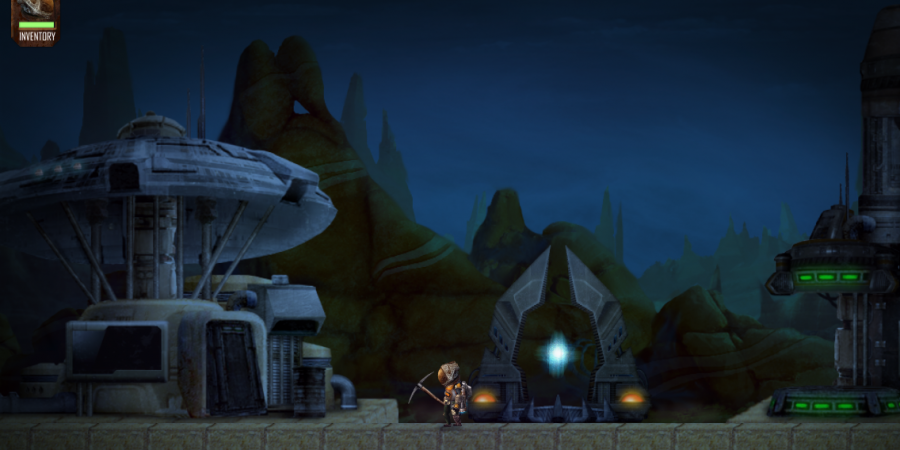 In case you haven't noticed, we've been interested in Crescent Moon Games' Mines of Mars ever since it got announced earlier this year. Recently, we had the opportunity to check out a work-in-progress build of the side-scrolling mining title. Despite its early pre-alpha status, I still came away pretty impressed with what Mines of Mars had to offer, making it an upcoming release well worth being placed on your TouchArcade app Watch List...
Upcoming
We've been following Mines of Mars since its announcement in April of this year, and even though it's taking forever we're still pretty stoked for it. This Terrarria-like game seems to be shaping up nicely, as evident from the new teaser they just released:..
Upcoming
Crescent Moon Games's upcoming PC and iPhone game Mines of Mars looks like a sci-fi take on Terraria, but the focus and premise are maybe going to be the most interesting things about it. Mines of Mars takes place on a once-inhabited Mars, and it seems like it'll be tasking users with discovering why no-one knew this little fact until they got there. As you play, you'll discover buried alien tech and "dark secrets" that play into an actual, designed narrative...
Upcoming
Fans of Terrarria are in for a treat this morning as Crescent Moon via their sub-label Forest Moon Games revealed some vague details on their upcoming title Mines of Mars. Per Crescent Moon's Josh Presseisen, Mines of Mars is a sci-fi mining game with "quests, guns, a jetpack, lots of pick axe upgrades." Oh, and "fantastic" music...