Tag Archives:
Double Fine Adventure
Upcoming
The product of Double Fine's record-breaking Kickstarter is finally set to see the light of day, at least for owners of Windows, Mac or Linux platforms. The first Act of Broken Age, Tim Schafer's first foray into the adventure game genre in 16 years, is scheduled to launch for those platforms on January 28th, Double Fine announced today. The entire game will be just two Acts, and the concluding Act 2 of Broken Age is set to launch later this year as a free update to owners of the game. In regards to other platforms, Double Fine states that "In the future, the game will also ship for Ouya, iOS, and Android." To celebrate the release date of Broken Age Act 1, Double Fine has released a brand new trailer, introducing the main female protagonist Vella...
Upcoming
Last night at the GDC Choice Awards, Double Fine's Tim Schafer revealed the first trailer for Broken Age. In case you haven't heard, that's the name of the game that the studio's record-breaking Double Fine Adventure crowdfunding drive has become...
Upcoming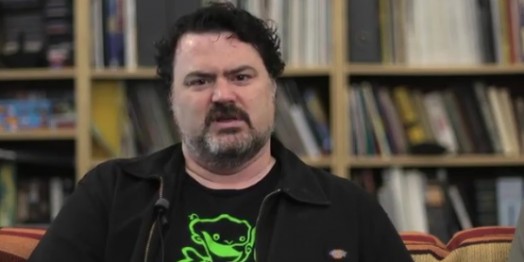 About a month ago, Double Fine asked video game fans to fund a $400,000 adventure game that'll see a release across PC and iOS. That campaign closed yesterday. In the end, it gathered over three million dollars from 87,142 backers. It also smashed records, and gave the independent studio some decent mainstream coverage in the process...
Upcoming
Last week, Double Fine Productions, led by industry icon Tim Schafer, made headlines all over the world when they put up a Kickstarter project with the intent of crowd funding the production of a new adventure game that harkens back to some of the classics of the 90s, some of which Mr. Schafer himself had a hand in creating. They initially were asking for $400,000 to fund the project, and if they exceeded that goal then the extra money would go to bringing the game to additional platforms beyond the PC...
Upcoming
This is neat. Double Fine, the creators of Brutal Legend and, most recently, a swarm of lovable and unique downloadable titles like Iron Brigade and Costume Quest, is asking its fans via Kickstarter to donate a total of $400,000 towards the production of a brand new point-and-click adventure. It's a title that'll be created by "a small team" and one of the adventure game genre's most influential developers, Tim Schafer, highly regarded for his work on The Secret of Monkey Island and its sequel, and his lead role on Maniac Mansion: Day of the Tentacle, Full Throttle, and Grim Fandango...