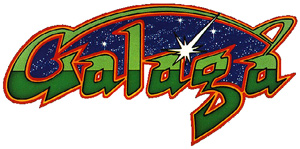 Namco Networks has released the Lite version [App Store] of the iPhone version of Galaga REMIX to the App Store last night.

"Galaga Remix" offers play of both the original 1980's arcade game, and an enhanced remix version with extra features including intense boss battles, 9 power-ups types, and a variety of background images illustrating your fighter's journey from Earth to the Galaga system.
The free version of the game should give you a taste of the gameplay. The full version should be coming shortly.
App Store Link: Galaga REMIX Lite, Free