In the lead up to its launch on mobile worldwide, I had a chance to talk to Warcraft Rumble Game Director Tom Chilton and Executive Producer Vik Saraf from Blizzard about the game's lore, accessibility, a potential PC version, changes from the beta, their favorite features, and a lot more. If you've not followed it at all, Blizzard announced Warcraft Rumble as announced Warcraft Arclight Rumble which was revealed as a mobile game that takes place in the Warcraft universe. It has undergone changes through its betas and has soft launched in select regions worldwide. I got into the Warcraft universe through Hearthstone, so I've also been curious how Warcraft Rumble will be at bringing people into the world. Tom has been at Blizzard for a very long time and Vik has been working on mobile games for ages. This interview will also have a few specific questions to both Tom and Vik at the end.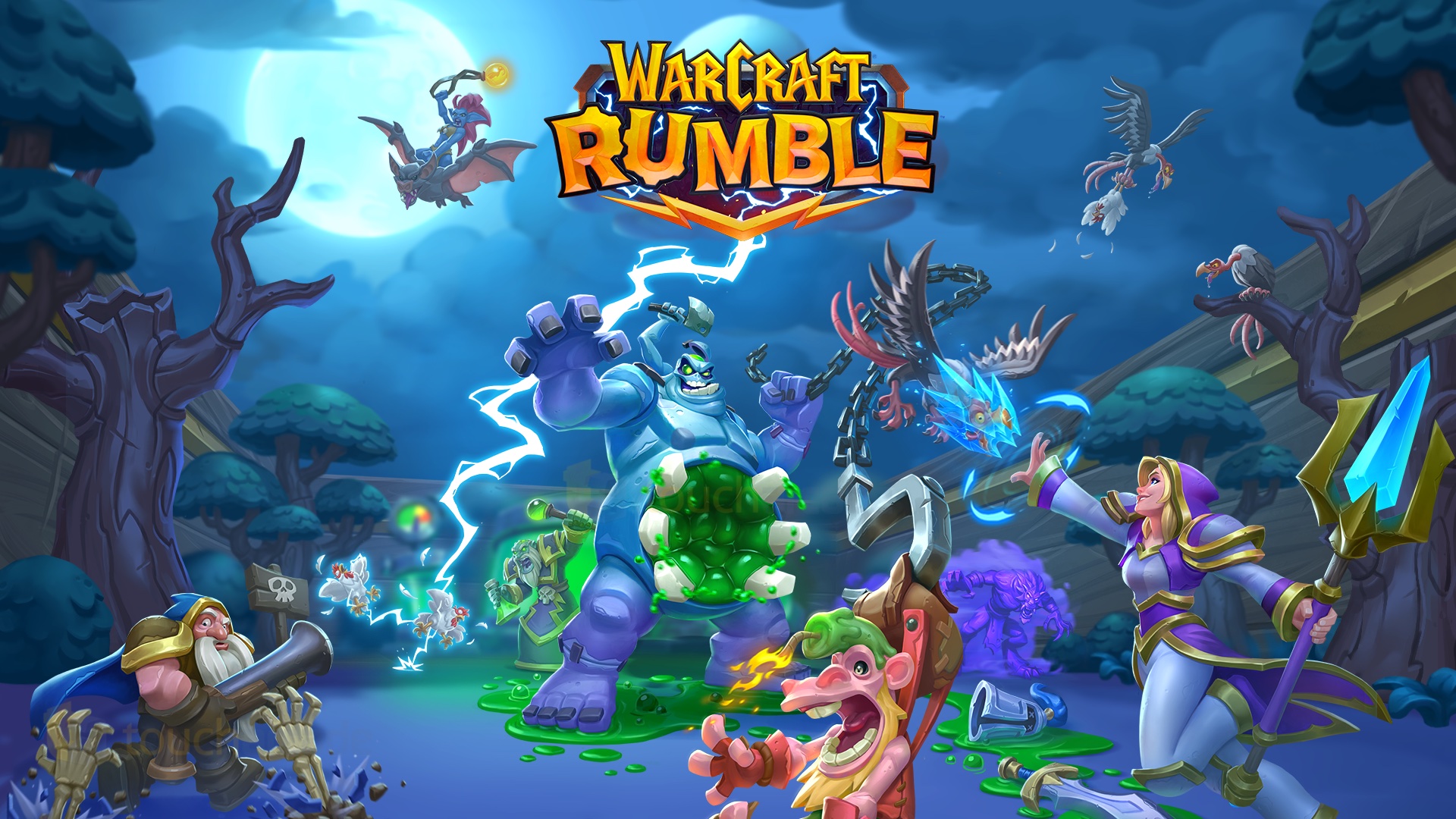 TouchArcade:Tell us a little bit about yourself and your work on not just Warcraft Rumble, but also Blizzard in general over the years.
Tom Chilton: I've been at Blizzard since way back in 2004, when I was part of the team working on the initial release of World of Warcraft, first as a senior designer, then as lead designer as we released WoW, and then eventually as Game Director from Cataclysm through Legion. I eventually went on to start the Warcraft Rumble team, and since then it's been my responsibility to guide our vision for the game, and make sure that what players get their hands on matches that vision.
Vik Saraf: I actually joined Blizzard specifically to work on Rumble after spending most of my
career working on mobile games. As the Executive Producer, my job is to help our amazing development team with whatever they need to make Warcraft Rumble everything we want it to be.
TA: While most people back then played and enjoyed Hearthstone because of the Warcraft lore being included, I was actually introduced to Warcraft lore through Hearthstone. Will Warcraft Rumble do the same for newcomers?
TC: That's absolutely one of our goals! We think Warcraft Rumble can be a great way for people to dip their toes into Warcraft who might never have played a game in our universe before. We've got a ton of fan favorite characters and locations from the other Warcraft-games, distilled into miniature form to give new players a whirlwind tour of all the highlights of Azeroth. At the same time, we also want to make sure this is a game that appeals to players who want more ways to interact with the Warcraft universe, so there are a ton of fun callbacks and references to for instance Classic-era World of Warcraft that we can't wait for players to see.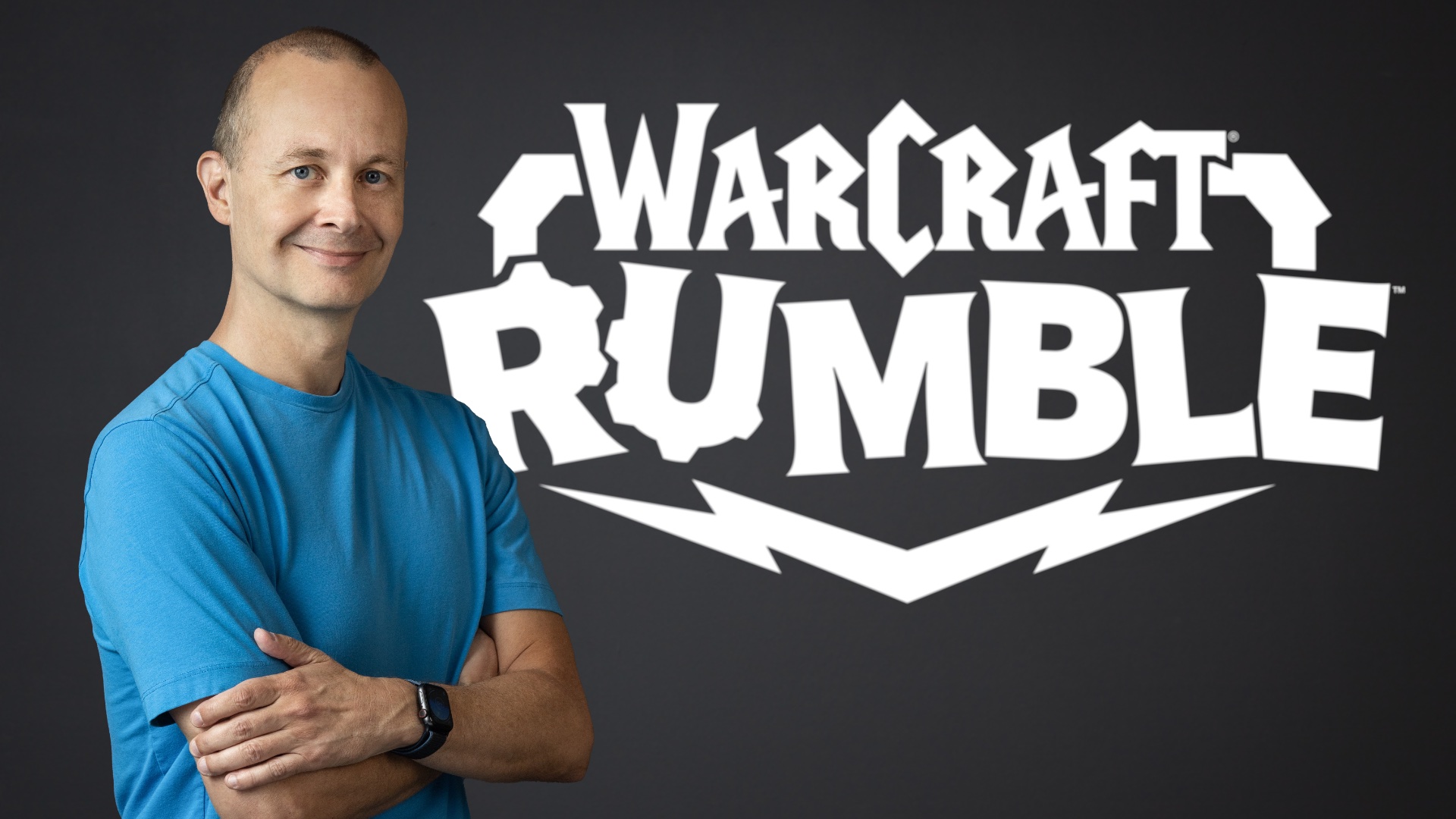 TA: How does Warcraft Rumble stand out from the many games in the genre on mobile?
VS: I think one of the things that has been really important to us is striking the right balance between making sure the game is accessible to new players, but also has the kind of depth and polish that you'd expect from a game inspired by Warcraft's strategy roots. We've also got a huge amount of both single-player and PvP content, including a massive campaign (to which we've added a new Heroic mode) as well as game modes like Dungeons and Arclight Surge.
TA: So far, Warcraft Rumble seems like a more ambitious take on the genre in ways, but still looks like it was designed for playing on mobile. How do you balance a game like this to cater to newcomers and veterans?
TC: That's a great question. I think this has a lot to do with making sure the onboarding experience is solid so that players can quickly get a handle on the mechanics, and this is something we've put a lot of effort into refining during our closed beta. We've also thought a lot about how to make the game easily readable on a small screen. You need to be able to see which mini is which, and what those minis are doing on the map. Our artists and animators have done an amazing job here!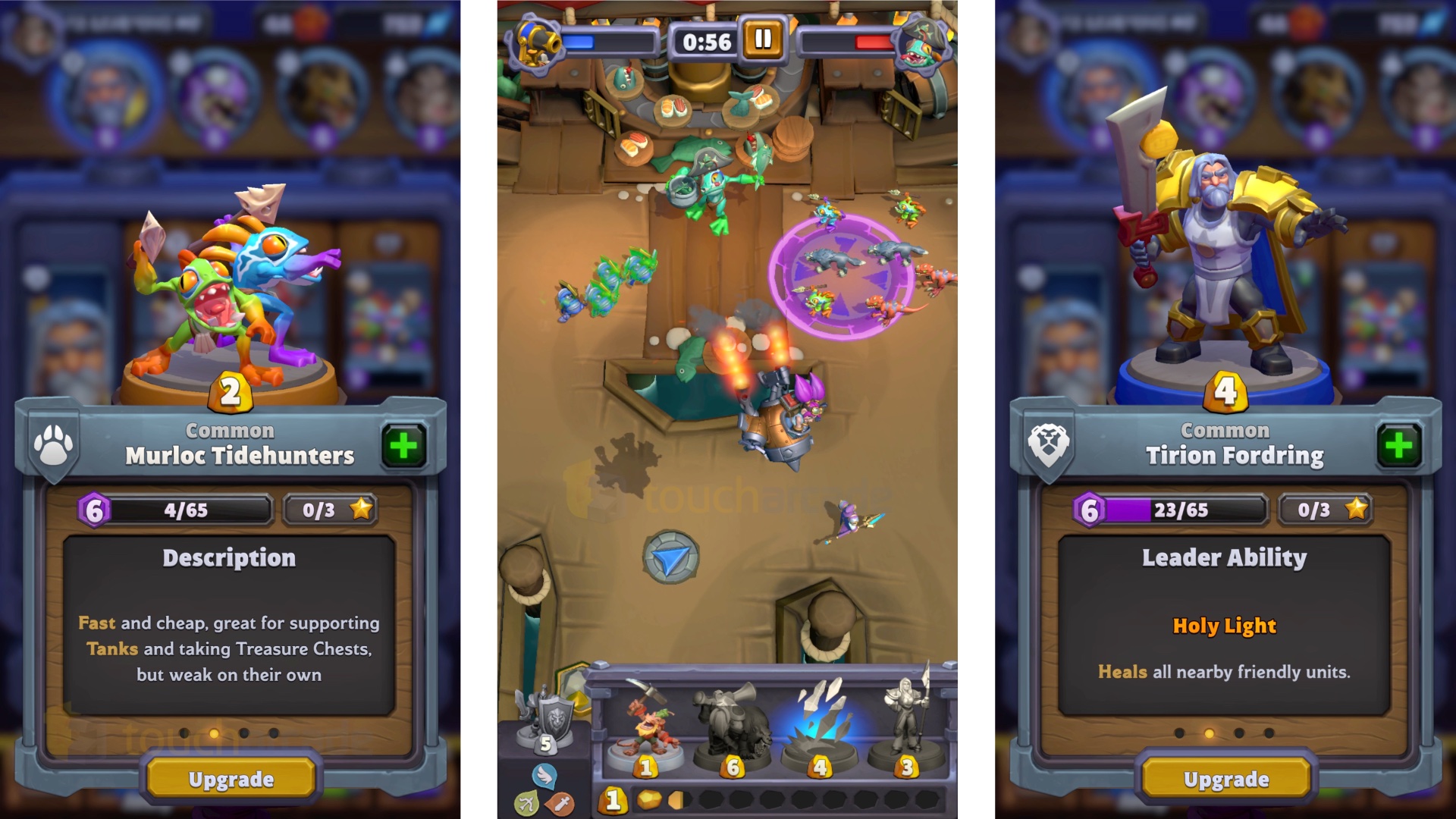 TA: What changes have been made to Warcraft Rumble since its announcement and closed beta?
TC: So many! We've really added a lot to the game, as well as refining and reworking a lot of what was already there. Some of the biggest ones are the Heroic Campaign, which adds a handcrafted layer of extra difficulty on top of our existing campaign missions, Arclight Surge, which infuses two zones on the map with chaotic modifiers, as well as a complete PvP overhaul. Our PvP system now features rotating maps, towers and modifiers, and we've also added new zones, dungeons, talents and PvP maps.
TA: How was the response to the closed beta?
VS: We are super grateful to our closed beta players, who shared with us both so much of what they love about the game, as well as some areas in which we could improve. Their input is a large part of why we've been overhauling the onboarding experience, as well as adding the Heroic campaign.
TA: Will Warcraft Rumble be fully playable as a PvE experience or will PvP be forced?
TC: We want people to be able to play our game in the way that is most fun for them. If you're a hardcore PvP player, then there are loads of opportunities for you to both progress and test your skills against others. At the same time, if you're more into PvE and want to focus on our campaign, dungeons and other solo content, you can advance, expand, and even max out your collection of leaders and minis without ever setting foot into PvP.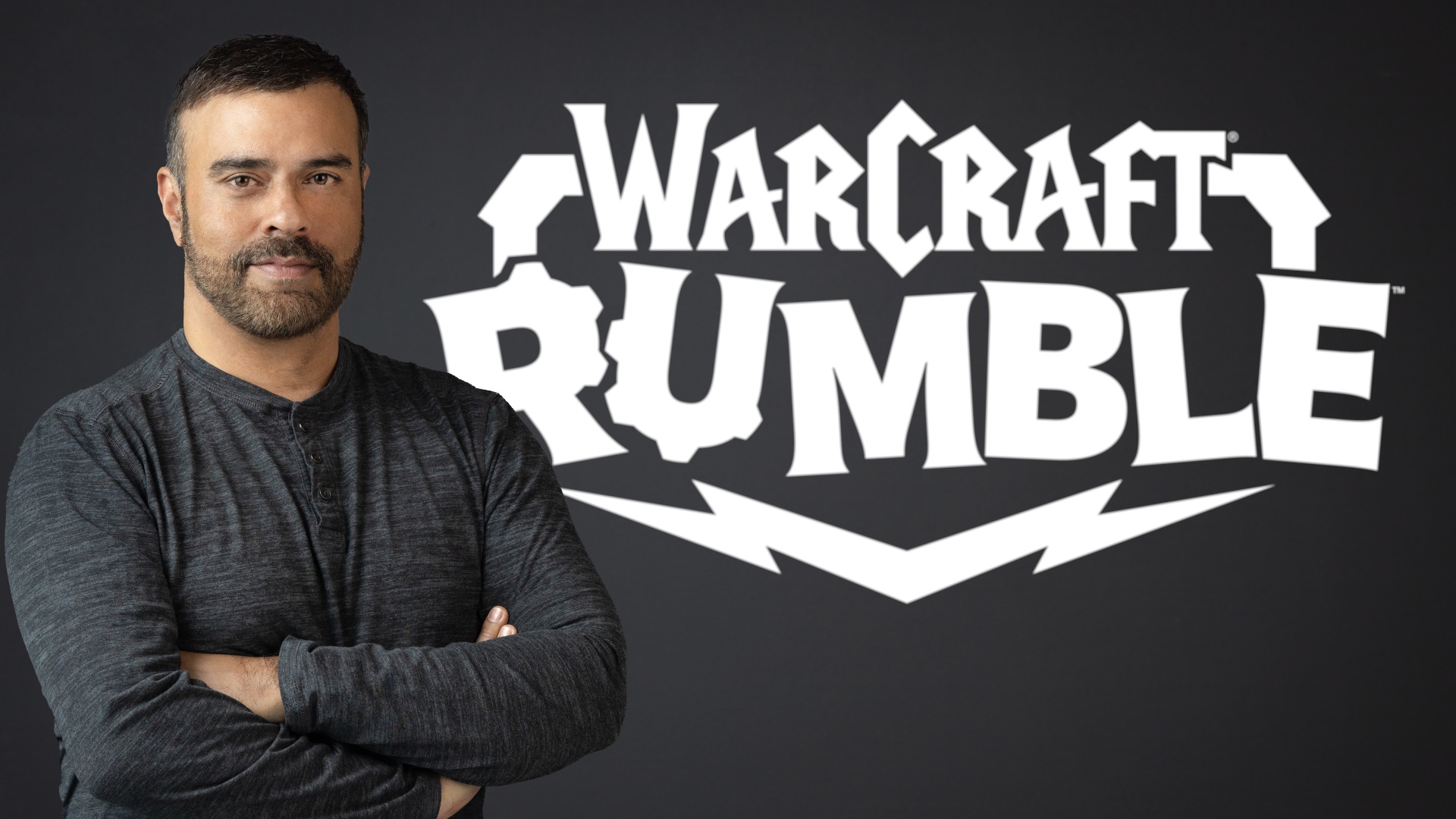 TA: Are there plans to bring Warcraft Rumble to PC in some form?
VS: We've heard a lot of folks asking for this! Right now, the team is really focused on making sure our upcoming launch on mobile is as good as it can be, but we'll keep listening to our players and evaluate this in the future.
TA: Over the years, many Blizzard game releases included bonuses for players of the developer's other titles. Will Warcraft Rumble unlock anything in other Blizzard games?
TC: We've got some fun plans in the works here, but nothing that we can announce today. Keep your eyes peeled, though!
TA: What are your plans for Warcraft Rumble following its launch? Should we expect seasons, battle passes, and regular content?
TC: We've actually already got seasons in our PvP system! They come with rotating modifiers and towers to keep the meta fresh and players on their toes. That said, we absolutely plan to keep introducing new minis, maps and more to our players at regular intervals after our launch. As with the game as a whole, our goal is for players to be able to access all of it for free, should they choose to!
I also had a few questions specifically for each interviewee. They are below.
TA: (For Tom) You've worked on both Ultima Online and World of Warcraft. What learnings from those releases did you take into Warcraft Rumble?
TC: There have certainly been an enormous number of learnings from the development of both games that I've carried into the development of Warcraft Rumble. A few examples would be the importance of having an efficient content-creation pipeline, an understanding of player motivations, and various learnings about the systems and feature development process. From World of Warcraft specifically, some of the most significant experiences to carry over have been learnings about world building, content/encounter design and balance, onboarding players to a game, the fundamental structure of content and systems, and plenty more lessons about game systems design to go with it all.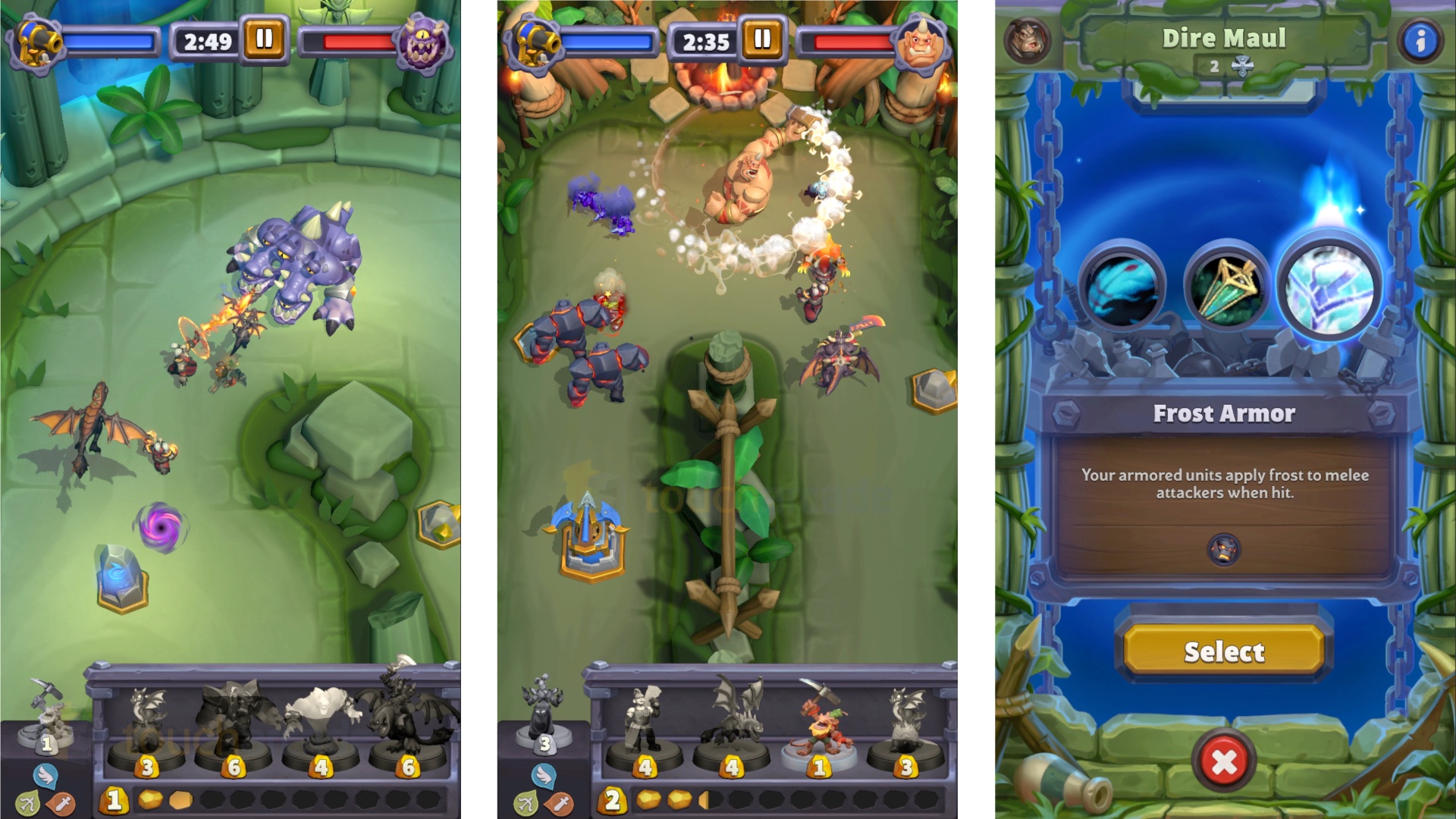 TA: (For Tom)How has it been seeing the response to your work at Blizzard over the years across projects?
TC: It has been an incredible and wonderful journey, no doubt. As I approach my 20th year at Blizzard, I can't help but feel as though those years have gone by in a blink. I'm still in disbelief on a daily basis that we have team members now that were children when World of Warcraft was first released, and it continues to be such a humbling and fortunate experience to remember that the work we've done has touched the lives of so many people. I very much hope that as people play Warcraft Rumble, they'll have a fantastic time with a game that the team has lovingly crafted, ideally for years to come.
TA: (For Vik) You joined Blizzard in 2019 after working at loads of places across generations of games on mobile. What do you think of the current state of the mobile industry?
VS: I've been fortunate to work on mobile games for two decades and witness its evolution from small, 64KB games to the high-quality experiences that you find on the stores. I've never been more excited about a game's launch or an era in mobile gaming than the one we are in right now. Some of the best AAA games are living and thriving on iOS and Android, and we feel now is the perfect time to introduce a new Warcraft experience to gamers. One that was thoughtfully designed to deliver a deep and rich Warcraft experience that gamers have come to expect of the brand, but also with the broad accessibility desired by mobile gamers.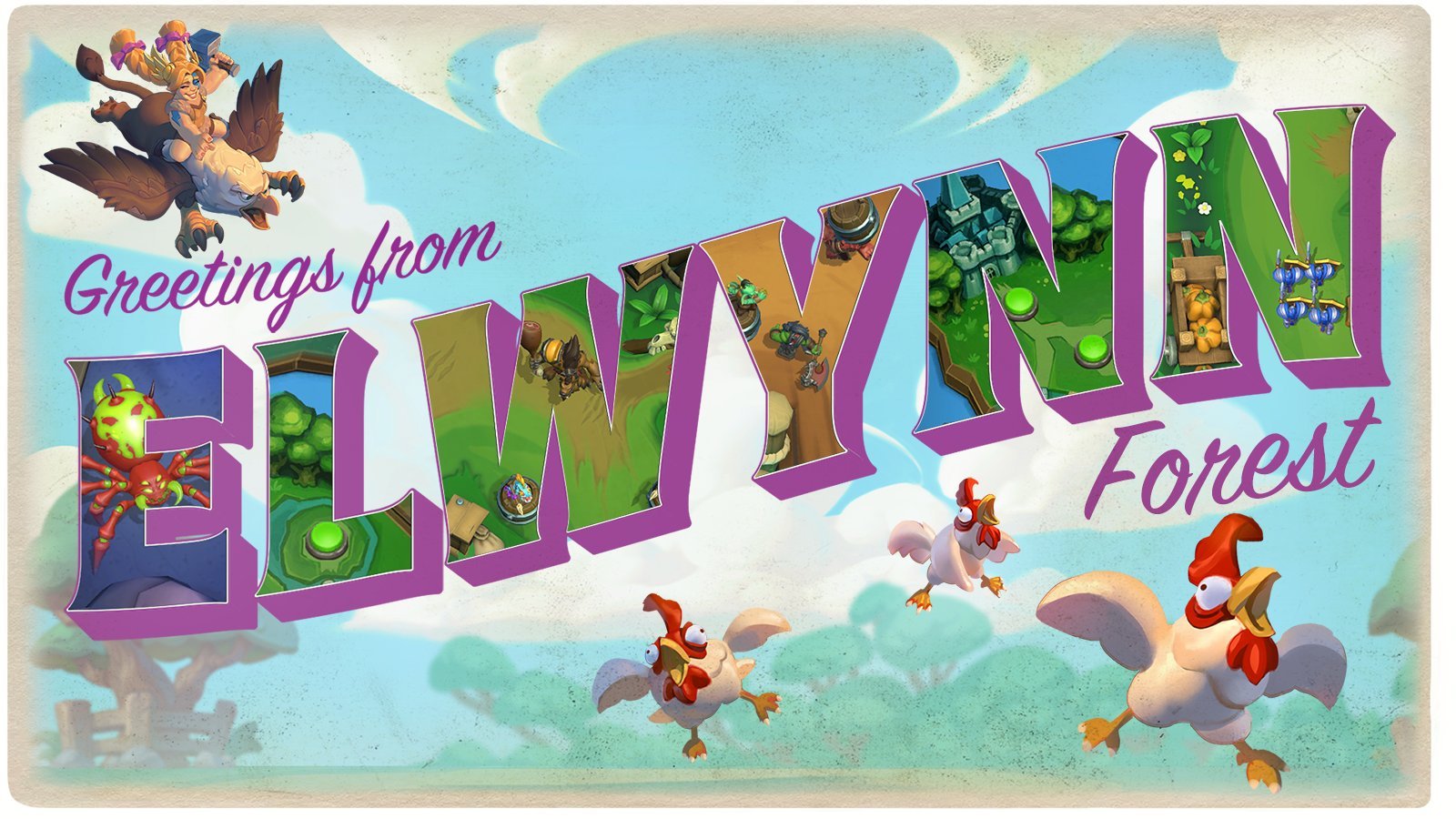 TA: (For Vik) What is your take on how we've seen subscription services like Apple Arcade and Netflix Games grow over the years?
VS: I've always felt that continuous exploration of different service offerings is what has made mobile gaming evolve so quickly. It's great to see so much excitement around trying to find opportunities to offer subscription services.
TA: (For both) What is your favorite feature in Warcraft Rumble ?
VS: It changes so much, even on a session-by-session basis. I would say that being able to collect and progress my minis in so many unique ways always fills me with excitement and anticipation.
TC: Ultimately the campaign (including the heroic campaign) is the backbone of the Warcraft Rumble experience, so I think it continues to be the feature that is the most defining feature of the game. That being said, it is ultimately the core moment-to-moment gameplay that makes everything about the game work, with the individual features of the game creating great reasons to experience the gameplay.
Thanks to Tom Chilton and Vik Saraf for their time here.