Omniheroes is the upcoming, high-fantasy, casual, strategy RPG that calls upon players to summon, train, and assemble teams of beautiful but deadly heroes with which to save the world by uniting its warring factions and banishing the evil presence that threatens to destroy it.
To get the job done you'll be treated to a roster of over 100 exquisitely designed heroes from which to summon, train, and assemble the perfect team of warriors, whom you can sit back and watch in glorious, turn-based, automated battles.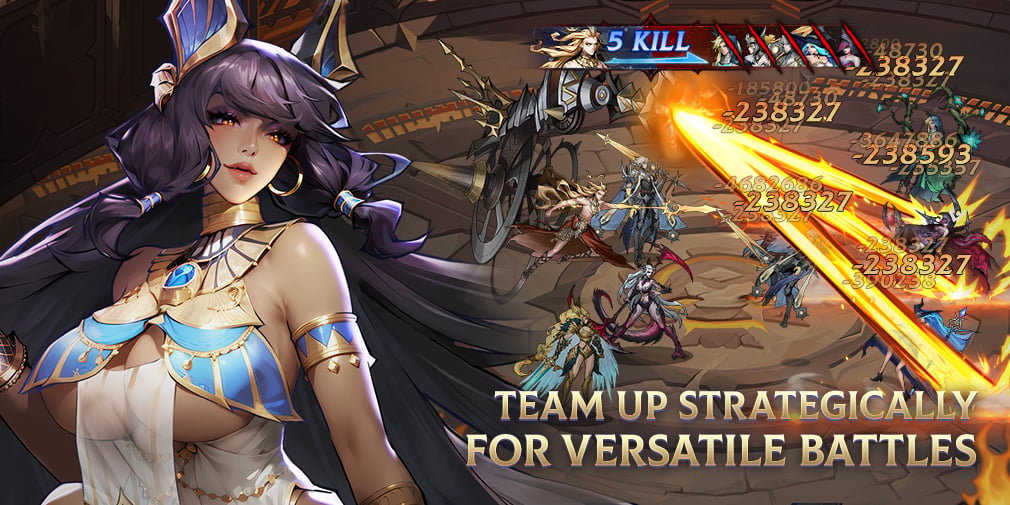 All the signs from early play testing point towards Omniheroes delivering an extremely polished and enthralling RPG experience when the game finally launches, but before then we were treated to an exclusive interview with its developer, OMNIDREAM, to gain some early insight into what Omniheroes has in store.
TouchArcade: What do you think Omniheroes offers that distinguishes it from other mobile RPGs?
OMNIDREAM: First and foremost, what makes our game truly unique is its art style. For both our company and myself, this is the first time we have ventured into creating an original art style for a mobile game. Previously, we often received clear instructions, so this was a significant challenge for us. When faced with this challenge, it was quite tricky to navigate. However, we eventually discovered some opportunities and embarked on a journey of learning and exploration. We decided to first establish a unified direction for the overall style and then deconstruct it into various elements. One such concept we explored was the notion of a subtle dark aesthetic. We deconstructed it in terms of drawing techniques, visual presentation, and even some design aspects. Once we deconstructed and established these guidelines, our team members could follow this framework to create the desired style, ensuring a consistent approach. This approach allowed us to achieve a distinct art style, particularly in the selection and design elements of the seven Valkyries.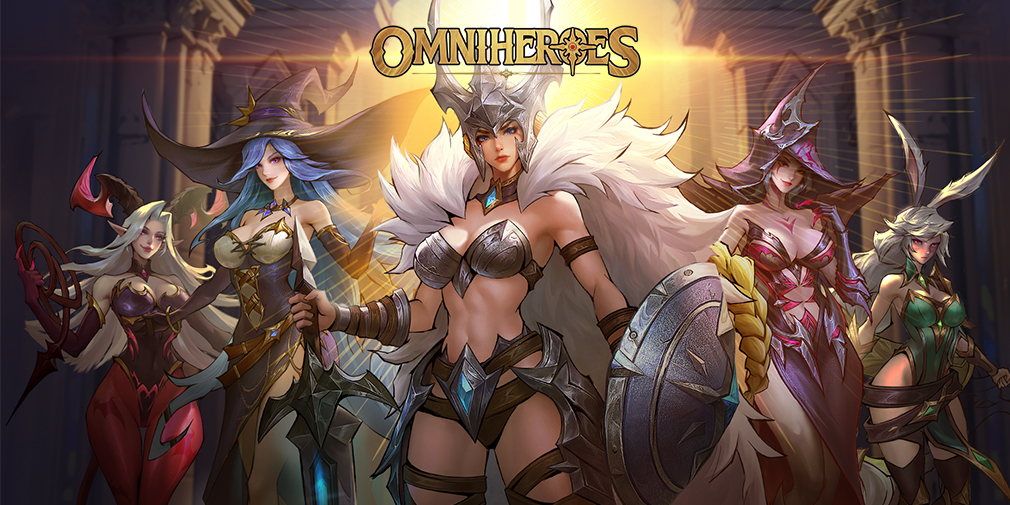 As for the gameplay, we aim to create a mobile game that is both relaxing and capable of keeping players engaged for the long term. By "relaxing," I mean that players can enjoy our game without feeling pressured or burdened. They can pick it up and put it down at their convenience. However, even if they haven't had time to play for a while, when they do want to come back and play, they can quickly catch up and continue to find enjoyment.
At the same time, we recognize that for players to stay engaged in the long run, the game needs to provide consistent enjoyment. We want the game to offer sufficient depth in gameplay, along with a continuous stream of fresh content. So, another standout feature of Omniheroes is its unique Synergy system, inspired by the auto chess genre. While the synergy feature is a common gameplay mechanic in RPGs, what sets us apart is that each hero in our game has 3-4 distinct synergies. By strategically combining the various synergies of the five heroes in your team comp, you can unlock a multitude of ever-changing synergy effects. These effects can be used to overcome different challenges and obstacles throughout the game. It's a journey full of surprises and anticipation, where each Synergy formed brings players closer to unlocking the game's full potential.
TA: What were the biggest challenges you encountered during development, and how did you overcome them?
OD: One of the biggest challenges we faced during development was that turn-based combat has many classic mechanics that players are already familiar with. Therefore, it was crucial for us to deliver a fresh and innovative game experience. However, this proved to be incredibly challenging, as we went through nearly 20 different combat strategy designs, none of which fully met our satisfaction.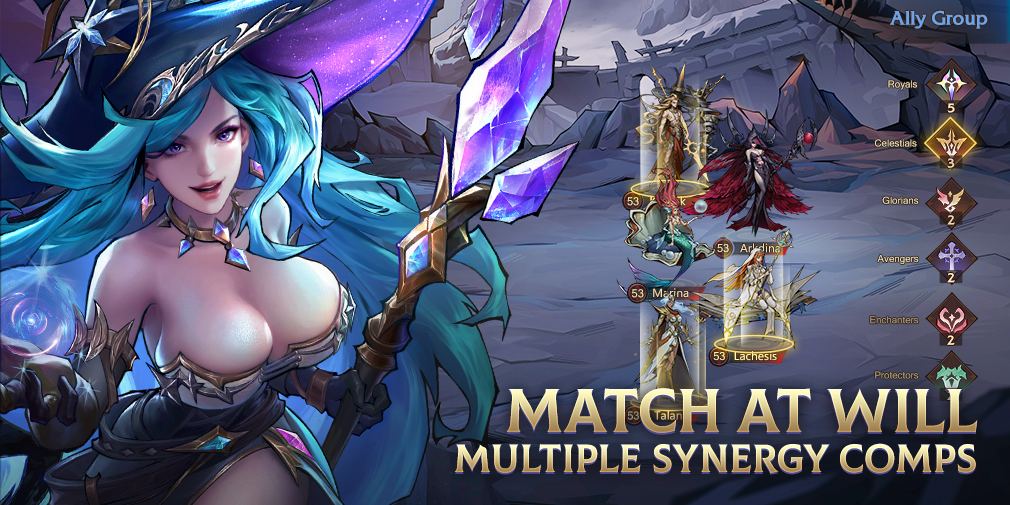 The Synergy system, which I just mentioned, took us nearly six months of continuous repetition and player testing. It was an intricate process that required us to carefully consider the interplay between gameplay mechanics, character traits, and the immersive world we had crafted.
TA: Which of Omniheroes features are you personally the most proud of?
OD: The development and fine-tuning of Omniheroes has been a journey of unwavering patience and meticulous craftsmanship. It took us almost 3 years, from the very beginning, to dedicate ourselves to carving out every intricate detail, ensuring that the art style and gameplay resonate with players on a profound level. It required countless repetitions and a steadfast commitment to excellence. We painstakingly refined the art style, refining each brushstroke and pixel, until it perfectly embodied the vision we had in mind. The same level of care was given to shaping the gameplay, meticulously balancing mechanics and features to create an engaging and immersive experience. Even in terms of language versions, we have prepared over ten game localization languages to ensure a seamless gaming experience for users in various regions. Furthermore, we have plans to release at least 20 more language versions in the future, catering to the diverse linguistic preferences of our global player base.
We are proud of the result, it is a labor of love, where every aspect of Omniheroes has been sculpted to deliver an extraordinary adventure that will captivate players from the moment they embark on this epic journey.
TA: Lastly, Do you have any tips or advice to users on how to play the game?
OD: This is a game, and I believe that I cannot offer much advice. I encourage the players to embrace the game's pleasures and experience its joys freely, following the path that resonates with your heart. Please, enjoy the journey.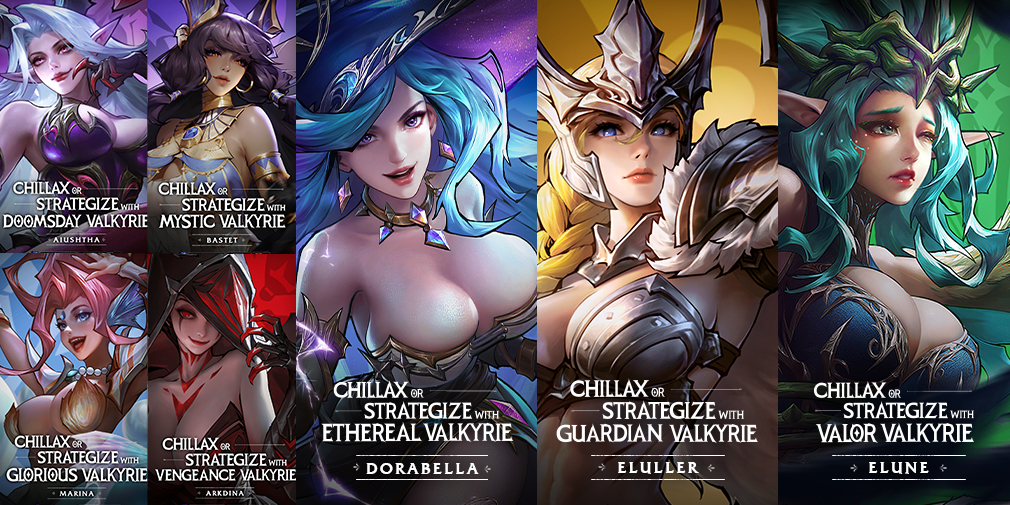 Omniheroes is expected to be released somewhere around the middle of next month and will be free-to-play with in-app purchases. For now, any players interested in trying Omniheroes are encouraged to pre-register via the official website, Those who sign-up during the "Valkyrie Bestowal" pre-registration event will receive a number of prizes, including 777 free draws, as well as an opportunity to win a $100 Amazon Card and an iPhone 14 Pro 512GB.
Sponsored Content
This article is sponsored content written by TouchArcade and published on behalf of OMNIDREAM to promote an interview with the development team behind Omniheroes. For questions or comments, please email [email protected]