Each and every day new mobile games are hitting the App Store, and so each week we put together a big old list of all the best new releases of the past seven days. Back in the day the App Store would showcase the same games for a week, and then refresh those features each Thursday. Because of that developers got into the habit of releasing their games throughout Wednesday or very early Thursday in order to hopefully get one of those coveted features spots. Nowadays the App Store refreshes constantly, so the need for everyone to release all on the same day has diminished. Still, we've kept our weekly Wednesday night format as for years that's the time people knew to check TouchArcade for the list of new games. And so without further ado please check out the full list of this week's new games below, and let us know in the comments section which games you'll be picking up!
---
1 Bit Survivor (Free)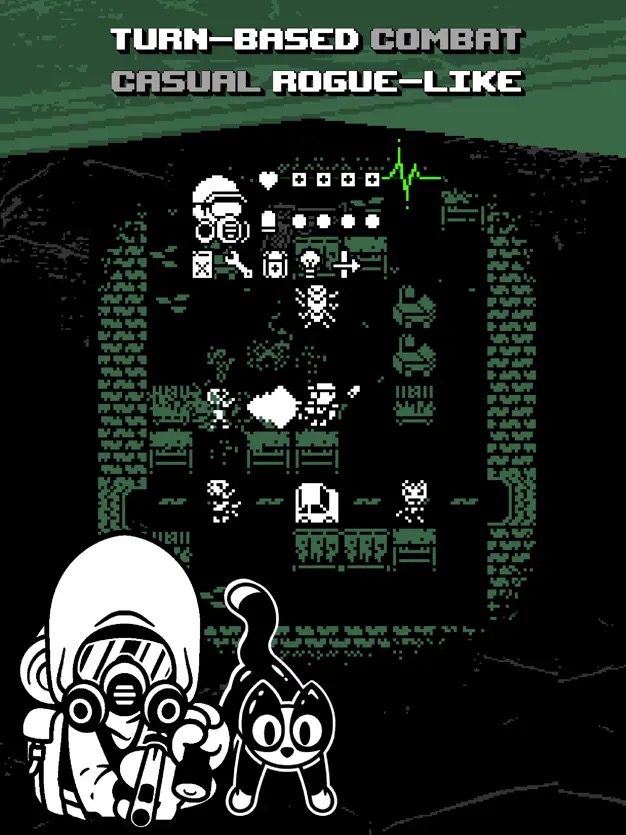 iTunes Description
1 Bit Survivor is an easy to play but difficult to master randomly generated rogue-like with stylized pixel art and survival horror elements. Fight to survive 28 Days of the Zed-pocalypse and save your pet Cat!

STORY
An unstoppable virus has destroyed humanity. Many turned into mutants. The rest fight for their life. Drive your car across the country to reach the underground bunker and survive.
Will you make it to the end? Or succumb to the monster threat?
Forum Thread: 1 Bit Survivor (by Chaz Acheronti)
---
Avatar Generations (Free)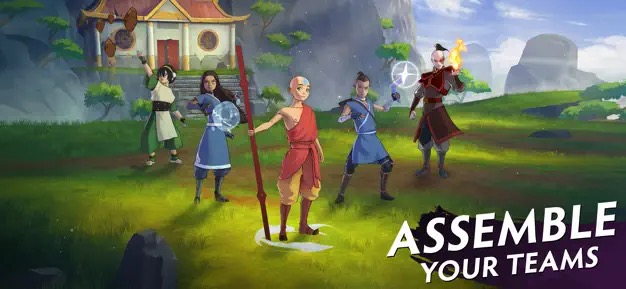 iTunes Description
Join the Gaang! Create your own Team Avatar with all your favorite heroes from Avatar: The Last Airbender, and soon Avatars from other generations! The likes of Aang, Katara, Sokka, Toph, Suki and Zuko and the much-loved Appa and Momo, all await you to join the Avatar's quest to fulfill his destiny, for the first time on mobile.
Forum Thread: Avatar Generations (by SQUARE ENIX)
---
Card Brawl: Dungeon Slayer (Free)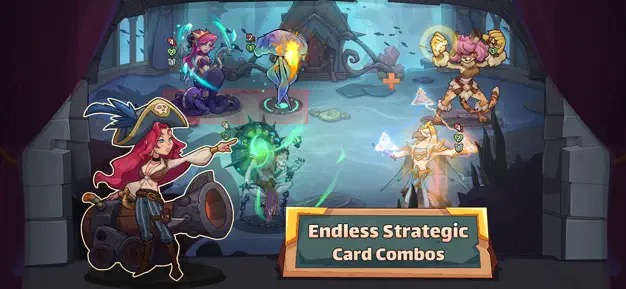 iTunes Description
Choose your path in procedurally generated dungeons and employ unique strategies with each playthrough! Slay your way to the Elite Boss at the end of each dungeon to unlock new cards for your collection and carve your name in history as the top ranked card brawler across Aragonia! Immerse yourself in a turn-based Roguelike CCG like no other, where you must randomly draft cards as you progress through each spire, testing the limits of your wit and skill with each battle.

Collect powerful cards to create epic combos, wield masterful strategies by unlocking mighty heroes and their unique skills, gear up heroes with legendary equipment and turn the tides of battle across PvE and PvP by unleashing a well-timed spell! In Card Brawl you draft cards as you progress making each level more interesting than the last!
Forum Thread: Card Brawl: Dungeon Slayer (by cloudcade)
---
Color Sign (Free)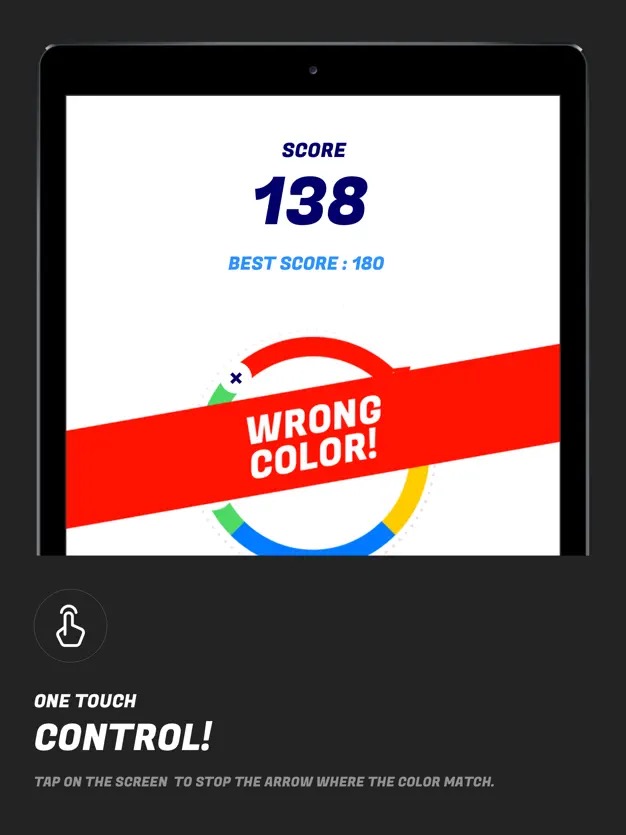 iTunes Description
Color Sign challenges your mind and tests your reflexes.

How To Play?Tap on the screen to stop the arrow where the color match. The faster you match, the higher your score. Sounds easy? Can you score 20? Race against time as you compete for the best score on the global leaderboard.
Forum Thread: Color Sign (by Vikas Pawar)
---
Dungeon Ward (Free)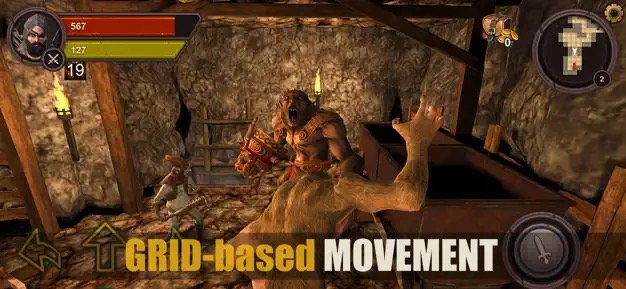 iTunes Description
Action RPG mixed with grid-based Dungeon Crawler
Dungeon Ward belongs to a genre of a single player roguelike rpg offline games for free but it is mixed with old-school grid-based dungeon crawler (gridder) innovated by a modern 3rd person perspective. It's diablo like features are real-time combat, looting, RPG character building, questing and boss fights.
Forum Thread: Dungeon Ward: RPG offline game (by Frantisek Liska)
---
Fantasy Realms by Wizkids ($4.99)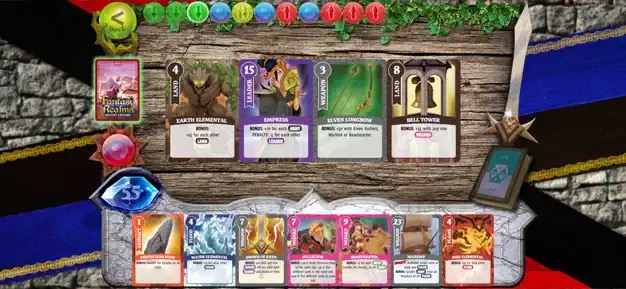 iTunes Description
As ruler, it's up to you to build the mightiest realm in the world! Will you choose to follow military tactics and sweep away all in your path with a massive army? Will you turn towards sorcery and control an inaccessible island surrounded by impenetrable flames? The choice is yours, no two realms will ever be the same in Fantasy Realms.

Fantasy Realms takes seconds to learn: draw a card, discard a card. Though in this case you can draw from the deck or the discard area!

Make the best hand you can by making the best combos. Game ends when there are 10 cards in the discard area. Aim for the highest score.
Forum Thread: Fantasy Realms by Wizkids (by BrettspielWelt)
---
Fork'd Mountain Biking (Free)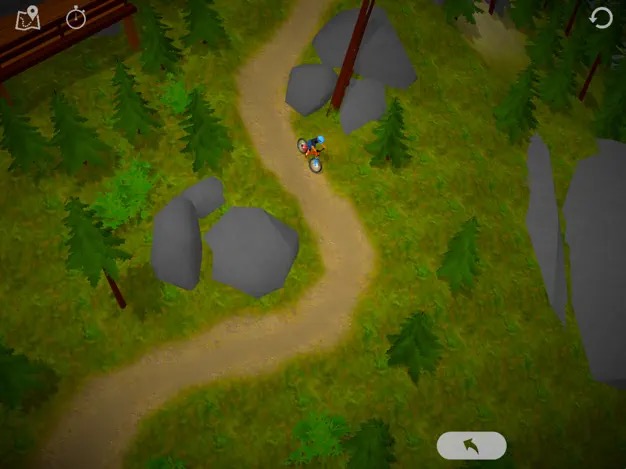 iTunes Description
Race down the open world trails of Fork'd MTB, the most satisfying mountain biking game on mobile! Play now for FREE! Customize your rider with gear, parts, frames and more!
–
Explore around the mountain and race against the ghost on all the timed trails up to the summit. Can you be the fastest rider on Fork'd Peak? Get the best time on all the runs and finish the adventure to become the Mountain Bike GOAT!
Forum Thread: Fork'd Mountain Biking (by MakeShift Digital)
---
Forward: Escape the Fold ($1.99)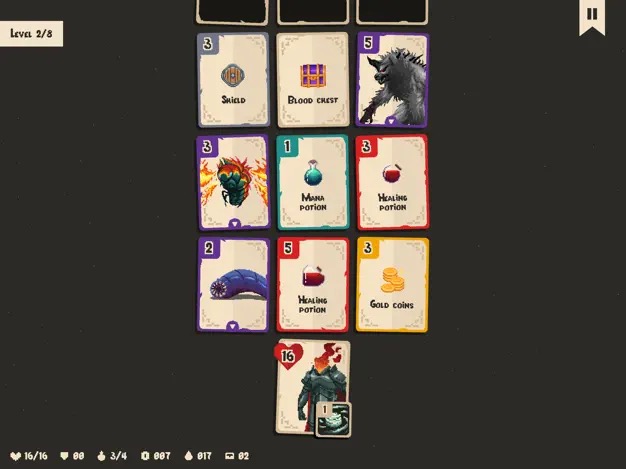 iTunes Description
Forward is an innovative game in which you will progress through a procedurally-generated dungeon in the form of cards. Move your character from one card to another and keep going forward while avoiding attacking enemies. However be careful, each card will have specific effects making each move important and strategic.

Your goal is to clear the 8 levels of a dungeon, each level getting increasingly difficult. In order to succeed, you will have to choose which move to make, which item to pick and use your skills. Each choice is critical.

Take advantage of many items combinations and build the best character possible based on your goal and the cards you'll come across.
Forum Thread: Forward: Escape the Fold (by Christophe Coyard)
---
Hacker the Beginning ($1.99)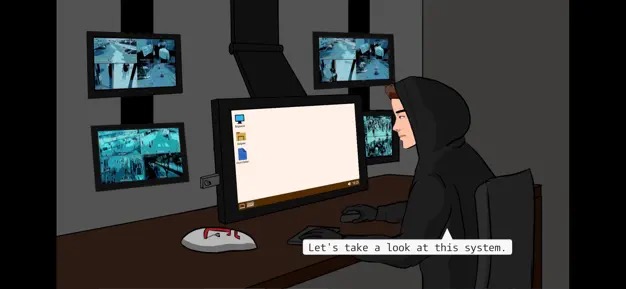 iTunes Description
A story full of adventure and action awaits you. Prove that you are a real hacker. Break through firewalls, infiltrate systems and complete missions.

Discover the vulnerabilities of the digital world. Prove that all systems are unreliable by exploiting the weaknesses of technology. Your goal is to find vulnerabilities in systems, crack passwords, hack into networks, steal data and use it to discover important information to reach the end of the story.

Are you ready to feel like a real hacker with the game's amazing scenario and comic book style cutscenes! Follow the events that happen to three friends. Remember. There is a reason for every mission and we will bring justice. Hacker Prologue is the perfect choice for players interested in the mysterious world of hackers and digital systems.
Forum Thread: Hacker the Beginning (by Furkan Yurtsever)
---
MIR M (Free)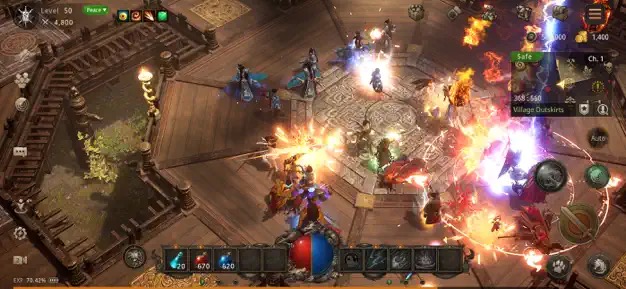 iTunes Description
While faithfully inheriting the style of classic MMORPGs including artworks that reflect the world of the MIR IP, isometric viewpoint, and 8-directional grid, the game also implemented successful features of MIR4. At the same time, MIR M's unique content and systems were added to create a new experience that is the vast Mir continent.
Forum Thread: MIR M (by Wemade Co)
---
Pasha Planet: Reborn ($3.99)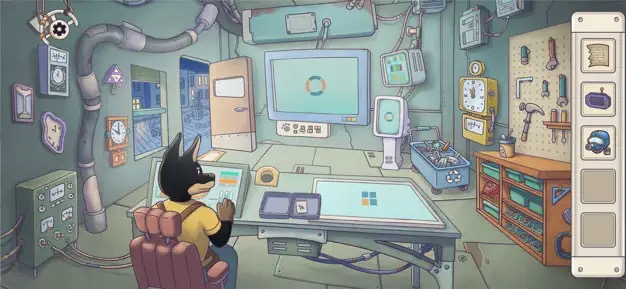 iTunes Description
"Pasha Planet: Reborn" is the debut game of Scorpio Game, a Taiwanese independent game development studio. Prepare to be charmed by unique hand-painted scenes and have fun with light detective work, players will get to explore the main game plot that revolves around the characters' daily life through an immersive and one-of-a-kind puzzle-solving gameplay.
Forum Thread: Pasha Planet: Reborn (by ScorpioGame)
---
Pickle Pete: Survival RPG (Free)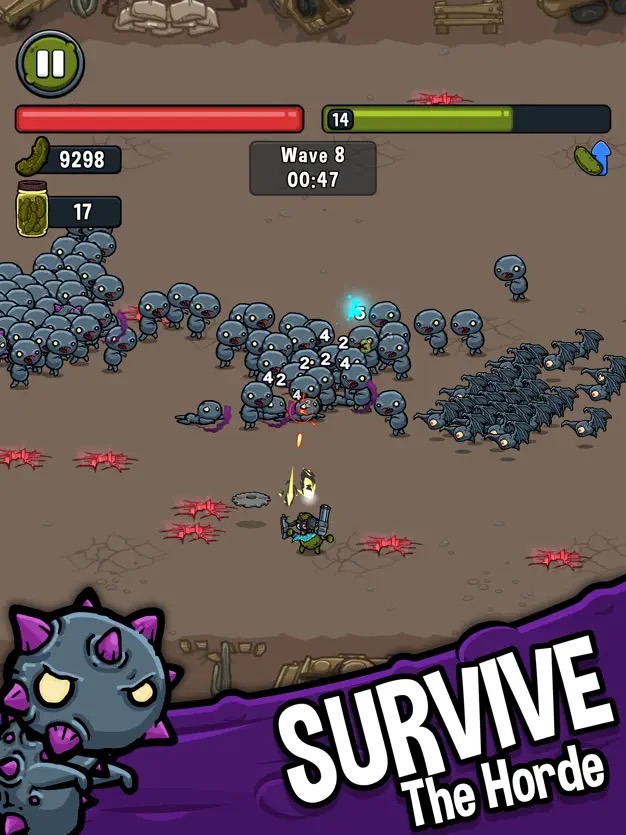 iTunes Description
A mysterious substance has turned Pete into a pickle!

Darkness has settled over the world, and our hero must find a way to survive against the waves of evil forces. Stack up, gear up, and create countless combinations of unique builds to become stronger than your enemies. Find the antidote and save the world!
Forum Thread: Pickle Pete: Survival RPG (by Frojo Apps)
---
Pompom: The Great Space Rescue (Free)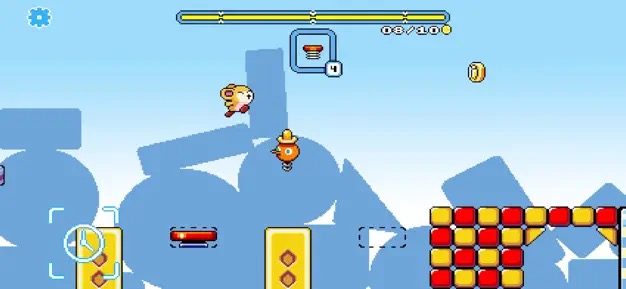 iTunes Description
In a whole new kind of puzzle-action platformer, you do not control Pompom the hamster, but instead use your quick thinking to help him by placing and controlling platforms, obstacles and items around him. Analyze and use everything that comes your way: build bridges, place springs, prune vines… Be clever, be quick, be efficient. Travel through outer space to beaches full of flying fish, to ancient temples lost in the jungle, as you help Pompom outsmart his enemies and rescue his boy Hoshi from Captain Cat and his crew.
Forum Thread: Pompom: The Great Space Rescue (by Plug In Digital)
---
Princess Farmer (Free)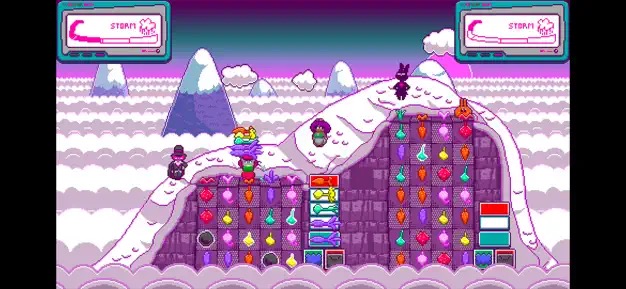 iTunes Description
Princess Farmer is a match3 puzzle and visual novel game with easy to learn action mechanics and different playstyles that let you breeze through the game or challenge you. All three of the playstyles earn you rewards! The story is played in episodes, much like magical-girl anime, with each lasting between 20 minutes to 1 hour, depending on your chosen playstyle, your skills, and whether you decide to skip dialogue interactions. Different level goals keep you on your toes and bring a fresh approach to the match3 genre. Dialogue options let you choose how Princess Farmer interacts with her friends, affecting your relationships with them. Make them your BFF and they may reward you with gifts!
Forum Thread: Princess Farmer (by Samobee Games & Whitethorn Digital)
---
Retro Arcade for Watch (Free)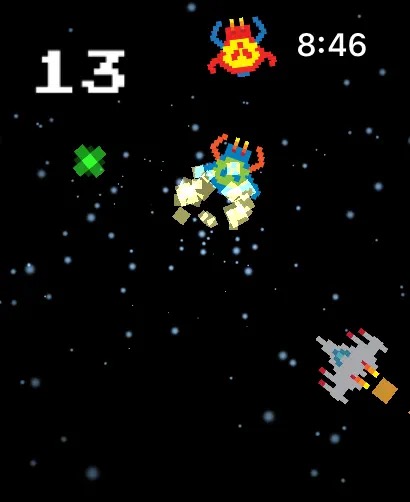 iTunes Description
Retro Arcade is a FREE collection of classic arcade games on your wrist and on your phone!

Includes the following games:
• Kepler Attack – featured in Apple's "Great on watchOS 6" and "Our Favourite Apple Watch Apps" collections!
• Asteroid Commando – Touch Arcade's Game of the Week!
• Red Baron 1917 – battle fleets of enemy planes in this WWI shooter.
• Jet Attack – a brand new shooter set above a city as you battle UFOs.
Forum Thread: Retro Arcade for Watch (by Red Sprite Studios)
---
Rise of the Footsoldier: The Mobile Game ($3.99)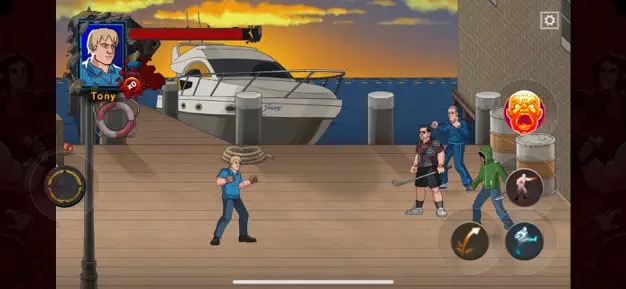 iTunes Description
Football Hooligans, Bent cops, and Yacht-owning psychopaths – Rise of the Footsoldier: The Mobile Game unleashes the mayhem of the movies upon players!

Play as one of the three anti-heroes. Players can collect and choose from a range of individual weapons, as they progress through each level, smashing their way through assorted gangsters, football hooligans, and bent cops to take on series antagonists Fisher and Greener in a new Footsoldier story. Players must utilise speed and fighting skills to avoid enemies, and engage in intense open combat to prove who is really in charge!
Forum Thread: Rise of the Footsoldier: The Mobile Game (by Carnaby International)
---
Roterra 4 – Magical Revolution ($4.99)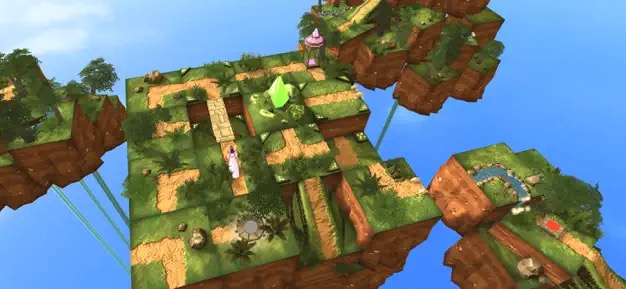 iTunes Description
DiG-iT! Games presents the newest member of the Roterra® family: Roterra 4—Magical Revolution. This new installment of the chart-topping series offers 35 levels of all new hand-built puzzles that intensify the perspective challenging journey through this fairytale world of gravity twists, scrambled paths and rotating blocks. 70+ unique puzzles await the player as they travel through mysterious lava-filled caves, explore icy extremes and devastating deserts, and interact with the world of Roterra in new ways. Ride polar bears, fend off attacking scorpions and spin your world upside down with new mechanics in new environments.
Forum Thread: Roterra 4 – Magical Revolution (by Dig-It Games)
---
Super Mega Lucky Box ($2.99)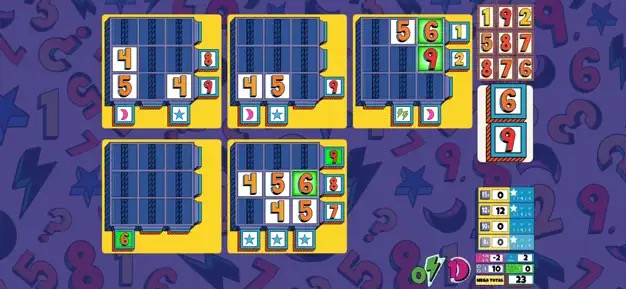 iTunes Description
In this spectacular game of colossal fun, reveal numbers one-by-one and close a corresponding square on one of your cards. Your goal is to score as many points as possible, and you'll do that mostly by crossing off the nine numbers printed in a 3×3 grid. Get three-in-a-row to unlock bonuses, which can help you close more squares and trigger even more bonuses. Use Lightning tokens to nudge numbers to your liking, but don't forget about Moon tokens to avoid an end-game penalty.

At the end of a round, you score points for each card that you've completely marked off, with the points diminishing each round from 15 in round one to 8 in round four. After four rounds, you score 1 point for each two spaces Xed on unfinished cards. Together with your points from completed cards, stars and moons, this determines your total score.
Forum Thread: Super Mega Lucky Box (by BrettspielWelt)
---
Valiant Hearts: Coming Home (Free)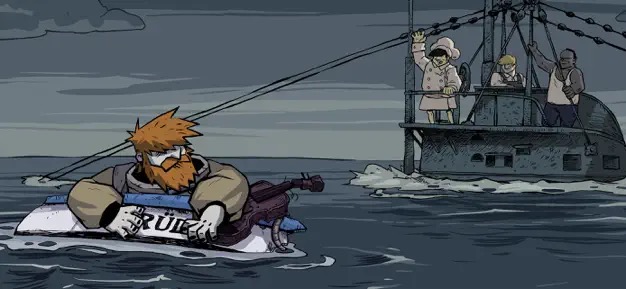 iTunes Description
As World War I rages on, two brothers fight to survive the trenches and find each other again. Their paths will cross with new heroes who will share in the joy of reuniting and surviving the horrors of the Western Front.

Valiant Hearts: Coming Home is the second installment of the BAFTA Award-winning game Valiant Hearts: The Great War. This sequel will follow in the footsteps of the original game and continue to tell stories of ordinary people thrust into the extraordinary circumstances of World War I.
Forum Thread: Valiant Hearts: Coming Home (by Ubisoft Entertainment)
---
World Heroes 2 Jet ACA NEOGEO ($3.99)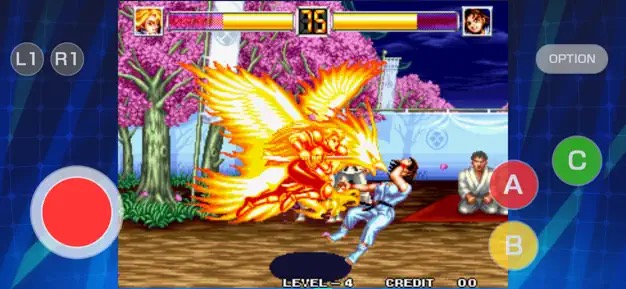 iTunes Description
WORLD HEROES 2 JET is a fighting game released by SNK in 1994.
It is the third title in the WORLD HEROES series. Sixteen heroes, villains, and other fighters have gathered to determine who is the strongest in the world.
With dashes, back steps, and the addition of a counter system, you can enjoy speedy battles.
Forum Thread: World Heroes 2 Jet ACA NEOGEO (by SNK)
---
Zold:out Global (Free)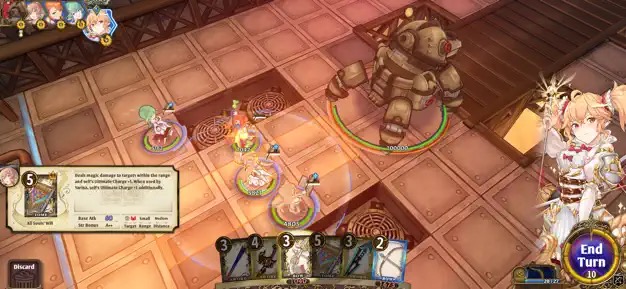 iTunes Description
Zold:out is a semi-turn-based tactical RPG fused with deck building. You will use multiple weapons in one turn to challenge powerful enemies in a non-grid battlefield. Recruit clerks, forge weapons, and save the world with your strategy and creativity!
Forum Thread: Zold:out Global (by C4Cat Entertainment)
---