Each and every day new mobile games are hitting the App Store, and so each week we put together a big old list of all the best new releases of the past seven days. Back in the day the App Store would showcase the same games for a week, and then refresh those features each Thursday. Because of that developers got into the habit of releasing their games throughout Wednesday or very early Thursday in order to hopefully get one of those coveted features spots. Nowadays the App Store refreshes constantly, so the need for everyone to release all on the same day has diminished. Still, we've kept our weekly Wednesday night format as for years that's the time people knew to check TouchArcade for the list of new games. And so without further ado please check out the full list of this week's new games below, and let us know in the comments section which games you'll be picking up!
---
A Memoir Blue ($3.99)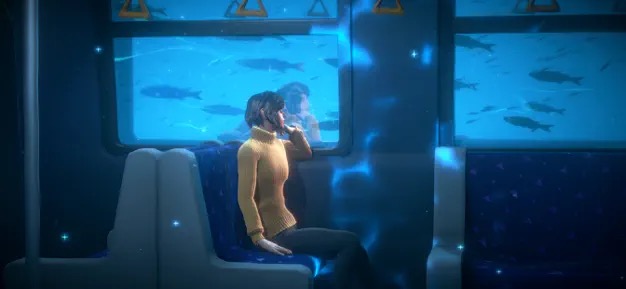 iTunes Description
From Cloisters Interactive, A Memoir Blue is an interactive poem about a superstar athlete and the all-encompassing love between mother and daughter.

A unique aesthetic combining hand-drawn and 3D art brings Miriam's magical-realist journey to life, as she swims into the depths of her memories. A series of gameplay vignettes blends sacrifice and heartbreak with victory and pride as she reconnects with her inner child and deepens the love she shares with her mother.
Forum Thread: A Memoir Blue (by Annapurna Interactive)
---
Charlotte's Table (Free)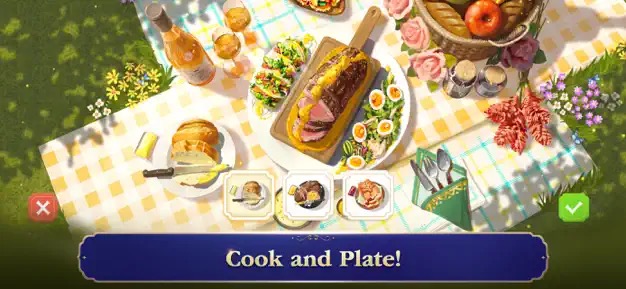 iTunes Description
Welcome to Charlotte's Table where you can create the restaurant of your dreams!
Choose your menu items and the look & feel of your restaurant. From interior design to table settings to food plating, Charlotte's Table offers many choices to create both a lavish and welcoming restaurant for you to call your very own. Cook up a meal that'll have customers hooked and create a dining experience that will impress the whole town! Play match 3 puzzles to bring your dream restaurant to life!
Forum Thread: Charlotte's Table (by Netmarble)
---
Dear, Ella (Free)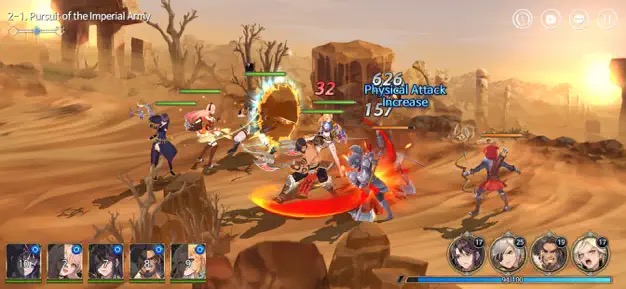 iTunes Description
Princess Ella was betrayed and murdered by her uncle. When she wakes up, she finds herself 1 year back in time!

Discover anime-themed characters and immersive cartoon strips! Enjoy the fun of control with tactical deployment and a unique Chain Skill system!

Start your adventure now with charming band of heroes! Get ready to immerse yourself in Dear, Ella – an anime-style collectible RPG!
Forum Thread: Dear, Ella (by Com2uS)
---
Dice Quest (Free)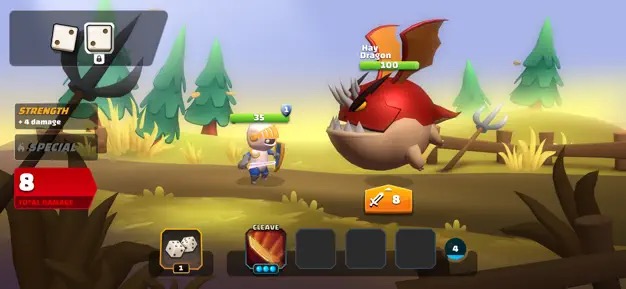 iTunes Description
Throw your dice, build your kingdom and become a legendary warrior! In Dice Quest, you need to use both your dice, wits and luck to defeat the Dark Lord and his followers!

The local alchemist, Jasper the Wizard will grant you spells and arcane powers that will help you further along on your quest towards endless riches.

Through strategic and exciting turn-based battle, you'll need both skilful dice throws and magical powers to turn the tides of battle in your favour!
Forum Thread: Dice Quest (by Funday Factory)
---
Dragon Caffi (Free)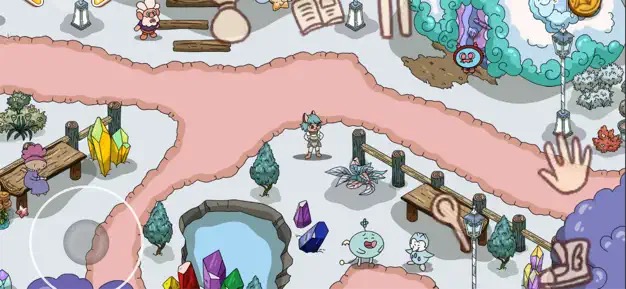 iTunes Description
Dragon Caffi is an open-world puzzle adventure game of pure, lighthearted happiness suitable for all ages! This game is all lovingly hand-painted and traditionally animated (on paper in some cases!), and the sole purpose of this little adventure is to be a happy, fun experience for all to enjoy.
Forum Thread: Dragon Caffi (by Ddraig House Game Studio)
---
Flutter Butterflies (Free)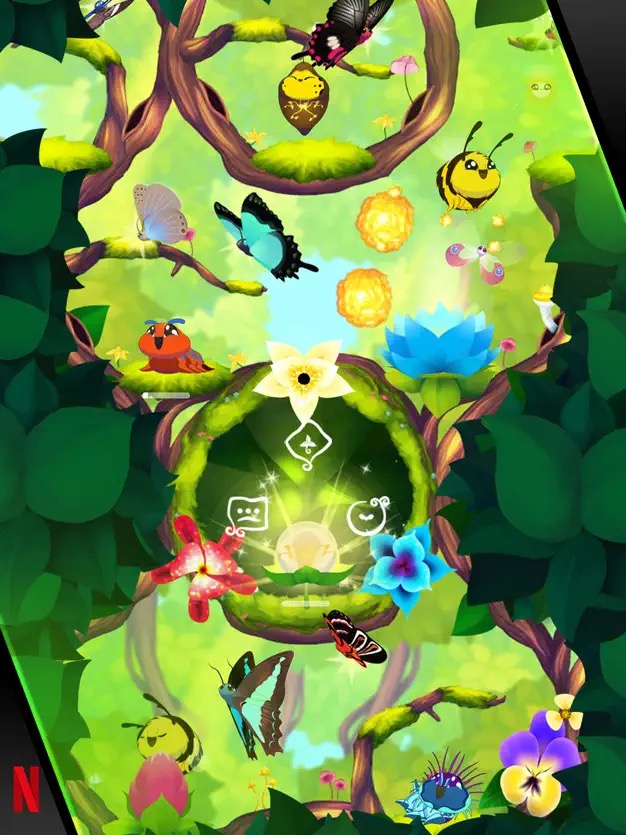 iTunes Description
Discover and raise butterflies in a peaceful habitat. Decorate your forest to attract, nurture and collect hundreds of real-life species.

Fall in love with adorable caterpillars and behold their beauty as they transform into butterflies, soaring around your forest. Add your own personal touch by decorating with plants and flowers to attract new fluttering friends.
Forum Thread: Flutter Butterflies (by Runaway Play)
---
Football Manager 2023 Mobile ($7.99)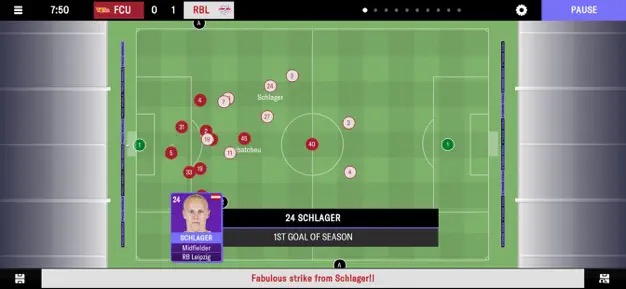 iTunes Description
Fire up your players on big European nights with the arrival of brand-new Team Talks and fully licensed UEFA Club Competitions on Football Manager 2023 Mobile.

Fast-track your way to soccer glory in the world's top management game. With more than nine million sales, Football Manager 2023 Mobile is the very best in the series and cements our place at the top of the mobile soccer gaming league.
Forum Thread: Football Manager 2023 Mobile (by SEGA)
---
Garbage Truck City Tycoon (Free)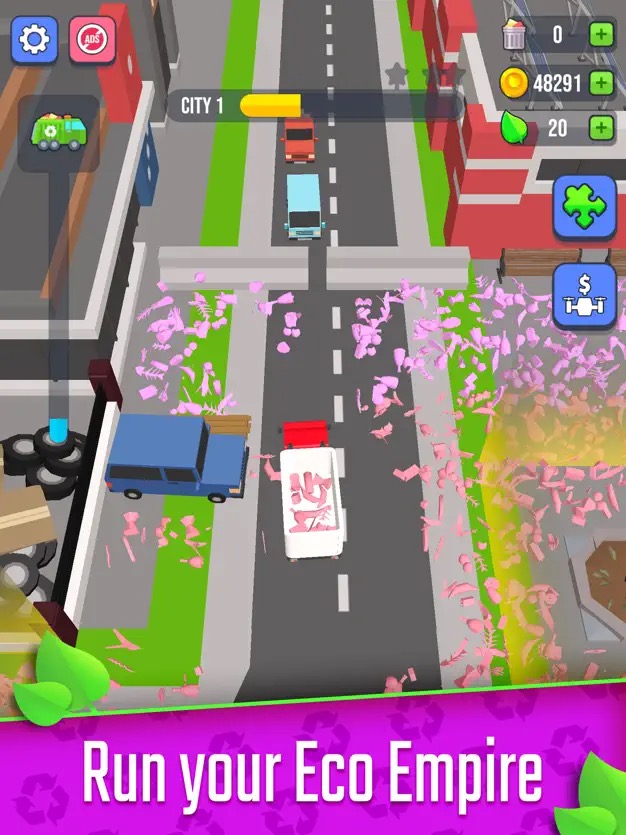 iTunes Description
"Let's clean the world together! Join EMKA® – waste disposal company, on their quest to save our planet from getting covered in trash. Welcome to Garbage Truck City Tycoon. In this game you as a player take control of a recycling ECO truck, equipped with special vacuums that harvest garbage. By cleaning the environment you can invest in new trucks, upgrades and green technologies that will improve your gameplay. The main goal of this game is to highlight the importance of ecology. Various environments starting from forests, cities and deserts you will encounter in the game will show you how garbage crisis affects the environment
Forum Thread: Garbage Truck City Tycoon (by Digital Melody)
---
Goddess of Victory: Nikke (Free)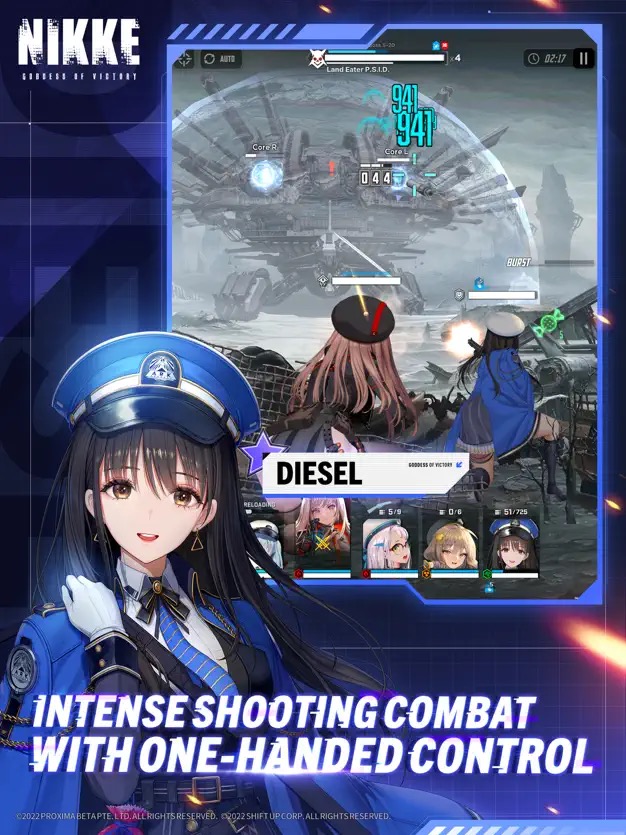 iTunes Description
GODDESS OF VICTORY: NIKKE is an immersive sci-fi RPG shooter game, where you recruit and command various maidens to form a beautiful anime girl squad that specializes in wielding guns and other unique sci-fi weapons. Command and collect girls that have unique combat specialties to create your ultimate team! Experience next-level shooting action with simple yet intuitive controls while enjoying dynamic battle effects.
Forum Thread: Goddess of Victory: Nikke (by Level Infinite)
---
Golden Tee Mobile: Tournament Edition (Free)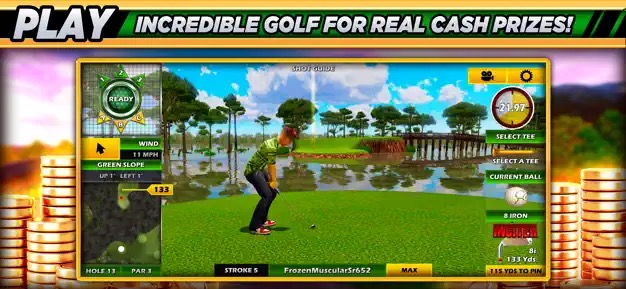 iTunes Description
From the makers of one of the most popular sports games ever created comes the Golden Tee Tournament Edition, a golf experience true to the iconic title's roots.

The most popular arcade game of all time is raising the stakes! Challenge opponents around the world in new and exciting game modes with REAL prizes on the line!
Forum Thread: Golden Tee Tournament Edition (by Incredible Technologies)
---
Mad Skills Snocross (Free)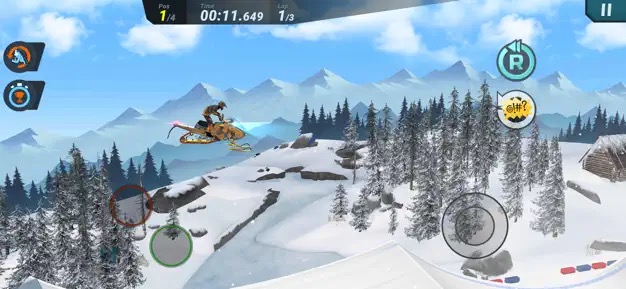 iTunes Description
Can you build the fastest snowmobile and compete at the highest level of action sports? Pin the throttle when the gate drops and see if you can defeat other riders on powerful snowmobiles over challenging terrain. This physics-based side-scrolling racing game is easy to play but impossible to perfect.

Win enough races and you'll unlock faster, better snowmobiles. Climb the racing ladder, earn every sled, and become a snocross legend.
Forum Thread: Mad Skills Snocross (by Turborilla)
---
Rooms of Dread (Free)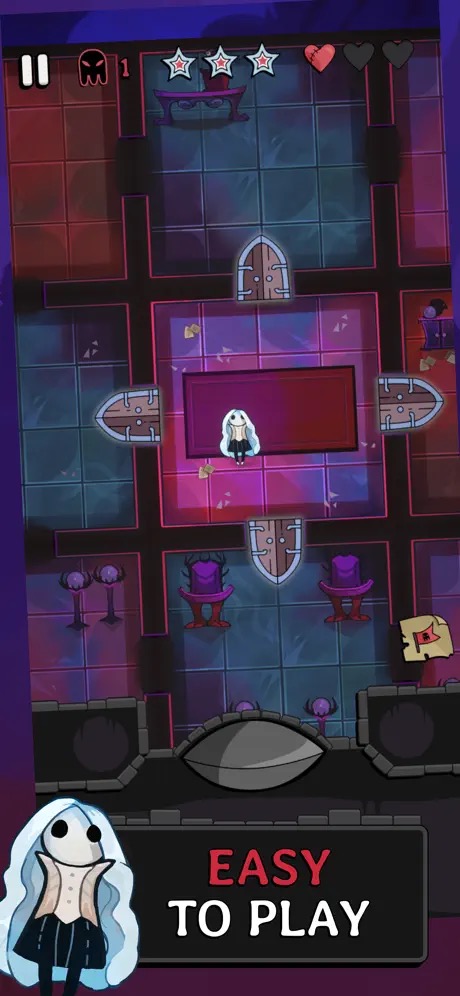 iTunes Description
Sweep rooms, classic gameplay like mines to relax.

Rooms of Dread sweeper game is a new take on classic mine or miner gameplay. Easy to pick up and play. No need to learn complex mechanics. However, mastering the game will require some serious skill.
Forum Thread: Rooms of Dread (by Mousetrap Games)
---
Stone Breaker (Free)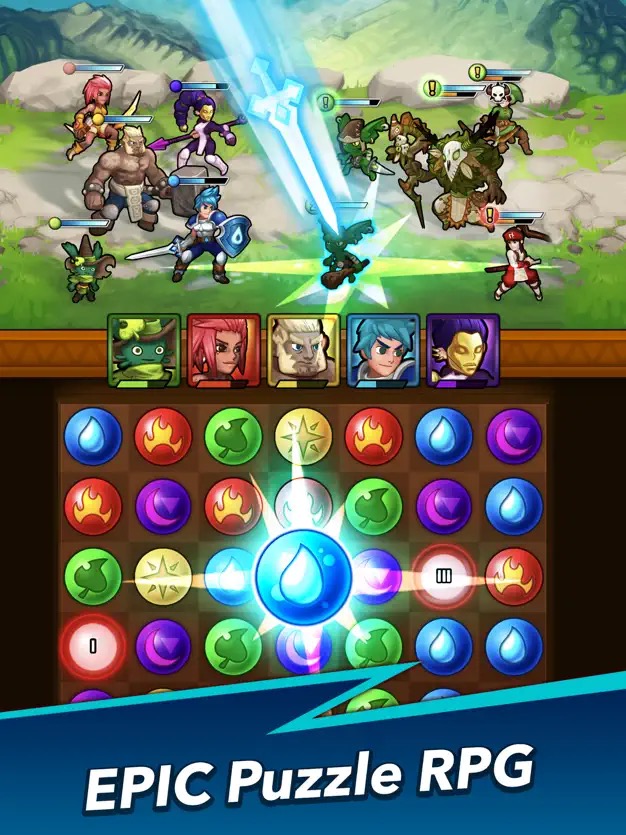 iTunes Description
A completely new take on match-3 puzzle games, with stunning artistic beauty. Kick back and enjoy it!

Forge your own forces and repel the invading armies of evil that threaten the seven kingdom's existence!
Forum Thread: Stone Breaker (by Limebolt)
---
This is Hell ($1.99)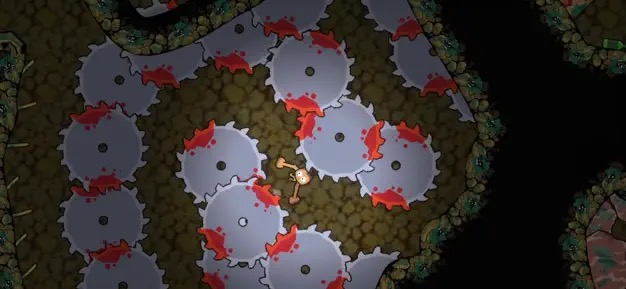 iTunes Description
Taking inspiration from rage-games like Getting Over It, Jump King, and Pogostuck, This is Hell is a frustrating experience with difficult controls. Each of the 2 joysticks on your controller move his massive fists, and your goal is to reach the pearly gates above. What awaits you in eternal paradise?
Forum Thread: This is Hell (by Matthew Smith)
---
Toss King (Free)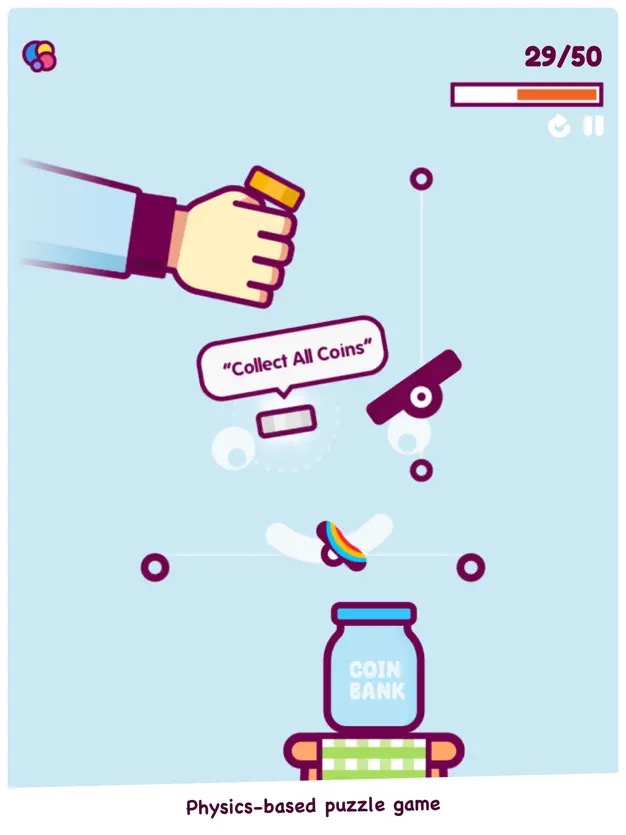 iTunes Description
Toss King is a physics-based game. Just tap on the screen to drop a coin into the target. The more accurate and sweet the toss, the more levels you will beat.

You can play it anywhere, anytime. It's super simple to learn but hard to master! If you think you are smart enough and quick enough, give it a try; it won't be as easy as it sounds.
Forum Thread: Toss King (by Vikas Pawar)
---
Xeno Command (Free)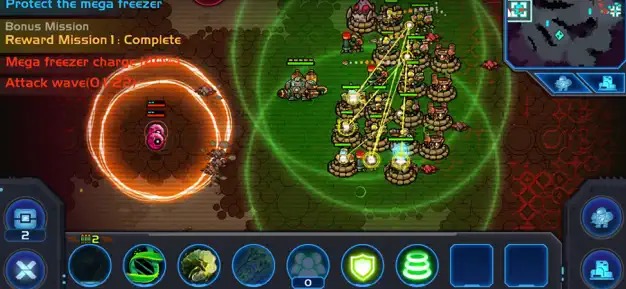 iTunes Description
Welcome aboard Xeno Command, a real-time strategy offline game fused with roguelike elements. Here you can lead a strong army with powerful heroes to defend the galaxy against Alien invasion in the challenging battles.

In the era of interstellar colonization, planets are in crisis. Heroes from different factions stand out to lead powerful armies against aliens and rescue the sufferers. You, the savior of the galaxy, are going to be the hero. Lead your army and combat alien invasions!
Forum Thread: Xeno Command (by ChillyRoom)
---