Hello gentle readers, and welcome to the SwitchArcade Round-Up for September 13th, 2022. In today's article, we've got a Nintendo Direct to pretend that I've already seen as I write this. Wait, did I just blow my cover? Oh no. Well, after that there's a couple of reviews for you to check out, plus several interesting new releases and the usual lists of incoming and outgoing sales. Let's get to work!
News
Check Out Today's Nintendo Direct Presentation
Nintendo surprised us yesterday by announcing a Nintendo Direct would be held today, and it's a rather hefty one in terms of running time. Highlights include The Legend of Zelda: Tears of the Kingdom, Fire Emblem Engage, Fatal Frame: Mask of the Lunar Eclipse, Octopath Traveler II, and much more. If you missed the presentation, you should give it a watch just to see what's coming up for the Switch. We'll talk tomorrow about some highlights from the showcase.
Reviews & Mini-Views
TinyKin ($24.99)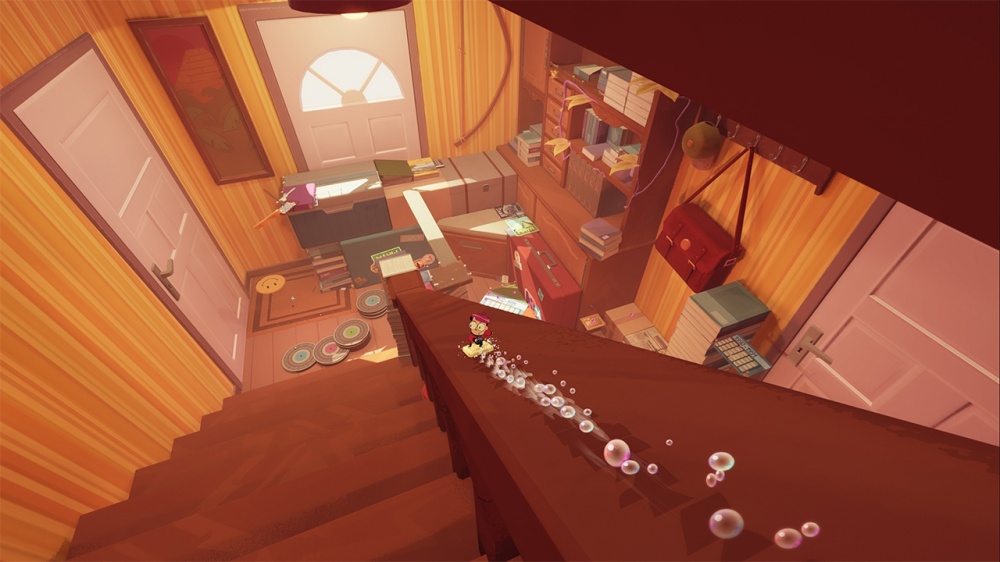 The first game that comes to mind for most when they see TinyKin is Pikmin, and it's understandable. You're a little spaceman-like character running around in giant-sized mundane spaces, collecting small armies of little creatures that follow you and can be deployed to perform various actions. But in actuality, I don't think this is much like Pikmin at all, and that isn't a knock on either game. TinyKin is a relatively low-pressure 3D collectathon platformer more than anything else, and it's a remarkably good one.
So yes, your character has come back from space and finds that not only does the current year appear to be 1991 but everything is also huge. There don't seem to be any people about, but there are plenty of bugs and other little fellows. You end up getting roped into one particular bug's ambitions to build… some kind of contraption. There's a piece located in each of six different areas, and what you'll have to do in each area to claim the piece varies.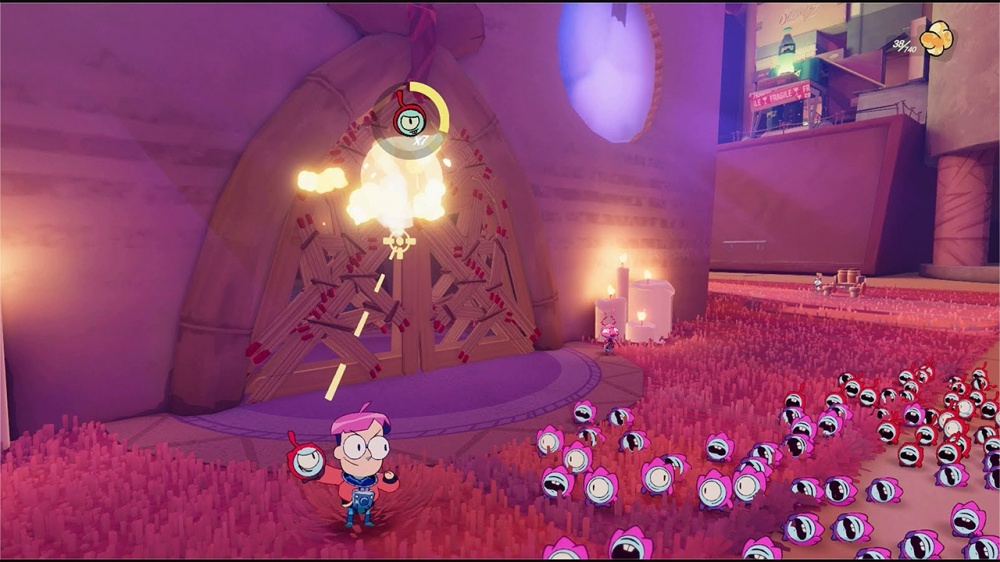 Aside from the main target in each area, there are also a bunch of other side things to do. Some of them will result in an object or item you can bring back to another bug who has a little museum of sorts going on. There are also a bunch of little blobs of nectar to collect, which can be traded for an upgrade to your floating capabilities. There are a lot more of them than you need, but you'll have to find them all if you want to 100% complete the game.
It's an incredibly accomplished example of enjoyable exploration and platforming, but there is one issue that may or may not bother you. While the environments are 3D, the characters are all flat sprites. It all has a bit of a Paper Mario feel to it, and some may find it a little difficult to line up jumps and falls as a result. The game is very forgiving in that aspect, but I recommend downloading the demo from the eShop and checking how much this bothers you.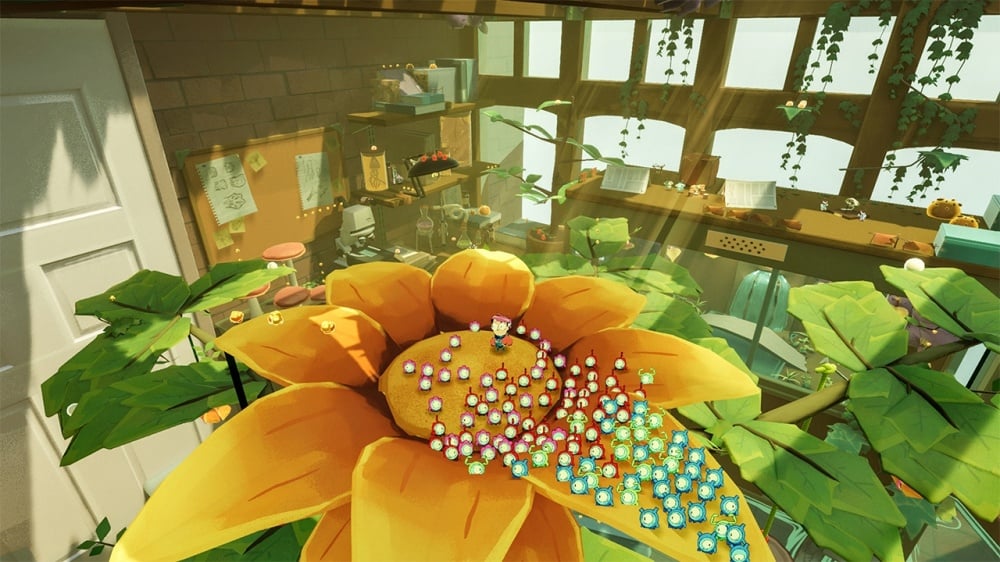 I imagine this choice was made to keep things running smoothly when you have a ton of TinyKin on the screen, which is pretty much how every level is going to be past a certain point. The TinyKin come in different varieties, each with their own special uses and abilities. You can chuck them around as you like, and you'll never lose them in such a way that the level will be rendered unable to be completed. Some of them go boom, but that is as designed. It's always pretty clear where you need to use them, and you'll generally automatically toss whichever one fits the context. Much of the game is built around collecting enough of particular types of TinyKin to do what needs to be done, with some additional work in making a path for them to do it. After that, it's all about scouring the level as you please until you find everything you want to find.
I had no expectations at all going into TinyKin, but as soon as I started playing it, I was sucked completely into its world. The area designs are fantastic, encouraging you to root out and collect everything while presenting you with enough options that you never need to bang your head against any one thing. It also has a very charming presentation. The choice of using 2D sprites for the characters takes a little adjustment, but once you do? This is one of the better games in this genre you can find on the Switch.
SwitchArcade Score: 4.5/5
Prinny Presents NIS Classics Volume 3: La Pucelle: Ragnarok / Rhapsody: A Musical Adventure ($39.99)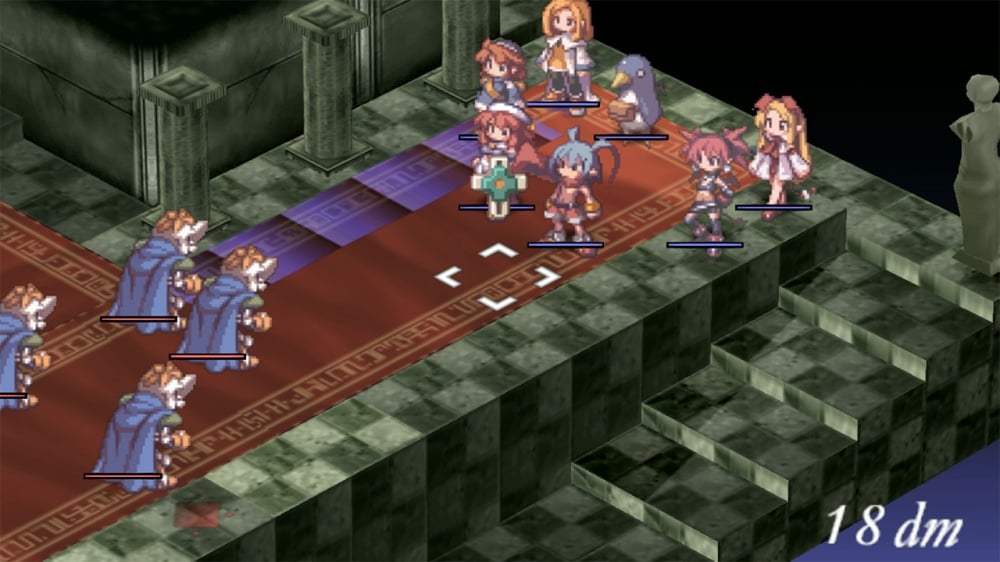 Now that we have the traditional patch to fix the showstopping crash bug every Prinny Presents collection seems to ship with, I can safely offer up my thoughts on this latest set. You get a port of the PSP version of La Pucelle, a tactical RPG that will be familiar in broad strokes for Disgaea fans, and the PlayStation 1 version of Rhapsody: A Musical Adventure, which is a more straight-forward JRPG-style game. Well, sort of. The battles are like mini-tactical RPG battles thanks to the emphasis on positioning. Both perfectly decent games with charming characters and fair difficulty curves. Rhapsody also has musical numbers. Lots of them. Certainly a unique selling point.
While I wouldn't call either of these games must-haves, they are enjoyable cuts from Nippon Ichi Software's history. Rhapsody has extra historical value as it was the first RPG from the company to get localized for the West. For La Pucelle's part, you can see the game laying down a lot of the ideas that would soon become Disgaea and take this developer to a much higher level of recognition. They're both early enough to be full of little irritations that NIS would learn how to iron out later, but there's a charm to that. Unfortunately, like all of these Prinny collections, what you see is exactly what you get. These games in particular could have used some extras to help contextualize them.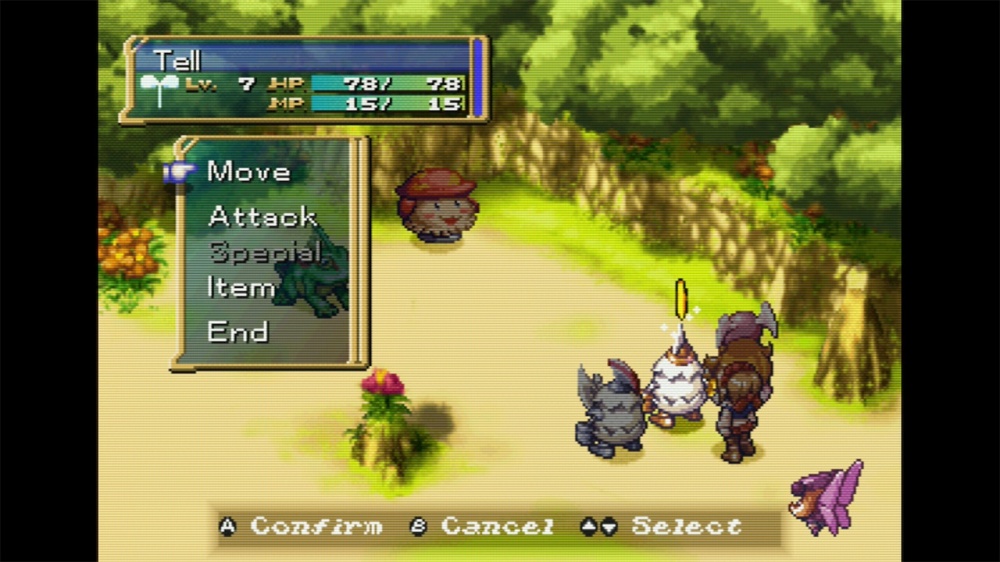 Prinny Presents NIS Classics Volume 3: La Pucelle: Ragnarok / Rhapsody: A Musical Adventure gets these two vintage RPGs back out there, and I think that's a good thing on principle alone. The games themselves are decent if somewhat dated due to their positions in the history of the company, and there aren't any added features or extras to enjoy. I'm not impressed that this was yet another launch with an unavoidable crash bug in tow, but NIS patched it pretty quickly. Fans of tactical RPGs or Nippon Ichi Software will be satisfied with what they get here, if not necessarily thrilled.
SwitchArcade Score: 3.5/5
New Releases
Voice of Cards: The Beasts of Burden ($29.99)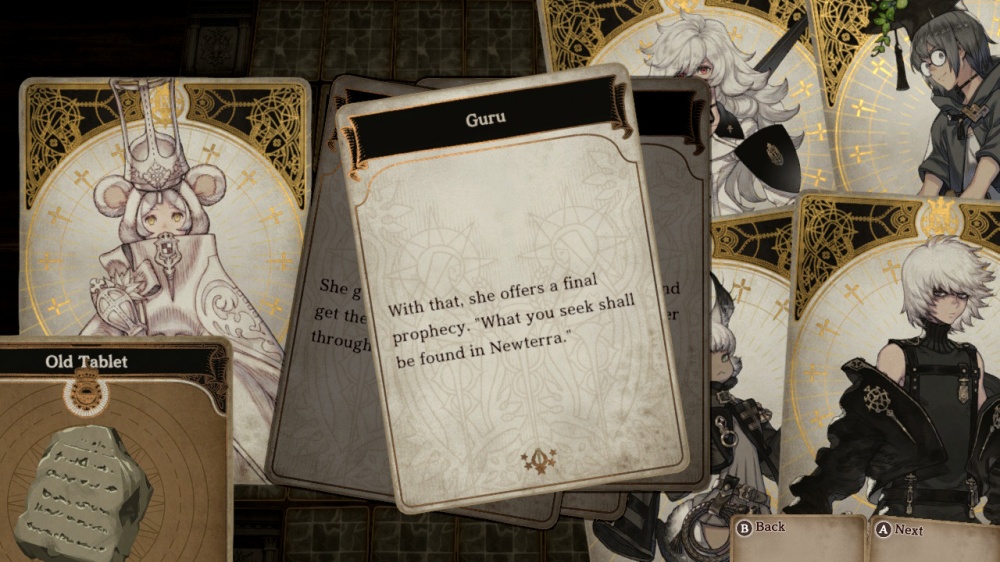 This is the third one of these, so you probably know how they work by now. A card-based RPG, The Beasts of Burden tells a stand-alone story about a girl who seeks revenge against monsters after her home is lost. She teams up with a mysterious boy and sets off on her journey, but will her thirst for vengeance bring her happiness or tragedy? In this game, you're able to trap the enemies you defeat and deploy them as skills in subsequent battles. If you liked the previous two games and are still up for more, you're in good hands here.
Little Orpheus ($12.99)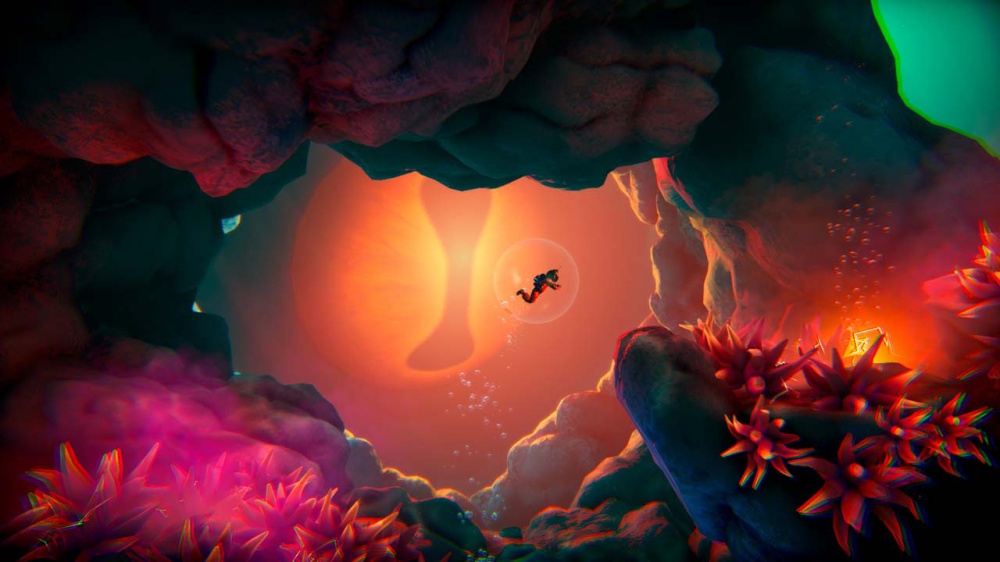 This was scheduled to come out earlier this year but got delayed. Here it is now! Mobile gaming fans will probably remember this from its Apple Arcade version. It comes from The Chinese Room, the developer behind titles like Dear Esther and Everybody's Gone to the Rapture. Like with those games, the narrative is the main selling point of Little Orpheus. It's a side-scrolling adventure with puzzles to solve with a strong cinematic vibe to it. And hey, the price isn't that bad at all relative to other games that have made the jump from Apple Arcade.
XIII ($39.99)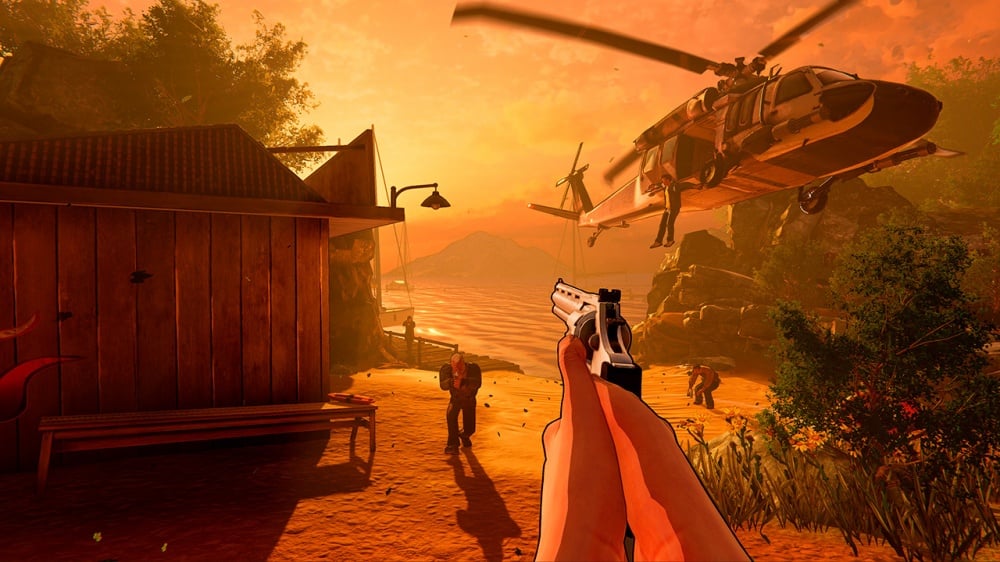 Originally released all the way back in the PlayStation 2/Xbox/GameCube era, XIII was an immensely stylish first-person shooter based on a series of Belgian graphic novels. Beyond its admittedly striking presentation, XIII was probably closer to decent than great. This remake of the game by Microids was absolutely dragged when it came out on other platforms a while back, and since then the publisher has sunk some resources into putting together a huge update to improve it. Those of us on Switch get to skip the growing pains and jump right into the updated take on the game. It certainly looks closer to the way it should, but I'll have to leave it to a bigger fan than I to speak on how well the gameplay has been fixed up.
Sacred Valley ($4.99)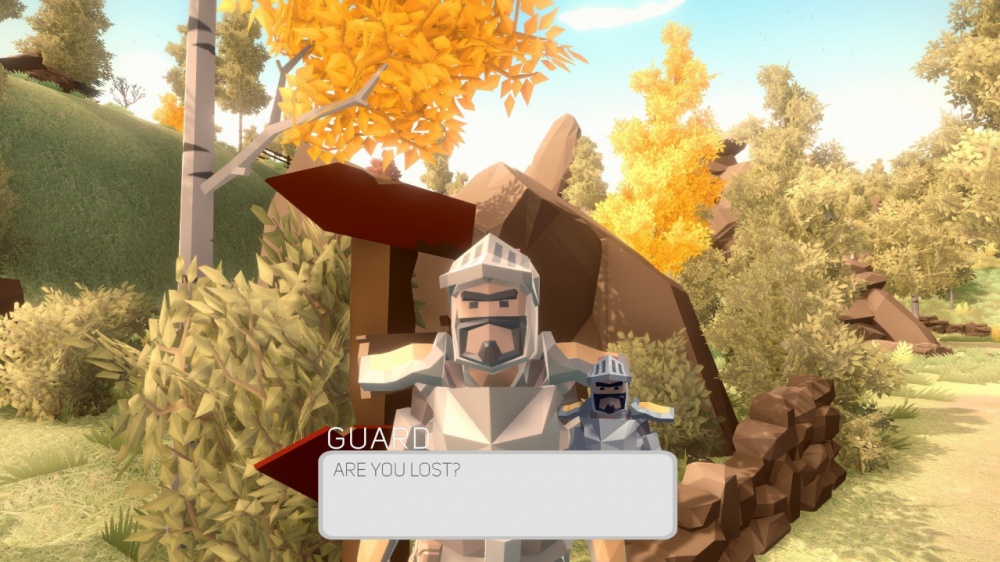 This is a relatively brief walking simulator, and it's fine. Not particularly good or bad but for only a fiver I don't know how much a person should expect. Explore the valley, talk to the characters you meet, and try to enjoy the sights and sounds. Such as they are, anyway.
Svoboda 1945: Liberation ($17.99)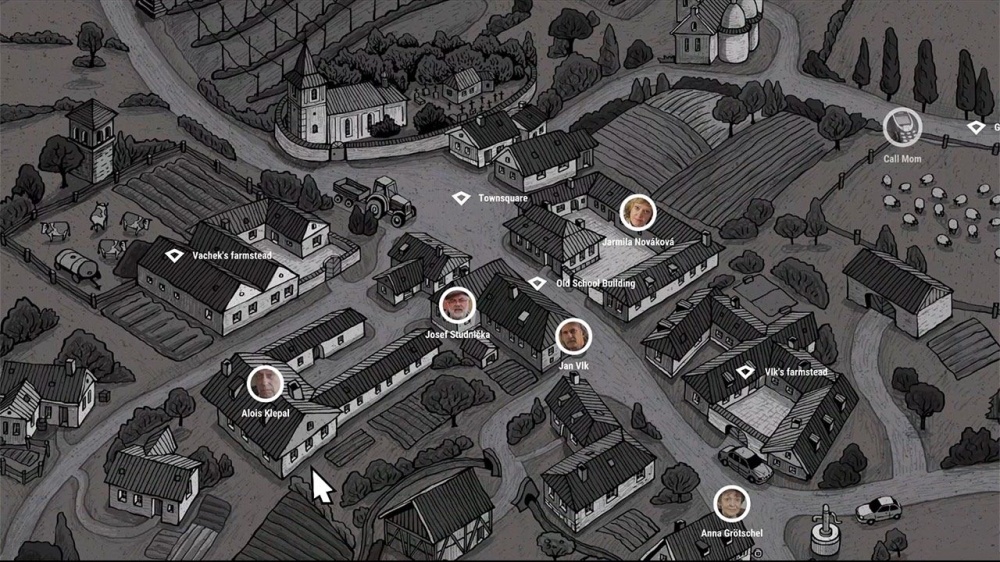 This is a narrative adventure game set in a small Czech village. You've been given the job of assessing whether a school building qualifies as a historical site and thus should be preserved, or if it can be knocked down and cleared to support the ambitions of a local businessman. To that end, you'll be talking to the residents, exploring the building, and learning about the history of both. The trauma runs deep in this village thanks to its firsthand experience with World War 2 and the communist rule that followed. It's a compelling story that is all too real at times, albeit one that doesn't run much longer than the average film.
Sales
(North American eShop, US Prices)
Thimbleweed Park has never been this cheap on Switch, and I can't recommend it enough if you love your point and click adventure games. Beyond that, there isn't a whole lot in the inbox for me to get excited about. The outbox is similarly lacking in inspiration for ol' Shaun, so I'll just leave those lists to you.
Select New Games on Sale
Thimbleweed Park ($4.99 from $19.99 until 9/19)
Pinball FX3 Carnivals & Legends ($2.09 from $6.99 until 9/19)
Pinball FX3 Williams Vol.6 DLC ($3.99 from $9.99 until 9/19)
Moorhuhn Knights & Castles ($2.99 from $14.99 until 9/26)
90" Soccer ($2.99 from $4.99 until 9/26)
Canfield Solitaire Collection ($5.99 from $7.99 until 9/27)
Glitch's Trip ($3.24 from $12.99 until 10/1)
Taxi Sim 2020 ($7.99 from $9.90 until 10/1)
Real Driving Sim ($7.99 from $9.90 until 10/1)
Driving School Sim ($7.99 from $9.90 until 10/1)
Ship Sim 2020 ($7.99 from $9.90 until 10/1)
Extreme Trucks Simulator ($7.99 from $9.90 until 10/1)
Farmer Sim 2020 ($7.99 from $9.90 until 10/1)
Flight Sim 2020 ($7.99 from $9.90 until 10/1)
Knights & Guns ($2.09 from $14.99 until 10/3)
Would You Like to Run an Idol Cafe? ($4.99 from $9.99 until 10/3)
Sakura Fantasy ($6.69 from $9.99 until 10/3)
Faraday Protocol ($9.99 from $24.99 until 10/3)
Sales Ending Tomorrow, Wednesday, September 14th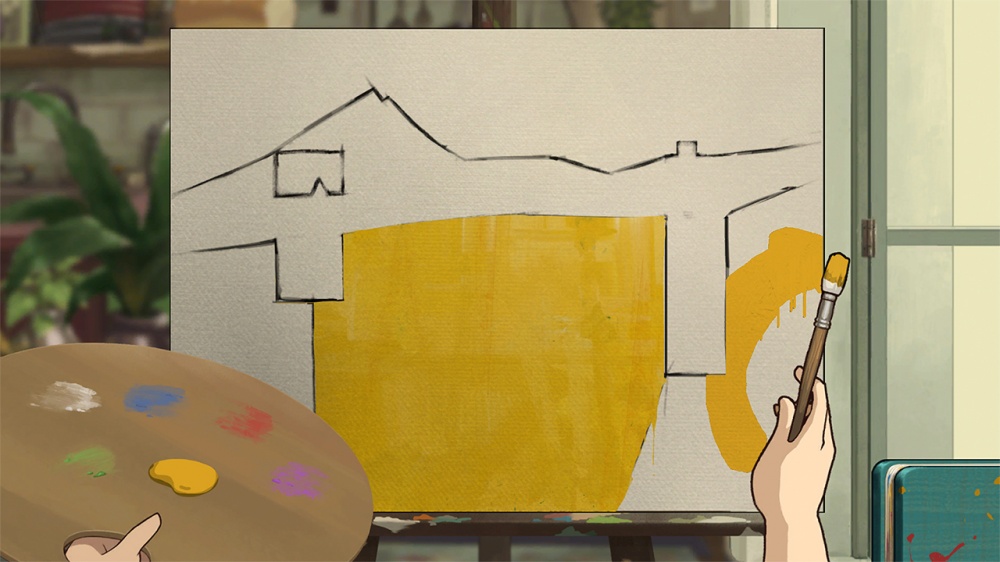 Behind the Frame: TFS ($11.04 from $12.99 until 9/14)
Chicken Assassin: Reloaded ($1.99 from $7.99 until 9/14)
Detective Di: Silk Rose Murders ($2.89 from $12.99 until 9/14)
Dual Brain CE ($21.59 from $26.99 until 9/14)
Encodya ($2.99 from $29.99 until 9/14)
Etherborn ($5.43 from $16.99 until 9/14)
Gem Wizards Tactics ($1.99 from $12.99 until 9/14)
Hopping Girl Kohane Jumping Kingdom ($9.99 from $19.99 until 9/14)
Leisure Suit Larry WD Saga ($6.49 from $64.99 until 9/14)
Leisure Suit Larry WDDD ($3.99 from $39.99 until 9/14)
Leisure Suit Larry WDDT ($3.99 from $39.99 until 9/14)
Mutazione ($13.99 from $19.99 until 9/14)
Nape Retroverse Collection ($5.59 from $6.99 until 9/14)
OMG Police Car Chase TV ($1.99 from $4.99 until 9/14)
Onirike ($4.49 from $14.99 until 9/14)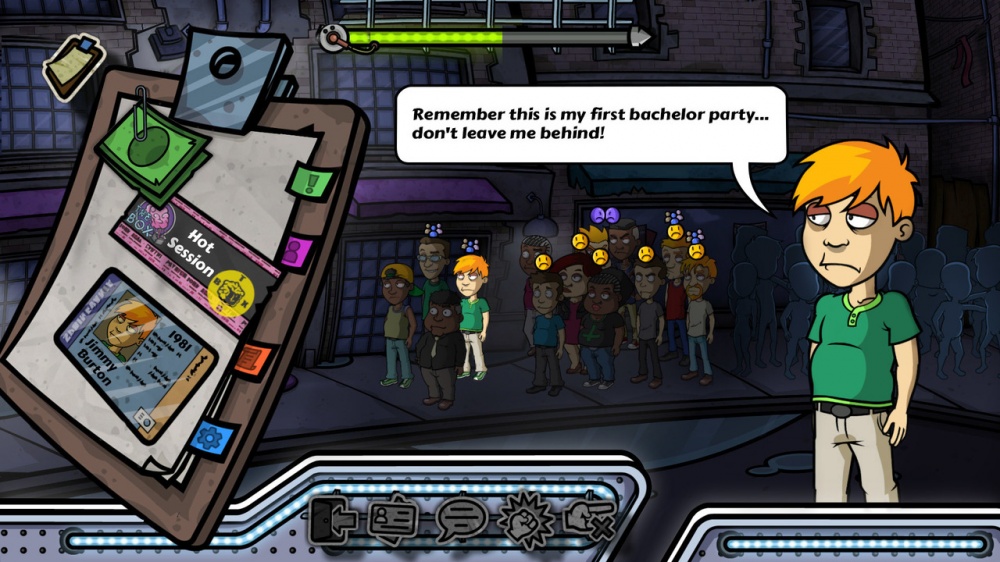 Out of the Box ($4.49 from $14.99 until 9/14)
Ploid ($2.09 from $2.99 until 9/14)
Ploid Saga ($2.03 from $11.99 until 9/14)
Pro Gymnast Simulator ($4.99 from $19.99 until 9/14)
Rain World ($9.99 from $19.99 until 9/14)
Reknum Cheri Dreamland ($2.02 from $6.99 until 9/14)
Rolling Car ($1.99 from $7.99 until 9/14)
Spinch ($8.99 from $14.99 until 9/14)
The Darkside Detective: AFitD ($4.15 from $12.99 until 9/14)
X-Force Genesis ($2.00 from $7.00 until 9/14)
That's all for today, friends. We'll be back tomorrow to discuss whatever happened in that Nintendo Direct, check out some new releases, scope some sales, and more. I'll have watched that presentation along with all of you, and I'm hoping there is some really cool stuff on display. But not too much, as I don't have a lot of money to buy it all. There's a tricky balance there. I hope you all have a great day, and as always, thanks for reading!