Each and every day new mobile games are hitting the App Store, and so each week we put together a big old list of all the best new releases of the past seven days. Back in the day the App Store would showcase the same games for a week, and then refresh those features each Thursday. Because of that developers got into the habit of releasing their games throughout Wednesday or very early Thursday in order to hopefully get one of those coveted features spots. Nowadays the App Store refreshes constantly, so the need for everyone to release all on the same day has diminished. Still, we've kept our weekly Wednesday night format as for years that's the time people knew to check TouchArcade for the list of new games. And so without further ado please check out the full list of this week's new games below, and let us know in the comments section which games you'll be picking up!
---
Among Gods! (Free)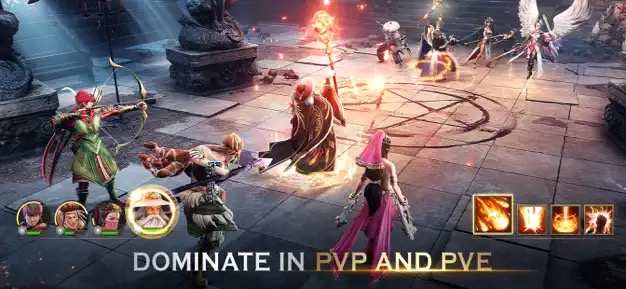 iTunes Description
Cruel Battle with 100+ Epic heroes in the mythic fantasy RPG! Fight against Gods and Evils to become the legendary squard. Lead your own squard to fight against Gods and Evils in the fantasy RPG adventure with 100+ heroes all over the legend. As the protector of humans, the God of Light fell into decline while the God of Darkness began to rise.

Darkness spreads across the land, tempting countless heroes with its evil. The land is on the verge of destruction. To save the land, you fight alongside hundreds of legendary heroes from kinds of factions. Train your own gods to become your ultimate fighters and conquer the darkness to become the legendary squard.
Forum Thread: Among Gods! (by Century Games)
---
Angry Cup (Free)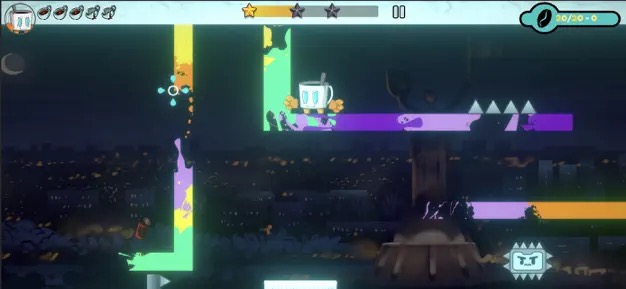 iTunes Description
Have you ever dreamed of experiencing new emotions on your mobile phone? Well, that time has finally come! AngryCup is a mobile game based on your feelings, it's hard to call it a classic Arcade. Run fast, jump high and avoid spikes and other monsters on your way! Be careful, the game is hard! Learn the patterns and come up with moves and the right timing, don't forget you can't see the enemies until you aim at them to pass! Time is all you have! Don't give up, there is no challenge that Kuppy can't overcome! Enjoy many unique levels to complete! A new world is in your pocket!
Forum Thread: Angry Cup (by Alexander Koshelkov)
---
Automatoys (Free)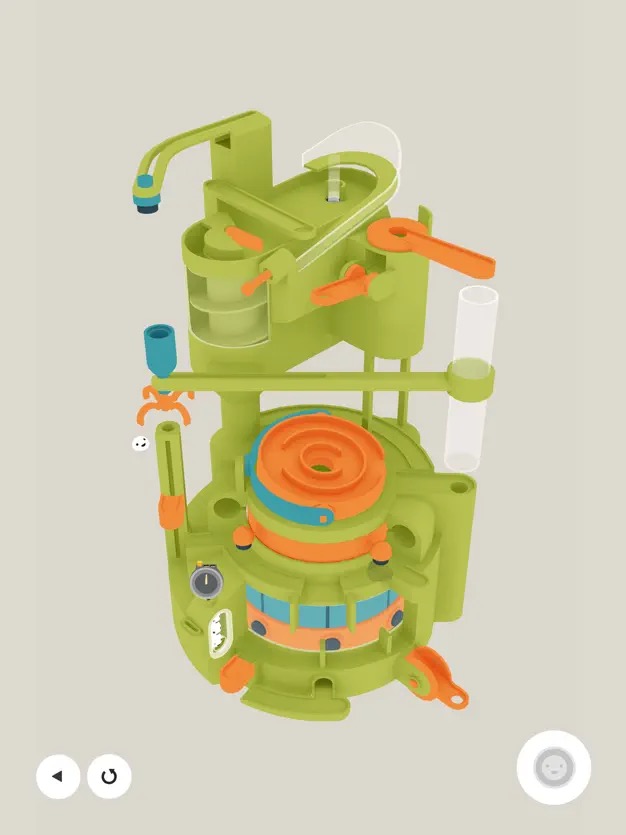 iTunes Description
Insert coin. Dispense ball. Tap, turn, tilt and spin the contraptions to help each ball hop and roll its way to victory. Each Automatoy is a unique, mechanical obstacle course.

Features
– Complex machines, simple controls
– Outpace the clock to better your score
Forum Thread: Automatoys (by Idle Friday)
---
Bardcard ($2.99)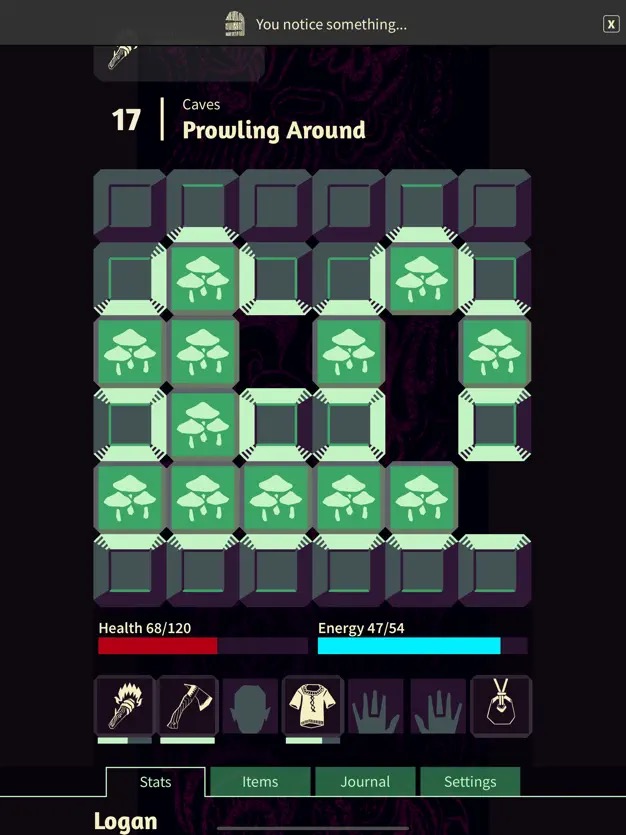 iTunes Description
Bardcard is a card-matching roguelite featuring a mysterious subterranean world to explore. Match cards to advance through the dungeon. Discover helpful equipment, battle dangerous minions, and meet magical familiars that join you on your adventure. Learn the secrets of this realm and discover the truth about the chaos that engulfs it.

Can you find your brother Lukas? Who is ZUG? How far down does this dungeon go?
Forum Thread: Bardcard (by Kevin Mikles)
---
CatchyChips (Free)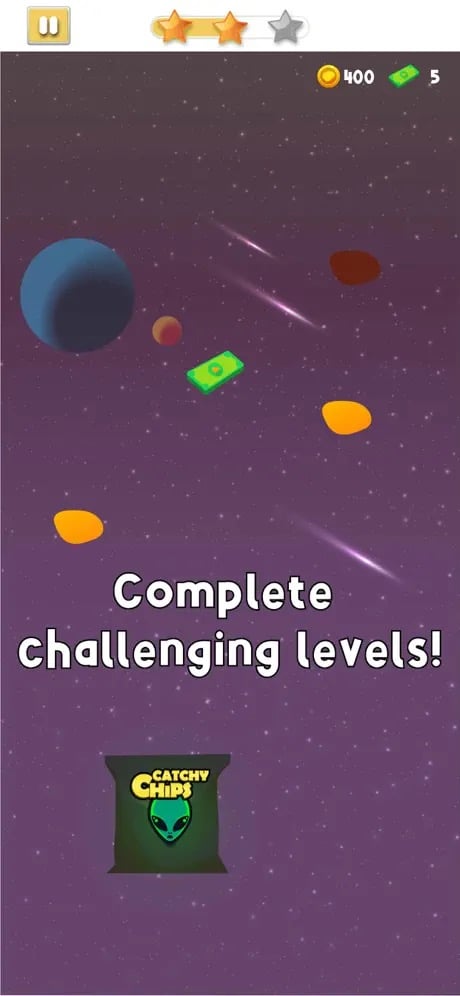 iTunes Description
Super fun catching game!

Chips are falling from the sky! Catch them all to fill up the packets. Sounds easy? You wish! Avoid collecting the burnt chips or it's game over!

Play through the levels and collect all the stars or play classic mode and set a new high score! You can play offline too!
Forum Thread: CatchyChips (by TrendyToros)
---
Fisher Frog (Free)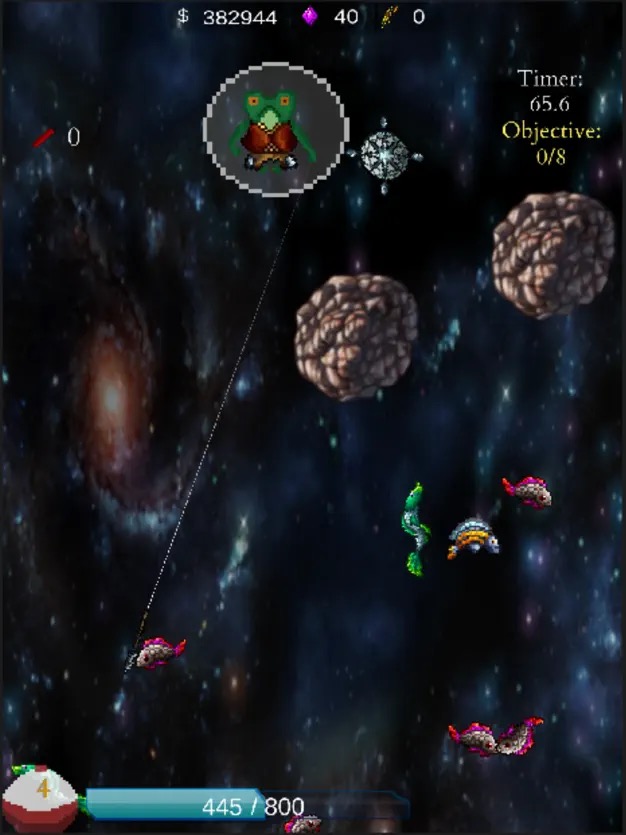 iTunes Description
Cast out your line and catch some fish by moving your lure left and right! Upgrade your rod and boat, casting deeper into the sea and hiring crew members as you go. Discover new fish, gain levels and talents, and delve as deep as you can to uncover what the ocean floor hides. Unlock other characters, fishing rods, spears, lures, and even pets.
Forum Thread: Fisher Frog (by Matthew Krassowski)
---
Food Stylist (Free)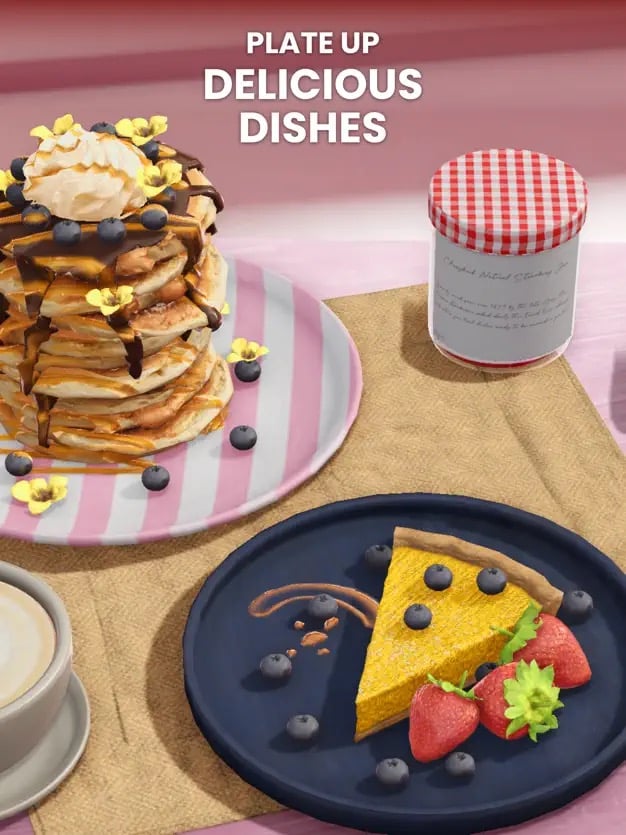 iTunes Description
Welcome to Food Stylist – a relaxing, fun game, where you can plate up amazing virtual food dishes and tablescapes.

Play the role of a Food Stylist as you discover new dishes, rise to the challenge of plating up an amazing scene and capturing incredible food photos.
Forum Thread: Food Stylist – Design Game (by Zeste)
---
Game of Skulls (Free)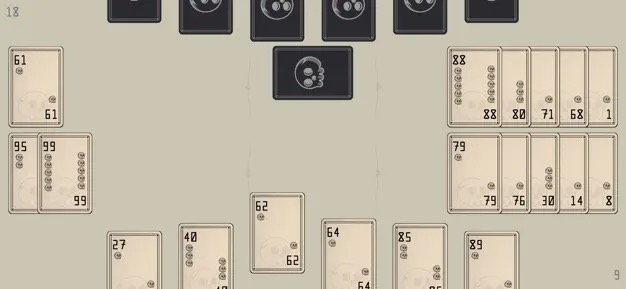 iTunes Description
Hello human, do you think you can beat me in a simple game of cards?

The rules can be explained in seconds but I bet it takes you much longer to master the game. I am sure you will come up with a clever strategy but I am pretty good at predicting your moves and always staying ahead of you.

If you think you have a chance, give it a go. A single game only lasts 5 minutes.
Forum Thread: Game of Skulls (by Webagent)
---
Journey of Greed (Free)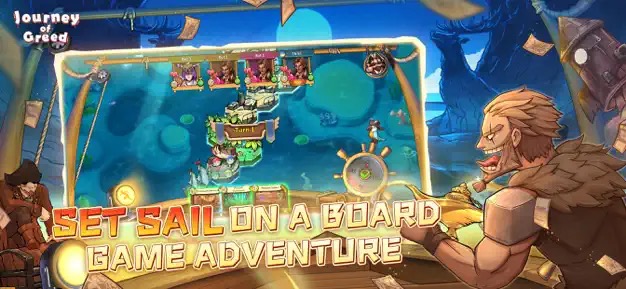 iTunes Description
Sail the high seas long enough, and you might just find yourself without friends. How could having no friends be fun? Batten down the hatches and I'll explain…

As a pirate, sailor, or whatever "scurvy cur" you fancy yourself to be, you will explore the Lost Isles with three other companions in search of a legendary treasure.

Your adventure is sure to be full of dangers. Only the "bravest" and "smartest" seadogs will claim victory and make it out alive with newfound fortunes. Are you prepared? Get ready to embark on an island adventure and face off against your villainous companions!
Forum Thread: Journey of Greed (by X.D. Network Inc.)
---
Love, Money, Rock'n'Roll (Free)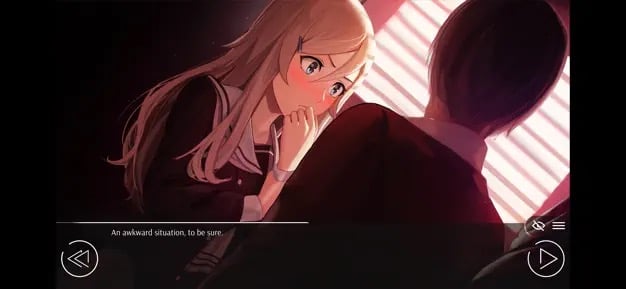 iTunes Description
Nikolai, a son of Soviet immigrants and a normal Japanese student, has no idea that his world is about to turn upside-down. Things familiar and habitual will clash inside of him with the ghosts of the past. Nikolai will have to decide who he can really trust and learn why he has become of interest to people with money and power that make the lives of regular people lose their significance.
Forum Thread: Love, Money, Rock'n'Roll (by Soviet Games)
---
Matchday Manager (Free)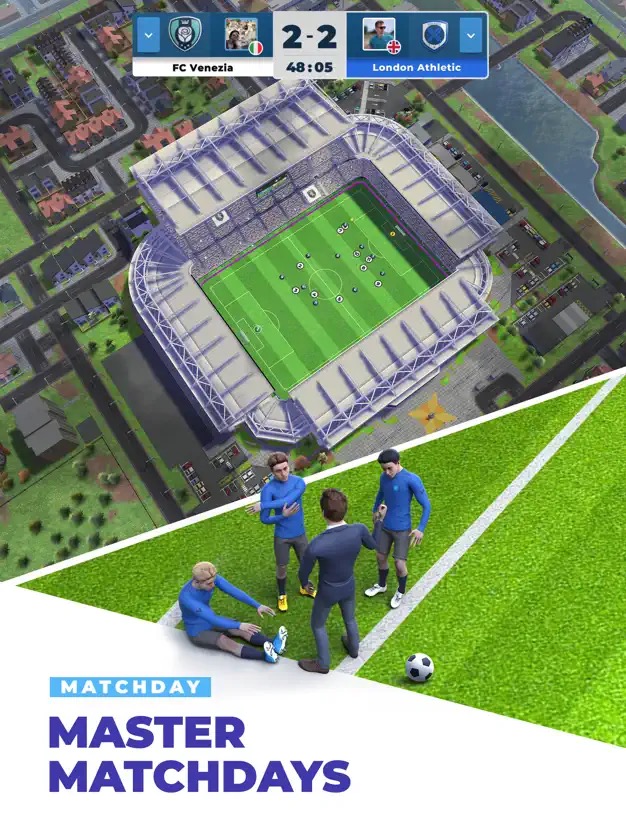 iTunes Description
Become a football manager. Assemble a squad of football superstars and climb to the top of the soccer manager world.

This is a new and fresh football manager game. This is a football management game unlike any other.

Take charge of your own club built around you. Play matches when YOU want. Test your football manager credentials against players from around the world in exclusive live competitions.
Forum Thread: Matchday Manager (by Playsport)
---
Power Spikes II ACA NEOGEO ($3.99)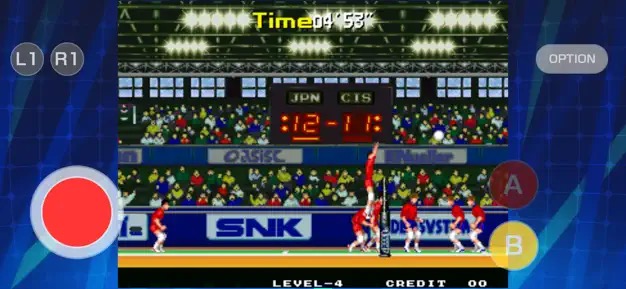 iTunes Description
POWER SPIKES II is a sports game released in 1994 by VIDEO SYSTEM. .
It features the Hyper Mode where the world's strongest 8 teams compete along with
the World Men's and World Women's teams in this futuristic fighting volleyball.
In Hyper Mode, commands for special serves and spikes can be input for an intense battle.
Forum Thread: Power Spikes II ACA NEOGEO (by SNK)
---
Sleepin' Guy: Sleepin' Deeply ($2.99)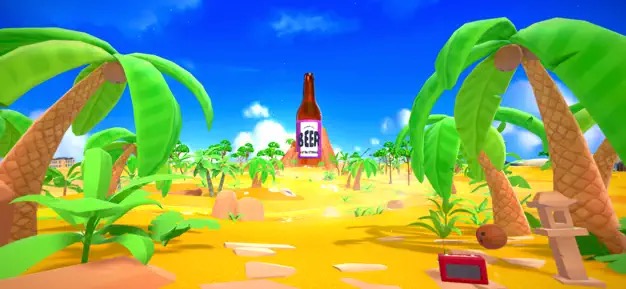 iTunes Description
A first person action-puzzle game set in a world of dreams.
You'll assume the role of a nice big guy unable to wake up from his Sleep.

"Sleepin' Guy: Sleepin' Deeply" is a new Chapter from the original Sleepin' Guy game series.

The game is a first person action-puzzle game set in a world of dreams.
Forum Thread: Sleepin' Guy: Sleepin' Deeply (by Chubby Pixel)
---
Space Leaper: Cocoon (Free)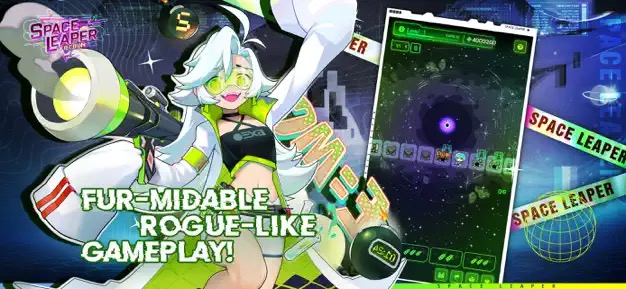 iTunes Description
Go on randomly generated adventures and discover the secrets hidden in the depths of the universe. But remember, you have to share them with me-ow! Complete the corresponding talent tree each season to claw your way up the rankings and unlock more ways to explore, then maybe you'll be on my level. Just maybe.
Forum Thread: Space Leaper: COCOON (by DAMO NETWORK LIMITED)
---
Survivor!.io (Free)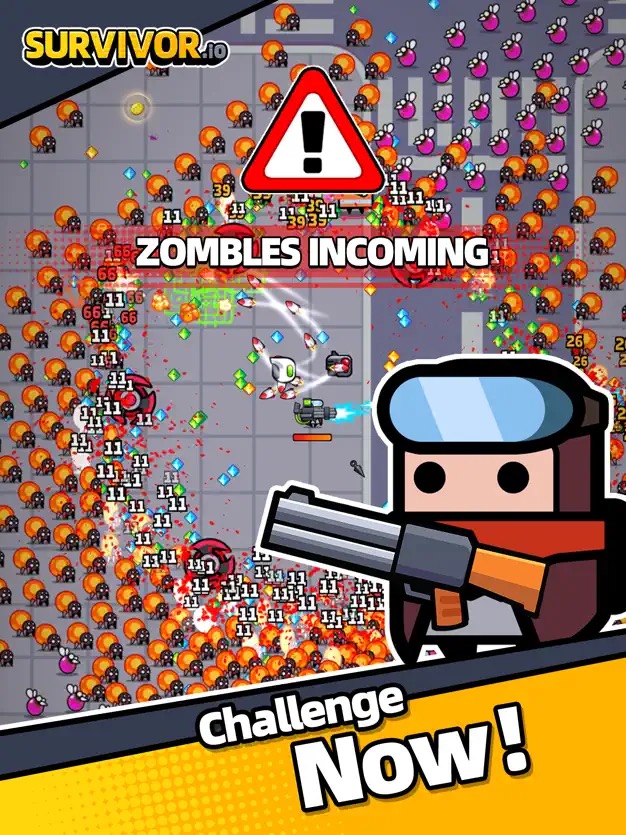 iTunes Description
Dangerous zombies are attacking the entire city! The city is in peril!
Awakened by the trial of dreams, you've no choice but to take on the heroic mantle of saving the city!
As a human warrior with unlimited potential, you and other survivors will have to pick up your weapons and battle these evil and dangerous zombies!

The horde far outnumbers you – any slip-up and you'll get caught in dire straits!
Faced with crisis, you must find a way to survive!
Forum Thread: Survivor!.io (HABBY)
---
Tap Force (Free)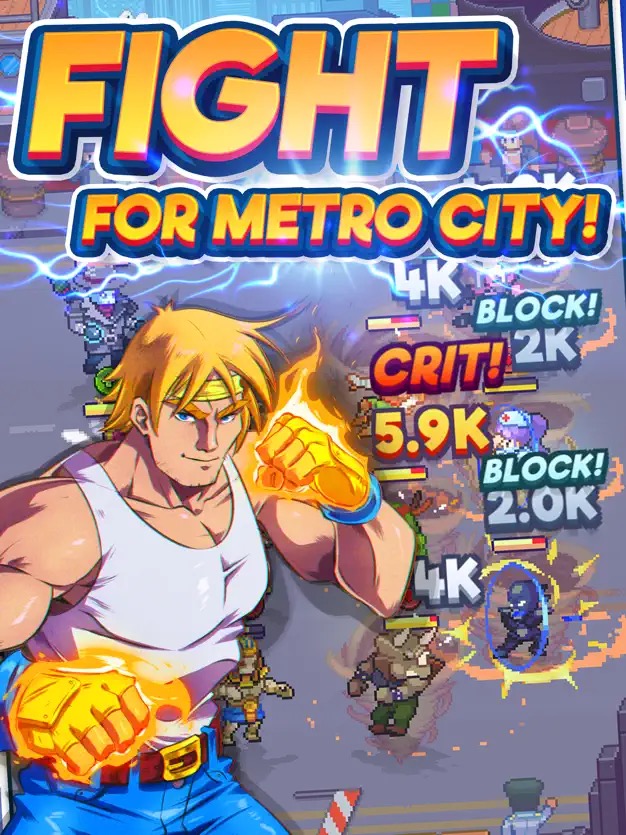 iTunes Description
Welcome to Tap Force! Head back to the '90s and clean up the streets of Metro City in this new auto battle RPG!

Assemble a team of the ultimate 16-bit pixel fighters and use them to battle with or against other players. Arm your citizens by expanding your weapon shop business that runs even while you are offline!
Forum Thread: Tap Force (by Race Cat Games)
---
Teacup Mobile ($4.99)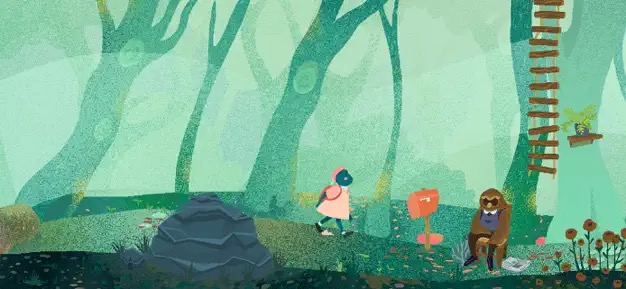 iTunes Description
Teacup is a short and wholesome narrative adventure game with a focus on exploration and non-linear progression.

You play as the titular Teacup, a shy and introverted young frog who loves drinking tea and reading. The day before she is to host a tea party at her house, she realizes she is completely out of tea, and thus must venture into the woods around her to find the herbs she needs to restock her pantry.
Forum Thread: Teacup Mobile (by Whitethorn Digital)
---
Wolf Game: The Wild Kingdom (Free)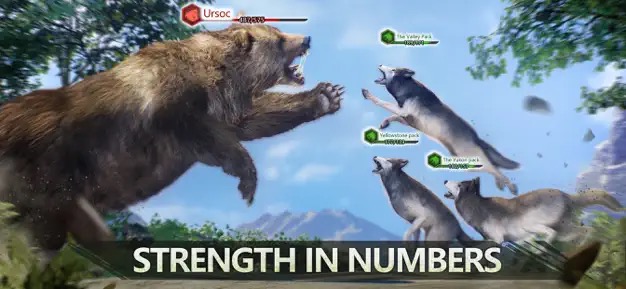 iTunes Description
Team up with wolves from all over the world to fight with other wolf packs – to survive, explore, hunt, challenge, and revenge. As the Alpha of your packs, you will lead your wolves to defend your den and rise to the top of the food chain in the wild!
Forum Thread: Wolf Game: The Wild Kingdom (by Special Gamez Technology)
---