When Hindsight ($4.99), the new game from Prune developer Joel McDonald, was announced for multiple platforms, including iOS, I was pretty excited to experience it. Being published by Annapurna Interactive is usually a great sign, but what really had me excited for Hindsight is how it would tell its story. I've played many interactive narrative adventures that have a memorable story, but don't really do much with interaction. These experiences are worth your time, but I'm always hoping to see someone do more. This is where Hindsight surprised me. I've now experienced it on both Nintendo Switch and iOS for this review, but will focus on the iOS version played on my iPhone 11 and iPad Pro (2020).
Hindsight is a short narrative-driven experience that involves interacting with various objects and locations to experience memories. It focuses on a specific woman's life from birth until the present day. It involves a lot of grief and emotion. It is always hard to talk about a story in a game like this without getting into spoilers, but I will say that it is one of the best stories in a game this year. It excels in how it takes you through different stages while giving you a glimmer of hope.
The actual game involves light puzzles that involve moving the camera or objects in a specific way to head to the next location or story beat. I love how this keeps you interacting every now and then while listening to the narration and experiencing the story. I also liked almost every location and interaction a lot in Hindsight. I wanted to be as spoiler-free as possible in this review, but the ethereal feel some of the movement and sequences here are amazing. I don't know how it would remain fresh, but I'd love to see more stories told like this from the same team.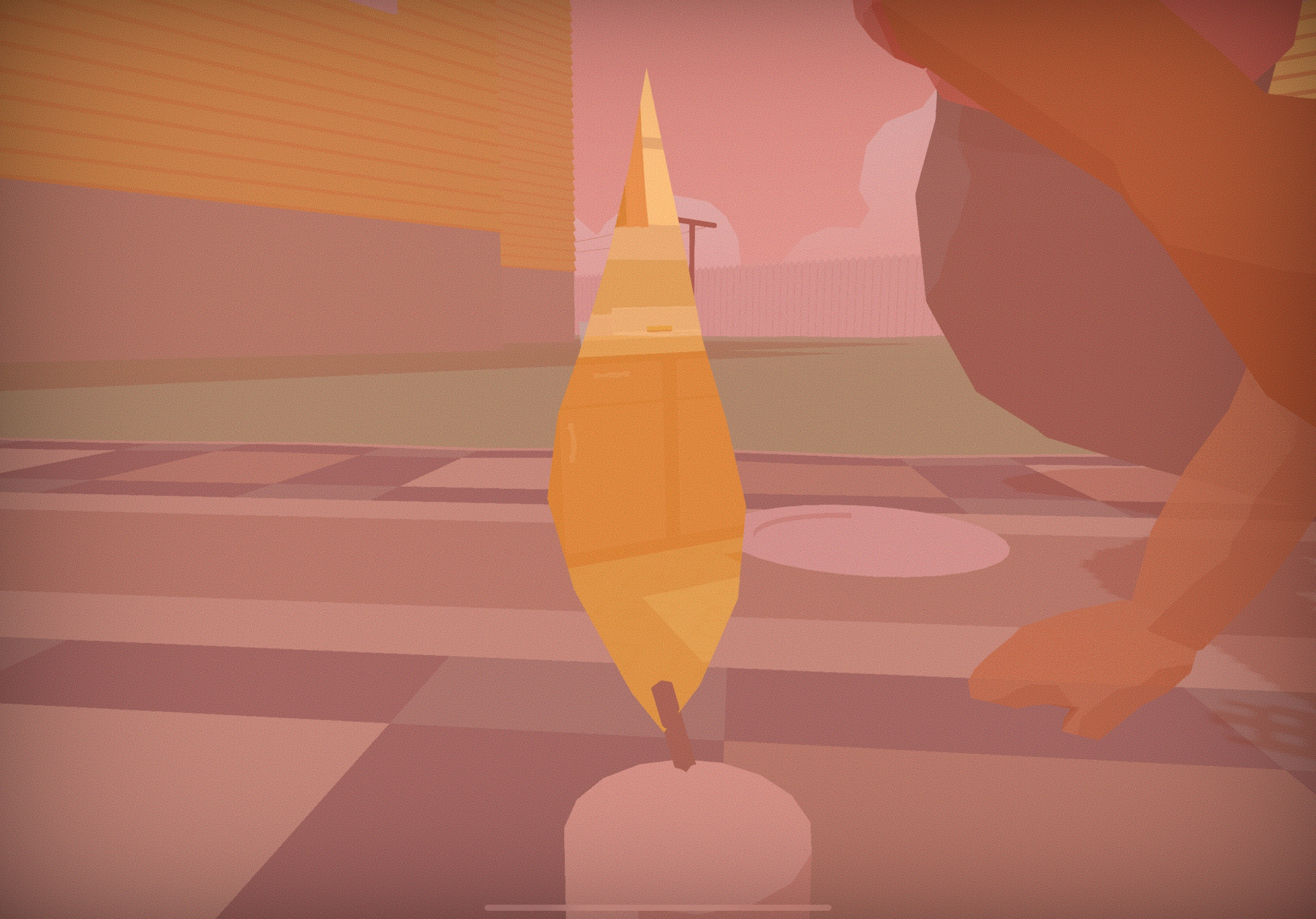 While the story and art in Hindsight are great, it is elevated by the music and narration. Having played Hindsight a few days before release, I was waiting for it to release on Steam so I could buy the game and soundtrack bundle. The music from Kyle Preston is excellent.
When it comes to control options, Hindsight is best played with a touchscreen even if you play on Nintendo Switch. It feels perfect with touch controls. If you do want to play with a controller, the developers have done a good job translating this game to a controller. The iOS version also has full controller support with rumble support and other controller options. The screenshot below is from when you have a controller paired. I used my PS5 DualSense controller.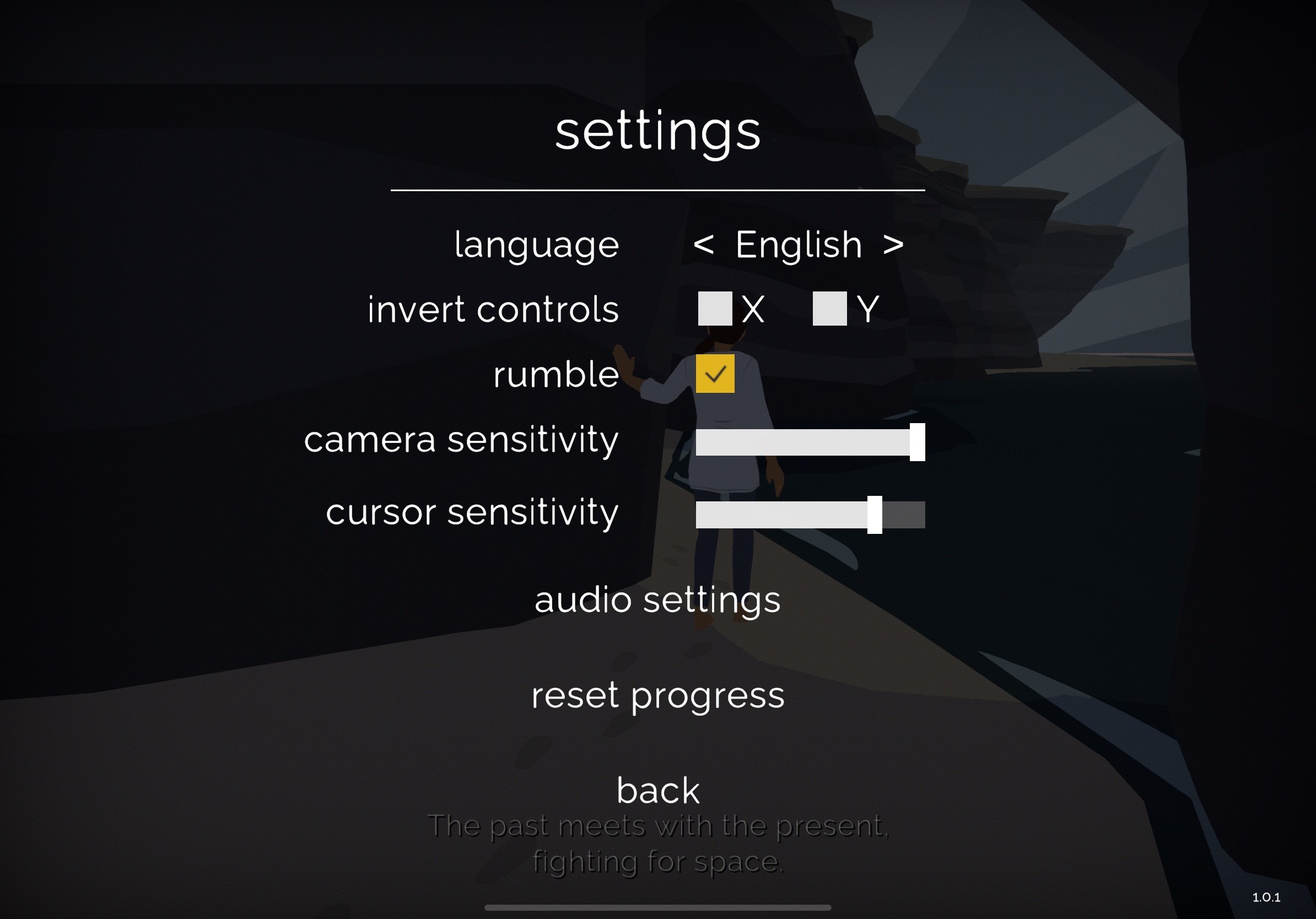 My only complaint with Hindsight on iOS is with how it doesn't have proper save states. I've lost progress when swapping to another app and coming back later. This isn't a dealbreaker given the short runtime of about 2 hours, but I'd recommend playing Hindsight in a single sitting if you can to get the most out of it. The short runtime might put some off though.
Having played Hindsight on both iOS and Switch, the iOS version is definitely the way to go. It has the same features including controller support, but runs at a higher resolution and is a third of the price. I didn't know how much Hindsight was going to cost when I played it on iOS, but knew the Switch version's price point. The game itself is definitely worth the asking price, but if you have the option, the mobile version is better. If you do want to get it on Switch, that version also has full touch support, which is always good to see in Switch versions.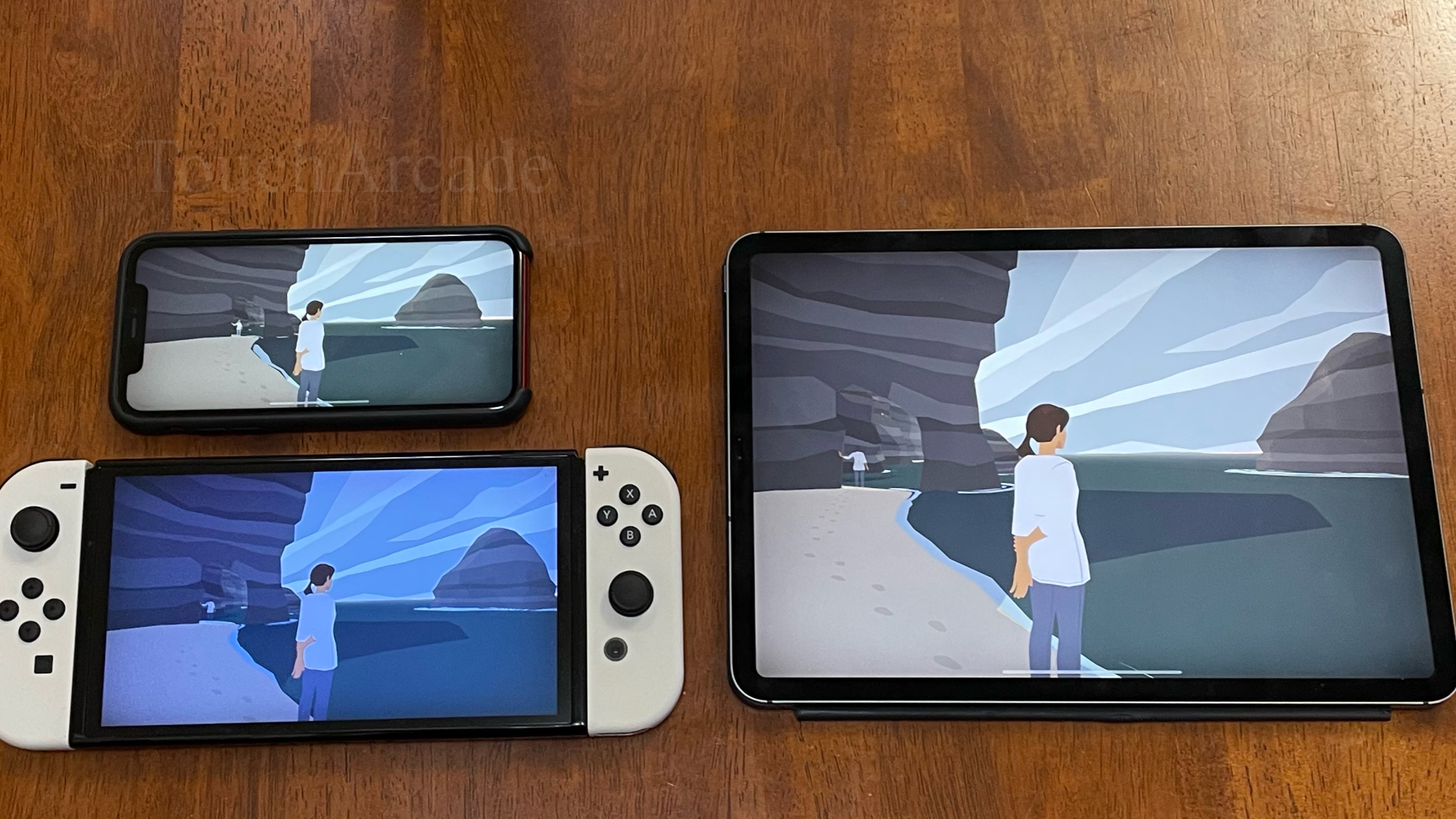 Despite the minor issues I have with the game's iOS version, Hindsight is an essential if you enjoy emotional narratives. I love how it constantly has you interacting even with simple swipes as you experience great narration, music, and a memorable story. If you enjoy short stories, Hindsight is absolutely worth your time and one of my favorite stories in gaming this year. This is also my favorite game from Joel McDonald now, above Prune.