Each and every day new mobile games are hitting the App Store, and so each week we put together a big old list of all the best new releases of the past seven days. Back in the day the App Store would showcase the same games for a week, and then refresh those features each Thursday. Because of that developers got into the habit of releasing their games throughout Wednesday or very early Thursday in order to hopefully get one of those coveted features spots. Nowadays the App Store refreshes constantly, so the need for everyone to release all on the same day has diminished. Still, we've kept our weekly Wednesday night format as for years that's the time people knew to check TouchArcade for the list of new games. And so without further ado please check out the full list of this week's new games below, and let us know in the comments section which games you'll be picking up!
---
A Musical Story ($4.99)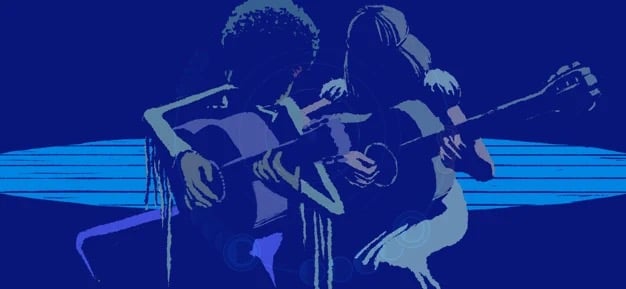 iTunes Description
'A Musical Story' is a rhythm game set against a 70s backdrop. Explore the memories of Gabriel, a young man trying to come to terms with his situation through the connections to his musical memory.
Forum Thread: A Musical Story (by Digerati)
---
Axolotl Stars (Free)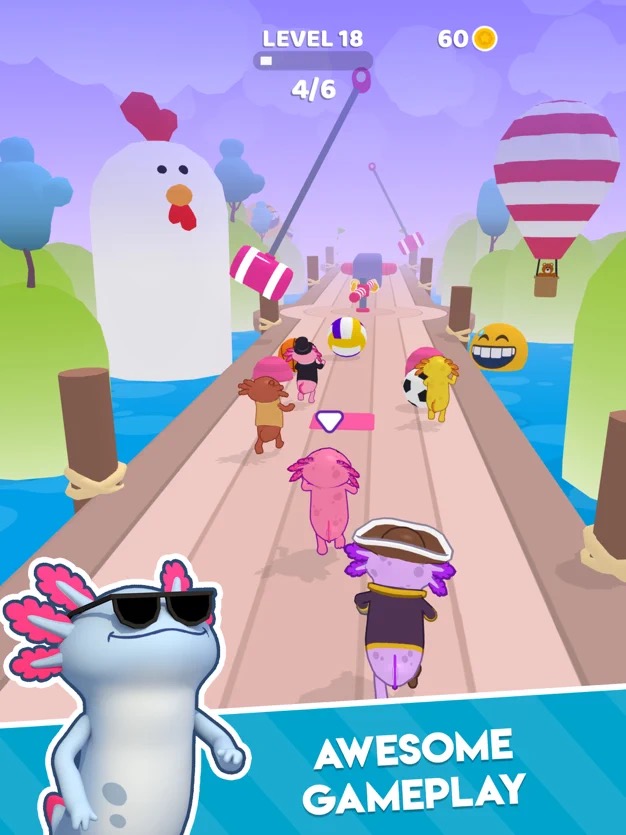 iTunes Description
The axolotls came out of the water to play.
Be an axolotl and join the endless fun.

Race other axolotls and avoid an abundance of hazardous obstacles to become the axolotl star. Run through the chaotic levels and reach the finish line first.
Unlock all the cute axolotls and play as your favorite one.
The game becomes more challenging and fun with each level.
Forum Thread: Axolotl Stars (by TapMen)
---
Fatal Fury ACA NEOGEO ($3.99)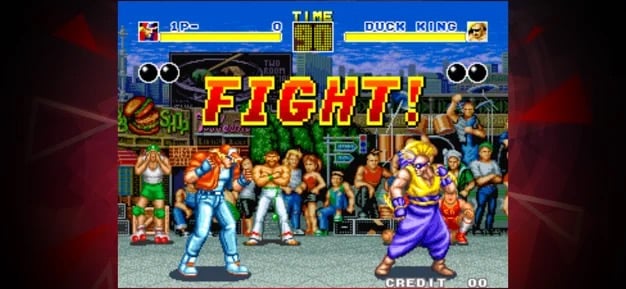 iTunes Description
'FATAL FURY' is a fighting game released by SNK in 1991.
Players take part in brutal street fights in a variety of locations, with the goal of toppling the infamous crime lord Geese Howard.
Forum Thread: Fatal Fury ACA NEOGEO (by SNK)
---
Guns At Dawn (Free)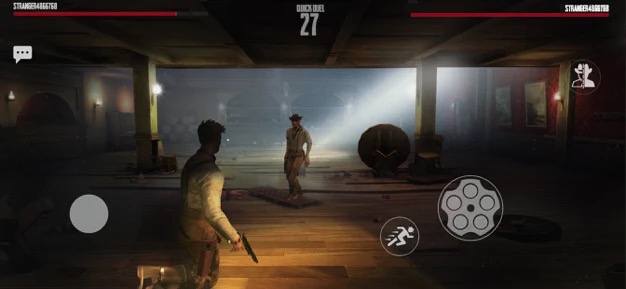 iTunes Description
Guns at Dawn: Shooter Arena is the best action shooter multiplayer for mobiles.
Can you survive in deadly all-out gun battles and be the last gunslinger standing? Grab your weapon and don't miss the shot. Make each bullet count!
Forum Thread: Guns At Dawn (by Genera Games)
---
Hitman Sniper: The Shadows (Free)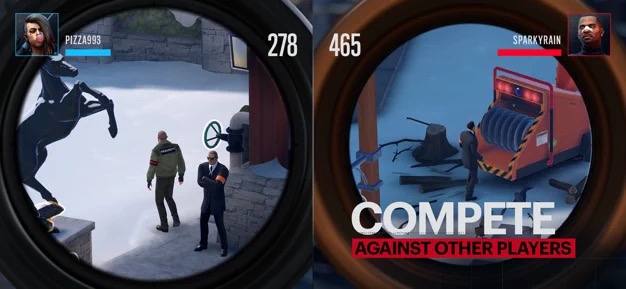 iTunes Description
Enter the hidden world of assassination and become The Shadows, a team of highly-skilled snipers. Embark on globetrotting assignments, eliminate targets with stealth and creativity, engage in fierce competition and build your reputation as the International Contract Agency (ICA) Elite Agents!
Forum Thread: Hitman Sniper: The Shadows (by SQUARE ENIX)
---
The Impossible Game 2 (Free)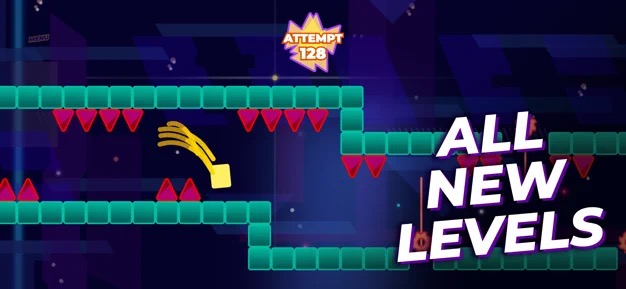 iTunes Description
Your 12-year wait is over: the original rhythm platform game is back! Test your skills with all-new levels, online battle royale and more.

Over 20 levels and online multiplayer completely free. NO ads or pay-to-win. Unlock cosmetic features and level editor items, plus bonus level "Cloud 9", with a paid Achievement Pass.
Forum Thread: The Impossible Game 2 (by Fluke Games)
---
Legal Dungeon ($6.99)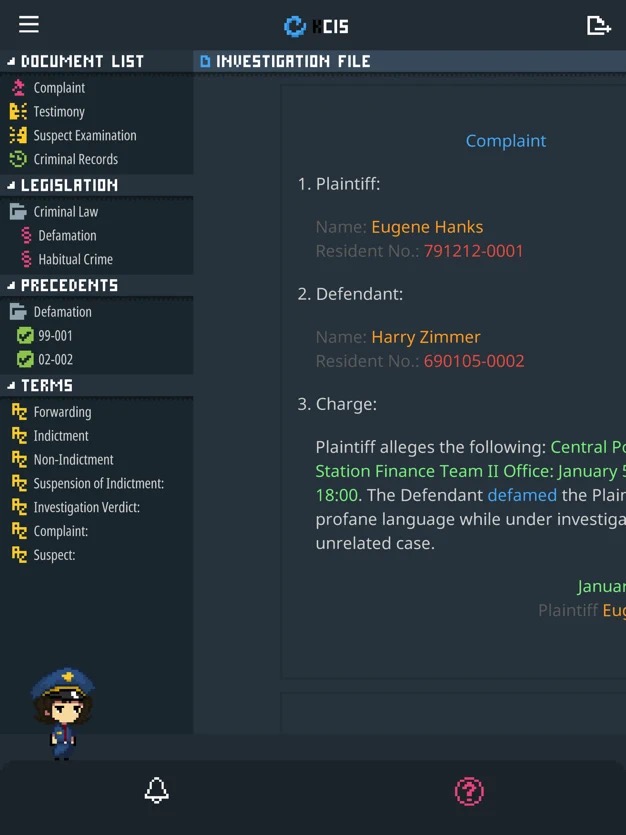 iTunes Description
Legal Dungeon is a game about organizing Police Investigation Documents.

The player must review and provide an Investigation Verdict on reports ranging from petty theft to murder, in eight different criminal cases. Legal Dungeon will teach players that apprehending and punishing criminals is the very essence of Public Safety. Players will quickly become experts in revealing true criminals.
Forum Thread: Legal Dungeon (by Zero Rock Entertainment)
---
Marbles Garden (Free)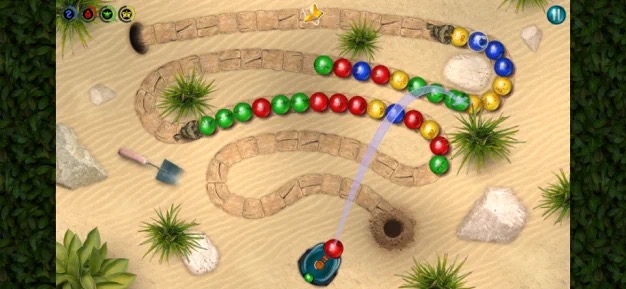 iTunes Description
Marbles Garden is match-3 marble shooter puzzle.
Your goal is to protect your beautiful garden against evil golems. Special projectiles and other bonuses, which you can upgrade during the game for collected stars, will also help you with that. Game features:
Forum Thread: Marbles Garden (by Tomas Rychnovsky)
---
Monster Forest (Free)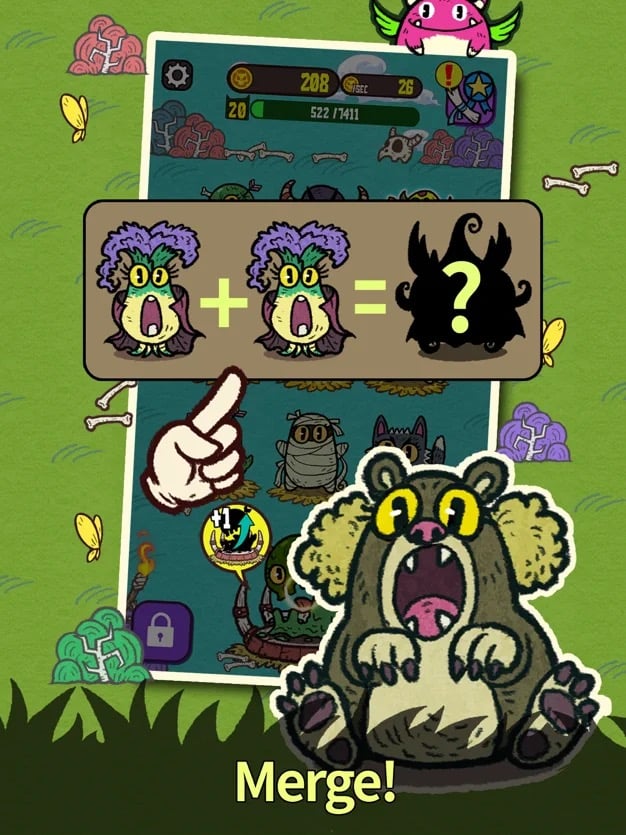 iTunes Description
We invite you to the forest of so cute monsters! Please create new monsters!

GAME FEATURES:
-Various cute monsters like dolls.
-Addictive gameplay.
-Beautiful hand-drawn graphics.
-Super easy to play , just use one finger.
Forum Thread: Monster Forest (by RedSand)
---
Ploppy Pairs (Free)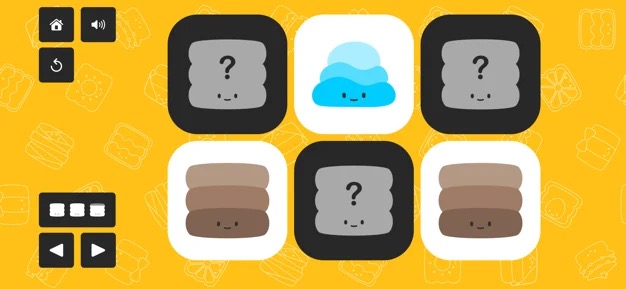 iTunes Description
Play Ploppy Pairs together via FaceTime!

A fun card matching game for everyone! What makes Ploppy Pairs special is the SharePlay functionality, which lets you play with friends and family together via FaceTime and makes you feel as if you are all in the same place.
Forum Thread: Ploppy Pairs (by Michael Temper)
---
Scaventurez ($2.99)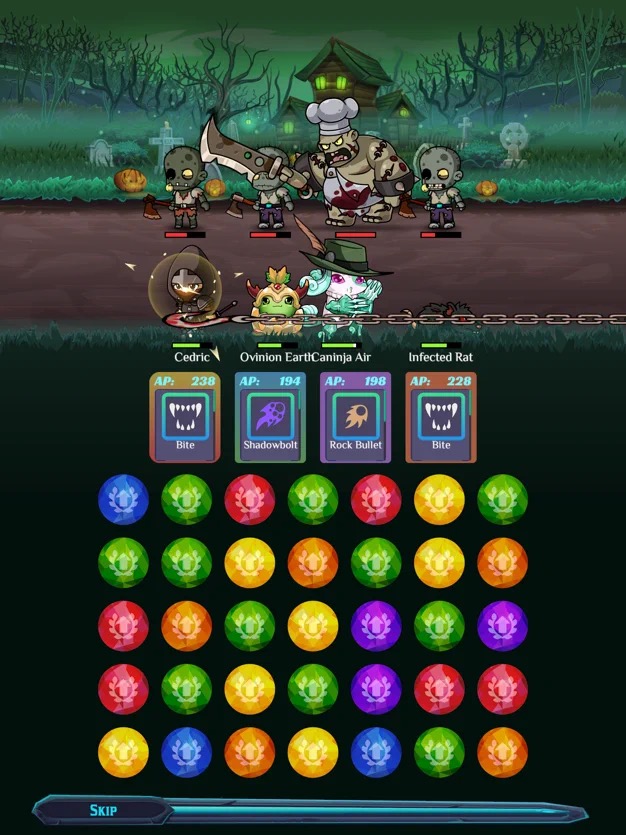 iTunes Description
Wade into the haunted mansion of madness and mayhem. Behind every door awaits a new surprise. Fight for your life and befriend bizarre creatures, to uncover the long lost mysteries in this supernatural dungeon-crawler RPG!
Forum Thread: Scaventurez – Monster Taming RPG (by Quan Giang)
---
Snipe the Titans: Giant Wanted (Free)
iTunes Description
The earth is invaded by giant alien monsters. But we upgrade our snipers to see the ones who drive those giants. Defend earth as a giant sniper and shoot the driver so the giant will be destroyed.

Fighting with massive enemies like goblins, magical beasts, gundam robots, and all kinds of titans that fear us to death. We will hunt them down in that epic battle with those rumble beasts.
Forum Thread: Snipe the Titans: Giant Wanted (by Genix Lab)
---
Sparrows (Free)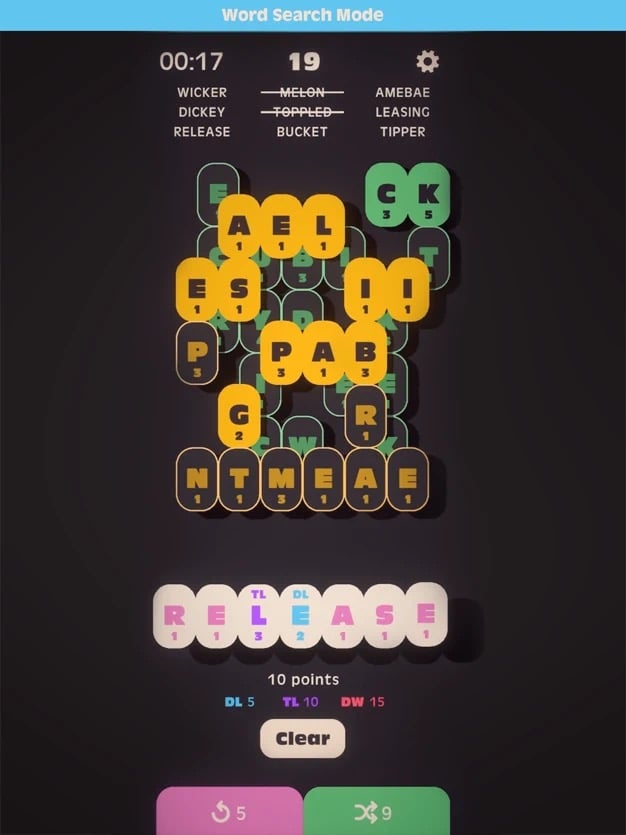 iTunes Description
Mahjong Solitaire meets Scrabble!
Use the available tiles to spell words and uncover more letters. Combine special tiles for Double Letter, Triple Letter, and Double Word bonuses to rack up the points.
Forum Thread: Sparrows (by Jeffrey Taniguchi)
---
Timewreck Tales (Free)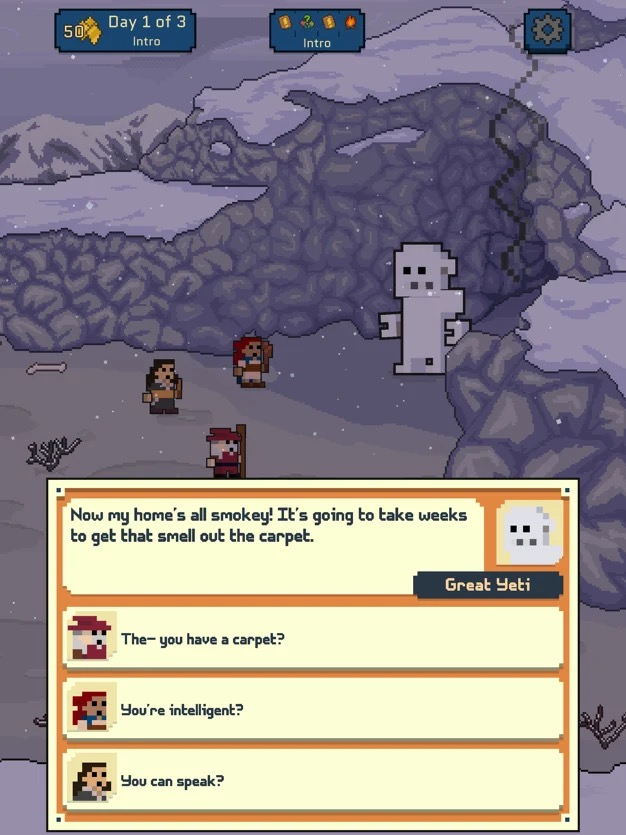 iTunes Description
What happens when you combine a short, fun, narrative RPG with hours of replayability? What about when you throw flaming oil onto a yeti's cave ruining her carpet? Find out the answer to those and many more of life's questions in Timewreck Tales.

Fix the Timewreck in this story rich rogue-like RPG. Build up your team and collect time crystals as you battle, outwit, and discover different dimensions as Independent Time Specialists for Epoch Inc. Epoch Insurance does not cover brain warping, injuries from alternate versions of you, or spontaneous combustion in the line of duty.
Forum Thread: Timewreck Tales (by Second Pass Studios)
---
VEREDA – Escape Room Adventure ($4.99)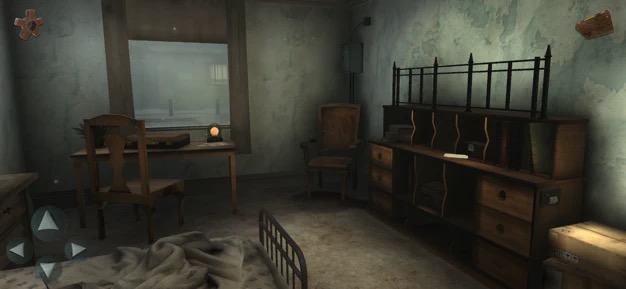 iTunes Description
As a secret undercover agent used to adventure and mystery you are tasked with your latest mission to infiltrate a town guarding a top secret dossier. What the dossier contains is not known, your sole focus is just to find and recover it. What you are not prepared for is the lengths the dossier has been protected. It's down to you to use all your experience to solve the puzzles and contraptions that block your way.
Forum Thread: VEREDA – Escape Room Adventure (by M9 Games)
---
Woozzle Reborn (Free)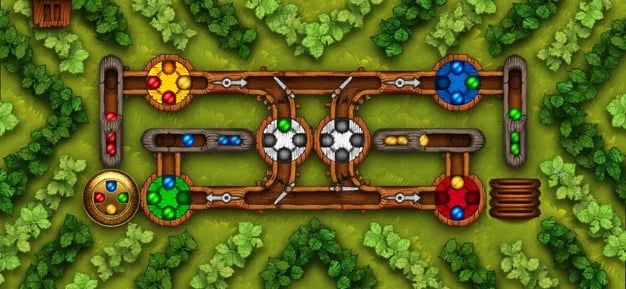 iTunes Description
Woozzle is a puzzle game about finding the right path for crazy marbles. You have to be smart to understand the labyrinth of cross-roads and quickly set the right path for each color marble to it's correct dock. This game brings a steady dose of fresh techniques and puzzles coming at you at all times. Tens of different obstacles and features allowed us to create amazing levels with many different mechanics and twists. Try Woozzle for free and buy full game later, no ads, no disruptions. Just pay once and play forever. We have plenty of new ideas and pile of new levels in the queue.
Forum Thread: Woozzle Reborn (by Lukas Korba)
---