Hello, friends. Remember Fiz: The Brewery Management Game ($2.99)? If you don't, I understand. It was first released, impossibly enough, more than eight years ago. I reviewed it here at TouchArcade in my first year at the site. It's a surprisingly deep and savvy simulation of running a brewery, with a bit of levity packed in between the hops and barley. If you haven't played it, you should go give it a try. It's only a few bucks and it will give you plenty of enjoyment. The developer of that game, Bit By Bit Studios, has been planning and preparing its next game since then, and it's looking like another real doozy.
The name of the game is Thirsty Heroes, and it naturally involves alcohol once again. Why not lead with your strength? You play as a royal quartermaster, and it's up to you to build relationships with tavern patrons to coax them into assisting you with some good old-fashioned dungeon crawling. Serve their favorite drinks, negotiate their price, and try to make a little profit along the way. Not just out of selfish greed, mind you. You'll use those gains to upgrade your facilities and improve the heroes in your employ. That's important, because you'll also need to dive into dungeons that are filled to the brim with deadly monsters, tricky traps, and random acts of senseless violence.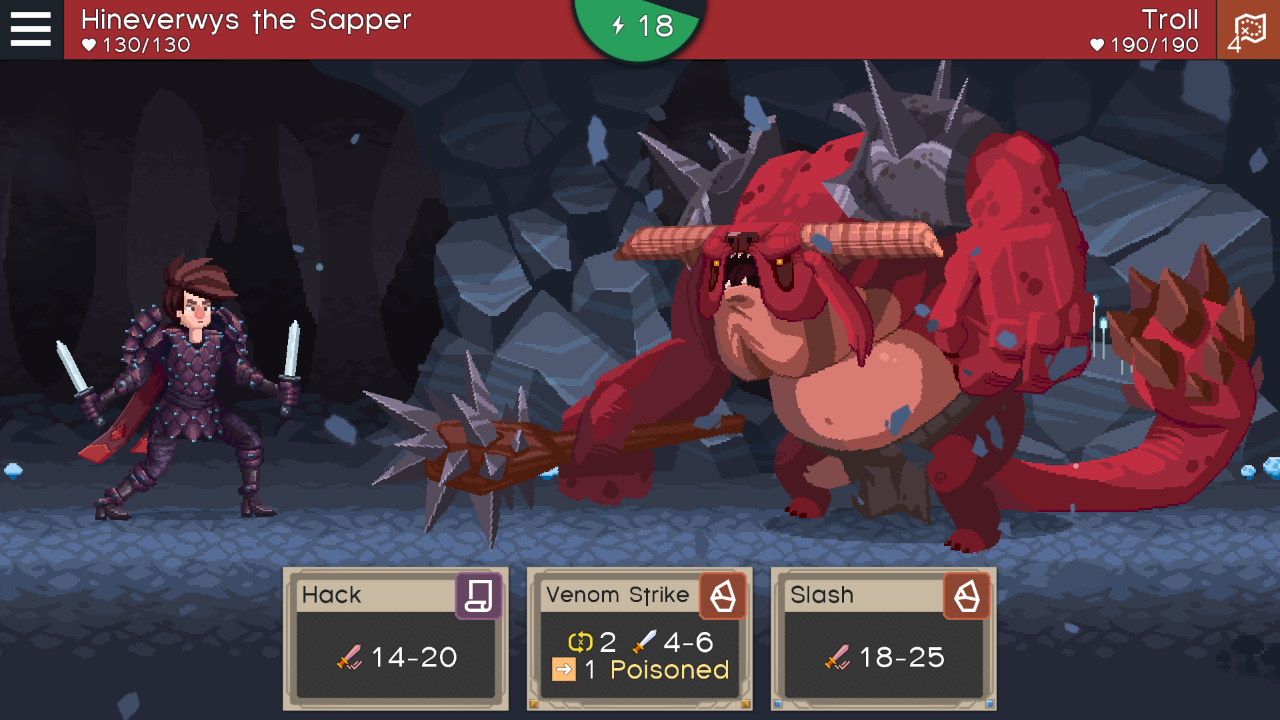 No wonder these heroes want to take the edge off with a nice drink. It's not all bad, though. The dungeons also have lots of random loot in them, which will allow you to beef up your heroes even further. As you get stronger, you'll be able to take on more difficult dungeons and enemies, progressing the story. The actual dungeon crawling takes the form of a deckbuilder, so if you're familiar with things like Slay the Spire or Darkest Dungeon you should be comfortable with Thirsty Heroes. The aim seems to be to deliver a deep sim with some easy-to-grok RPG elements, and that sure sounds good to me. I mean, you can serve up special drinks that buff the heroes. Victory over the forces of darkness through the power of booze!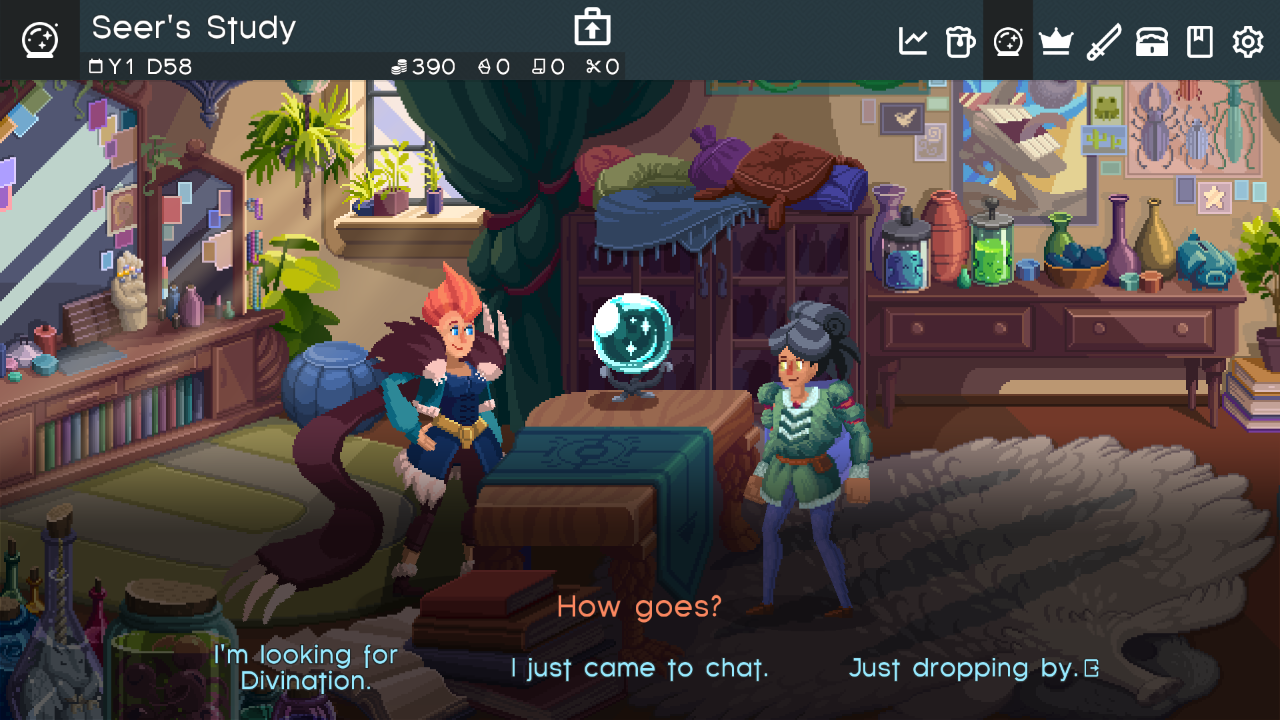 As they did with Fiz: The Brewery Management Game, Bit By Bit Studios has turned to Kickstarter to help fund the game's final development. We don't usually cover Kickstarter campaigns here at TouchArcade because you never really know if anything will come of these or not. But since they've already blasted past their funding goal and have a good track record, I've decided to make an exception. They've made good on one of these before, and I have every faith they will do it here again. According to the campaign, the targeted release date is a vague 2023, so it is still a ways off. At the time of this writing, the game is set for release on iOS, Android, and PC.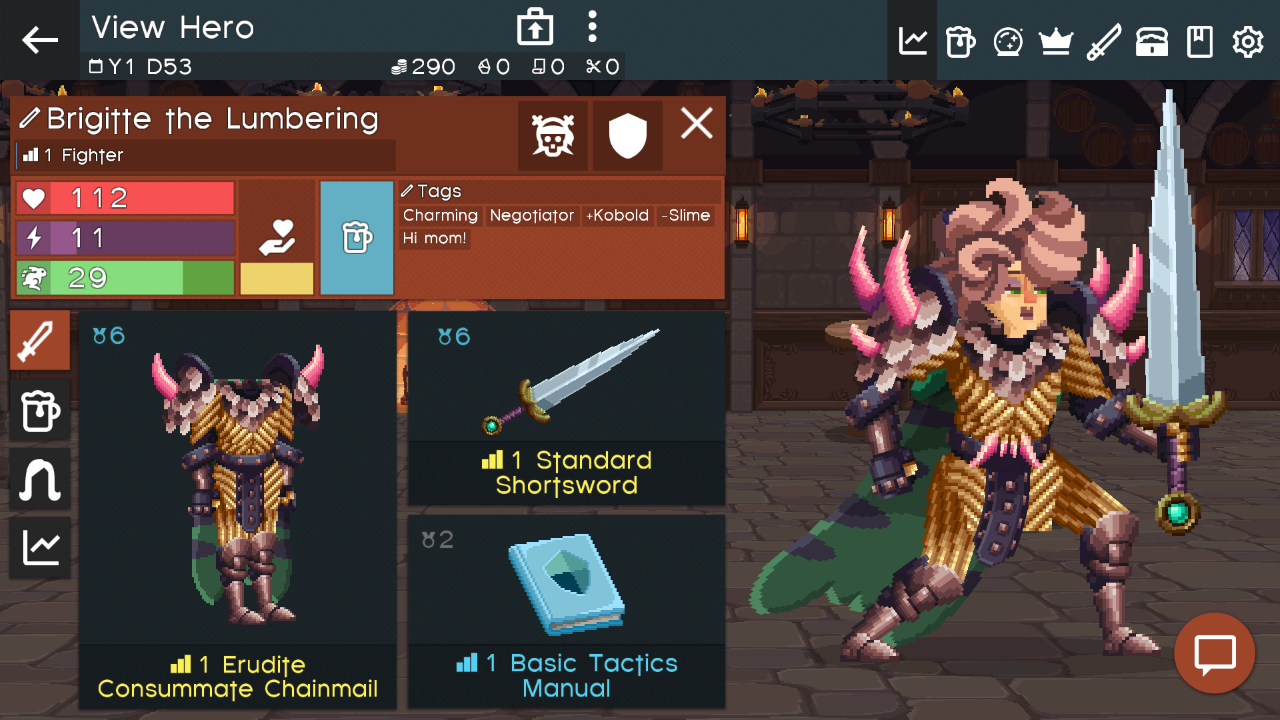 But wait, there's more. While Thirsty Heroes has soared past its initial funding goal and a few stretch goals, there's one more big one on the horizon. If the campaign is able to reach $40,000 within its remaining few days (it's just over $27,000 as I write this), a Nintendo Switch port will be added to the ranks. It'll be a bit of a hustle to get there, but regardless of what happens from here on out, mobile gamers should be getting to quaff this one down sometime next year. I'll drink to that.