Hello gentle readers, and welcome to the SwitchArcade Round-Up for January 17th, 2022. In today's article, we've got a few reviews for you to check out. Our pal Mikhail has a very extensive take on Life is Strange: True Colors, while yours truly has a full review of ESCHATOS and a Mini-View of Unlock the Cat. On top of that, we have several new releases to look at, plus a variety of new sales and expiring discounts to take a gander at. Let's get into it!
Reviews & Mini-Views
Life is Strange: True Colors ($59.99)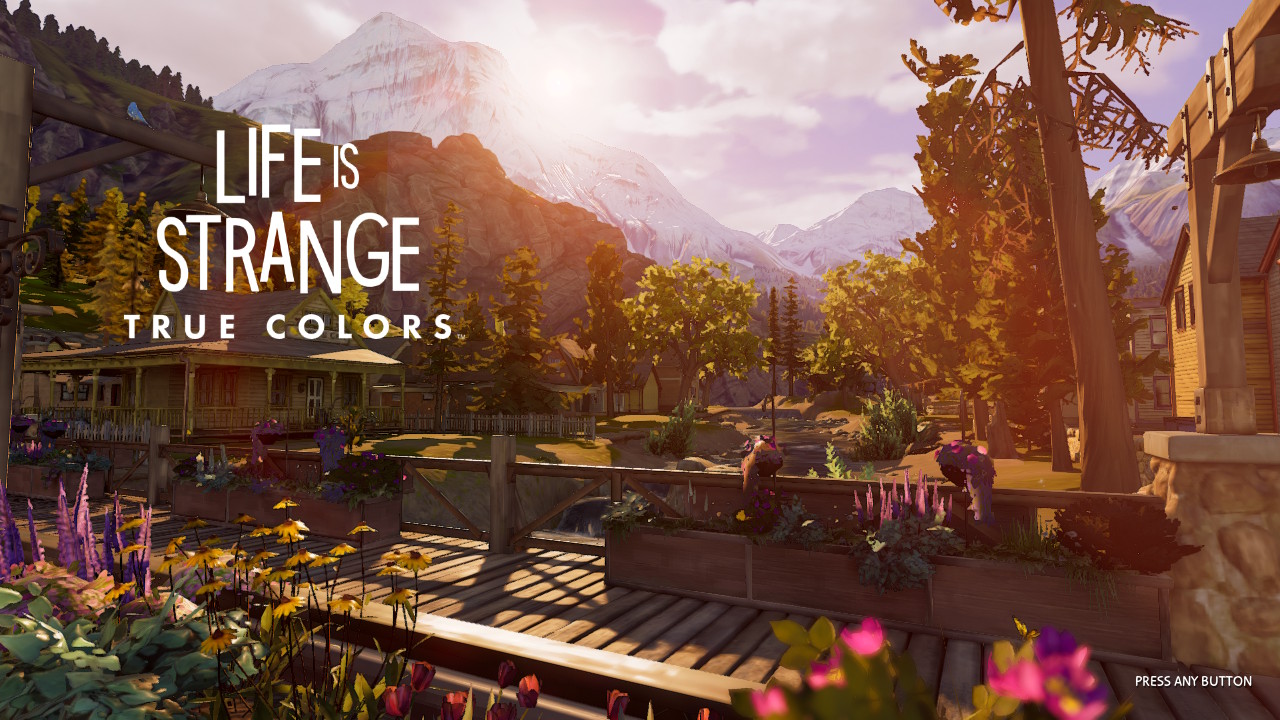 Square Enix and DontNod's Life is Strange series was a breath of fresh air when it debuted on consoles and PC years ago. At the time, I was very bored of TellTale's adventure game formula and burned out by some mediocre releases like Game of Thrones. Life is Strange blended in what I enjoyed from good TellTale Games releases with time travel and had a flavor from the TV show The OC with its music and some of the atmosphere. Since then, Square Enix has released new games and ported Life is Strange to more platforms.
Originally revealed in a Nintendo Direct, Life is Strange: True Colors released last month as the series' debut on a Nintendo platform with a set of remasters arriving soon. Life is Strange: True Colors is an adventure game where you play as Alex Chen. It is a great entry point into the series with no prior experience needed.
Having enjoyed all Life is Strange games so far including Life is Strange 2, I was excited for a full new game written and developed by Deck Nine. Life is Strange: True Colors is more ambitious than prior games production wise, but it is a bit more conservative with its progression and varied paths. Without getting into spoilers, Alex's powers will feel hit differently as the story progresses. The characters here are mostly all well-written with even the more obvious twists playing out well. I did find one specific plot point towards the end a little strange. It was the only aspect that felt shoehorned in an otherwise very good narrative.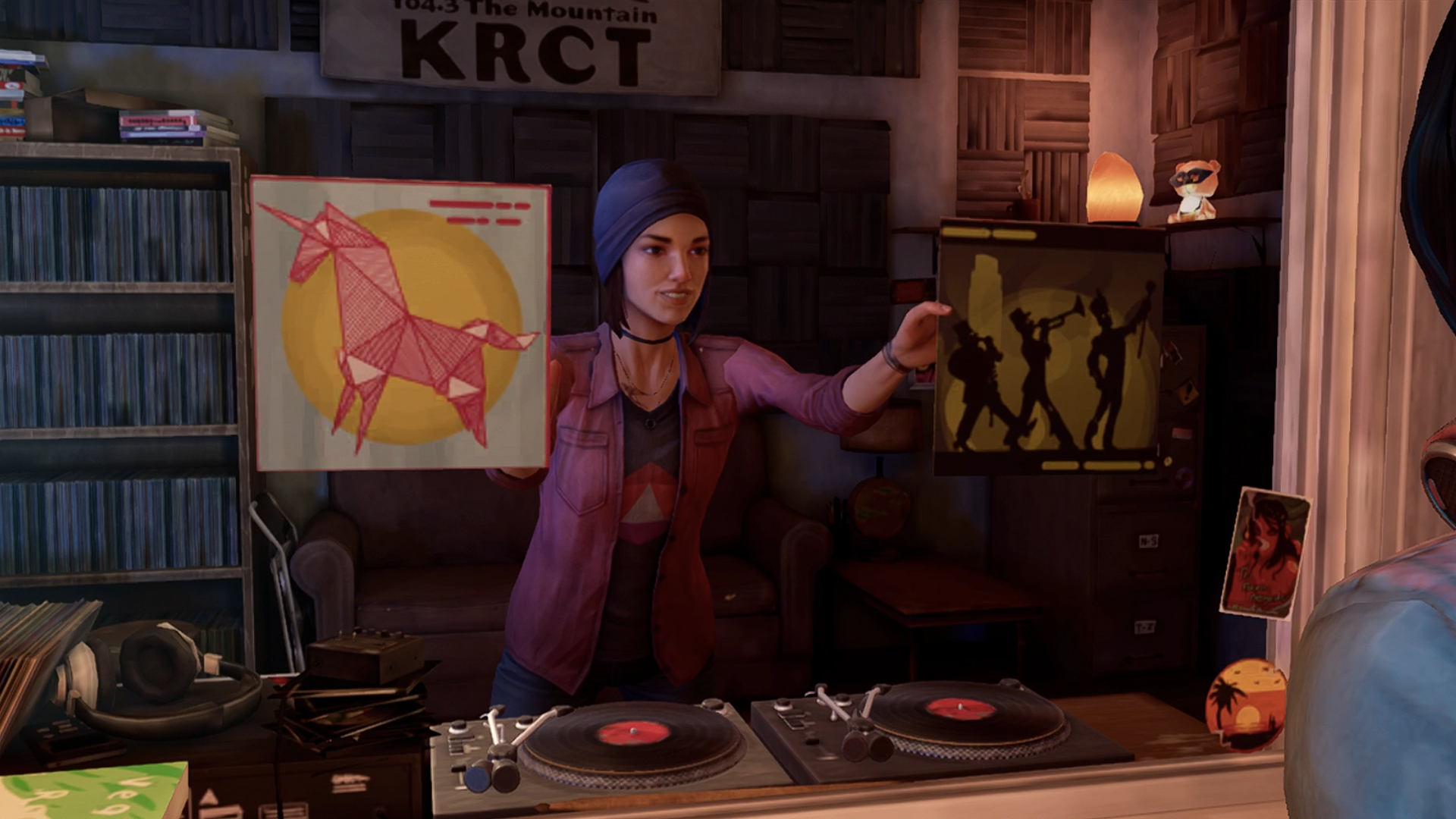 The big improvement over prior games is in the character expressions and models. Life is Strange has never looked as good as it does in True Colors. I'll get to the technical aspects of the Switch version in a bit, but I'm very pleased with the direction here. It was also great to have the full story available together without having to wait for episodes to release. This might have limited discussion and speculation around things, but I always enjoy being able to experience something on my own terms rather than constantly waiting for new episodes like with some anime or TV shows.
Music has always played a very important part in Life is Strange for me. True Colors has a nice blend of new music and licensed tracks. The use of licensed music is always a point of contention for me in media, but Life is Strange manages to always get things right here. Life is Strange: True Colors has one of the stronger soundtracks of 2021. Even if you skip this release, the soundtrack including the original music is worth checking out. Voice acting is also very well done across the board.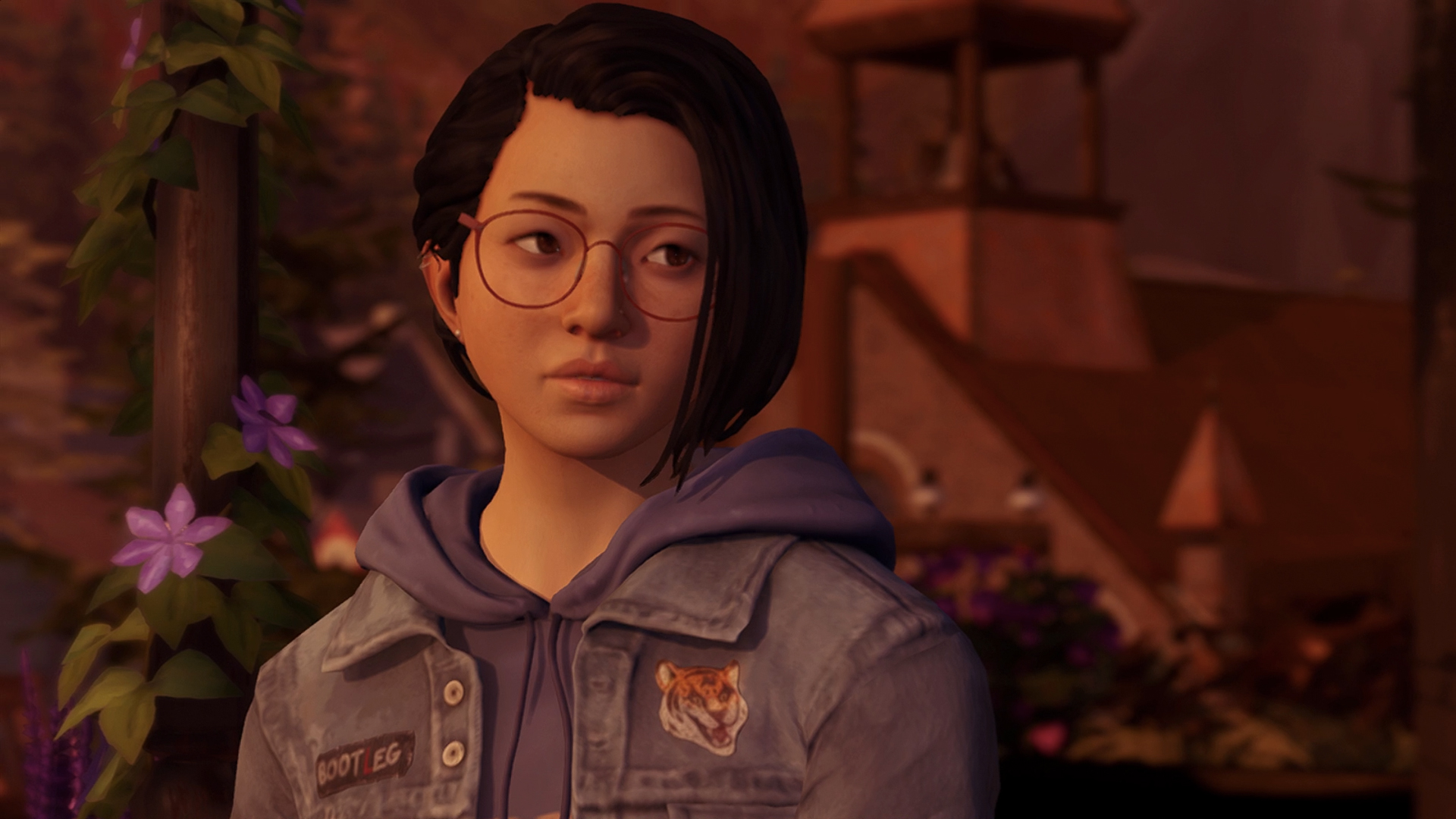 Before playing the Switch version of Life is Strange: True Colors, I was concerned about the port given that the PS5 and Xbox Series X versions only ran at 30fps initially. Thankfully, the developers went above and beyond with this conversion. There have been smart cutbacks to various things to allow for as stable performance as possible with the 30fps target. The character models and expressions are all intact with the atmosphere preserved. If you own the game on another system, the visual downgrade will be obvious when compared side by side to the Switch port, but this is a very good port. If anything, Life is Strange: True Colors on Switch has me excited for a potential mobile version on modern iOS devices.
When it comes to Nintendo Switch-specific features, Deck Nine and Square Enix added touchscreen support for some interactions and interface elements. You can't play the full game with touch controls, but this is much more than I expected. I usually see if any port has touch support right from launching the game. After finding Life is Strange: True Colors does support it, I've only used touch controls for the interface on both Switch and Switch Lite.
One thing to note is that the download size is pretty big. With the patches, Life is Strange: True Colors on Nintendo Switch is a little over 20GB. If you're planning on going physical when the retail version is out next month, it has a download required banner which means you're going to need a pretty big update to play it even if you go physical.
My major complaint with this Switch port is in how some textures seem to load in a bit too late. Thanks to this, some cut-scenes have less impact when a shot panning a new area shows very blurry portions that clear up a few seconds later. I hope this can be addressed in a future patch or improved in some way. The lack of some foliage and other environmental details compared to other platforms isn't as big of an issue as this texture one.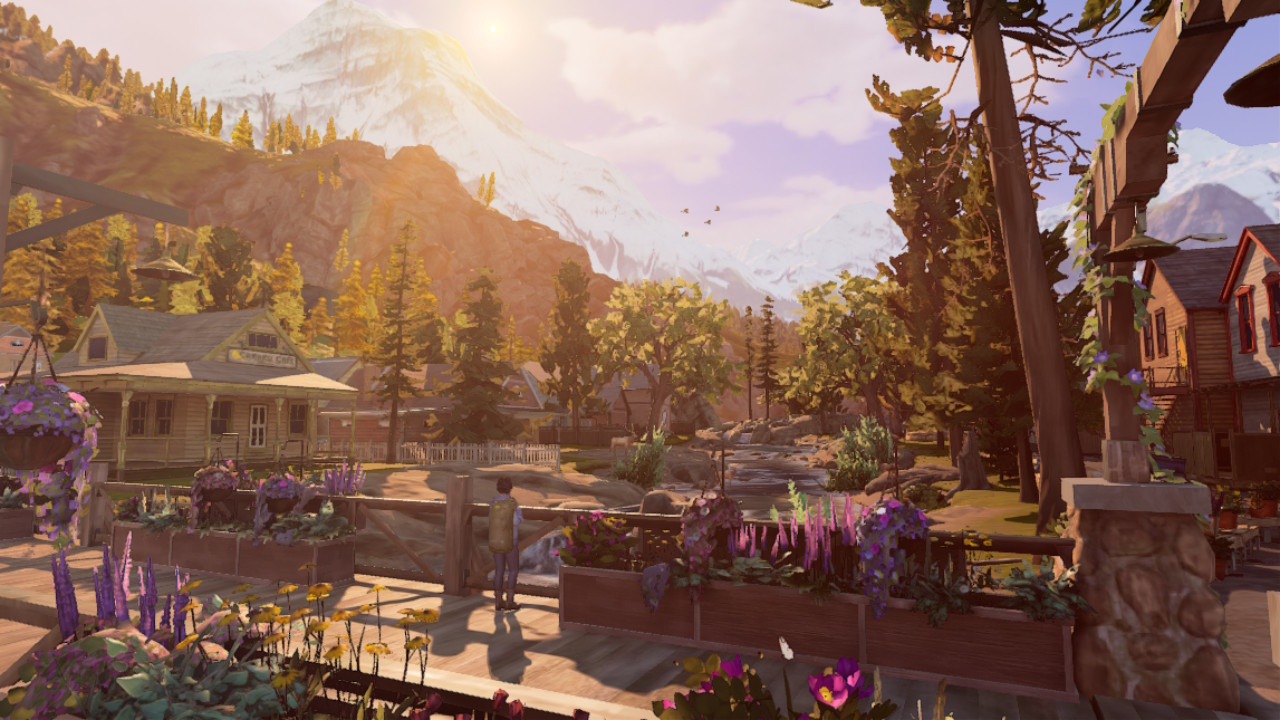 While other platforms got Life is Strange: True Colors a few months before, the Nintendo Switch version didn't have any Ultimate Edition option offering Life is Strange: True Colors, the deluxe content, and the Life is Strange Remastered bundle at a discounted bundle price. The big question for newcomers is whether to get just True Colors or buy the potential bundle with the remasters of the first two games included. I adore both Life is Strange and Life is Strange: Before the Storm, but haven't played the remaster yet. Hopefully Square Enix will allow Nintendo Switch owners to upgrade to the ultimate edition getting the remaster at a discounted rate since the bundle sold on other platforms is still not available on the eShop.
Life is Strange: True Colors is one of the better newer game ports in recent years on Nintendo Switch. In a lot of cases, there are big caveats to buying a newer third party game on Nintendo Switch. For Life is Strange: True Colors, there have been downgrades, but they are smartly done to preserve most of the experience and deliver an excellent portable experience. Life is Strange: True Colors has already seen further improvements following launch with a recent update. As the franchise's debut on the Switch platform, Life is Strange: True Colors is just about everything I wanted from a port. -Mikhail Madnani
SwitchArcade Score: 4/5
ESCHATOS ($26.99)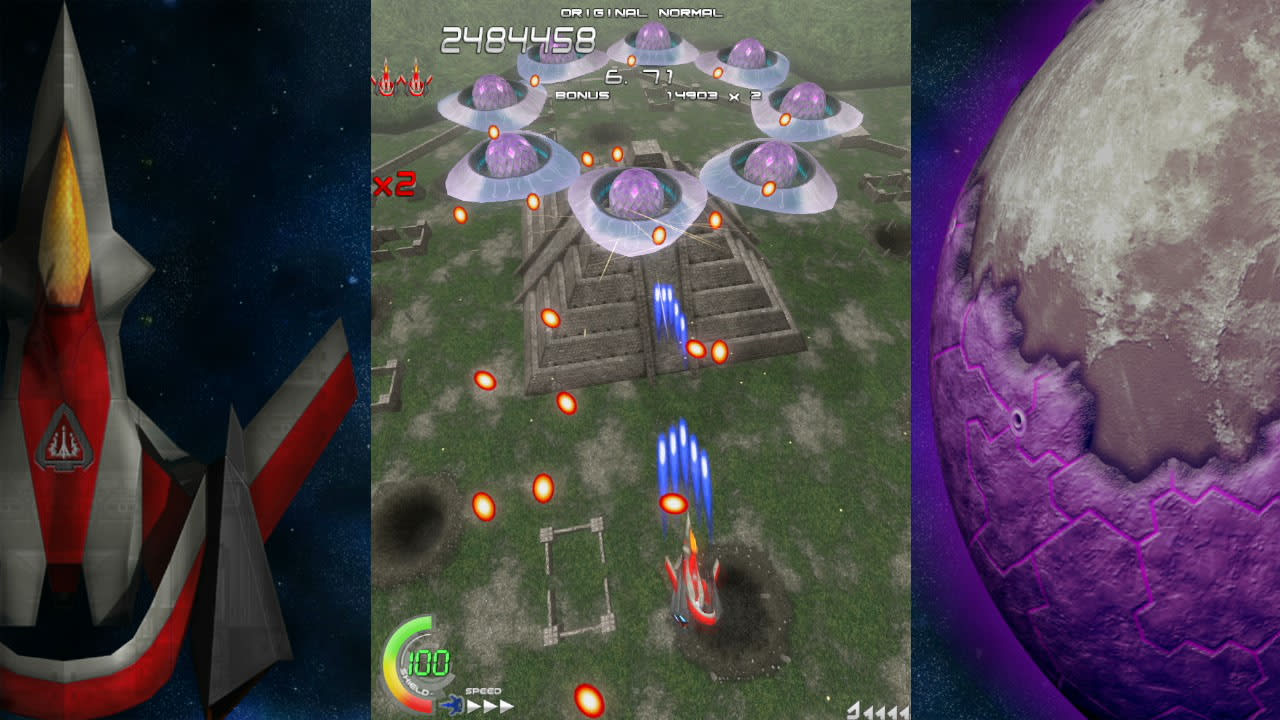 Shoot-em-ups have a solid, successful niche in the modern gaming scene. That shouldn't seem as odd as it does. But there was a rather large period of time where one of the earliest codified genres of the medium was on life support. Salvation can come in unlikely forms, however. While the Xbox 360 had completely faceplanted in the Japanese market, shoot-em-up developers, publishers, and fans in the region had for whatever reason taken to the console. You had to be pretty dedicated to be an Xbox 360 owner in Japan. The same kind of dedicated it took to buy full-priced retail shoot-em-ups in favor of the latest AAA treats, it turned out.
Developer Qute was no stranger to working on underdog platforms. Its first release, a thrilling vertical shoot-em-up called Judgement Silversword, had launched on Bandai's WonderSwan Color handheld. A retail version of the game was published in early 2004, scant months after the manufacturer had announced the platform would be discontinued. Judgement Silversword was an impressive effort for the system, with excellent graphics, consistent performance, and a rather original design. Fondness for the title only grew in retrospect, but its scarcity made it a Holy Grail few could afford.
When Qute's follow-up to Judgement Silversword, ESCHATOS, arrived in 2011 it was like deja vu. While the Xbox 360 wasn't officially dead in Japan at that point, it may as well have been. Retail presence for the console was tiny. Qute wasn't able to swing an international release for the game on the platform, so it was limited to the Japanese audience and a few brave import gamers. The game was packed in with both Judgement Silversword and its variant Cardinal Sins as bonuses, perhaps serving as a reminder why shooter fans should pay attention to it. It must have gotten enough attention, as it was later released globally on Windows and has now made its way to both PlayStation 4 and Nintendo Switch.
ESCHATOS is a rather interesting game. In terms of mechanics, it hews fairly closely to Judgement Silversword. You have two normal shots, with one firing a narrow shot at long range and the other a spread of bullets at a shorter range. You can also pull up a shield that will nullify enemy shots, though each blocked shot will eat away at its durability. Depending on the mode you're playing, you'll either start with a weak shot that can be upgraded or powered-up weapons that can't be improved. The scoring system works a little differently in each mode, but it's rather easy to pick up on compared to many of the game's contemporaries.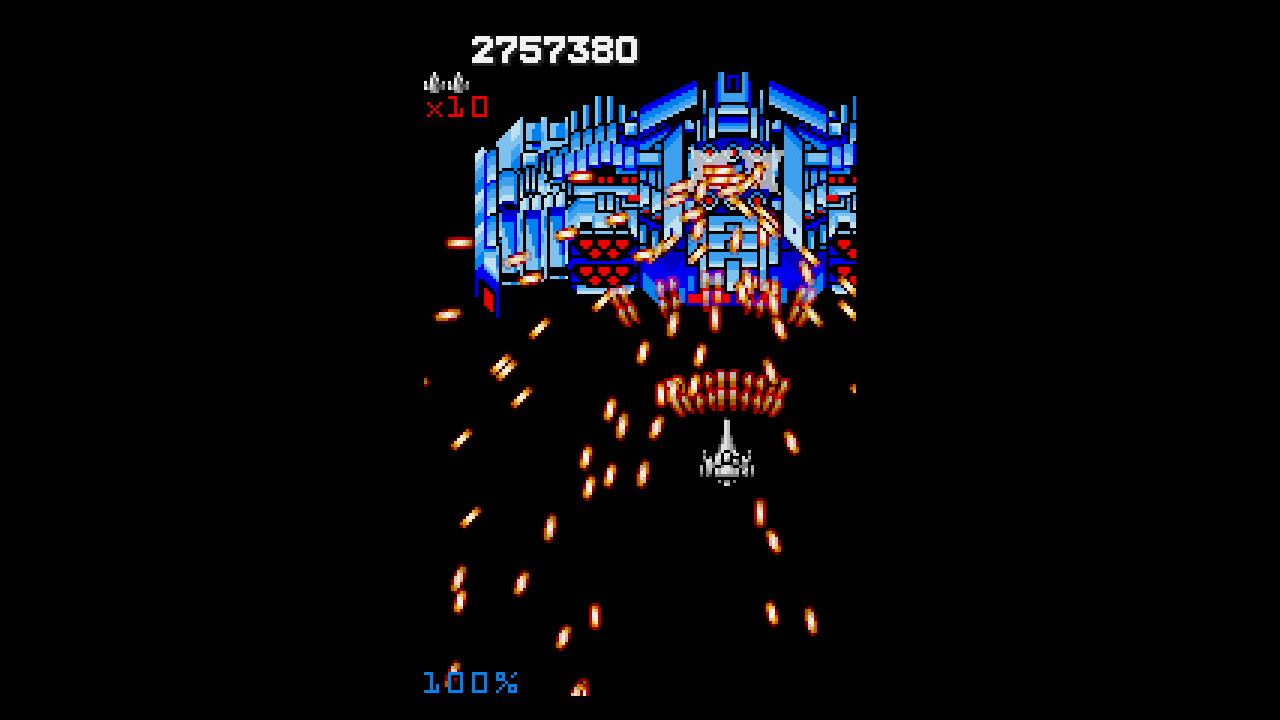 It's in the presentation where ESCHATOS takes on a unique tone. It is ostensibly a vertical shoot-em-up, but the camera has a lot of fun swinging its perspective around the 3D visuals. It can make for some odd angles at times, but it's usually clear enough where your shots are going to go and where dangers are coming from. It's a cool way to spice up the action, a little graphical flourish that can make some sections feel more exciting. The game is good enough that it doesn't really need such tricks, but it's a fun element anyway.
This version of the game includes three different modes including a score attack. You also get Judgement Silversword and Cardinal Sins, both enjoyable shooters in their own right. All of these games include support for saving and uploading replays, along with online leaderboard support. Yes, you can play WonderSwan Color games on your Switch and battle for high scores over the internet. The current year does have some things going for it. There's also support for tate mode, plus a variety of other options and unlockables.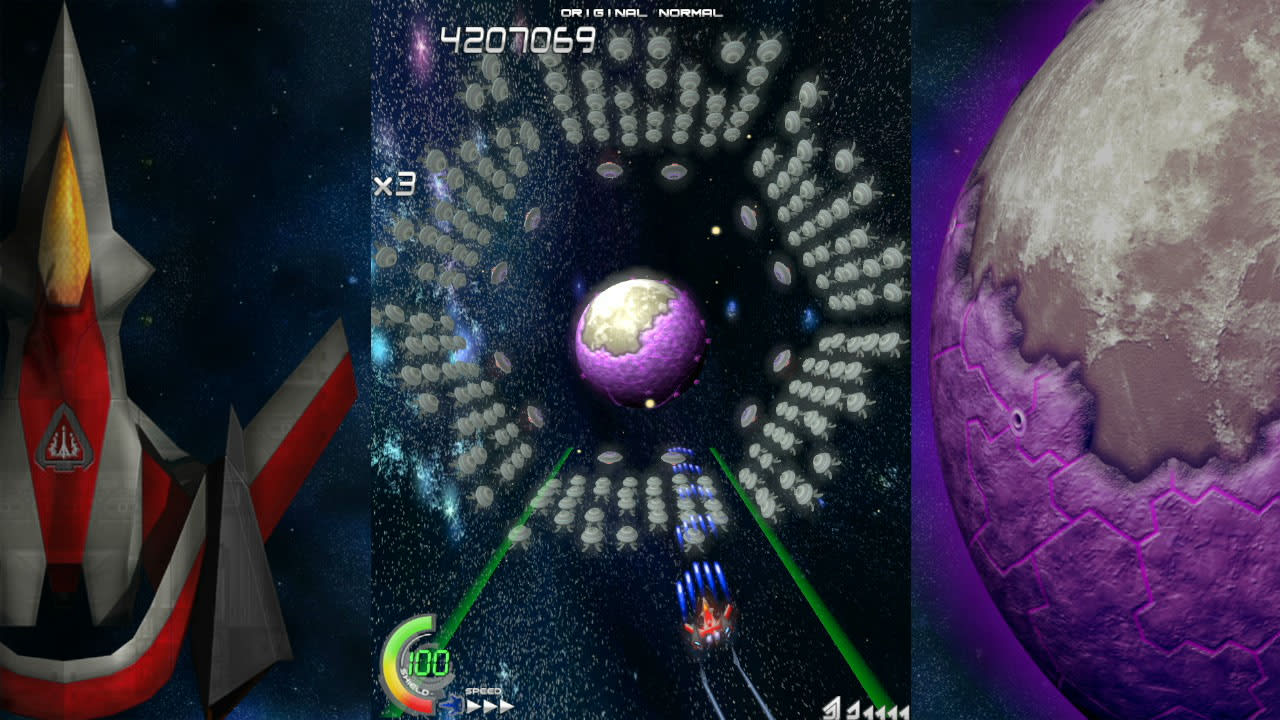 ESCHATOS is a fantastic shoot-em-up experience all on its own but when you throw in Judgement Silversword, Cardinal Sins, and the various extra modes and features included in this package, you end up with an incredibly easy game to recommend. Should you choose to fully indulge in all it has to offer, ESCHATOS will keep you busy for hours on end. Not that there was much doubt, but this Switch version of the game runs like a dream. Another superb addition to the system's shoot-em-up library, and one that even genre newcomers may find digestible.
SwitchArcade Score: 4.5/5
Unlock the Cat ($3.99)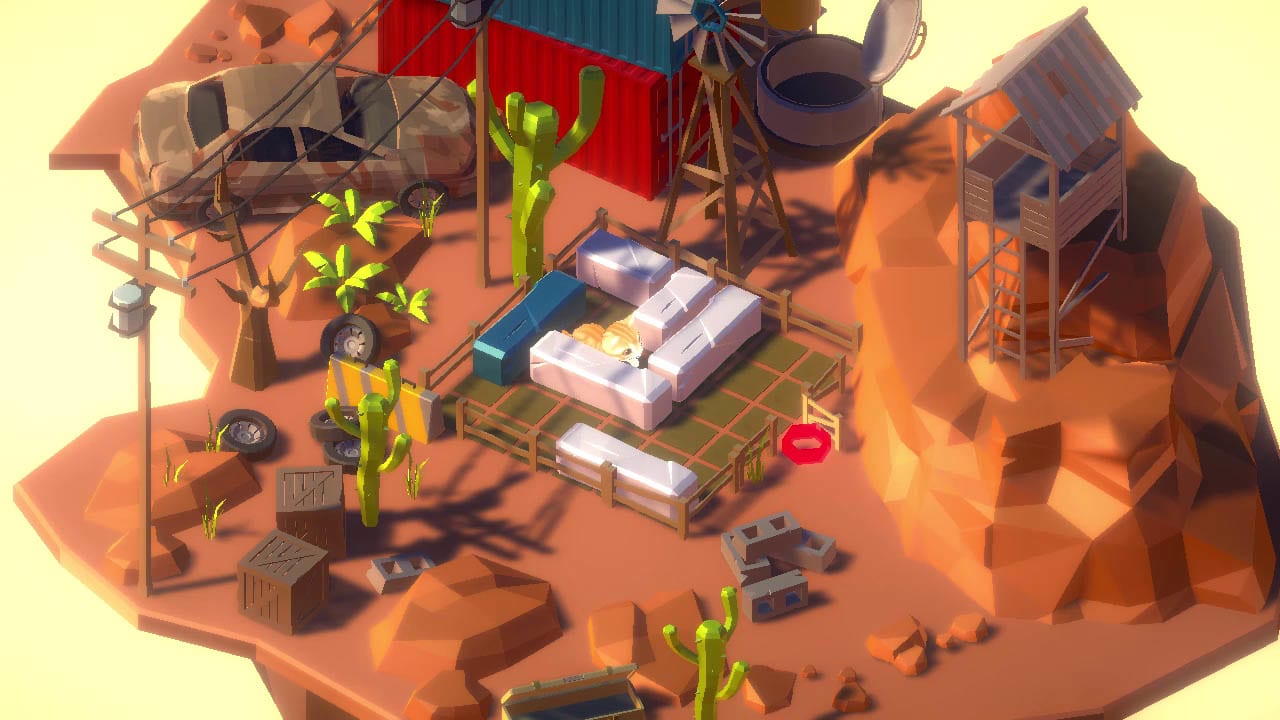 Puzzles don't come much simpler or more traditional than the ones found in Unlock the Cat. Slide the stones to open a route to move the cat through the opening in the fence. It's a Klotski puzzle in a cute skin. You get forty stages to play through, spread across four seasonal themes. The button controls work the way you would expect, and there is an appeal to this type of puzzle that is undeniable. The cat does add a little personality to the game, something that is sorely needed as most people have played a million of these things by now. That's about the only new thing about it, though.
SwitchArcade Score: 3/5
New Releases
Shadow Man Remastered ($19.99)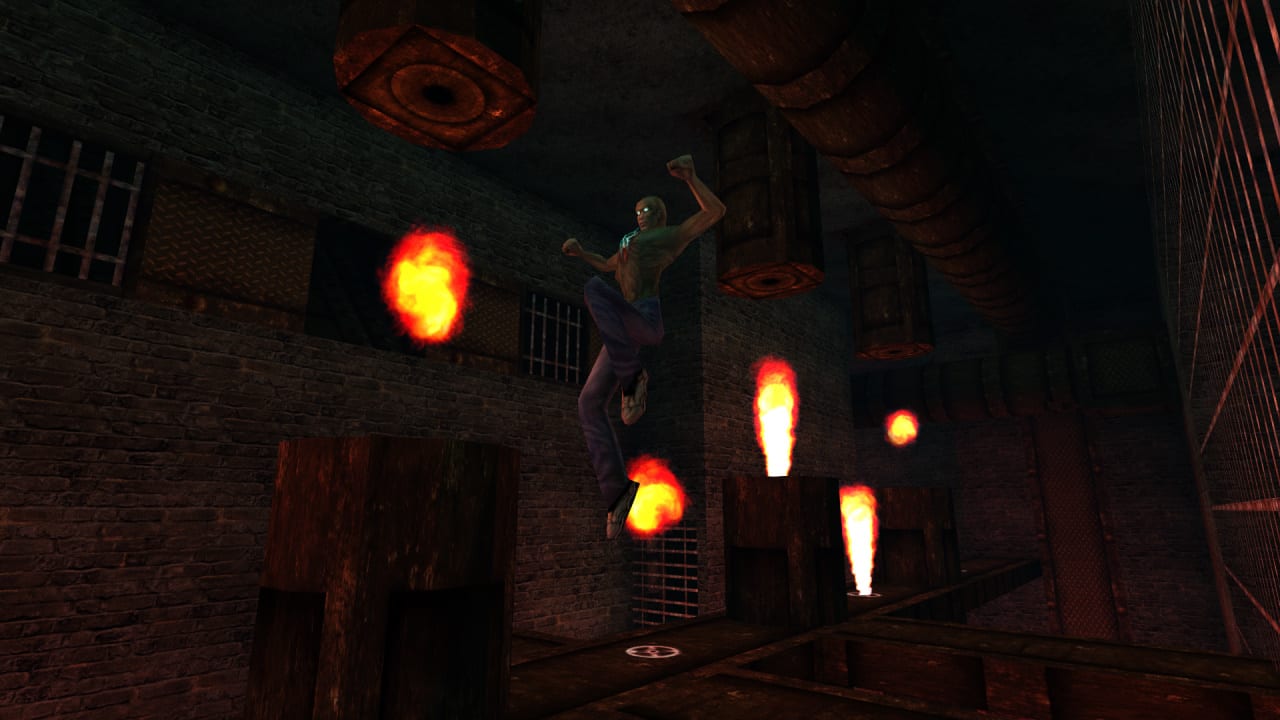 SwitchArcade Highlight!
Here's a game I used to have a soft spot for back in the old Dreamcast days. It wasn't perfect by any means, but it had a real atmosphere to it that few other games could offer. Nightdive Studios has brought it back in a similar fashion to its Turok remasters. That means better graphics, new and restored audio, some new levels, changes to existing levels to improve the overall flow, and a bevy of gameplay improvements. There are also some new weapons to play with, and some new enemies to use them on. It still feels like something from twenty years ago in a lot of ways, but if that's the flavor you're after, you'll be happy with this effort.
Top Bike: Racing & Moto Drag ($4.99)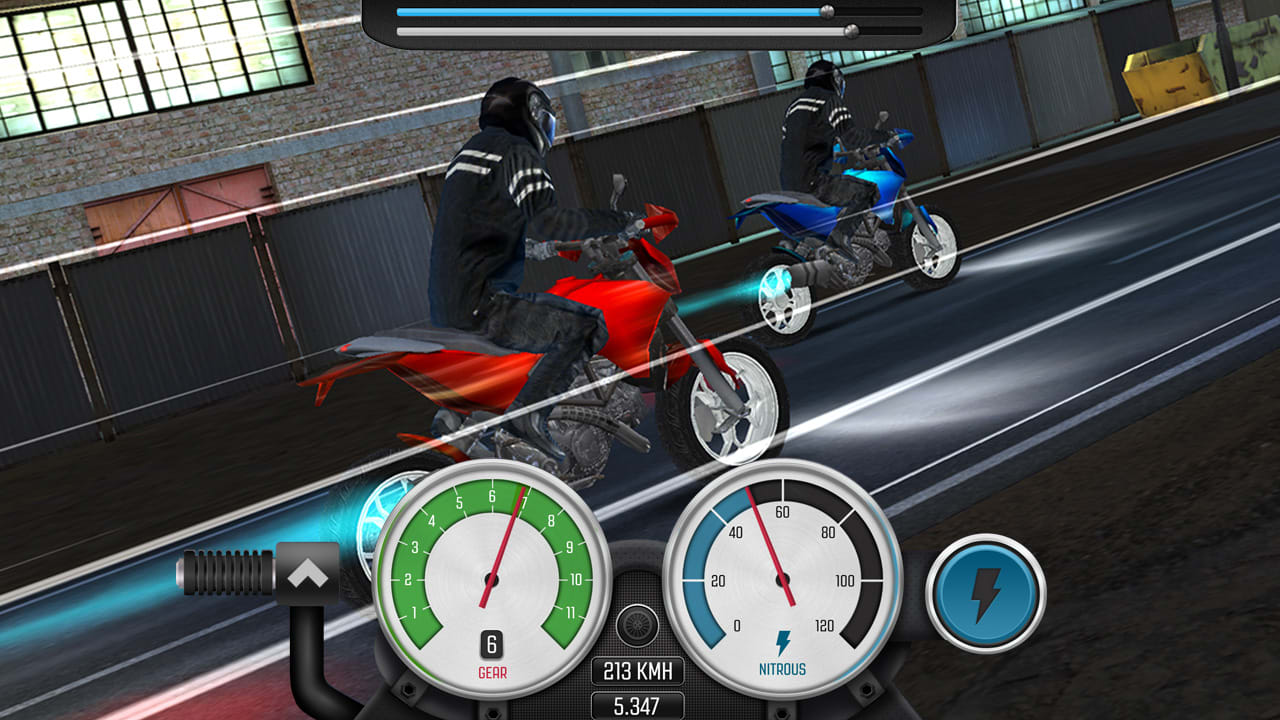 Hey, it's another game that plays like CSR Racing. Technically racing, but really just hitting the button at the right moment until you win. There are lots of bikes and a whole story about underground gang battles and the like. Personally, I'd pocket my fiver and just play CSR Racing, but you have to make your own call.
Racing Classics PRO: Drag Race & Real Speed ($4.99)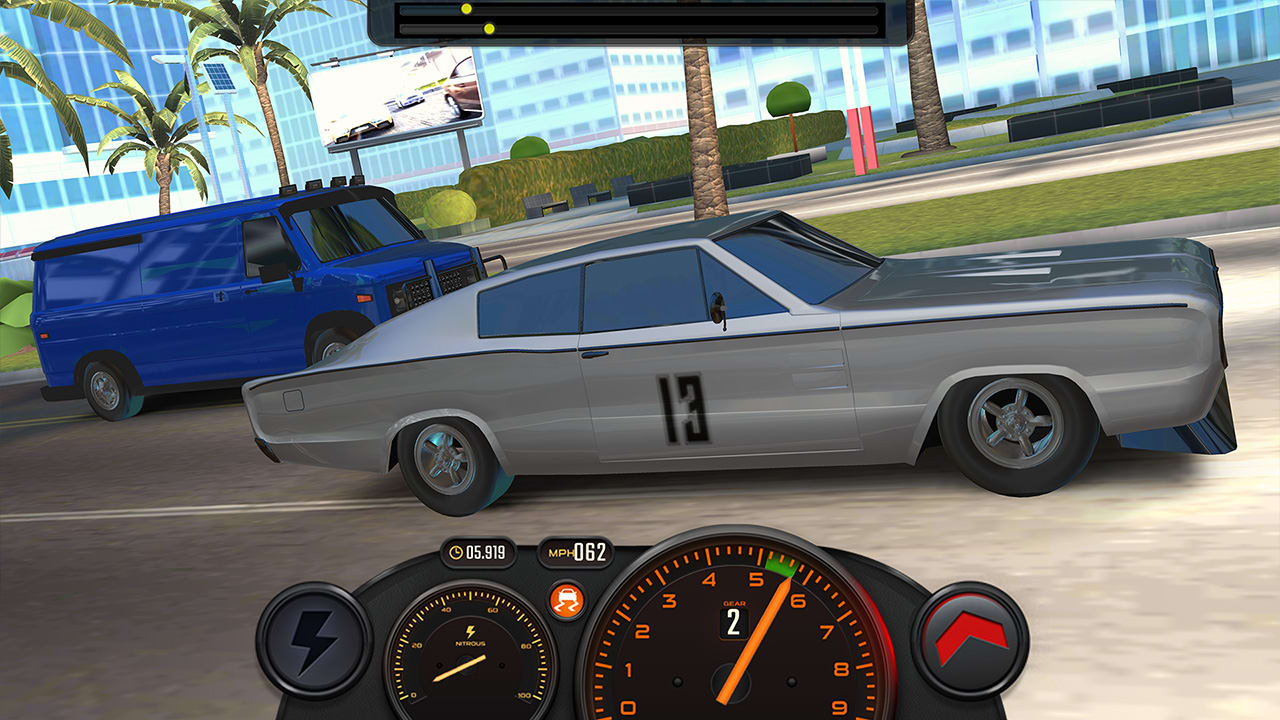 And here is, more or less, the same game. From the same publisher. Just swap some bikes for some cars. Press the button at the right time to win the races. Follow the story. Collect the cars. Play through forty-five stages. My advice is the same for this as it was for the last one: keep your fiver and play CSR Racing on your mobile device instead. Follow it if you like, or do what you will if you don't.
Kubi Adventures ($2.99)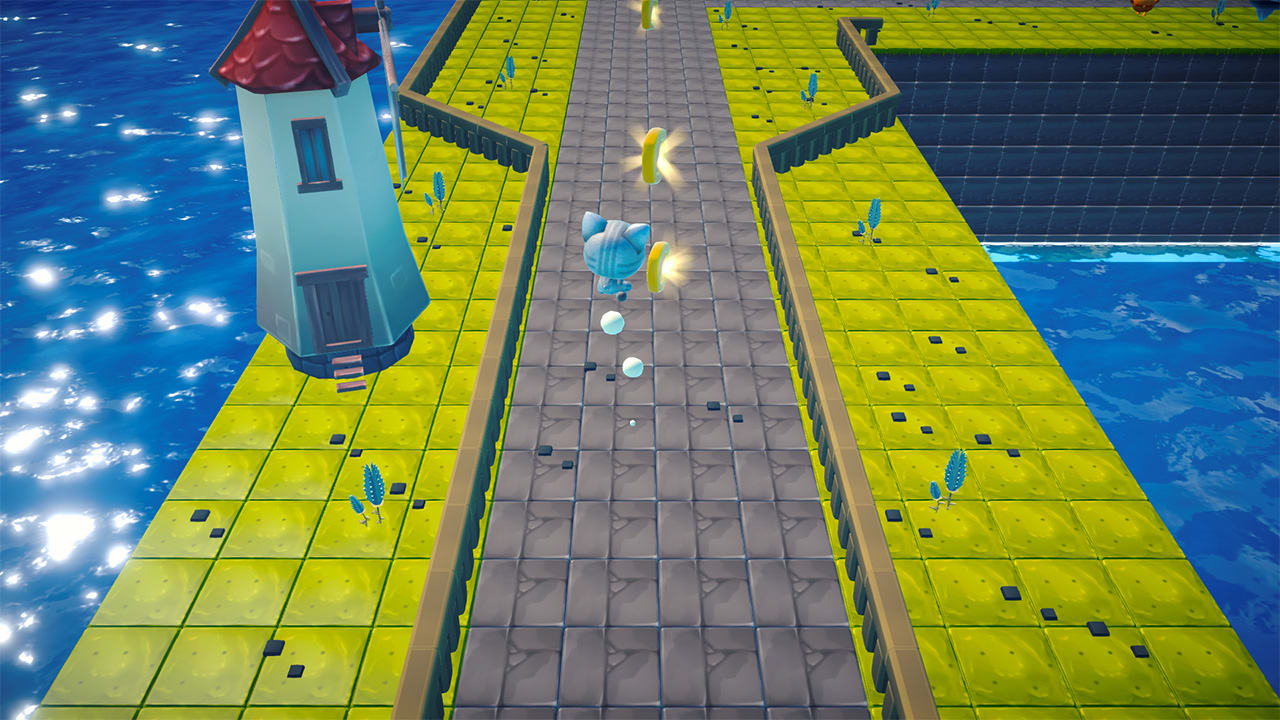 A very simple 3D platformer about a little cat who collects keys and coins as it makes its way through a variety of stages. The keys are required to finish each stage, and the coins can be used to buy other playable cats. Well, it's cheap. That seems to be the theme today.
Pirate Treasure: Island of Mazes ($2.29)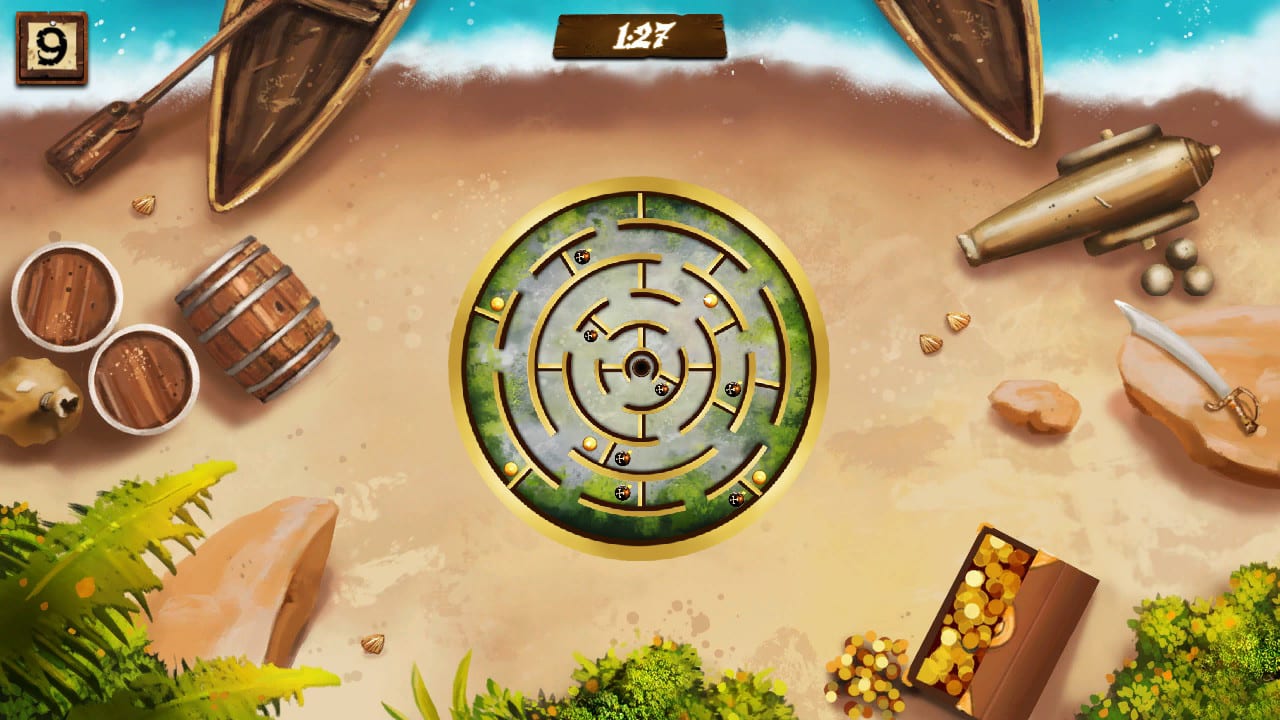 Gametry has another template flip for us today. It requires you to play in handheld mode, as you have to use the gyroscope to move the puzzles and help the balls escape through the exit holes. Pretty much works like those plastic puzzles you can find in any dollar store.
AirRevo ($3.99)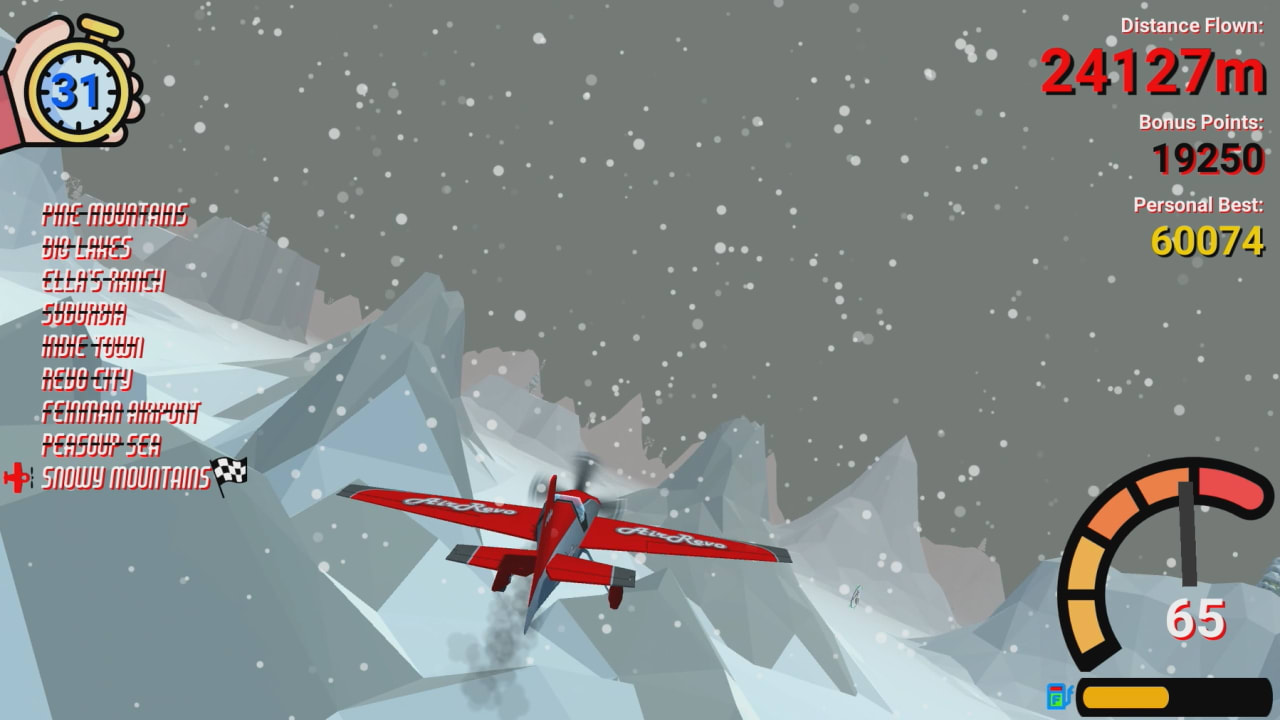 This is a flying game where you need to pilot a stunt plane through various environments, pulling off stunts and completing goals to earn points. There's support for online leaderboards so that you can compete with other players to see who can pull off the highest score, though something tells me those rankings won't be the most populated.
Dobo's Heroes ($1.99)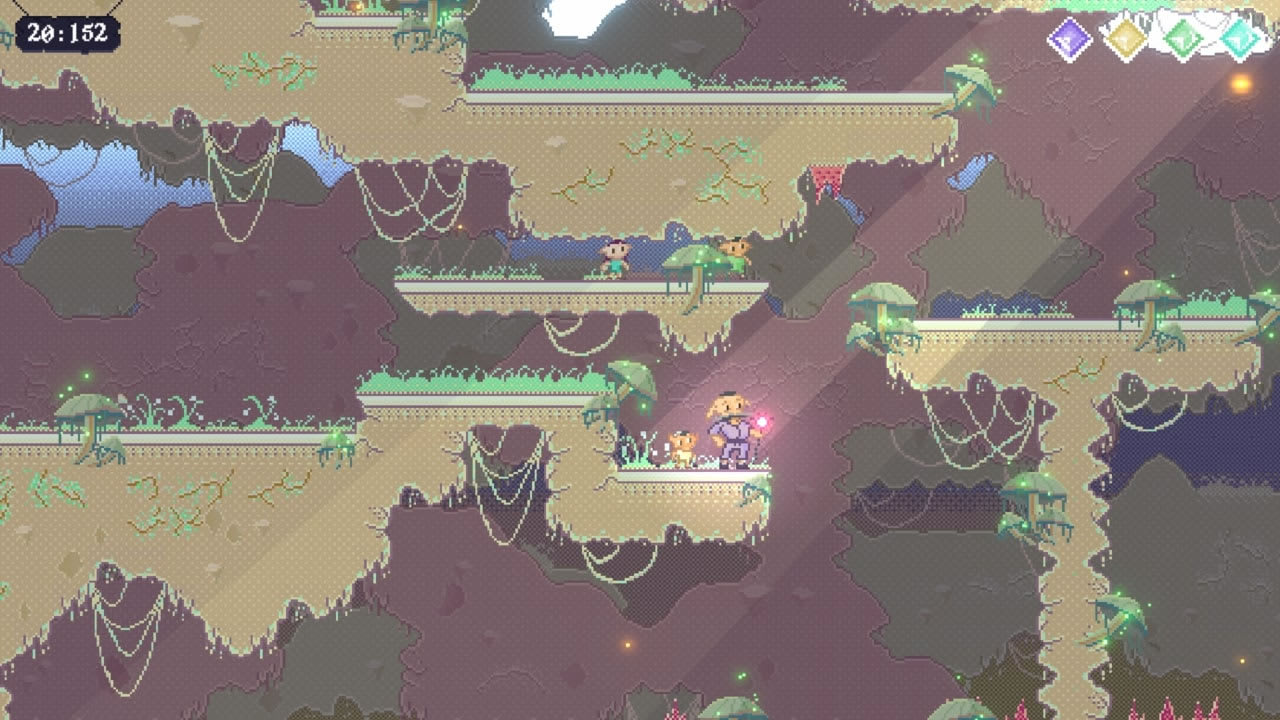 A pretty basic puzzle-platformer where you need to guide a retired hero through forty-five missions with the help of his grandchildren. The puzzles aren't too shabby, and the two playable characters add some variety. If you're going to pick up one of these low-priced games today, this is the one to get. Easily worth the two bucks.
Cat Go! Ultimate Challenge ($4.99)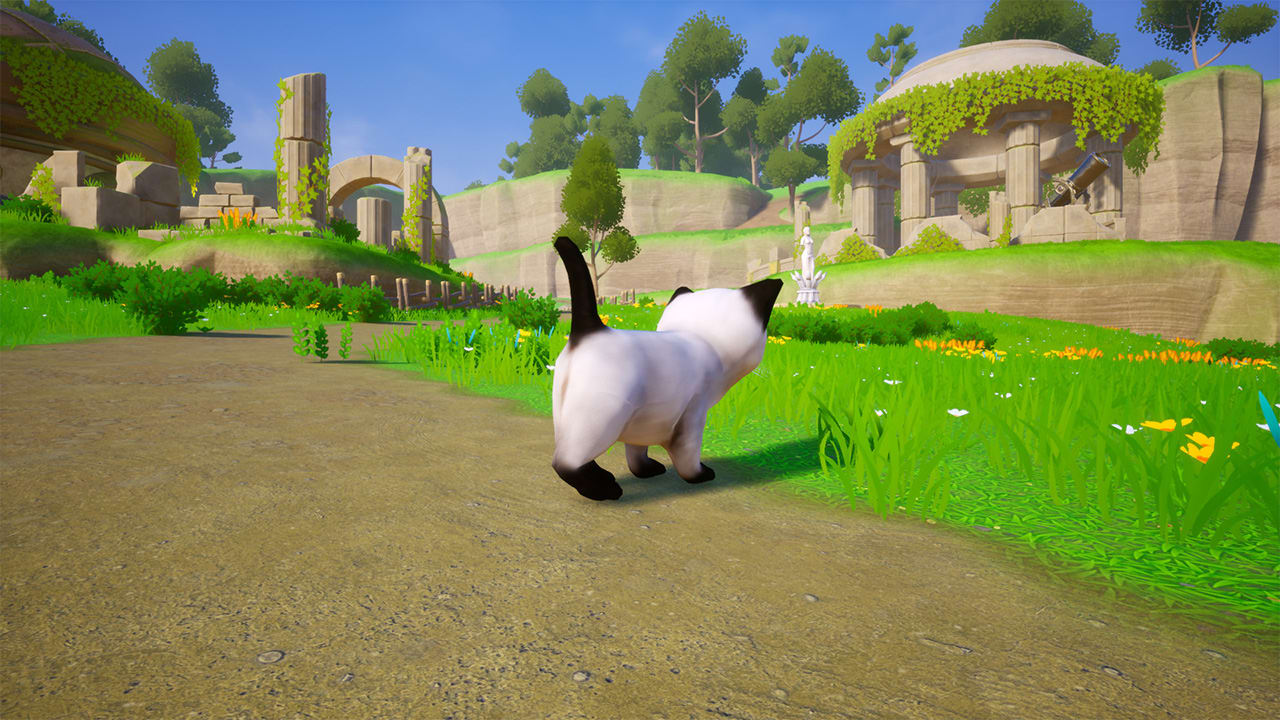 Regardless of how that screenshot looks and the vague way the game description talks about this, Cat Go! Ultimate Challenge is a behind-the-back runner in the line of things like Temple Run. It's level-based rather than endless, and you can buy new hats for your cats using the currency you collect. I know I keep saying this today, but you can find better for cheaper on your mobile device.
Sales
(North American eShop, US Prices)
Apart from Sidney Hunter & the Curse of the Mayan, this is a pretty big list of games that are on sale every couple of weeks. While most of the big sales from a couple of weeks ago finished today, there are a few things in the outbox worth considering. Evoland Legendary Edition, Lacuna, and the two Space Marshals games are all pretty cool for the prices on offer. Check those lists, as always.
Select New Games on Sale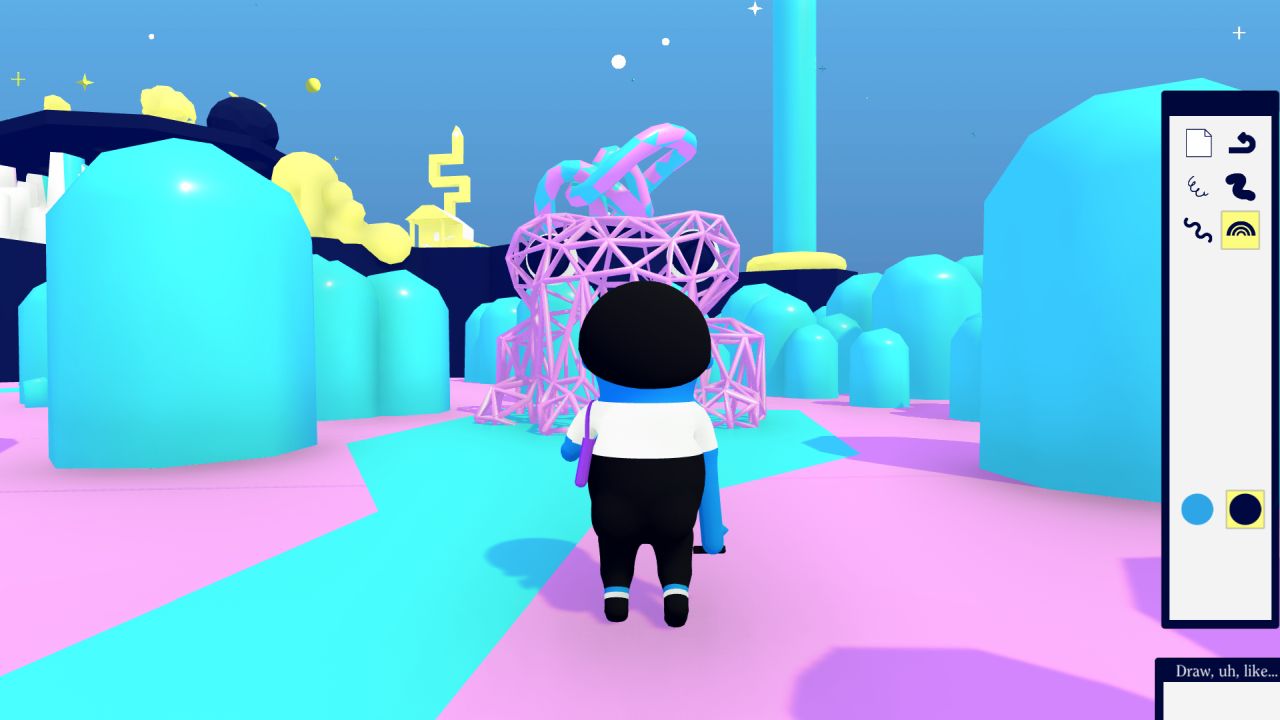 Art Sqool ($1.99 from $12.99 until 1/21)
Brawl Chess DE ($1.99 from $11.99 until 1/21)
Comic Coloring Book Paint ($1.99 from $9.99 until 1/21)
OMG Police: Car Chase TV ($1.99 from $4.99 until 1/22)
Cyber Protocol ($1.99 from $9.99 until 1/22)
Nirvana Pilot Yume ($1.99 from $4.99 until 1/22)
Clumsy Rush ($1.99 from $4.99 until 1/22)
Gangsta Paradise ($1.99 from $9.99 until 1/24)
Fantasy Tower Defense ($1.99 from $4.99 until 1/24)
Perfect Traffic Simulator ($1.99 from $9.99 until 1/24)
The Legend of Ninja ($1.99 from $4.99 until 1/24)
Zoo Dentist ($1.99 from $9.99 until 1/24)
Fall Gummies ($1.99 from $7.99 until 1/24)
Checkers for Kids ($1.99 from $9.99 until 1/24)
Fantasy Checkers ($1.99 from $7.99 until 1/24)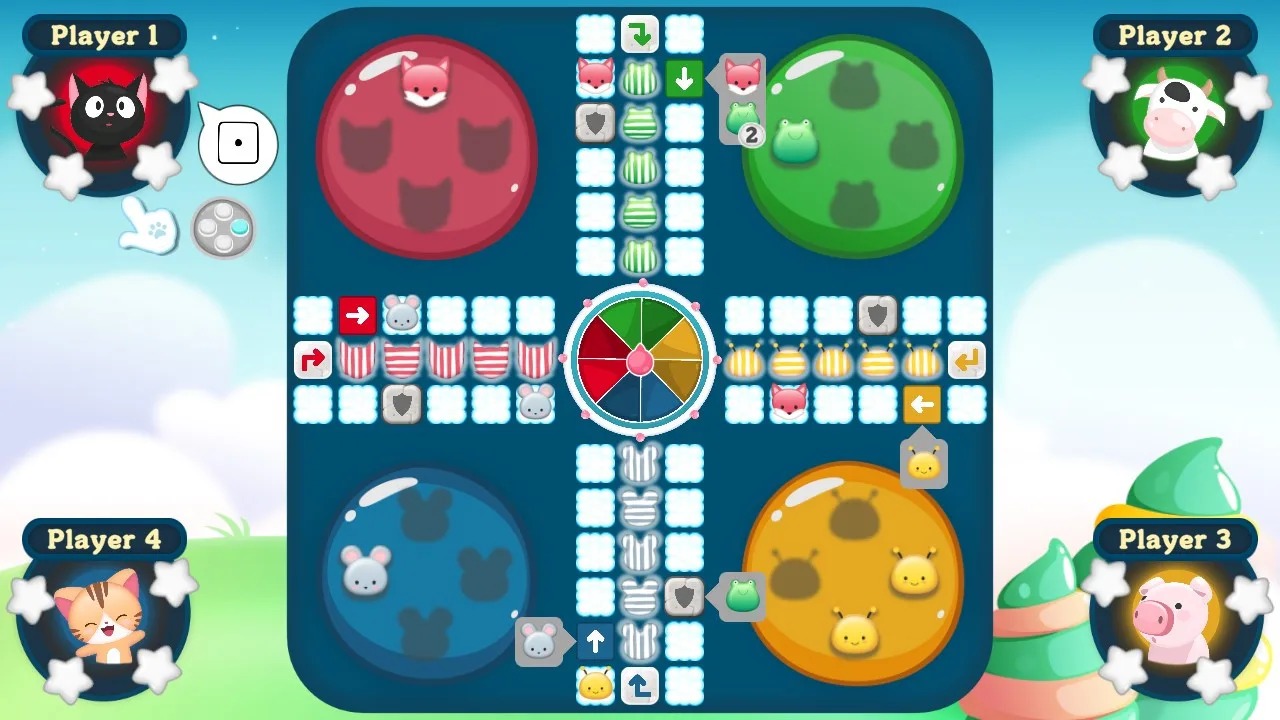 AnimaLudo ($1.99 from $9.99 until 1/24)
Colorfall ($1.99 from $4.99 until 1/24)
Royal Tower Defense ($1.99 from $7.99 until 1/24)
Among Pipes ($1.99 from $7.99 until 1/24)
Scribblenauts Mega Pack ($5.99 from $39.99 until 1/24)
Cars 3: Driven to Win ($5.99 from $39.99 until 1/24)
LEGO City Undercover ($5.99 from $29.99 until 1/24)
LEGO Marvel Super Heroes 2 ($5.99 from $29.99 until 1/24)
Crazy Trucks ($4.99 from $14.99 until 1/24)
All in Casino Girls ($1.99 from $4.99 until 1/24)
Silver Falls Episode Prelude ($6.39 from $7.99 until 1/30)
Carebotz ($9.49 from $18.99 until 1/30)
Sydney Hunter & Curse of the Mayan ($4.99 from $9.99 until 2/1)
Mythic Ocean ($7.49 from $14.99 until 2/1)
Burger Chef Tycoon CE ($2.49 from $6.99 until 2/4)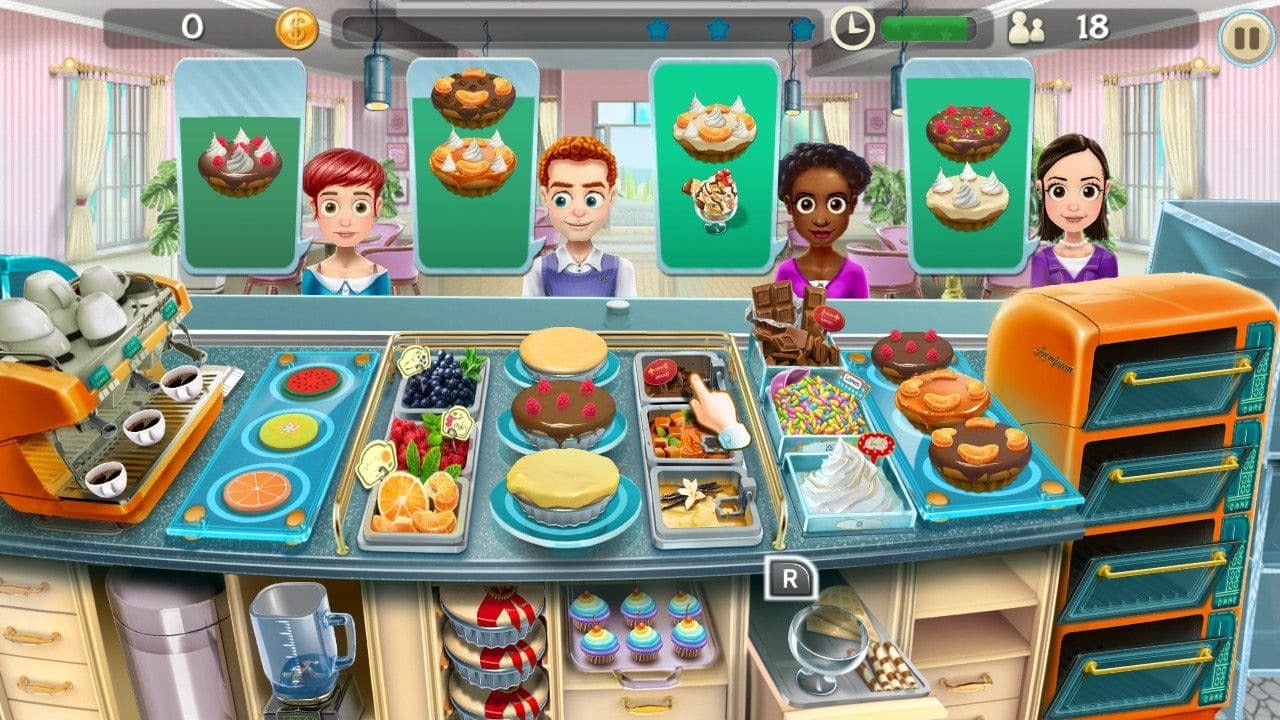 Sweet Bakery Tycoon ($1.99 from $4.99 until 2/4)
Apocryph: Old-School Shooter ($6.99 from $14.95 until 2/6)
Dungeonoid ($1.99 from $6.99 until 2/6)
WildTrax Racing ($1.99 from $7.99 until 2/6)
#pinocchio, Super Puzzles Dream ($2.39 from $5.99 until 2/6)
FootGoal! Tiki Taka ($1.99 from $4.99 until 2/6)
Burn! SuperTrucks ($1.99 from $7.99 until 2/6)
Sports Pinball Bundle ($3.14 from $8.99 until 2/6)
Pirates Pinball ($1.99 from $2.99 until 2/6)
Halloween Pinball ($1.99 from $2.99 until 2/6)
Werewolf Pinball ($1.99 from $2.99 until 2/6)
Mummy Pinball ($1.99 from $2.99 until 2/6)
Sales Ending Tomorrow, Tuesday, January 18th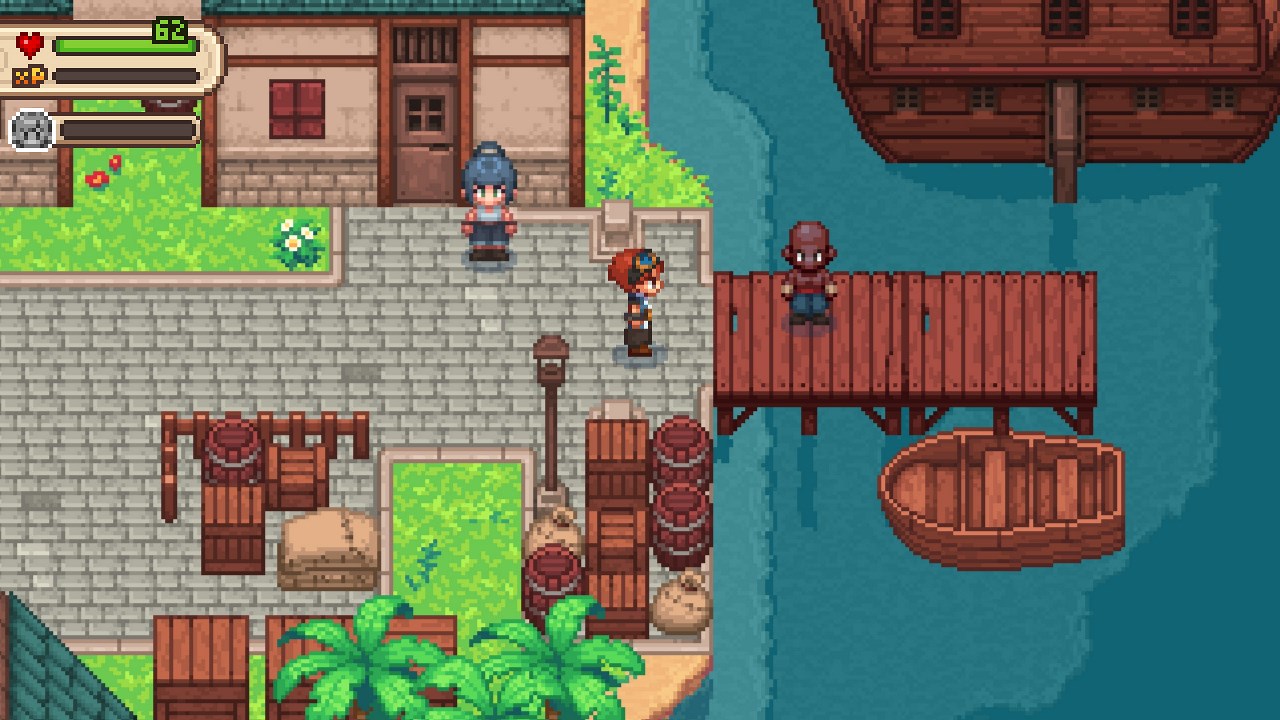 Evoland Legendary Edition ($4.99 from $19.99 until 1/18)
Fantasy Friends ($1.99 from $19.99 until 1/18)
Funny Bunny Adventures ($1.99 from $4.99 until 1/18)
Highrise Heroes: Word Challenge ($1.99 from $7.99 until 1/18)
Lacuna ($15.99 from $19.99 until 1/18)
Little Bug ($4.99 from $12.99 until 1/18)
My Universe: My Baby ($11.99 from $29.99 until 1/18)
My Universe: Pet Clinic ($19.49 from $29.99 until 1/18)
Northgard ($13.99 from $34.99 until 1/18)
Push-Ups Workout ($1.99 from $4.99 until 1/18)
Quell ($1.99 from $7.99 until 1/18)
Space Marshals ($4.99 from $9.99 until 1/18)
Space Marshals 2 ($7.49 from $14.99 until 1/18)
Super Kickers League Ultimate ($2.49 from $24.99 until 1/18)
Super Mombo Quest ($11.99 from $15.90 until 1/18)
Swapperoo ($1.99 from $7.99 until 1/18)
Syder Reloaded ($5.99 from $11.99 until 1/18)
The Last Survey ($1.99 from $14.99 until 1/18)
That's all for today, friends. We'll be back tomorrow with more new releases, more sales, more reviews, and maybe some news. That quiet period we had around the new year seems to be well and truly behind us, as big games are going to start rolling in as this week goes on. I hope you all have a magnificent Monday, and as always, thanks for reading!