Hello, friends. It's that time of the year again. The most magical of times, when over a thousand Nintendo Switch games get discounts on the eShop that make them very hard to resist. Unless you're enormously wealthy, you're going to have to make some hard choices. We here at TouchArcade Towers have decided to help you out with your purchasing decisions by presenting what we think are the twenty best pick-ups to grab from this enormous Cyber Deals event. A curated list for you to dig through and take into consideration, in lieu of our usual approach of listing everything from A-Z. These are in no particular order, naturally. Let's get to the Black Friday eShop sales!
Doom Eternal Deluxe Edition ($35.99 from $89.99)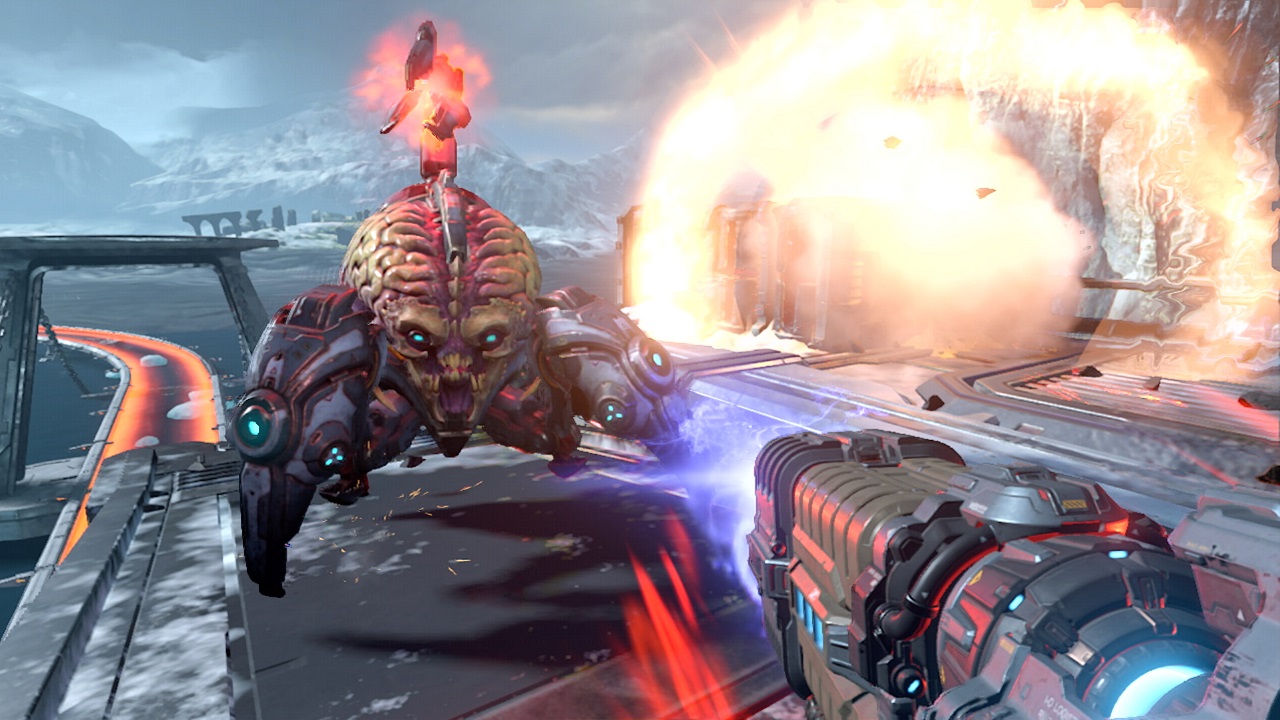 The high-speed follow-up to the hit DOOM 2016, DOOM Eternal finally makes its way to the Switch in about as good a form as you could reasonably expect. It obviously doesn't hold a candle to other versions in terms of presentation, but when compared to other Switch games it's still quite a looker. More importantly, the gameplay works very well. With the game having been out for a while on other platforms, opinions have settled down all over the place about it. It doubles down on stylish combat, and leans hard into being very video game-y rather than worrying about trying to make things realistic. Some people don't like that. Some people do. I think it's pretty neat.
The Deluxe Edition includes the base game, the Ancient Gods expansion pass, plus the Demonic Slayer skin and Classic Weapon sound pack. That's a whole lot of ripping and tearing for a Hell of a good price.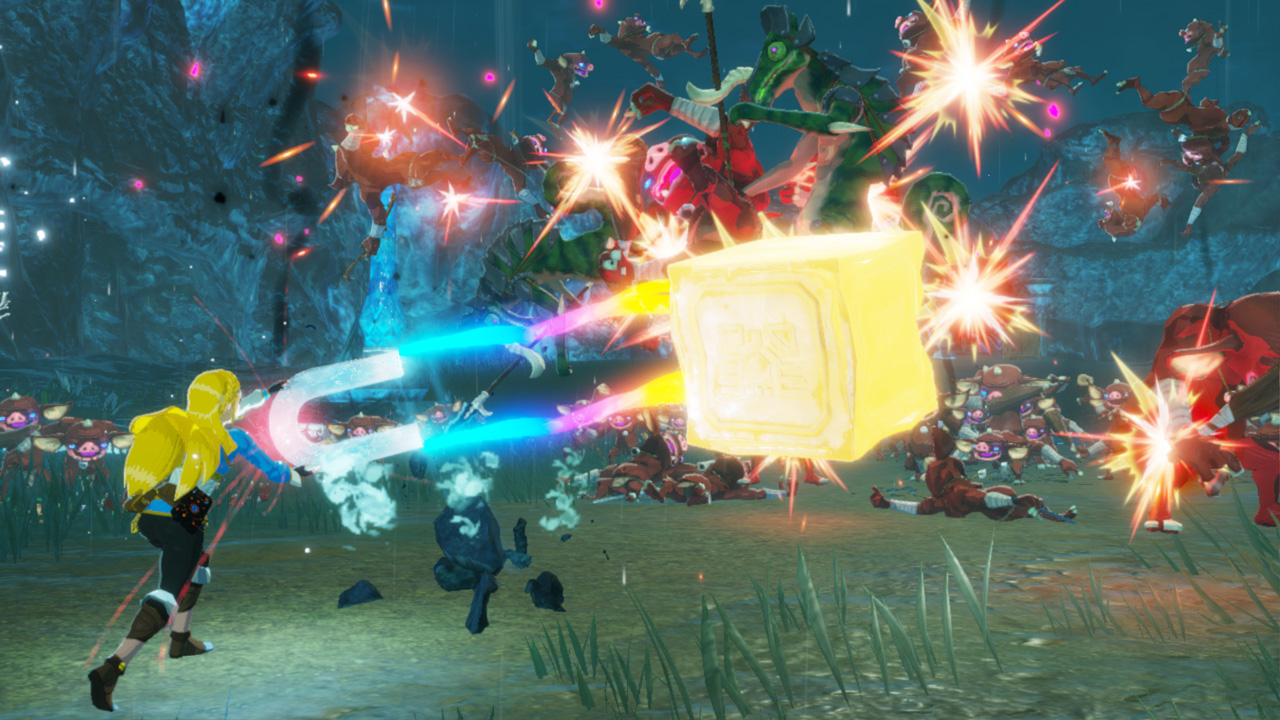 Hyrule Warriors: Age of Calamity is an excellent take on the Warriors concept of strategic brawling, and a respectable follow-up to the superb original. It's not the full-on Breath of the Wild prequel that many might have been hoping for, and it also suffers from technical issues which can cause a bit of a whiplash when blended in with Breath of the Wild assets. Come in with the right expectations, however, and you'll have an awesome time rolling around and smacking around baddies as you capture forts and craft cool gear. First-party Nintendo releases don't go on sale terribly often, and if the first game's history is anything to go by, this one in particular probably will be discounted even more infrequently than its peers.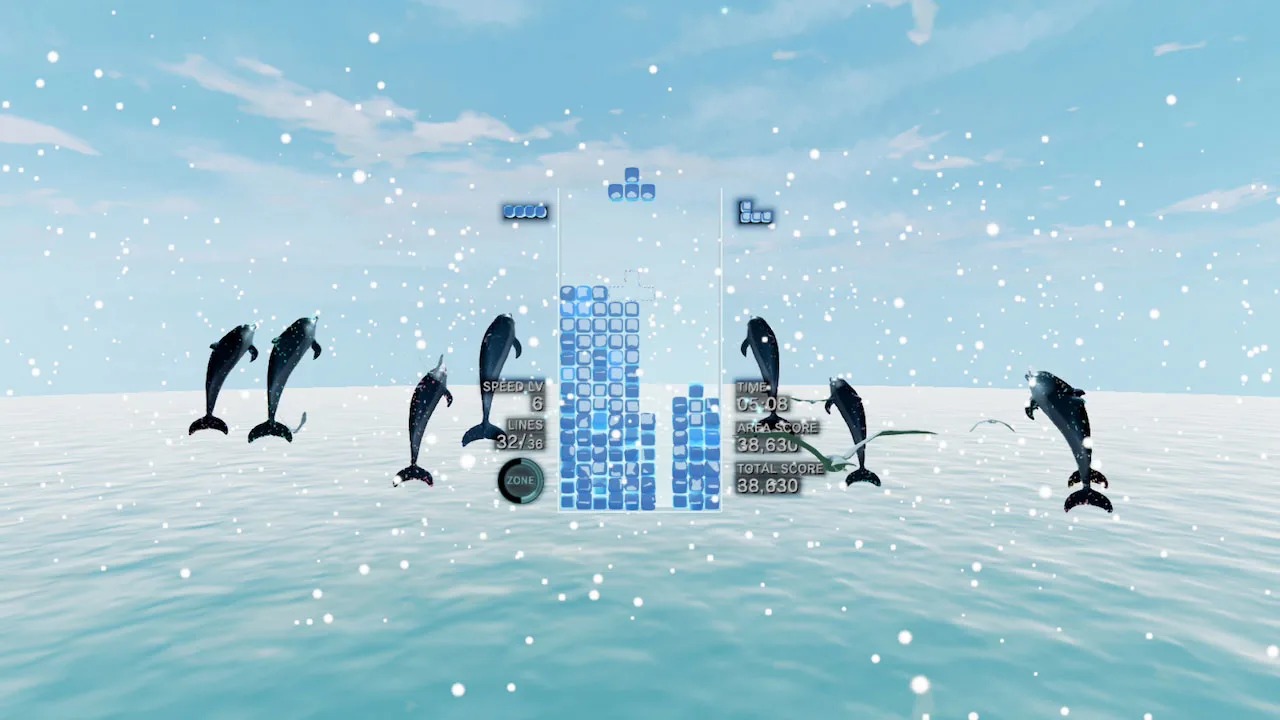 Tetris Effect: Connected takes what is basically a perfect game whose only drawback is how familiar it is and recontextualizes it with a jaw-dropping presentation and some interesting new modes. I'm aware that the Nintendo Switch has a lot of great ways to play Tetris already, but I think this game does more than enough to justify itself in the face of those. It's probably not going to convince anyone who doesn't like Tetris, but apart from those six people it's hard to imagine anyone being disappointed with this game.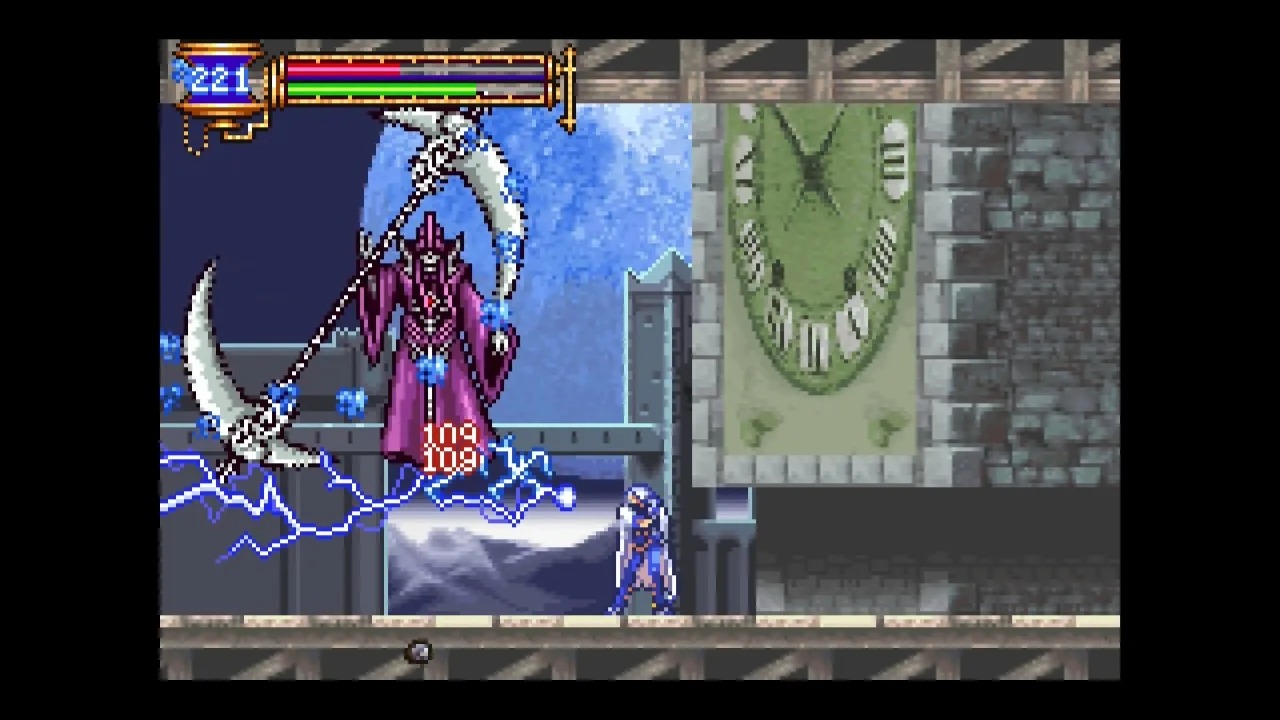 This collection includes GBA titles Castlevania: Circle of the Moon, Castlevania: Harmony of Dissonance, and Castlevania: Aria of Sorrow. It also includes the Super NES Castlevania: Dracula X for some reason. The games are well-emulated with lots of options and extras by the wizards at M2. Awesome stuff. While Switch players may not have Castlevania: Symphony of the Night on our favorite hybrid console, Castlevania Advance Collection certainly scratches the itch. You can have dozens of hours of fun with this set.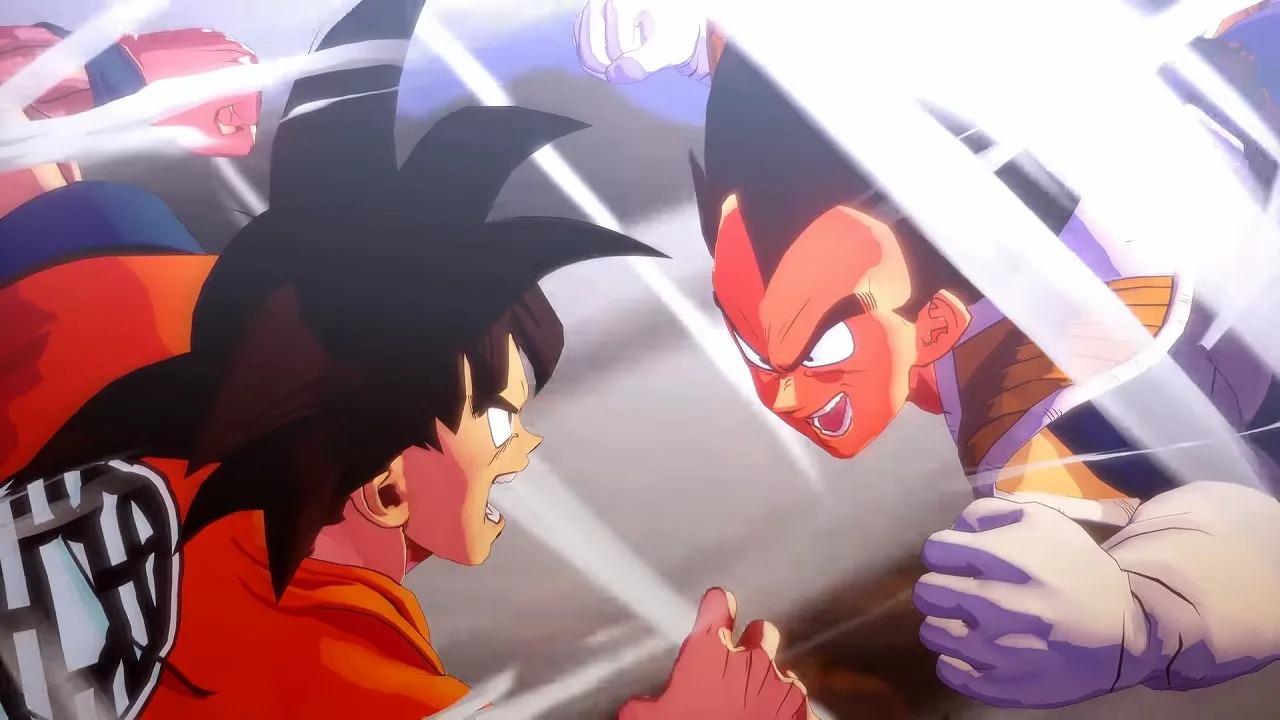 Bandai Namco has done a fairly good job of porting this somewhat demanding game to the Switch. I mean, there are some sacrifices, but it runs fairly well relative to the big-pants versions on other consoles. At any rate, this game lets you experience the story of Dragon Ball Z, covering many familiar moments and a few new ones. There are some RPG elements in the game, but by and large this is an action-adventure. Great for some kamehamehas on the road.
More adventures with Jason and Eve await in this end of the so-called Jason Saga of the series. Picking up where the second game left off, Jason and Eve have arrived on the planet Sophia. While escaping from the local military, Jason and Eve are separated. Now Jason, riding his faithful battle tank G-SOPHIA SV, must try to find Eve and settle everything. The new gameplay gimmick this time sees Jason granted the ability to cross dimensions to turn the tables. There's a new counter ability, more weapons to use, and new ways to use them. You can expect to meet some interesting new characters on your travels as always, and there are sure to be some secrets hiding around.
Spelunky 2 ($15.99 from $19.99)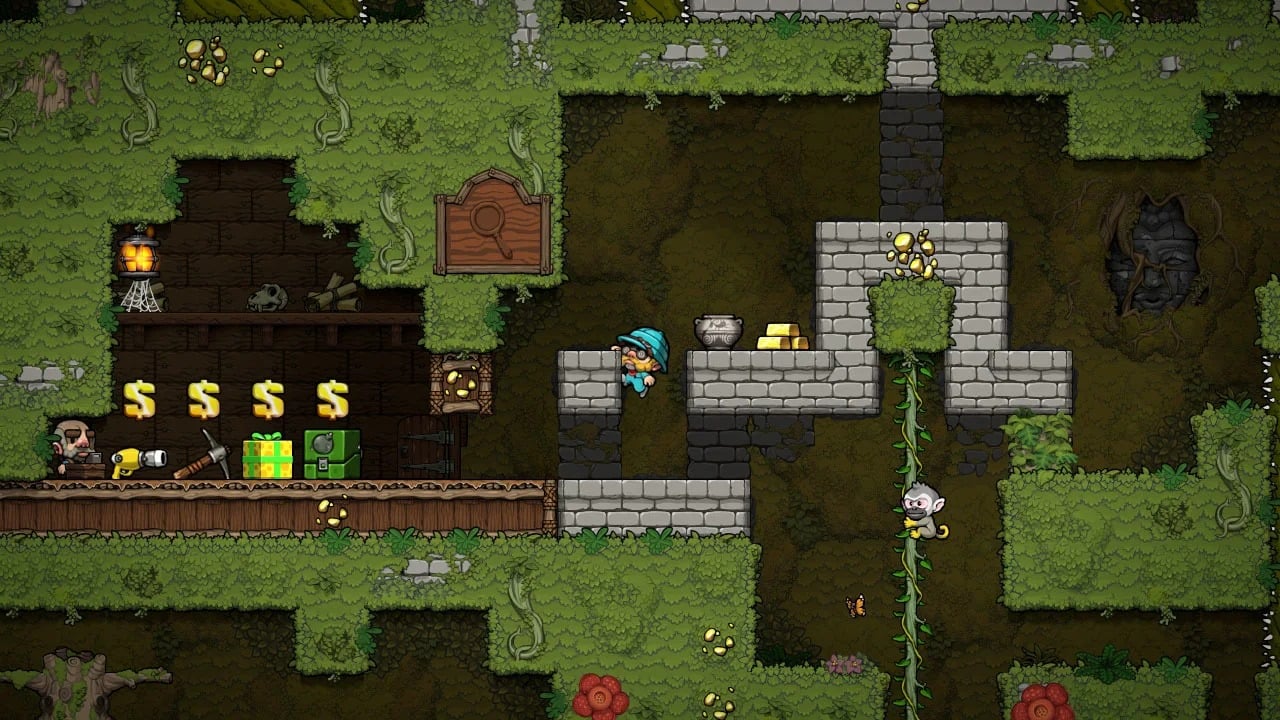 How do you follow up a game that most people never stopped playing? It's a mystery that has yet to be fully solved, I think. Spelunky 2 does its best by adding a whole lot more of everything. It even adds branching paths and multi-layered levels to really confuse the heck out of you. A solid choice for those who scoff at "just right" and instead like their porridge big, bold, and tongue-meltingly hot.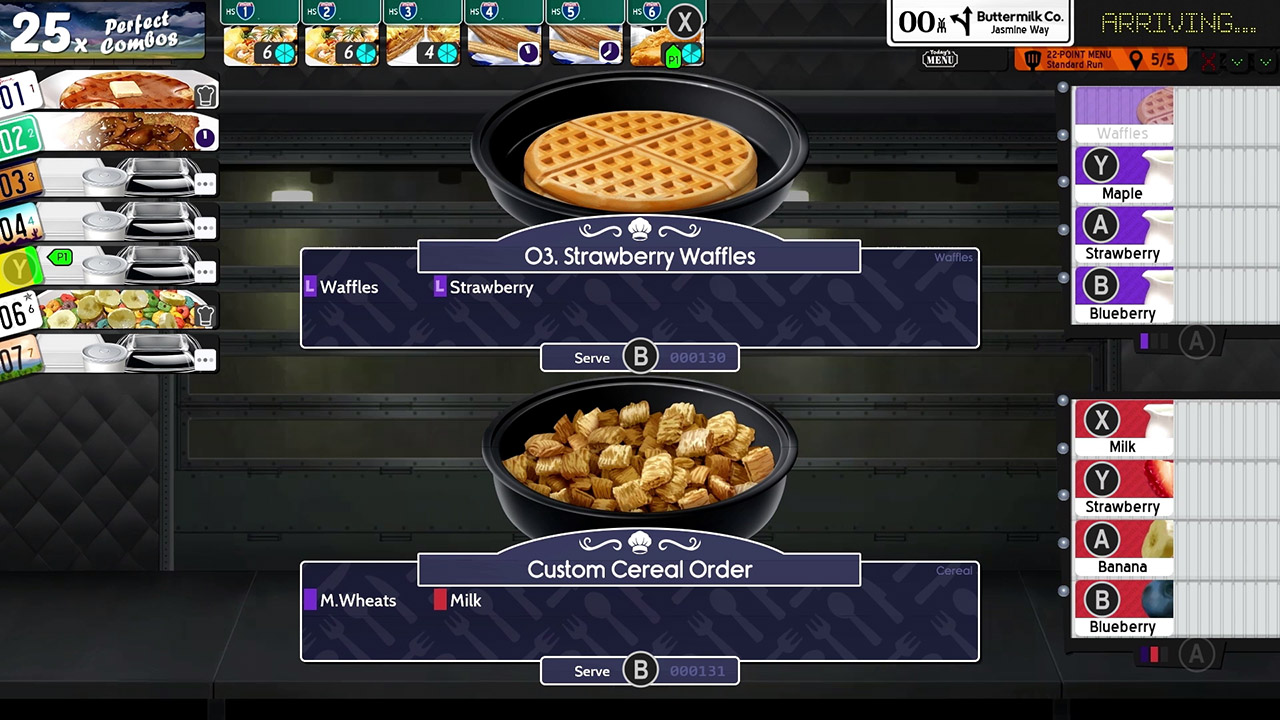 Cook, Serve, Delicious! 3?! takes the best of the first two games and brings so much more with better progression, more food, accessibility options, and more to be the ultimate cooking game. I already loved the first Cook, Serve, Delicious! game and while the second entry was a step forward in many ways, it also regressed. Cook, Serve, Delicious! 3?! is everything I wanted from this franchise and more. -Mikhail Madnani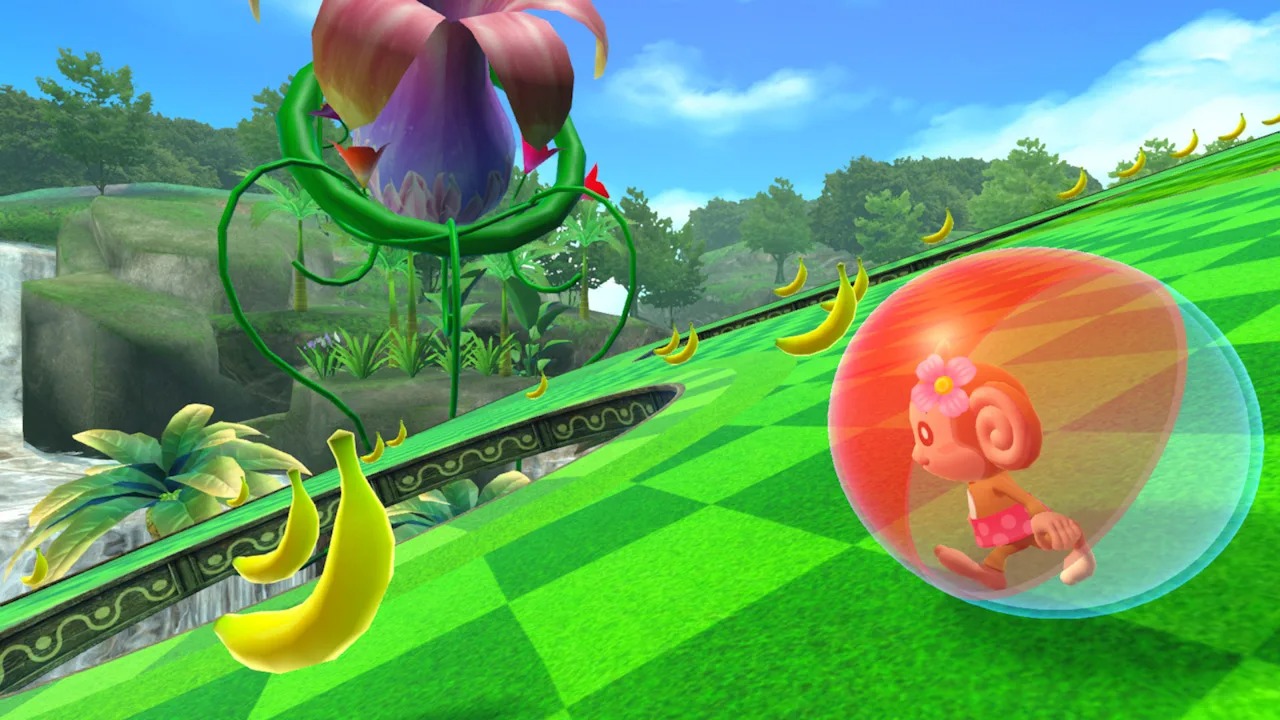 Super Monkey Ball Banana Mania retains the core appeal of the series: cute ball-encased monkeys rolling around devilishly challenging stages at high speeds. It ventures just a little too far from the specifics of the original games to be considered a truly faithful remake, but those who aren't intimately familiar with those games or are willing to adapt will find an amazing wealth of aggravating appeal and ridiculous stunts. It's a great place to get acquainted with the series if you haven't before, with plenty to offer veterans looking for something closer to the mark than the likes of Banana Blitz.
The Jackbox Party Pack 8 ($23.99 from $29.99)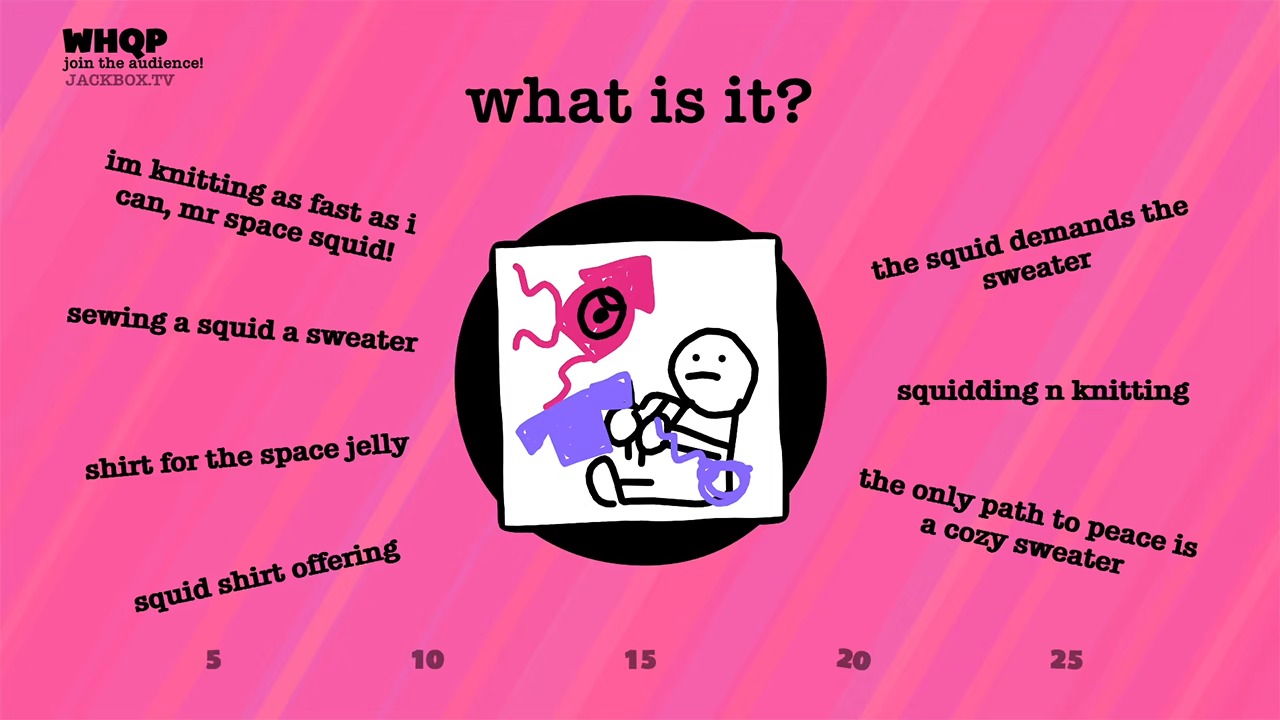 This is the latest in the series of outstanding party games that are absolutely perfect for social gatherings. The included games this time are: Drawful Animate, Job Job, The Poll Mine, Weapons Drawn, and The Wheel of Enormous Proportions. Plenty of fun for you to enjoy with your family and/or friends, I assure you.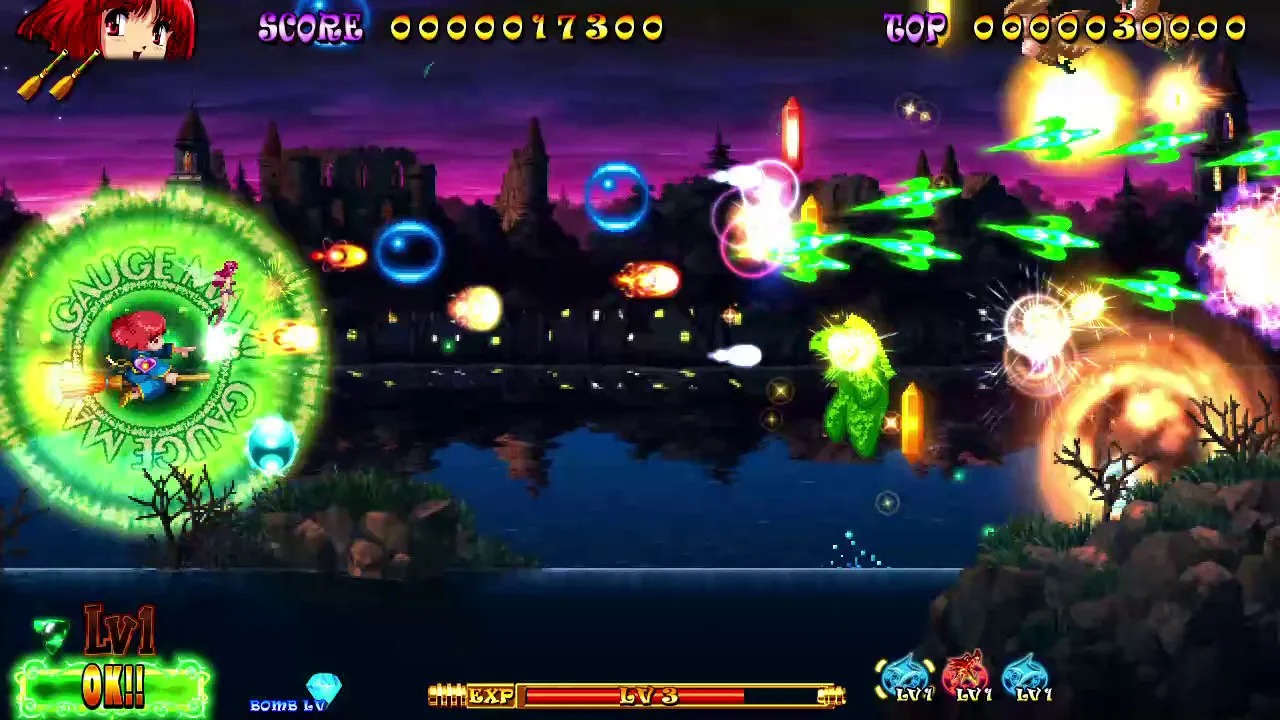 This revival of the classic cute-em-up packs together the well-regarded X68000 port of the arcade game and a brand-new remake that really takes things to a new level. It's a lot of fun, even if it gets a little too visually busy at times. It's enjoyable to follow the ridiculous story on the first playthrough, and aiming for a higher score on subsequent runs will keep you coming back. A time attack mode, multiple difficulty levels, and an unlockable character also provide incentive to keep playing. An easy recommendation for those who love Cotton and a solid recommendation to shoot-em-up fans in general, Cotton Reboot is a great return for the character.
Assault Android Cactus+ ($5.99 from $19.99)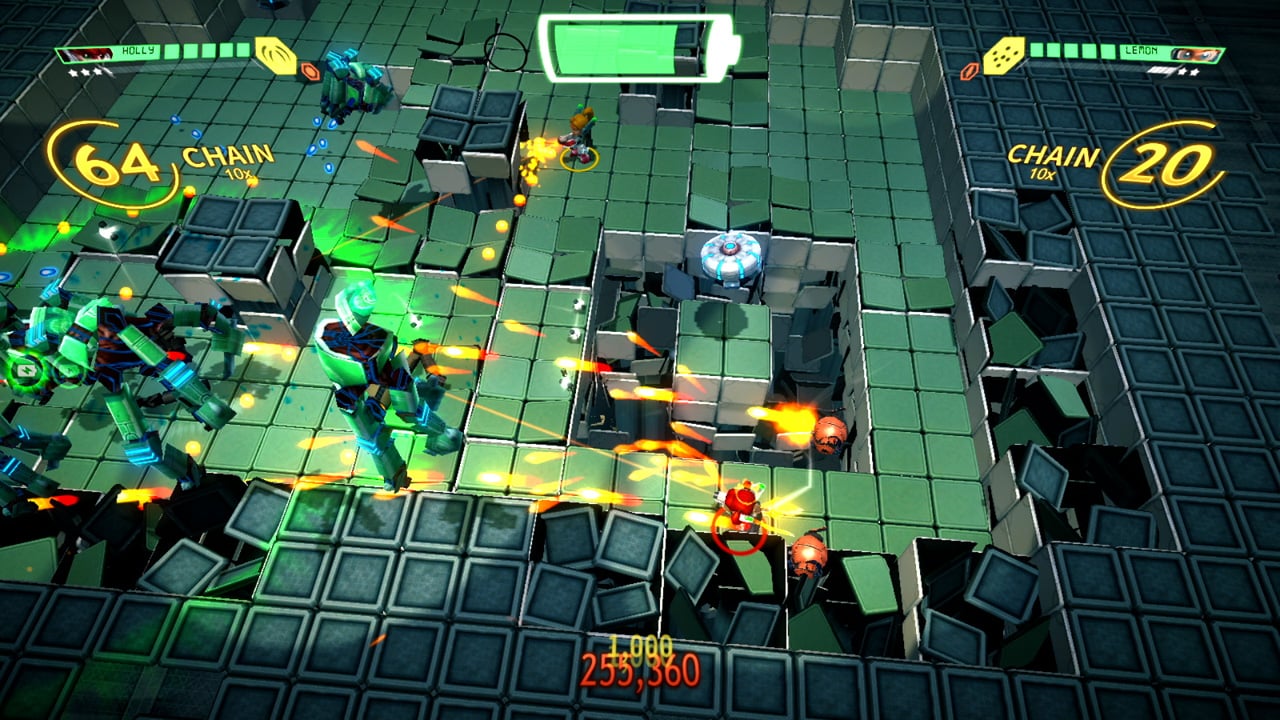 This is an incredible version of an excellent game, and if you're in the market for a twin-stick shooter on your Switch, I feel confident in saying that Assault Android Cactus+ is the new gold standard. It's enjoyable for players of all skill levels, and the variety of androids really help to keep things interesting in the long run. It's a game that grows right along with your developing ability to play it, so if you get into it, you'll likely find yourself playing this for a very, very long time.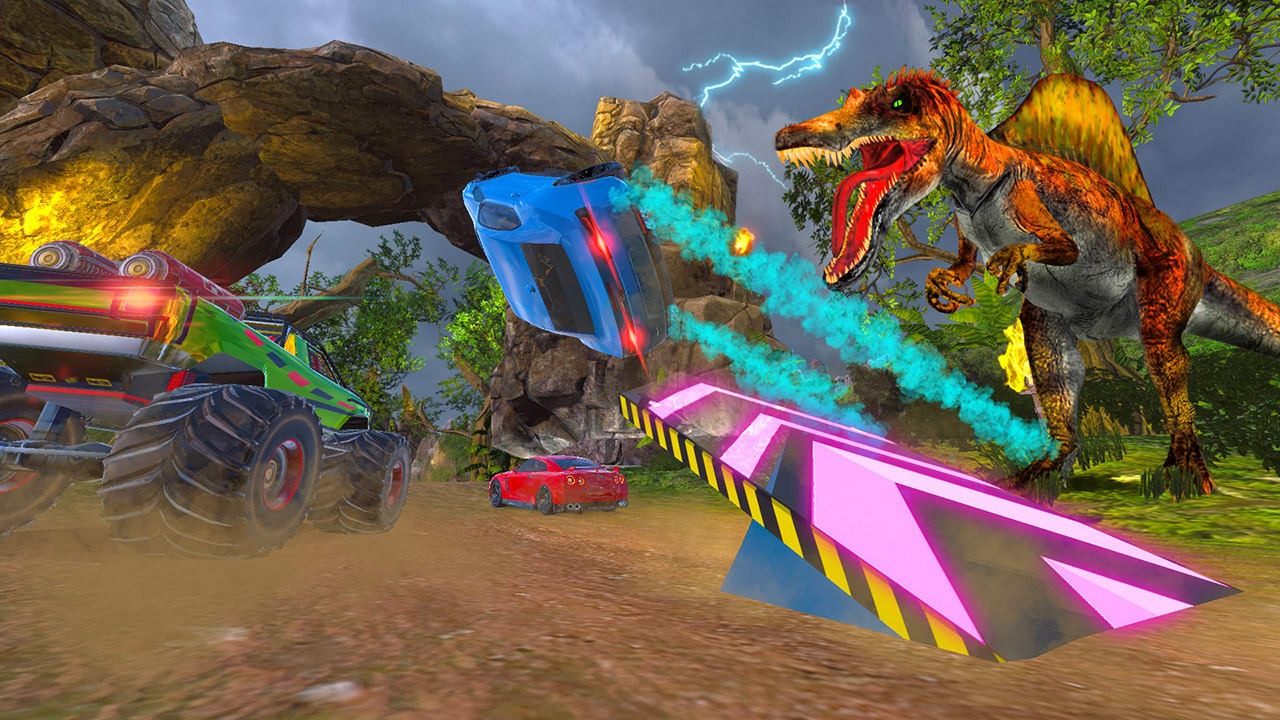 The racing in Cruis'n Blast truly reflects the game's arcade roots, focusing on fun over-the-top thrills over any sort of realism. As long as you are okay with that, you'll likely have as a good time with this Switch version. I do wish there was support for online multiplayer as not everyone is going to have willing players in their vicinity, but I guess if a casual player was going to join in on any racing game without Mario in it, it might be this one. It's colorful, silly, fast, and stylish. Raw Thrills did just about everything it could to make this home version the ultimate way to go Cruis'n.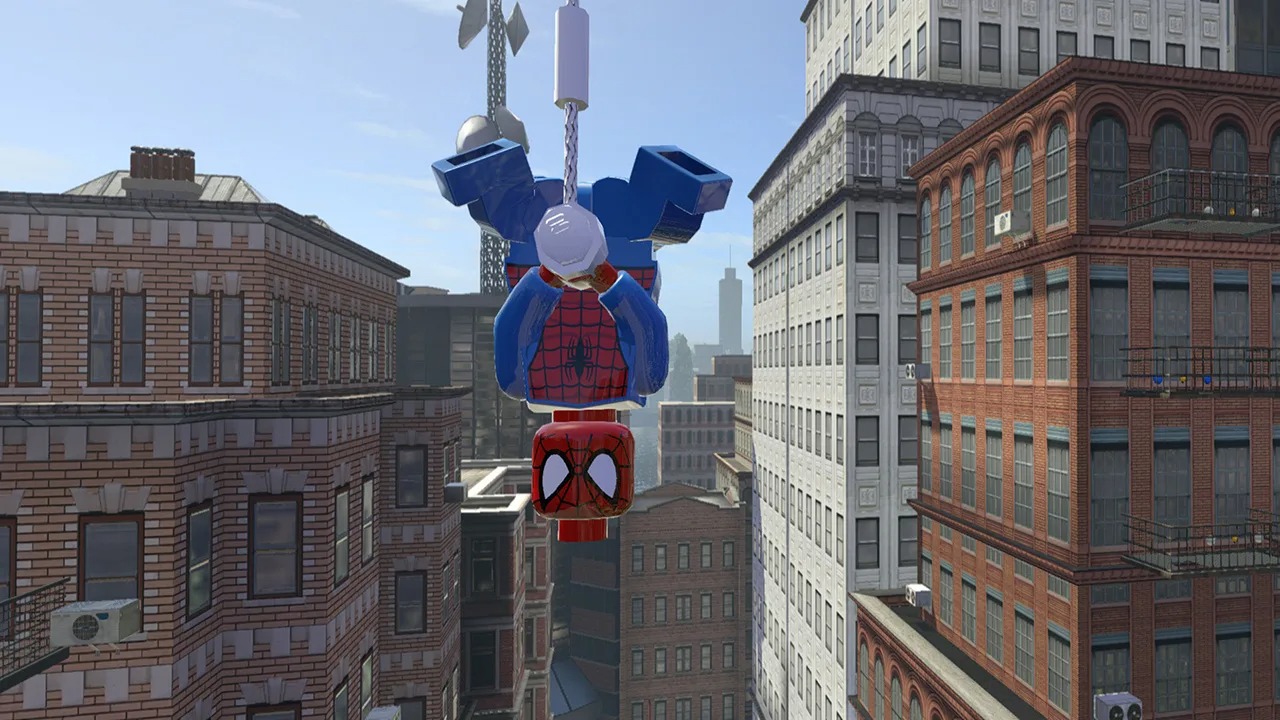 While I do enjoy LEGO Marvel Super Heroes 2 for just how far out there it goes, this right here is the real Marvel goodness. It has that good ol' Marvel hoo-hah action with just about all the characters you could ask for. Big names like Spidey, Wolverine, Iron Man, Black Panther, the Fantastic Four, and Captain America. More obscure characters like Captain Britain, Howard the Duck, Iron Fist, and Squirrel Girl. Villains like Sandman, Magneto, Doctor Doom, and Thanos. Supporting cast members like Aunt May, J Jonah Jameson, Jane Foster, and Rick Jones. The main story sees the villainous Doom and the mischievous Loki joining forces on a wicked plot to take over the world. The heroes of Earth will have to combine their powers to put a stop to them, but the baddies have plenty of friends of their own.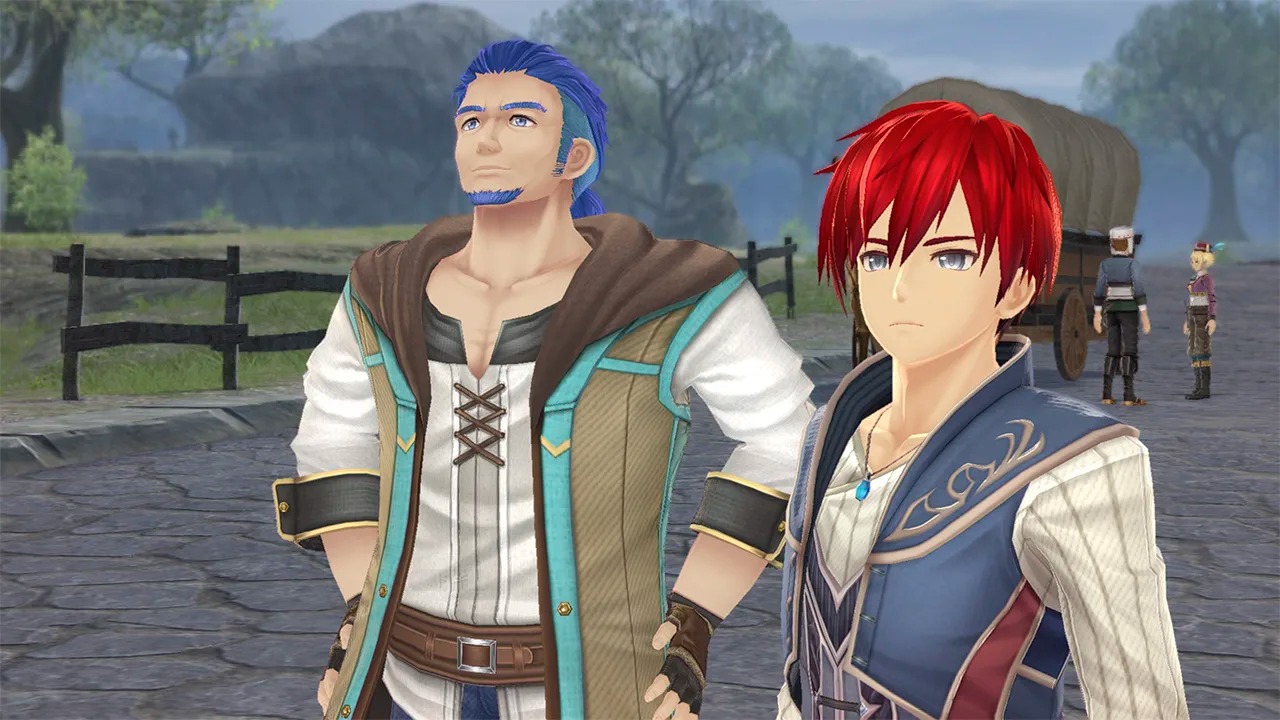 I don't necessarily recommend playing Ys IX on the Nintendo Switch due to its many performance issues, but if you're going to do so you might as well save some money on it. The latest adventure of Adol Christin is a pretty good time even if it does push the limits of this handheld hardware pretty hard. Not for the framerate faint of heart, but those who don't worry too much about such matters will find a grand action-RPG here.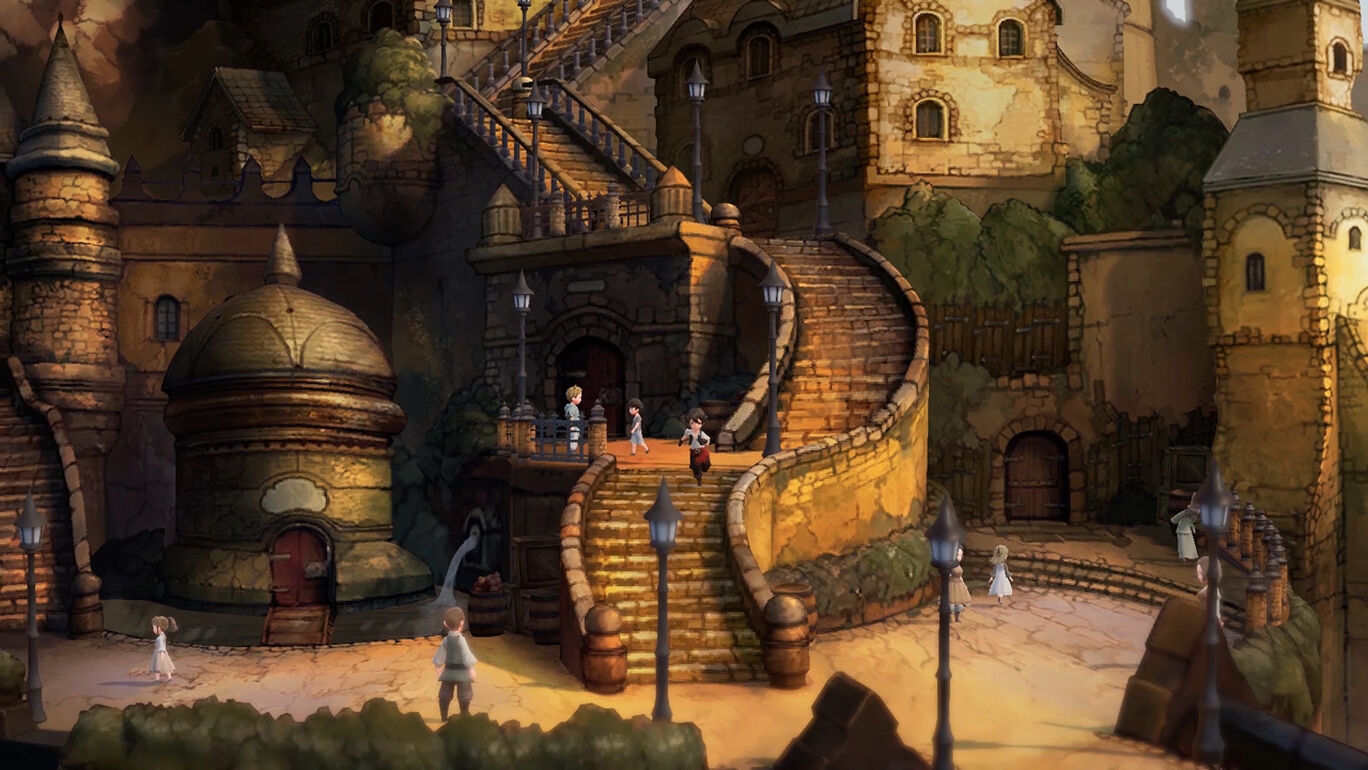 If you're looking for another game that plays with narrative tropes and traditional mechanics the way the first game did, you're not going to find that here. If you're just hoping for another game with similar mechanics and a familiar premise, you'll happily find that here. It's sufficient for Bravely Default II to be the incredibly safe sequel that it is, stretching its legs a little and further exploring the immensely clever gameplay mechanics established in previous games. Bravely Default II is truly a JRPG fan's JRPG.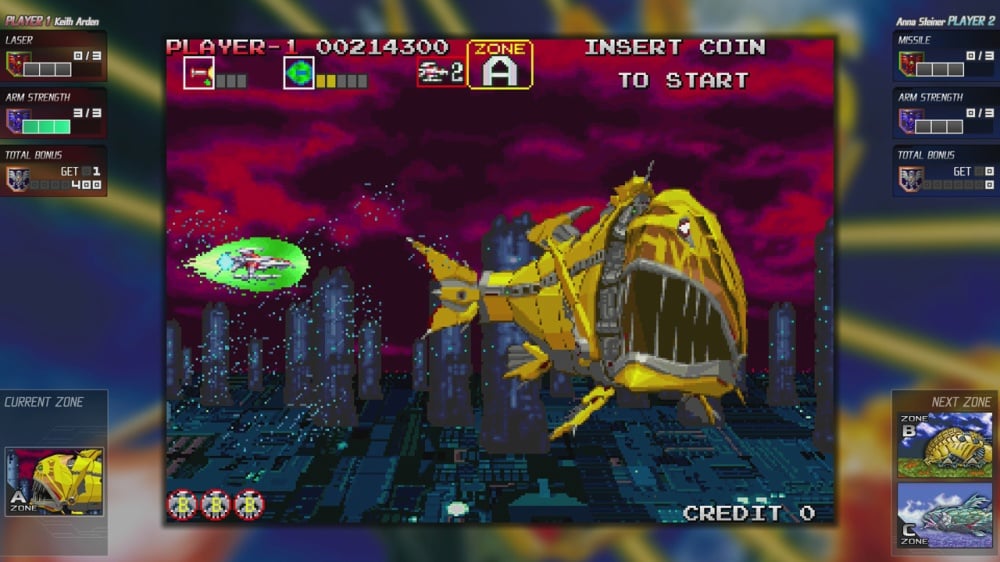 I can recommend Darius Cozmic Collection Arcade quite readily to those who enjoy a good horizontal shoot-em-up. The first two Darius games are worth spending some time with, and the third game, Darius Gaiden, is outstanding. M2's work on these games is as good as you would expect from one of the best in the biz, with plenty of options, extras, and loving touches. It's truly worth its weight in gold for fans of classic shoot-em-ups.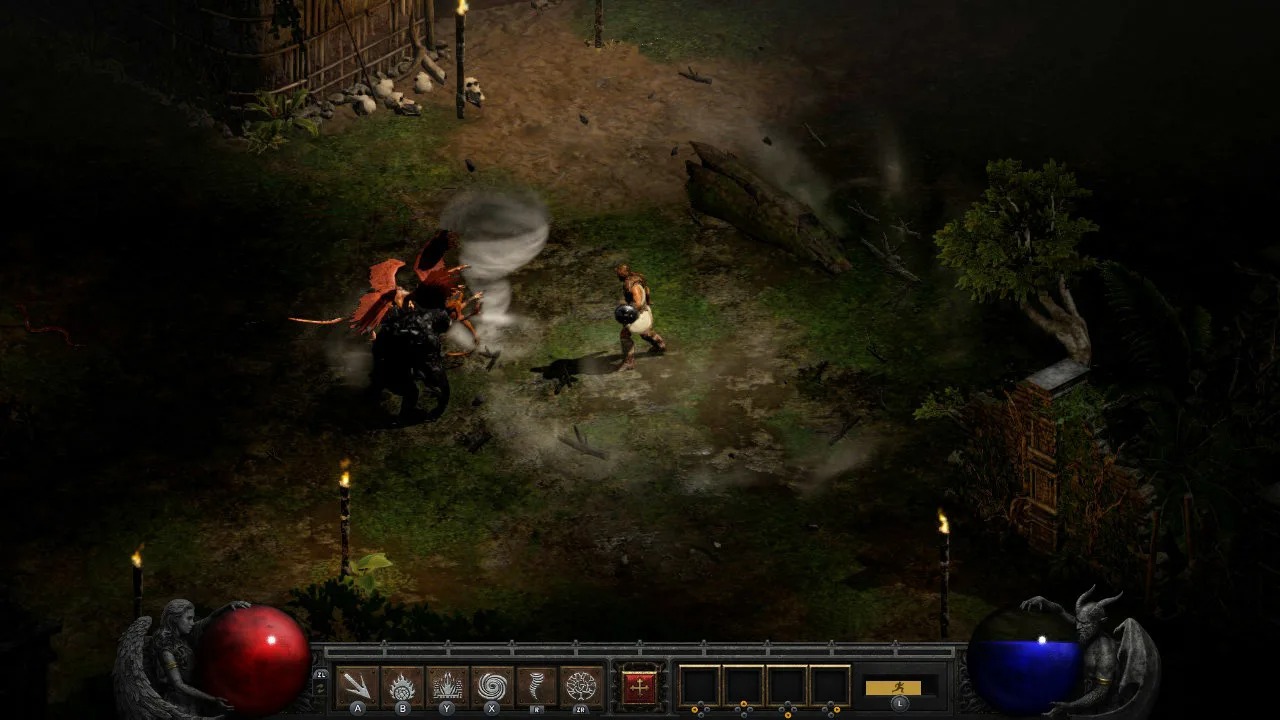 On the whole Diablo II: Resurrected still has enough of the old magic left in it to be worth playing today, twenty years later. Thankfully, the developers realized that and largely left things untouched. Most of what has been added is optional even if you don't find it welcome. The online/offline character business may cause headaches for those who like to play both on the road and with others, but beyond that I have trouble finding many nits to pick with this remaster.
Axiom Verge 2 ($17.99 from $19.99)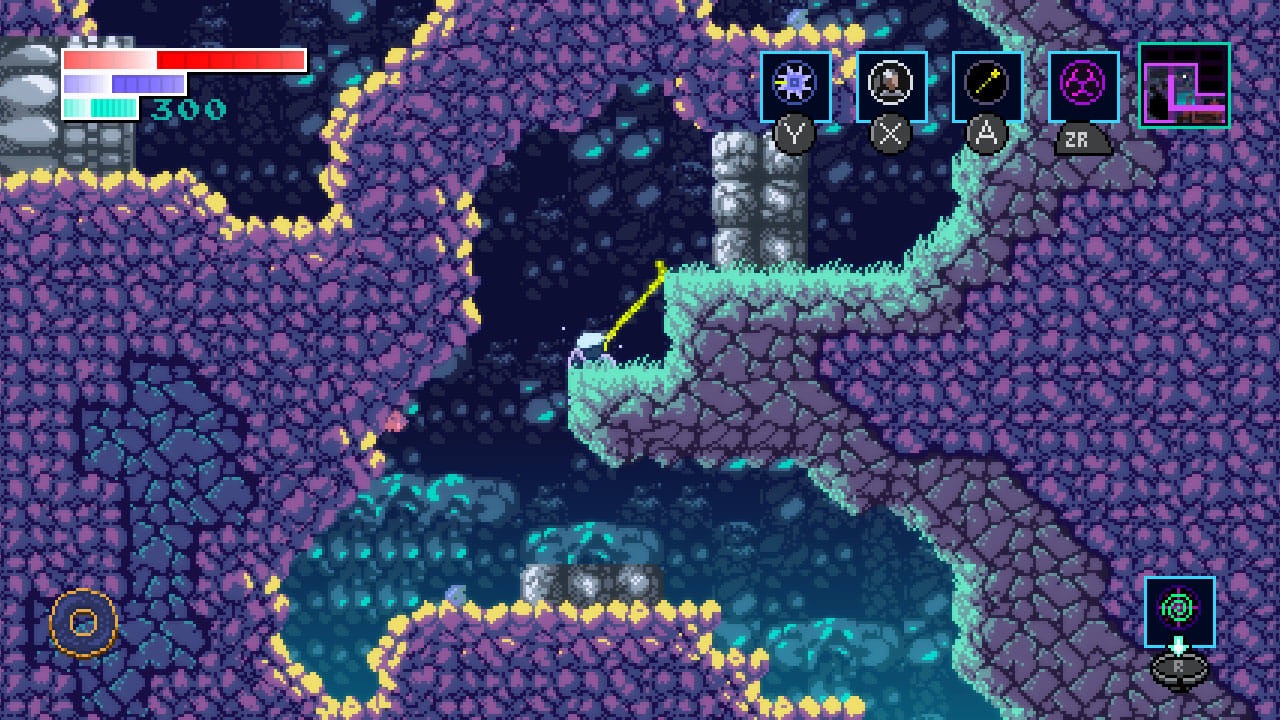 The first game was a very solid Metroid-like game that played with the fourth wall of game design in a lot of interesting ways. This second game promises to explore the origins of what we saw in that first game, and it manages to find new and interesting ways to push out the exploratory platformer space. Axiom Verge 2 isn't the kind of sequel you might have expected after playing the original game, but perhaps that's exactly the way it had to be. Either way, it's a compelling experience that is worth your time and money.
Naturally, there are many other games on sale right now on the Nintendo Switch eShop. Almost two thousand of them, actually. So if you've had your eye on any particular games, it might behoove you to pop onto the eShop and see if they're also on sale. Happy shopping everyone, and as ever, thanks for reading!