Back in February of this year, during a Nintendo Direct livestream event, Zynga announced a new Star Wars game that they were working on called Star Wars: Hunters which they would be releasing on iOS and Android devices in addition to the Nintendo Switch. Aside from the extremely vague teaser video all we knew of Star Wars: Hunters at that time was that it would be a "squad-based multiplayer arena combat game" and that timeline-wise it would take place after The Return of the Jedi but before The Force Awakens. Well today, following a brief appearance during Apple's iPhone 13 media event, Zynga has unveiled a new cinematic trailer and some new details for Star Wars: Hunters, and it's looking very cool. First up is the new trailer.
One of the main purposes of this new trailer is to showcase the colorful cast of characters and their unique personalities, something that has become common in competitive online games nowadays. I mean who would want to play as Generic Soldier Guy when you could play as Rieve, who harnesses the power of the Dark Side and wields her red lightsaber with deadly precision. Or Grozz, a massive Wookie warrior who likes to "disarm" his opponents by literally ripping their arms off, and then use those arms as weapons. Or how about the two Jawas who stand on top of each other to equal one full-sized warrior. I'm so here for this stuff.
The trailer also emphasizes how this is an arena-based competitive game, and appears to be some sort of reality show or something. The arenas are based on some famous Star Wars locales, but are actually more or less studio sets where the combatants get to have it out against each other. We also learn, thanks to the game's first developer blog post, that Star Wars: Hunters will feature 4v4 third-person shooter team battles in real-time.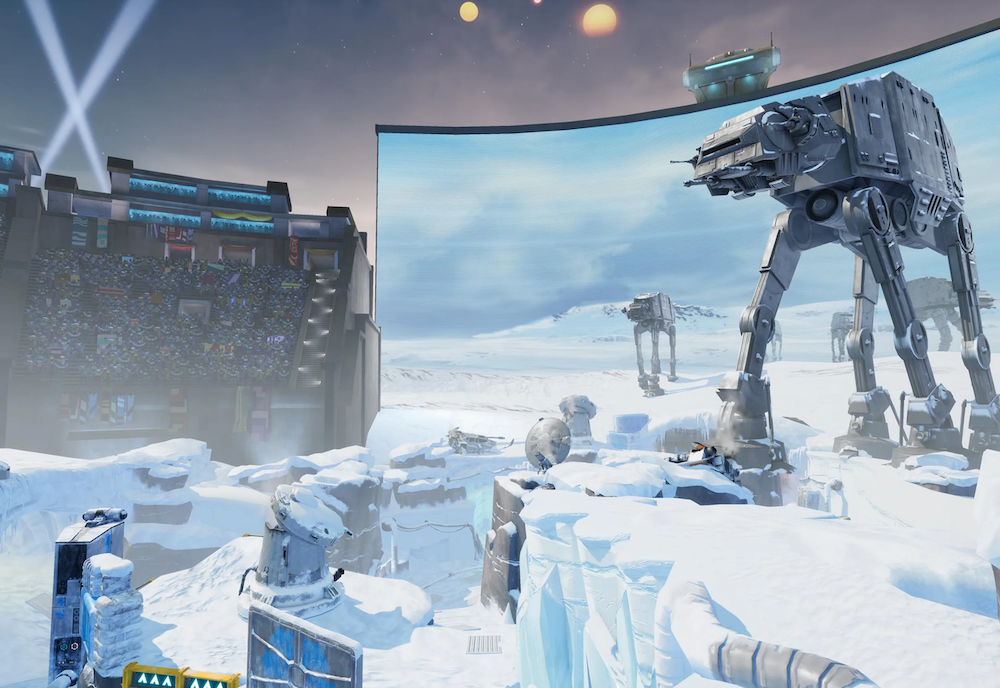 You can learn more about the characters and the game's lore over on the main Star Wars: Hunters website, and while you're there you can pre-register for the game which, as is the case with most free to play games, will unlock a number of rewards depending on how many people pre-register. When the game was originally announced back in February it was targeting a release before the end of 2021, but today's latest unveiling now pegs the game for a 2022 release, which isn't all that surprising given the state of the world and all. I'm sure between now and the time the game releases there will be even more news and information revealed about Star Wars: Hunters and I'm really looking forward to it.