Just when it feels like maybe Apple Arcade is hitting some sort of predictable pattern of announcing and releasing new games, they change things up once again. To be fair, the way Apple Arcade has debuted new titles has been all over the freaking place basically since the beginning, but it did seem like the past couple of months have shown some patterns emerging. New games being added to the "Coming Soon" section of Apple Arcade on Tuesdays, and new games and/or big updates to existing games arriving on Fridays. But here we are on a Monday and two new games have just been announced for Apple Arcade, so go figure.
First up is a special entry in the excellent Zen Pinball series from Zen Studios, or Pinball FX as you may know it on other platforms, titled Zen Pinball Party. This compilation features a mixture of licensed tables like Trolls Pinball, Kung Fu Panda Pinball, and How to Train Your Dragon Pinball from Dreamworks, licensed Hasbro tables like My Little Pony, real-life classics like Theatre of Magic and Medieval Madness, and some of Zen's own original tables like Wild West Rampage and CastleStorm. You can see a full list of included tables on the game's website, and it also says that more are already planned for future updates.
I have to say I've always been a fan of the Zen Pinball experience, at least in the early years. The simulation aspect of their physics engine is pretty good, though not perfect, but that only really matters when they're actually trying to recreate a real-life pinball experience. Where their games really shine is embracing that they are video games and can therefore do any damn thing they want, with over-the-top animations and effects that would never be possible on a real world physical table.
However, their newer releases like Williams Pinball adopted a very annoying free-to-play model, as opposed to just selling additional tables as one-off IAP like in Zen Pinball, and then those older games that had the more tolerable monetization never did get proper full screen support for newer devices, so I sort of stopped feeling compelled to play them. Hopefully this new Apple Arcade edition will alleviate both those issues by not having any IAP and being optimized for all the latest iOS devices as well as Mac and Apple TV. The Apple Arcade game will also feature online tournaments, special time-limited events, multiplayer modes, and more.
Another game that popped up in the Coming Soon section of Apple Arcade today is Zookeeper World from Japanese developer Kiteretsu. The origins of the Zookeeper series date way back to the browser gaming scene of the early 2000s, and I personally played the crud out of this game on the Nintendo DS back in the day. Then I played the crud out of it some more when it arrived on iOS devices around ten years ago, which also qualifies as back in the day.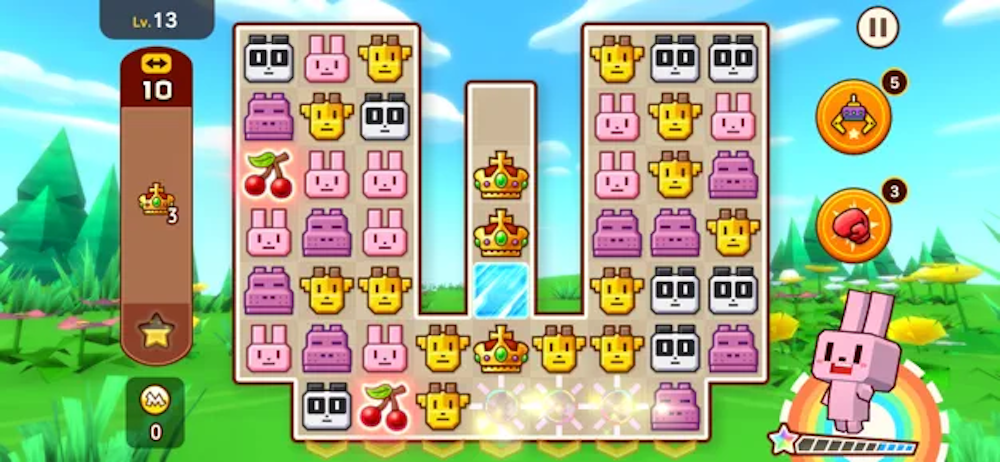 I haven't played nor thought about the series in a very long time, so I was completely surprised to see this appear as an upcoming Apple Arcade title today. Given my fondness for the series over the years, I'm very excited to see what they've done with Zookeeper World, which seems to take the excellent matching gameplay of previous games and greatly expand it into a full blown zoo simulation game. It seems really cool.
If App Store meta data is to be believed, Zen Pinball Party should be arriving on September 3rd and you can find a discussion thread in our forums for it here. Zookeeper World is listed as a September 10th release and you can find its accompanying forum discussion here.