A little while ago, Apple's Apple Arcade coming soon section was updated to list a few of the games hitting the service. One of these games was Detonation Racing () by Electric Square. Detonation Racing is an arcade racer about explosions with drifting that feels great. I've been playing it a bit since this morning and it is a lot of fun but needs a bit of work for the visuals. Electric Square have put out a Split/Second-like (link) racer with what seems like a good amount of content available from day one through its career mode and more. It also has controller support with button prompts for Xbox controllers. Watch the Detonation Racing trailer below:
The aesthetic and interface in Detonation Racing are very nice and I'm definitely going to dip in and out of this one over the next few weeks. I hope future updates can improve the visuals because it doesn't look great on my iPad Pro. A higher frame rate option would be great as well. Check out Detonation Racing on Apple Arcade here. Head over to our forum thread for it here for more discussion. Check out the official website here.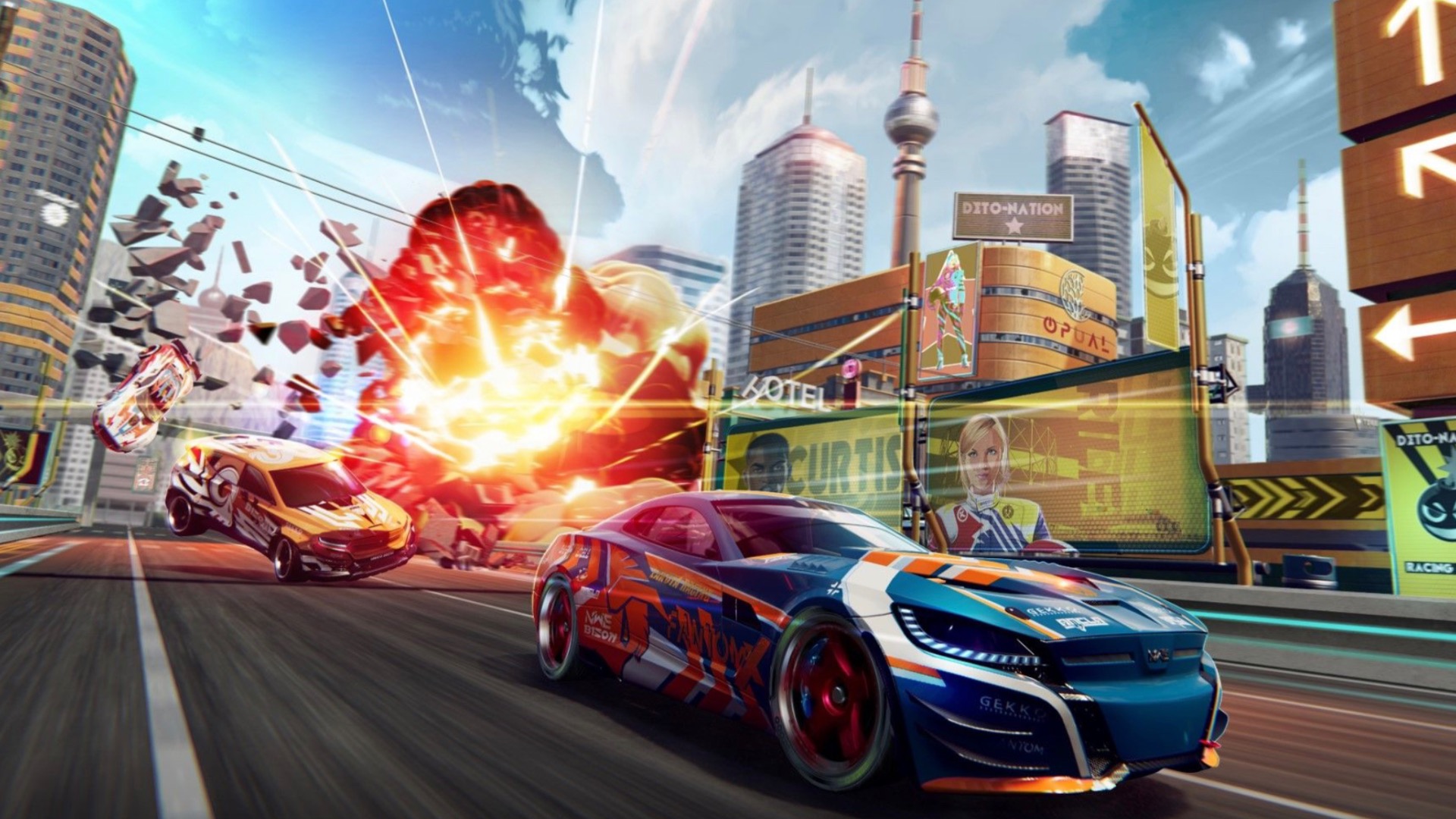 Wonderbox: The Adventure Maker from Aquiris got a massive update today in 1.5.0 that brought in support for sharing your adventures with links, new content for all sets (Goblin Raid, Castle Feud, Scorching Frontier), a hot and new sorting option, multiplayer improvements, and more. If you've not played Wonderbox: The Adventure Maker yet, you should definitely give it a go. It is even worth it if you don't want to create your own adventures and just want to try out stuff others have made. Charrua Soccer by BATOVI Games Studio hits version 8 with today's update adding various Olympus-themed events featuring Achilles, Ulysses, Zeus, and more.
Check out our forum threads for Charrua Soccer here and Wonderbox here. Head over to our dedicated Apple Arcade forum for discussion on the service and every game included here. Have you been checking out the new Apple Arcade updates over the last few weeks or are you still catching up with the new games added to the service with the big overhaul?