Fancy an intellectually stimulating match on your phone? Piccolo: Othello is a highly addicting board game adaptation featuring a sleek and minimalist look that's made for mobile. Based on the classic Othello strategy board game, Symbolic Software's visually pleasing title lets you play against either world-champion-worthy AI with adjustable difficulty or an actual human being.
Piccolo: Othello essentially tasks you to try and convert your opponent's tiles into your colour (either black or white), and whoever has the most tiles in their colour wins. The concept may seem simple, but it's a true test of wits – and the best part of it all is that there are no intrusive ads or pesky pop-ups that can ruin your concentration in a match.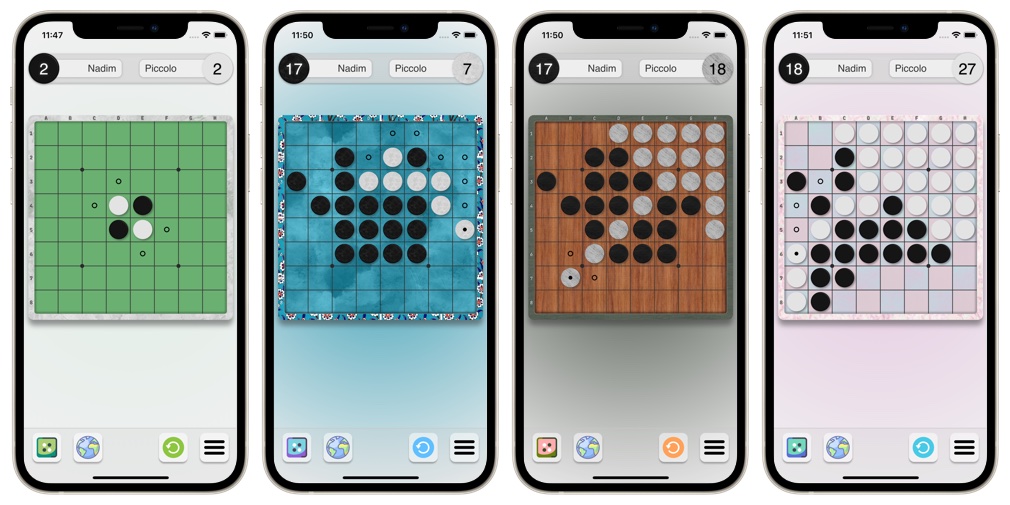 The game is a labor of love with zero tracking and only a small in-app purchase of unlocking extra themes if you feel like it. In fact, if you find yourself making a slip-up, there's a handy undo feature that gives you a do-over – and you don't even have to watch an ad to correct your mistake.
Available in 20 languages, Piccolo: Othello can be downloaded on the App Store absolutely free, so why not give it a chance, especially if you've never been introduced to the wonderful world of Othello.
Sponsored Content
This article is sponsored content written by TouchArcade and published on behalf of Symbolic Software to promote the recent launch of Piccolo: Othello. For questions or comments, please email [email protected]