Each and every day new mobile games are hitting the App Store, and so each week we put together a big old list of all the best new releases of the past seven days. Back in the day the App Store would showcase the same games for a week, and then refresh those features each Thursday. Because of that developers got into the habit of releasing their games throughout Wednesday or very early Thursday in order to hopefully get one of those coveted features spots. Nowadays the App Store refreshes constantly, so the need for everyone to release all on the same day has diminished. Still, we've kept our weekly Wednesday night format as for years that's the time people knew to check TouchArcade for the list of new games. And so without further ado please check out the full list of this week's new games below, and let us know in the comments section which games you'll be picking up!
---
Bitten! (Free)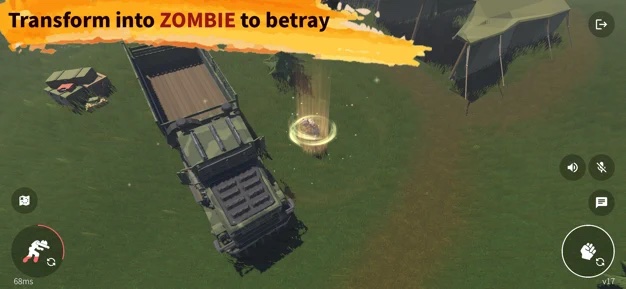 iTunes Description
Multiplayer game where you and other players (Survivors) defend the Shelter from zombies in a post-apocalypse world.
But there is a problem: some players are traitors! They've been bitten by a zombie and trying to kill everybody else.
Use power-ups, logic, tricks, and voice chat to disclose traitors or trick and kill others if you are the traitor.
Forum Thread: Bitten! (by U Basin)
---
Blast Beats (Free)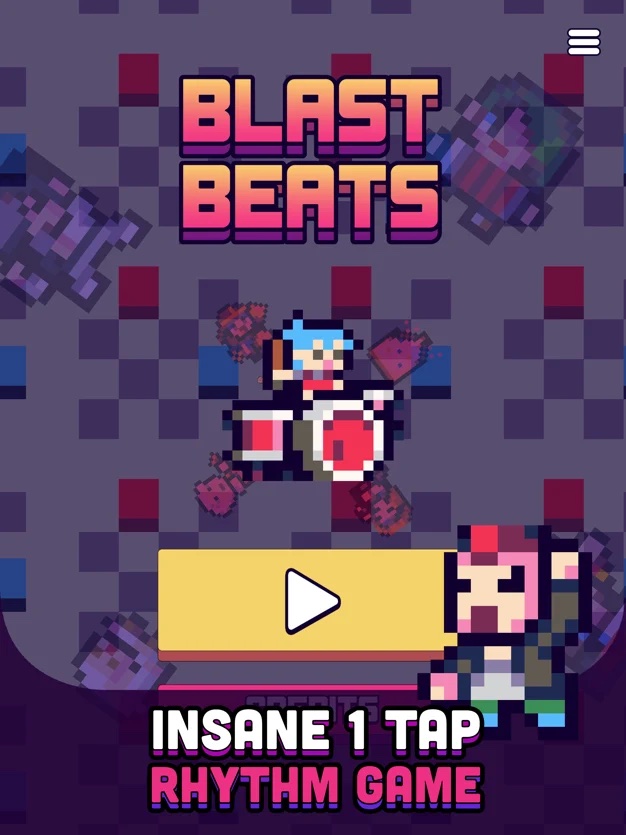 iTunes Description
Blast Beats is an Insane 1-Tap Rhythm Game with a Power Packed Soundtrack & Retro Pixel Art Aesthetic.

Insert a coin into that tiny pocket on your jeans. Why do they have those little tiny jean pockets? It's not like you can fit anything useful in there. Actually that's not true, it is great for holding guitar picks. Then, tap when a note is in the target, and that is how you play the game.
Forum Thread: Blast Beats (by Moby Pixel)
---
Er'body Swing (Free)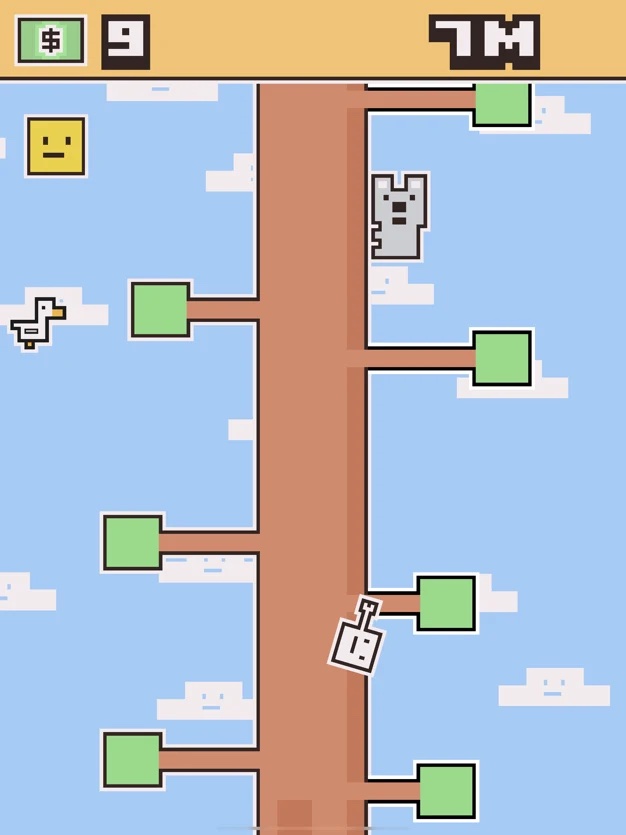 iTunes Description
Swing from branch to branch in this crazy tree climbing game with fun new gameplay and lots of characters to unlock

Can you outrun the incoming tide and SWING your way to the top of the tree? Download Er'body Swing and find out
Forum Thread: Er'body Swing (By Rocktapus)
---
Godzilla Destruction (Free)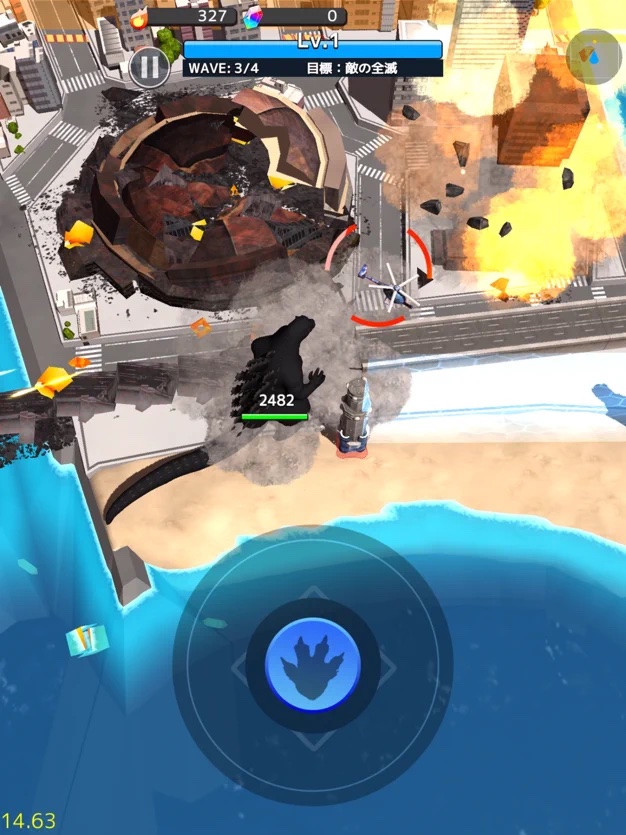 iTunes Description
Become the legendary Godzilla and crush cities underfoot in this exciting and easy to play game!

Become Godzilla and go on a worldwide rampage!
The exciting action game "Godzilla Destruction" has arrived!
Forum Thread: Godzilla Destruction (by Toho)
---
PewPew Live (Free)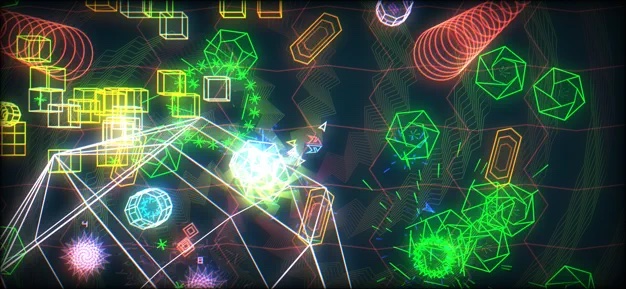 iTunes Description
Just another retro-futurist arcade vector twin-joystick shooter game.
With multiplayer.
With community built levels.
Forum Thread: PewPew Live (by Jean-Francois Geyelin)
---
River Legends ($2.99)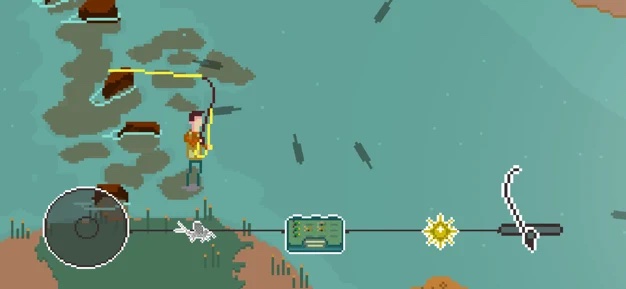 iTunes Description
River Legends: A Fly Fishing Adventure is a singe-player, pixel art fishing simulation with RPG and adventure elements. Learn to fly fish while traversing the virtual Pine Canyon.
Forum Thread: River Legends: A Fly Fishing Adventure (by Dantat Studio)
---
Santorini: Pocket Game (Free)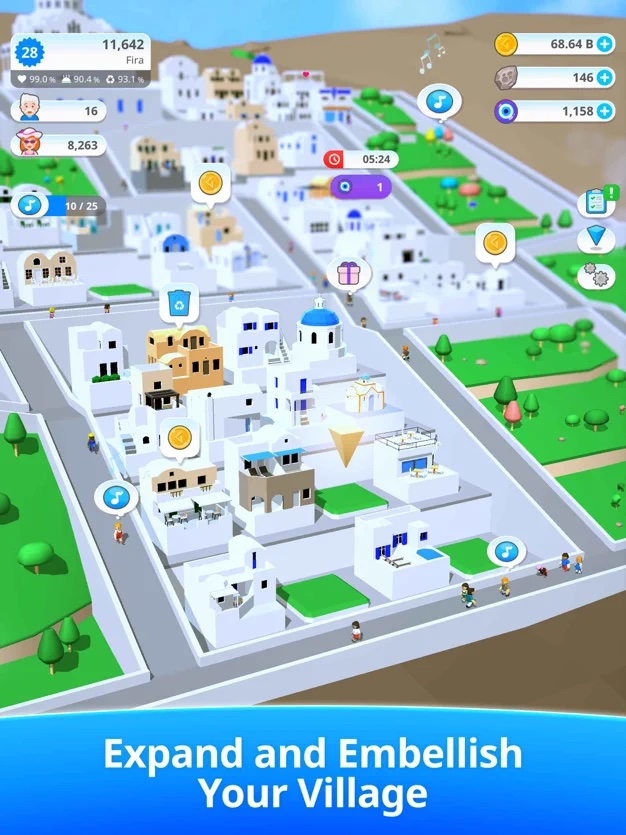 iTunes Description
Take a trip to Santorini, the gem of the Aegean Sea and the world's best resort!

Enjoy this 'Resort Management Simulation' game by building beautiful hotels and restaurants to create your vacation spots, as well as playing it as a healing & idle game, all the while enjoying the sea view.
Forum Thread: Santorini: Pocket Game (by NANOO COMPANY)
---
Sixit (Free)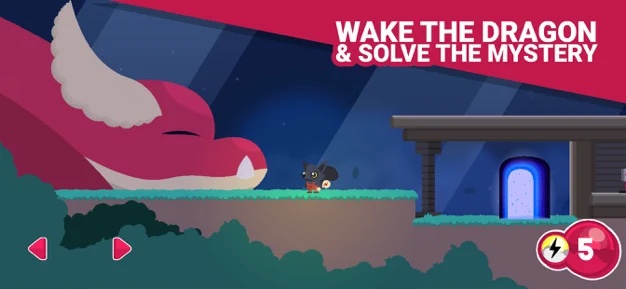 iTunes Description
A small narrative puzzle game, where you have only SIX actions each run.

You are Pep. Some kind of… mammal. Probably. You're a newcomer to the village. There's a sentient storm threatening the townsfolk, and everyone's putting a lot of pressure on you. But you can do it. I believe in you.​​

​With only six actions per run, you must explore the forest, solve its puzzles, and save your friends from the Great Storm.​
Forum Thread: Sixit (by Star Garden Games)
---
Summoners War: Lost Centuria (Free)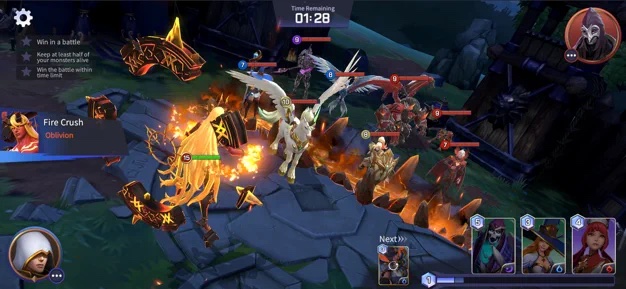 iTunes Description
YOU AGAINST THE WORLD. Fight a real battle in Lost Centuria! From the creators of the global hit game Summoners War: Sky Arena comes an addicting real-time strategy RPG with all your favorite Summoners War monsters.

Collect and upgrade cards featuring iconic monsters from the Summoners War world to use in battle. Equip your monsters with unique combinations of Runes and Skill Stones. Join an Alliance with friends to share monster cards and earn additional rewards. Craft the perfect strategies and teams to battle your way through an epic adventure.
Forum Thread: Summoners War: Lost Centuria (by Com2uS)
---
Super DJ (Free)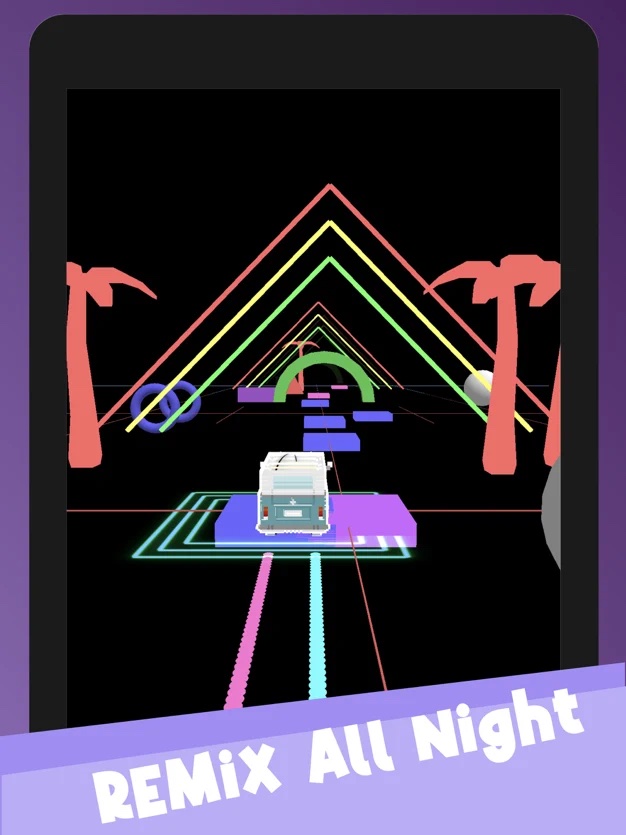 iTunes Description
Super Dj is amazing and unique
Discover a world of music and beats with Super DJ Tricky Beats 3D
"You got the power" to mix and Remix
You have to "control" the music.
Forum Thread: Super DJ (by Viking Factory)
---
Unbuild ($4.99)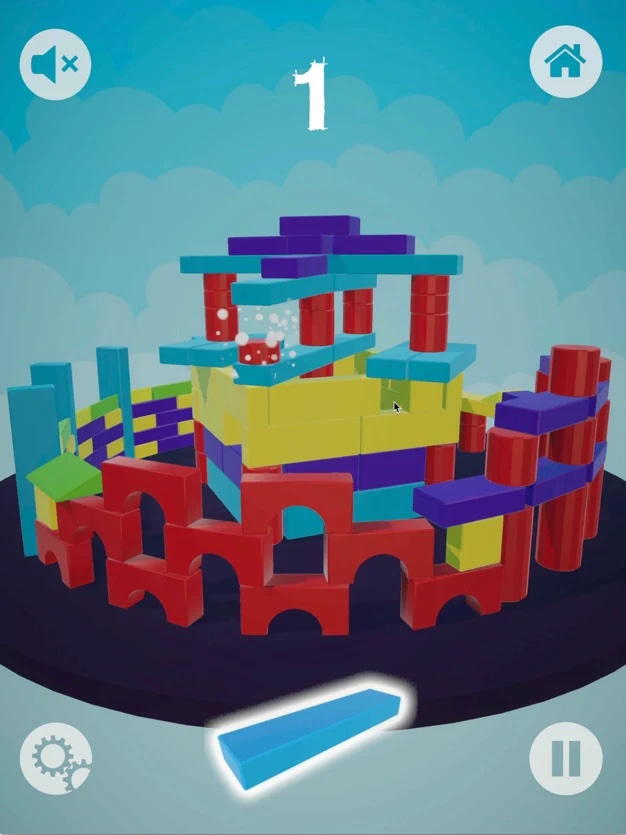 iTunes Description
Build turrets the other way around!

Here you have 10 completed building block constructs.
Can you take it brick by brick without anything falling to the ground?
Forum Thread: Unbuild (by Klickaffen Studio)
---
Under: Depths of Fear ($3.99)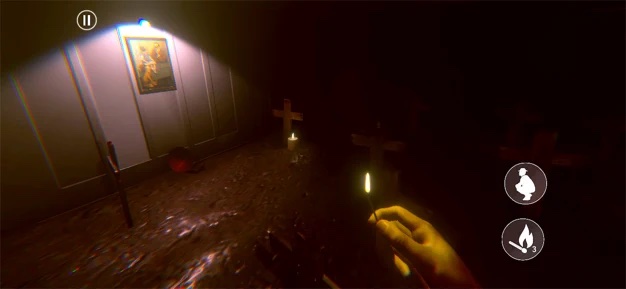 iTunes Description
Immerse yourself in the mind of traumatized WWI veteran, Alexander Dockter as he struggles to survive aboard an eerie turn-of-the-century ocean liner that is slowly sinking. As if trying to escape a colossal doomed ship in the middle of the night isn't frightening enough, you find out that your escape is sabotaged by malicious entities that seem to want something from you. Test your fears, hold on to your sanity and discover whether you can escape when all the elements turn against you in this terrifying horror experience.
Forum Thread: Under: Depths of Fear (by Rogue Games)
---
The 8th Son? Are You Kidding Me?: Another Reincarnation (Free)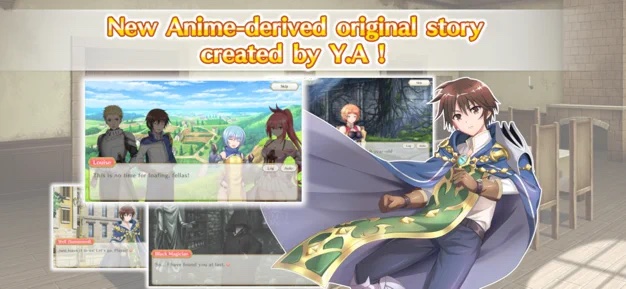 iTunes Description
THE 8TH SON? ARE YOU KIDDING ME? A.R.(Another Reincarnation) is the first mobile game app for the anime 'The 8th Son? Are You Kidding Me?', based on the best-selling novel of the same titles which sales over 2.7 millions copies in series.

Scenario is based on a new Anime-derived original story directed by Y.A!
As the mysterious protagonist of Another Reincarnation, players set out on an adventure to save a world on the brink of destruction with Wendelin and his friends.
Forum Thread: The 8th Son? Are You Kidding Me?: Another Reincarnation (by ViSUALIZE)
---