Shrouded Citadel, the AR dungeon adventure game by Pifer Studios has just launched worldwide for iOS and Android.
With Spring now in full-flow, Shrouded Citadel is arriving on the app stores at just the right time for players to take on its simple but incredibly demanding challenge – making it out of the Citadel alive!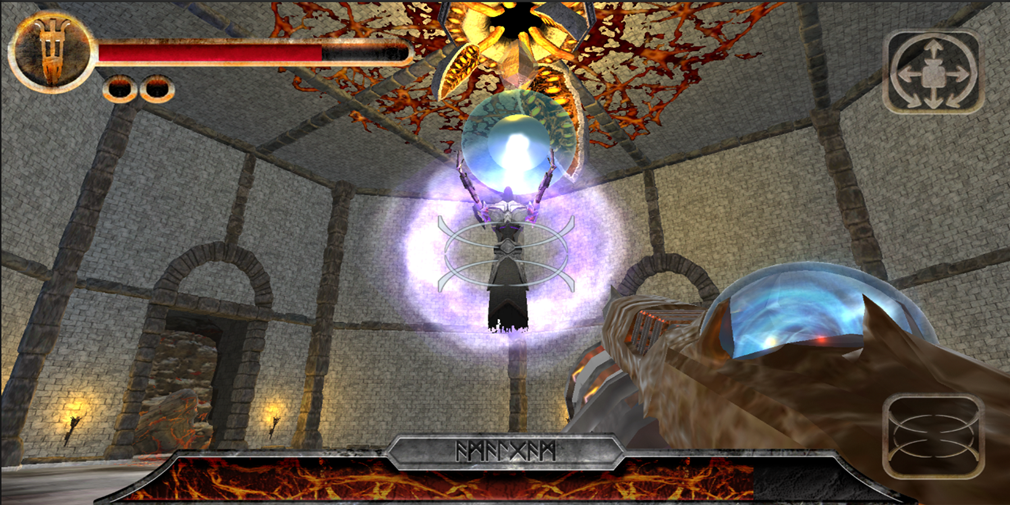 The first person adventure is delivered in 1:1 scale that has you traversing the vast depths of its dungeon floors (playing in a wide open space such as a field or park is highly recommended to enjoy the full experience). As you journey into the unknown, you'll need to decipher the game's intricate traps and puzzles using nothing more than your wits and a rather bad-ass plasma rifle.
Whilst the rifle serves as a useful aid for breaking through force-fields and uncovering hidden puzzles, the real fun can be had when combatting with the game's hostile ghouls and dungeon bosses. In these moments, Shrouded Citadel's advanced motion tracking really comes into its own, providing an extremely responsive and immersive experience as you navigate around your surroundings and aim at your enemies.
If you'd like to take up the challenge of escaping Shrouded Citadel then you can find it available for download right now from the App Store and Google Play for $1.99. You can also try the first two levels of the game via Shrouded Citadel's lite version for iOS and Android.
Sponsored Content
This article is sponsored content written by TouchArcade and published on behalf of Pifer Studios to promote the worldwide launch of Shrouded Citadel. For questions or comments, please email [email protected]