It was back in September that developer Perchang launched Warhammer Quest: Silver Tower, the third entry in the long-running series of digital adaptations based on the classic Warhammer board game. The following month in November, Perchang released the first big content update for the game adding in 5 new champions as well as a new Gauntlet Mode. Then just last month another big update was released featuring new champion the Hag Queen and a new summoning portal, but also news that similar types of updates would be coming out for the game each and every month. So, now that we're in March, Perchang is keeping to their word and has just released a big update today which they've titled March of Chaos. March of Chaos… in the month of March? I see what they did there!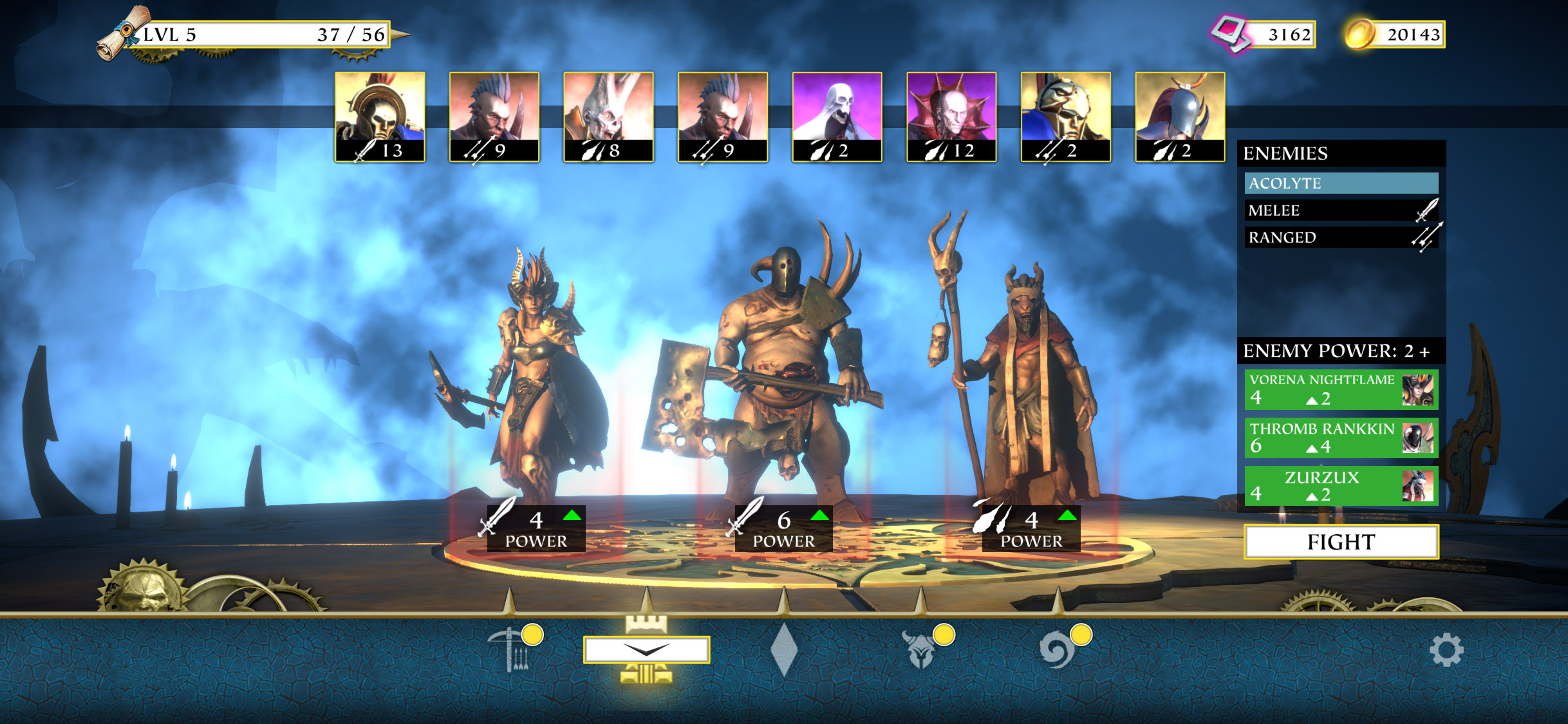 The marquee features of this new update are 3 brand new champions, the Darkoath Warqueen, Beastman Bray Shaman, and the Lord of Plagues which you can see in the screen above, as well as a new weekly game mode called The Crucible. This game mode is rather interesting as it'll only be available on Fridays and Saturdays and will give players a chance to earn some huge rewards that only get better the deeper you play. Of course the longer you do play the more difficult the mode becomes, and your champions' health bars carry over from stage to stage. Once all of your champions' health bars have been depleted, the Crucible is over and you'll have to wait for a new one the next week to play again.
The Crucible sounds like a neat twist on a weekly challenge mode that will force players to put some extra thought and care into how they play given its permadeath-ish nature, and of course new champions are always welcome. Overall it looks like a strong offering from the March of Chaos update, and I'll be curious to see if that naming convention will persist or if the "march" in March was just a coincidence. Will next month bring us the April of… Angst? Aggression? Acritochromacy? I guess we'll just have to wait and see, but in the meantime you can check out Warhammer Quest: Silver Tower for yourself for free on both the iOS App Store and the Google Play Store for Android.