Each and every day new mobile games are hitting the App Store, and so each week we put together a big old list of all the best new releases of the past seven days. Back in the day the App Store would showcase the same games for a week, and then refresh those features each Thursday. Because of that developers got into the habit of releasing their games throughout Wednesday or very early Thursday in order to hopefully get one of those coveted features spots. Nowadays the App Store refreshes constantly, so the need for everyone to release all on the same day has diminished. Still, we've kept our weekly Wednesday night format as for years that's the time people knew to check TouchArcade for the list of new games. And so without further ado please check out the full list of this week's new games below, and let us know in the comments section which games you'll be picking up!
---
Associo (Free)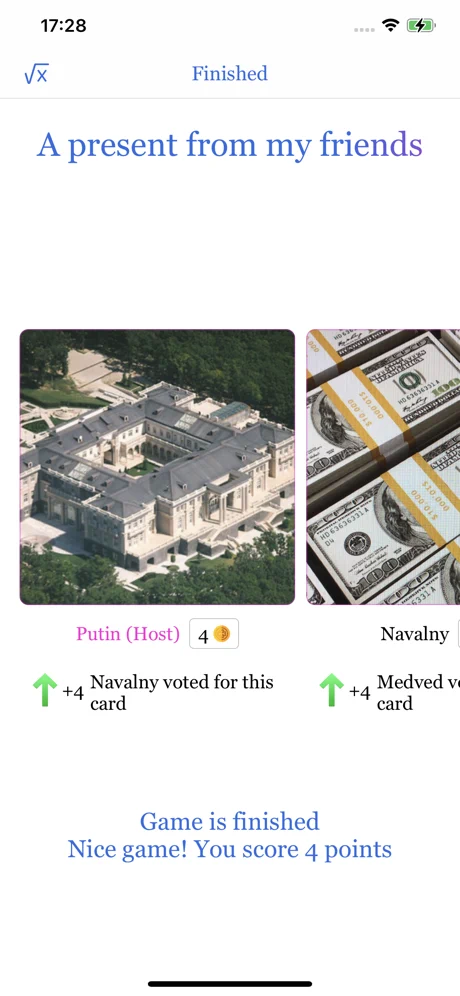 iTunes Description
Multiplayer game similar to 'Dixit' or 'Imaginarium'. Only instead of drawn cards, players share photos.
Forum Thread: Associo (by Dmitriy Kegeles)
---
Battlecruisers (Free)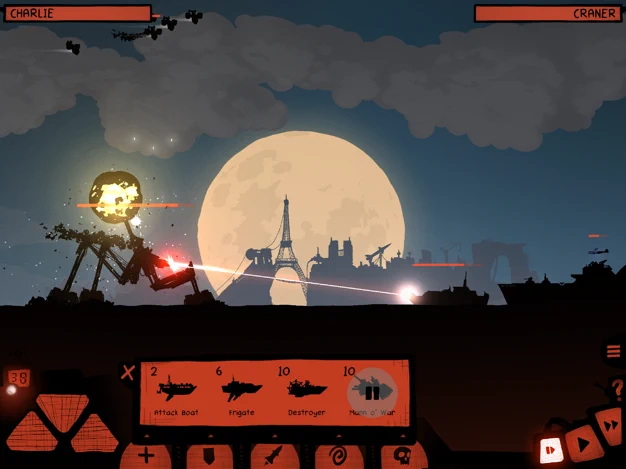 iTunes Description
A visually stunning RTS where players build the ultimate battlecruiser to strategically attack and destroy enemy warships. Step aboard this indie war game for minimalist design, explosive gameplay, and an addictive soundtrack. And nukes! Never forget the nukes.
Forum Thread: Battlecruisers (by MechaWeka)
---
Battlepalooza (Free)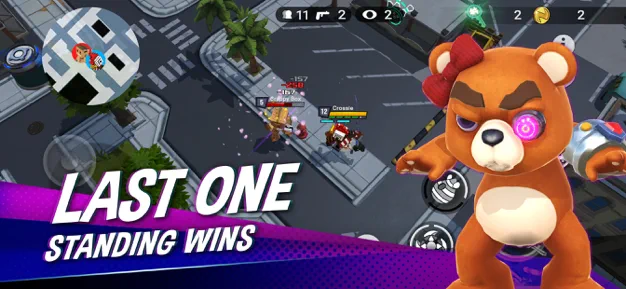 iTunes Description
You are invited to Battlepalooza! A digital game show in the form of a battle royale, where real-world cities are your arenas. Compete in real-time against live contestants from around the world for valuable prizes. Grab as many coins as you can in the battleground without getting fragged. Be the last of the 24 contestants to survive to take home the big loot! Battlepalooza is designed for players of all skill levels, but some strategic thinking and a little bit of luck will get you far.
Forum Thread: Battlepalooza (by nWay)
---
Jetpack Fried Chicken (Free)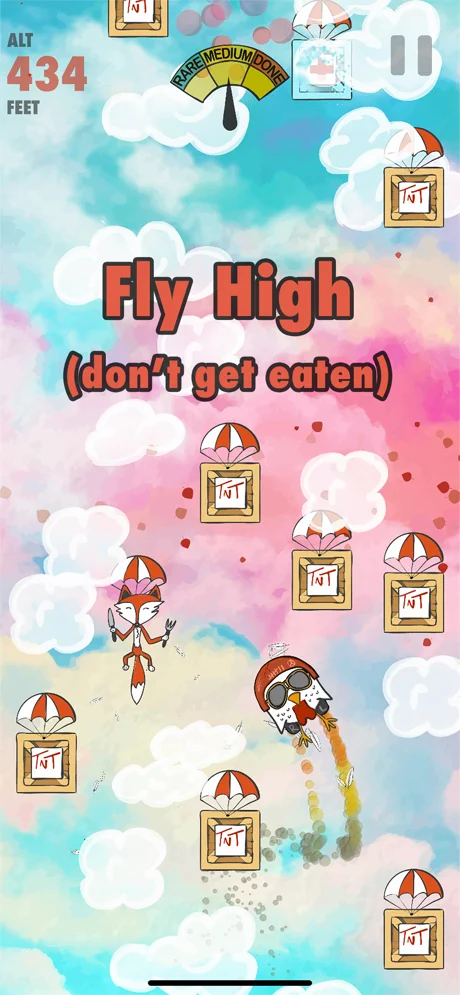 iTunes Description
– Dodge exploding dynamite boxes that throw you around the air and raise your cooking temperature
– Beware of the mighty eagle that is waiting for you to fall of the path
– Stay clear of the hungry foxes that are patiently waiting for their lunch
– Take advantage of powerful crosswinds that can become your escape or doom
– Remember to cool down with ice boxes or you are done.
Forum Thread: Jetpack Fried Chicken (by Salmon Brothers)
---
Knightin'+ ($3.99)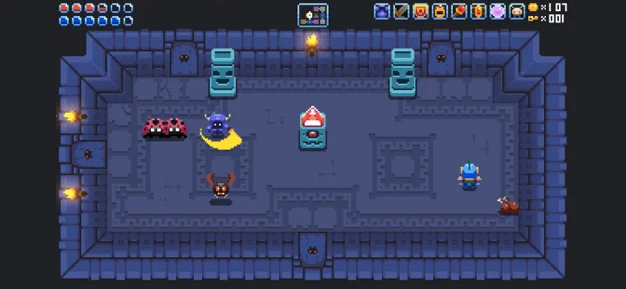 iTunes Description
Explore and fight your way through the dangerous dungeons filled with traps, puzzles and magical artifacts. And, of course, show the evil bosses who is the real boss here.
Knightin'+ is a classic adventure game made by one person (yep, it's me) inspired by the amazing masterpieces from 90s. So what can you expect from this game? Let's sum up.
Classic adventure gameplay (i.e. explore the dungeon, fight monsters, solve puzzles, collect loot, unlock new abilities, proceed to the next dungeon)
Tongue-in-cheek story (that shouldn't be taken seriously by any means)
Stylish pixel art graphics
Catchy soundtrack
Forum Thread: Knightin'‪+‬ (by Crescent Moon Games)
---
Letter Wizard Word Search (Free)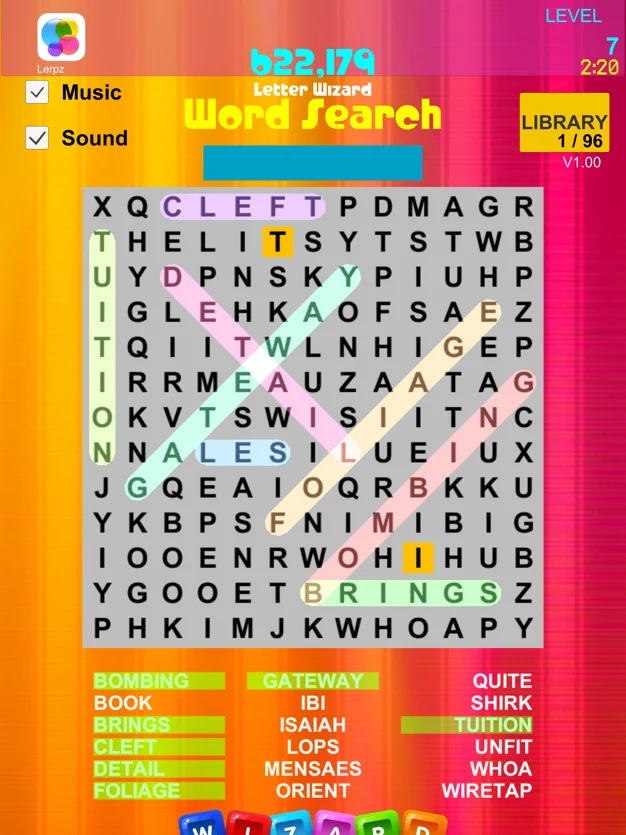 iTunes Description
Find words hidden in the letter grid. Secret words randomly picked from a category will appear in the puzzle but not shown on the list, find these for bonus points. Some letter tiles will change colors and multiply the word points.
Unique scoring system with bonus tiles.
Forum Thread: Letter Wizard Word Search (by Les Bird)
---
Psycholonials (Free)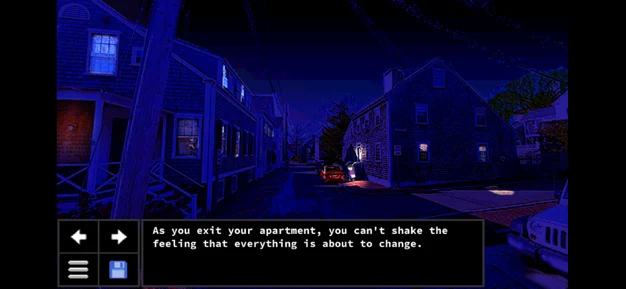 iTunes Description
While in communication with supernatural forces, two influencers launch a daring new social media brand. Set on April 20th, 2020, Psycholonials is a multipart visual novel with an engaging story and compelling characters.
Forum Thread: Psycholonials (by The Silence Mill, Inc.)
---
Puzzle Dino – Egg Adventure (Free)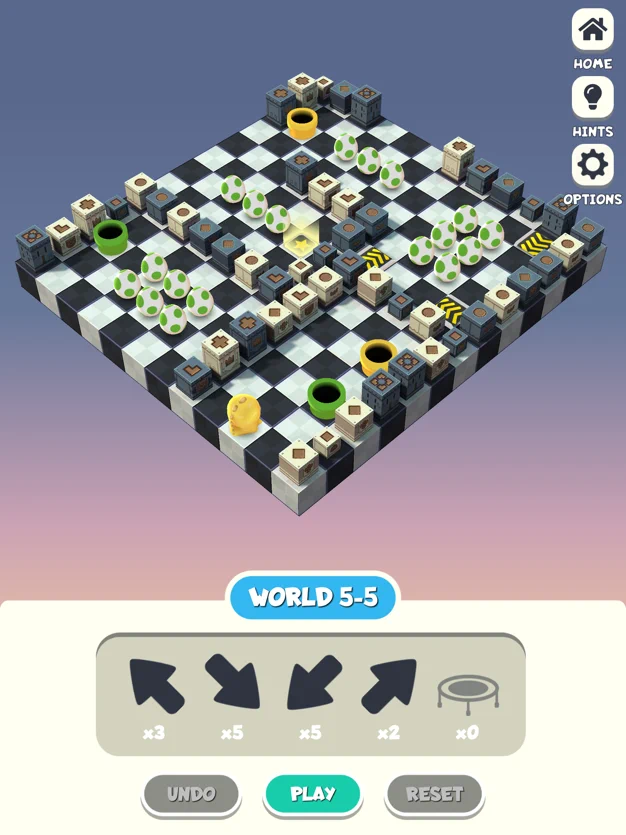 iTunes Description
In Puzzle Dino, you place navigation arrows to help Dino navigate around various obstacles, collect all the eggs and reach the goal.
Forum Thread: Puzzle Dino – Egg Adventure (by Dream Pig Games)
---
RogueRun – Abyss Towe‪r (Free)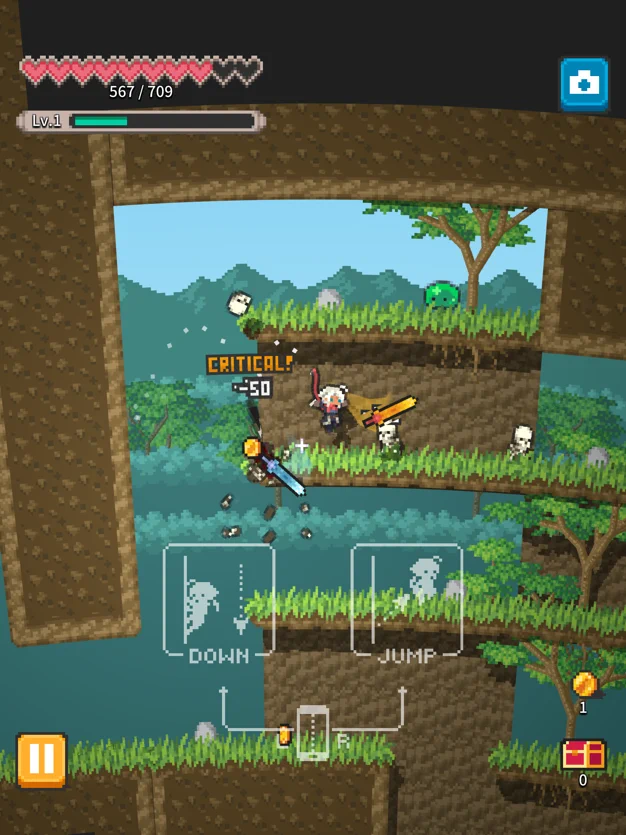 iTunes Description
The "Abyss Tower" will take you on an adventure!
What awaits you there!?
Play an authentic hack-and-slash roguelike with simple left-right tap controls!
Forum Thread: RogueRun – Abyss Towe‪r (by zoo)
---
Serania – Path of the Scion (Free)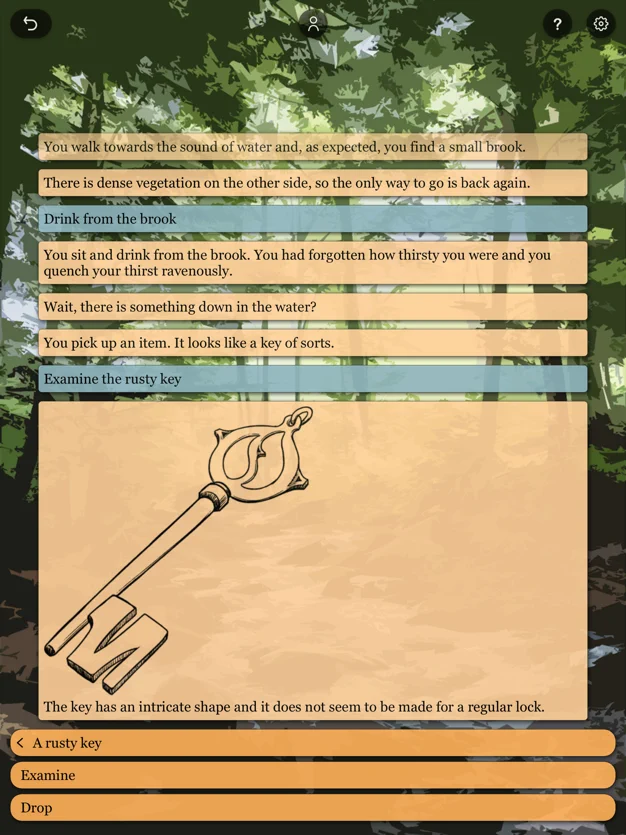 iTunes Description
Escape the Blackblades and search for answers about your mysterious past in this new, fresh take on the text-based role playing genre.
You can play the first 1/4 of the game for free. If the game is for you, you can buy access to the full story.
Experience the adventure in a flow that never gets too heavy. You are free to explore the world of the story and build your character.
Meet other characters, manage your inventory, go on missions and fight deadly battles. Follow the clues and find out the truth about your ancestry.
Forum Thread: Serania – Path of the Scion (by FableTree Productions)
---
Snowballin' 3‪D‬ (Free)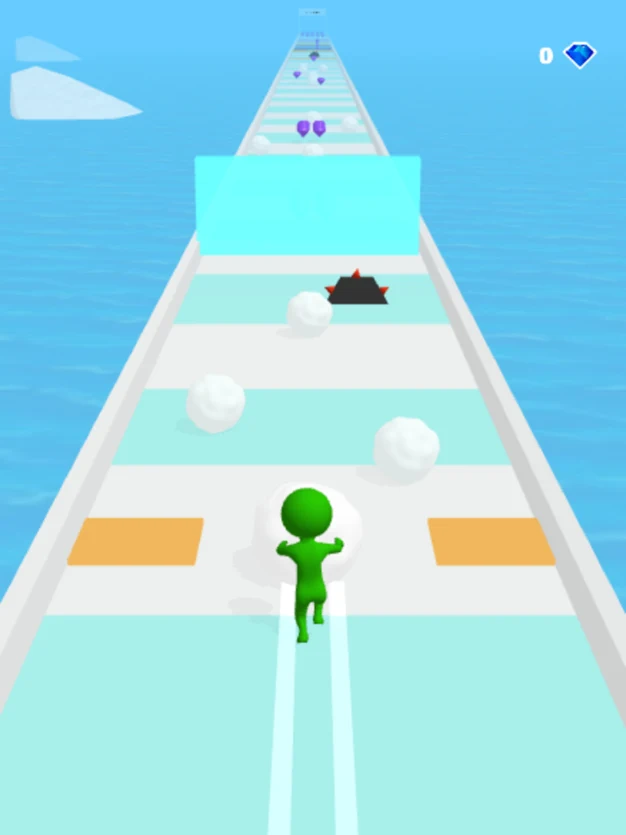 iTunes Description
Roll your snowball along the icy path collecting other snowballs along the way. Make your snowball as big as you can. The bigger the snowball at the end of the level, the more gems you will collect.
Forum Thread: Snowballin' 3D (By Chris Phillipou)
---