Hello gentle readers, and welcome to the SwitchArcade Round-Up for January 14th, 2021. After a couple of slow weeks, we're starting to see the eShop heat up again. From here on out it's going to be a couple of wild months, so I hope you saved a few bucks. We've got summaries of all of today's new releases, which include some pretty spiffy ways to spend your gaming time and money. On top of that, we've got the usual incoming and outgoing sales lists, meager though they may be today. Let's go!
New Releases
Scott Pilgrim vs. The World: The Game – Complete Edition ($14.99)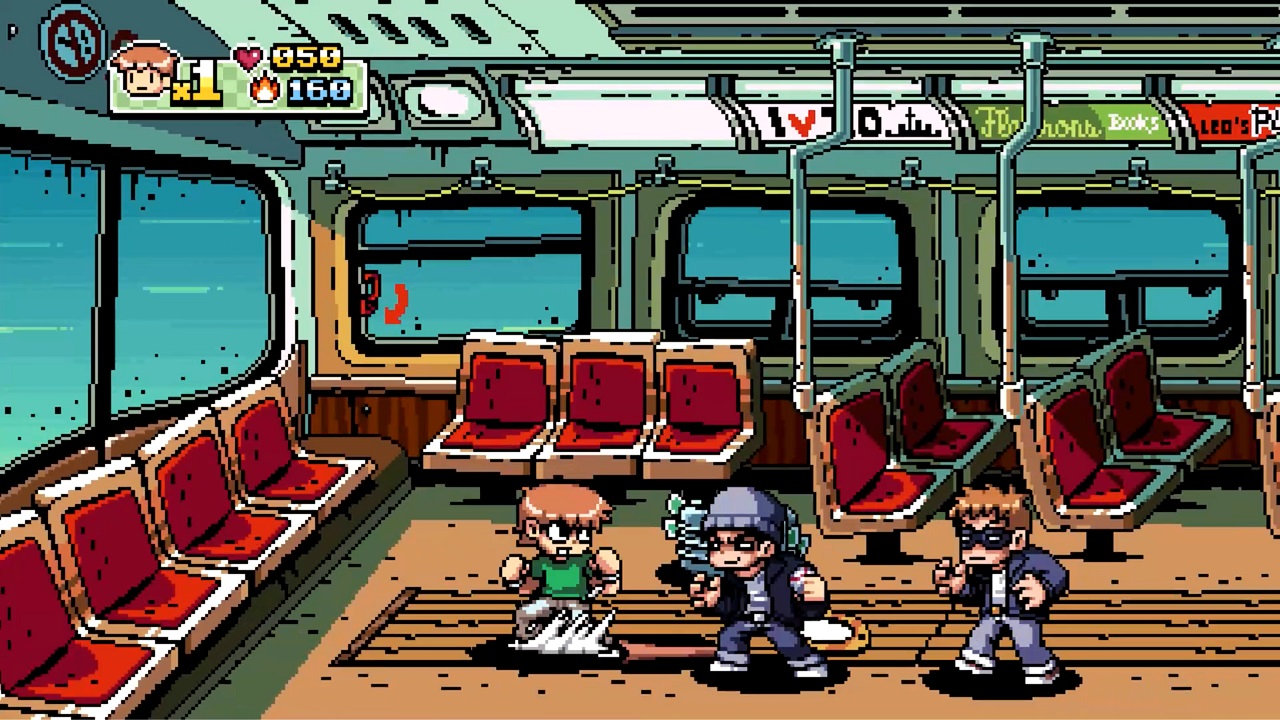 SwitchArcade Highlight!
People have been begging for this game to make its return since almost the exact second it was delisted, and it's finally happening. I don't even want to know the amount of legal wrangling that had to take place. The important thing is that it is here, and it even comes with the DLC that was originally sold separately. It's a River City Ransom-inspired beat-em-up through the mean streets of Toronto, with Scott and friends battling Ramona's Evil Exes. It originally arrived during a serious beat-em-up drought and I think that, combined with its excellent presentation and sudden unavailability, perhaps gave it a greater presence in people's minds than it can stand up to under modern examination. But it's still a pretty good time, especially with buddies.
Shadow Gangs ($23.99)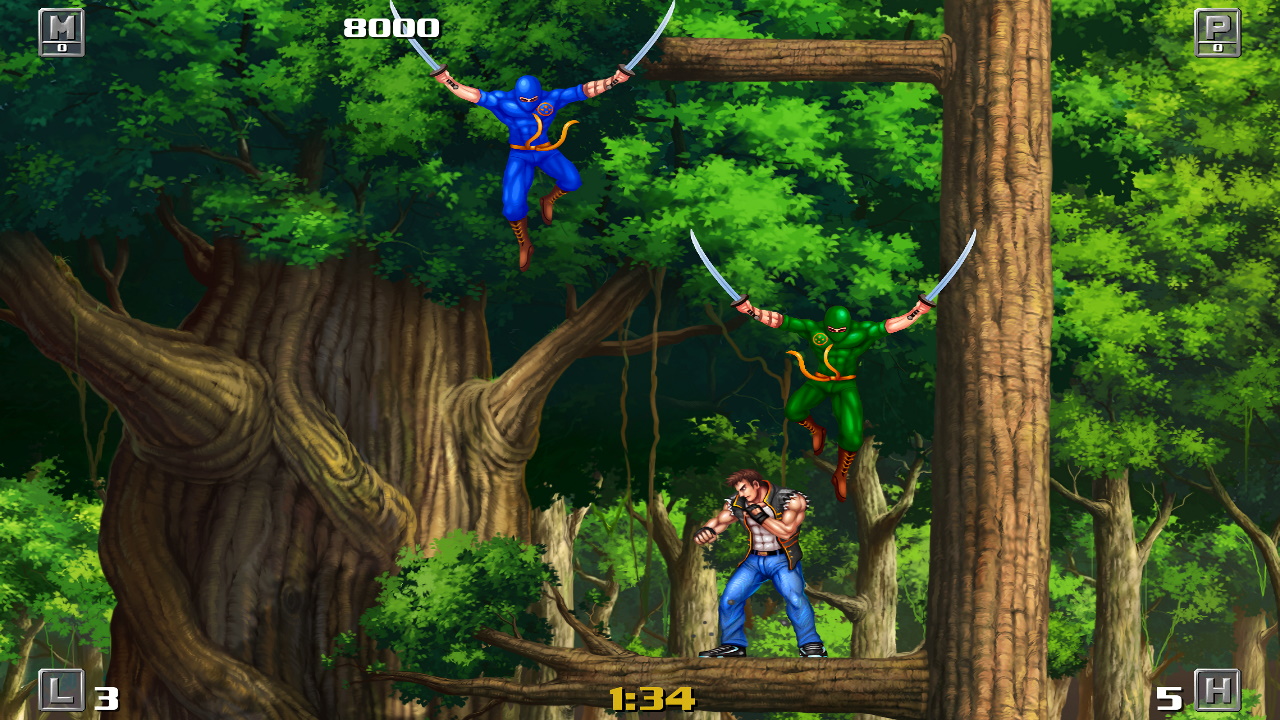 SwitchArcade Highlight!
I mean, how often do you get a decent Shinobi-style game in this day and age? I have my criticisms of Shadow Gangs. It's brutally difficult, and while it constantly evokes Shinobi it never quite matches up to its straightforward and fun ninja action. But it looks amazing and plays well enough to scratch the itch, and I think that will be enough for old-school SEGA fans. I think it's priced a little high for what it is but if you don't mind the relatively hefty sticker price, some fairly high-quality arcade-style thrills are waiting for you in Shadow Gangs.
Ping Redux ($4.99)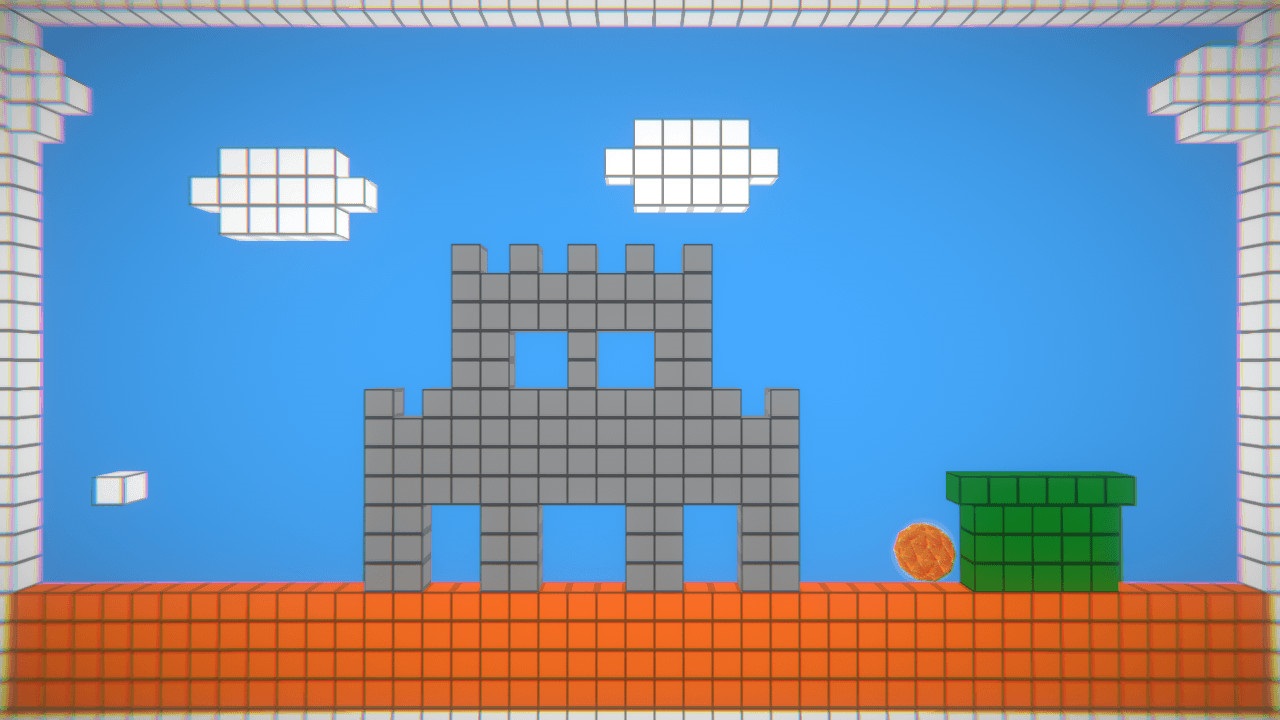 SwitchArcade Highlight!
A simple idea, but it's executed quite well. Each stage has a tasty orange that you need to hit with your ball. You have a set number of shots, and there will almost always be some kind of obstacle in the way that you'll either need to break or bounce around. There are more than 100 stages to play, and it gets surprisingly challenging as you go. Everything rests on the level designs, and fortunately Ping Redux comes through on that aspect. A nice, cheap puzzler to spend a weekend with.
Rhythm Fighter ($16.99)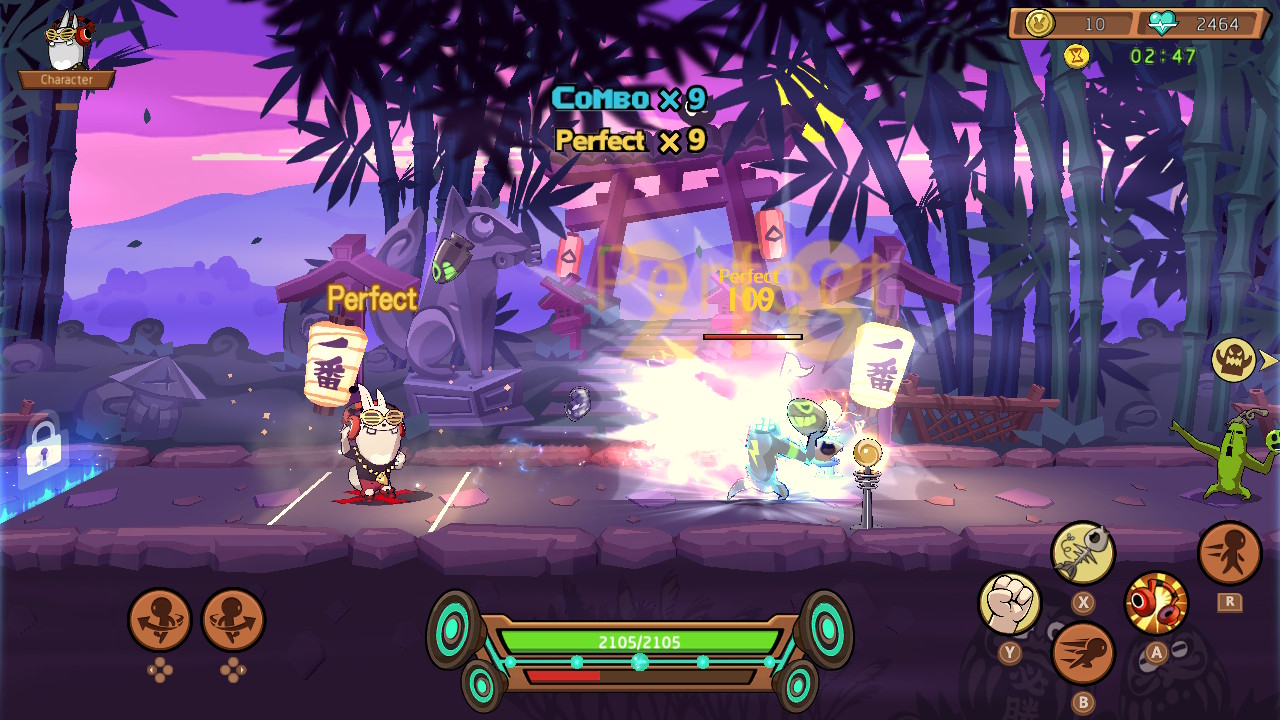 SwitchArcade Highlight!
Take Crypt of the Necrodancer's "roguelite to the beat" idea and apply it to a side-scrolling beat-em-up, and you won't end up too far from what Rhythm Fighter is all about. And hey, it's really fun. The translation is a little rough in places, but that's not really all that important. The presentation and gameplay are spot on, and those are the points that matter most in a game like this. If you like rhythm games, this will definitely be your jam.
16-Bit Soccer ($4.99)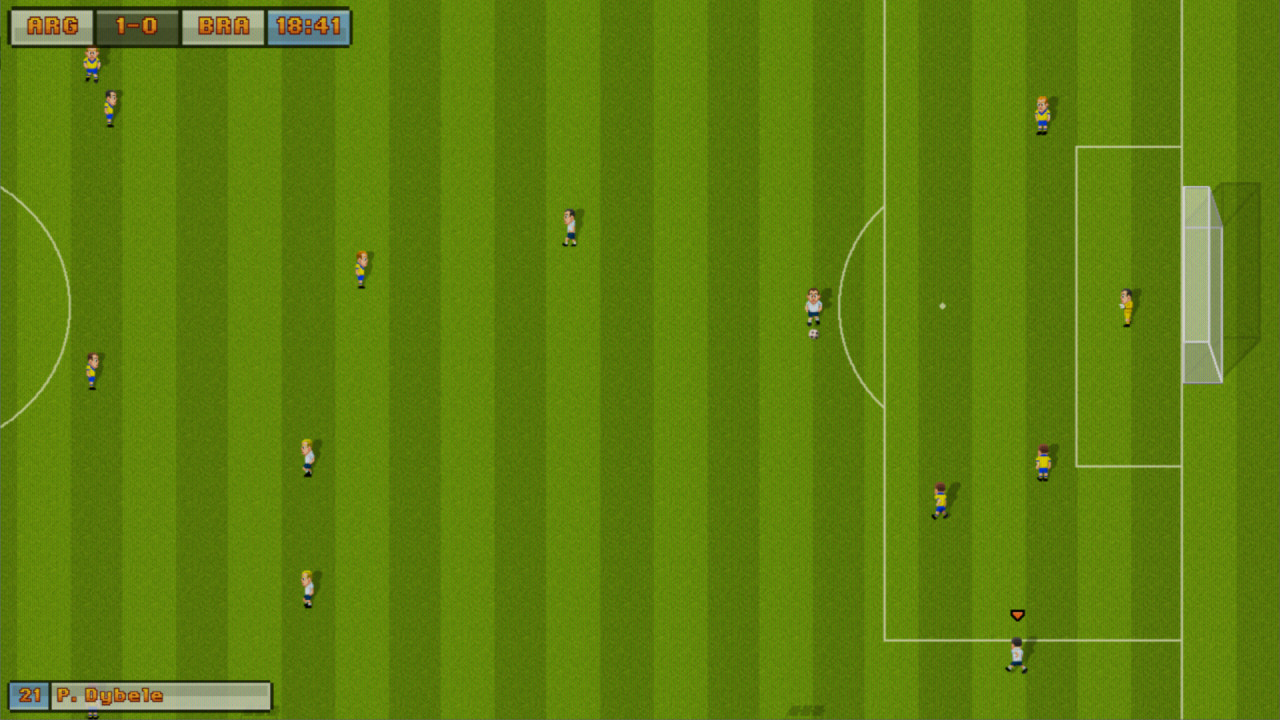 From the developer of Croc's World, Pacific Wings, and Yellow Fins comes this obvious homage to Sensible Soccer. It features five different leagues with more than 120 teams, two different types of tournaments, and a few difficulty levels. You can play against the computer opponent or versus another player via local multiplayer. I wouldn't expect this to play as well as Sensible Soccer, and judging by the developer's past efforts it's probably not very good at all. Its biggest advantage is offering two-player soccer for five bucks, and that only takes a game so far.
Life of Fly ($14.99)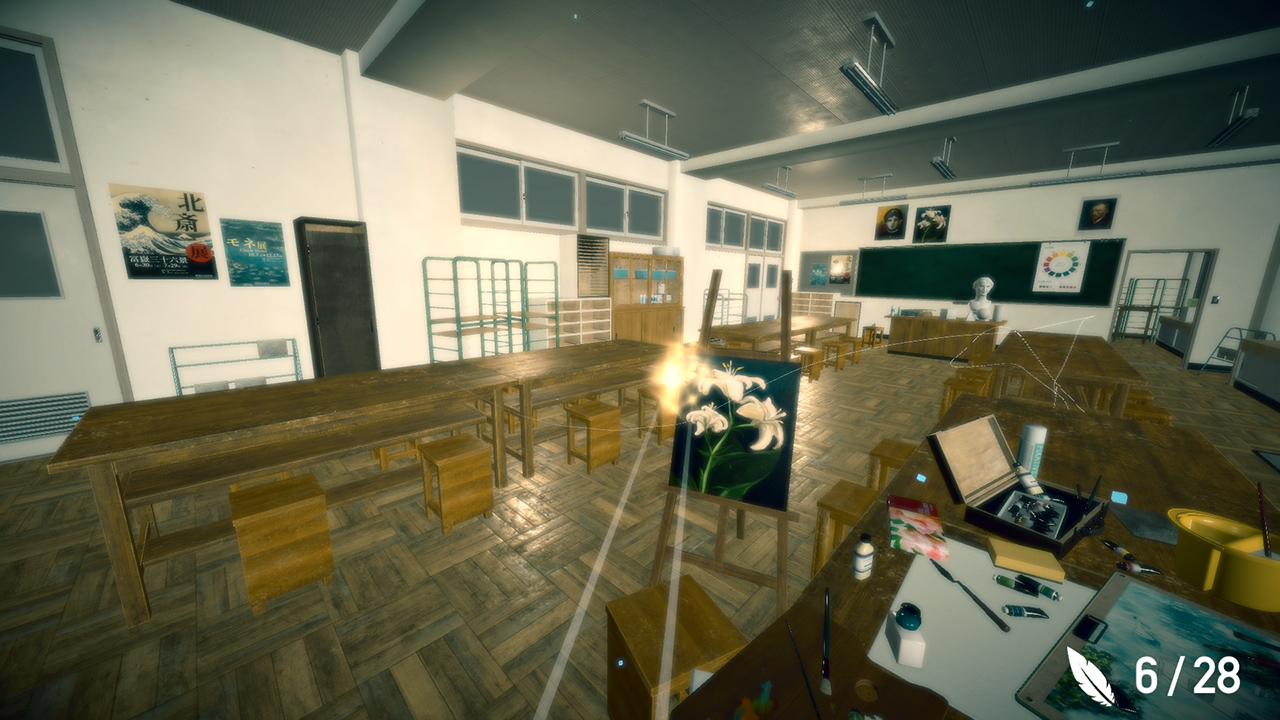 Here's an odd one. We've seen a few games that focus on the relaxing sensations of flying around in non-threatening environments, but they usually cast you as a bird or something like that. Not in this game, though. In this one, you play as a fly. Or rather as a number of flies, each with their own episode where you buzz around a new environment and listen to the fly wax philosophical about its life. I mean, sure, why not? If you like the sound of the idea, you'll probably enjoy the game. It delivers on what it sets out to do fairly well. Easily the strangest release of the day.
Zotrix Starglider ($9.99)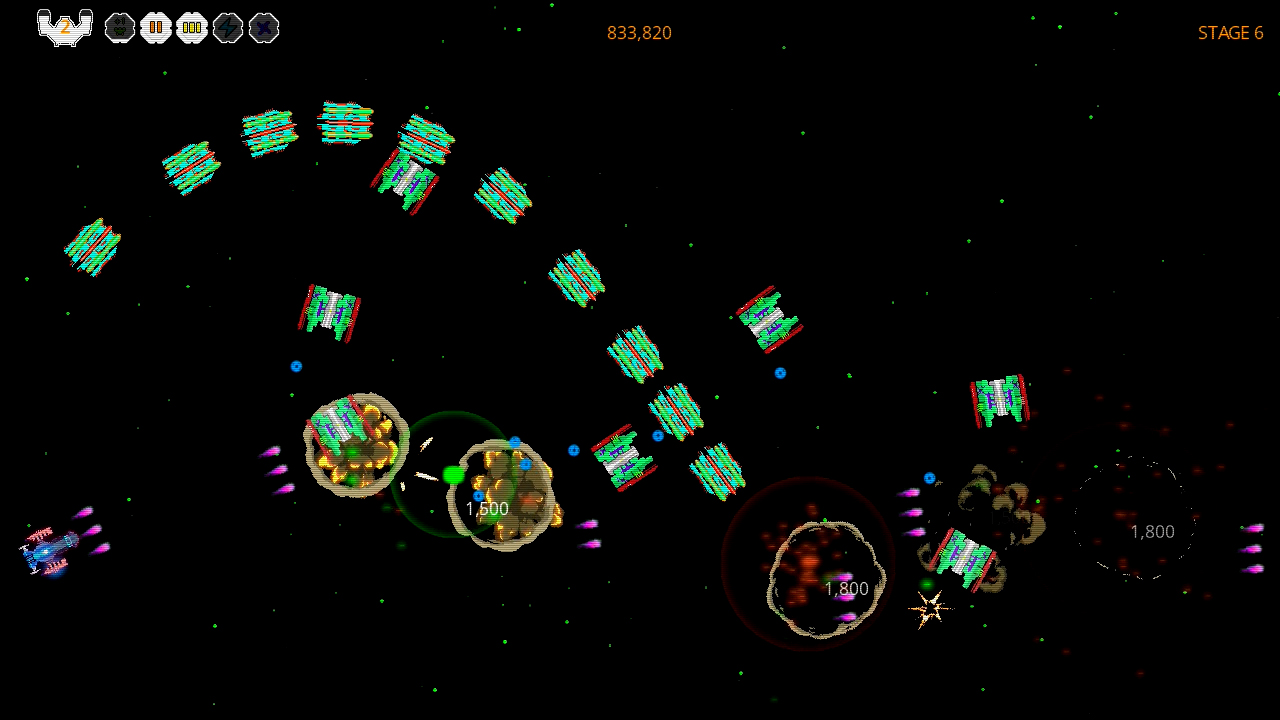 Another fairly straightforward wave-based twin-stick space shooter. Grab power-ups, fend of incoming enemies, and try to clear all of the stages. The presentation's a bit on the humble side of things, but it looks okay. Plays decently, too. But there's really nothing remarkable about it at all, and it's hard to recommend dropping ten bucks on a rather plain shooter when the Switch has so many excellent ones that offer more fun at a similar or better price.
Dogfight ($9.99)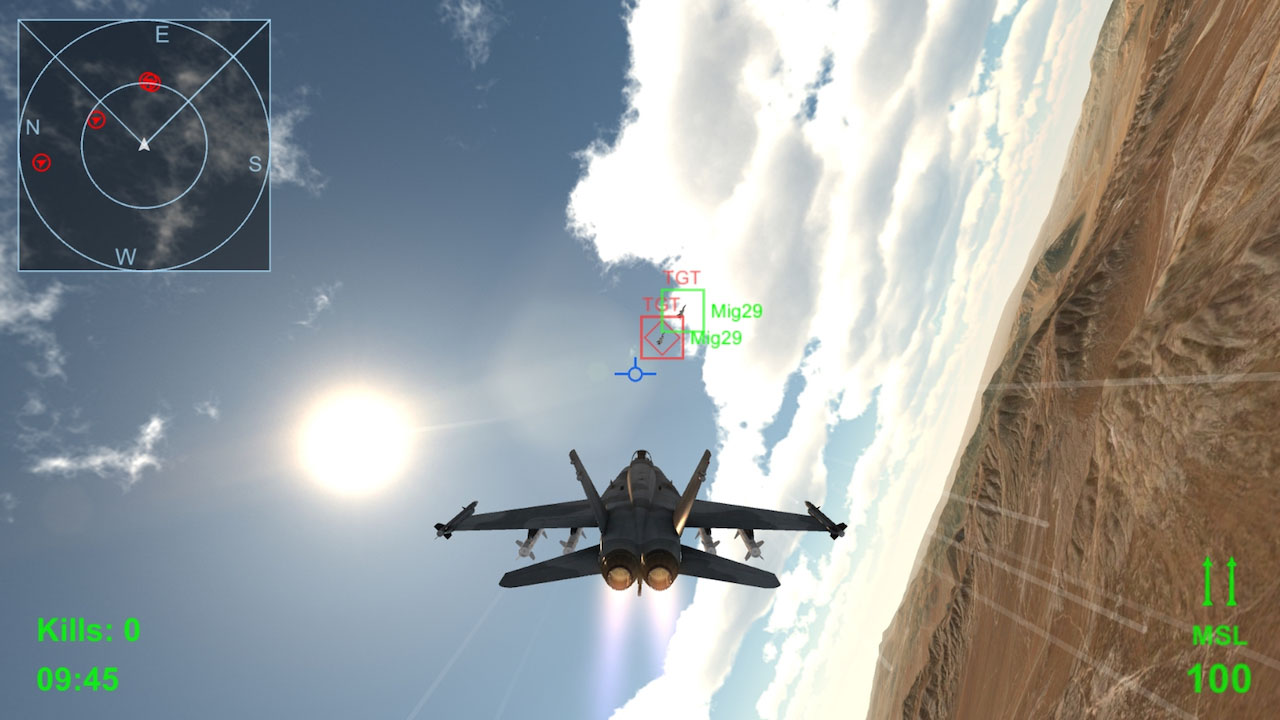 Aw heck, I summoned Sabec. After the onslaught of pure trash we've seen come to the eShop this week, there's something oddly comforting about the more usual Sabec stuff. This is a very basic dogfighting game that sees you piloting a few different military jets and getting into scraps with enemies. Use machine guns and missiles to fend off your foes and complete missions. Is it worth ten bucks? Absolutely not. Is it worth the two bucks it will eventually be on sale for? Also no. But at least it isn't as bad as Top Gun Air Combat, and this week that's enough for me to pull my punches a little.
My Hidden Things ($6.99)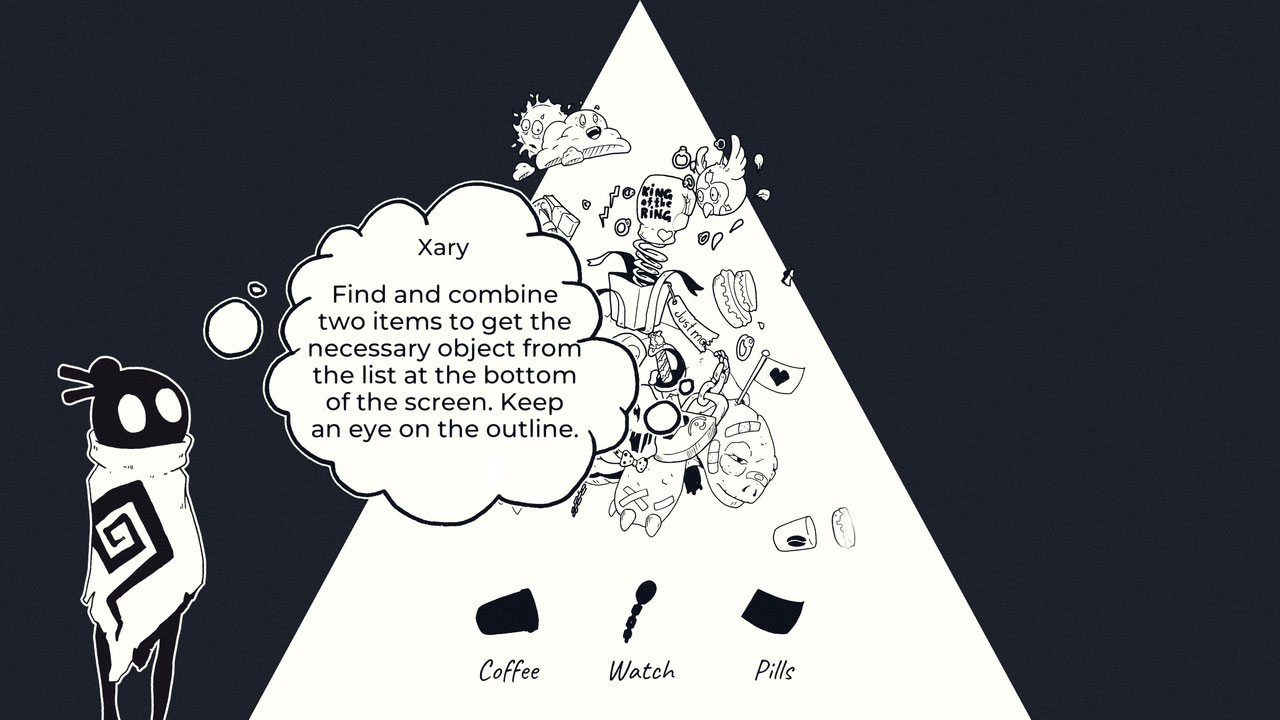 A story-heavy hidden object game with a few quirks to call its own, My Hidden Things at least gives fans of the genre a break from the constant flow of Artifex Mundi games. You not only need to find the objects in the scene, but also often need to combine them to check off the items on your list. The story is about a journey into the dreams of various people to help them get over their issues and retain their humanity. The monochrome visuals aim for a comic art style that at least helps it stand out among the fancier entries in the genre. Not my kind of thing, but it could be yours.
Four in a Row ($5.99)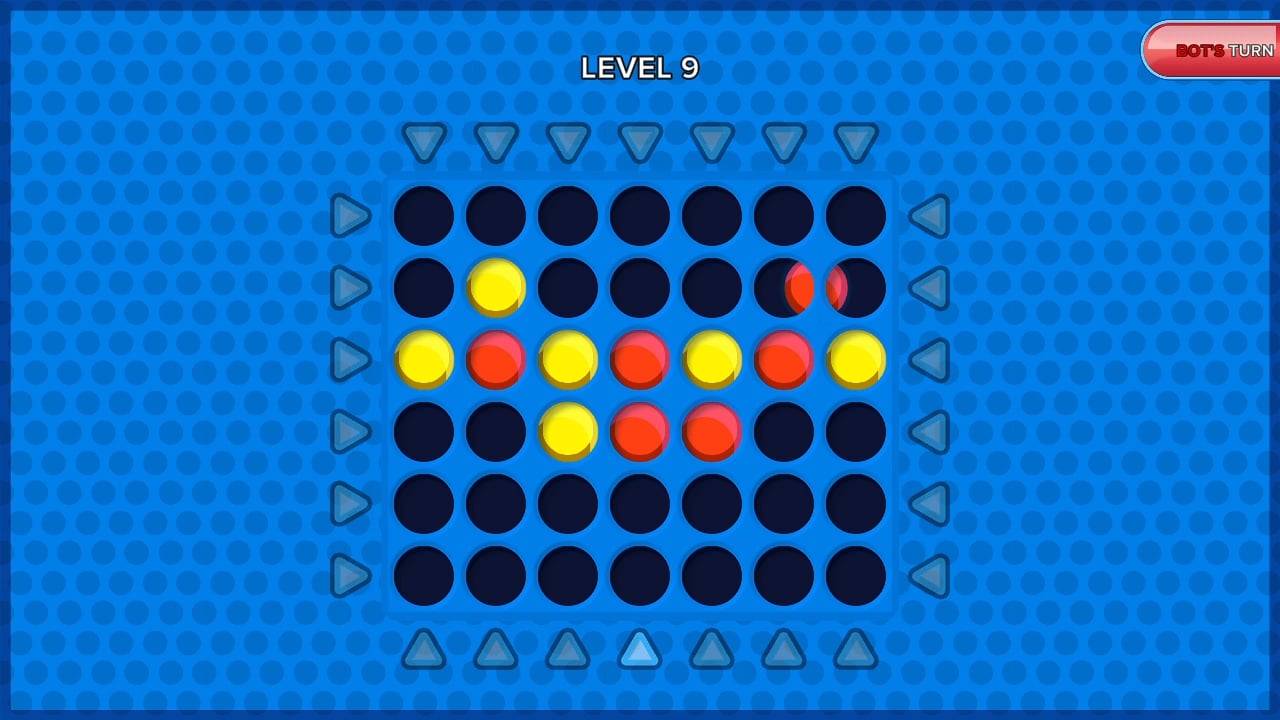 This is a video game version of Milton Bradley/Hasbro's Connect Four, but with no license because who needs those anymore? Well, it's not like Ultimate is the first company to make a generic Connect Four, and the game is just an extension of Tic-Tac-Toe to begin with. The real issue here is that this is the most bland take on the idea you could realistically imagine. Thankfully there is support for two players, even if only via local multiplayer. You can also play against the computer if you hate having fun.
Pixel Game Maker Series Werewolf Princess Kaguya ($9.99)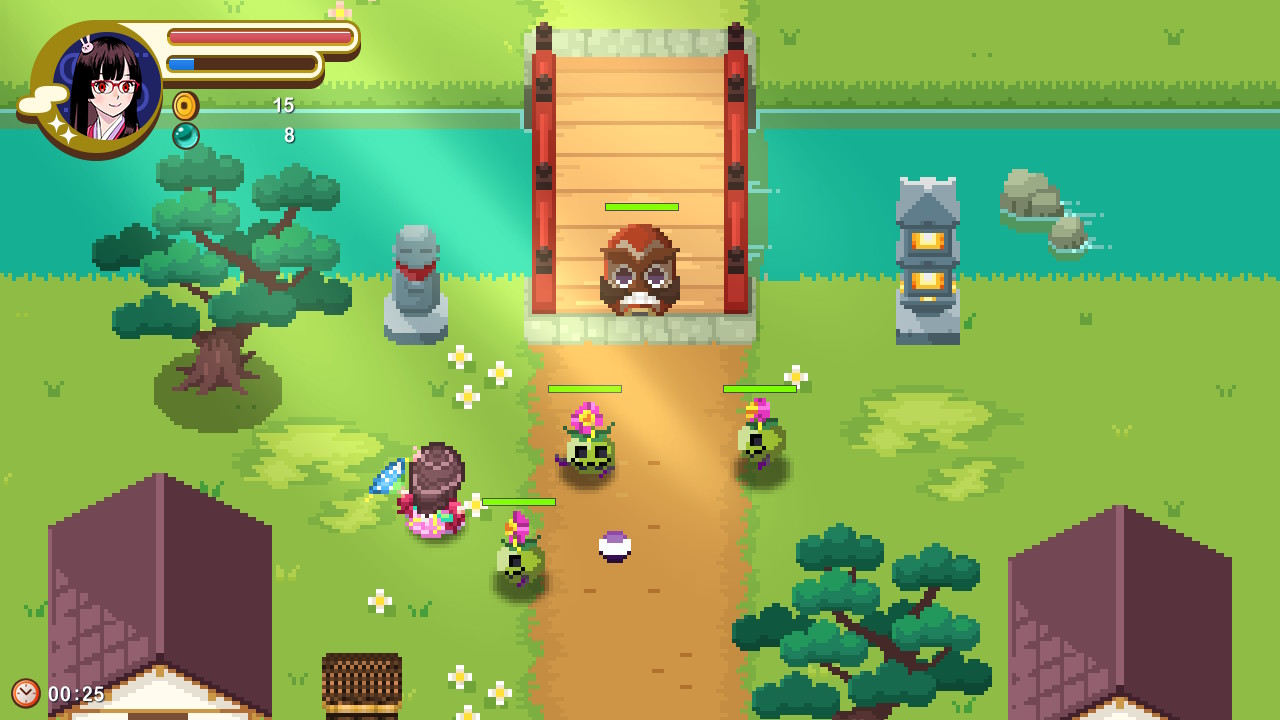 The latest in the line of commercial releases using the Pixel Game Maker creation tool is a top-down vertical shoot-em-up that reminds me a very tiny bit of KikiKaikai/Pocky and Rocky. Only a little, though. Maybe a dash of Ninja Princess? I don't know. It's alright, but it's extremely challenging and sometimes a bit awkward thanks to how collision works in this engine. Probably not the savviest way to spend ten bucks on the eShop, but in my opinion it's best we've seen from this line yet.
Down in Bermuda ($19.99)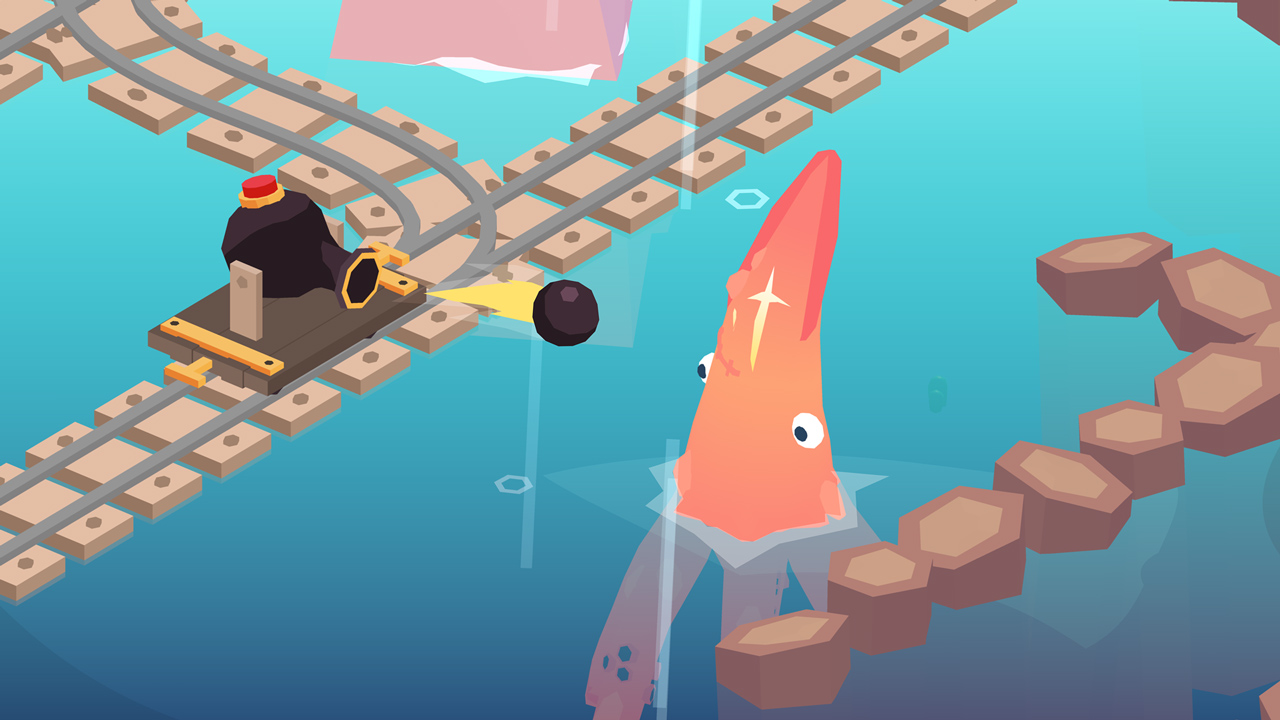 There are a couple of things to say about Down in Bermuda. First of all, it's a really enjoyable adventure game from the creators of Agent A. It's only a couple of hours long, but it's a very pleasant couple of hours. But the other thing is that it's on Apple Arcade, and while I think in a vacuum it is worth twenty bucks that same amount of money will get you four months of access to this game and countless others on your mobile device. As such I'd really only recommend this Switch version if you have an issue with playing games on mobile or if you want to kick some extra money in the direction of the developers. It's at least a very good port, and I will have a review of some kind soon to help make your decision easier.
Fantasy Tavern Sextet -Vol.2 Adventurer's Days- ($7.99)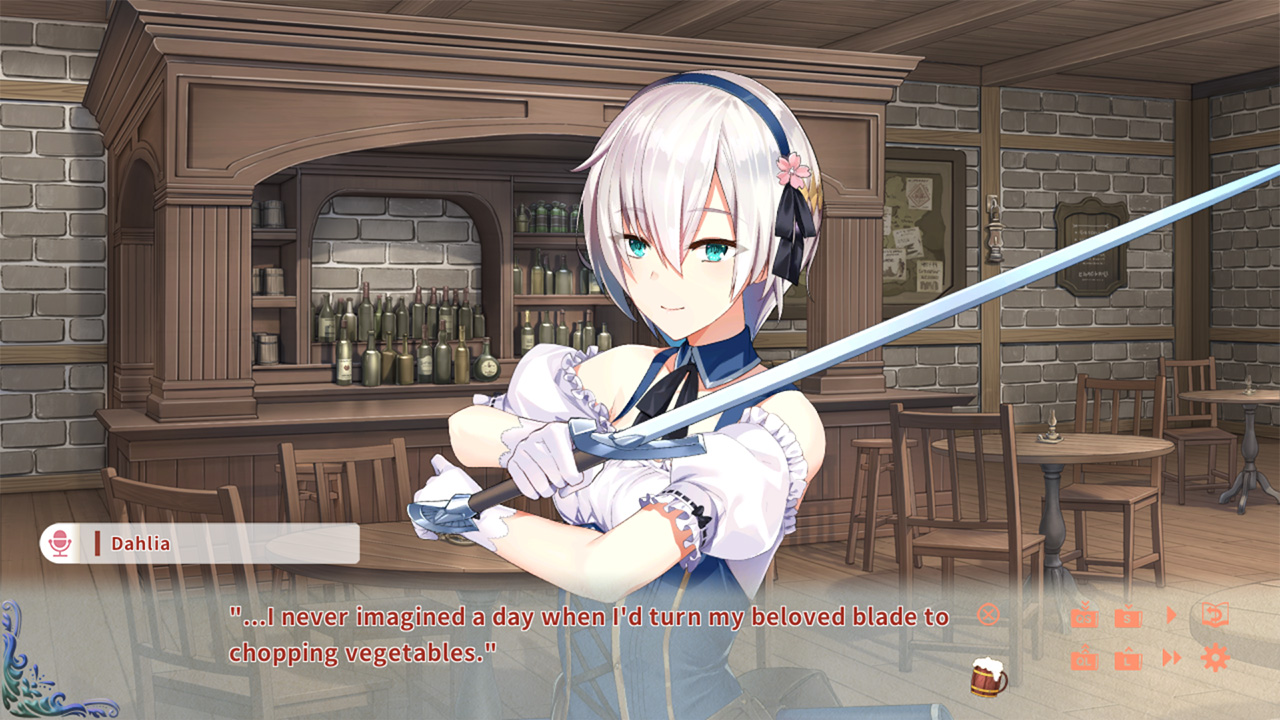 Apparently this is the second chapter in an epic trilogy of visual novels. Anyway, it picks up the story from the first game, which if you've forgotten sees you as someone transported to a fantasy world and put in charge of a tavern full of cute women employees. In this installment, a lady knight visits the tavern. She's trying to take down a monster that only preys on women, but I guess she's not stereotypical enough to attract the beast. So she wants you to help her "increase her feminine charms" by giving her a job as a waitress. I don't know. It's a thing. You can play it if you want.
Ploid ($2.99)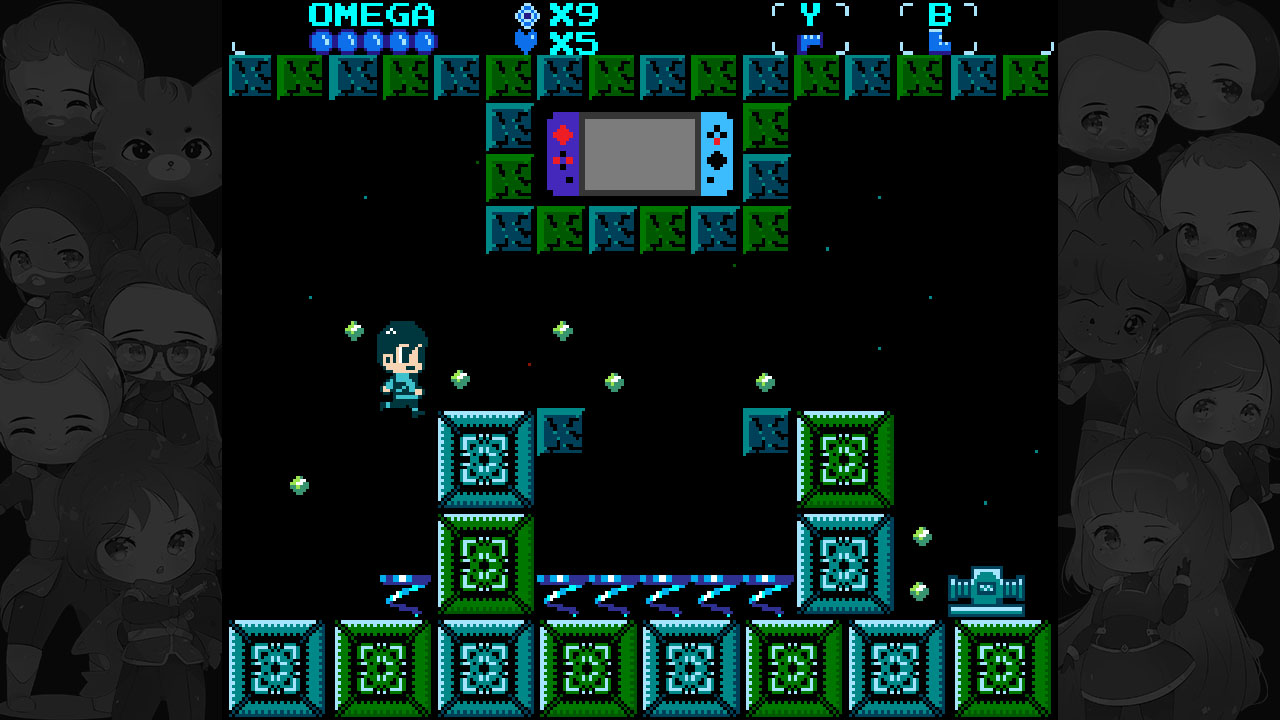 This is a follow-up to V.O.I.D., and it offers seven stages of platforming action for your three bucks. There's the basic story mode, an EX-mode where the stages are remixed with greater difficulty, and a music player. It doesn't look particularly great but also not particularly bad, and for such a low price I'm not sure what more you should expect. One interesting point is that this game was designed around NES specs and actually exists in cartridge form. I suppose if you liked V.O.I.D. or Ploid Saga you'll find this of interest.
Sales
(North American eShop, US Prices)
We're back to the usual pattern now, which means at the time I'm writing this there aren't many new sales to look at. What we have isn't really worth remarking on all that much either. Well, tomorrow should look a bit different. The outbox is similarly quiet, with only the BIT.TRIP games really worth demanding much attention. Do what you will.
Select New Games on Sale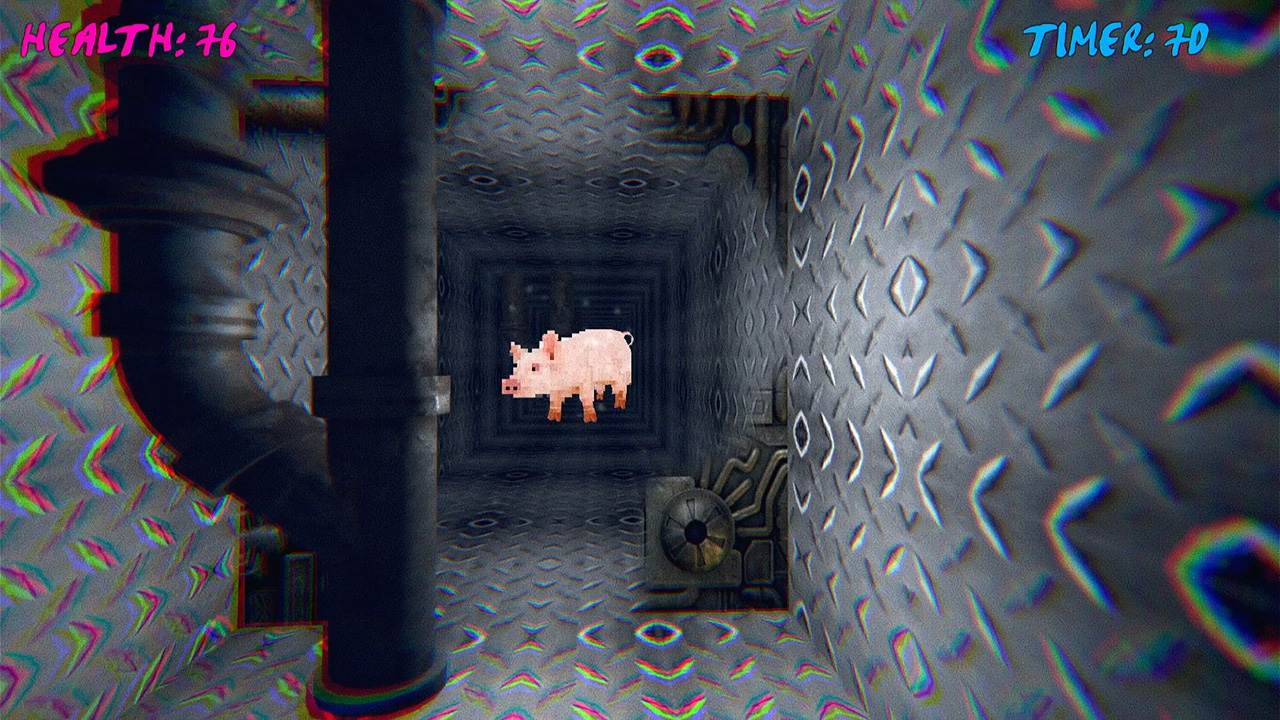 Hed the Pig ($3.19 from $3.99 until 1/20)
Shing! ($14.99 from $19.99 until 1/21)
Cyber Protocol ($1.99 from $9.99 until 1/21)
Clumsy Rush ($1.99 from $4.99 until 1/21)
Nirvana Pilot Yume ($2.99 from $4.99 until 1/21)
OMG Police ($1.99 from $4.99 until 1/21)
Big Dipper ($3.49 from $4.99 until 1/22)
Forest Guardian ($7.69 from $10.99 until 1/22)
Table Top Racing: WT Nitro ($16.24 from $24.99 until 1/28)
Home Sheep Home: Farmageddon ($6.49 from $9.99 until 1/28)
Grand Prix Racing ($4.49 from $5.99 until 1/30)
Red Wings: Aces of the Sky ($3.99 from $19.99 until 1/31)
Metamorphosis ($7.49 from $24.99 until 1/31)
Little Racer ($1.99 from $9.99 until 1/31)
Tools Up! ($7.99 from $19.99 until 1/31)
Evoland Legendary ($4.99 from $19.99 until 2/4)
Northgard ($13.99 from $34.99 until 2/4)
Sales Ending Tomorrow, Friday, January 15th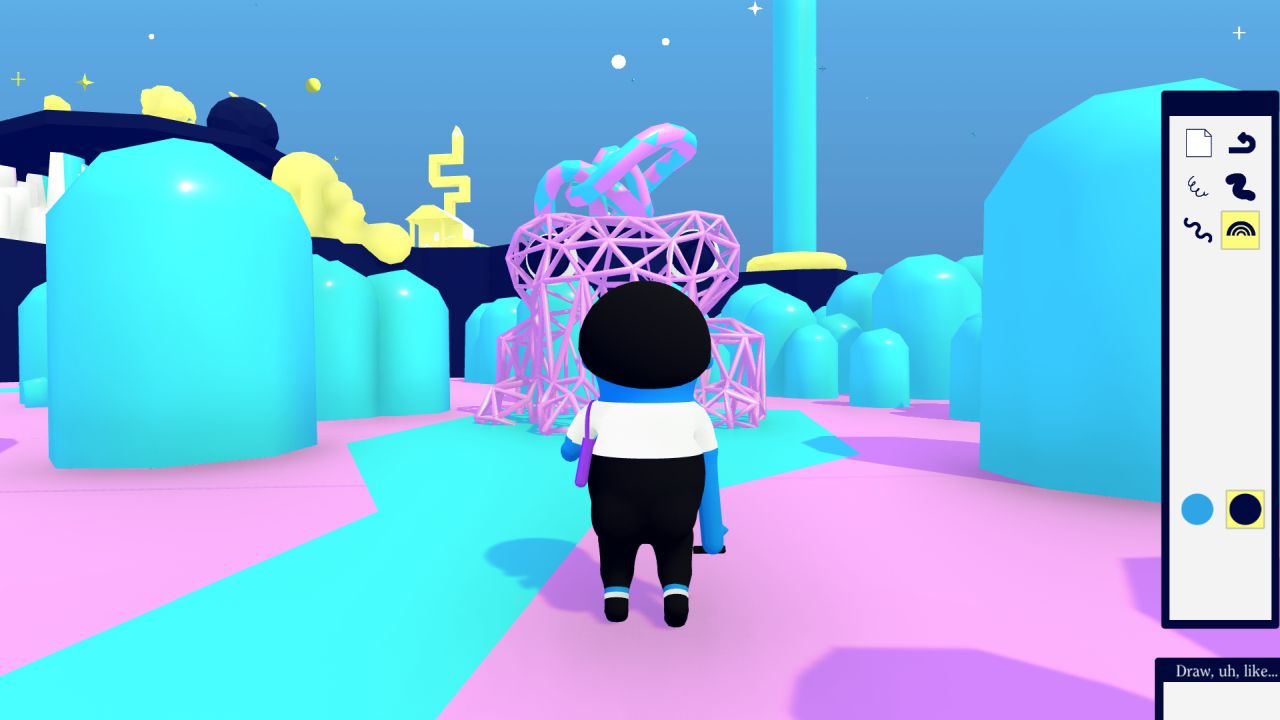 Art Sqool ($5.99 from $9.99 until 1/15)
Barbarous: Tavern of Emyr ($1.99 from $7.99 until 1/15)
BIT.TRIP Series ($4.49 from $4.99 until 1/15)
Blacksmith of the Sand Kingdom ($17.99 from $19.99 until 1/15)
Brawl Chess ($5.99 from $9.99 until 1/15)
Chess Ace ($1.99 from $7.99 until 1/15)
Death's Hangover ($1.99 from $4.99 until 1/15)
Infernium ($2.49 from $24.99 until 1/15)
Koloro ($1.99 from $9.99 until 1/15)
Mimic Hunter ($1.99 from $4.99 until 1/15)
Mini Trains ($1.99 from $2.99 until 1/15)
Reflex Unit 2 ($1.99 from $9.99 until 1/15)
Utopia 9 ($1.99 from $9.99 until 1/15)
Warsaw ($9.99 from $19.99 until 1/15)
Writhe ($7.49 from $9.99 until 1/15)
That's all for today, friends. We'll be back tomorrow with the rest of this week's releases, though it's not looking nearly as busy as today so far. We'll also probably have a fairly large list of new sales to look at, so that's something. If there's any important news, I may slip it in if I have the time. I hope you all have a good Thursday, and as always, thanks for reading!