With every passing year since the Nintendo Switch debuted, more and more games are releasing physically through large retail channels and specialist online stores and boutique publishers. This year, there have been some interesting physical releases from different publishers but two publishers stood out in 2020. XSEED Games and NIS America. XSEED Games has been doing quality physical releases for all systems but the company's releases this year were beyond impressive for collectors. NIS America has a ton of Nintendo Switch games but two of the company's releases this year are worth highlighting. Barring those two publishers, Onion Games' recent release joins the best Nintendo Switch releases of 2020 in our SwitchArcade special. Here are the top 5 physical releases on Nintendo Switch in 2020 in no particular order.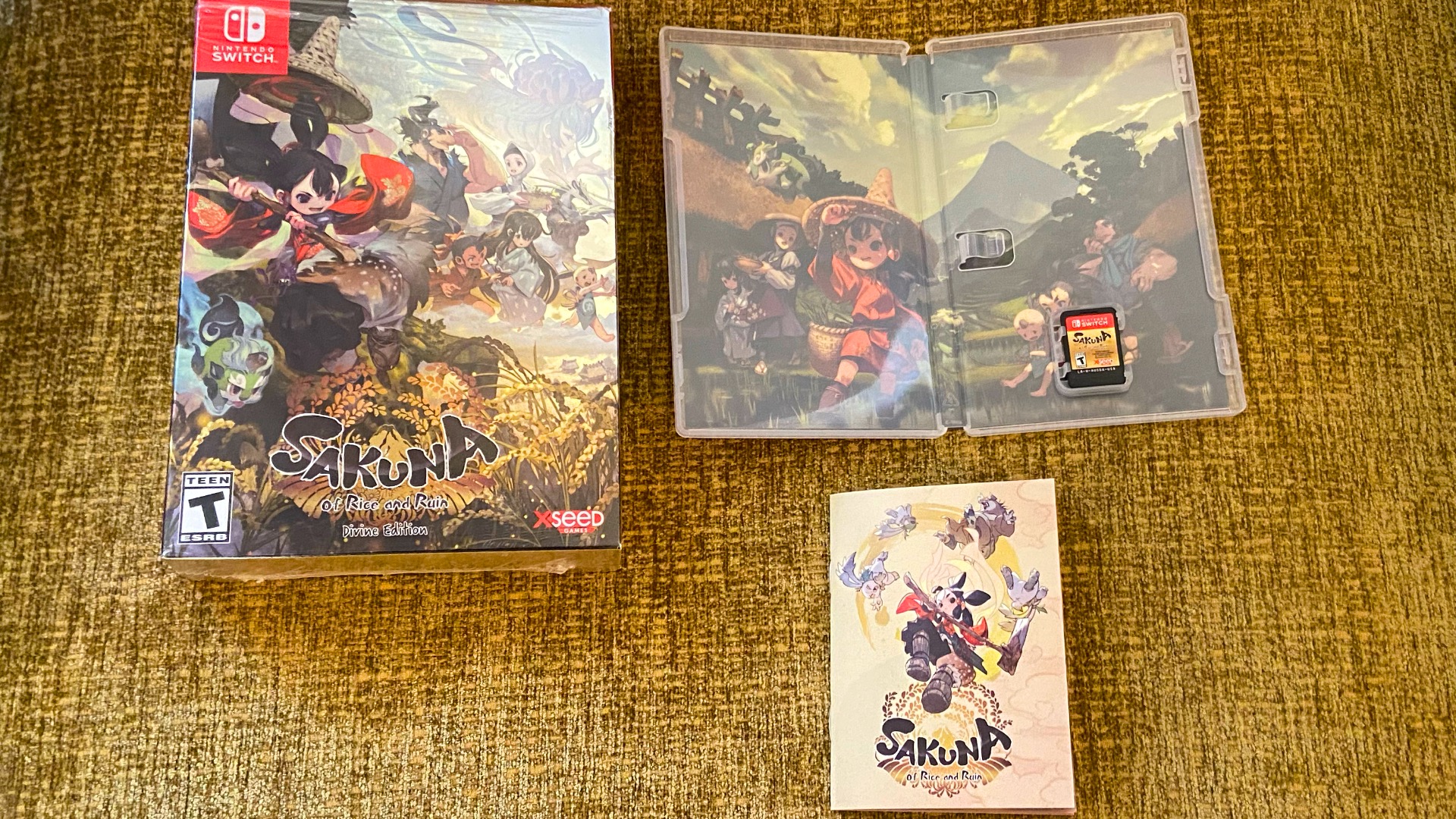 After multiple delays across the years, Sakuna: Of Rice and Ruin finally hit PS4, Nintendo Switch, and PC recently and it is a superb game. Make sure to read Shaun's glowing review here. For an indie game, Sakuna: Of Rice and Ruin has a top tier physical release. This feature just covers regular retail releases and not collector's editions but Sakuna: Of Rice and Ruin's normal retail release and collector's edition are both worth highlighting. The physical standard release includes the game on cartridge, reversible artwork, and a full colour manual with bio, art, and more. The collector's edition is titled the Divine Edition and it includes everything from the standard release plus a full 3 CD soundtrack, a 130 page colour artbook, and an Omamori charm, and a lovely box with custom artwork. The asking price for the Divine Edition isn't much more than the regular release and the bonuses are definitely worth it. Sakuna: Of Rice and Ruin is a very special game so I'm glad to see the physical releases do justice to it.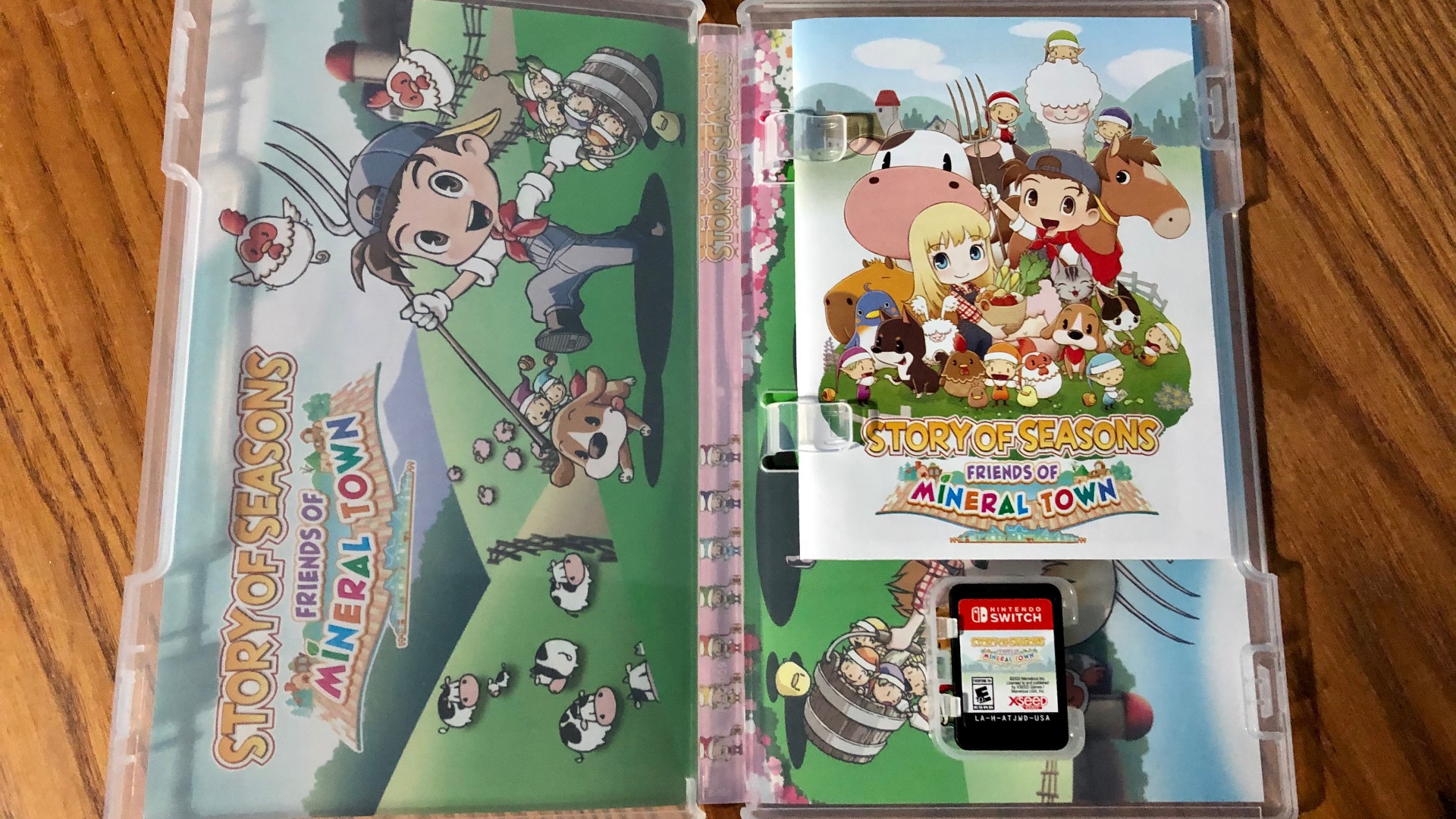 Story of Seasons: Friends of Mineral Town is an enhanced remake of a Game Boy Advance classic and the retail release is brilliant. In addition to having a reversible cover that matches the original game's Game Boy Advance art tweaked for the new logo and to fit in the aspect ratio of the game case, it has the full game on cartridge, and a thick colour booklet with art, comic strips, and the usual fare. This is a stark contrast to Nintendo's Super Mario 3D All-Stars that just had reversible art and nothing else as a bonus. Not much given it is a celebration release. XSEED Games continues to put other retail publishers to shame with releases like this.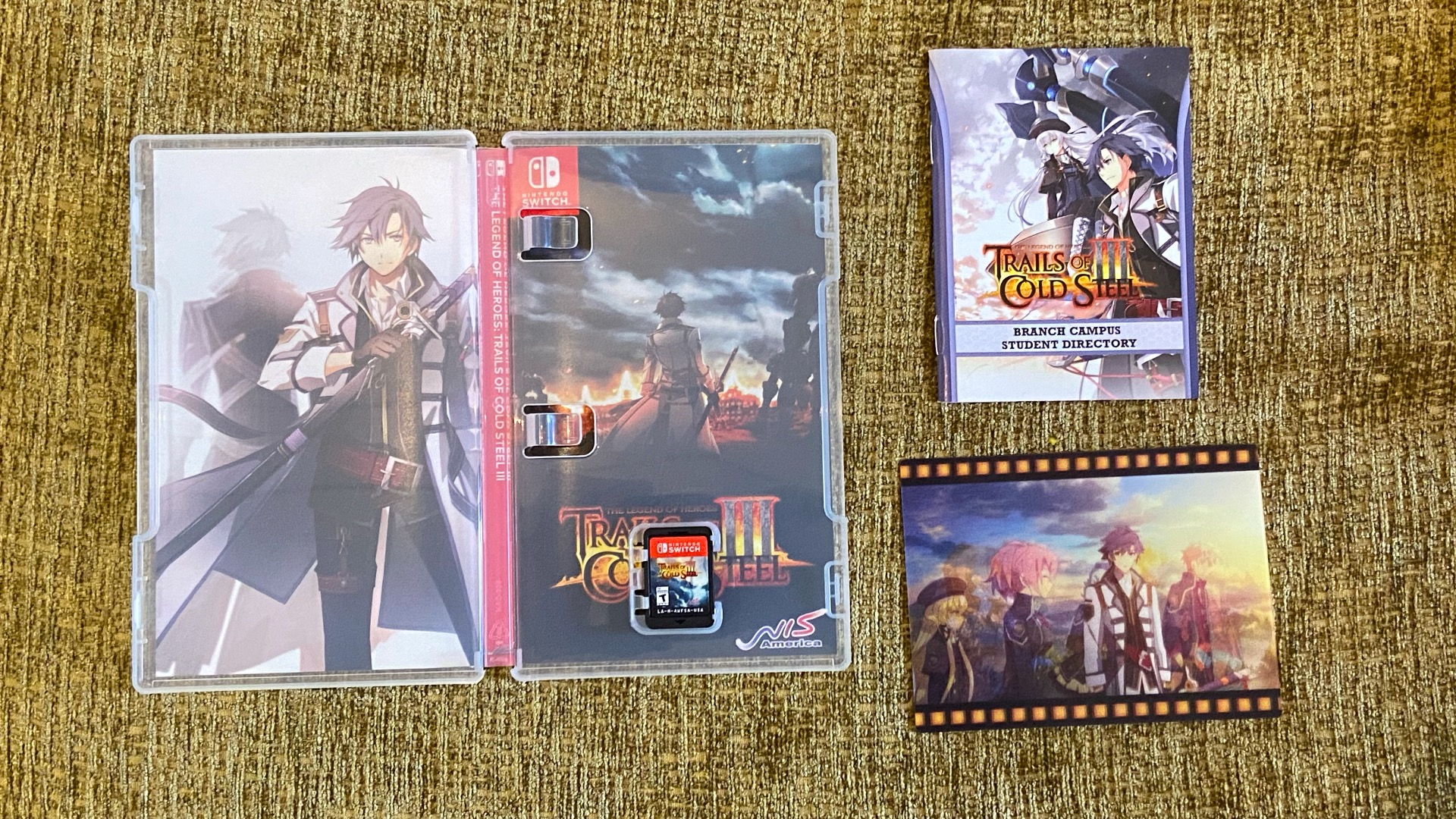 Trails of Cold Steel III follows Ys VIII: Lacrimosa of DANA from NIS America in being a Falcom port with a great physical release. Not only is Trails of Cold Steel III fully playable from the cartridge without requiring a big download, but it also ships with a lot of in-game DLC for free. The physical release for Trails of Cold Steel III is titled the Trails of Cold Steel III Extracurricular Edition and it includes a reversible cover, 20 page colour mini artbook, and a lenticular card. The first Trails game on a Nintendo platform definitely got a superlative physical release. I'm looking forward to seeing what NIS America delivers with Trails of Cold Steel IV in 2021.
Retro game collections aren't rare on Switch with just about every classic game collection seeing some soft of physical release but NIS America's physical releases of Psikyo's two collections go above and beyond the usual fare. Psikyo Shooting Stars Alpha and Bravo both have similar collector's editions and the retail releases are only available as limited editions bonus goodies. Psikyo Shooting Stars Alpha/Bravo both include multiple disc soundtrack, an art schematics booklet, art cards, reversible cover, all games included on a single cartridge, and a collector's box. The collection sells for $39.99 digitally but the retail bonuses justify the higher asking price for me. It also helps that this retail release doesn't add six tiles to your homescreen like the Japanese release does and it has its own in-game launcher. While not every game included in these releases are essentials in the genre, there's more good than bad here and the retail releases are awesome.
MOON (3961 Yen*)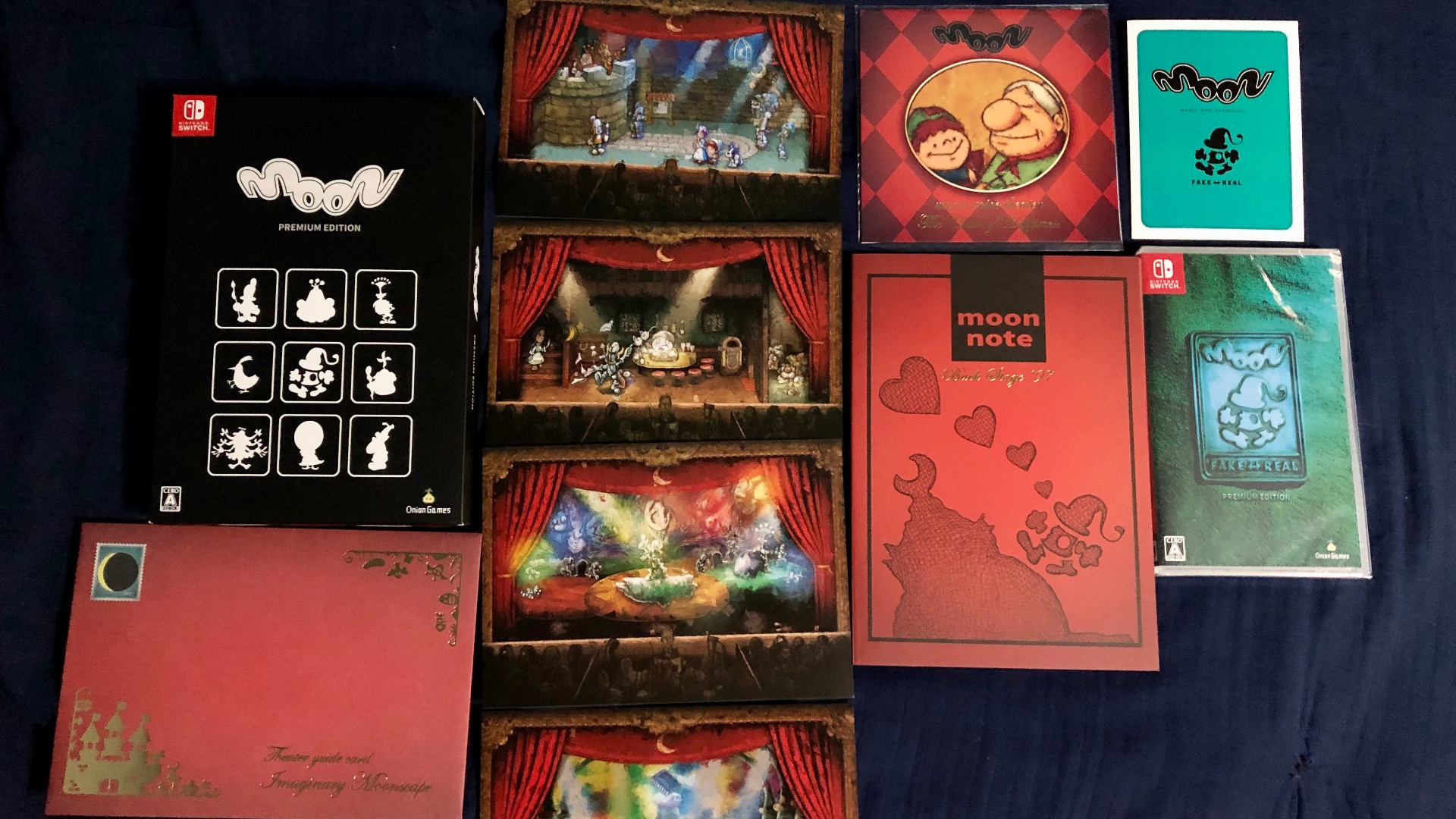 MOON from Onion Games just having a localisation feels like a miracle because it is a long lost PlayStation classic that few people outside Japan have been able to experience before the Nintendo Switch release. Alongside the localisation that is pretty great, MOON also had a lovely premium edition release in Japan as the only physical release available anywhere in the world so far. MOON Premium Edition includes the game on cartridge, a theater CD, theater guide cards in a lovely envelope, and development documents. The packaging is superb and it truly justifies the premium part of the name. If MOON ever does get a physical release outside Japan, I hope there's an edition that includes the bonuses here because everything relating to MOON feels like a labor of love and you know you want any excuse to show more support for Onion Games releases.
I had a hard time picking just five games out of the awesome retail releases but the games that are worth looking into for your own physical collection that didn't make it into our top 5 are Rune Factory 4 Special, Void Terrarium, Catherine: Full Body, Ori and the Will of the Wisps, Final Fantasy IX, and Cadence of Hyrule. With publishers like Bethesda opting for a digital-only release for the excellent Doom Eternal, I'm glad there are still many smaller publishers who care enough about their games to let them be preserved properly for Nintendo Switch. Hopefully 2021 sees Nintendo reduce the price of 32GB cards for publishers so we see less of what happened with bigger publishers in 2020. What were your favourite physical releases this year?
(Special thanks to my friend @thoraxes for help with photographs for MOON and Story of Seasons: Friends of Mineral Town)