Each and every day new mobile games are hitting the App Store, and so each week we put together a big old list of all the best new releases of the past seven days. Back in the day the App Store would showcase the same games for a week, and then refresh those features each Thursday. Because of that developers got into the habit of releasing their games throughout Wednesday or very early Thursday in order to hopefully get one of those coveted features spots. Nowadays the App Store refreshes constantly, so the need for everyone to release all on the same day has diminished. Still, we've kept our weekly Wednesday night format as for years that's the time people knew to check TouchArcade for the list of new games. And so without further ado please check out the full list of this week's new games below, and let us know in the comments section which games you'll be picking up!
---
Circle Loop! (Free)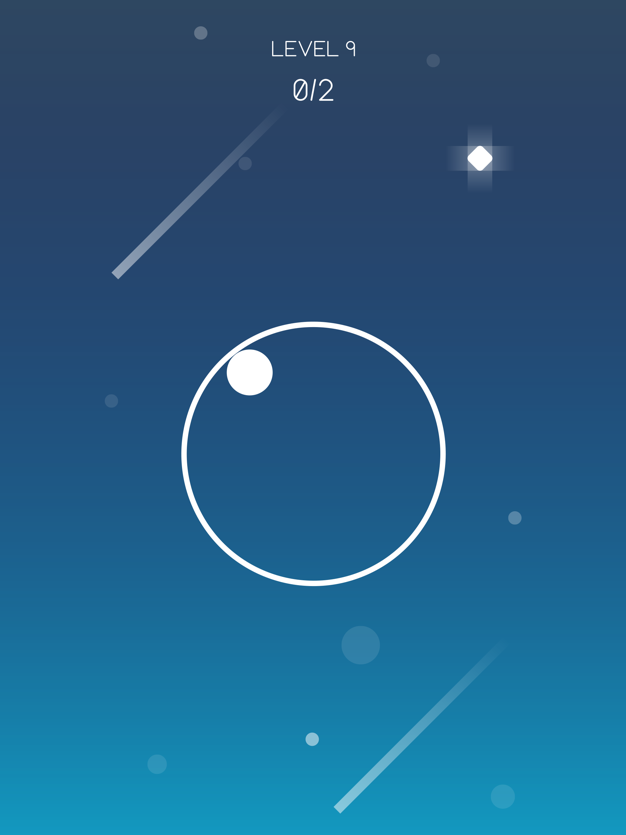 iTunes Description
Circle Loop! is a relaxing, minimalist puzzle game that gives over 100 levels.

How to play:
• Jump a dot to the last loop using the momentum created by the previous ones.
• Tap the space to get started moving
Forum Thread: Circle Loop! (by Onetap)
---
Clusterduck (Free)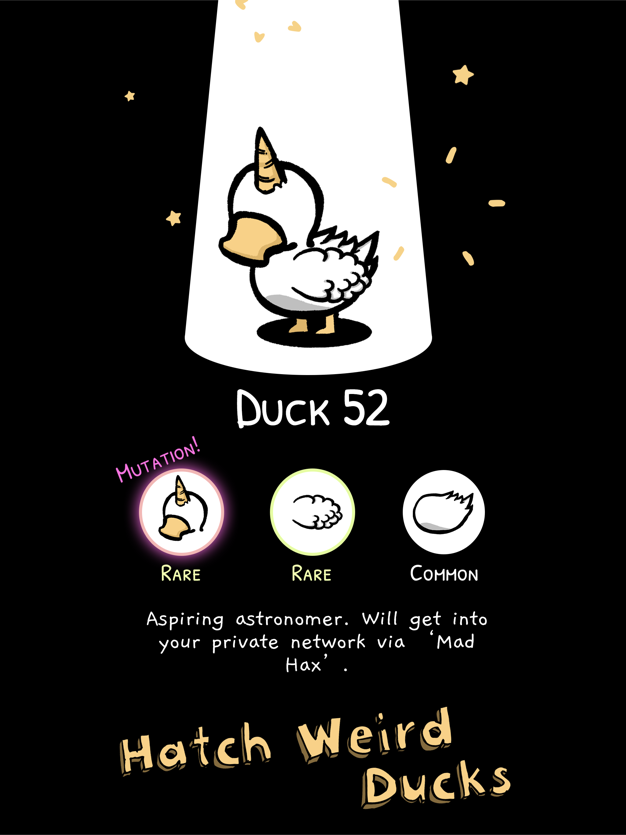 iTunes Description
CLUSTERDUCK is about hatching as many ducks as possible. As more ducks hatch, the more strange things happen. The ducks begin to genetically mutate! With each generation of ducks that hatch, the chances of things going horribly wrong increase at an alarming rate. Ever seen a duck with a sword for a head, or horse hoof for a wing? These ducks have gone absolutely bonkers.
Forum Thread: Clusterduck (by PikPok)
---
The Complex (Free)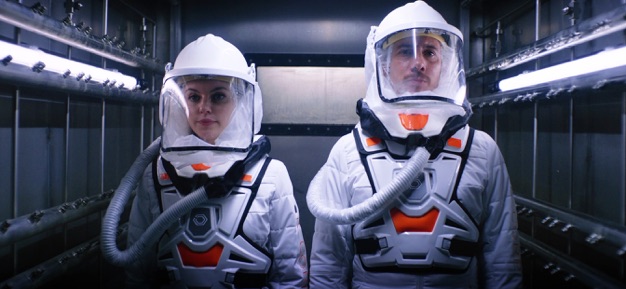 iTunes Description
After a major bio-weapon attack on London, two scientists find themselves in a locked-down laboratory with time, and air, running out. With choose-your-own-path style gameplay, your actions and your relationship with other characters will lead you to one of eight suspenseful endings.
Forum Thread: The Complex (by Wales Interactive)
---
Death Pool (Free)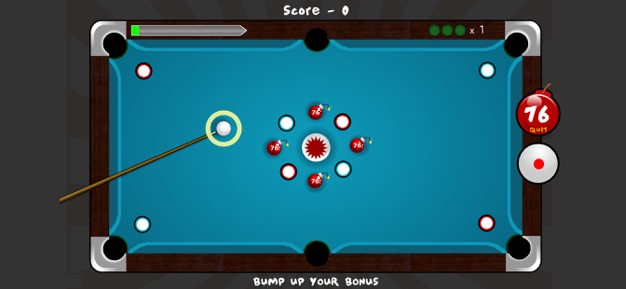 iTunes Description
30 + levels of exploding billiard ball action with lots of fun features to keep you glued to the table. Plus a new level every day !
Forum Thread: Death Pool (by Jeremy Carpenter)
---
Delta0 (Free)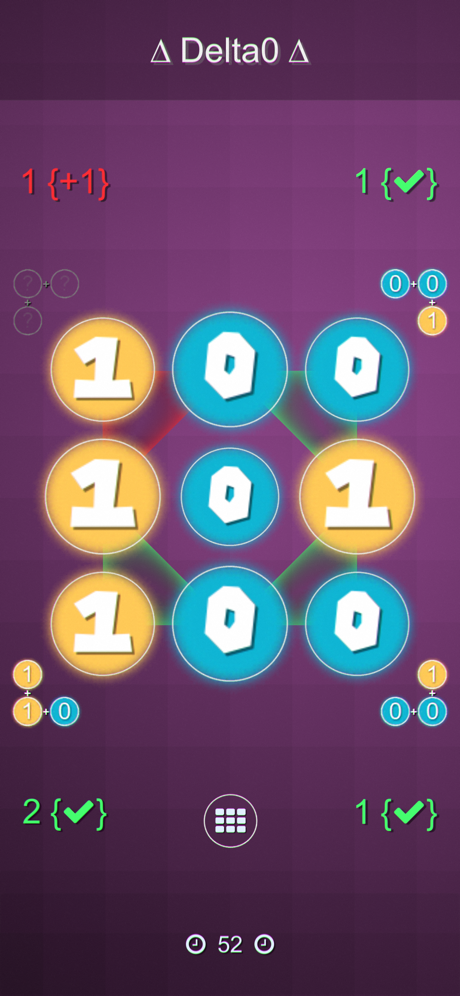 iTunes Description
You need to get the same number as what you see in the corner based on the sum of the 3 circles connected by a triangle.

Each big circle contains a number inside.
Each triangle is connected to 3 big circles and represents a sum.
Forum Thread: Delta0 (by JSR-Productions)
---
Llama Launch (Free)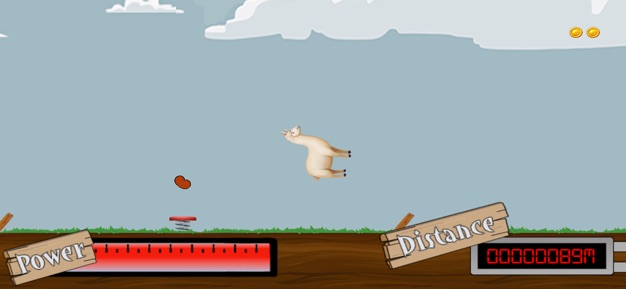 iTunes Description
Shooting llamas from a cannon has never been this easy or fun!!!!
Choose from one of twenty different unlockable llamas to load into your cannon, set the power then angle and click LAUNCH to send your llama into orbit!
Forum Thread: Llama Launch (by JYYYJ Games)
---
Million Dungeon ($4.99)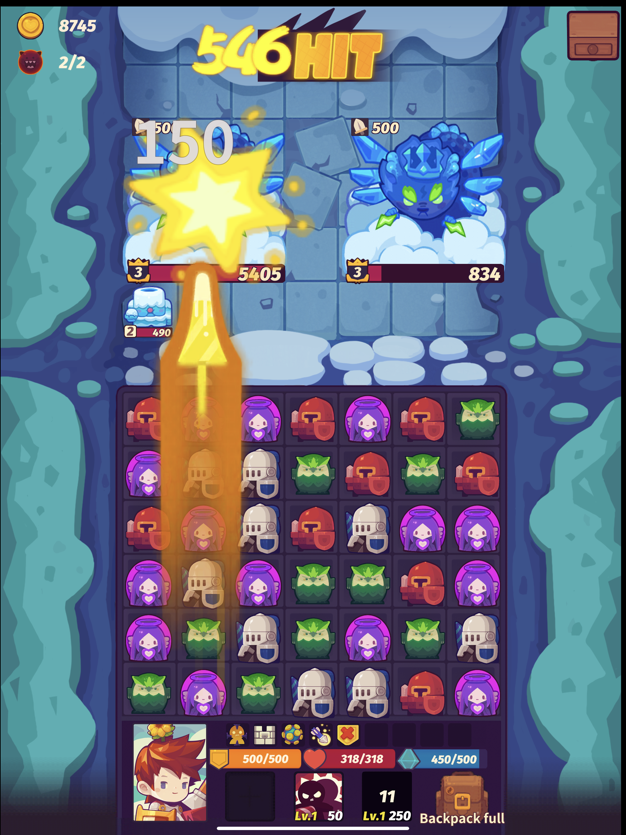 iTunes Description
In 《Million Dungeon》, you play many different heroes and go into real or imaginary lands.
Be the king of the pirates, or surrender to the government?
Defeat all invaders, or hide all the hard truths?
All these choices, in the cycle of the cycle.
Every choice you make changes the fate of the world.
Forum Thread: Million Dungeon (by Boke Technology Company Limited)
---
New Star Baseball (Free)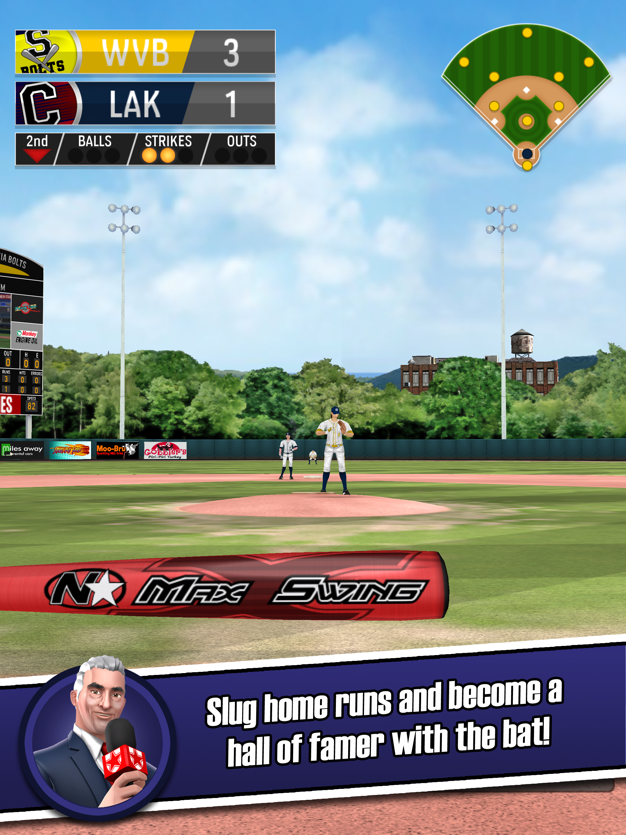 iTunes Description
Step up to the plate as the next big baseball superstar – and experience the rollercoaster life of a professional player in 'NEW STAR BASEBALL', from the people who brought you the hit sports games 'Retro Bowl' and 'New Star Soccer'.
Forum Thread: New Star Baseball (by New Star Games)
---
Ninja Chowdown (Free)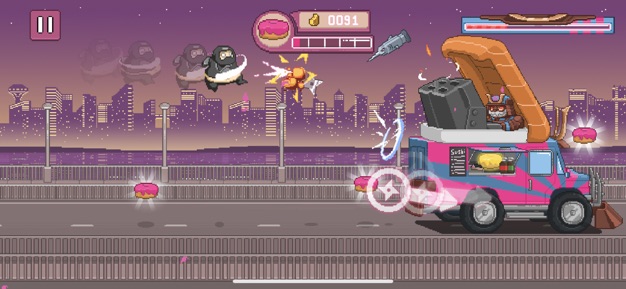 iTunes Description
Join Donatsu's thrilling adventures in this witty, action-packed, colorful runner in a world ruled by food clans and love for humour and puns. But be warned, this is not your average runner. Let yourself be surprised!
Forum Thread: Ninja Chowdown (by Dummy Dojo/Abylight)
---
Pathstorm (Free)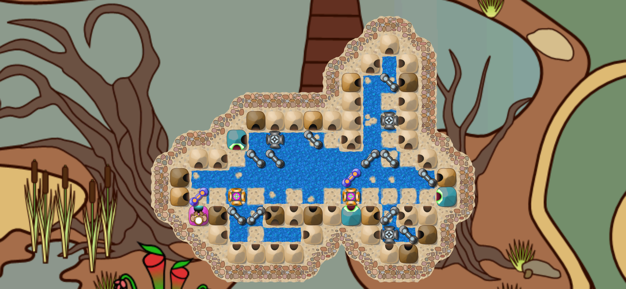 iTunes Description
The Pathstorm has unleashed its fury.

The power of ancient Storm Objects held the Pathstorm at bay until a mighty whirlwind struck. Storm Objects surged and deactivated. The storm barrier fell, and the Pathstorm spread relentlessly across the land.

Find the lost Storm Objects. Push back the storm!
Forum Thread: Pathstorm (by EverRush Entertainment)
---
Puzzle Box (Free)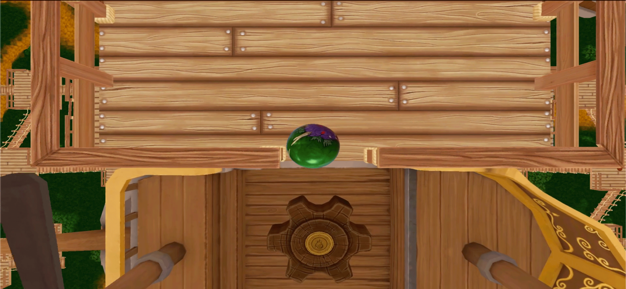 iTunes Description
Take control of the mystic sphere. Travel to distant lands to solve ancient puzzles and learn the mysteries they hold.

PuzzleBox was inspired by Japanese puzzle boxes and platformer puzzles merging them together into a one of a kind accelerometer game experience.
Forum Thread: Puzzle Box (by Magnus Arcana Games)
---
Puzzling Peaks EXE ($1.99)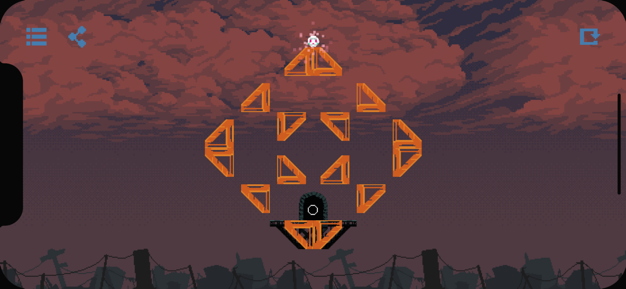 iTunes Description
Puzzling Peaks EXE is a hilariously mind-bending physics puzzle game about a spherical hero named Knightly, a highly confident administrator named Jasmin, and a quirky, artificially intelligent guide named A.I.D.E.
Forum Thread: Puzzling Peaks EXE (by AppSir / Darius Immanuel Guerrero)
---
Santa Olympics ($0.99)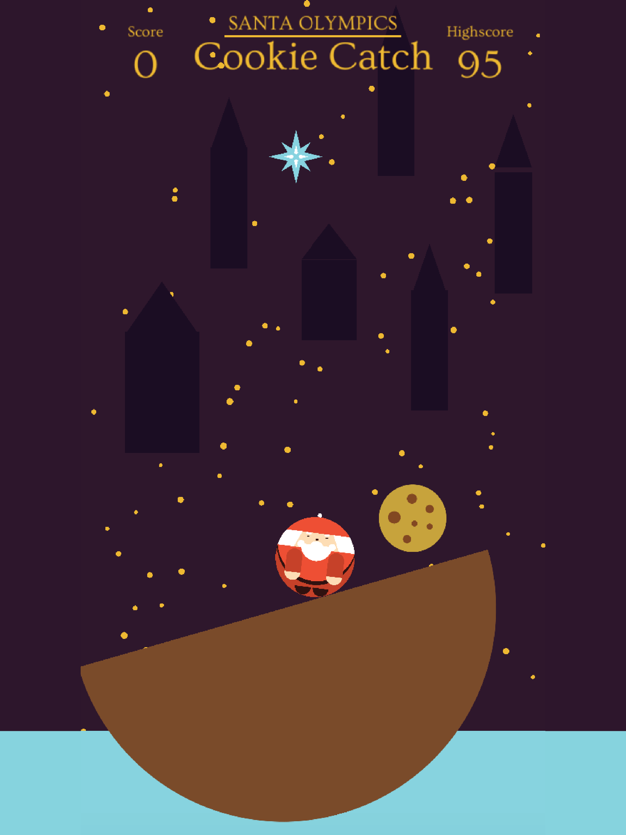 iTunes Description
Santa gets in shape by competing in 6 fun one-touch mini-games that will require precision and quick reflexes:
Forum Thread: Santa Olympics (by Ricardo Fonseca)
---
SHAKE IT UP! Dice Poker (Free)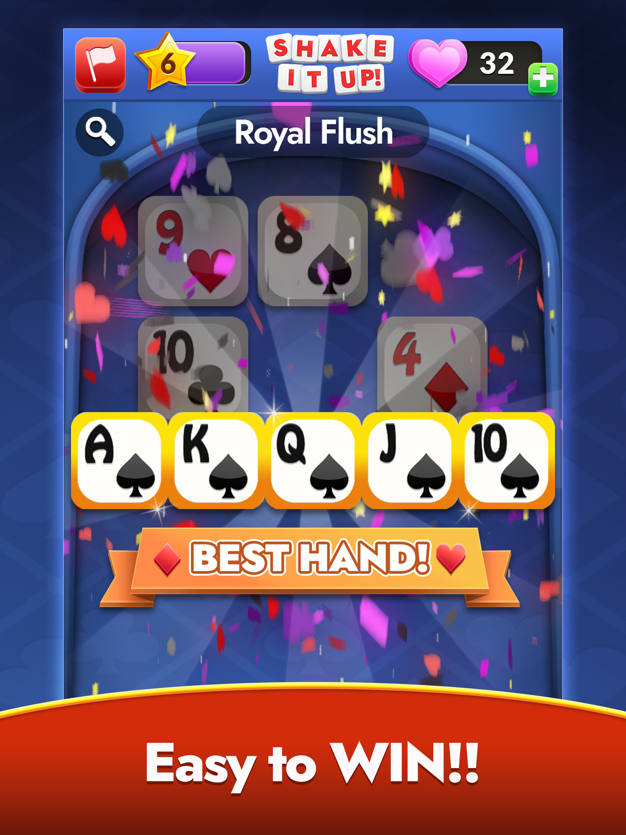 iTunes Description
SHAKE IT UP! Dice Poker is an incredibly fun new social game designed to bring together family and friends. The game is perfect for fans of dice, poker, and board games.
Forum Thread: SHAKE IT UP! Dice Poker (by Rogue Games)
---
Startup Panic ($5.99)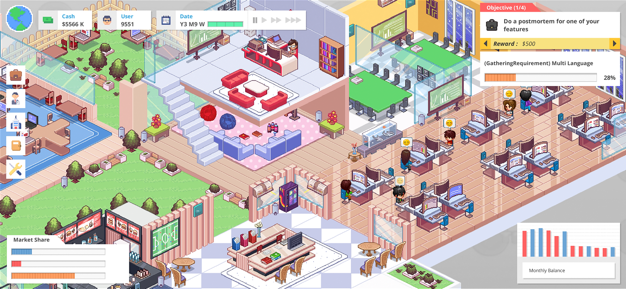 iTunes Description
Quit your job and build an exciting startup! Survive the tech bubble, compete with rival CEOs and expand your office from bedroom programmer up to the heights of global corporate sabotage! As long as you don't get hacked… or kidnapped…
Forum Thread: Startup Panic (by tinyBuild)
---
Timpu's Treasure (Free)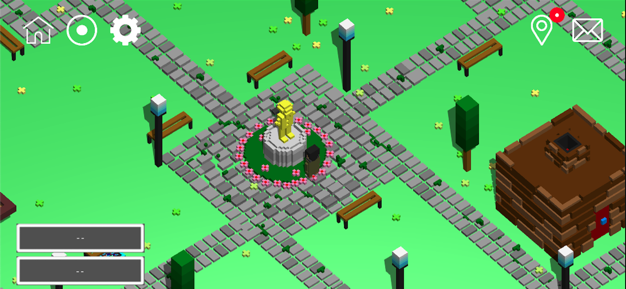 iTunes Description
Timpu's treasure is a point and click game, where the main goal is to solve a treasure hunt. By interacting with the people and objects in the town you'll learn the story of the town and its inhabitants, all of which will help solve the many clues that lie between you and the treasure.
Forum Thread: Timpu's Treasure (by Siddharth Sivaraman)
---
WWE Undefeated (Free)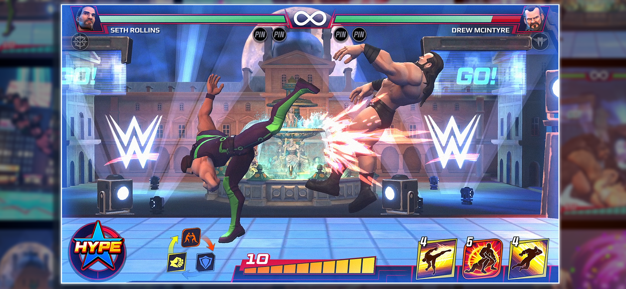 iTunes Description
Play the latest WWE out-of-ring fighting game featuring real-time head-to-head competition. Designed from the ground up for mobile, WWE Undefeated presents quick-session matches that blend fast arcade-style action with strategic depth of an RPG. Collect and upgrade signature moves to build up your WWE Superstar's arsenal to dominate your opponents. Experience over-the-top action with outrageous attacks, exaggerated poses, and unbelievable moves. Connect with a faction to share moves and strategies. Show the world what you've got on your quest for the WWE Championship.
Forum Thread: WWE Undefeated (by nWay)
---
The 8 – Number Puzzle (Free)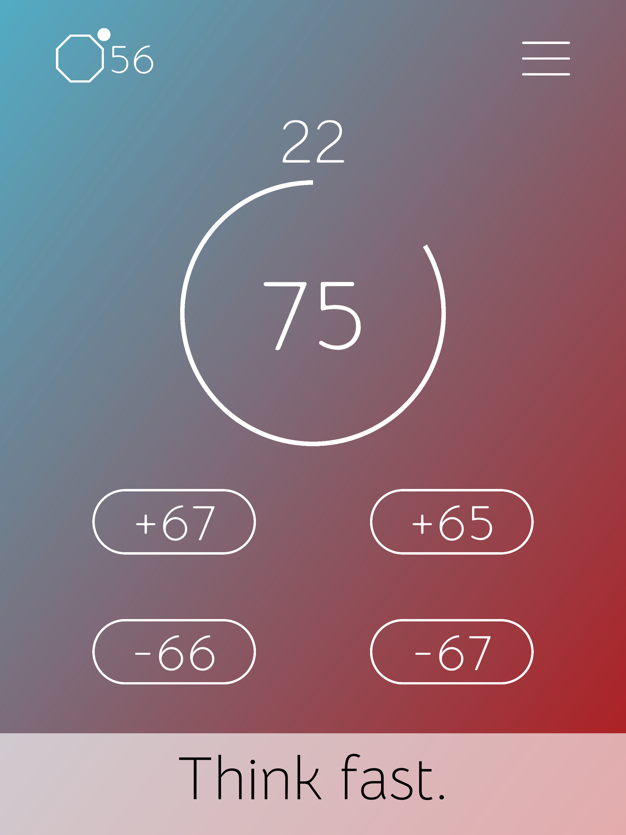 iTunes Description
The 8 is an addictive math puzzle game where your goal is to pick the option that will turn the given number into number 8 before the time runs out.
Forum Thread: The 8 – Number Puzzle (by iB Games)
---