Hello gentle readers, and welcome to the SwitchArcade Round-Up for November 17th, 2020. In today's article, we've got a full review of Sniper Elite 4 for you to dig into. There's a bit of news about the Super Mario 3D All-Stars update, summaries of the several new games that hit the eShop today, and a look at all of the incoming and outgoing sales for the day. Let's head on in!
News
'Super Mario 3D All-Stars' Update Arrives with New Control Options and More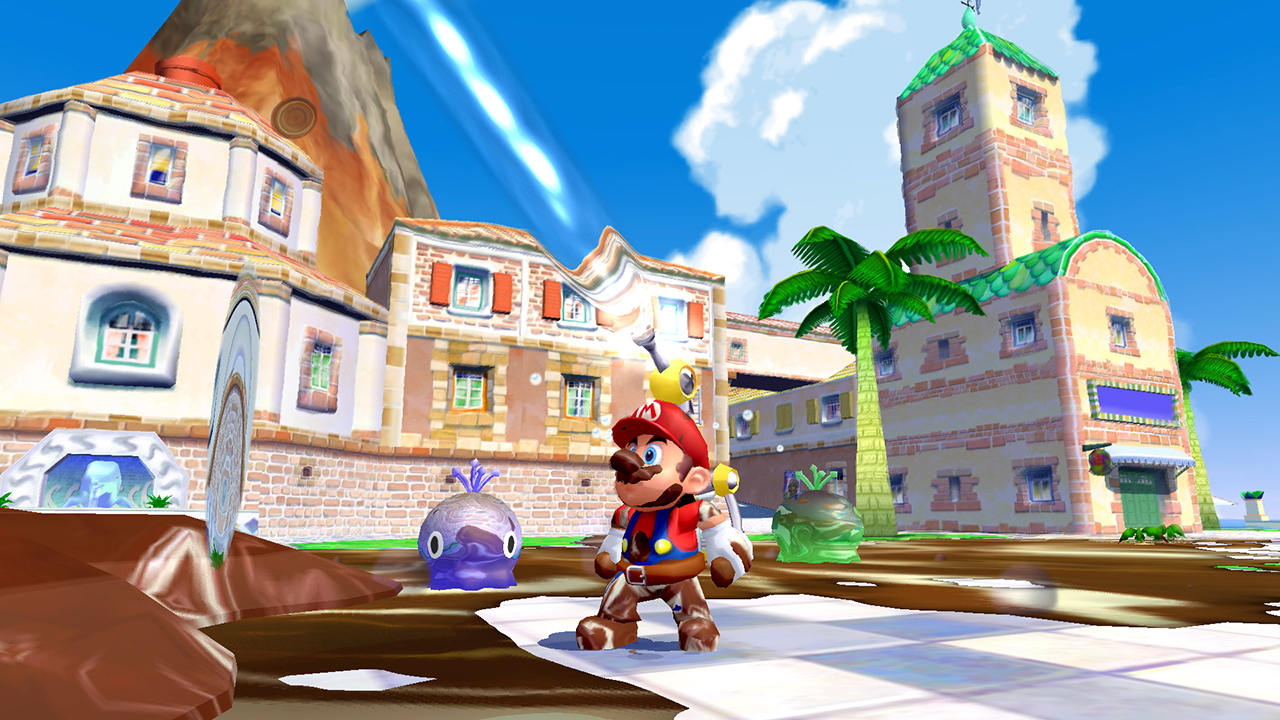 Nintendo's 3D Mario compilation has garnered its fair share of praise and criticism, but one thing cannot be denied: it sold a heck of a lot of copies already, and it will almost certainly sell a lot more before it vanishes into the ether after next March. While that may be disheartening for some who might have hoped a lesson could be learned here, the benefit is that such a large success helps Nintendo justify sinking more resources into updating it. The first post-release update is now available, adding the option to choose between regular or inverted camera controls in each game, implementing support for the GameCube controller in Super Mario Sunshine, and fixing some bugs that the community pointed out. Some weird sound effects have been fixed, and the debug cubes that were visible in some stages in Sunshine are now invisible as originally intended. You can download the update right now.
Reviews
Sniper Elite 4 ($39.99)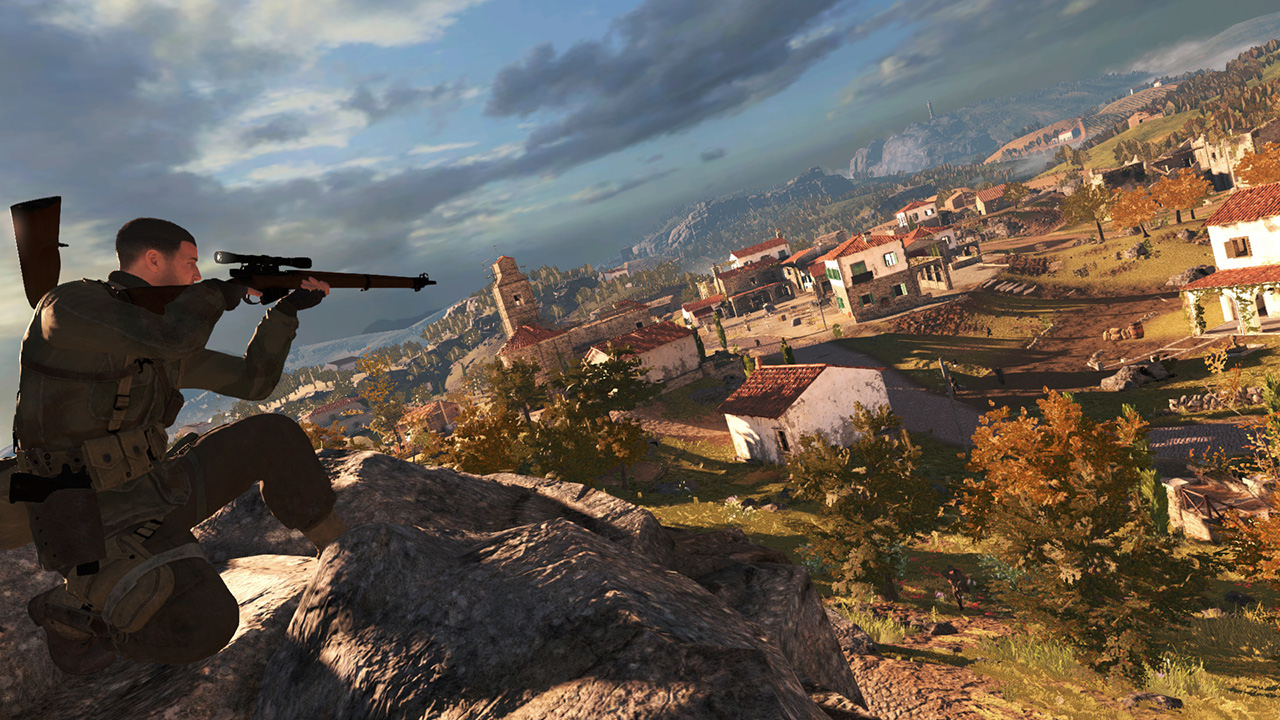 The Sniper Elite series has had an odd journey since it debuted all the way back in 2005, slowly improving its reputation with each new installment. And rightfully so, as each game has generally been better than the previous one. Sniper Elite 4 continues that pattern, and this Switch version does a great job of bringing that game's quality to a handheld package. Unlike with the previous two games that made the jump to Switch, Sniper Elite 4 didn't have a version available for a platform of comparable power to the Switch. This port really could have gone either way, and I'm glad to report that it turned out for the better.
We're once again brought back to World War 2 and put in the boots of expert SOE sniper Karl Fairburne. This time his mission takes him to Italy, where he'll do what he does best to boot the fascists out of the country. The unique flavor of the Italian countryside is immediately obvious here, and the areas you'll be operating in are considerably larger than anything seen in previous Sniper Elite games. On top of that, the enemy AI is craftier than before. You've got a lot of flexibility in terms of how you carry out your missions, but you're going to need to exercise your options carefully to survive.
While I can't say I got terribly involved in the story, the gameplay in Sniper Elite 4 is excellent. It's a tactical shooter of sorts, but the emphasis on sniping and making the most of your surroundings gives it a very different flavor from most. Broadly speaking, this is a game that revolves around stealth, but the nature of the levels and the many ways you have to approach each situation means you won't just be hiding behind rocks and breaking necks. Heck, if you're following the advice of the title itself, you won't need to get your hands dirty all that often. You can pull off some truly wild long-shots with your sniper rifle in this game, and it's no surprise that the sniping feels like the best part of the experience.
And of course, the gory killcam that has become something of a trademark for the series returns in full form as well. If you've got the stomach for it, these close-up X-ray style shots work as the perfect punctuation to a well-placed shot. If you don't? No problem, you can turn them off. Even without them, lining up a series of kills and pulling them all off without getting caught feels amazing. That's been something the Sniper Elite series has done well for a long time now, and it's no different here.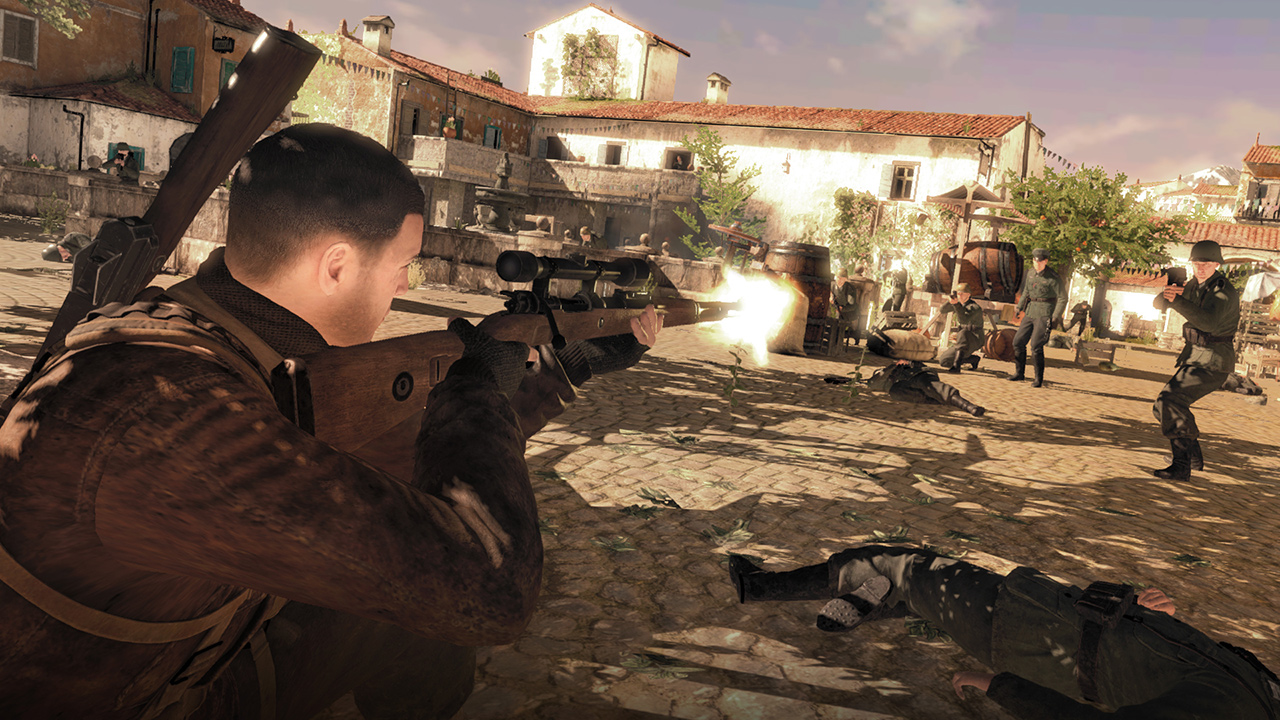 If you enjoyed the previous Sniper Elite games, this one is a no-brainer. Sniper Elite 4 carries forward all of the strengths of the previous games and adds in a number of improvements, making for one of the finest stealth action experiences you can get on the Nintendo Switch. Admittedly, there aren't a whole lot of traditional stealth games on the system, but I think that even if there were this would still be worth checking out. The only real miss is in its rather bland story, but the little stories of your own that you make as you play compensate for it. Overall, an enjoyable experience of the type and quality we don't see often on the platform.
SwitchArcade Score: 4/5
New Releases
Sniper Elite 4 ($39.99)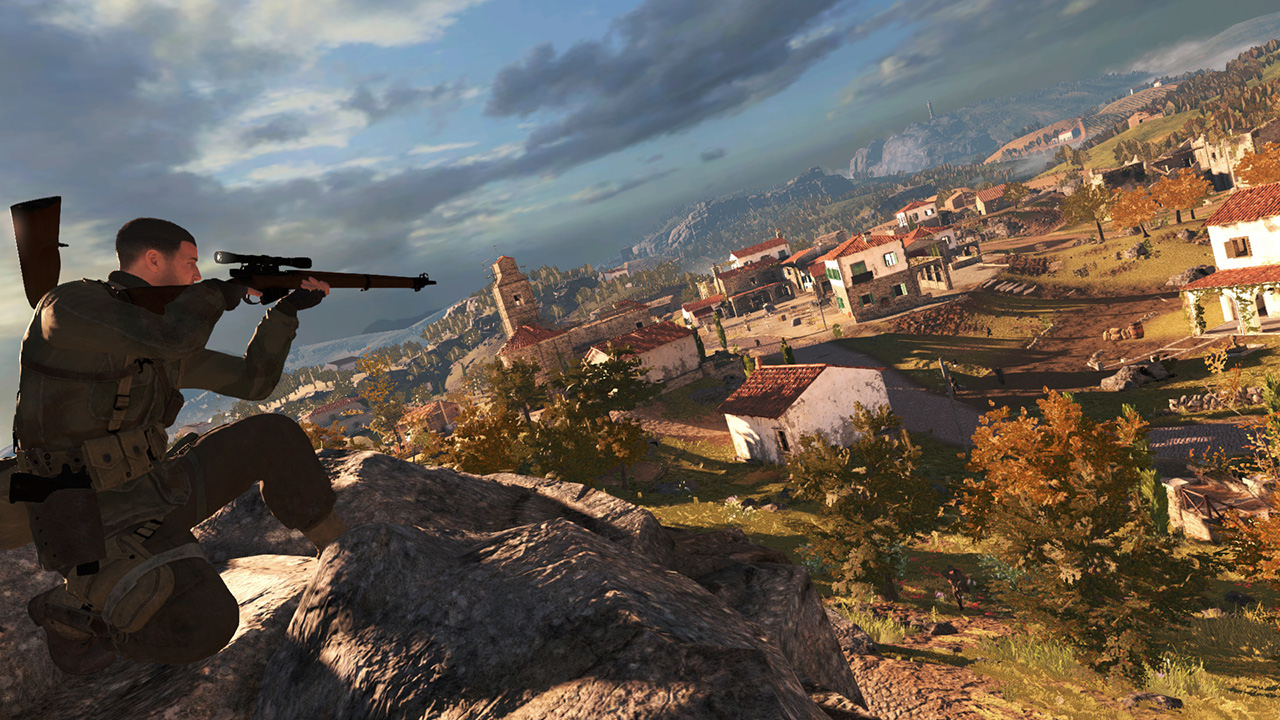 SwitchArcade Highlight!
In case you skipped down here first and missed the review up there, this is another excellent entry in the Sniper Elite series. The Switch port is admirable, and being able to play it on the go is certainly an appealing bullet point in its favor. Skulk your way through Italy, taking down the Nazis and liberating the country in the process. The levels are huge and there's a lot of freedom here to proceed as you like. There are also local and online multiplayer modes for up to eight players if that's your thing. As close to a Metal Gear Solid game as we're likely to get on Switch, I suspect. At least in gameplay terms, anyway.
Who Wants to Be a Millionaire? ($29.99)
SwitchArcade Highlight!
Hunh, didn't see this one coming. Not only is this a solid conversion of the game show that was once immensely popular, it's also a really good time for those with little familiarity with the program. Answer a series of increasingly difficult questions, putting your winnings at risk each step of the way. There are thousands of questions, which should prevent repeats from showing up all that often. You can play in many different modes, such a family mode that keeps all the questions kid-appropriate, a free-for-all mode where you compete to see who can answer the most questions in a row, and the absurd Battle Royale mode where you play against 99 other players online to see who will be the last one standing. It's super-fun, and the kind of thing that should appeal to a wide variety of people.
Pure Pool ($14.99)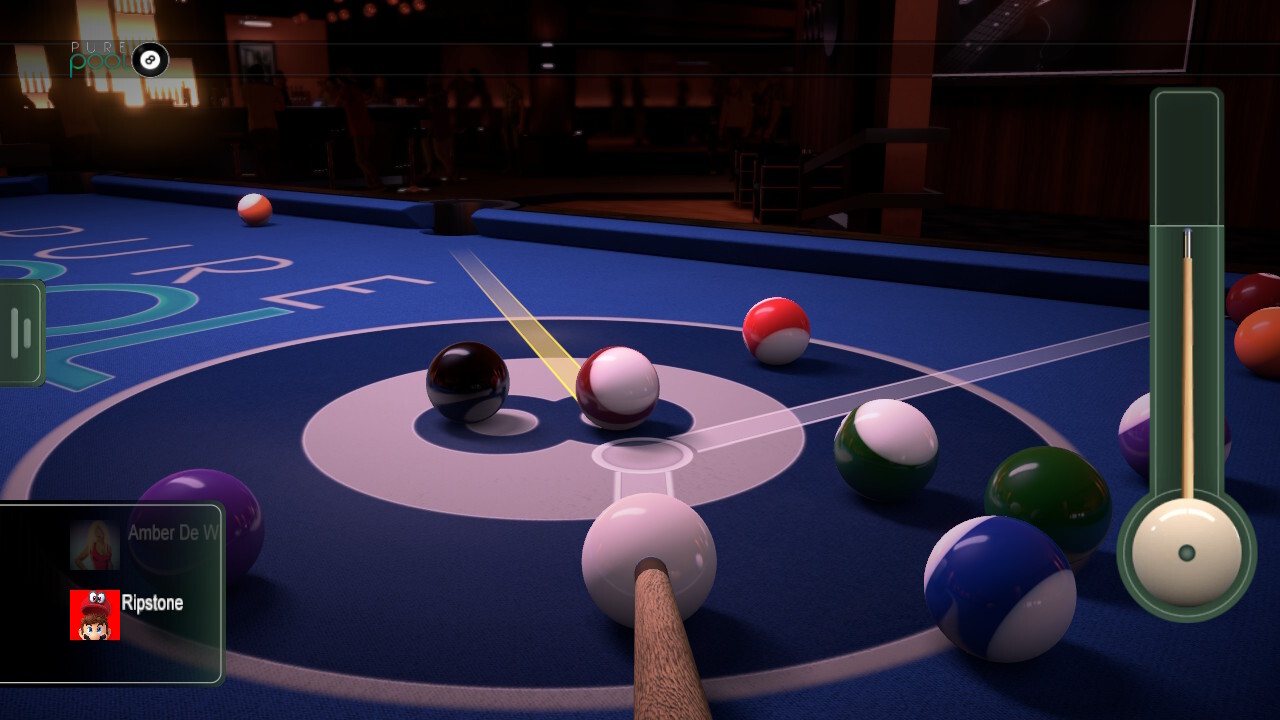 SwitchArcade Highlight!
If you're looking for a really good pool game on your Switch, here you go. Your search is over. Don't even bother with those other ones that have been released up until now. Pure Pool has just about everything you'll want: tons of different ways to play both pool and snooker, fairly nice visuals, local and online multiplayer, a single-player campaign, and a wide range of control options. All of that, and the price is really reasonable to boot. I'll grant that this won't have much appeal to those not interested in the pursuit, but if you enjoy whacking balls around with the ol' cue, you won't be disappointed in your purchase here.
Mars Horizon ($19.99)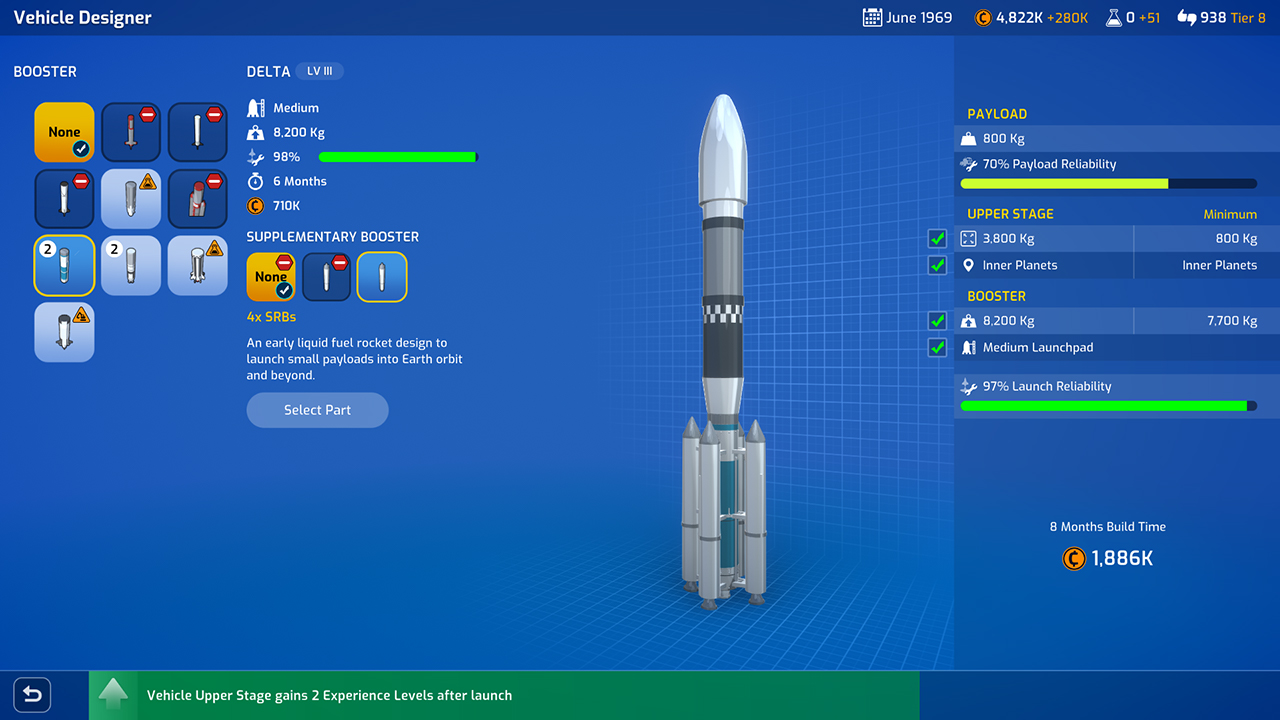 SwitchArcade Highlight!
Budding Space Karens will want to keep an eye on this one. It's a space agency simulator made with help from the European Space Agency and UK Space Agency, and it sees you guiding things from the earliest days of the space race to landing boots on Mars. Create your base, build vehicles using hundreds of parts, launch satellites and manned crafts, and plot your roadmap to Mars. Rather than focusing on the space travel itself, this is more of a simulation of mission control and what goes into setting up those explorations. Complex enough that it should satisfy fans of simulation games, but approachable enough that those with an interest in space can probably catch on to things without too much trouble. I may do a review of this one, but we'll see.
Serious Sam Collection ($29.99)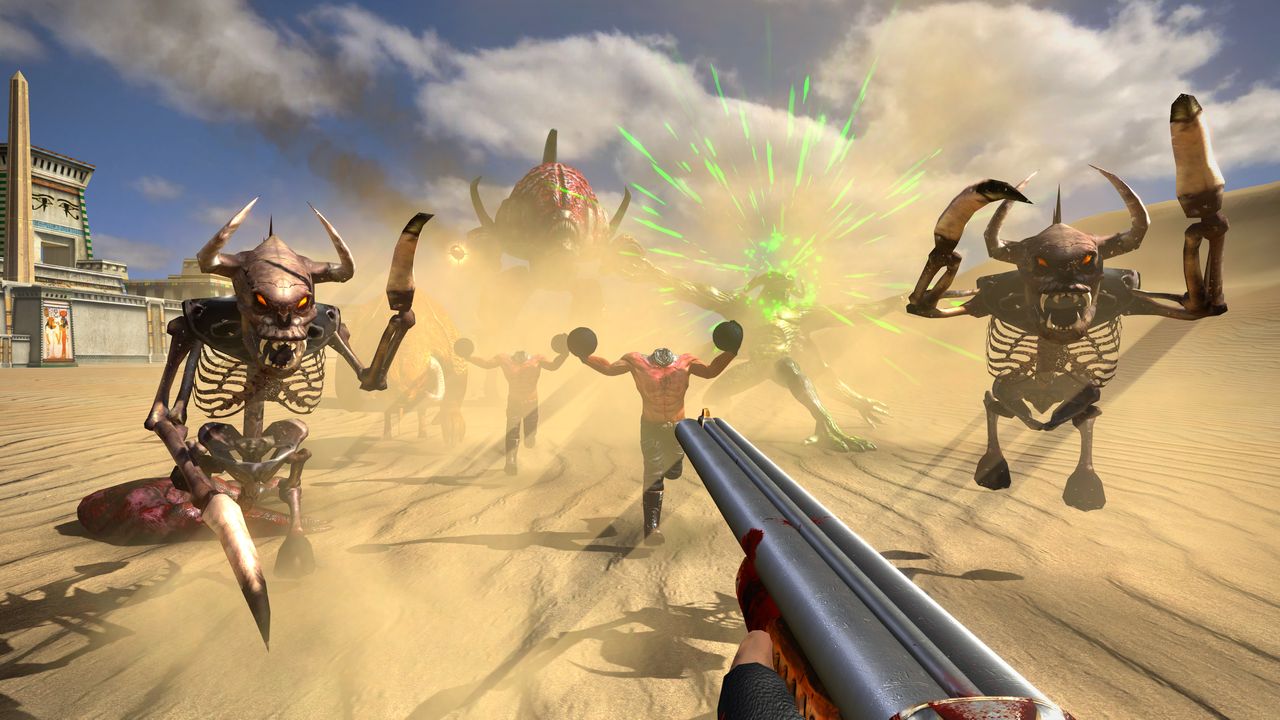 SwitchArcade Highlight!
Yeah okay, that's a lot of SwitchArcade Highlights today, but what can I do? Lots of neat games hitting on a Tuesday for some reason. This is a collection of three Serious Sam first-person shooters. You get the HD remakes of First Encounter and Second Encounter, along with the expansion content for the latter. You also get Serious Sam 3: BFE and its expansion. That's a lot of shooting action for a very reasonable price! The only unfortunate thing is that if you want to play the games in multiplayer, you'll have do it via local play. Seems like a set that should have had online support, but oh well, I guess that's how it is. Remember: if you see something running towards you screaming, it does not have a present for you.
Five Dates ($12.99)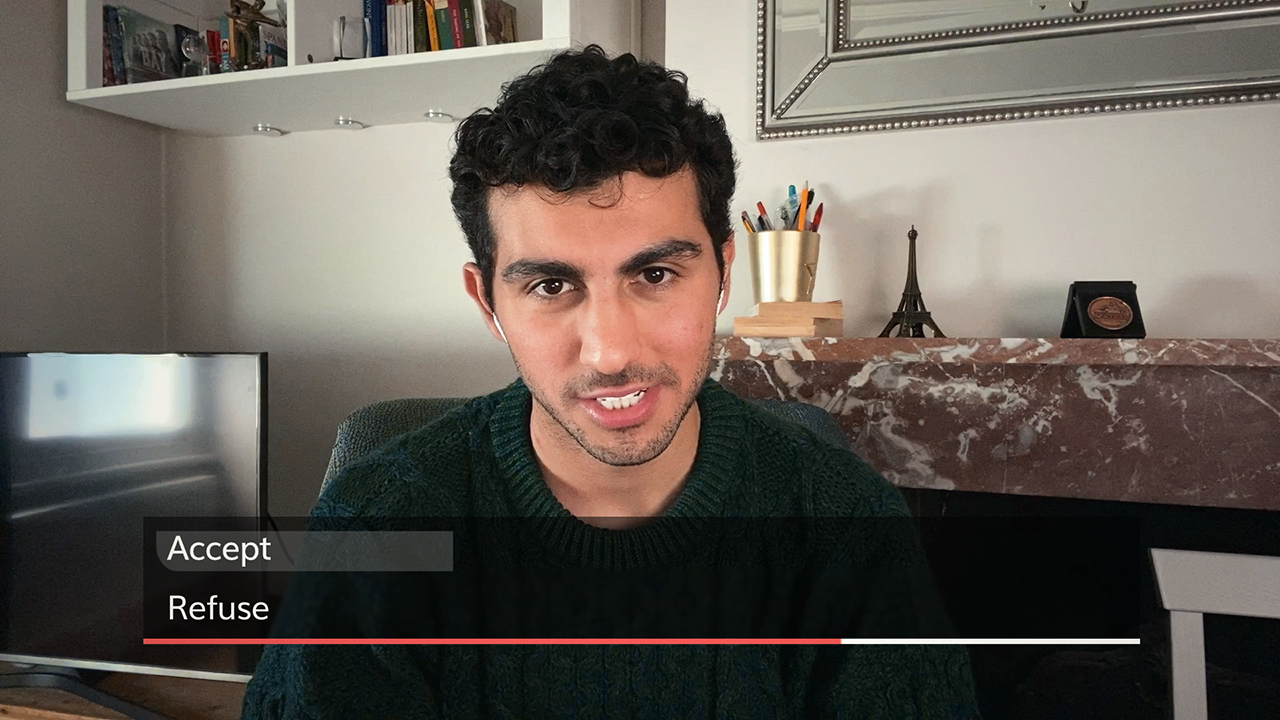 Hmm. This is a dating simulator, more or less. A very topical one, at that. Living the lockdown life thanks to the coronavirus, our hapless protagonist Vinny engages in a bit of video dating with five different women. You make choices along the way that will affect who you ultimately end up with, if anyone at all. Its use of real actors and video helps it stand out in a genre largely dominated by 2D art, but whether that's a good distinction or not is going to depend on the individual. I'm not really into this one myself, but you may take to it better than me.
Max Reloaded II ($9.90)
Phew, this looks rough. And it's launching with a no-strings-attached massive discount, which isn't usually a great sign. Well, it's a third-person action game where you play as a Blasto-proportioned dude presumably named Max as he shoots and explodes his way through waves of enemies in 30 missions. You can get new weapons, take control of a few different vehicles, and even destroy buildings and other environmental bits. Apparently you can also manipulate time to speed things up or slow them down? I'd be really surprised if this turned out to be a very good game, but there may be some fun in it if you're in the right mood.
Travel Mosaics 6: Christmas Around the World ($7.99)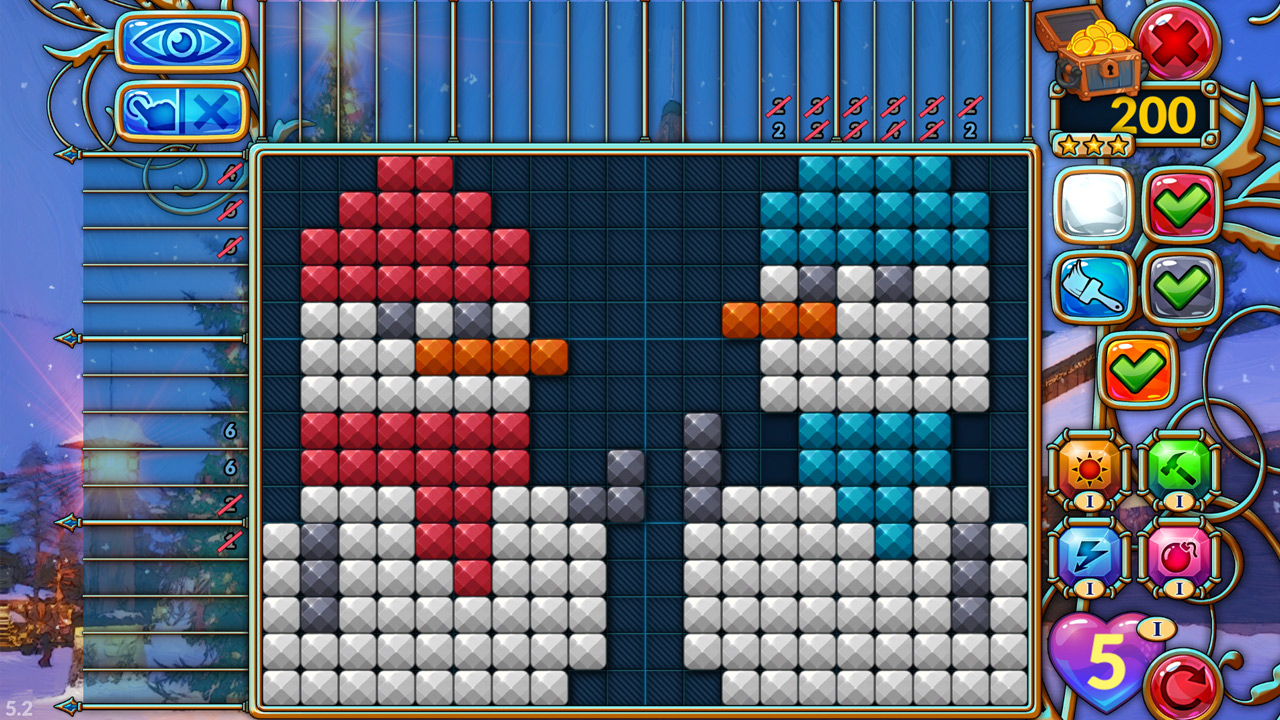 The Walker family is back for more Picross-style puzzles, this time with a Christmas theme. You get 140 regular puzzles, plus an additional assortment of bonus levels. There's also some Christmas trivia and such, giving you interesting Christmas-themed facts from various countries. The Travel Mosaics games are a good introduction to this type of puzzle, and if you're down with the seasonal theme you'll have some fun with this one in particular. Both button controls and touch controls are supported, which is one better than Jupiter seems to manage with its games.
Sales
(North American eShop, US Prices)
Not too much worth getting fussed about in the inbox today, friends. Skellboy, I suppose? I wasn't too big on that game but it does have its merits. Puddle Knights is fun but I feel like better discounts are on the horizon for that one. Most of the stuff in the outbox will probably be back around before too long, but I suppose 1993 Shenandoah isn't something we see terribly often. Well, do what you will. Keep in mind that Black Friday sales are coming sooner or later, however. It may be wise to save some of your money.
Select New Games on Sale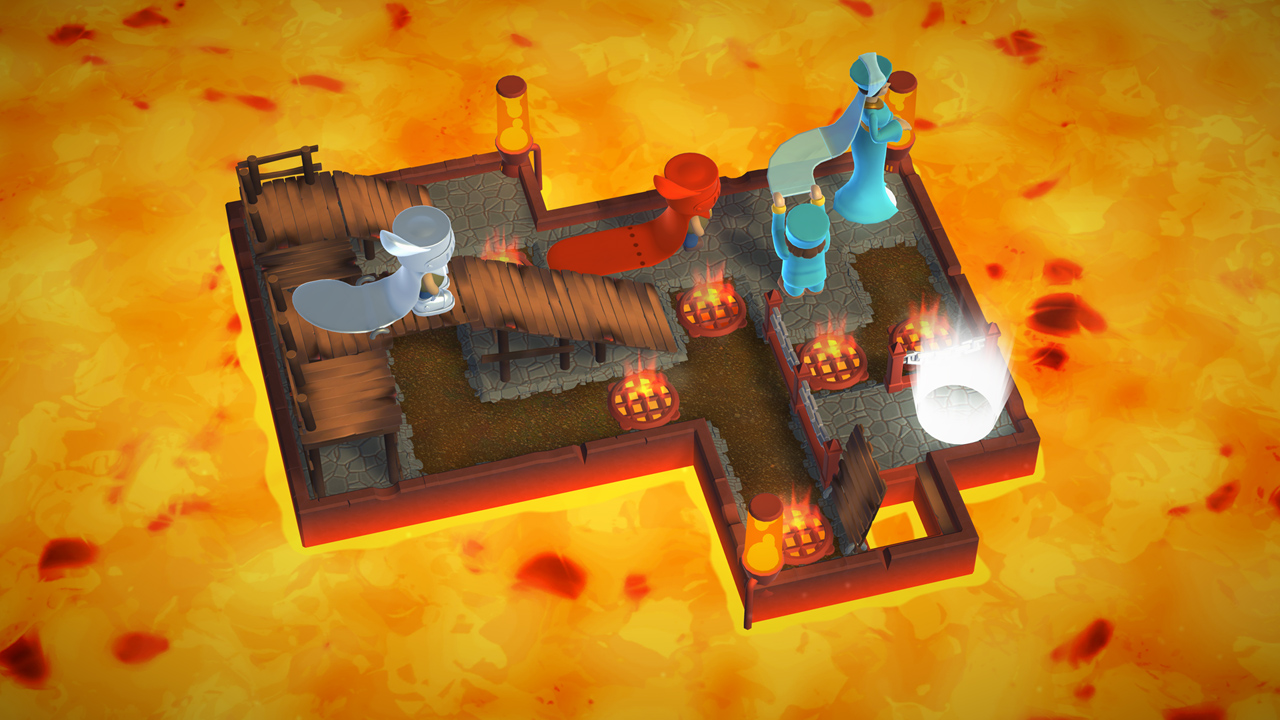 Puddle Knights ($7.99 from $9.99 until 11/23)
Resolutiion ($15.99 from $19.99 until 11/23)
Mystery of Woolley Mountain ($1.99 from $12.99 until 11/23)
Time Tenshi ($10.49 from $14.99 until 11/28)
Bargain Hunter ($8.74 from $12.49 until 11/28)
Run the Fan ($1.99 from $3.99 until 11/30)
Fin & the Ancient Mystery ($1.99 from $4.99 until 11/30)
Skellboy ($13.00 from $20.00 until 11/30)
SpellKeeper ($1.99 from $5.99 until 11/30)
Farming Simulator ($7.49 from $29.99 until 11/30)
SpiritSphere DX ($2.50 from $10.00 until 11/30)
Evoland Legendary ($7.99 from $19.99 until 12/2)
Northgard ($13.99 from $34.99 until 12/2)
Aery: Broken Memories ($7.49 from $14.99 until 12/2)
She Sees Red ($2.99 from $9.99 until 12/6)
Max Reloaded II ($2.47 from $9.90 until 12/6)
Food Truck Tycoon: Asian ($1.99 from $4.99 until 12/7)
Not Tonight: Take Back Control ($2.49 from $24.99 until 12/8)
Sales Ending Tomorrow, Wednesday, November 18th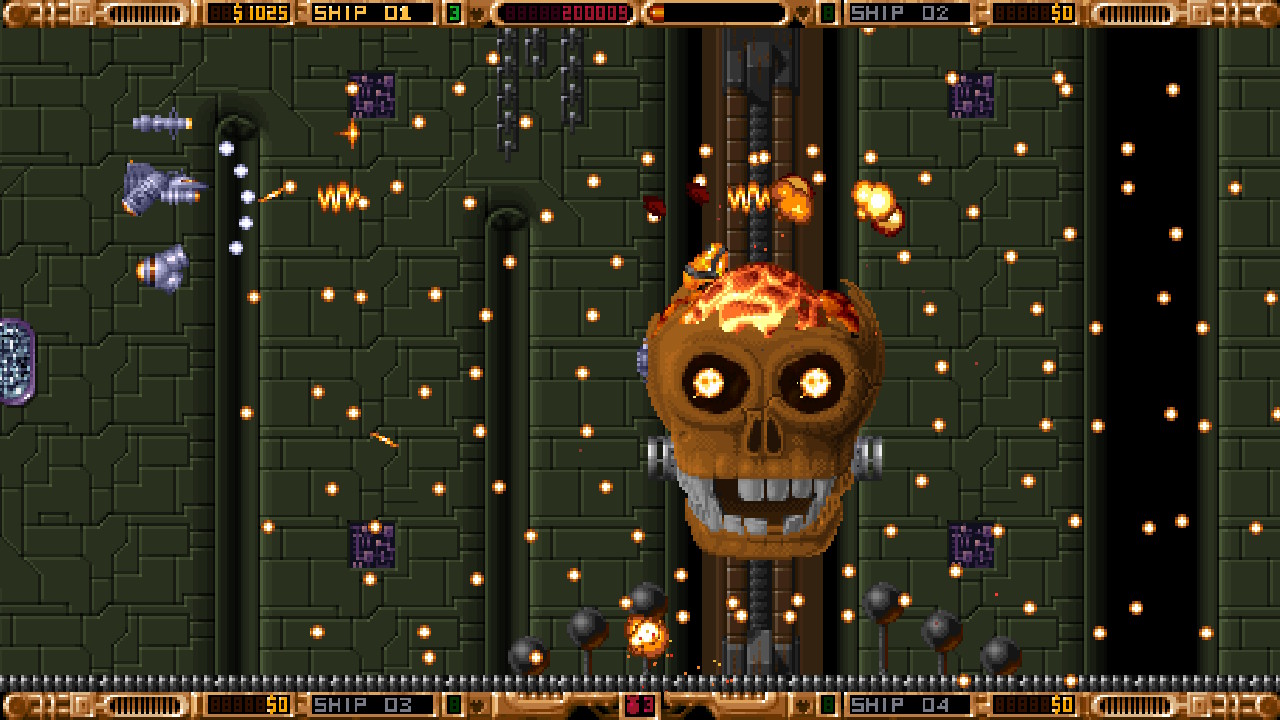 1993 Shenandoah ($2.59 from $12.99 until 11/18)
Asterix & Obelix XXL2 ($8.99 from $29.99 until 11/18)
Atomine ($1.99 from $9.99 until 11/18)
Black Paradox ($4.49 from $14.99 until 11/18)
Blacksea Odyssey ($2.59 from $12.99 until 11/18)
Bleed Complete Bundle ($4.19 from $27.99 until 11/18)
Blood Breed ($2.03 from $5.99 until 11/18)
Cinders ($5.99 from $19.99 until 11/18)
Collapsed ($12.00 from $15.00 until 11/18)
Couch Co-Op Bundle Vol. 2 ($6.89 from $45.99 until 11/18)
Dark Quest 2 ($5.49 from $10.99 until 11/18)
Demon Pit ($2.99 from $9.99 until 11/18)
Detective Gallo ($1.99 from $14.99 until 11/18)
Fall of Light: Darkest ($3.74 from $14.99 until 11/18)
Flashback ($0.99 from $19.99 until 11/18)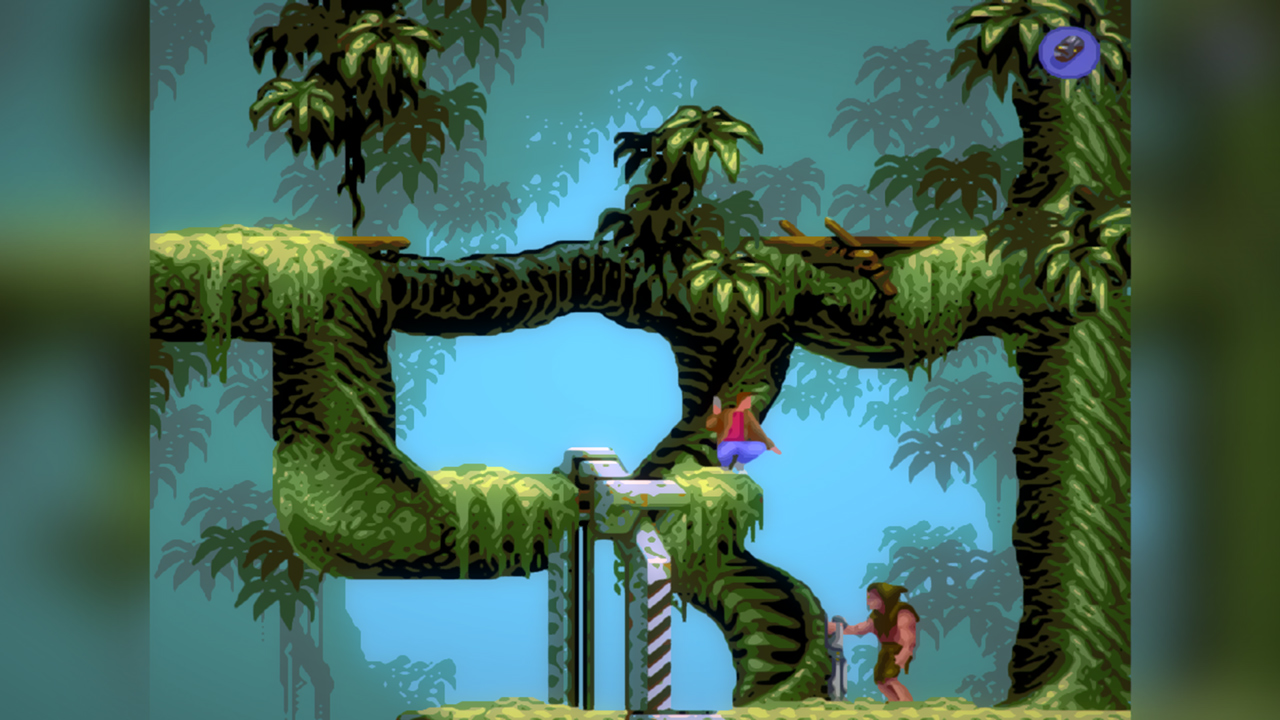 forma.8 ($1.99 from $9.99 until 11/18)
Frost ($3.24 from $12.99 until 11/18)
Garfield Kart Furious Racing ($11.99 from $29.99 until 11/18)
Gear.Club Unlimited ($9.95 from $14.90 until 11/18)
Glass Masquerade Double Pack ($3.29 from $21.99 until 11/18)
Golem Gates ($6.24 from $24.99 until 11/18)
Gunma's Ambition ($4.99 from $9.99 until 11/18)
Horror Bundle Vol. 1 ($4.56 from $30.49 until 11/18)
Indie Darling Bundle Vol. 3 ($7.56 from $50.49 until 11/18)
Infernium ($7.48 from $24.95 until 11/18)
Ink & HackyZack Bundle ($2.99 from $14.99 until 11/18)
JackQuest: TTotS ($1.99 from $9.99 until 11/18)
Koral ($3.59 from $11.99 until 11/18)
Kuukiyomi 2: Consider It More! ($3.74 from $4.99 until 11/18)
Letter Quest Remastered ($2.99 from $11.99 until 11/18)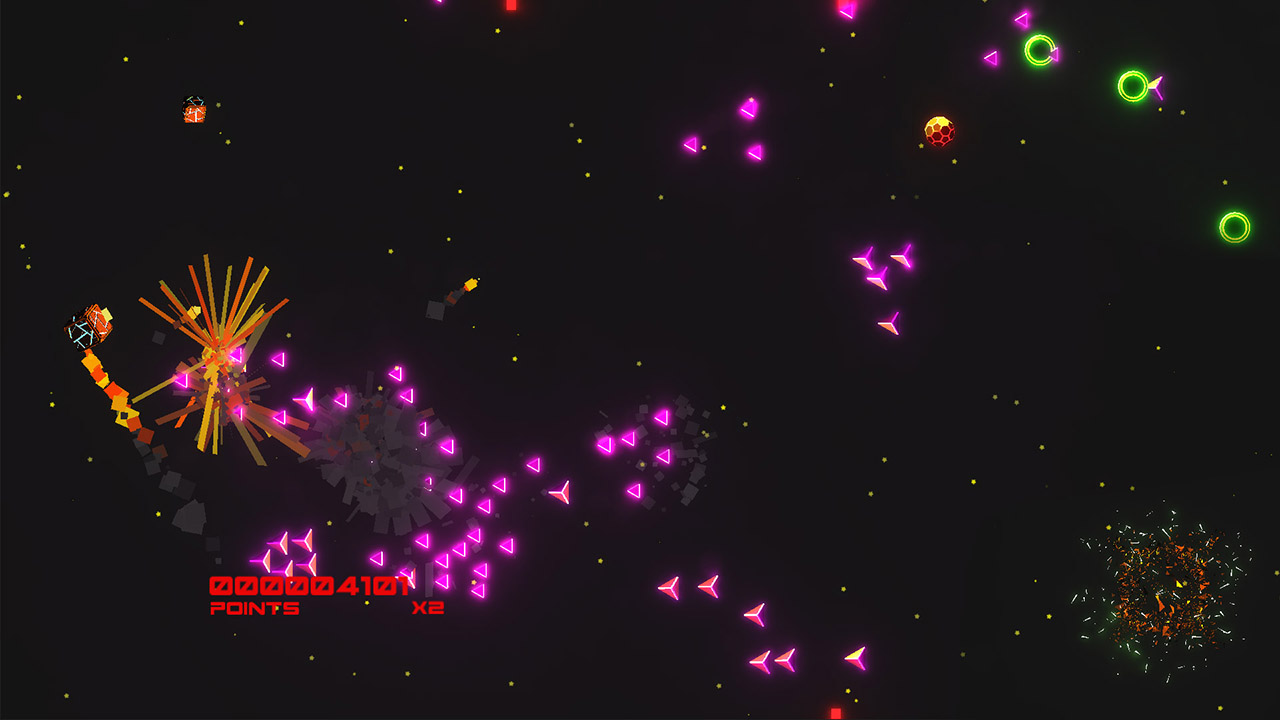 Mastercube ($1.99 from $5.49 until 11/18)
Mind: Path to Thalamus ($3.59 from $11.99 until 11/18)
Minesweeper Genius ($1.99 from $5.99 until 11/18)
Monster Slayers ($3.74 from $14.99 until 11/18)
Nefarious ($3.60 from $14.99 until 11/18)
Odallus: The Dark Call ($2.99 from $11.99 until 11/18)
Oniken: Unstoppable ($2.49 from $9.99 until 11/18)
Pixel Art Bundle Vol. 1 ($5.69 from $37.99 until 11/18)
Reverse Crawl ($3.24 from $12.99 until 11/18)
Siegecraft Commander ($2.99 from $19.99 until 11/18)
Skelly Selest ($2.99 from $9.99 until 11/18)
Slain: Back From Hell ($4.99 from $19.99 until 11/18)
Slayaway Camp: Butcher's Cut ($3.74 from $4.99 until 11/18)
Snakeybus ($5.99 from $11.99 until 11/18)
Story of a Gladiator ($5.49 from $10.99 until 11/18)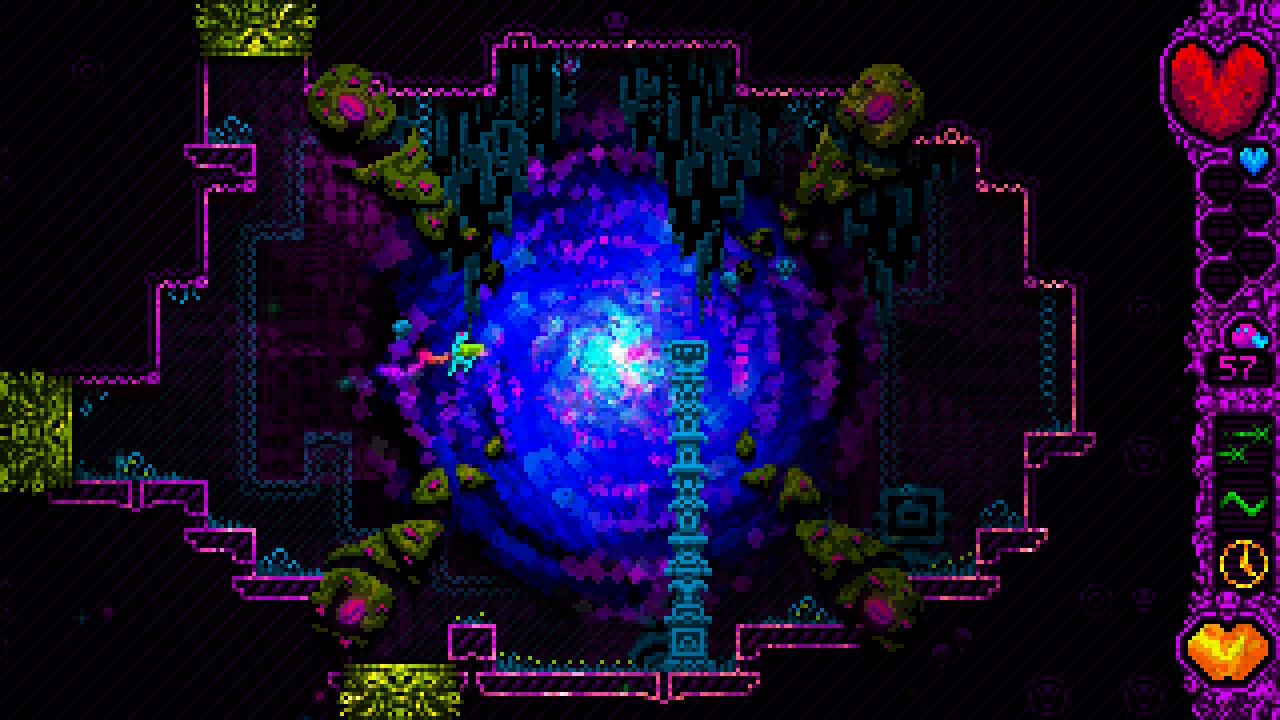 Straimium Immortaly ($3.59 from $11.99 until 11/18)
Sudoku Relax 4 Full Bloom ($3.74 from $4.99 until 11/18)
Super Blood Hockey ($4.49 from $14.99 until 11/18)
The Pew Pew Bundle Vol. 1 ($8.99 from $44.99 until 11/18)
Toki ($2.95 from $14.90 until 11/18)
Toridama: Brave Challenge ($3.74 from $4.99 until 11/18)
UnExplored ($4.49 from $14.99 until 11/18)
Valfaris Full Metal Mode ($12.49 from $24.99 until 11/18)
Verlet Swing ($3.74 from $14.99 until 11/18)
Waking Violet ($1.99 from $6.99 until 11/18)
War Tech Fighters ($8.99 from $19.99 until 11/18)
Way of the Passive Fist ($2.99 from $14.99 until 11/18)
Wheels of Aurelia ($1.99 from $9.99 until 11/18)
Whip! Whip! ($4.99 from $9.99 until 11/18)
XenoRaptor ($3.74 from $14.99 until 11/18)
Yesterday Origins ($4.90 from $14.90 until 11/18)
That's all that's good for today, friends. Tomorrow's looking like a bit of a lighter one, with just one game on the release schedule. I don't have any reviews immediately pending either, so it may just be whatever news and sales roll in if nothing surprising happens. That's how it is sometimes. I hope you all have a great Tuesday, and as always, thanks for reading!