Hello gentle readers, and welcome to the SwitchArcade Round-Up for October 1st, 2020. Today saw an absolute ton of new releases drop on the eShop, and we've got summaries of all of them. Heavy hitters like Super Mario Bros. 35 and Ys Origin are joined by a bunch of games of all kinds to put the hurt on your wallet, as you like it! We also cover the incoming and outgoing sales. What you won't see here is the new Super Smash Bros. Ultimate character, as I'll have already gone home by the time the announcement hits. We'll catch up on that tomorrow, but I'll throw out a guess and say it's probably a Pokemon. If you don't expect much, you can't be disappointed. Now let's get on with things!
New Releases
Ys Origin ($19.99)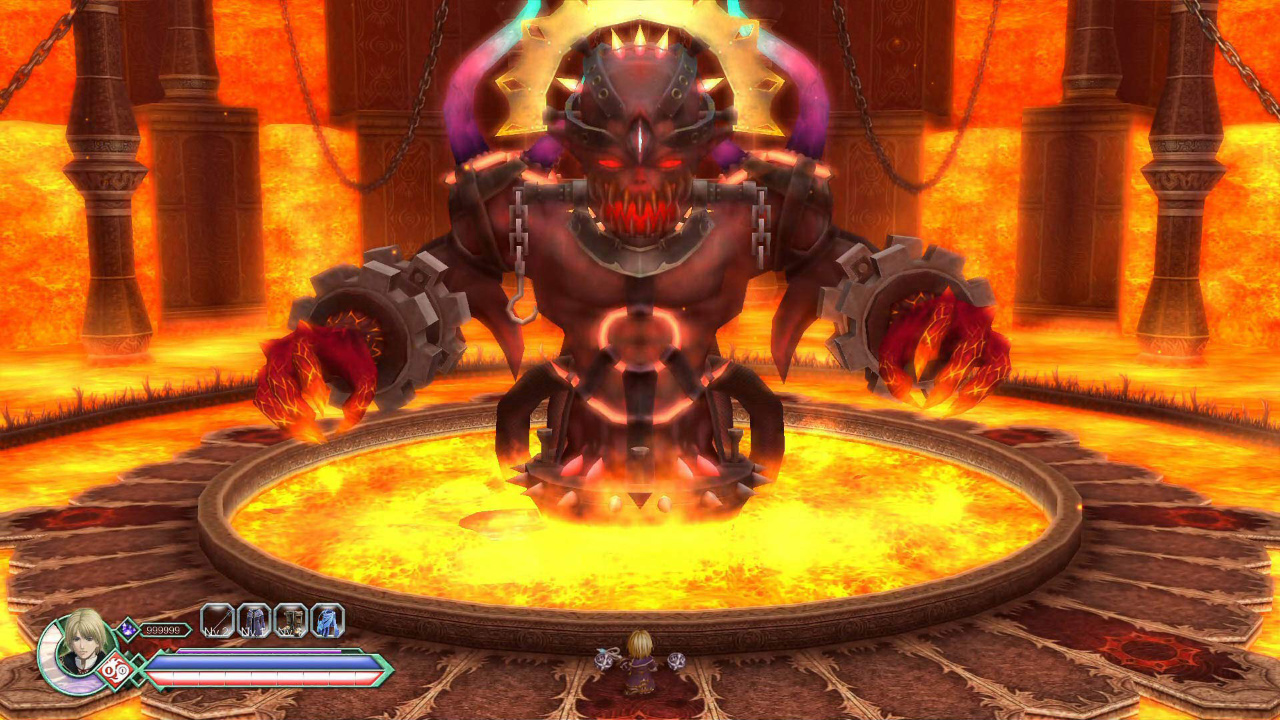 SwitchArcade Highlight!
Aw yes, more Ys. Just hook it up to my veins. You know what the Switch needs more of? Ys games. This is only the second Ys game to hit the platform, and that's just tragic. Fortunately, this is an awesome one. It's the only game in the series where Adol isn't the main character, and serves as a prequel to the original pair of games. Choose from two characters, with a third unlockable one, and head into the Tower of Darm/Dahm for some good old hack and slash action RPGing. This game used the Ys 6 engine as its base, which was also used in Ys: Oath in Felghana. It is fast and fun and you really ought to buy it. Review coming later. It will be a very high score. Ys rules.
Super Mario Bros. 35 (Free with Switch Online Subscription)
SwitchArcade Highlight!
It's Super Mario Bros., but re-imagined as a battle royale! Where do such ideas come from? Since this is celebrating the 35th anniversary of Super Mario Bros., there are 35 players in each game. You need to survive as long as you can, as a single death means you're out. Defeating enemies earns you extra time and sends more enemies to your opponents, and they can of course do the same to you. Grab coins so that you can exchange them for a power-up in times of need. It's pretty fun, which makes it all the more unfortunate that Nintendo plans to turn off service on it at the end of March of next year.
Hot Shot Burn ($14.99)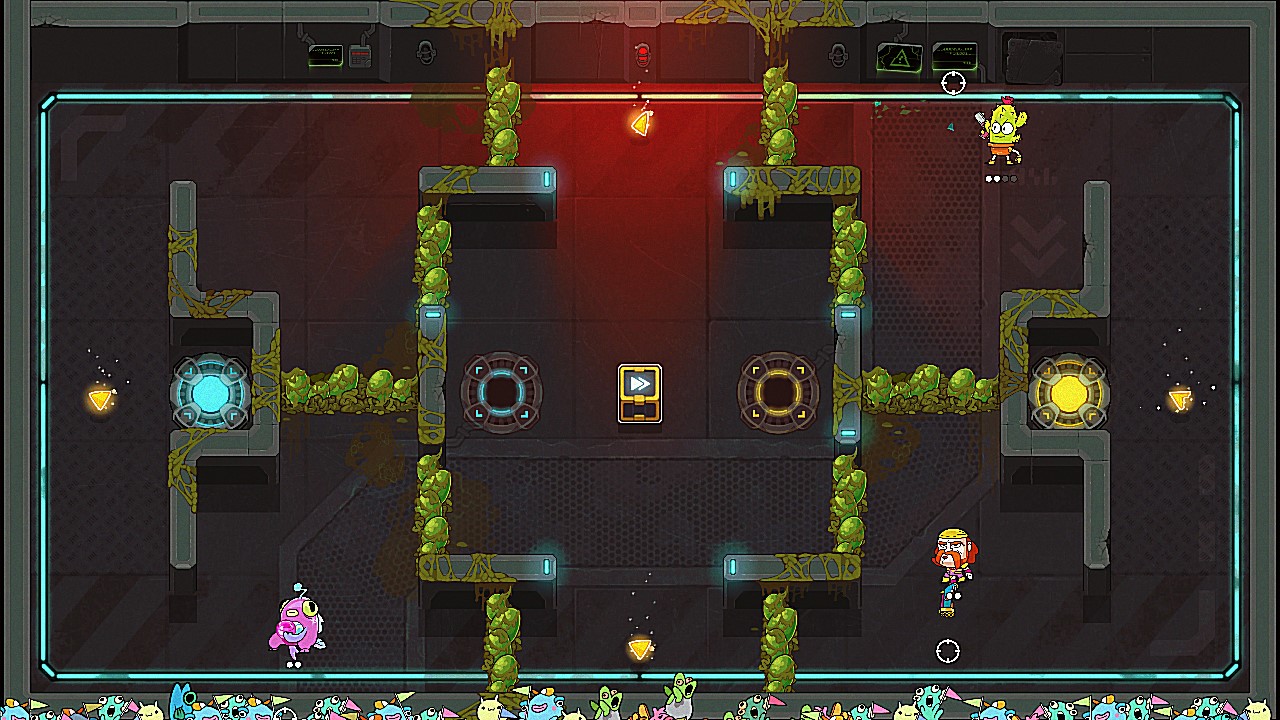 SwitchArcade Highlight!
Yes friends, I like it. If you're looking for a new game to pull out when you're entertaining guests or just want a bit of silly fun for online multiplayer sessions, Hot Shot Burn will serve you well. It's a top-down action game where you need to take out the other players with whatever you've got available to you. There are a bunch of different arenas, and with them come unique rules, new traps and hazards, and a whole variety of ways to wage war on your buddies. The game supports up to four players both locally and online, and you'll definitely want to take advantage of that as there isn't a lot of joy here for the solo player.
Arcade Archives Ben Bero Beh ($7.99)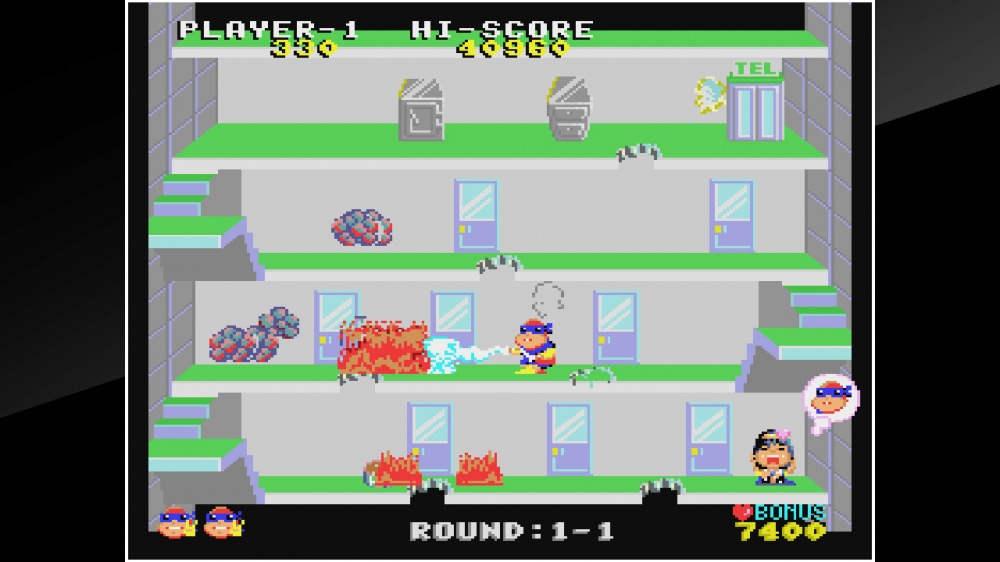 Haha, what? Wow, this is one of the deepest cuts I've seen in a long while. In this 1984 Taito game, you play as a superhero who has to rescue his girlfriend from a burning building. Characters from other Taito games like Elevator Action and Chack'n Pop make appearances here, with the former making a lot of sense given the similar layout of the playfields. Put out fires and avoid dangerous obstacles to rescue Nao-chan and get a happy ending. It's not without merit, but there's a reason that most of you have likely never heard of it.
Powertris ($4.99)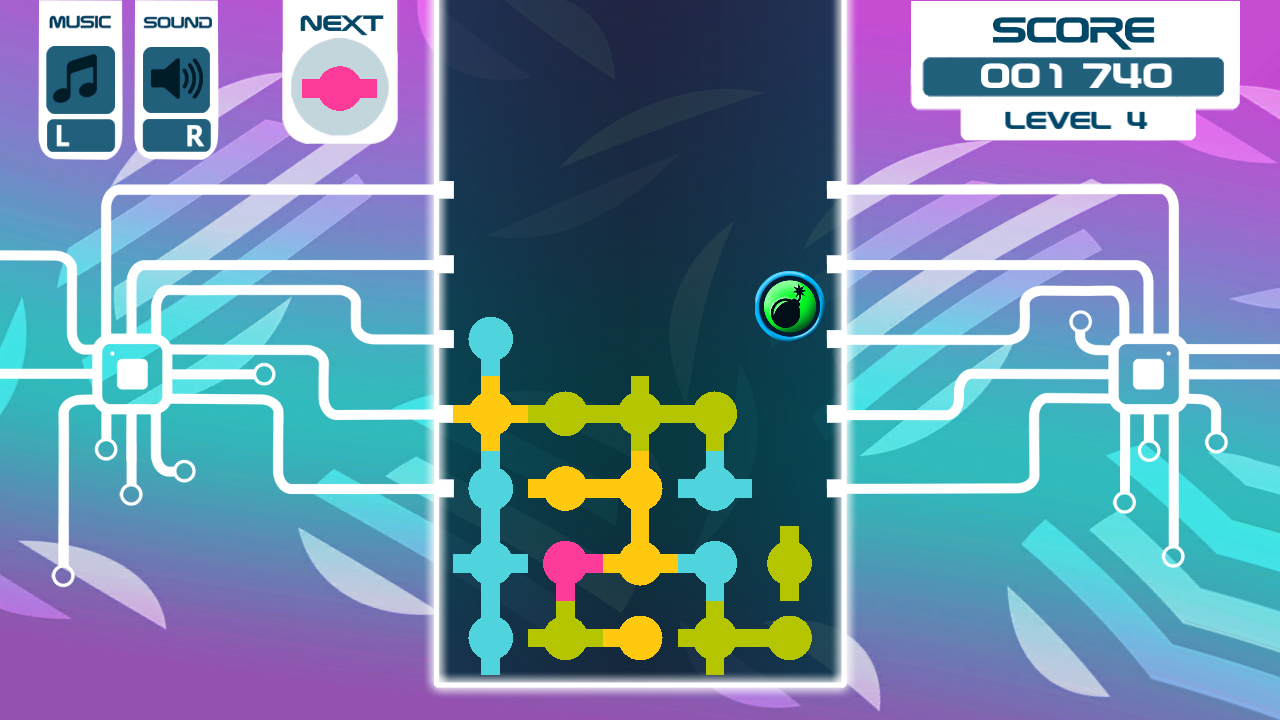 I've played this one on mobile before, and the basic idea is Tetris plus Gunpey/Pipemania. Pieces with various connectors will fall from the top of the well, and you need to arrange them to create continuous connections between the left and right side of the well. Do that, and every connected piece will disappear. The more you clear at once, the more points you get. Special pieces will occasionally fall, allowing you to clear some of the junk. It's alright, and I think fans of falling block puzzlers won't be sad about spending a fiver on it.
Candy Raid: The Factory ($4.99)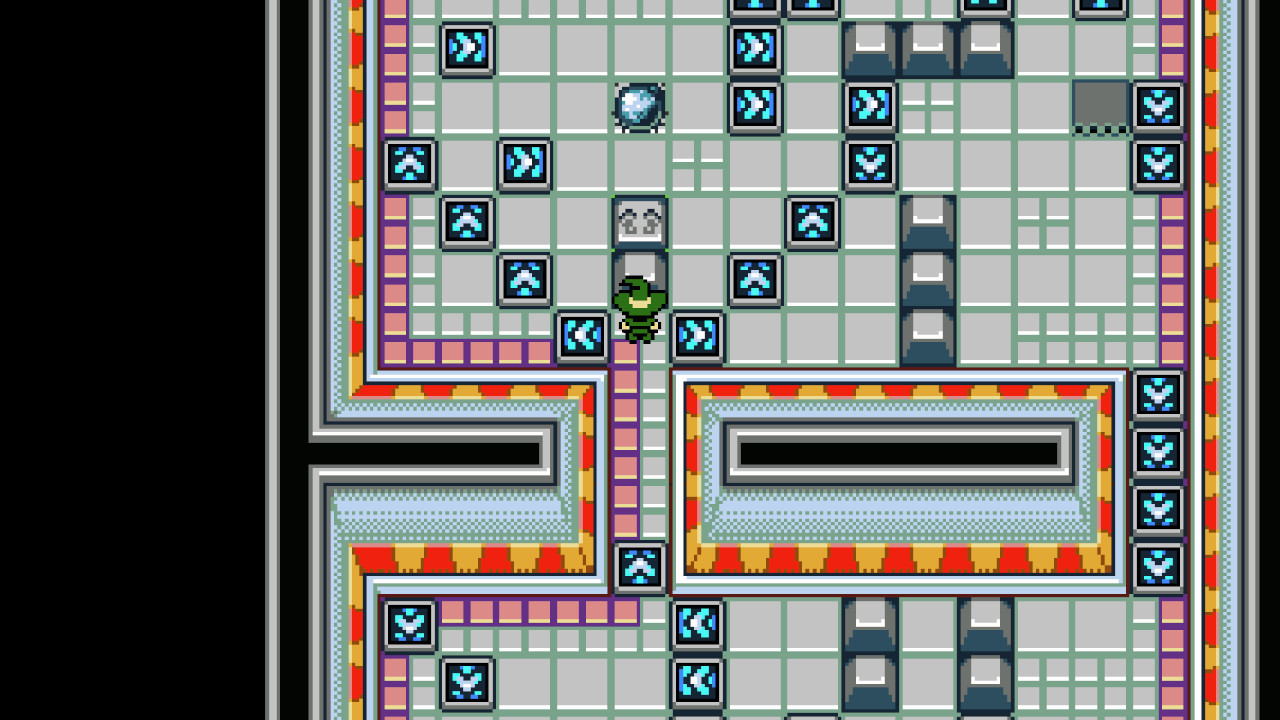 In this game, you play as a candy-loving witch named Candy who, driven mad by her desire, decides to raid the candy factory belonging to the famous Milly Monk. It's filled with traps and obstacles, so Candy needs to use all of her powers and abilities to solve the puzzles and open the way to some sweet rewards. There are three different areas to explore, giving a little bit of visual variety to the proceedings. It's okay for the price, but I feel like many of the puzzles aren't laid-out in an intuitive way, and the overall experience really gets repetitive well before it reaches its ending. This kind of game is normally my jam, but I couldn't get into this one.
Farm Builder ($9.99)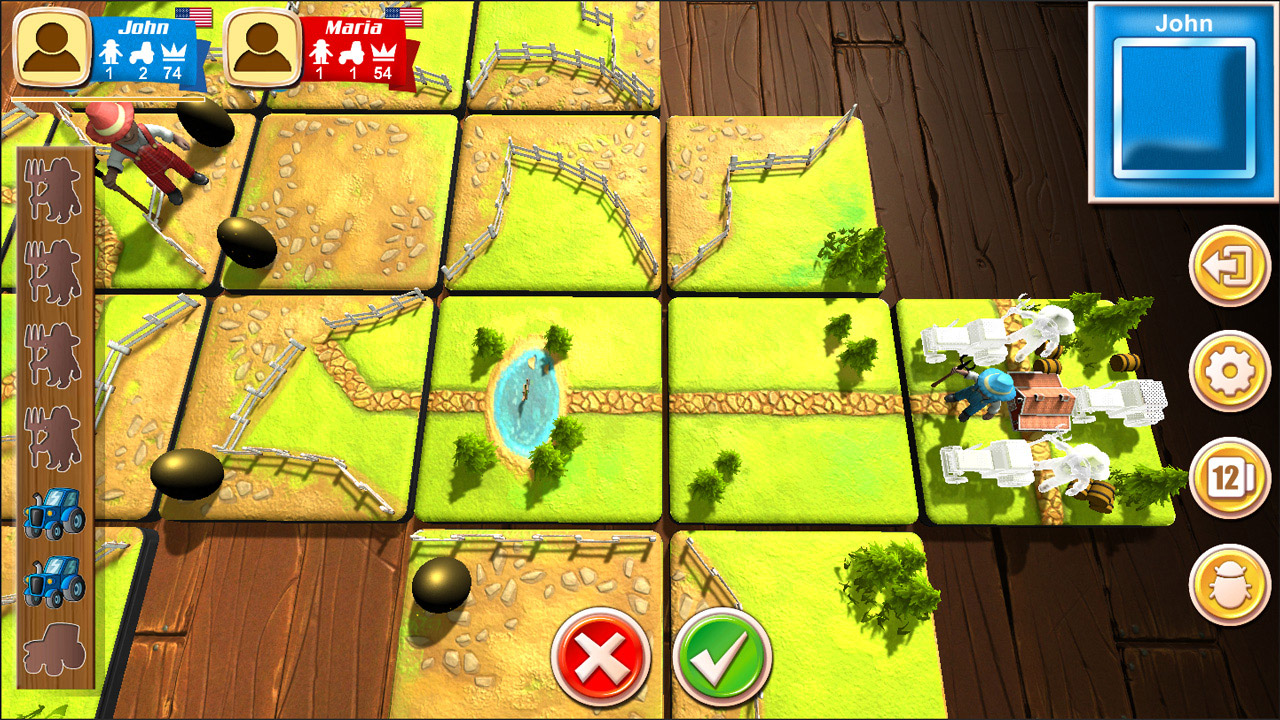 Kind of a poor man's take on games like Carcassonne, Farm Builder is a game where you have to lay down tiles on a board to build farms, roads, and secure resources. You can play alone versus AI opponents, head online to battle against others with up to five players at once, or do some pass and play local multiplayer. It's honestly not that bad, but I feel like you'd be better off spending the extra ten dollars to get the real Carcassonne on your Switch over this lesser alternative. If you don't have the extra money… well, this does what it does well enough.
Smoots World Cup Tennis ($9.99)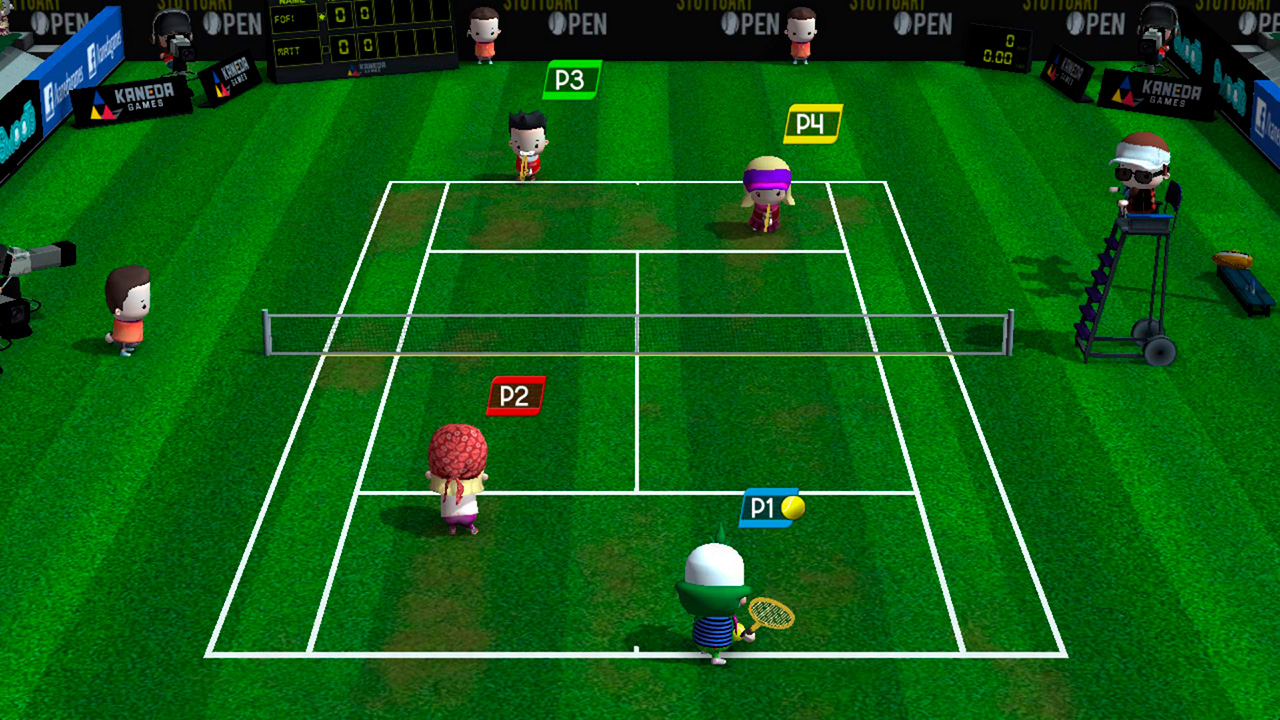 Ugh, I hate that word so much. 'Smoots'. It just sounds… vulgar to the ears. If your name is Smoots, I apologize. It's not you, it's me. Anyway, the dollar store Miis are back, this time in a tennis game. The last kick at the can was a relatively poor summer sports affair, and World Cup Tennis isn't much better. It's hard to mess up a tennis game, but the lack of shot variety really makes this about as bad as it could be without crossing the line into outright awful. The best thing about it is the ability to customize your… ugh… Smoot. You can play with up to four players via local multiplayer, but I have to believe you can find better tennis games to play with friends than this one.
Orangeblood ($19.99)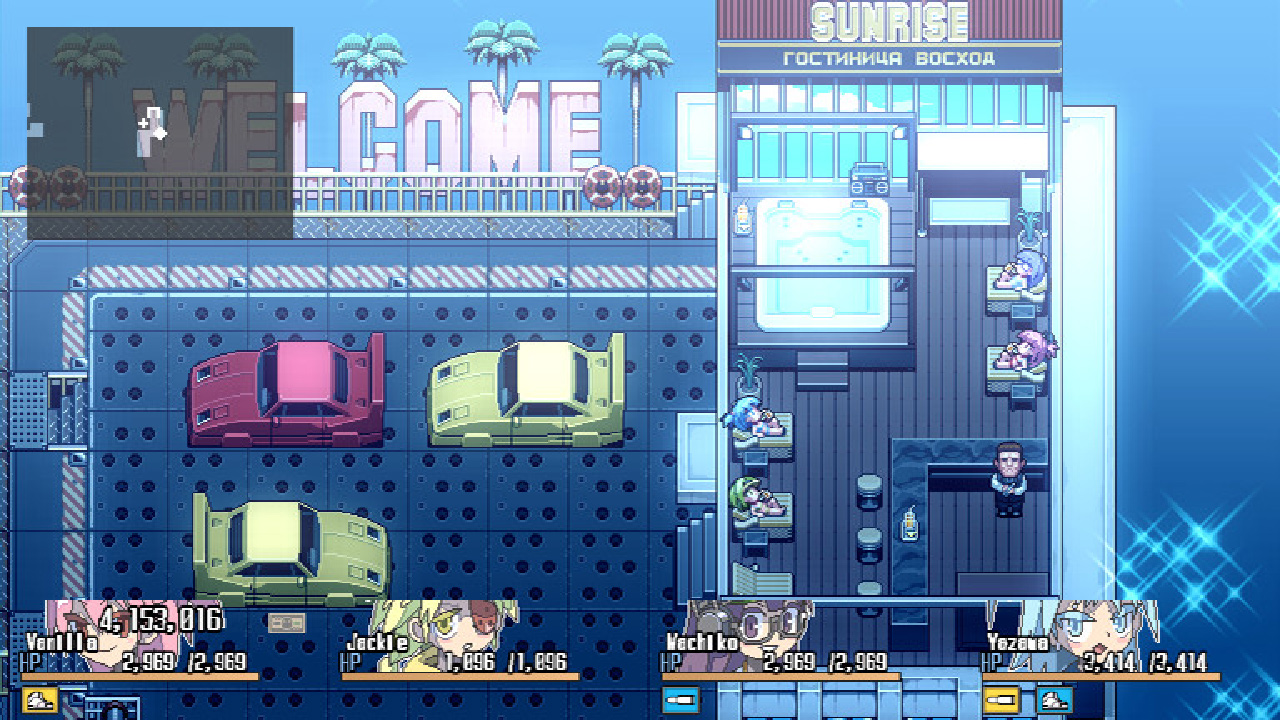 This game has a great sense of style. I love its character designs, backgrounds, and interesting setting. Step behind the curtain and you've got a rather plain turn-based JRPG-style game with a curiously foul-mouthed localization. I can't decide if that choice fits the game perfectly or just makes it annoying to read. I'll have a review of this one later on, but from what I've played so far it seems somewhat forgettable and dull. One of those rare games where while I'm playing it, all I can think of is how I'd rather not be.
Red Crow Mysteries: Legion ($9.99)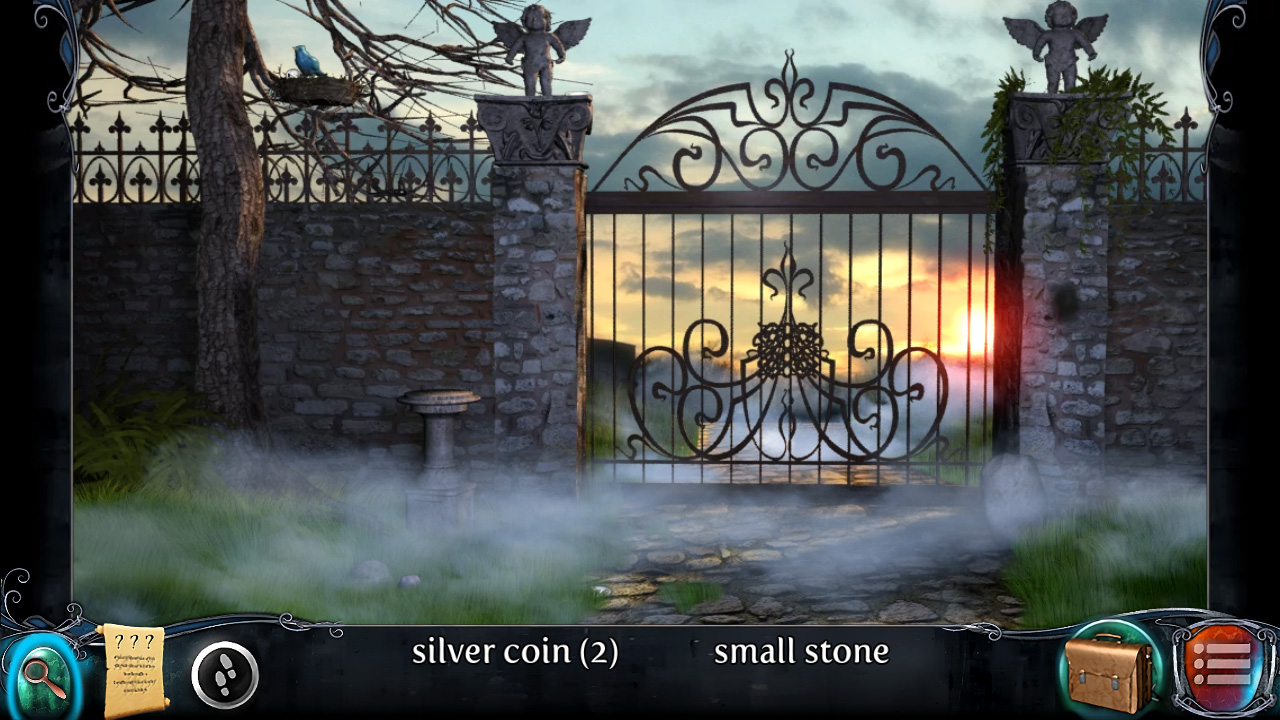 This is a hidden object adventure game that tries to weave in point-and-click adventure game elements to try to stand out from a rather packed crowd. That was especially the case when it launched on Android, but even the Switch has quite a wide selection to choose from. So does it work? Um, not really. It ends up being a fairly poor example of both of the gameplay styles it's trying to dip into. The story is fine as these things go, and that's probably the best thing I can say about it. Regular readers know that hidden object puzzles games are already decidedly not my thing, but this particular title doesn't seem terribly well-liked even among those who love the genre.
The Last Days ($9.99)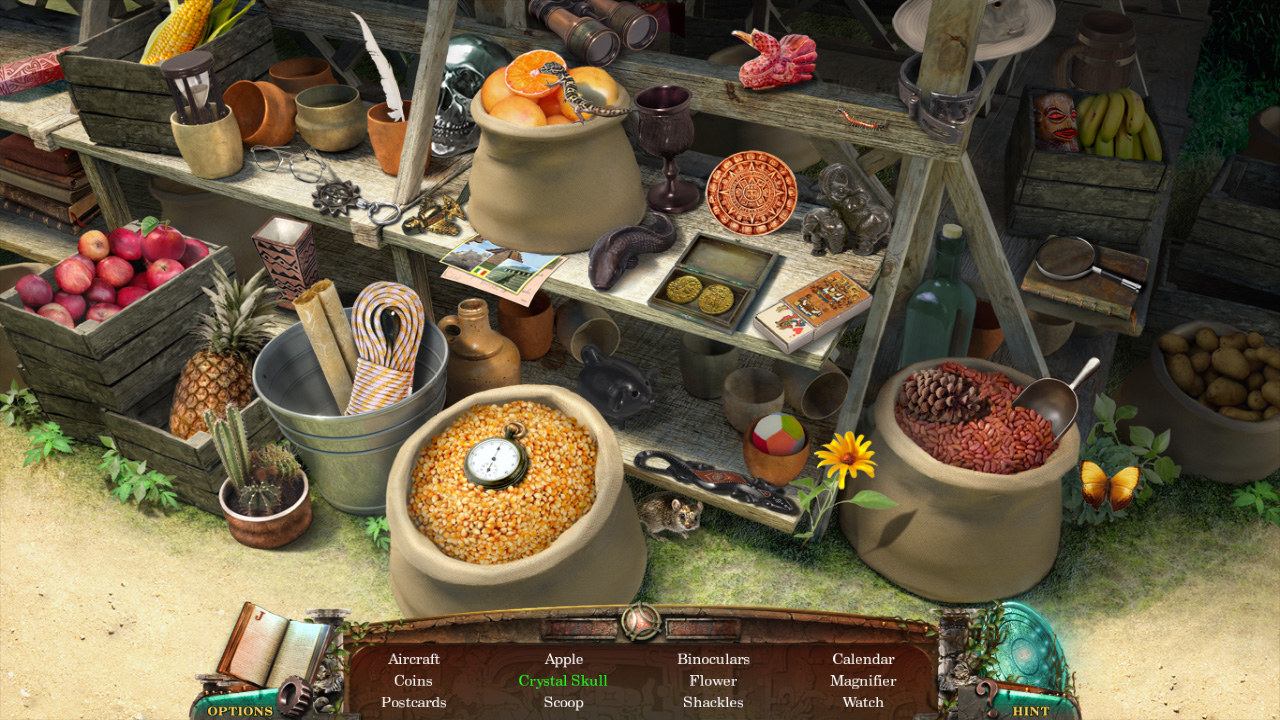 Another hidden object adventure game port from mobile by Ocean Media, and this one is even worse than Red Crow Mysteries: Legion. The puzzle designs get a lot of the blame, as the solutions are rather obscure and the general flow just isn't there. Even setting that aside, it's quite a weak experience. The story is tied up in the whole 2012 apocalypse prediction that seems absolutely quaint in hindsight (eight years too early, Mayans), and although I usually get into Bermuda Triangle nonsense this game feels like a bad vacation more than a wild adventure.
Liege Dragon ($14.99)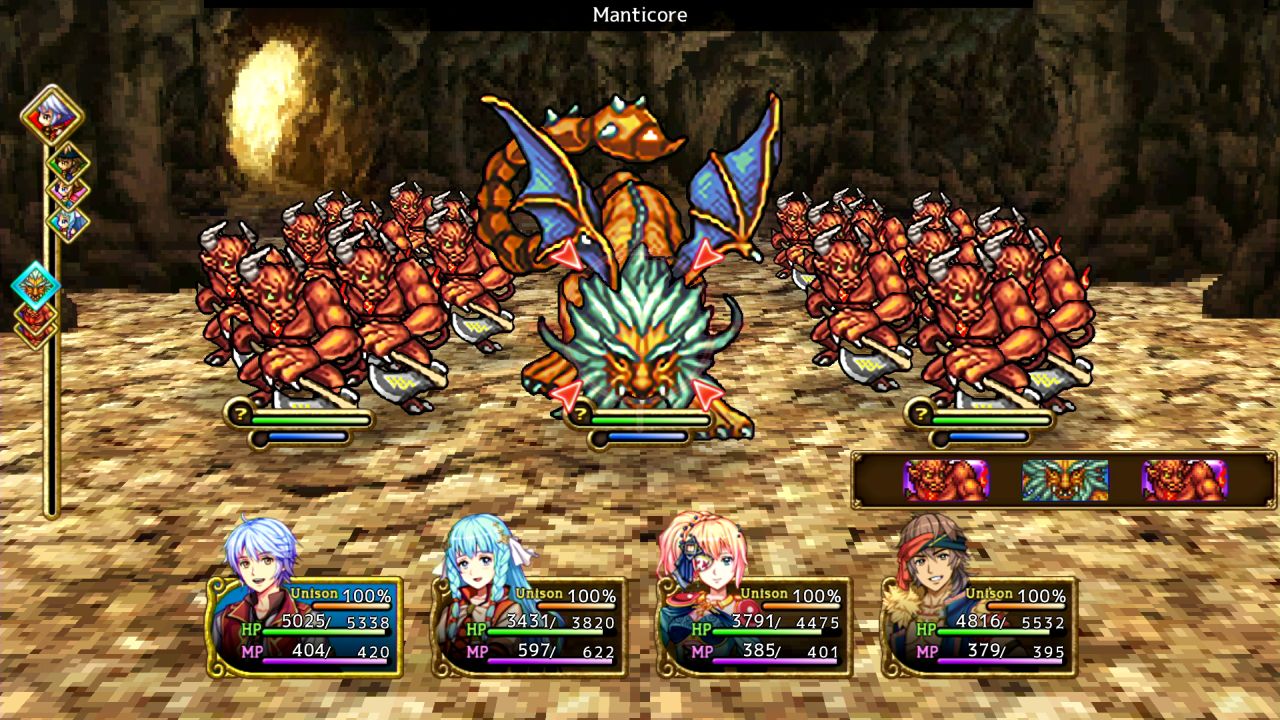 EXE-Create and KEMCO dive into the feature phone archives for its latest Switch release. This is kind of a re-do of a much earlier release, and it shows. The systems are very simple, and the enemy sprites look quite rough. Anyway, an evil dragon has revived and is making things uncomfortable for the kingdom of Blaze. You play as an amnesiac do-gooder (who definitely isn't the missing holy dragon, why do you ask) that decides to fight back after seeing a village get destroyed. You gather a group of adventurers (one of whom is definitely not the princess in disguise) and set out to save the world. Ehn, you know how these work by now.
Nubarron: The Adventure of an Unlucky Gnome ($9.99)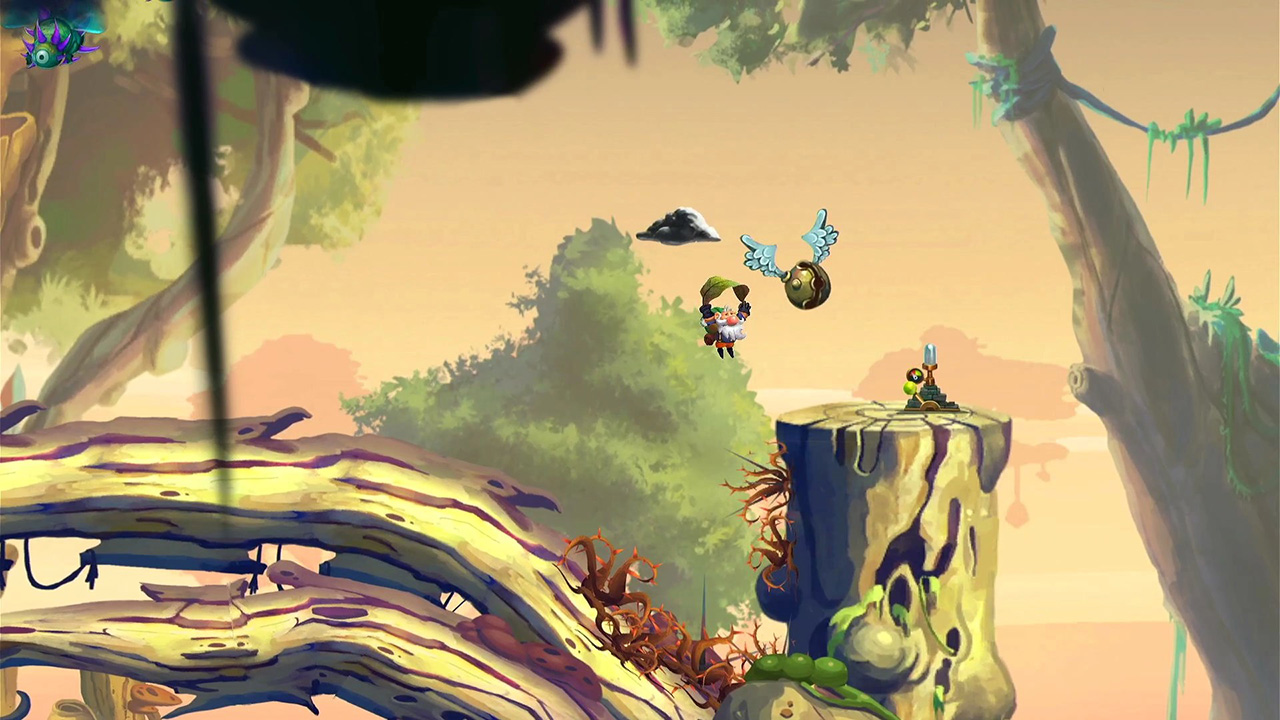 Gnome has lost his lucky hat, and he needs to find it before his newly-acquired bad fortune lands him in hot water. It's not all bad news, though. That little storm cloud following Gnome can be used to solve puzzles and take out enemies, giving our hero a fighting chance. This is a relatively straightforward 2D puzzle-platformer, one that has the sense to get in, throw some fun stuff at you, and end before it overstays its welcome. Nothing I'd go running down the street shouting about at the top of my lungs, but for its ten dollar price I believe it nicely holds up its end of things. It sure doesn't hurt that it's as lovely as all get-out.
Warsaw ($19.99)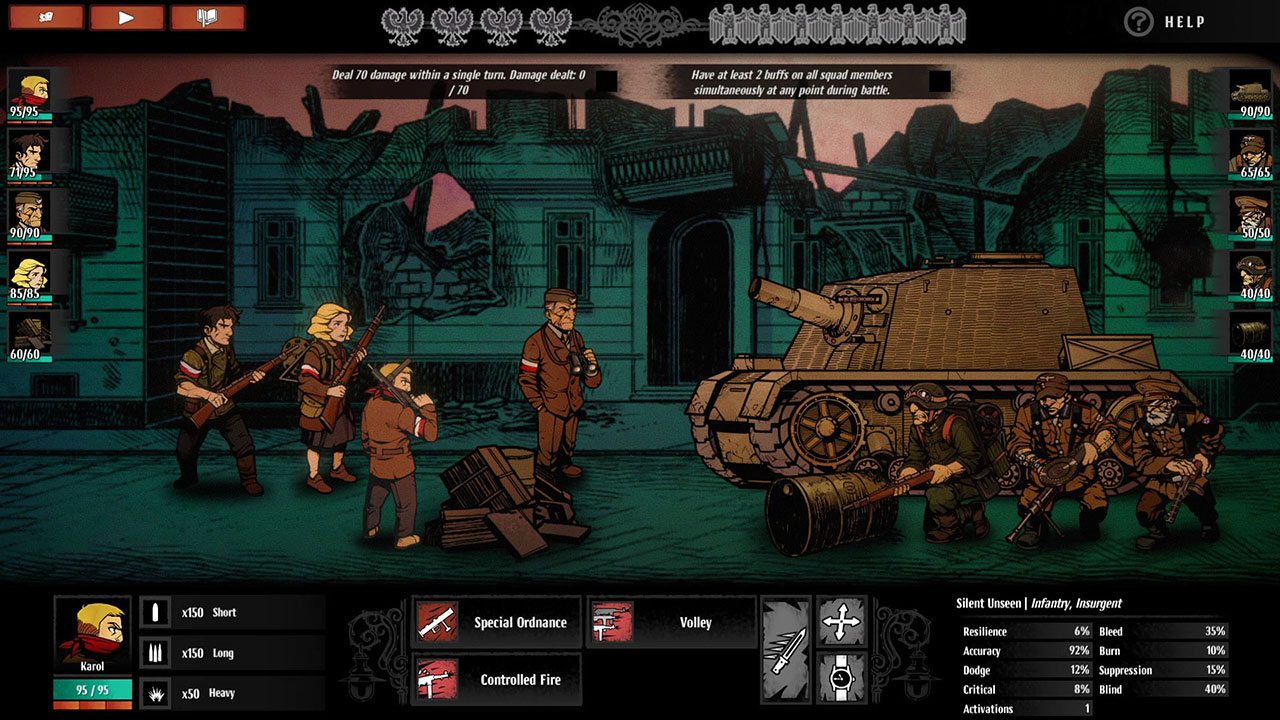 If I had to describe this game in a very brief way, it would be "Darkest Dungeon, except it's World War II". It's a turn-based RPG with roguelite elements with decent mechanics that somehow leaves me feeling a bit cold. Like, I can see the potential for the idea and the game realizes some of it, but I found it especially disappointing how poorly it takes advantage of its setting. The story and characters are barely there, and that leaves its choice of theme feeling somewhat underutilized. I've certainly played worse, but even though I've played Darkest Dungeon to death I'd rather take another swing at that game than play this one.
MindSeize ($23.99)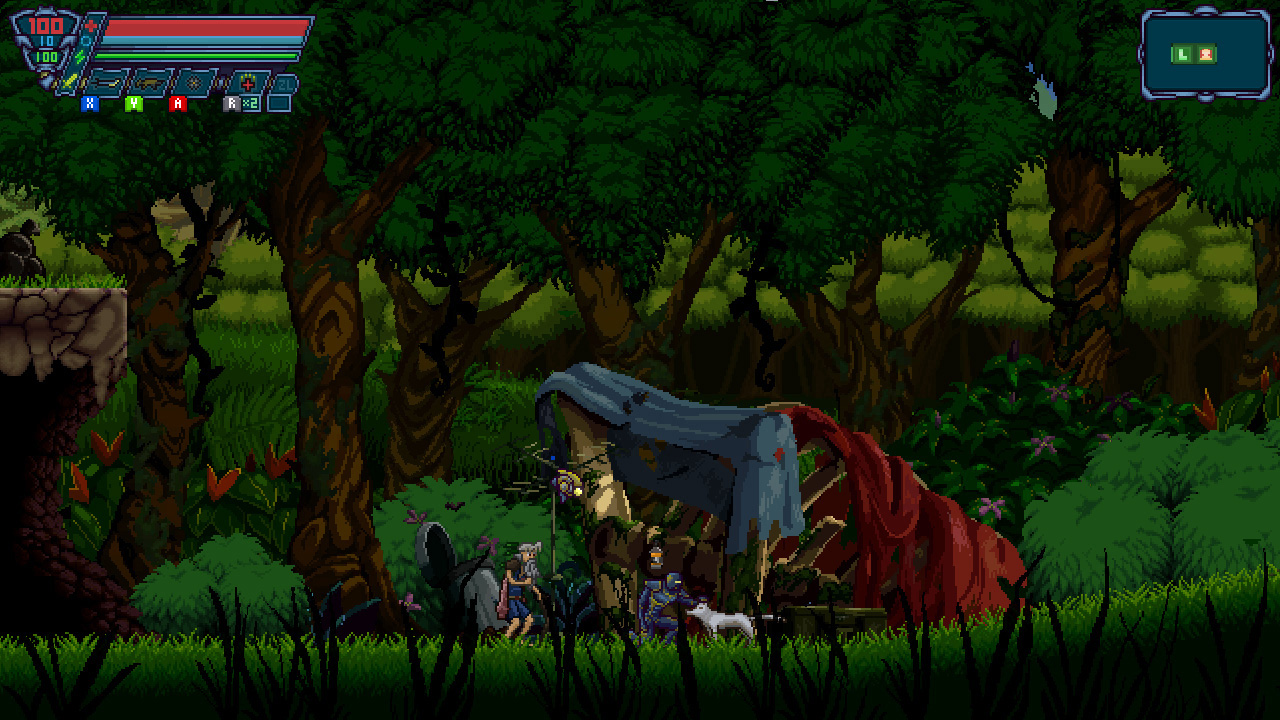 Mad dad chases a bad lad because he's having a big sad in this sci-fi Metroidvania. Your daughter's mind has been seized and your body left broken after an attack by a intergalactic criminal organization. You transfer your mind into a robot and set out to take them down. You'll travel to four different planets, battling enemies, exploring labyrinthine locales, and getting upgrades. The usual routine for this kind of thing, basically. It's fine but doesn't really stand out in any major way. Given how competitive this genre is on the Switch and the relatively high price of this game, that's a bit of a deal-breaker.
Sales
(North American eShop, US Prices)
As usual for a Thursday, I'm writing this before the big deluge of weekly sales drops. We'll catch up on those tomorrow. For now, we've got a small list with some strong titles peppered through it. Monster Boy is always a good pick-up, To The Moon has an interesting story, and Miles & Kilo offers some good old-fashioned platforming fun. In the outbox, Capcom's latest sale is wrapping up. So is KEMCO's, but I suspect that is of generally less concern to most people. Buy what you must, but remember there will probably be a lot of discounts tomorrow to look at.
Select New Games on Sale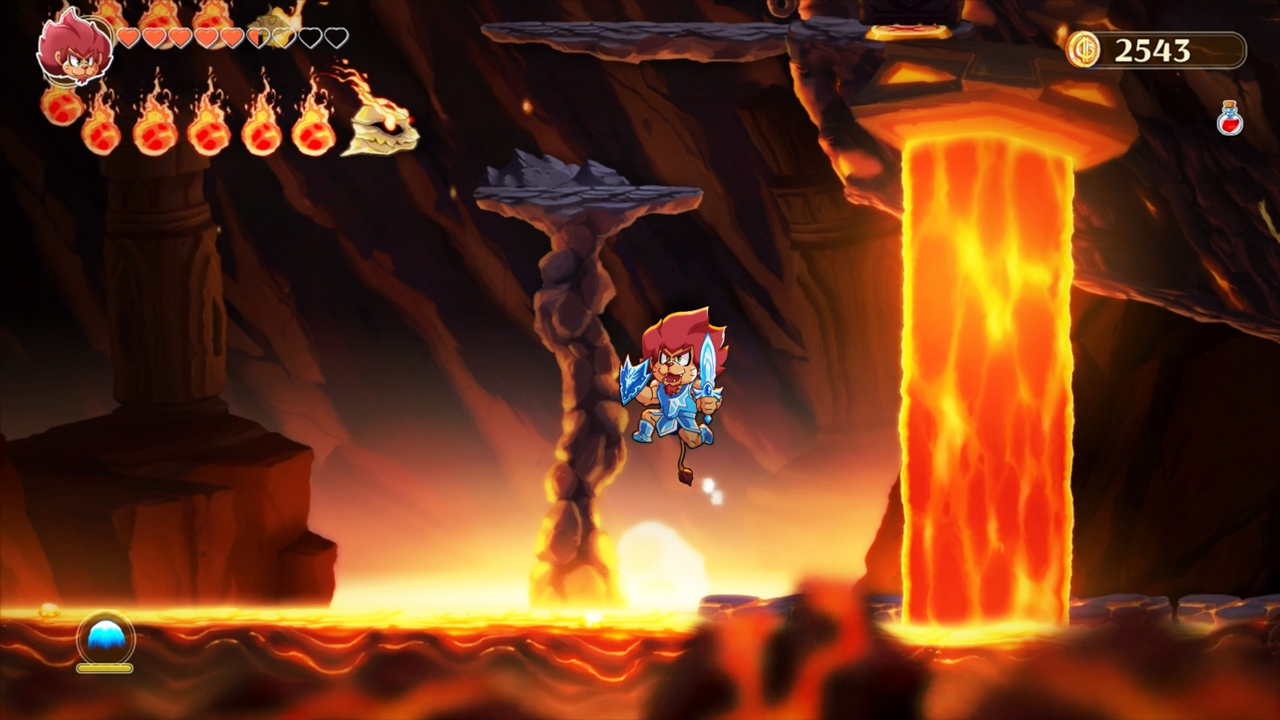 Monster Boy & the Cursed Kingdom ($17.99 from $39.99 until 10/22)
Quarantine Circular ($4.79 from $5.99 until 10/22)
inbento ($3.49 from $4.99 until 10/22)
Miles & Kilo ($1.59 from $7.99 until 10/22)
Space Crew ($15.99 from $19.99 until 10/22)
LUNA The Shadow Dust ($17.99 from $19.99 until 10/22)
Yet Another Zombie Defense HD ($0.49 from $4.99 until 10/22)
Pianista ($19.99 from $24.99 until 10/22)
MindSeize ($20.39 from $23.99 until 10/8)
Cecconoid ($7.00 from $10.00 until 10/8)
ICEY ($8.49 from $9.99 until 10/9)
To The Moon ($8.39 from $11.99 until 10/9)
Biped ($10.34 from $14.99 until 10/10)
One Line Coloring ($4.19 from $6.99 until 10/11)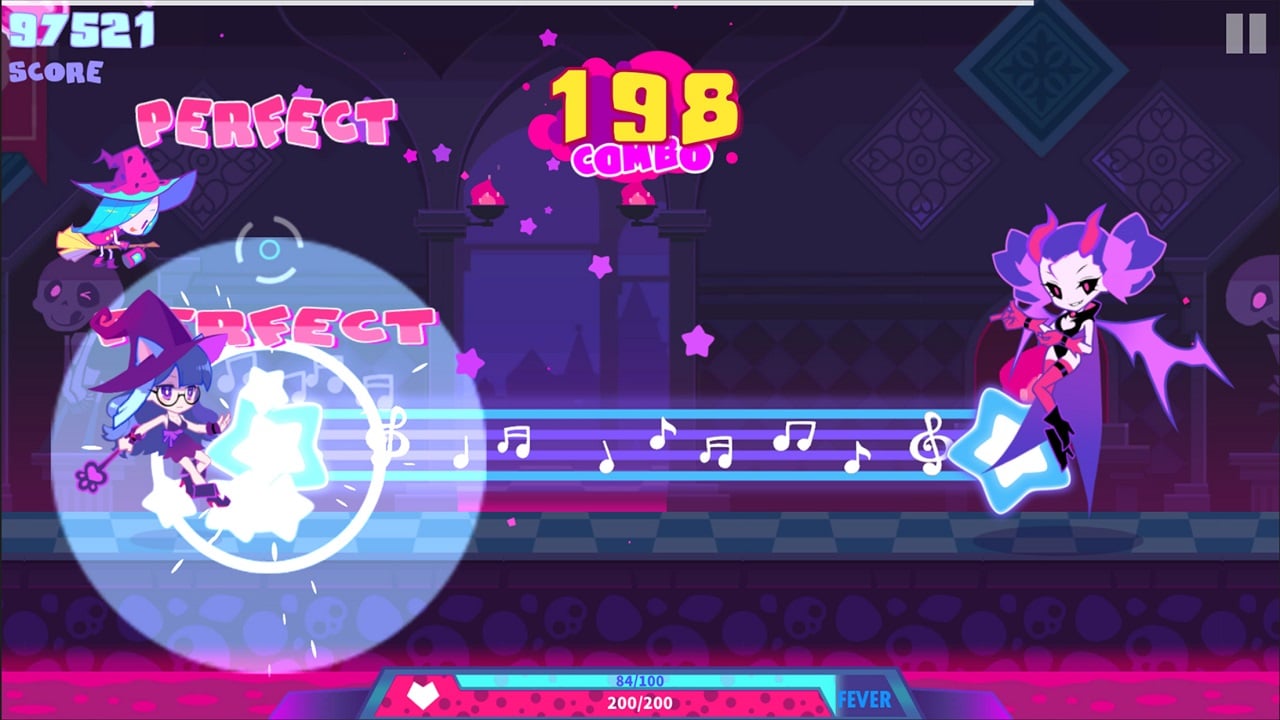 Muse Dash ($22.49 from $29.99 until 10/12)
Super Star Blast ($0.99 from $4.99 until 10/12)
Marble Power Blast ($1.49 from $2.99 until 10/12)
Bubble Shooter DX ($1.49 from $2.99 until 10/12)
Perry Pig Jump ($1.49 from $2.99 until 10/12)
Balance Blox ($1.49 from $2.99 until 10/12)
M.A.C.E. Space Shooter ($0.99 from $4.99 until 10/12)
Swamp Defense 2 ($1.49 from $2.99 until 10/12)
Spencer ($1.39 from $6.99 until 10/12))
3000th Duel ($7.49 from $14.99 until 10/14)
Damsel ($3.39 from $16.99 until 10/16)
Sales Ending Tomorrow, Friday, October 2nd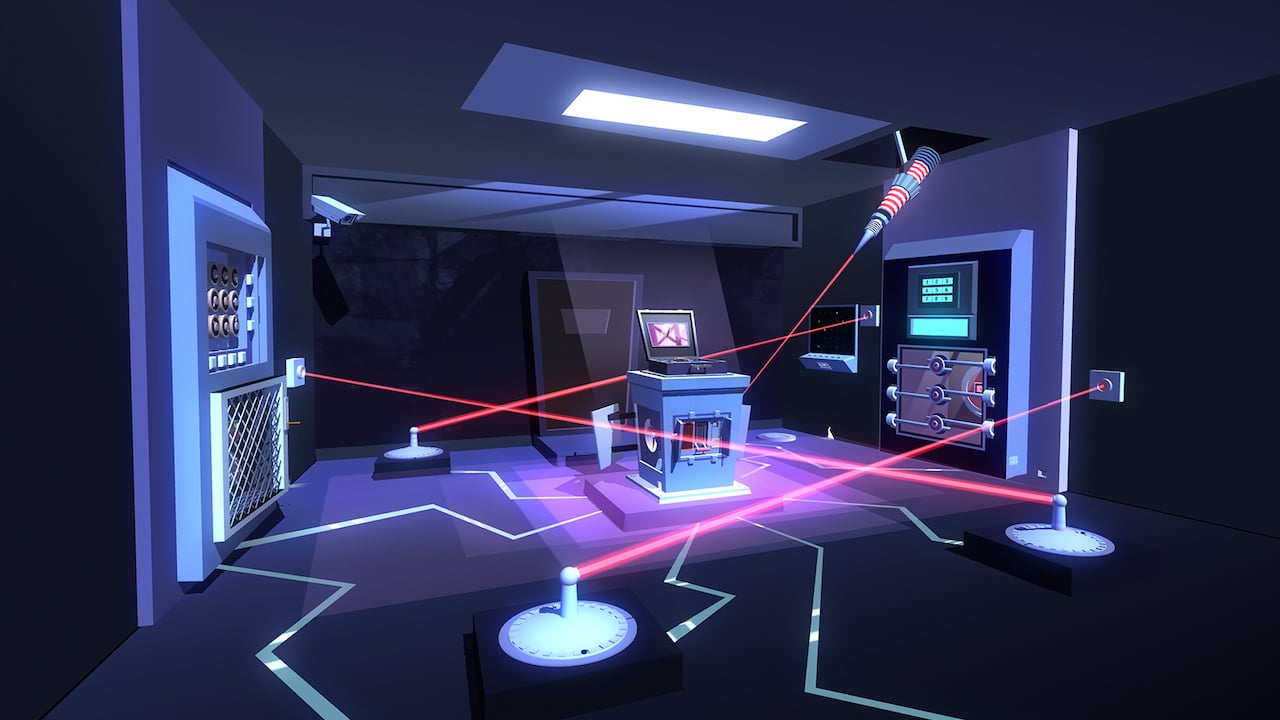 Agent A: Puzzle in Disguise ($1.99 from $9.99 until 10/2)
Ambassador: Fractured Timelines ($10.49 from $14.99 until 10/2)
Archlion Tower ($2.99 from $4.99 until 10/2)
Asdivine Hearts ($7.79 from $12.99 until 10/2)
Asdivine Hearts II ($7.79 from $12.99 until 10/2)
Asdivine Menace ($7.79 from $12.99 until 10/2)
Breakpoint ($3.99 from $4.99 until 10/2)
Capcom Beat 'Em Up Bundle ($9.99 from $19.99 until 10/2)
Devil May Cry ($11.99 from $19.99 until 10/2)
Devil May Cry 2 ($11.99 from $19.99 until 10/2)
Devil May Cry 3 Special ($14.99 from $19.99 until 10/2)
Dragon's Dogma: Dark Arisen ($14.99 from $29.99 until 10/2)
Dude, Stop ($10.49 from $14.99 until 10/2)
Everdark Tower ($2.99 from $4.99 until 10/2)
Fury Unleashed ($9.99 from $19.99 until 10/2)
Great Conqueror: Rome ($8.99 from $9.99 until 10/2)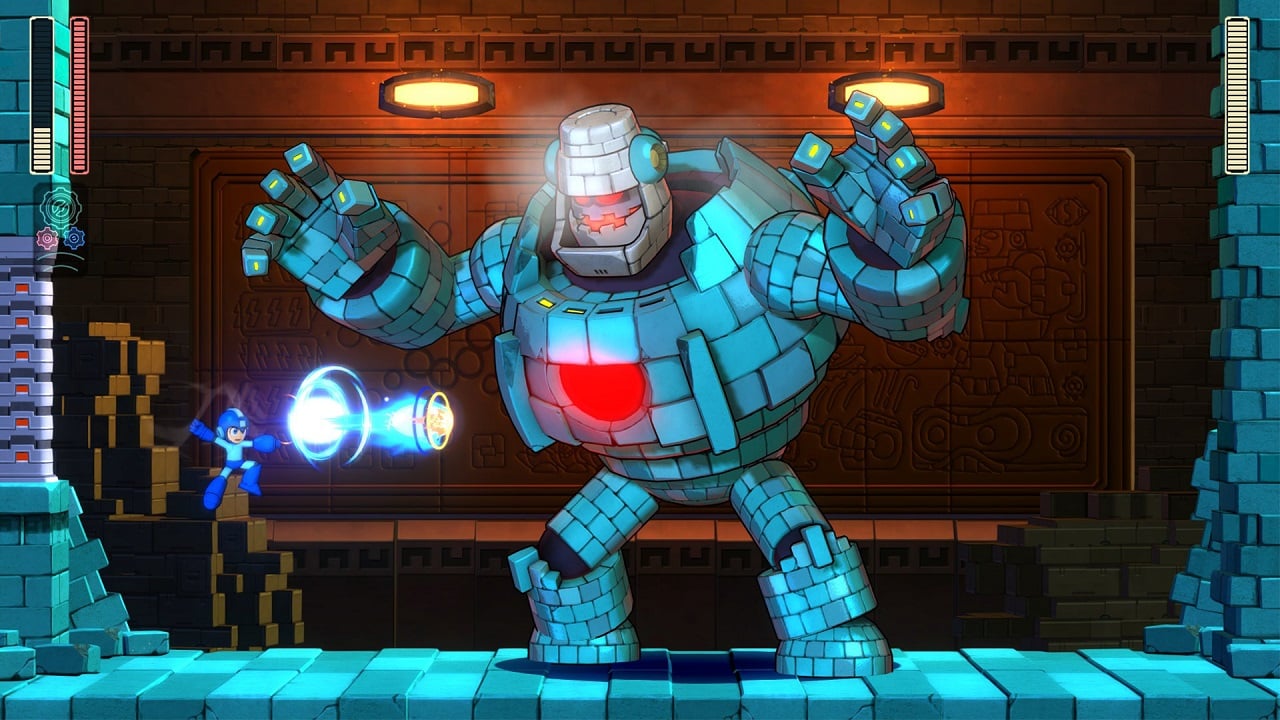 Mega Man 11 ($14.99 from $29.99 until 10/2)
Mega Man Zero/ZX Collection ($22.49 from $29.99 until 10/2)
Miden Tower ($11.99 from $14.99 until 10/2)
Monster Hunter Generations ($15.99 from $39.99 until 10/2)
Okami HD ($9.99 from $19.99 until 10/2)
Onimusha: Warlords ($9.99 from $19.99 until 10/2)
Phoenix Wright: AA Trilogy ($14.99 from $29.99 until 10/2)
Project Nimbus: Complete ($7.99 from $19.99 until 10/2)
Shinsekai Into the Depths ($14.99 from $19.99 until 10/2)
Street Fighter 30th Anniversary ($14.99 from $29.99 until 10/2)
WeakWood Throne ($2.99 from $4.99 until 10/2)
That's all we've got for today, friends. Tomorrow will have several more new releases to look at, along with the news about the next Super Smash Bros. Ultimate DLC character. The aforementioned huge list of sales will almost certainly arrive to crush my poor finger joints into dust. I hope you all have a great Thursday, and as always, thanks for reading!