Hello gentle readers, and welcome to the SwitchArcade Round-Up for September 24th, 2020. Today has a ton of new releases to check out, and as such that's the bulk of the article. We do have time to check out the newest sales and the outgoing discounts, naturally. Not much news going on right now anyway, though I should probably mention that Rocket League is free-to-play now, and Disgaea 5's one-week trial for Nintendo Switch Online subscribers is underway. Let's get to those new games!
New Releases
Kirby Fighters 2 ($19.99)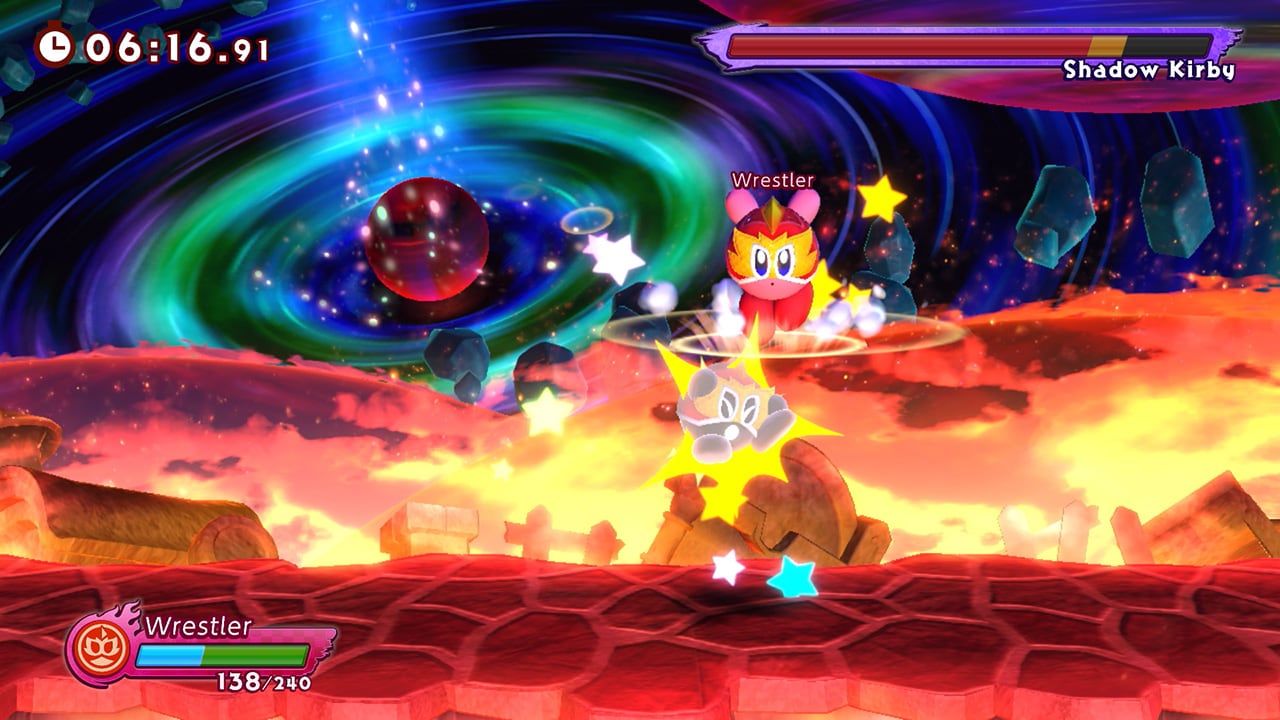 SwitchArcade Highlight!
Kirby Fighters Deluxe was an attempt to flesh out a mini-game from Kirby Triple Deluxe and make it its own thing. It wasn't entirely successful at doing that, but it wasn't a total failure either. And hey, when it comes to fighting games it's hardly uncommon for a series to truly hit its stride with the second installment. Maybe that's the case here? At any rate, the idea here is that you're doing battles with up to four players where most of the available fighters are just variants of Kirby with a different copy power. You can play multiplayer online or locally, with one Switch or multiple Switch units. I'd imagine you'd have to really be into Kirby for this to land properly.
Rivals of Aether ($29.99)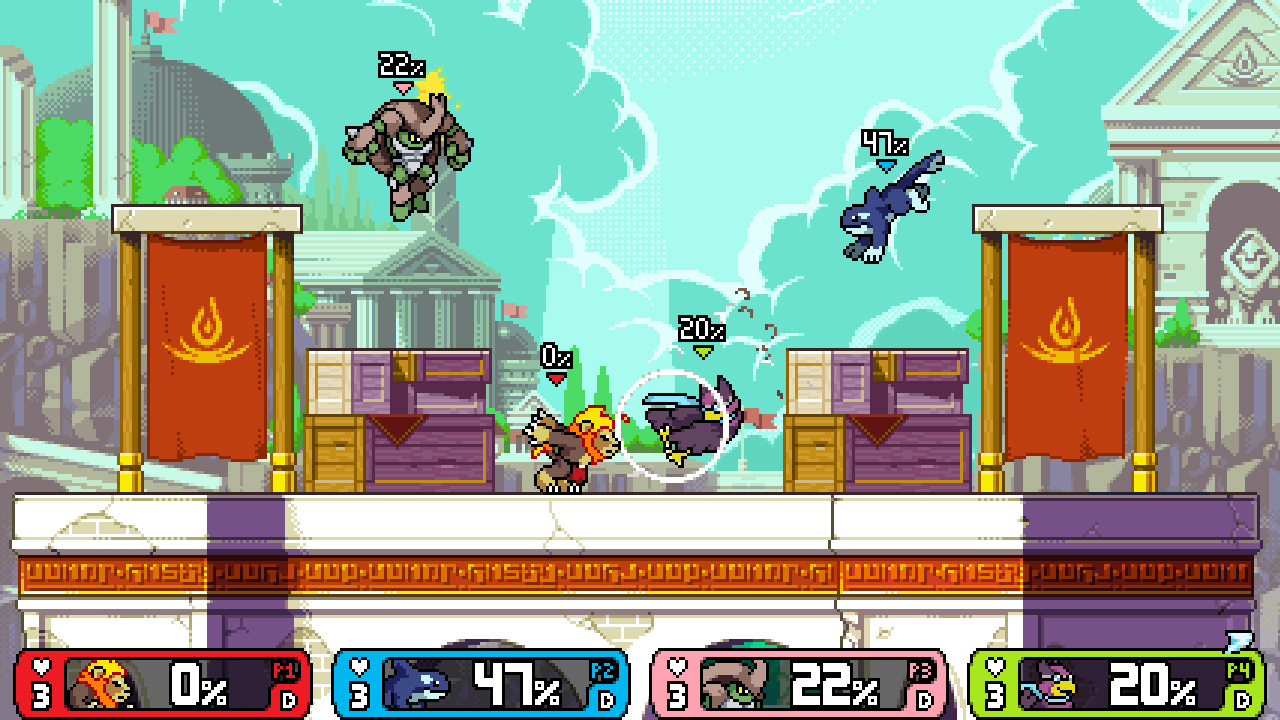 SwitchArcade Highlight!
What are we calling the specific sub-genre of fighting games these days that Super Smash Bros. popularized? Rivals of Aether seems to want to go with 'platform fighter', and I guess that's fine. Whatever you want to call it, this is a really good one. You choose a fighter that represents the four elements and do battle in a variety of modes. Yes, there is an online versus mode. But for the player flying solo, there is also a Story Mode in amongst the other typical fighting game modes. There are even a couple of guest fighters here in the form of Ori from Ori and the Blind Forest and Shovel Knight from Yooka-Laylee. Haha, I'm just kidding. I know Shovel Knight is really from Blaster Master Zero. Seriously, though: this is an awesome fighting game and if you love Smash's gameplay even a little you'll want to give Rivals of Aether some of your time.
RollerCoaster Tycoon 3 Complete Edition ($29.99)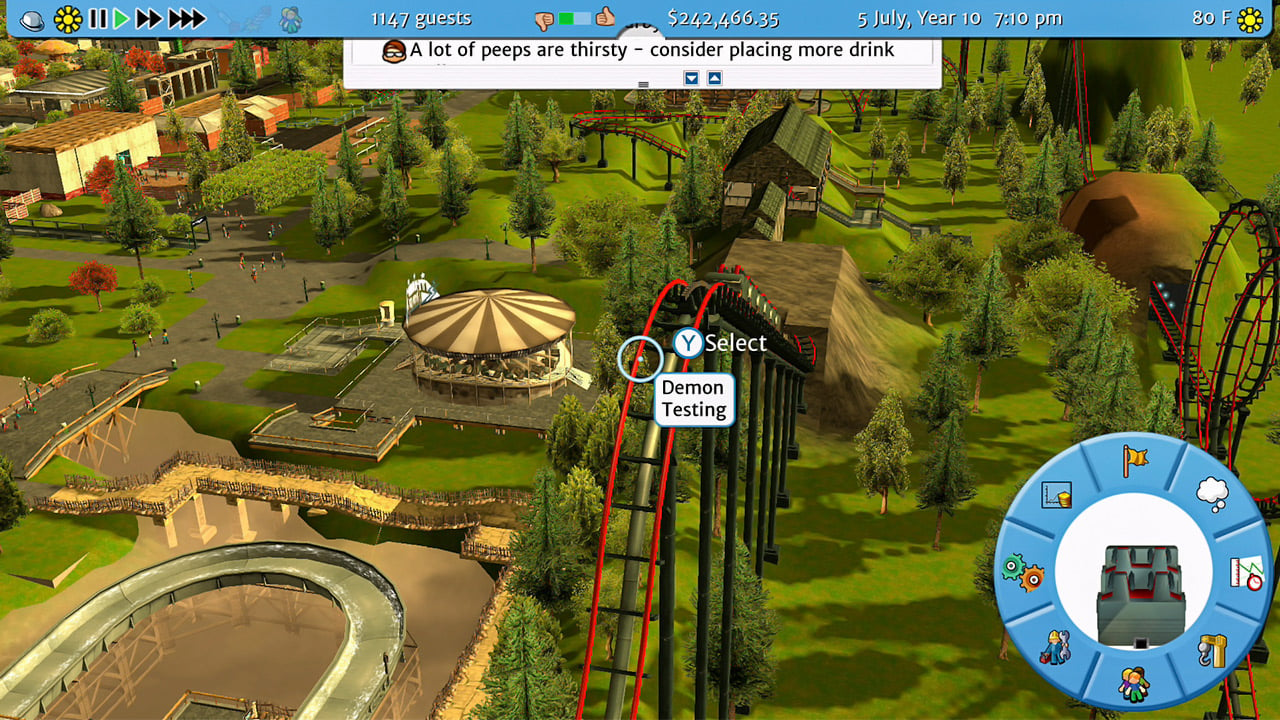 SwitchArcade Highlight!
RollerCoaster Tycoon Adventures went over like a lead balloon with a lot of people when it arrived on Switch, so perhaps it's best to take a few steps back and see how that goes. RollerCoaster Tycoon 3 Complete Edition brings the last genuinely well-liked installment in the park-building series to the Switch. It includes the content from both expansions, giving you more than 300 coasters and rides, 500 scenery pieces, 60 shops and services, and 20 animals to make use of in your park. Naturally, you can hop onto any of your creations to get a customer's eye view of the experience. An excellent classic, and perhaps a bit of a salve for those feeling burned by Adventures.
Alluris ($9.99)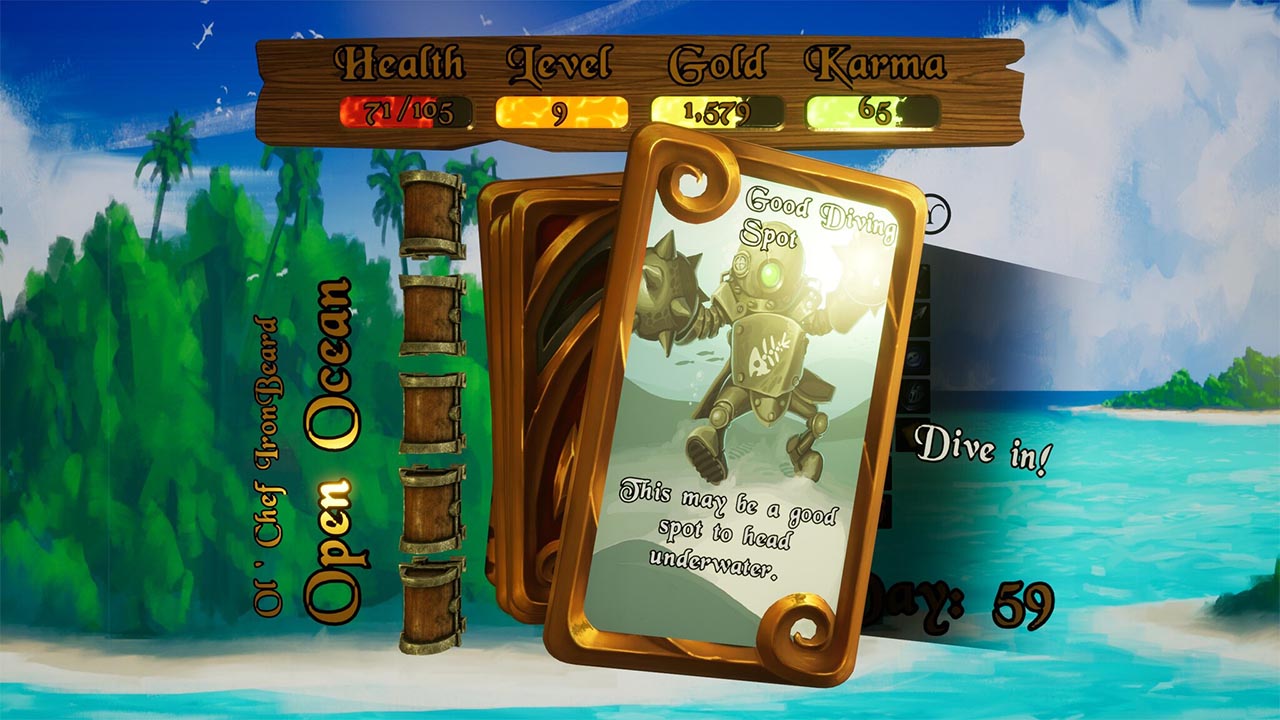 SwitchArcade Highlight!
Alluris is a pretty cool game. It's basically a dungeon crawler RPG squished together with Reigns, and now that I'm really thinking about it I suppose that's not terribly far off from a Fighting Fantasy gamebook. Well, whatever. You flip through cards that present various situations, and you've got to "swipe" left or right to choose an action. In doing so, you can end up as a great hero or a terrible villain, saving the world or sometimes just a little village. It's fun stuff. It's even better on mobile, where it's half the price and a bit more intuitive to play, but if all you have is a Switch or you simply prefer to play here, it's still worth checking out.
Breakpoint ($4.99)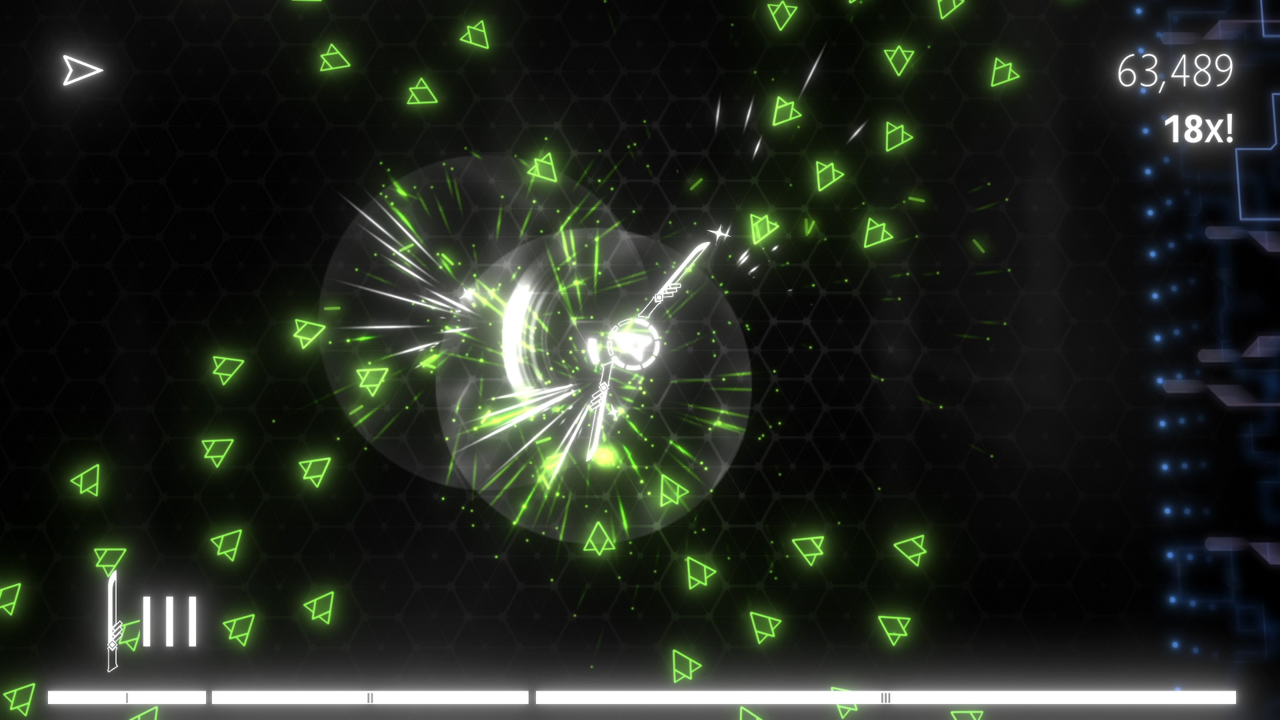 SwitchArcade Highlight!
Breakpoint is probably not going to win a lot of awards for originality, but it's still pretty cool. Basically, the idea is Geometry Wars with melee weapons. Like, even down to the presentation. There are five different melee weapons, and twin-stick controls are in full effect here. Each weapon has three levels of upgrades, and you can break them to do a super-powerful attack. There are twelve different enemy types, and you just keep going until you die. Try to get a better score next time. That's all there is to it, but it somehow works.
Embracelet ($11.99)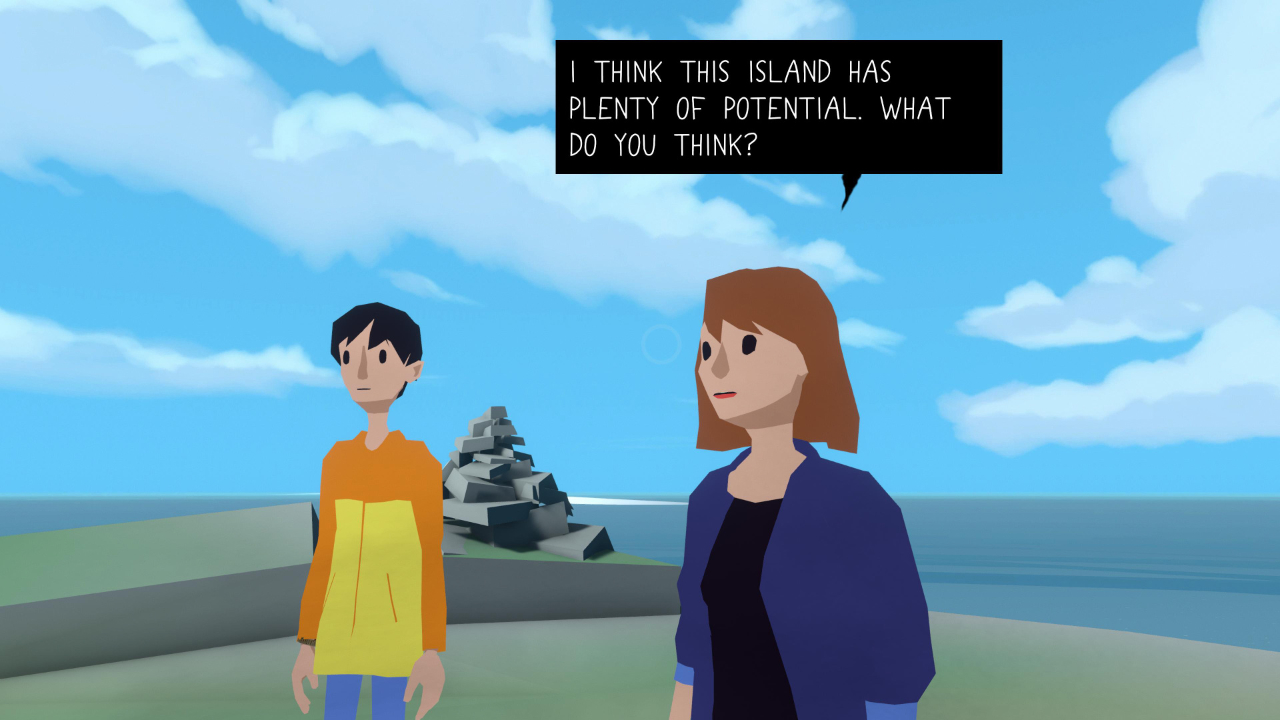 SwitchArcade Highlight!
You play as a Norwegian teenager who has been given a special bracelet by his grandfather and has traveled to an island in the north to try to unravel its mysteries. Explore the island, solve puzzles using the bracelet's power, and get to know the characters that inhabit it. This one comes from the same developer as Milkmaid of the Milky Way, and like that game it's kind of a chill adventure game with some interesting surprises. Not the most challenging game around, but it will occupy your attention nicely. If you're on the hunt for a new adventure game to play, I think the price is very much right on this one.
Arcade Archives Burnin' Rubber ($7.99)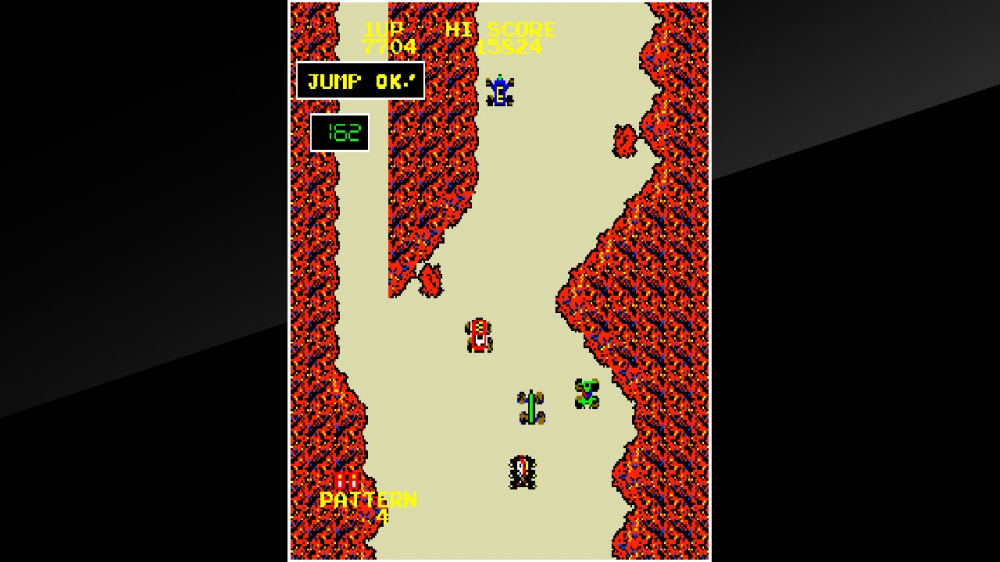 One of Data East's early hits, Burnin' Rubber (also known as Bump 'n Jump or Buggy Popper, this stuff is apparently complicated) is a 1982 overhead driving game where you need to make it to the end of each course with your vehicle intact. The main gimmick is that you can make your car jump extremely high, allowing you to leap over obstacles on the road and, if your aim is true, land on top of other cars to blow them to bits. Definitely an oldie, but there's still a lot of fun to be had with it.
Wartile ($24.99)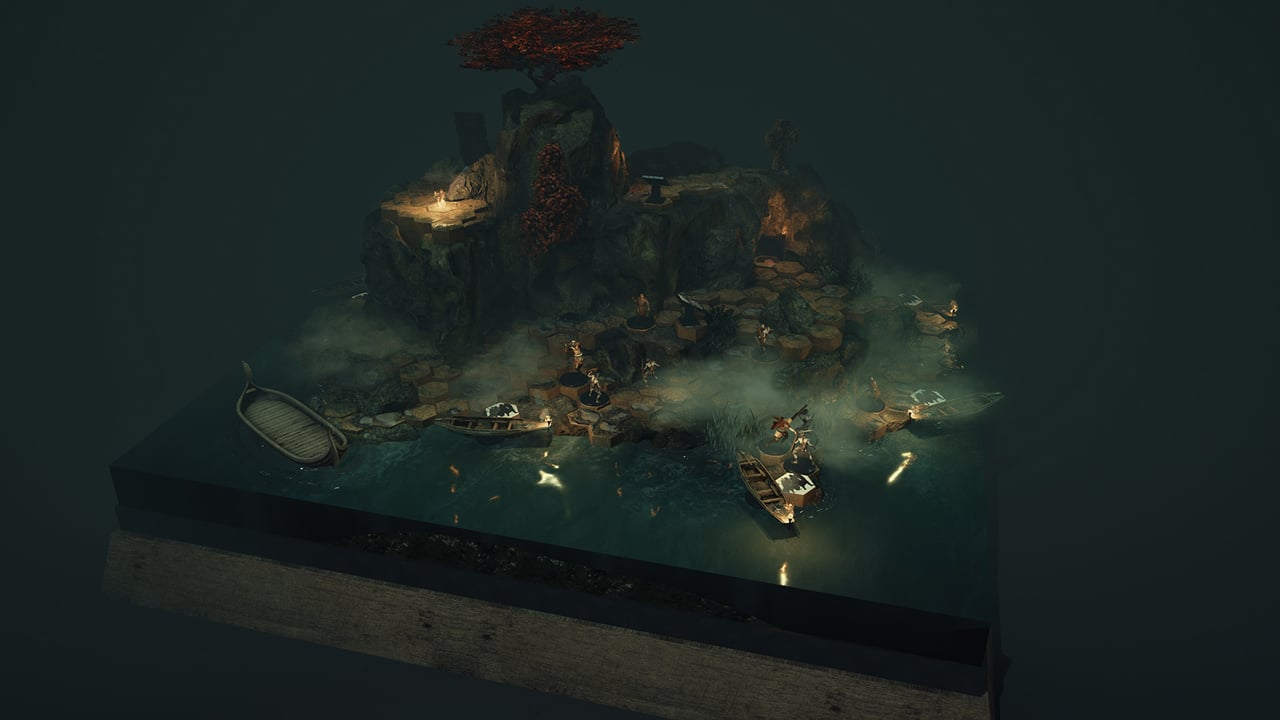 I know, this looks like some kind of neat turn-based strategy game, but it's actually a real-time strategy game. The most striking thing about it is in its tabletop game aesthetic, giving a gorgeous and unique look. The gameplay is an odd mash of card game, real-time strategy, and some tabletop elements. It sort of works, but not that well. It's also a very content-light game, and with no multiplayer to keep you coming back, I really hesitate to recommend it at the price it's commanding. It's not bad, but it's not really that good either. Beyond its looks, anyway. Yeesh, it's lovely.
BIG-Bobby-Car – The Big Race ($29.99)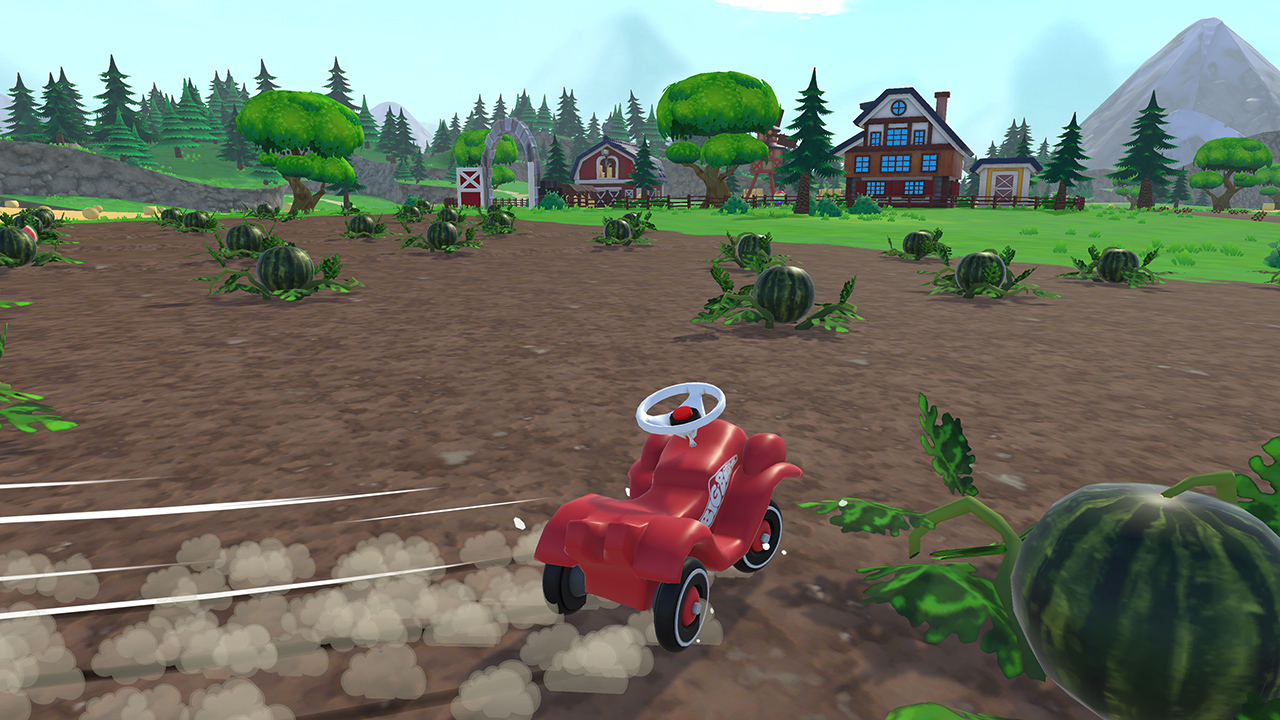 I know, the hyphens and odd capitalization look weird, but that's how it's written in the eShop description so I'm going to respect it. At any rate, this is a racing game involving those Bobby Cars for kids that have been kicking around since before I was born. You know, the ones that little kids can sit in before they're able to walk and just kind of move along by kicking their legs? No humans in this game, though. Instead the cars have eyeballs. It's a single-player game where you wander around an open world and complete a variety of missions including races against other cars. Clearly aimed at younger kids, and I can't really speak to how well it reaches them.
Gothic Murder: Adventure That Changes Destiny ($11.99)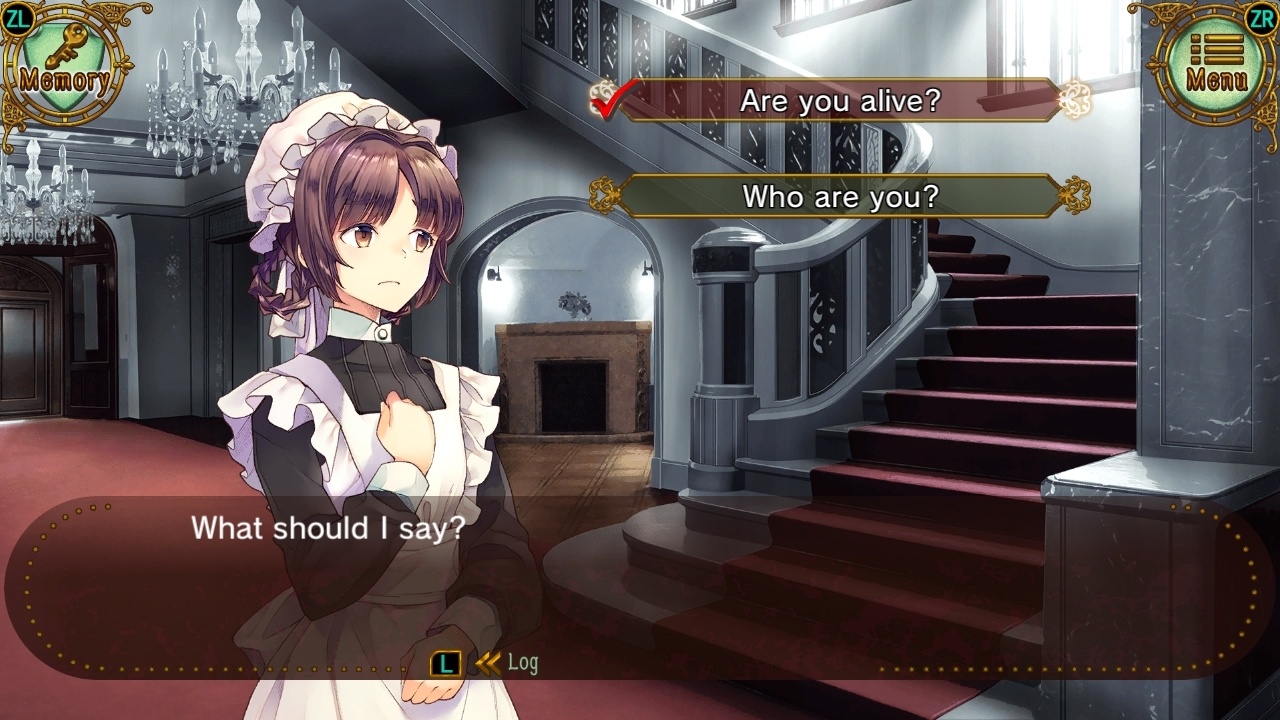 From the creator of the Jake Hunter series of adventure games, Gothic Murder puts you in the role of a maid who seeks to change her lord's terrible fate. You see, her dreams tend to be fairly good about predicting the future, and she's seen his death coming. With the information from the dream in hand, she needs to figure out the what, when, where, and why before it's too late. It's always nice to see a classic-style Japanese adventure game like this, as they're not too common on the Switch. There are five cases to solve, and it's illustrated wonderfully. If you liked the Jake Hunter games, this one is a no-brainer.
Selfy Collection The Dream Fashion Stylist ($19.99)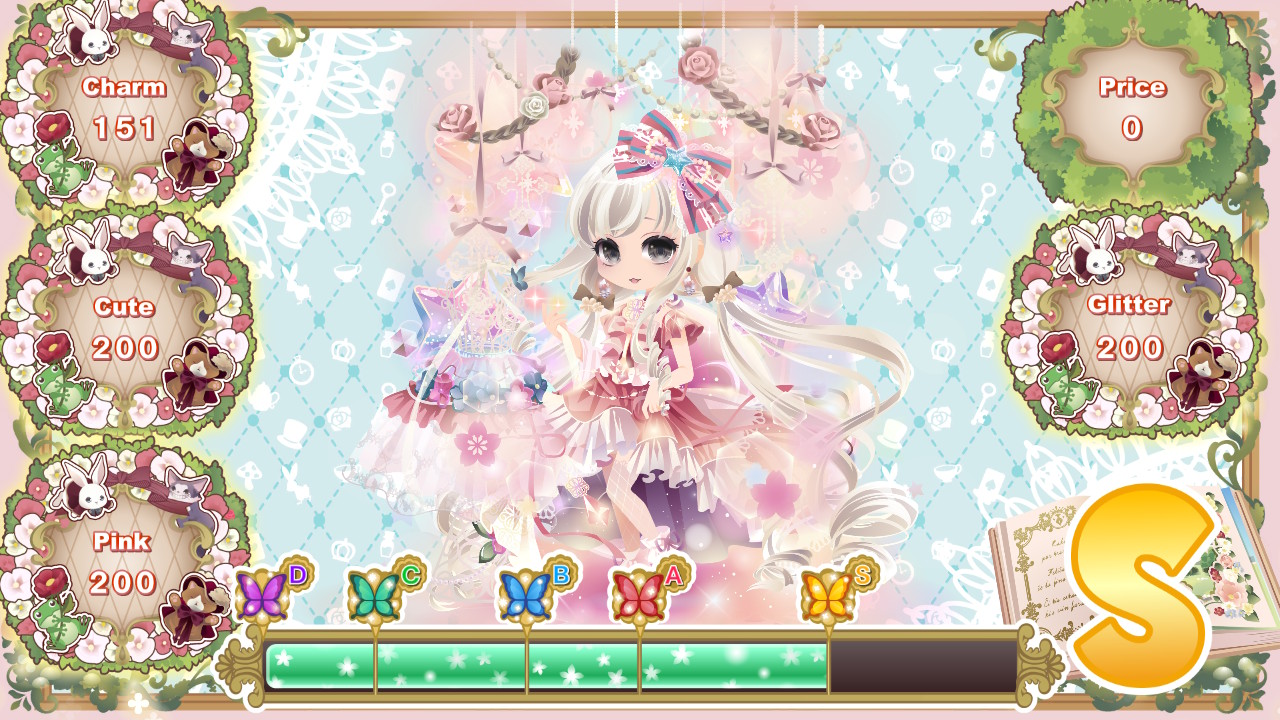 No Style Savvy on Switch yet? Selfy Collection looks to fill that gap with its fashion coordination gameplay. You're a rookie stylist who wants to work their way up to the top of the fashion world. You'll do that by travelling around the world and helping people with their fashion requests. Coordinate outfits using more than 5,000 different items and choose a background for the ultimate snapshot. Not really my thing, but I know lots of people love games like these so they'll probably be happy to see a new one.
Retro Classix Collection #1: Data East ($19.99)
I like how that title is implying that there will be more of these with games from other companies. This is just the same old Johnny Turbo's Arcade stuff repackaged in yet another form. There are eight games here: Bad Dudes, Joe & Mac, Heavy Barrel, Express Raiders, Super Real Darwin, Gate of Doom, Shoot Out, and Super Burgertime. If you've somehow avoided picking any of those up before in other bundles or individually, this is a pretty good deal. While they haven't been handled with the same care that, say, Hamster or SEGA shows with their retro re-releases, they're good enough to enjoy for what amounts to a couple of bucks per title.
Great Conqueror: Rome ($9.99)
The latest in the Conquerer series to get re-configured for a console release, Great Conqueror: Rome gets you all the casual strategy fun of the free-to-play mobile game without the massive list of IAPs and monetization shenanigans. This time the setting is Ancient Rome, which shouldn't a surprise if you've read the title. Campaign mode tries to stick more or less to the proper history, while Conquest mode lets you pick a nation and go wild. Expedition mode gives you some pre-set scenarios to try to complete. I'll have a review of some sort for this one early next week, but the short version is that if you're looking for something on the simpler end of historical simulations, you'll probably enjoy this.
Going Under ($19.99)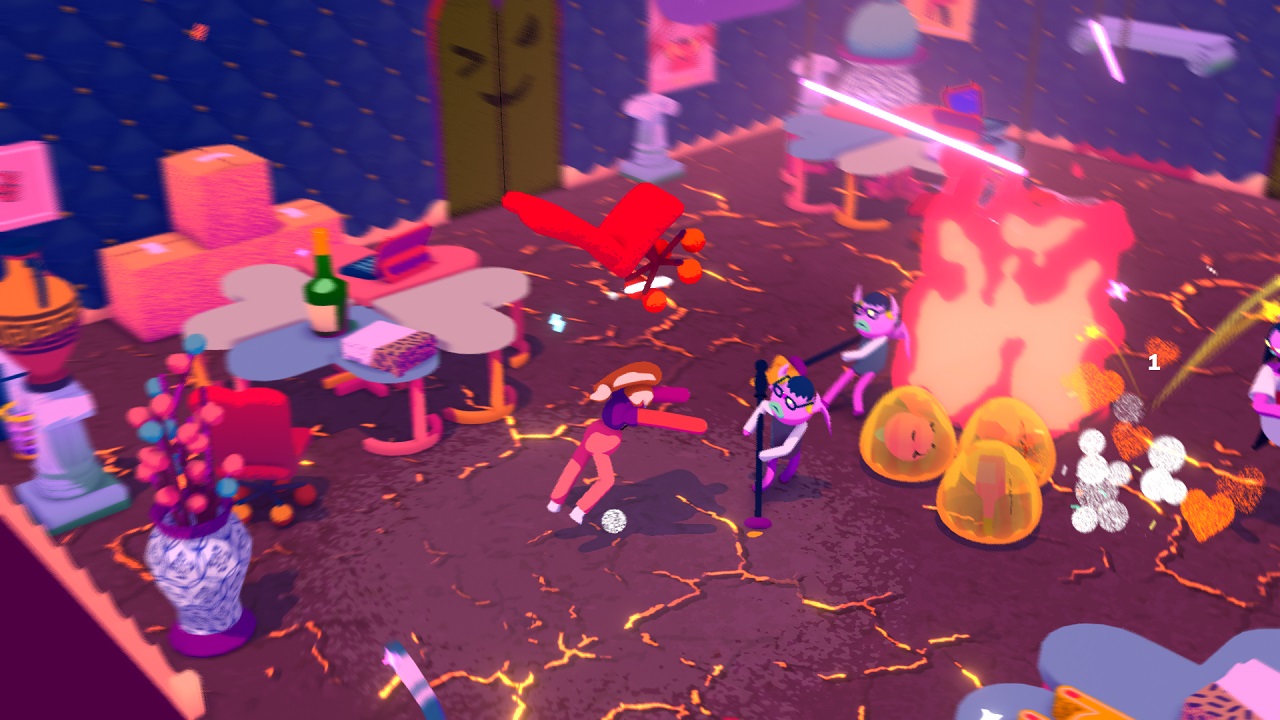 Okay, I don't know if this game is good or not, but I'm totally on-board with its premise. This is a satirical dungeon crawler where you play as an unpaid intern exploring the ruins of failed tech start-ups. Something tells me this is partly an autobiographical work for the developers. Anyway, in this world failed businesses sink into the earth and their employees become shambling monsters. Your job is to put an end to their suffering and reclaim their assets for your bosses at a soda start-up. There are tons of conventional and unconventional weapons in the dungeons for you to use, and the founders sit at the bottom of each dungeon waiting for you to take them down. Don't worry, you'll be compensated… with experience! What more do you need?
Secrets of Me ($14.99)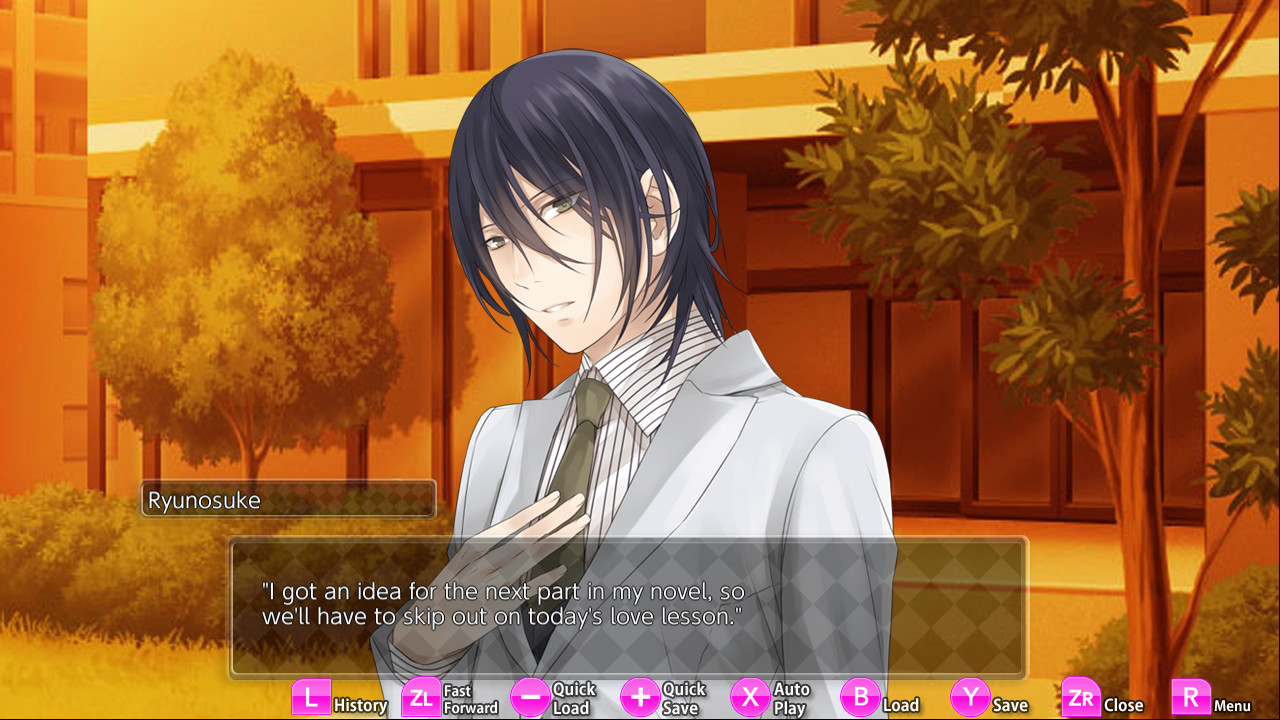 The full title of this game is Stalking Love: Secrets of Me, so yeah… you know where we're going here. It's an otome visual novel where you play as a woman who just got plastic surgery to try to catch the eye of her favorite guy. While tailing him, you find out he makes his money by getting involved in marriage scams, and that somehow leads to you meeting a cast of hunks. And the chase is on? If I'm getting the right impression, this game tries to differentiate itself by putting the main character on the offensive instead of the defensive. On the other hand, almost every screenshot except the one I chose had the potential bachelors doing weird stuff to our apparently eyeless protagonist, so it really could go either way.
Micro Pico Racers ($3.99)
Well, this is another one of those top-down racers that was probably inspired by the old Micro Machines games. I mean, maybe Super Sprint or something, but most likely Micro Machines. Choose from 20 different cars and then hit the tracks to compete against other racers. The Grand Prix mode offers up 60 levels with a variety of objectives, with a number of different targets you'll have to achieve. There's no multiplayer here, so you'll have to get by with the solo content. For four dollars, I think it does what it needs to.
My Diggy Dog 2 ($9.99)
It was pretty easy to guess that this was adapted from a free-to-play mobile game. Just… everything about it gave off the feel of a game designed to sell bags of gems. Anyway, you play as a dog named Marty who is trying to help find his owner's wife, who has mysteriously disappeared while out on a dig. So you go to different locations, engage in digs where you need to collect goodies while avoiding danger, and solve some light puzzles. The mobile game had a stamina system that made it really hard to get into. That's obviously not a problem here. With that taken out, what's left is… well, it's no SteamWorld Dig or anything, but it's fine.
Lost Ember ($29.99)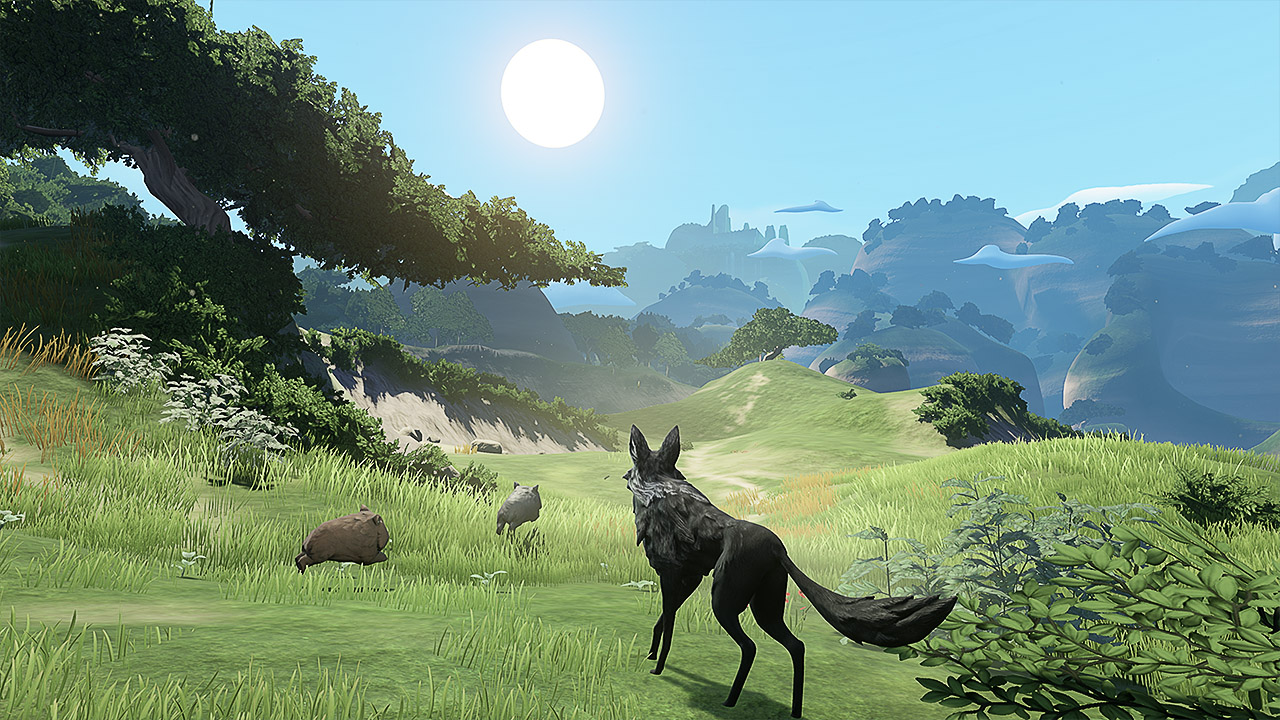 Who this game is for: people who just want to chill out and look at pretty sights while enjoying an interesting story. Who this game is not for: anyone looking for a challenge, an epic adventure, or some kind of mechanically rich experience. Taken for what it is, Ember is quite nice. It doesn't reach its full potential, but you know, close enough. You'll take the point of view of a variety of animals as you witness the fall of humanity and the reclaiming of the world by nature. The whole thing takes about five or six hours to get through, and it's quite a trip. I just wish there were a little more to see on that trip, but what can you do?
Sales
(North American eShop, US Prices)
With Tokyo Game Show kicking off today in its online form, a few Japanese publishers are running some sales to coincide with it. NIS America, Inti Creates, Tozai, and XSEED all have some discounts going on as of today, letting you nab titles like Senran Kagura Peach Ball, Disgaea 1 Complete, R-Type Dimensions EX, and Bloodstained: Curse of the Moon 2 at some low prices. Untitled Goose Game has a rare sale to celebrate its birthday, and Adventures of Pip has its first post-release sale to consider. The outbox largely contains games that will be on sale again next week, so nothing worth stressing about too much there. Worth noting that a landslide of new sales will probably arrive sometime between when I'm writing this and when you're reading it, but we will catch up tomorrow.
Select New Games on Sale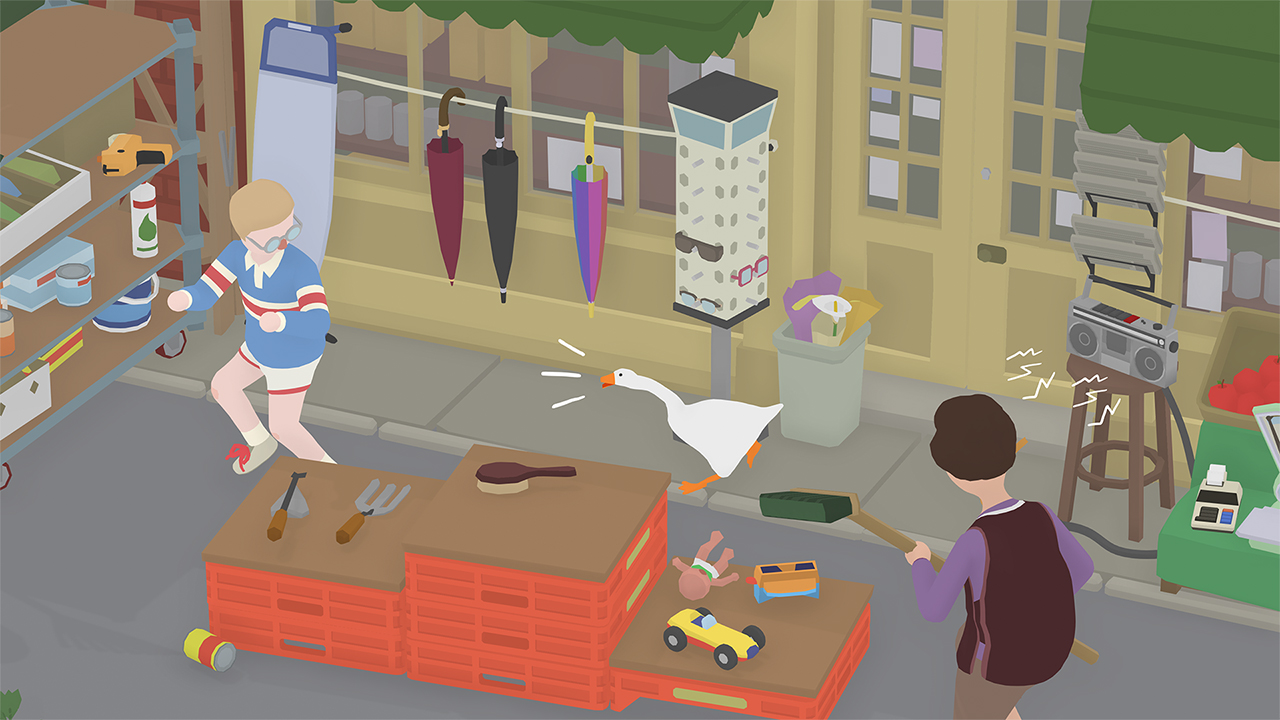 Untitled Goose Game ($14.99 from $19.99 until 10/7)
Senran Kagura Reflexions ($4.99 from $9.99 until 10/7)
Senran Kagura Peach Ball ($19.99 from $39.99 until 10/7)
Disgaea 5 Complete ($19.99 from $39.99 until 10/7)
Disgaea 1 Complete ($24.99 from $49.99 until 10/7)
Disgaea 4 Complete+ ($29.99 from $49.99 until 10/7)
The Longest 5 Minutes ($9.99 from $39.99 until 10/7)
Happy Birthdays ($14.99 from $39.99 until 10/7)
Bloodstained: CotM ($4.99 from $9.99 until 10/7)
Bloodstained: CotM 2 ($10.49 from $14.99 until 10/7)
Blaster Master Zero ($4.99 from $9.99 until 10/7)
Blaster Master Zero 2 ($5.99 from $9.99 until 10/7)
Mighty Gunvolt Burst ($4.99 from $9.99 until 10/7)
Gunvolt Chronicles: LA iX ($9.74 from $14.99 until 10/7)
Azure Striker Gunvolt Pack ($23.99 from $39.99 until 10/7)

Dragon Marked for Death: AA ($10.49 from $14.99 until 10/7)
Dragon Marked for Death: FF ($10.49 from $14.99 until 10/7)
Singled Out ($3.74 from $4.99 until 10/1)
Breakpoint ($3.99 from $4.99 until 10/2)
Ambassador: Fractured Timelines ($10.49 from $14.99 until 10/2)
Bargain Hunter ($8.74 from $12.49 until 10/4)
Time Tenshi ($10.49 from $14.99 until 10/4)
Bud Spencer & Terence Hill ($5.99 from $19.99 until 10/6)
If My Heart Had Wings ($13.99 from $19.99 until 10/8)
Naught ($14.99 from $19.99 until 10/9)
R-Type Dimensions EX ($7.49 from $14.99 until 10/9)
Lode Runner Legacy ($5.99 from $11.99 until 10/9)
Mini Trains ($0.95 from $5.99 until 10/12)
Not Not – A Brain Buster ($0.95 from $1.99 until 10/12)
Pocket Mini Golf ($0.95 from $1.99 until 10/12)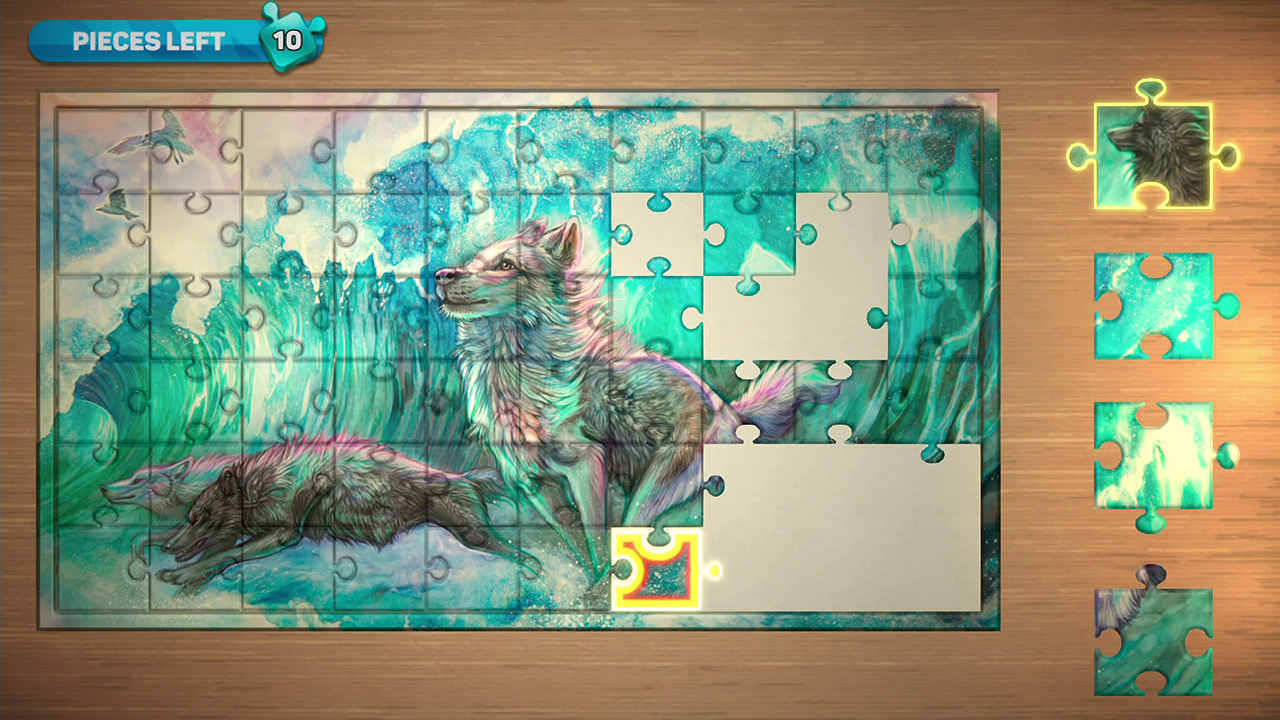 Puzzle Book ($0.95 from $3.99 until 10/12)
G.I. Joe: Operation Blackout ($33.99 from $39.99 until 10/13)
FootGoal!! Tiki Taka ($2.99 from $4.99 until 10/13)
Spartan ($0.99 from $3.99 until 10/15)
Adventures of Pip ($7.99 from $9.99 until 9/28)
WordHerd ($0.90 from $6.00 until 9/29)
Symmetry ($3.99 from $9.99 until 9/29)
Hyper Sentinel ($0.61 from $7.99 until 9/30)
Mystery of Woolley Mountain ($0.99 from $12.99 until 9/30)
Silk ($3.89 from $12.99 until 9/30)
Sales Ending Tomorrow, Friday, September 25th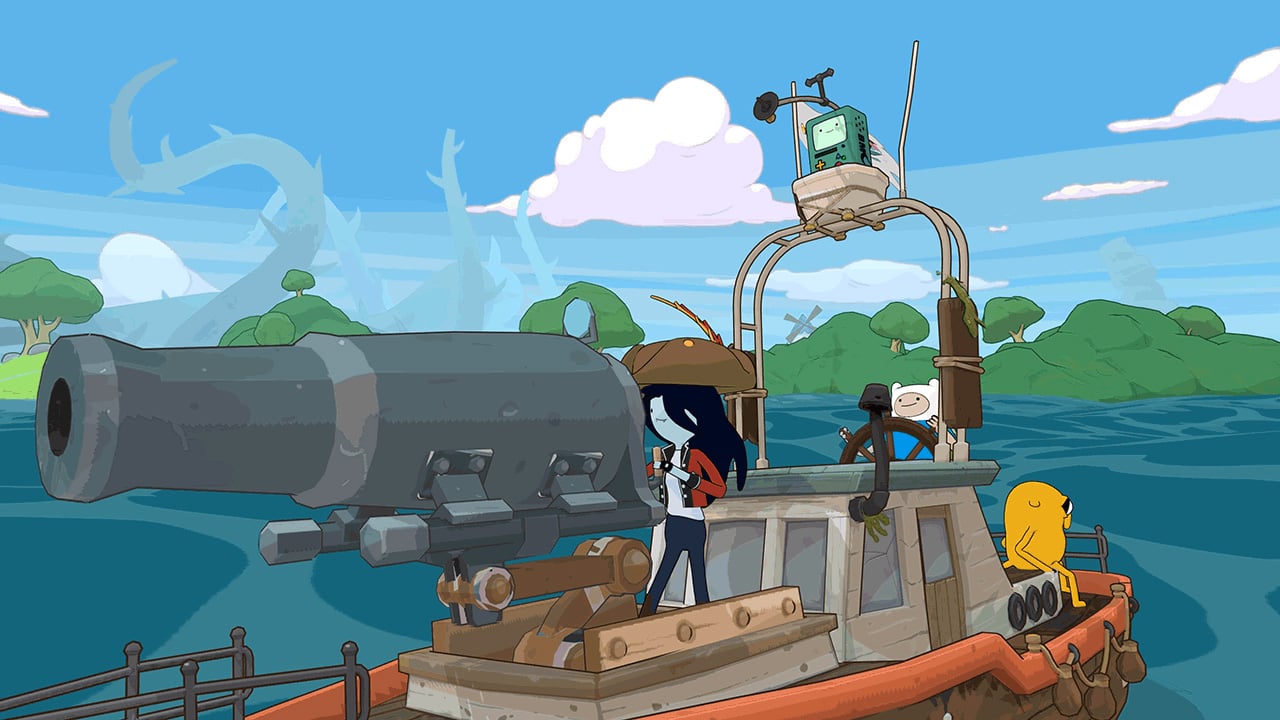 Adventure Time: Pirates ($15.99 from $39.99 until 9/25)
Animal Fight Club ($1.19 from $3.99 until 9/25)
Ben 10 ($7.99 from $19.99 until 9/25)
Chicken Assassin: Reloaded ($1.19 from $7.99 until 9/25)
Clumsy Rush ($0.99 from $4.99 until 9/25)
Crayola Scoot ($4.49 from $29.99 until 9/25)
Cyber Protocol ($0.99 from $9.99 until 9/25)
Death and Taxes ($9.99 from $12.99 until 9/25)
Death Squared ($1.45 from $14.99 until 9/25)
Desert Child ($6.59 from $11.99 until 9/25)
Dream Gallery ($4.19 from $5.99 until 9/25)
Dreamworks Dragons ($15.99 from $39.99 until 9/25)
Etherborn ($9.34 from $16.99 until 9/25)
Forgotten Tales – Day of the Dead ($11.99 from $14.99 until 9/25)
Gigantosaurus the Game ($26.79 from $39.99 until 9/25)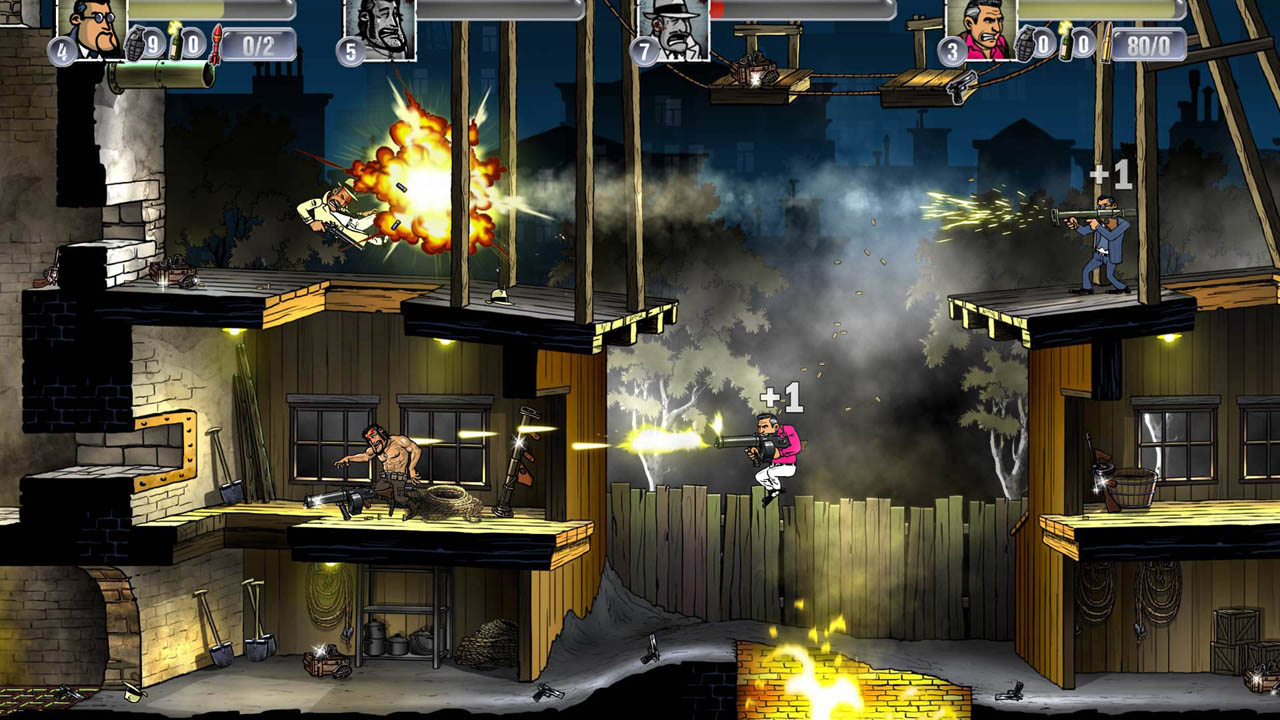 Guns, Gore and Cannoli ($5.99 from $9.99 until 9/25)
Hidden Through Time ($5.59 from $7.99 until 9/25)
Hotel Transylvania 3 ($11.99 from $29.99 until 9/25)
I, Zombie ($0.49 from $4.99 until 9/25)
Ice Age Scrat's Adventure ($26.79 from $39.99 until 9/25)
Jumanji The Video Game ($26.79 from $39.99 until 9/25)
Moai VI: Unexpected Guests ($15.19 from $18.99 until 9/25)
Nirvana Pilot Yume ($1.99 from $4.99 until 9/25)
OMG Police ($0.99 from $4.99 until 9/25)
Othercide ($31.99 from $39.99 until 9/25)
PAW Patrol: On a Roll! ($19.99 from $39.99 until 9/25)
Perfect Traffic Simulator ($6.69 from $9.99 until 9/25)
Race with Ryan ($26.79 from $39.99 until 9/25)
Relic Hunters Zero: Remix ($9.74 from $12.99 until 9/25)
Rogue Bit ($1.99 from $4.99 until 9/25)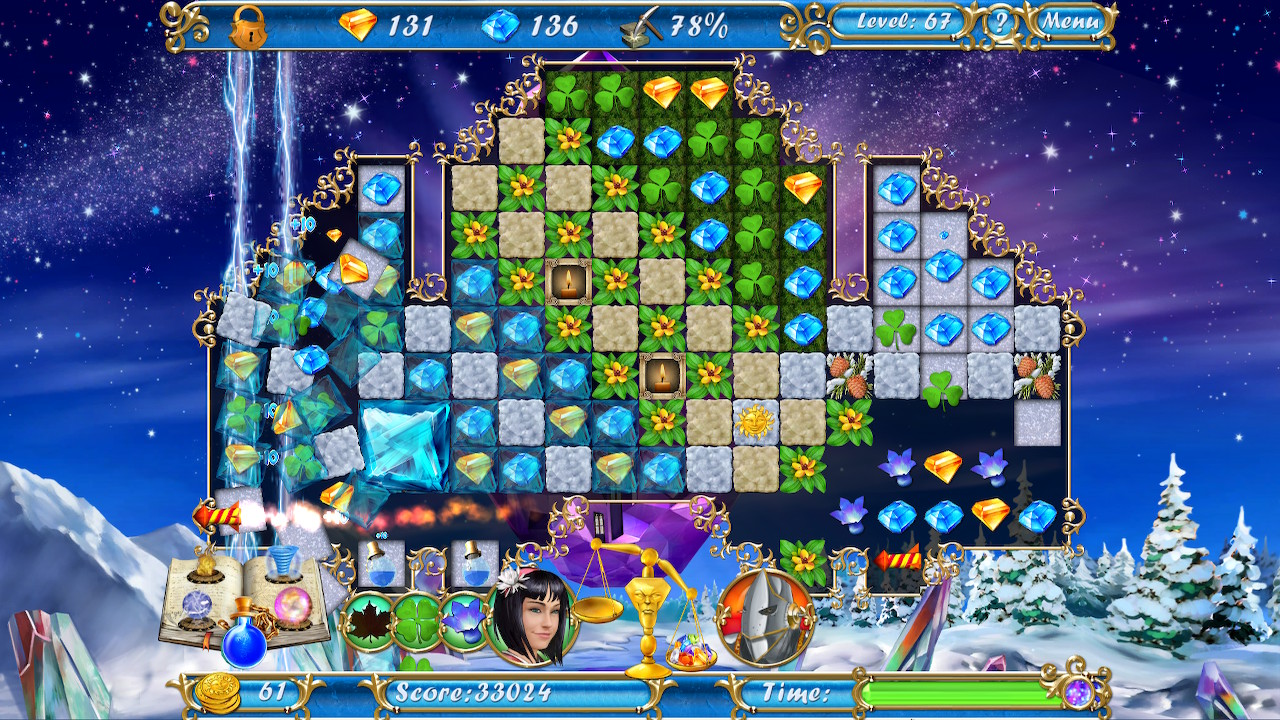 Season Match ($7.99 from $9.99 until 9/25)
Season Match 2 ($7.99 from $9.99 until 9/25)
Secrets of Magic: Book of Spells ($7.99 from $9.99 until 9/25)
Swaps & Traps ($0.29 from $8.99 until 9/25)
Tales of the Orient: Rising Sun ($11.99 from $14.99 until 9/25)
The Little Acre ($6.49 from $12.99 until 9/25)
UglyDolls: Imperfect Adventure ($5.99 from $39.99 until 9/25)
Vampire: Coteries of NY ($10.99 from $19.99 until 9/25)
Whispering Willows ($5.49 from $9.99 until 9/25)
That's all that's good for today, friends. We'll be back tomorrow with the rest of this week's releases, though it's looking like a slim bunch compared to last week. Probably just as well; the last week and a half has been a brutal assault on my wallet and I'm sure you all are feeling the pinch too. I hope you all have a fine Thursday, and as always, thanks for reading!