Today Amazon extremely nonchalantly announced a new cloud gaming service which they are calling Luna, and which will be launching into early access soon across PC, Mac, Fire TV, and iPhones and iPad. *Record scratch* Wait, what's that? A game streaming service on iOS, you say? Surprisingly, yes. According to Amazon Luna will be available on iOS through web apps, and according to Apple's own words when rejecting Microsoft's xCloud service, this should be A-OK by them. Specifically, they somewhat snarkily mentioned that "there is always the open Internet and web browser apps to reach all users outside of the App Store" when they updated their App Store guidelines a couple of weeks back to technically "allow" game streaming services.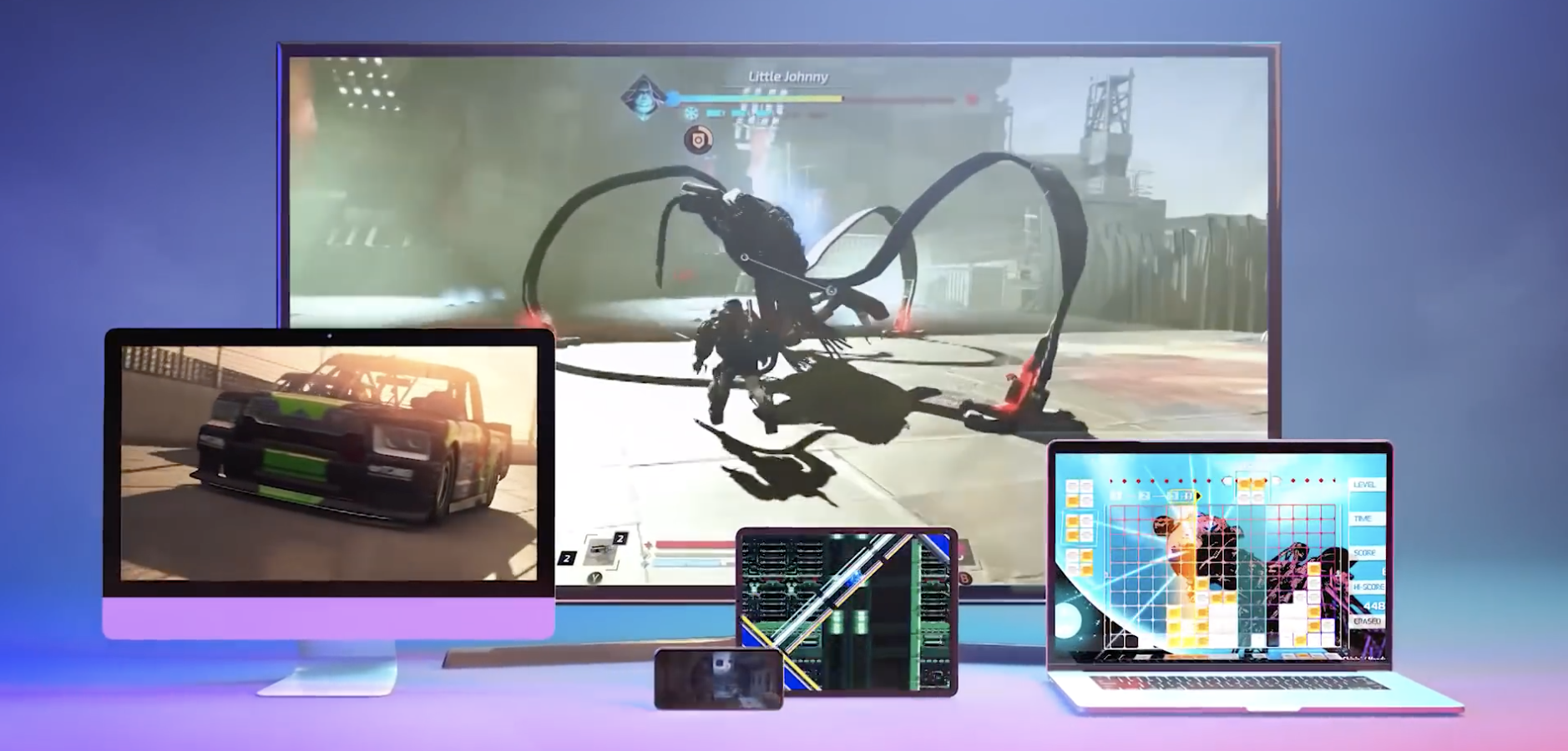 So hey, I'm happy to see Amazon trying to take advantage of this. I'm dubious to things like this that aren't native apps, and both Microsoft with xCloud and Google with their streaming service Stadia have been hesitant to give up on finding a solution that would allow native apps to run their respective services on iOS. But I do admit I've been pretty darn impressed with some of the experiences I've had using "web apps" and if it can be done right and works just as a native app would, then who cares if it's not actually using a native app? Not this guy, I can tell you that much. I just want my Game Pass on my iPhone, I don't really care how it happens.
This also could lead to some other interesting scenarios, if you think about it. I mean obviously if Amazon's web apps for Luna prove to get the job done, I'd expect both Microsoft and Google to jump on board with their own web apps. But what about Epic, who is currently embroiled in major legal drama with Apple over Fortnite. As our former Boss Eli Hodapp pondered on Twitter, what if Epic is able to create a Fortnite web app which plays just as well as the native version but can include all the direct payment systems they wanted to and can completely circumvent Apple's approval processes whether they win their legal battle or not? Now THAT would be something.
If Fortnite comes back to iOS as a streamed PWA that provides an even remotely similar gameplay experience while completely circumventing the App Store and Apple's billing without even needing to win their lawsuit I think I might actually die.

— Eli Hodapp (@hodapp) September 24, 2020
I also can't help but think of the original iPhone and Steve Jobs proudly declaring that developers could just build web apps and that Apple would be the only ones that needed to worry about making native apps. Of course the pushback was fierce, Apple relented and released an SDK for devs to build iPhone apps, and the seismic success of the App Store ever since is proof that Steve and Apple were off base in regards to apps back then. But boy would it be funny if more than a decade later web apps became THE THING.
Anyway, Amazon coming out with a cloud gaming service isn't all that surprising. In fact, similar to Google, they have a lot of strengths in areas that set them up to offer a service with really great performance and features. They control a massive backend infrastructure with AWS, they have a variety of devices already in customers' homes that could conceivably run Luna, and like Google with YouTube Amazon owns a massive streaming platform with Twitch that has an even greater emphasis on gaming than YouTube does. There's a ton of really cool things they can do with Twitch integration into Luna, and there's already a built-in audience who will be looking for streamers playing many of the games that could end up being on the service. Also let's not forget Amazon has its own in-house development studio with Amazon Game Studios, who once upon a time made some really great mobile games.
Despite all those strengths that Google has, Stadia has failed to make much of an impact in the gaming world so far, and it'll be interesting to see if Luna is able to do much better. But we're also in the very early going of cloud gaming, and I think services like Stadia will be the ones to lay the groundwork for what is inevitably the future of how games are served up to players, if Google can keep themselves from shuddering the service out of nowhere in the meantime. I mean they DO have a reputation for a reason. You can sign up to request early access to the Luna service over on its official webpage, and there is plenty more information over there if you're curious on all the nitty gritty details about Luna.