Hello gentle readers, and welcome to the SwitchArcade Round-Up for September 3rd, 2020. It's Thursday again, and that means today's article is largely concerned with summaries of all of the latest releases. There are a lot of interesting games out today, and not too many stinkers at all. We take a look at each of them, then finish things up with the usual incoming and outgoing lists of sales. Let's slide on in!
New Releases
Secret Files 3 ($14.99)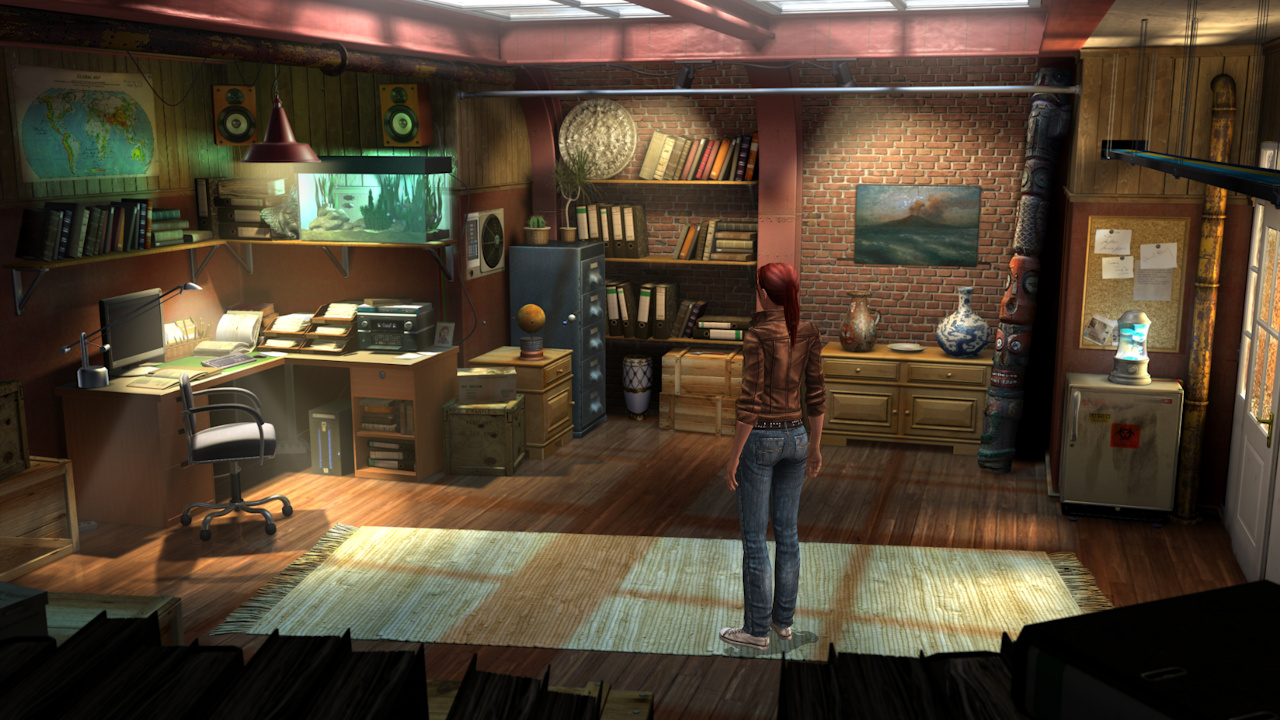 SwitchArcade Highlight!
I personally am not a big fan of the Secret Files games, but I've learned the hard way that it's quite popular with some people. I'm not sure whether or not those people will be pleased with Secret Files 3, but at the very least I think we can say that having the game available on more platforms is a good thing. This is a point-and-click adventure game that starts with Nina's wedding with Max going about as wrong as it could. The story that started back in Secret Files: Tunguska finally reaches its conclusion in this puzzle-packed thriller! The reviews on this one weren't good even among fans, so tread carefully.
Under the Jolly Roger ($19.99)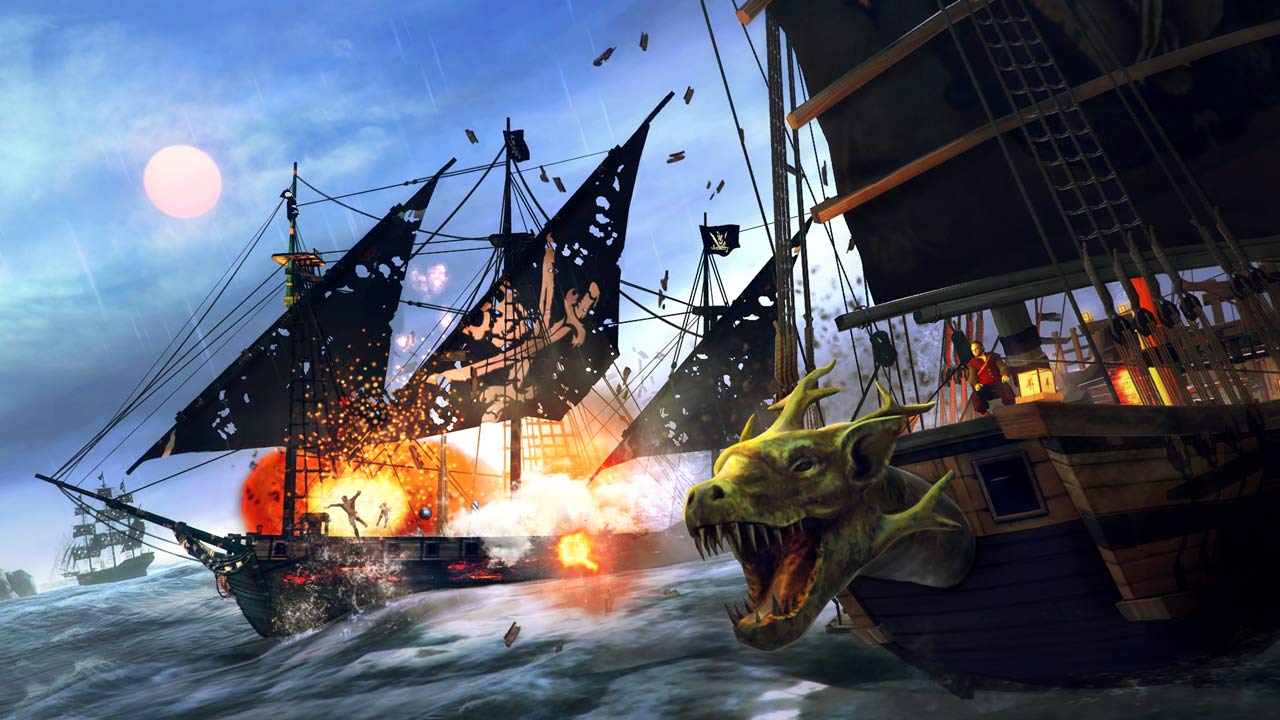 SwitchArcade Highlight!
I haven't played this one yet and I can't find any early impressions on it, but I love the concept so much that I'm going to cautiously give it a highlight. It's an open world pirate-themed action-RPG, which makes me think it's a modern take on Sid Meier's Pirates!. Publisher Herocraft has some good games under its belt, and I hope this will be another one. There are hundreds of quests to solve, and you can level up your pirate crew as you go so that they're able to take on bigger plunders. Fingers crossed that this is as enjoyable as it sounds, friends.
Niche – A Genetics Survival Game ($19.99)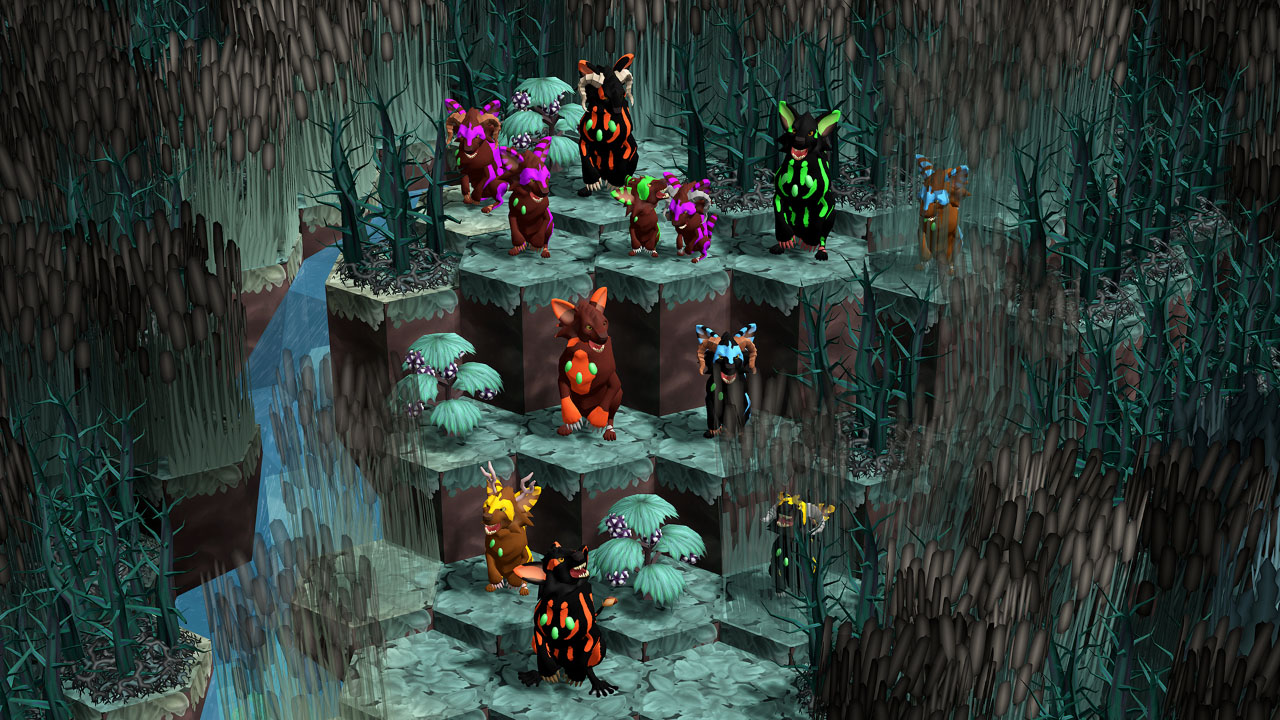 SwitchArcade Highlight!
This game has received a lot of praise from players in its original computer version, so unless something has been biffed up in the transition to Switch, I have to believe it's worth a look for fans of sim games. The idea here isn't too far off from Spore, but the execution is a bit more focused and it comes out better as a result. You have to shape your own species of creatures, who will breed and propagate based on real genetics. You can manipulate more than 100 genes to shape your species as you see fit, and there are a variety of biomes, predators, prey, and flora for them to interact with. If you don't feel like taking a gamble on the Switch version, the PC original is on sale for half-price on Steam right now.
Arcade Archives Contra ($7.99)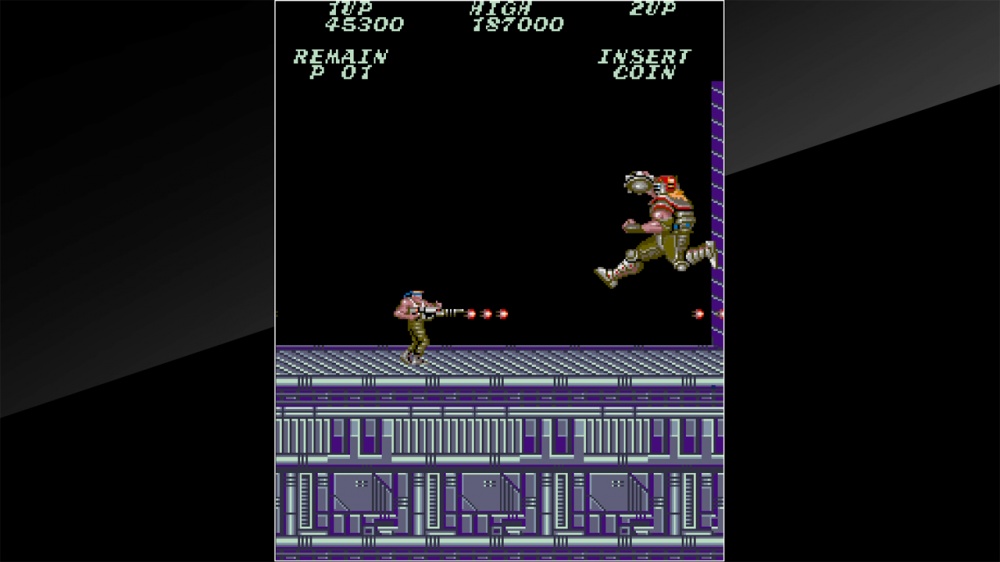 Okay, look. Contra is a pretty important game in a lot of ways, especially for Konami. Making it available is certainly in keeping with Hamster's celebration of arcade history. And they've done a good job here, with perhaps the most accurate emulation we've seen of this 1987 arcade game. You get both the Japanese and overseas versions, and all the usual options Hamster offers. With all of that said: don't buy this. For twelve dollars more, you can buy the Contra Anniversary Collection. It not only includes this game in both Japanese and overseas versions, but also several other Contra games that are considerably more enjoyable to play. There's really no reason to buy this game stand-alone when that collection exists.
Break Dot ($4.99)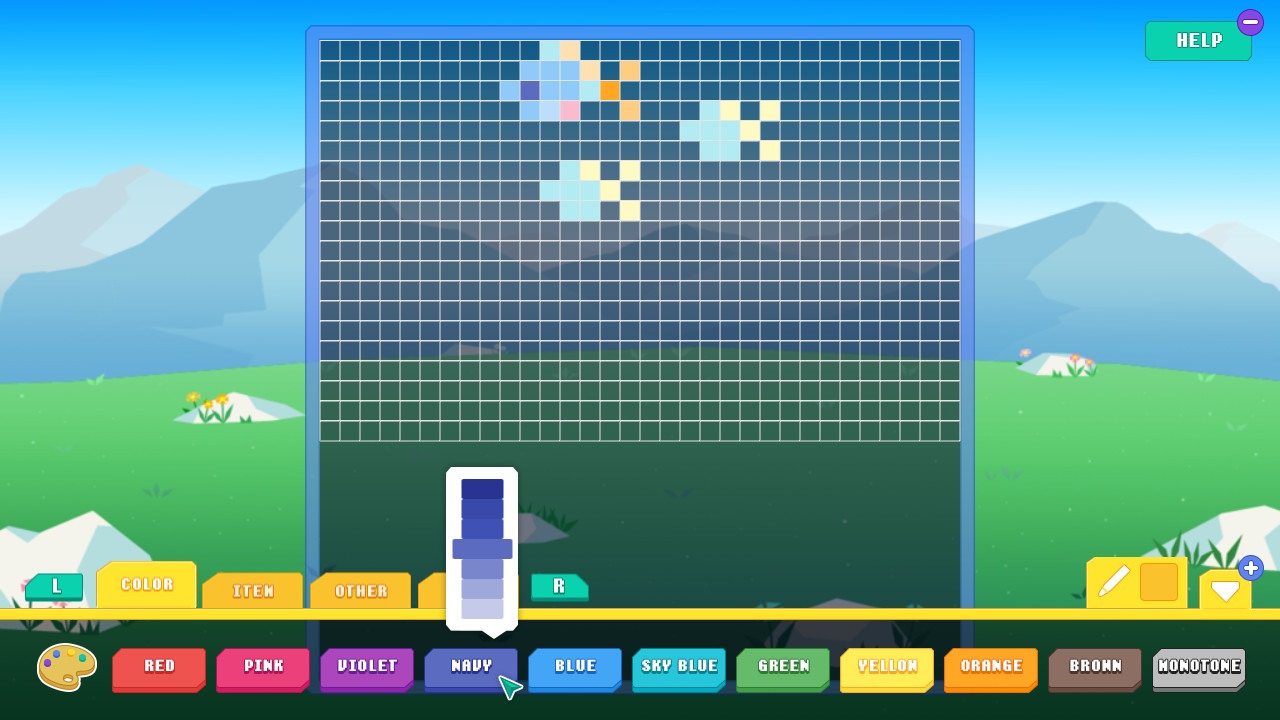 I'm a sucker for a good Breakout-style game, and this… well, this is a Breakout-style game, isn't it? The gimmick for this one is that all of the stage arrangements are made to look like pictures. In keeping with that, you can hop into a Create Mode and make your own stage designs. There are 20 pre-built stages to take on in Arcade mode if you're not into making your own. That's not a lot, to be honest. But wait, there's more: you can actually play custom stages made by other players by hopping online. So while this is light on gameplay gimmicks and pre-built content, you should be able to get your five dollars' worth out of it if you, like me, enjoy batting a ball at some bricks now and then.
/Connection Haunted ($4.99)
This game's description irritates me. It's all in l33t-speak, and having lived through that era I don't really feel the need to see more of it. It's a single-player first-person shooter with a strong horror component that simulates playing a multiplayer shooter. You join an in-game multiplayer server only to find it abandoned. There's some weird stuff going on here, with things glitching out and lots of scary stuff littered about. Things start to heat up when a mysterious second player joins the server. What's really going on here? Setting aside my feelings on the style of its marketing copy, it seems like an interesting pick-up for such a low price.
Good Pizza, Great Pizza ($7.99)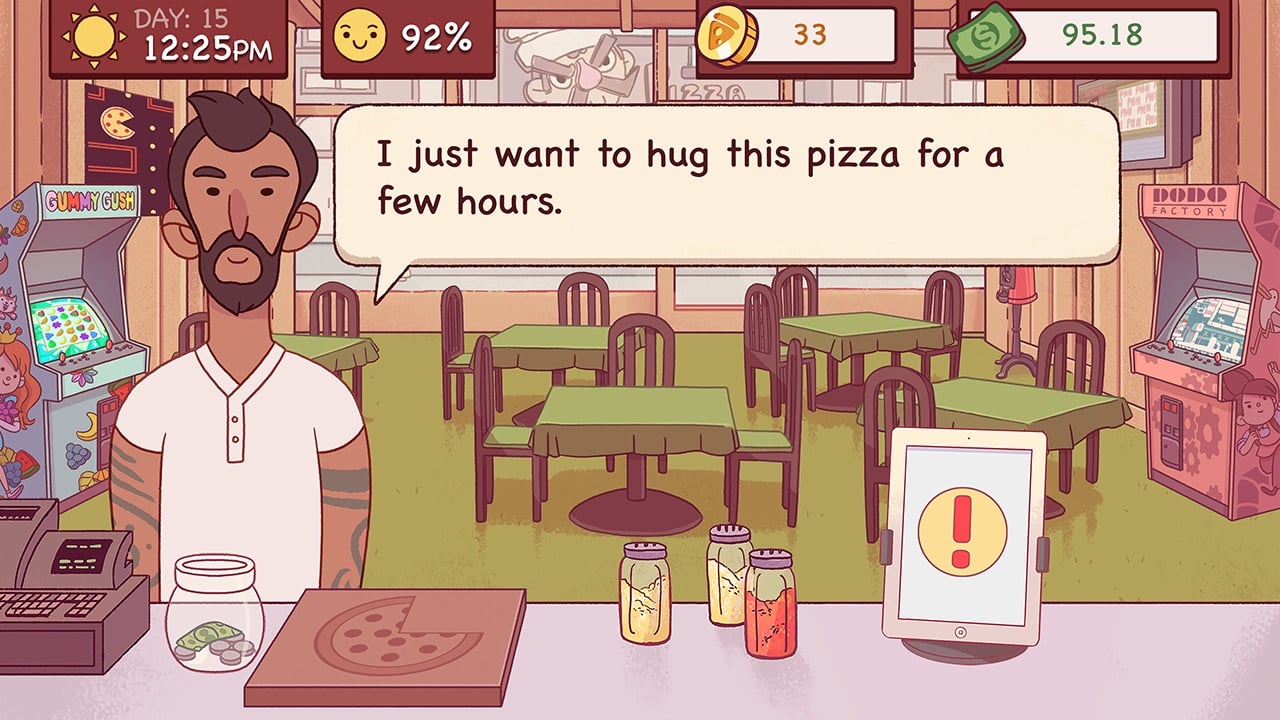 I'm not sure if there's anything separating this game from the usual time management game about serving food to customers, but if there is I'm not really seeing it. I mean, yeah, I like the art better here than the average game of this sort. And it certainly seems to have a nice mix of making pizzas and managing your restaurant to create that nice start-and-stop flow that feels so good on the brain-meat. My main concern is that with this being a port of a free-to-play mobile game, I'm not sure how well the balance has been adjusted to account for the lack of IAPs. Otherwise, it seems like a competently-made example of this popular sub-genre.
Spinch ($14.99)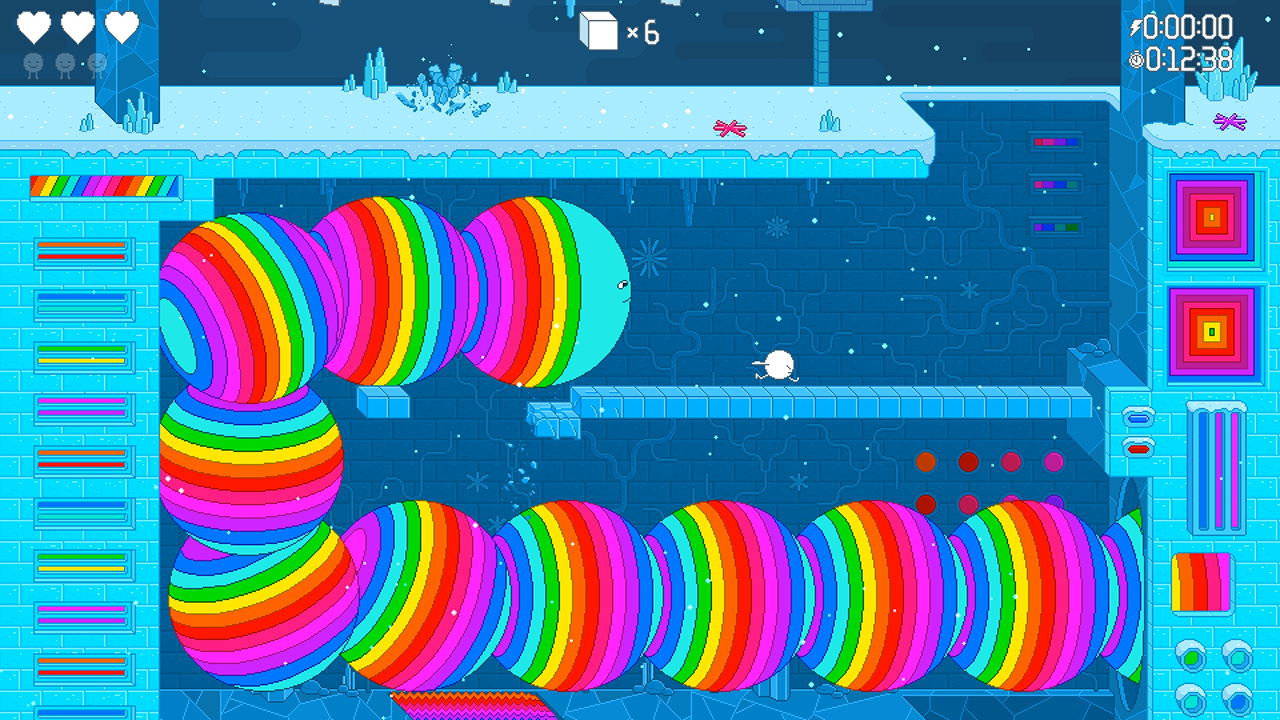 This is a psychedelic platformer with visuals designed by Canadian cartoonist, Jesse Jacobs. Run, jump, and wall-jump your way through a bizarre mix of stages set in a variety of unique worlds. As you make your way through the game, you'll need to rescue your babies. You then use them as ammunition while fighting bosses. It's… it's pretty strange, friends? It seems to be more on the Meat Boy end of things than, say, the Super Mario end. As long as you can get into the style of the game, you'll probably have a good time hopping through its colorful, freakish landscapes.
Jelly Champs! ($11.99)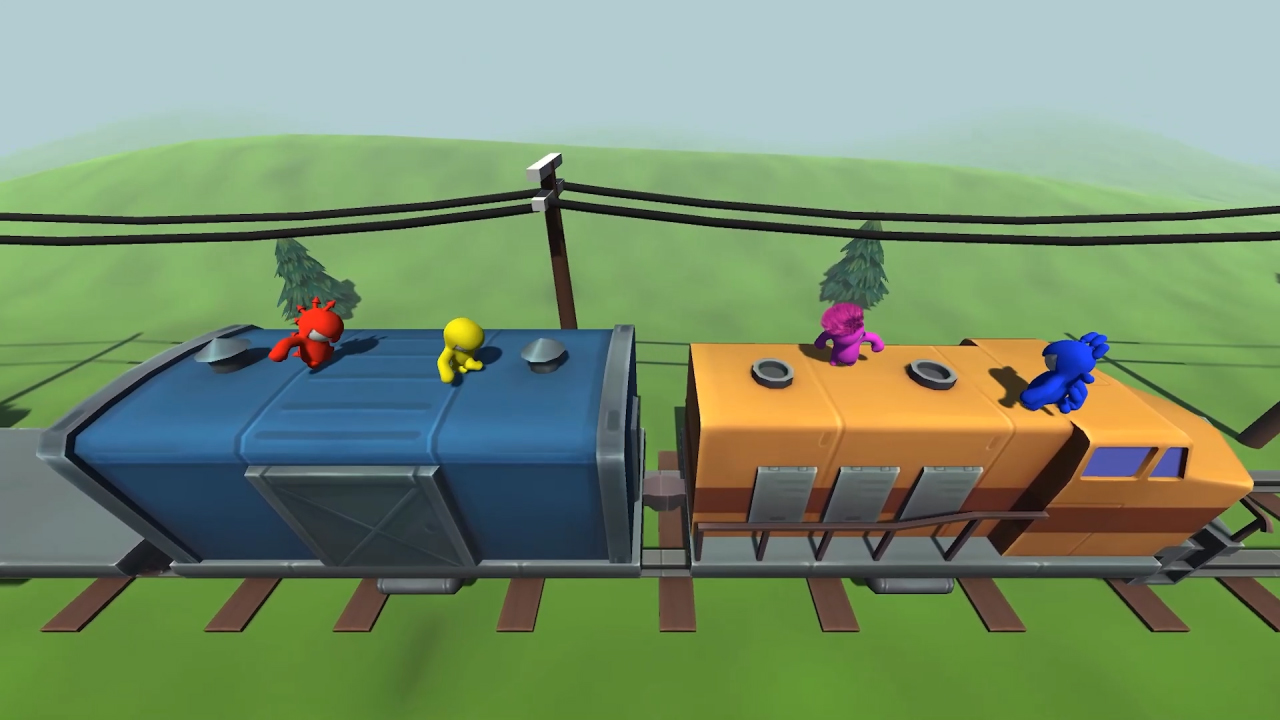 Maybe I'm just not getting the art style this game is going for, but it really looks like someone's school project to me. It's a fighting game for up to four players locally that uses a wacky physics model for extra amusement. Think of it like Human Fall Flat but with an emphasis on try to beat the heck out of each other. There are a number of different environments to face off in, like the wing of an airplane, or a boat, or the top of a moving bus. Could be good for some stupid fun with friends, I guess.
Perfect Traffic Simulator ($9.99)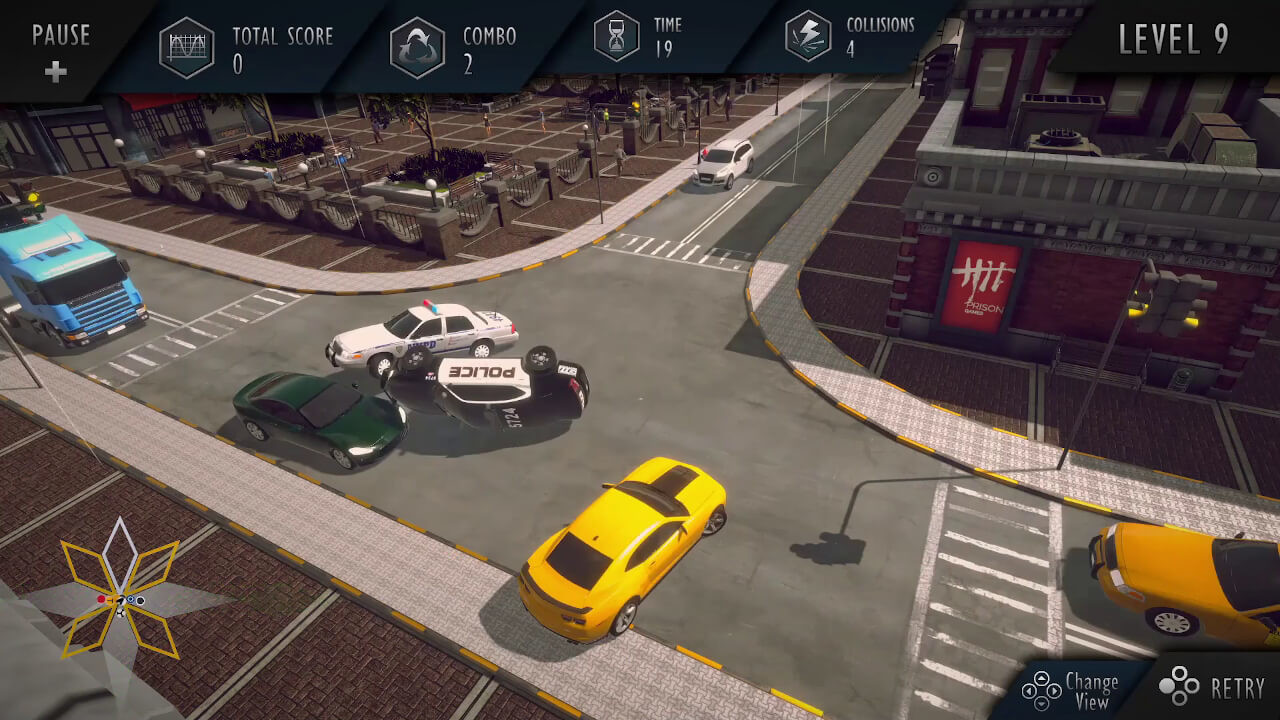 From the title, I thought this was going to be another one of those Ultimate PC ports, but no. This is something all its own. You've got 30 levels where you need to take control of each car and plan their moves to avoid collisions and keep things flowing smoothly. Or do the opposite and enjoy watching the anarchy ensue. It's up to you, though I suppose you won't get through any of the levels if you're rolling with that idea. Well, you probably know how this kind of traffic management thing works, more or less.
Here Be Dragons ($17.99)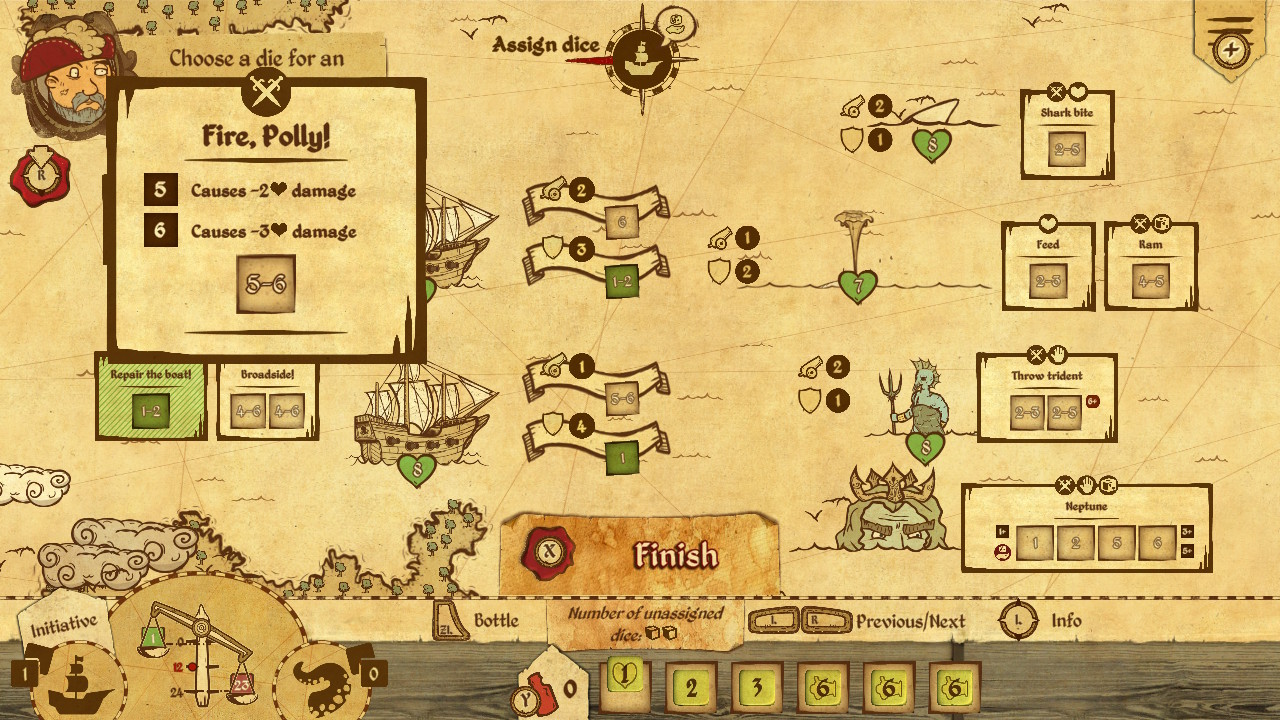 This is a satirical turn-based strategy game that puts you in the boots of a string of sea captains who have to clear the way for Christopher Columbus's famous journey. That means battling a variety of sea creatures, monsters, and other fiendish foes that you never read about in history class. The bad news is that this game isn't nearly as funny as it's trying to be. The good news is that it's every bit as tactically satisfying as it's trying to be. There's a dice component that adds an occasionally frustrating element of luck to the game, but that doesn't spoil the enjoyment of the weird naval battles.
Sales
(North American eShop, US Prices)
I probably don't need to roll out the usual routine, but for the sake of anyone who stumbled in here for the first time today: there are going to be a lot more new sales by the time this is posted, but this is what's here at the time of writing. And it's not bad! Nidhogg 2 gets a rare sale, Kingdom Rush Origins has a nice discount, and lots of other decent games are on sale too. The outbox doesn't have too much in it, but have a look and see to make sure nothing catches your eye. We'll have a lot more to look at tomorrow.
Select New Games on Sale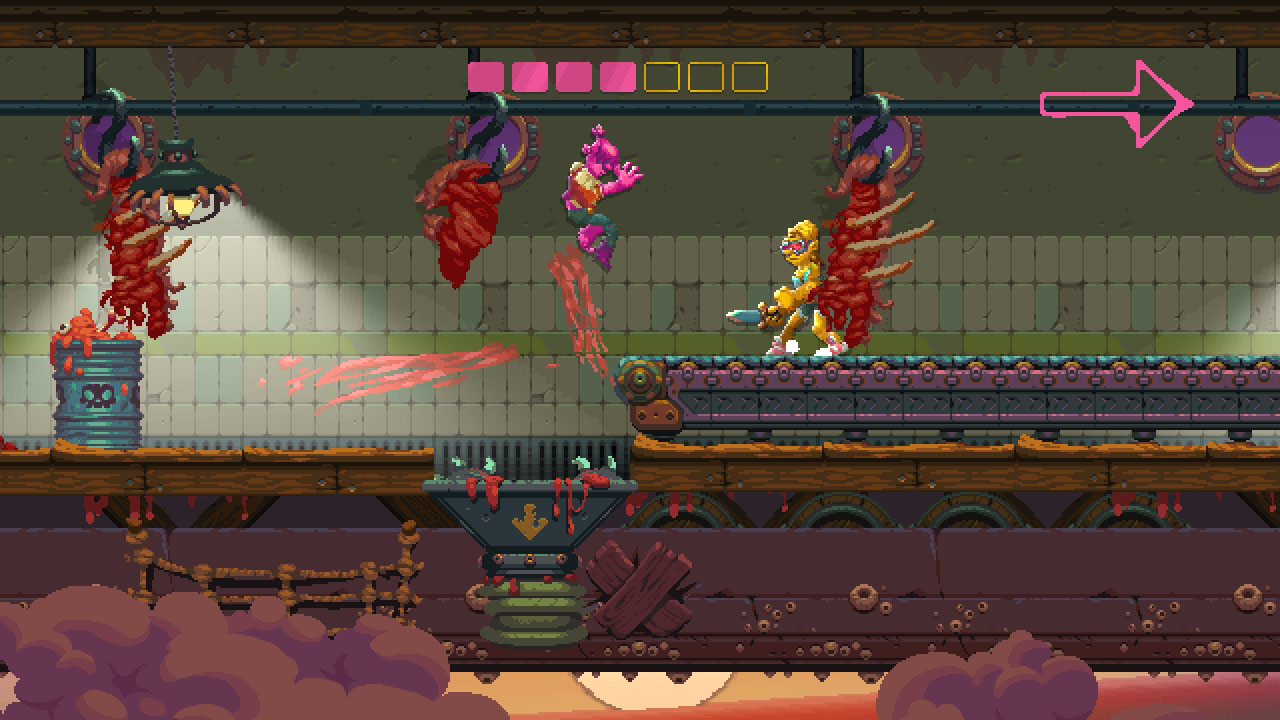 Nidhogg 2 ($5.99 from $14.99 until 9/18)
Hyper Sentinel ($0.61 from $7.99 until 9/9)
Mystery of Woolley Mountain ($0.99 from $12.99 until 9/9)
Green Game: TimeSwapper ($0.29 from $2.99 until 9/9)
Paper Wars: Cannon Fodder ($0.99 from $9.99 until 9/9)
Midnight Evil ($0.99 from $9.99 until 9/9)
Silk ($3.89 from $12.99 until 9/8)
8-Ball Pocket ($1.97 from $5.99 until 9/22)
Potata: Fairy Flower ($9.00 from $12.00 until 9/16)
Active Neurons 2 ($3.99 from $4.99 until 9/16)
Levels+: Puzzle Game ($3.49 from $6.99 until 9/24)
Kid Tripp ($0.79 from $3.99 until 9/24)
Without Escape ($2.99 from $4.99 until 9/24)
Madoris R ($4.00 from $5.00 until 9/24)
Grizzland ($2.49 from $4.99 until 9/24)
Super One More Jump ($0.49 from $7.00 until 9/24)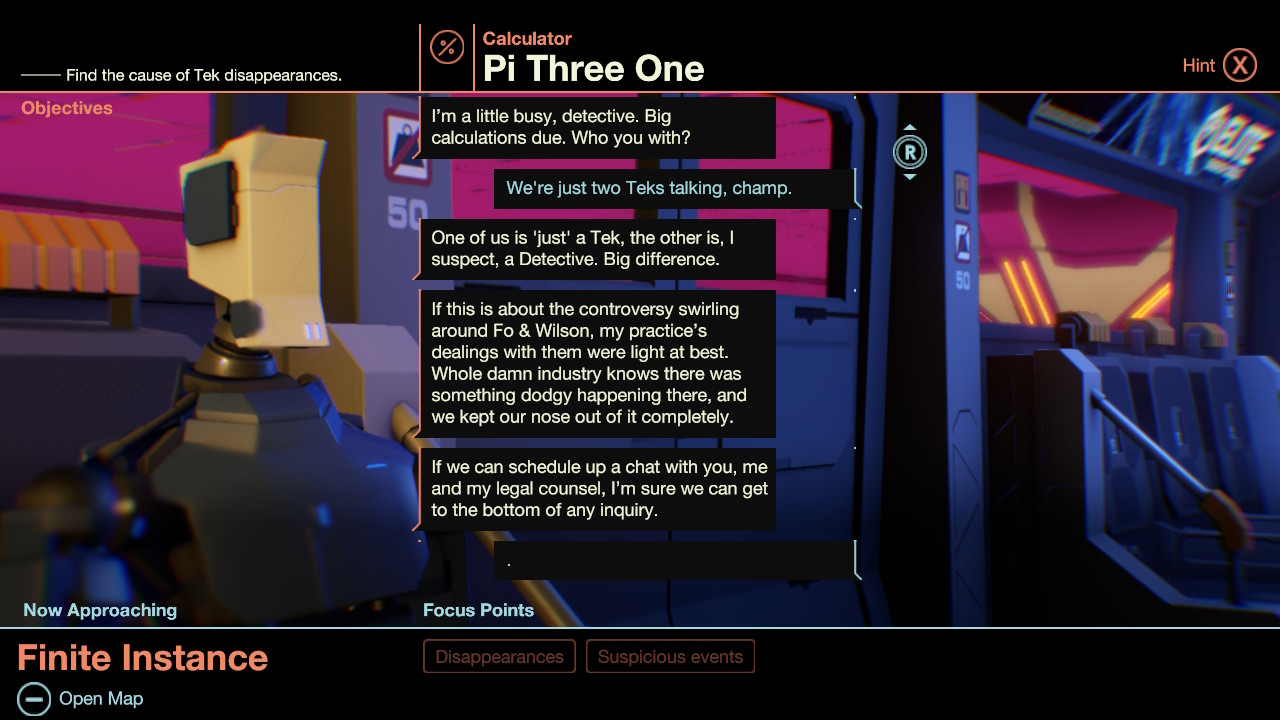 Subsurface Circular ($4.79 from $5.99 until 9/24)
Battojutsu ($3.99 from $4.99 until 9/24)
Bounty Battle ($19.99 from $24.99 until 9/24)
Robozarro ($4.89 from $6.99 until 9/24)
Waifu Uncovered ($5.59 from $6.99 until 9/24)
Sir Eatsalot ($6.49 from $12.99 until 9/24)
Lost Sea ($3.96 from $9.99 until 9/24)
Madorica Real Estate ($8.99 from $14.99 until 9/10)
Nirvana Pilot Yume ($3.49 from $4.99 until 9/10)
OMG Police ($0.99 from $4.99 until 9/10)
Cyber Protocol ($0.99 from $9.99 until 9/10)
Seek Hearts ($10.49 from $14.99 until 9/17)
Wizards of Brandel ($9.09 from $12.99 until 9/17)
Alvastia Chronicles ($7.79 from $12.99 until 9/17)
Kingdom Rush Origins ($11.99 from $14.99 until 9/17)
Ambassador: Fractured Timelines ($11.24 from $14.99 until 9/11)
Here Be Dragons ($12.59 from $17.99 until 9/23)
Break Dot ($3.99 from $4.99 until 9/23)
Sales Ending Tomorrow, Friday, September 4th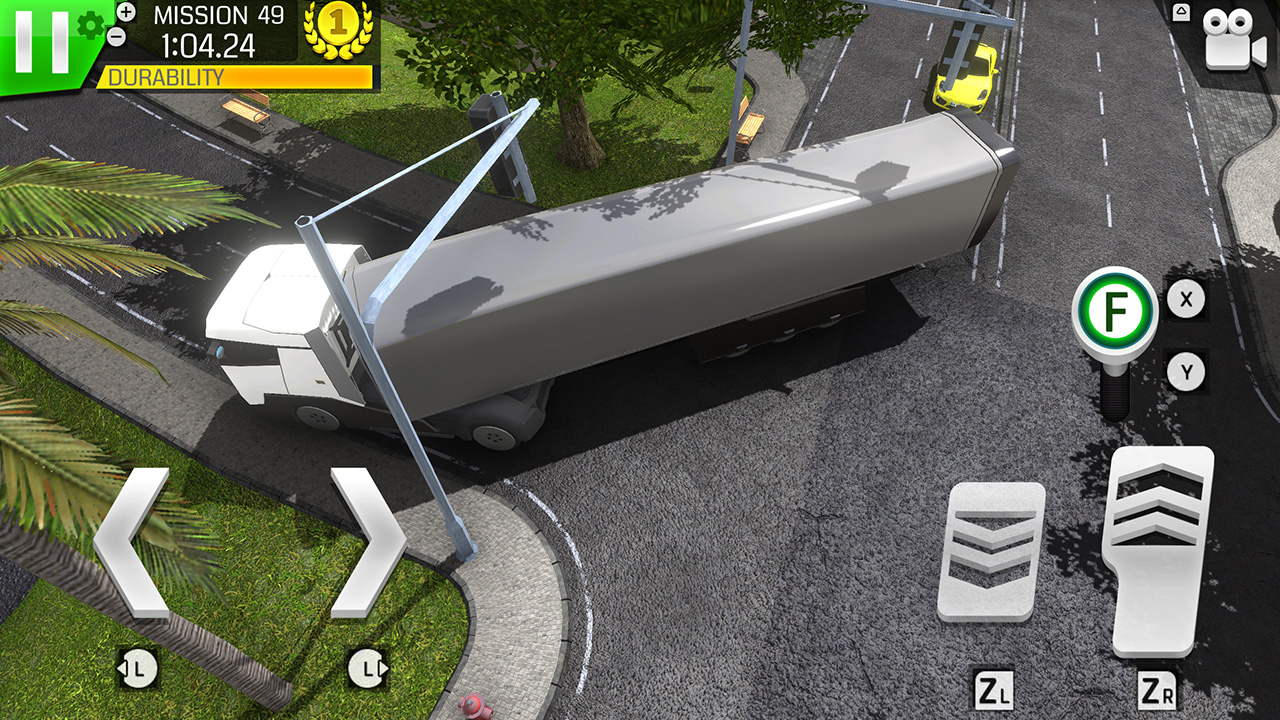 City Driving Simulator ($5.99 from $11.99 until 9/4)
Coast Guard: Beach Rescue Team ($5.99 from $11.99 until 9/4)
Die for Valhalla! ($2.39 from $11.99 until 9/4)
Dirt Trackin 2 ($5.99 from $9.99 until 9/4)
Doom & Destiny ($8.39 from $11.99 until 9/4)
Funny Bunny Adventures ($0.49 from $4.99 until 9/4)
Galactic Defense Squadron ($1.24 from $4.99 until 9/4)
Hidden Folks ($5.99 from $11.99 until 9/4)
Immortal Planet ($5.99 from $14.99 until 9/4)
Lair of the Clockwork God ($16.99 from $19.99 until 9/4)
Miner Warfare ($5.59 from $7.99 until 9/4)
Omvorm ($1.24 from $4.99 until 9/4)
Pizza Parking ($1.19 from $5.99 until 9/4)
SpaceColorsRunner ($1.19 from $5.99 until 9/4)
Stab Stab Stab! ($3.99 from $9.99 until 9/4)
Steamburg ($0.99 from $4.99 until 9/4)
Tetsumo Party ($0.99 from $4.99 until 9/4)
Thea: The Awakening ($7.19 from $17.99 until 9/4)
That's all that's good for today, friends. We'll be back tomorrow with the rest of the new releases for the week, headlined by NBA 2K21. We'll have summaries of all of them, along with a full list of the latest sales. If any huge news happens, it might be included as well. I hope you all have a good Thursday, and as always, thanks for reading!