Each and every day new mobile games are hitting the App Store, and so each week we put together a big old list of all the best new releases of the past seven days. Back in the day the App Store would showcase the same games for a week, and then refresh those features each Thursday. Because of that developers got into the habit of releasing their games throughout Wednesday or very early Thursday in order to hopefully get one of those coveted features spots. Nowadays the App Store refreshes constantly, so the need for everyone to release all on the same day has diminished. Still, we've kept our weekly Wednesday night format as for years that's the time people knew to check TouchArcade for the list of new games. And so without further ado please check out the full list of this week's new games below, and let us know in the comments section which games you'll be picking up!
---
Air Block (Free)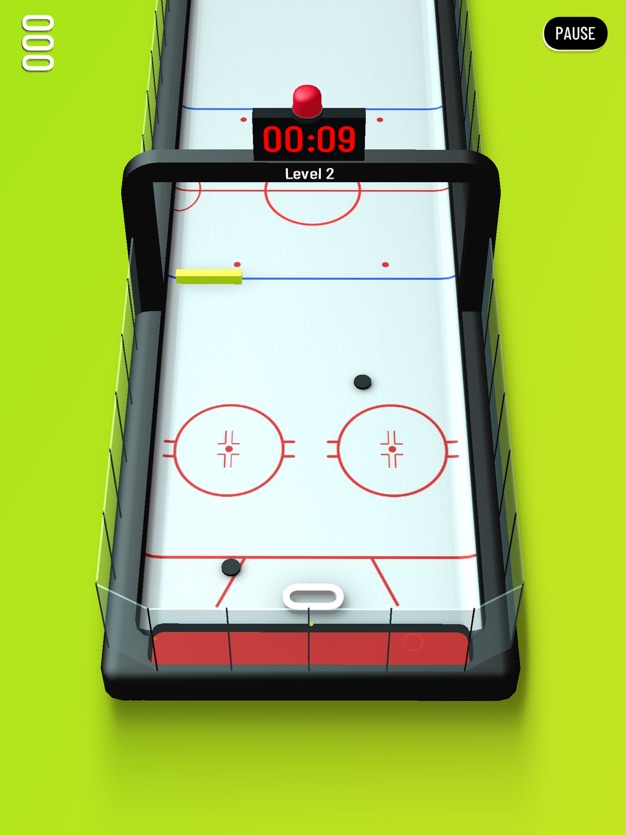 iTunes Description
Get ready to put your reflexes to the test with AirBlock, a new take on the classic Air Hockey arcade game! Protect your goal as long as you can while dealing with an increased number of pucks coming your way as well as various other obstacles!
Forum Thread: Air Block (by Cedrick)
---
AWE (Free)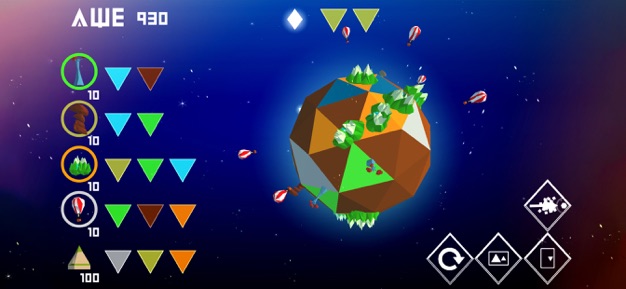 iTunes Description
Awe is a god-game about expressing one's creativity by shaping and building planets' ecosystems in a tranquil, relaxing ambiance accompanied by exquisite, minimalist lowpoly 3D art and atmospheric music.

A constant sense of progression and discoveries will maintain the player's interest throughout puzzle-like levels, leading him to eventually understand his place and purpose as a god in this universe he has created. The objective is not to make a difficult game, and although some puzzles may seem more complex than others, they are always easily solvable.
Forum Thread: AWE: Relaxing clicker planets (by BadLand Publishing)
---
Baseball Superstars 2020 (Free)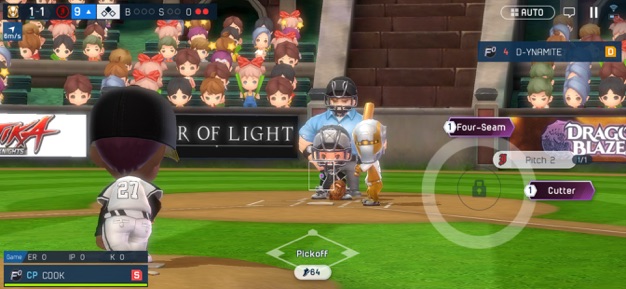 iTunes Description
The EPIC baseball RPG is back and better than ever with more style, more modes, and more customization! Re-experience the game that millions have fallen in love with! Collect and upgrade cool and iconic trainers to help you on your epic journey to become the best baseball team in the Galaxy!
Forum Thread: Baseball Superstars 2020 (by GAMEVIL Inc.)
---
Bloomer (Free)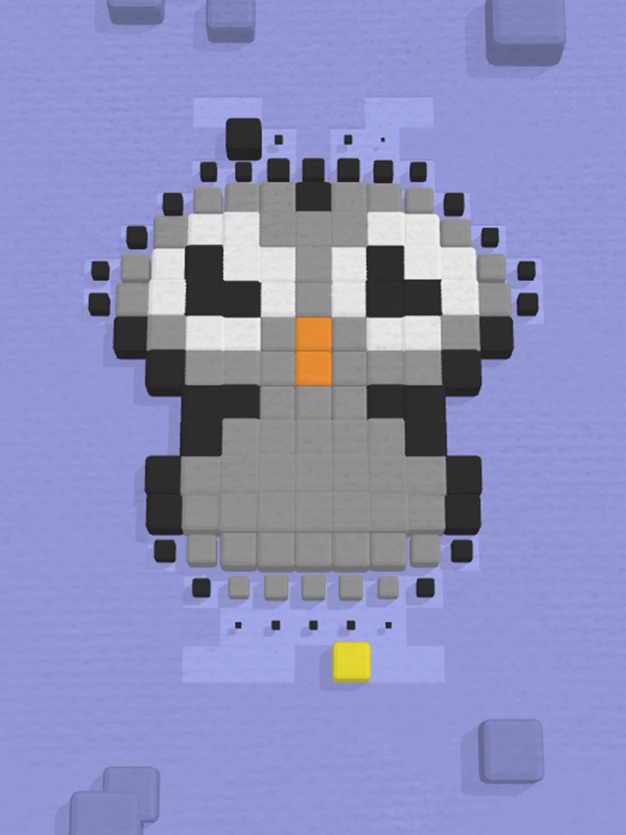 iTunes Description
Behind every puzzle there is a beautiful pixel illustration waiting to be discovered.
Tap the market spots to guide the path to it's target and make the art bloom.
There is no time limit to solve the puzzles, so just relax and enjoy a satisfying game.
Forum Thread: Bloomer (by TapMen)
---
Blue Swirl (Free)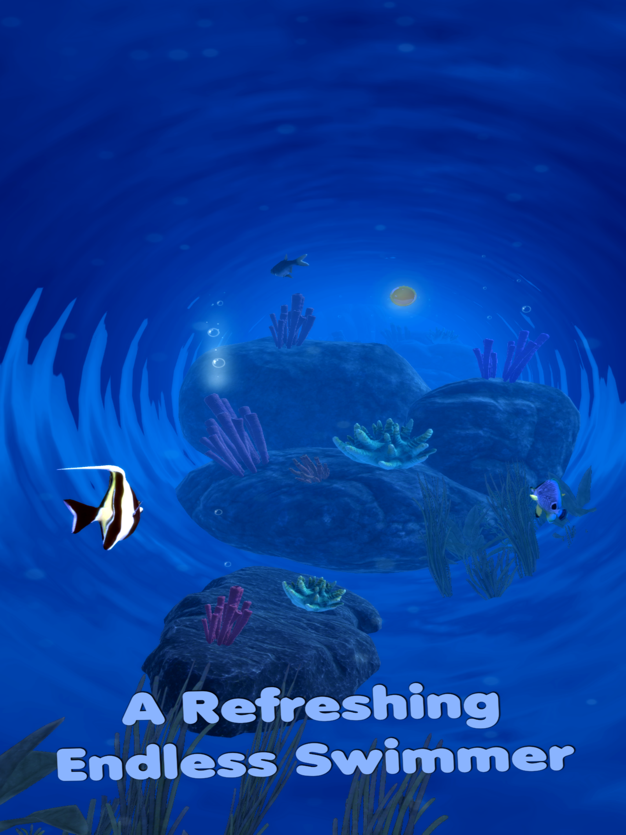 iTunes Description
Blue Swirl will test your ability to react fast to many obstacles. The deeper you go, the harder it'll get. You'll have to avoid sharks, randomly placed rocks, and even gigantic starfishes.
Forum Thread: Blue Swirl (by Rikzu Games)
---
The Campaign Trail (Free)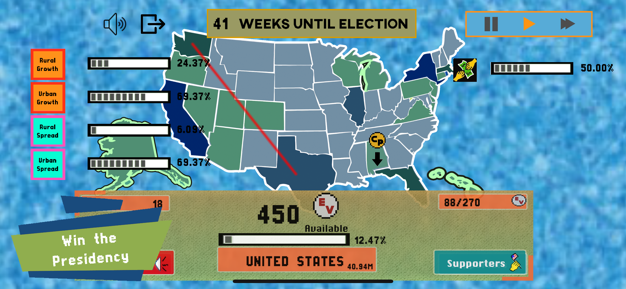 iTunes Description
The Campaign Trail is a presidential election strategy game that gives you the opportunity to win the White House. Choose your candidate archetype and home state to start your campaign today!

Your campaign will begin in earnest as you gain your first ten supporters. Next, you must use all available resources in order to earn more support in both rural and urban states. You can upgrade your abilities to increase your campaign's effectiveness, spend money on rallies or advertisements to spread the word, or even practice corruption to give your message an unsanctioned boost.
Forum Thread: The Campaign Trail (by Light Beats LLC)
---
Cartographers ($3.99)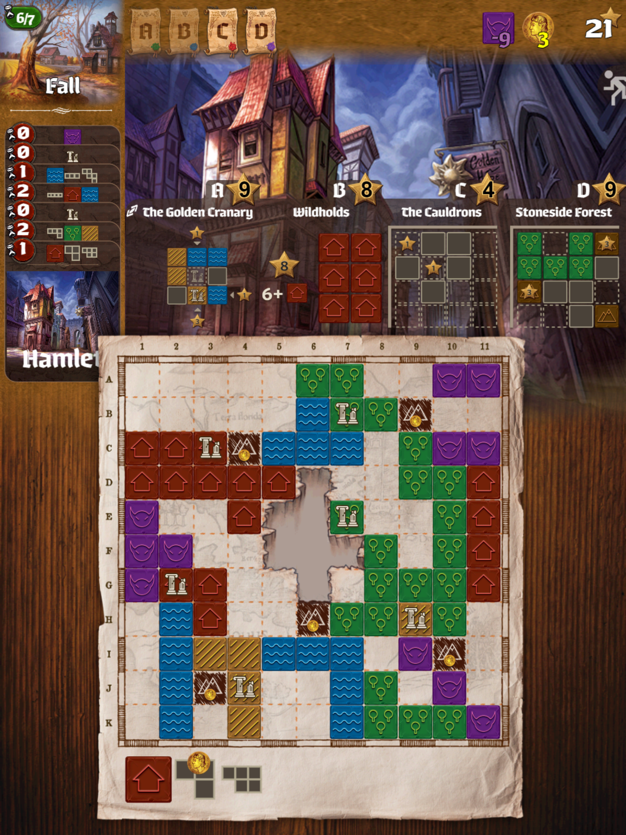 iTunes Description
Queen Gimnax has ordered the reclamation of the northern lands. As a cartographer in her service, you are sent to map this territory, claiming it for the Kingdom of Nalos. Through official edicts, the queen announces which lands she prizes most, and you will increase your reputation by meeting her demands. But you are not alone in this wilderness. The Dragul contest your claims with their outposts, so you must draw your lines carefully to reduce their influence. Reclaim the greatest share of the queen's desired lands and you will be declared the greatest cartographer in the kingdom.
Forum Thread: Cartographers (by BrettspielWelt)
---
Deadly Dunk (Free)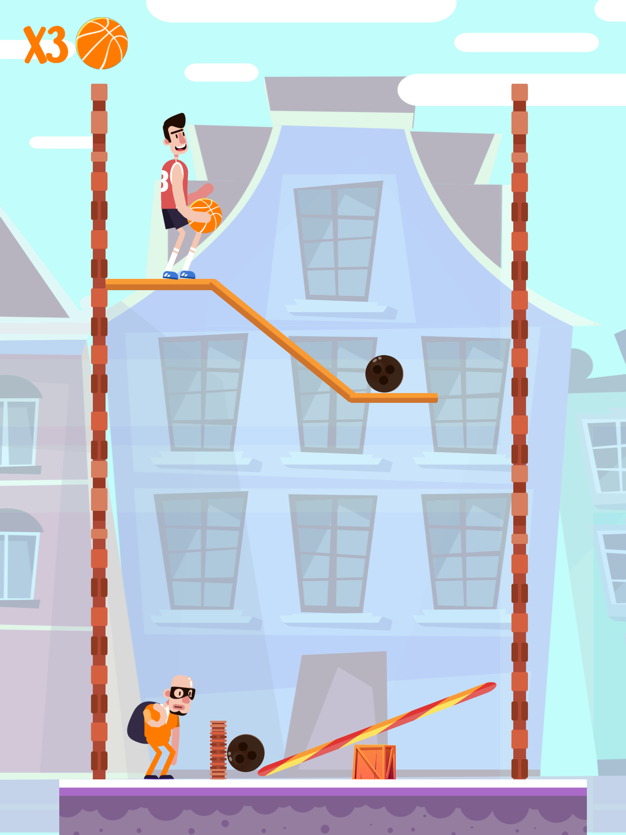 iTunes Description
Our hero Jordan is good at basketball. He always see out thieves trying to escape on the street. And he tends to use his skillful dunk to stop the thieves.
Unfortunately, it's tricky to do that because the street is full of obstacles.
He needs your help to find the best way beat the thieves.
Forum Thread: Deadly Dunk (by Genix Lab)
---
Dungeon Square ($0.99)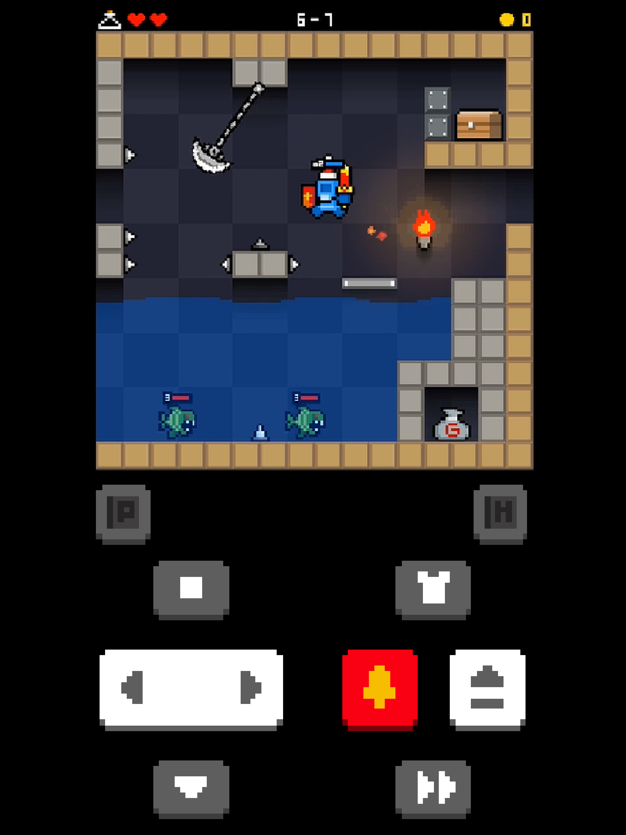 iTunes Description
It is an action adventure game in the form of 2D cross-scroll flatformer.
Explore 100 square dungeons and defeat monsters.
My goal is to get various items and get out of the dungeon.
It's a level 1 dungeon consisting of more than 100 rooms.
After that, I will continue to add the level by updating the season.

It was inspired by classic flatformer games and action rpg games.
Forum Thread: Dungeon Square (by Seung Kap Lee)
---
Escape Zombies and Survive (Free)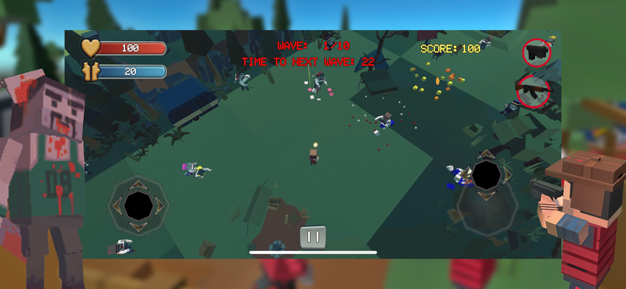 iTunes Description
Zombie Apocalypse has come! The end is near? Nah, not even close! Because you're there, with your skill, weapon and bravery! You are a survivor, they are brainless killer, don't let them get you.
Forum Thread: Escape Zombies and Survive (by Tupilak Gaming)
---
Fantasy Sneaker League Pro (Free)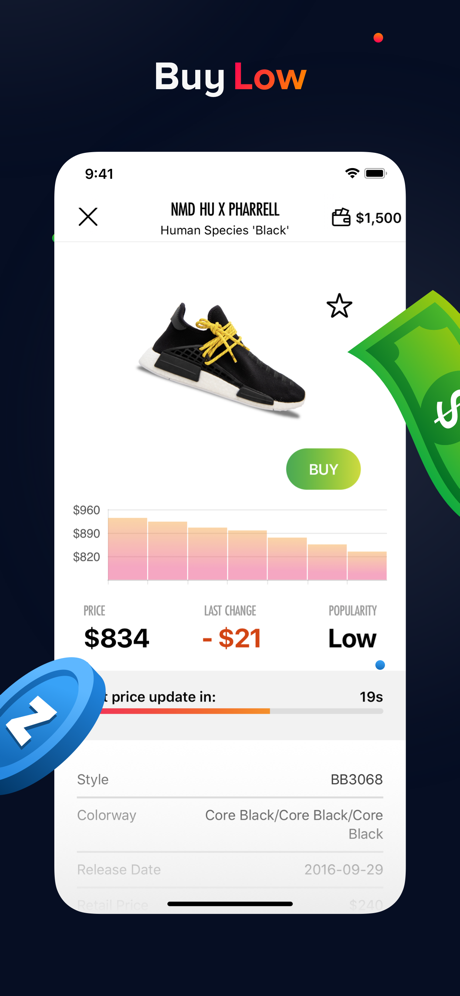 iTunes Description
FSL Pro is an addictive, fun and easy to learn trading game that will provide you endless hours of fun!
Play with friends or compete online! FSL Pro is powered by Skillz to give you a fun and engaging unique multiplayer experience!
Trade Sneakers and other products in an attempt to make the highest possible profit in the duration of a game.
Forum Thread: Fantasy Sneaker League Pro (by Colorway)
---
Get Out!! (Free)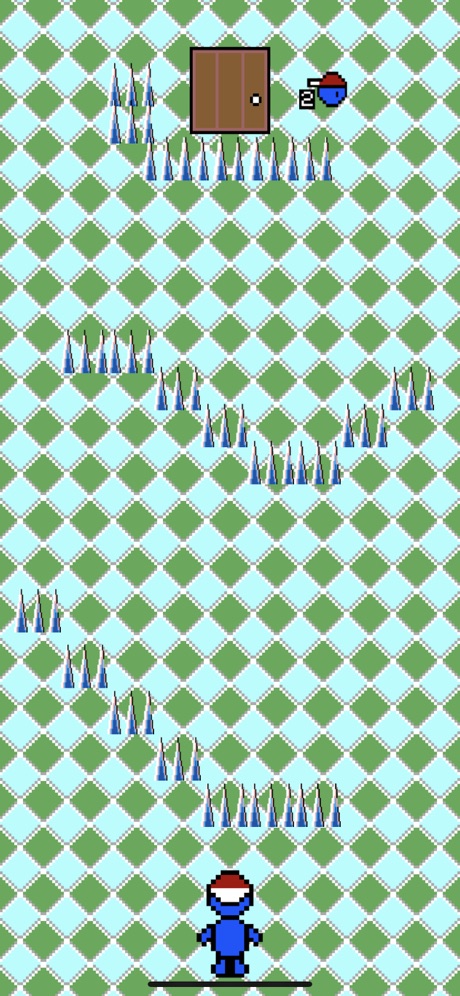 iTunes Description
Can you Get Out!!?

Classic retro style based adventure game with rooms you need to escape from. Choose the right door, navigate the spikes, avoid the monsters and traps to escape the rooms!!
Forum Thread: Get Out!! (by Earl Locker)
---
Idle Arcade Tycoon (Free)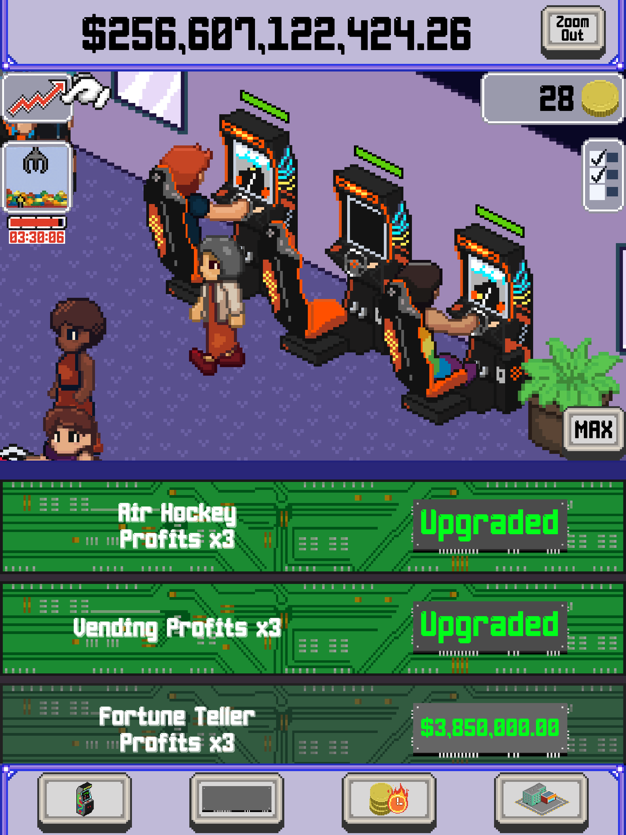 iTunes Description
Buy your first arcade machines, gain profit, and grow your business! Your arcades make money even when you're not playing! Build your arcades up to maximum occupancy and expand your business with more arcade locations! Expand into new cities as you become an Idle Arcade Tycoon!
Forum Thread: Idle Arcade Tycoon (by Heath Close)
---
Meteorfall: Krumit's Tale ($6.99)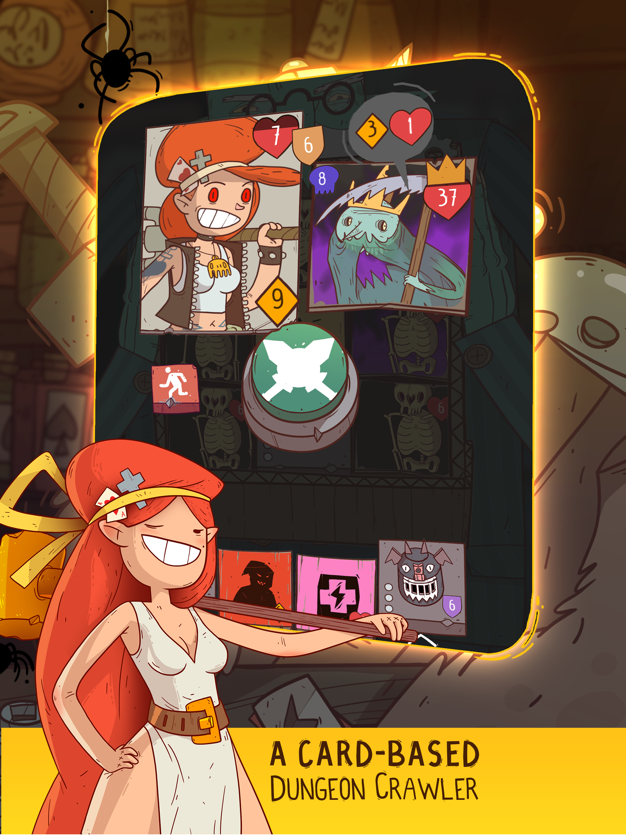 iTunes Description
Battle the likes of sozzled bearbearians and nuke-addled snotwolves to protect our glowing green world from the sweaty hands of the Uberlich! Krumit's Tale involves the same core deck building mechanics as Meteorfall: Journeys and the same cast of overly optimistic heroes, but expands the 'swipe' mechanic into a dynamic grid based system. This means more depth and longevity – our heroes will have to choose perks to complement their deck-building strategy and carefully manage the board if they wish to triumph.
Forum Thread: Meteorfall: Krumit's Tale (by Eric Farraro)
---
My Exercise ($2.99)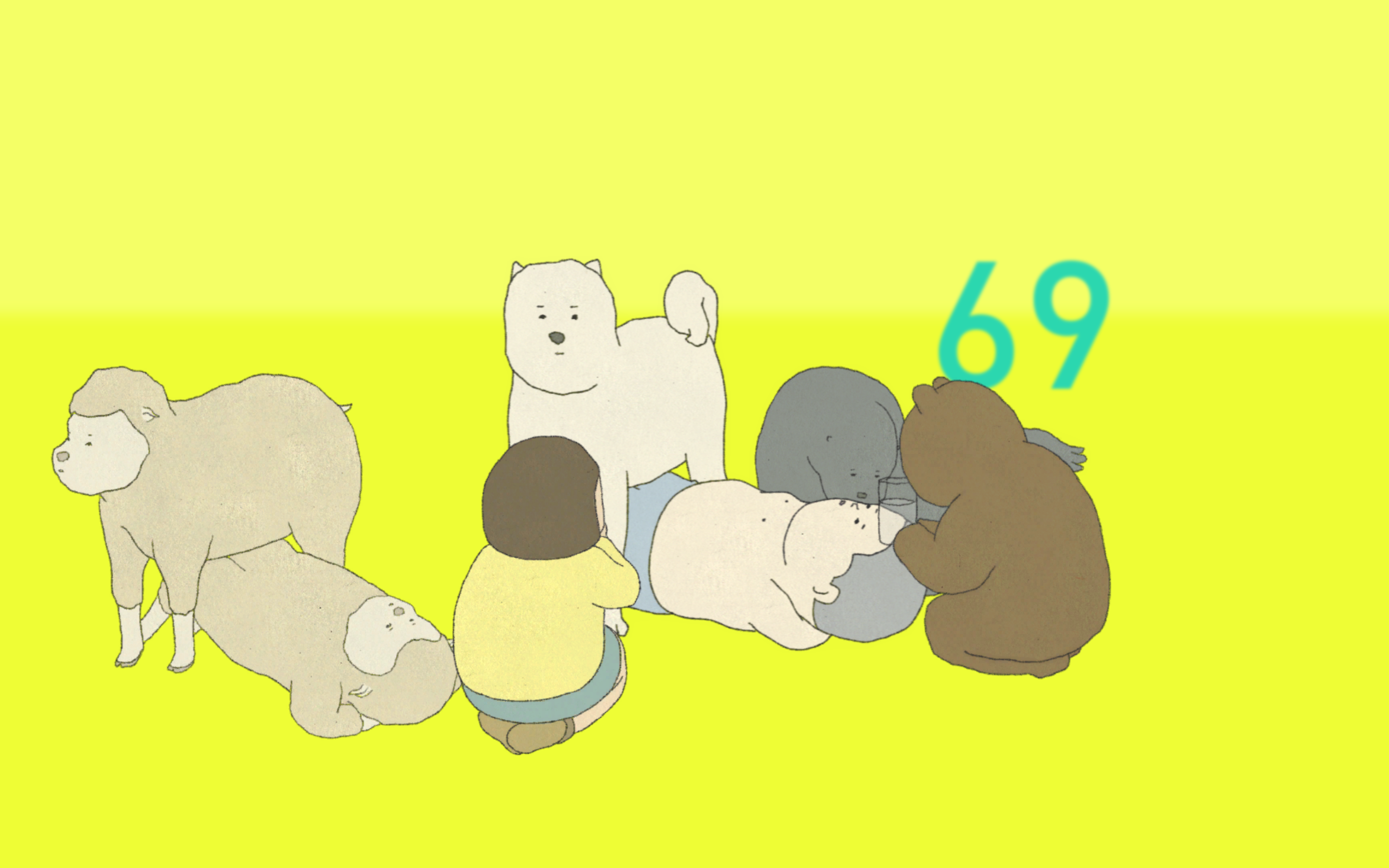 iTunes Description
Let a chubby boy do his exercise and sink into a dog's body. Maybe animals will come to cheer him up.

My Exercise is a festival of private comforts. Subtle secret elements are hidden delicately.

My Exercise is the first game by award-winning animation filmmaker Atsushi Wada. This short game was developed in collaboration with independent Japanese developer Ryoya Usuha and the Playables team.
Forum Thread: My Exercise (by Playables)
---
Myridian ($3.99)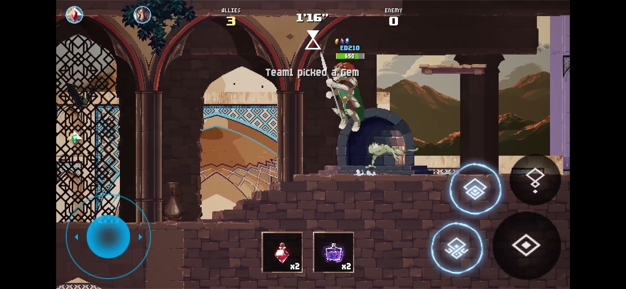 iTunes Description
Driven by a story that requires players' interaction in order to evolve, The Last Stand is the first chapter of Nettor's mission to awaken the Verge and bring legendary heroes to life so they can face their greatest challenge.
Forum Thread: Myridian (by RATE Games)
---
Mystic Diary – Hidden Object (Free)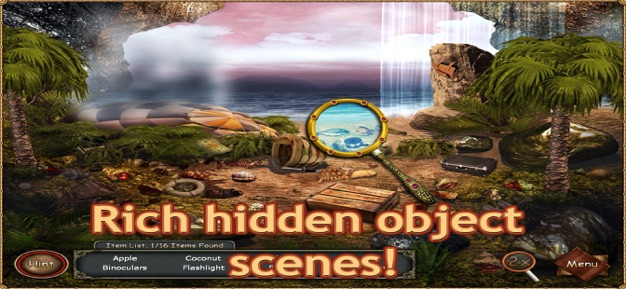 iTunes Description
In Mystic Diary: Lost Brother, you take on the role of a Victorian-era magician on a noble quest to find his lost brother. Travel through the world using the magical pages of the Mystic Diary to unlock the mystery behind your brother's sudden disappearance. Find hidden objects and solve fun mini puzzles in this one-of-a-kind Hidden Object Adventure game. Save your brother and become a master of the Mystic Diary!
Forum Thread: Mystic Diary – Hidden Object (by SunRay Games)
---
Poker 😀 (Free)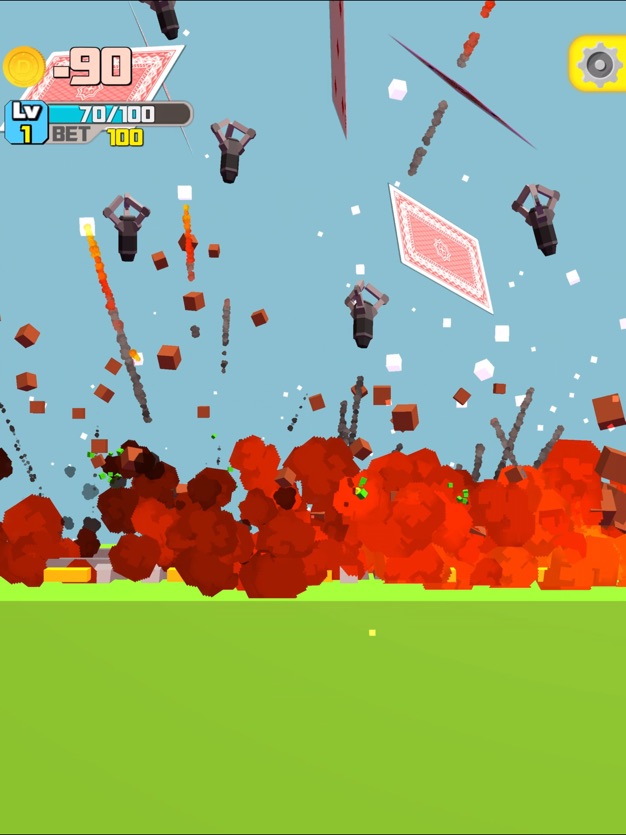 iTunes Description
Spectacular poker single card game!!
Zero addiction to enjoy without Wi-Fi!!
Challenge the highest level
Forum Thread: Poker 😀 (by Minigames)
---
Puppy Walk (Free)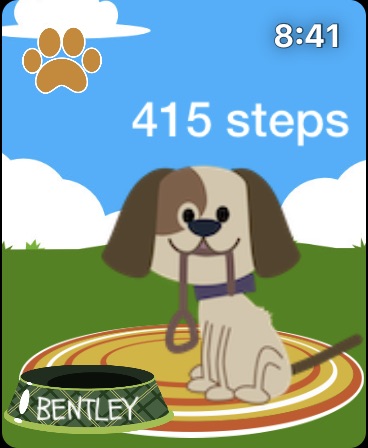 iTunes Description
Puppy Walk is a great way to motivate yourself to get out and walk!
Every step you take is a step closer to earning special treats for your adorable virtual pet puppy.
Forum Thread: Puppy Walk (by Red Sprite Studios)
---
renal summer (Free)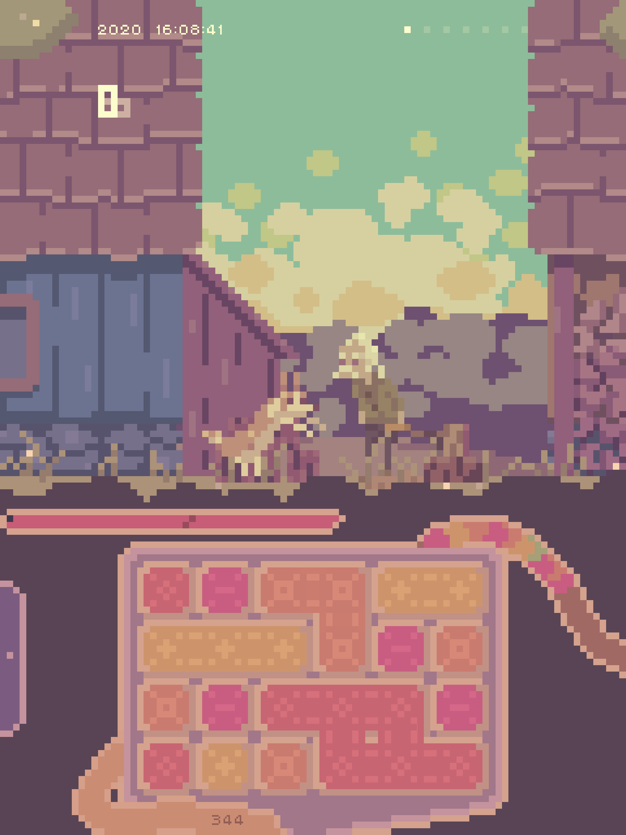 iTunes Description
You are a dog's kidney.
Your dog is in kidney failure and doesn't have much time left to live.
By assisting with kidney function, you can extend your dog's life a little longer and postpone the end of your dog's and old man's lives.
Forum Thread: renal summer (by tokoronyori)
---
Roll for the Galaxy ($9.99)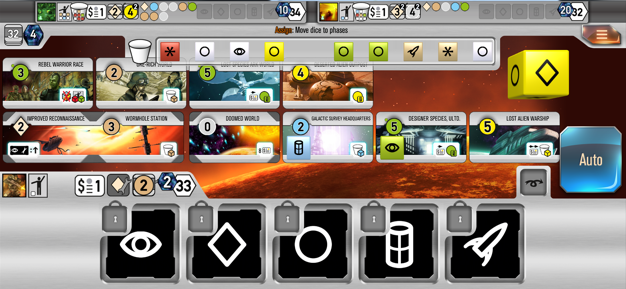 iTunes Description
Following the launch of Race for the Galaxy, Temple Gates Games in association with Rio Grande Games brings the Roll for the Galaxy boardgame to digital life! Roll for the Galaxy is a dice game of building space empires for 2-5 players. Your dice represent your populace, whom you direct to develop new technologies, settle worlds, and ship goods. The player who best manages their workers and builds the most prosperous empire wins!
Forum Thread: Roll for the Galaxy (by Temple Gates Games)
---
Sasaya ($2.99)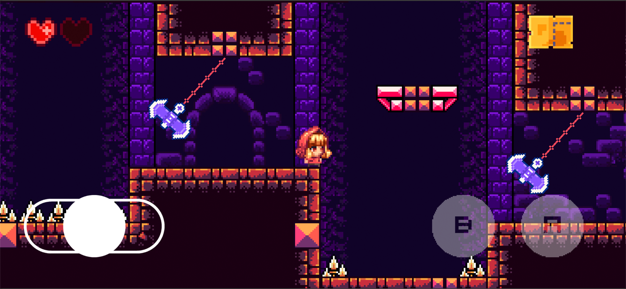 iTunes Description
Sasaya – an exploration-focused retro-styled platformer in METROIDVANIA genre. The game is expected to follow the Metroidvania-style gameplay. The objective of the player is to guide main protagonist and player character Maria through a mistery castle in order to challenge the forces of evil.
Forum Thread: Sasaya (by Games by Noe)
---
Solitaire: Classic Klondike (Free)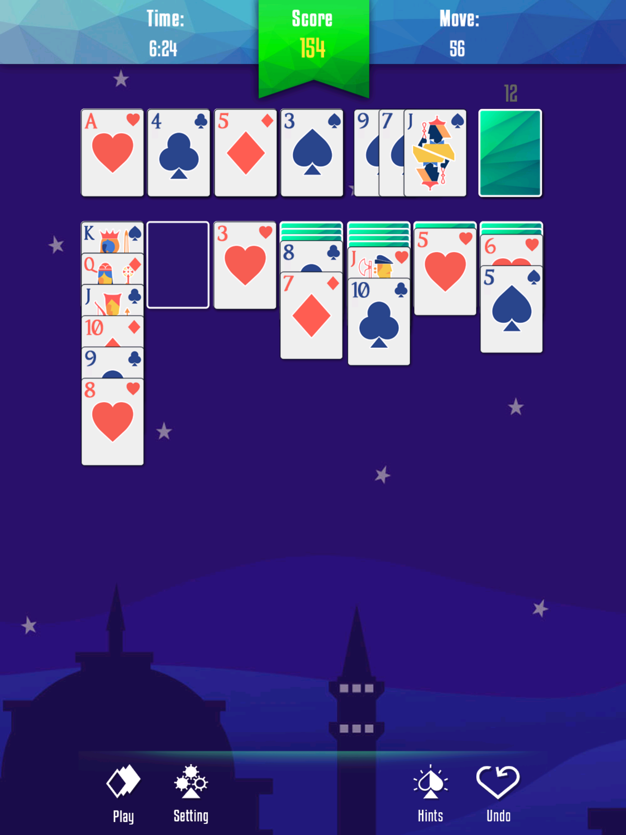 iTunes Description
Solitaire is a new experience of Solitaire Game. Play Solitaire to wake up your brain in the morning or to clear your mind before going to bed. Solitaire has so many beautiful card's styles you can change and discover. You can touch or drag the cards to complete the game the way you feel most comfortable. Solitaire is concerned about the comfort of your experience. Solitaire has many card's styles and background's styles you can explore will make you feel excited and surprised.
Forum Thread: Solitaire (by Onetap)
---
Soul of Eden (Free)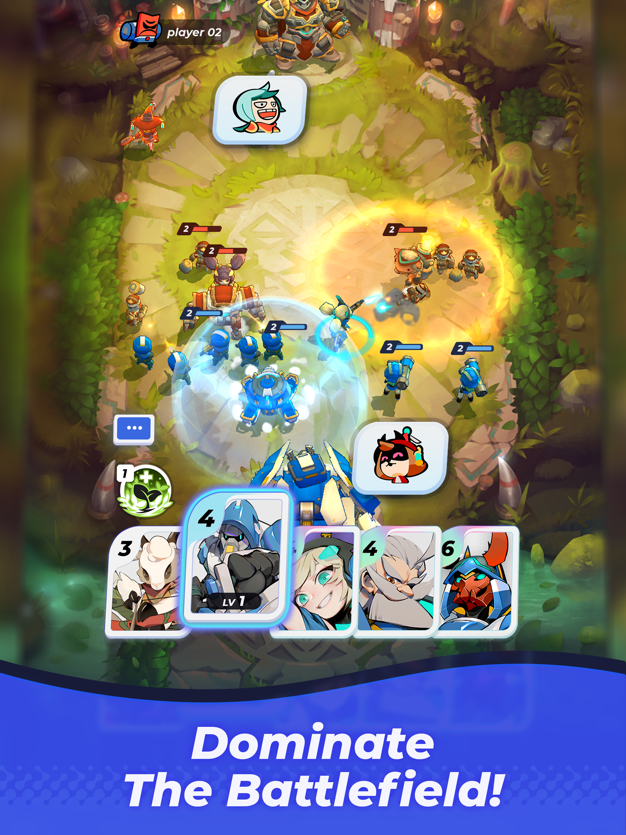 iTunes Description
Rayark's first step into an esports title!
Soul of Eden is a PvP competitive game that combines real-time strategy with card games. The unique spread system, the exciting four-minute games, every single match is a different challenge! Choose your destined one among the four major factions and challenge contestants from all across the world!
Forum Thread: Soul of Eden (by Rayark International Limite)
---
Star Wega: Craft & Survive (Free)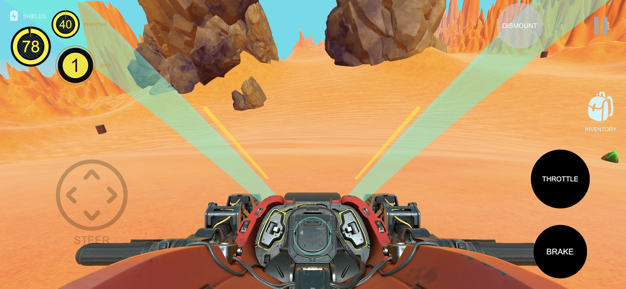 iTunes Description
-Explore mysterious planet
-Drive futuristic bike
-Gather Resources and craft upgrades
-Survive in dangerous environment
-Rest in your base and refill your shield to protect yourself against radiation
-Engage in vehicle combat
Forum Thread: Star Wega: Craft & Survive (by Wekthor)
---
Stilstand ($2.99)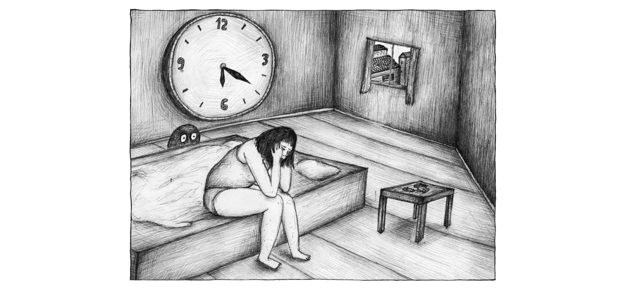 iTunes Description
Stilstand is a darkly comedic interactive graphic novel following the grim yet hopeful journey of a young woman through a summer riddled with anxiety and loneliness, trying to stay afloat in Copenhagen with the help from the shadow monster in her apartment.

Stilstand is a personal and hand drawn tale about the high expectations and fragile emotional life that many young people struggle with. Navigate the girl through a world of grotesque scenarios and richly detailed black and white illustrations. Play original mini-games, scroll fictive social media feeds and send bewildered text messages.
Forum Thread: Stilstand (by Niila Games)
---
Summoners Era (Free)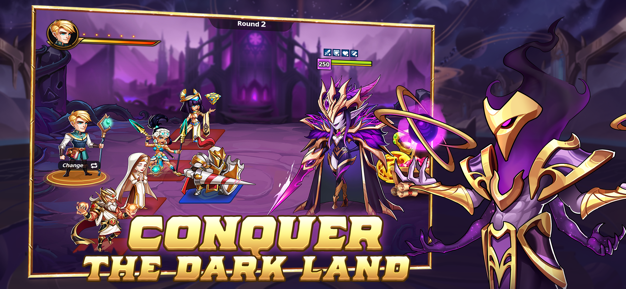 iTunes Description
From an apprentice to the one who can save the world – join millions of Summoners around the world and begin your own journey as the Messenger of Goddess, leading the world to its peace.
Forum Thread: Summoners Era (by Fansipan)
---
Sushi Drop : Merge Puzzle (Free)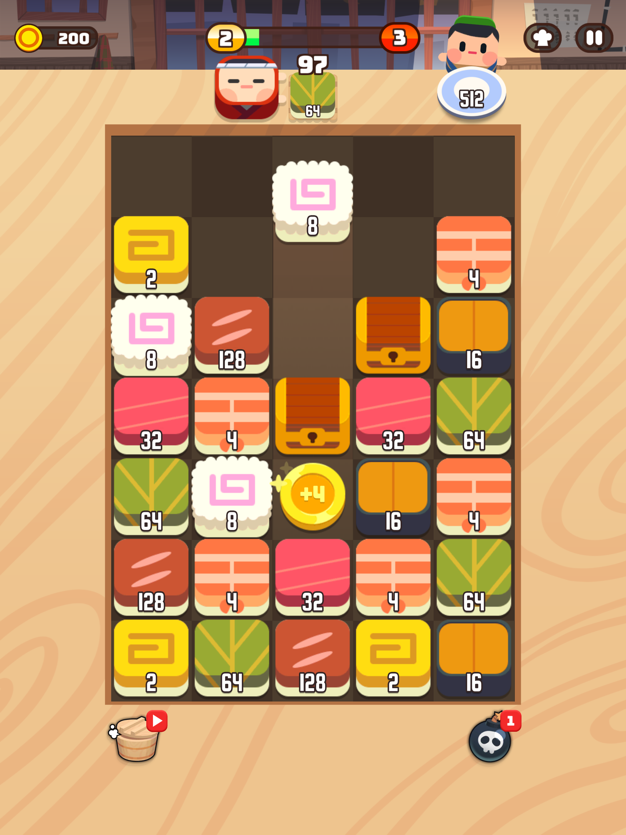 iTunes Description
Merge the same sushi blocks to make great sushi!
Can you merge the sushi ordered by the customer and clear the stage?

How expensive & luxury sushi can you make? Try it right now!
Forum Thread: Sushi Drop : Merge Puzzle (by UNIT5)
---
TapStar (Free)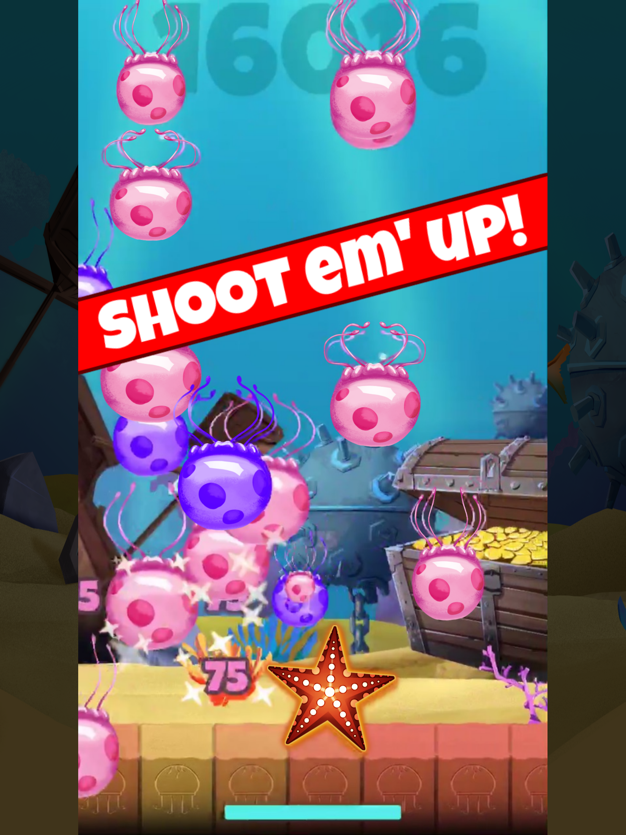 iTunes Description
FEATURES:

1) ONLINE SUPPORT- Rack up points in-game and climb to the top of leaderboards among your friends!
2) UNLOCK SKINS by progressing through levels and shooting the rare, GOLDEN jellyfish for coins!
3) UNIQUE MOVEMENT SYSTEM- Tilt your screen to move, but don't fall off that LEDGE!
Forum Thread: TapStar – SUPER Fun Shoot Em' Up! (By iWinner)
---
Tom Clancy's Elite Squad (Free)
iTunes Description
The world is facing a new unknown threat and playing by the rules won't win this war. As commander of an unprecedented elite soldier squad, you have been granted carte blanche to recruit the best and most iconic agents from the Tom Clancy's video games universe.
Forum Thread: Tom Clancy's Elite Squad (by Ubisoft)
---
Zombie Tactics (Free)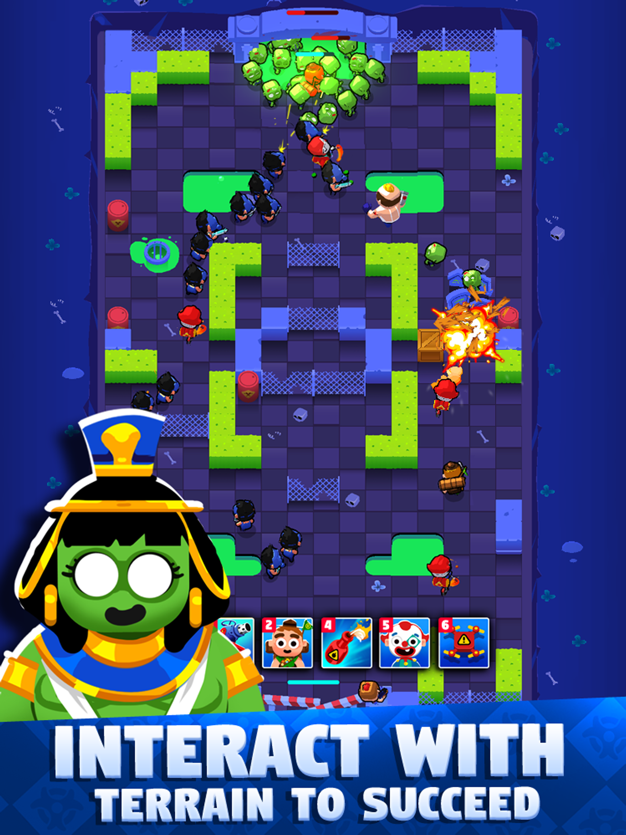 iTunes Description
Survive the Zombie Invasion?? Bring it on!

Bring your tactical skills and survive this Action-strategy card game! Collect, Upgrade and Assemble the best Deck of Zombie-hating misfits of survivors to be humanity's last hope! Use your tasty human brain to take advantage of the environment, defend and attack to eliminate hordes of the undead and survive this mayhem!
Forum Thread: Zombie Tactics (by Gosiha)
---