Hero Ball Z is an upcoming RPG from publisher JOYCITY that serves up a compelling blend of side-scrolling shooting and hero-collecting mechanics. It looks like a lot of fun, and it's heading straight for an iOS and Android release on July 3rd, with pre-registrations now open.
You'll spend most of your time mastering the game's fast-paced, though surprisingly deep, shooting action. Learning where to position your heroes on the field is the key to improving your combat efficiency, and you'll also need to combine your characters in order to unlock more powerful variants.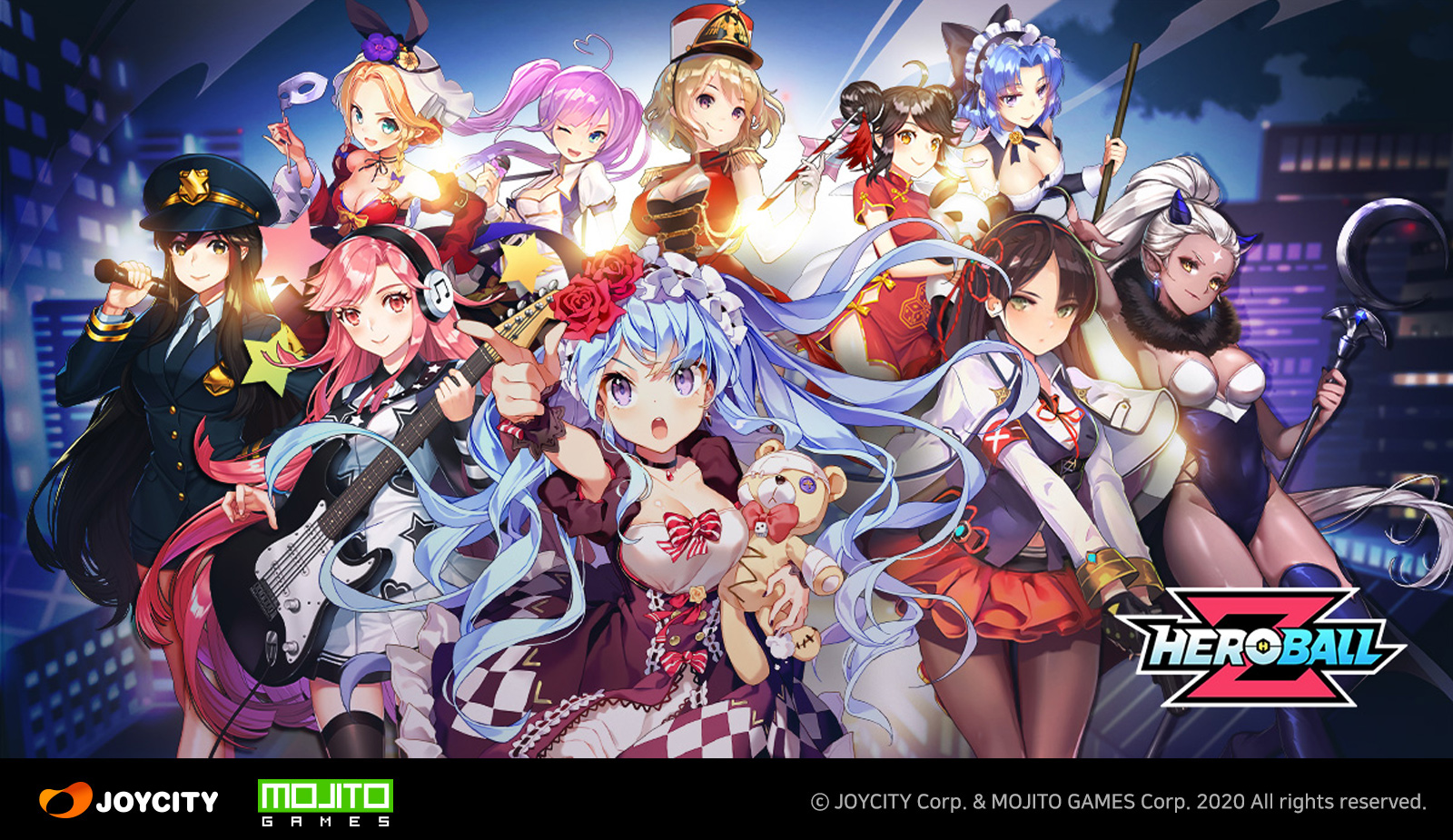 Speaking of the characters, anyone who's played Game of Dice will likely find some of the colorful cast to be familiar, and that's because Hero Ball Z could be considered a spinoff. Each hero boasts their own distinct personality and skills, helping to keep the loop of building your roster super satisfying.
What's also satisfying is taking down the game's motley crew of fierce enemies. They come in all shapes and sizes, though they're all equally enjoyable to face off against as you gradually progress through Hero Ball Z's many missions.
It certainly helps that the game looks great, with a strong art style and many standout character designs. Combat quickly turns into a giant spectacle, full of colour, explosions, and impressive effects work.
If you'd like to register your interest prior to the game's release, you can do so now over on Hero Ball Z's App Store and Google Play pages in addition to pre-registering over at the game's official website. It's definitely worth it if you fancy earning yourself plenty of handy pre-registration rewards, such as a hero selector and tons of in-game currency.
Sponsored Content
This article is sponsored content written by TouchArcade and published on behalf of JOYCITY to promote the pre-registration campaign for their upcoming game Hero Ball Z . For questions or comments, please email [email protected]