Each and every day new mobile games are hitting the App Store, and so each week we put together a big old list of all the best new releases of the past seven days. Back in the day the App Store would showcase the same games for a week, and then refresh those features each Thursday. Because of that developers got into the habit of releasing their games throughout Wednesday or very early Thursday in order to hopefully get one of those coveted features spots. Nowadays the App Store refreshes constantly, so the need for everyone to release all on the same day has diminished. Still, we've kept our weekly Wednesday night format as for years that's the time people knew to check TouchArcade for the list of new games. And so without further ado please check out the full list of this week's new games below, and let us know in the comments section which games you'll be picking up!
---
Angelo and Deemon (Free)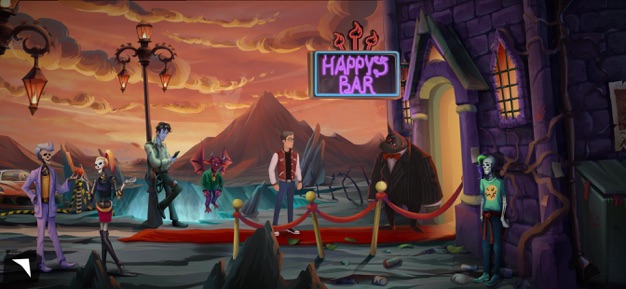 iTunes Description
Angelo's channel suffers from a lack of likes and views. He needs them. At any cost. Deciding to record his journey to another world with the Grim Reaper, he hopes he can create the most trending, most liked most hyped video of all time.

Unfortunately for Angelo, that world is Hell. And it's inhabited by people with more than a few problems, who will need his help.
Forum Thread: Angelo and Deemon (by Specialbit Studio)
---
ATOM RPG ($7.99)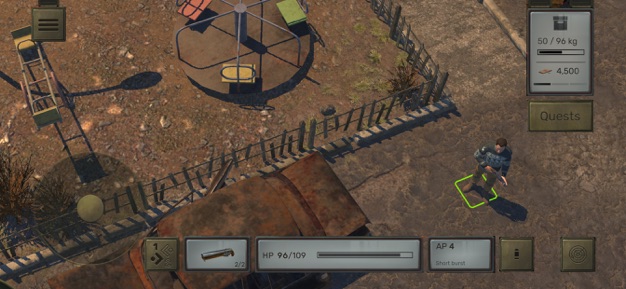 iTunes Description
In 1986 both the Soviet Union and the Western Bloc were destroyed in mutual nuclear bombings. You are one of the survivors of this devastating conflict.
Your mission – to explore the wild and wondrous world of the Soviet Wasteland. To earn your place under the sun. To investigate a shadowy conspiracy, aimed at destroying all that is left of life on Earth.
Forum Thread: ATOM RPG (by ATOM TEAM)
---
bitDungeon III ($1.99)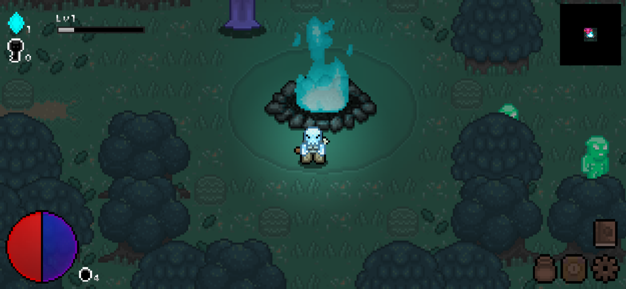 iTunes Description
bitDungeonIII is a 2d action adventure game with rogue-lite elements. Randomly generated overworld and dungeons. Make allies with other players or kill them for their precious inventory items. Discover random items that greatly enhance and affect your character. Save a world that can't be saved.
Forum Thread: bitDungeonIII (by KintoGames LLC)
---
Demon Blade (Free)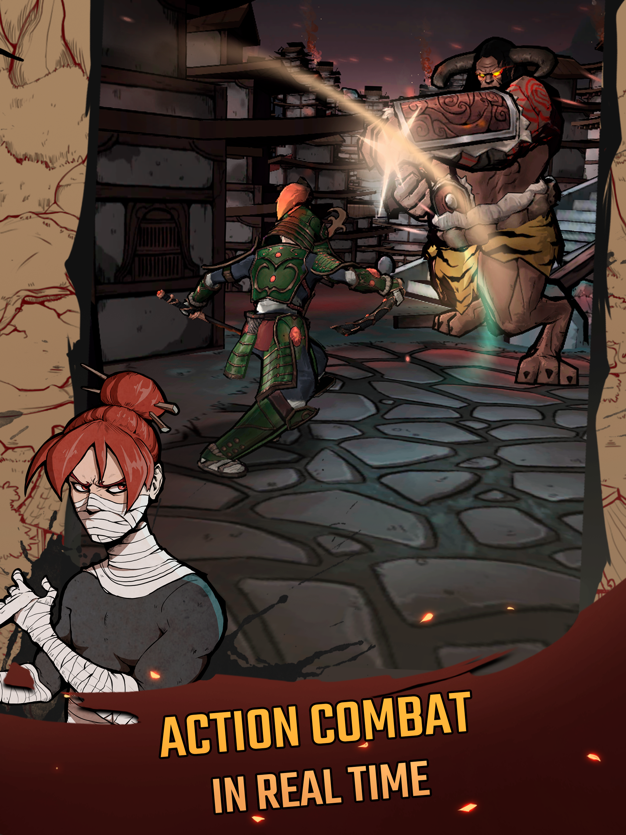 iTunes Description
DEMON SLAYER, WE NEED YOU: Something strange is happening. The moon has disappeared and the border with the world of demons has blurred. We need all the Demon Slayers to take this role and save people. Arm yourself with your armor and equipment, sharpen your Katana and subjugate the demons. We have to stop the progression of the corruption of the world of demons to reach Japan. Cut the fate of the yokais.
Forum Thread: Demon Blade (by Garage51 Entertainment)
---
Dungonian: Pixel Card Puzzle (Free)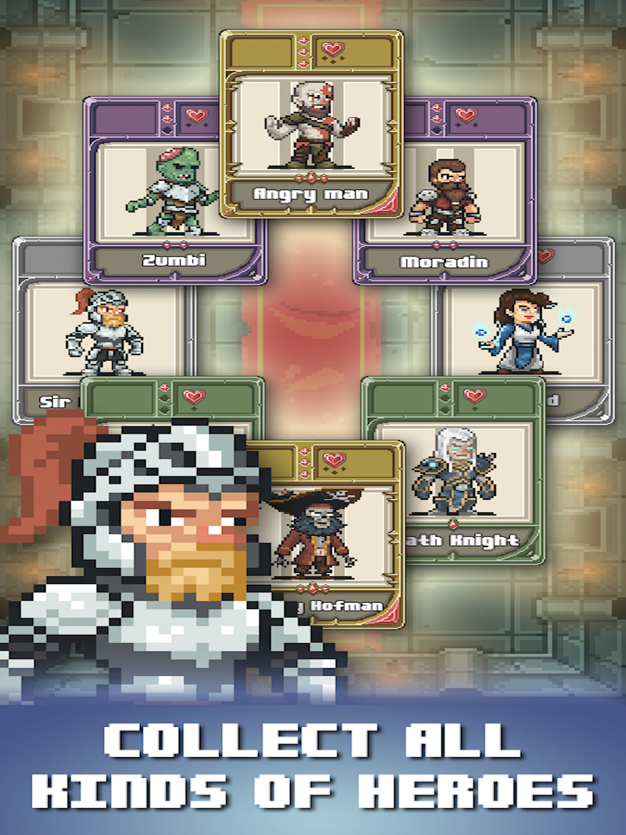 iTunes Description
Try to survive in the most dangerous dungeon.
Use your intellect to move correctly, to kill your enemies and get all the treasures to be the number 1 in the ranking.
Forum Thread: Dungonian: Pixel card puzzle (by sandfishgames)
---
Exos Heroes (Free)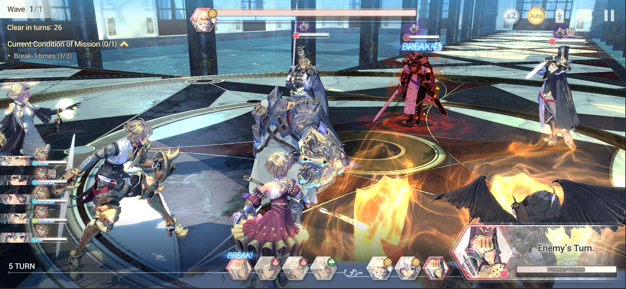 iTunes Description
The grand adventure to search for 'Exestruk', the missing sword of the emperor, and the curse of the ancient dragon!
Experience the adventure of your lifetime.
Experience the unique visualism beyond your imagination.
Experience the unique, extraordinary RPG!
Forum Thread: Exos Heroes (by LINE Games)
---
The Farm: Sassy Princess (Free)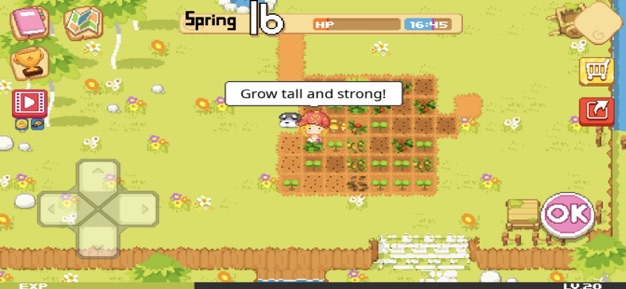 iTunes Description
Finally, 'The Farm' is back!
A farm story about a little princess
Meet the cute princess at a dream farm!
Forum Thread: The Farm : Sassy Princess (by DAERISOFT)
---
Flying Mustaches (Free)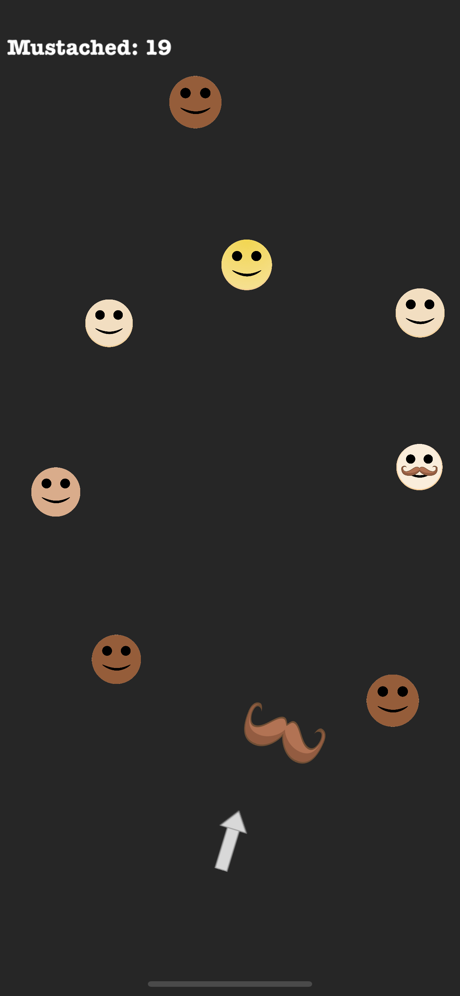 iTunes Description
Help the smileys get mustaches! Tap the screen to fling a mustache towards a smiley. If there are more than 10 smileys without mustaches, you loose.
Forum Thread: Flying Mustaches (by Blake's Finds)
---
Frantic Architect (Free)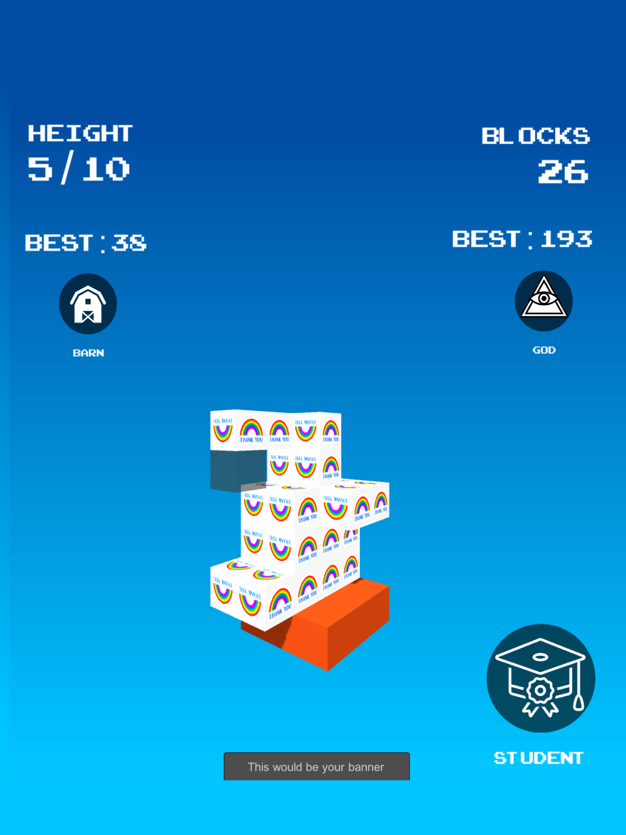 iTunes Description
Build a tower as high and with as many blocks as possible! BUT don't let it fall over!

Get all the achievements from a Tipi to a SkyScraper and a Student to a God!

Get onto the global highscore chart! Get to number 1!
Forum Thread: Frantic Architect (by Ben Smith)
---
Hills of Steel 2 (Free)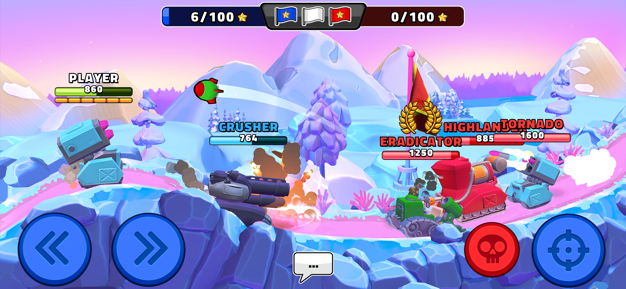 iTunes Description
Enjoy realtime 3vs3 multiplayer battles and conquer the Hills of Steel!
Forum Thread: Hills of Steel 2 (by Superplus Games)
---
Imperial Settlers Roll & Write ($3.99)
iTunes Description
Imperial Settlers: Roll & Write is the newest member of the Imperial Settlers Family. It is a standalone game set in the universe of Imperial Settlers and Imperial Settlers: Empires of the North. The game is heavily focused on engine building! Constructing buildings will grant you a special bonuses, and with each passing turn the game will offer you more choices as your empire will gains momentum.
Forum Thread: Imperial Settlers Roll & Write (by Portal Games)
---
King Scape (Free)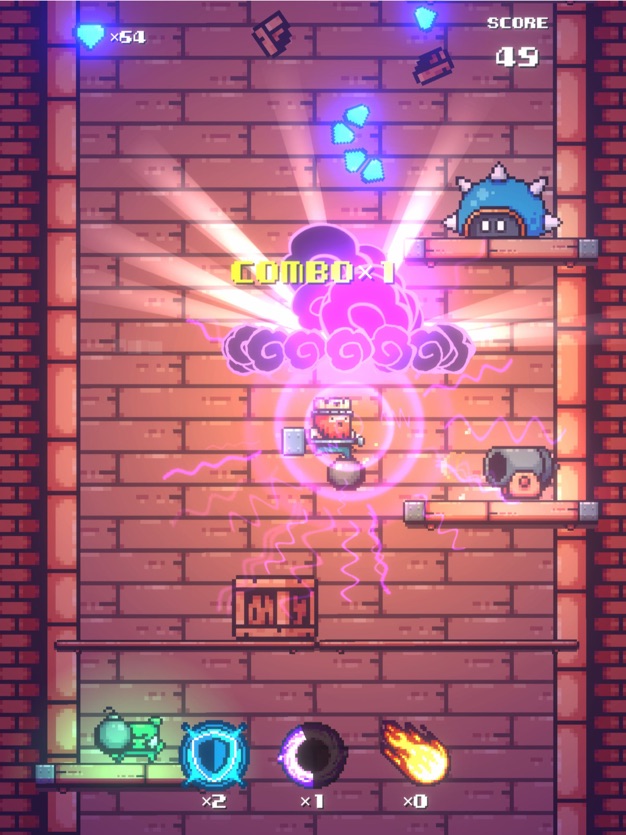 iTunes Description
HELP THE KING!

Help the king to run away from his enemies who surrounded his castle. he needs YOU to guide him through the secret door of his castle and run away from enemies by dodging their attacks and breaking down the platforms and reach to the bottom of the castle.
Forum Thread: King Scape (by Mohammad Jabbari)
---
Lost Spaceships (Free)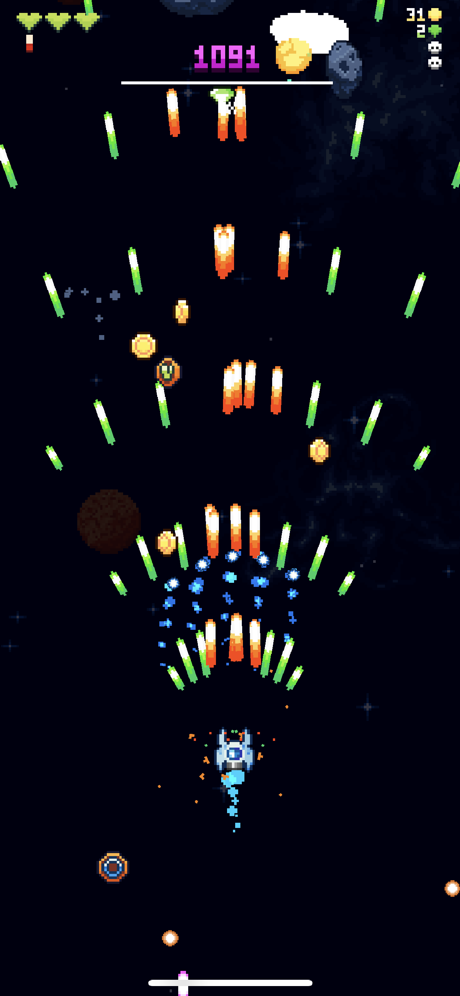 iTunes Description
Lost Spaceships is a classic, retro space shooter with simple controls and old school, pixel art graphics.

Unlock new spaceships, upgrade your machine, face up to the hordes of various, cosmic invaders and defeat bosses.
Forum Thread: Lost Spaceships (by Jakub Sakowicz)
---
Many Ways (Free)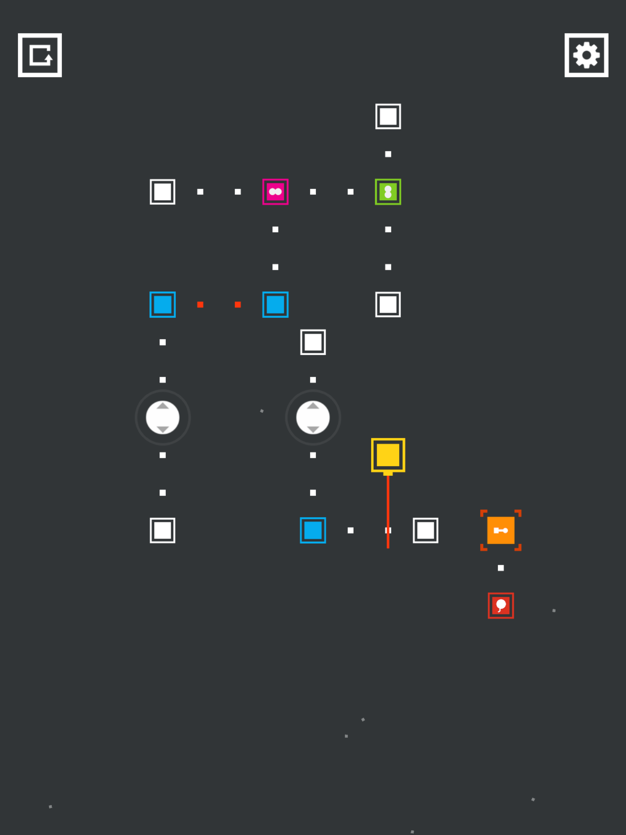 iTunes Description
Many Ways is simple minimalist puzzle based game. Concept is very simple find the path to complete the levels.
Forum Thread: Many Ways (by Shark Totz)
---
Mr. Mustachio : Word Search (Free)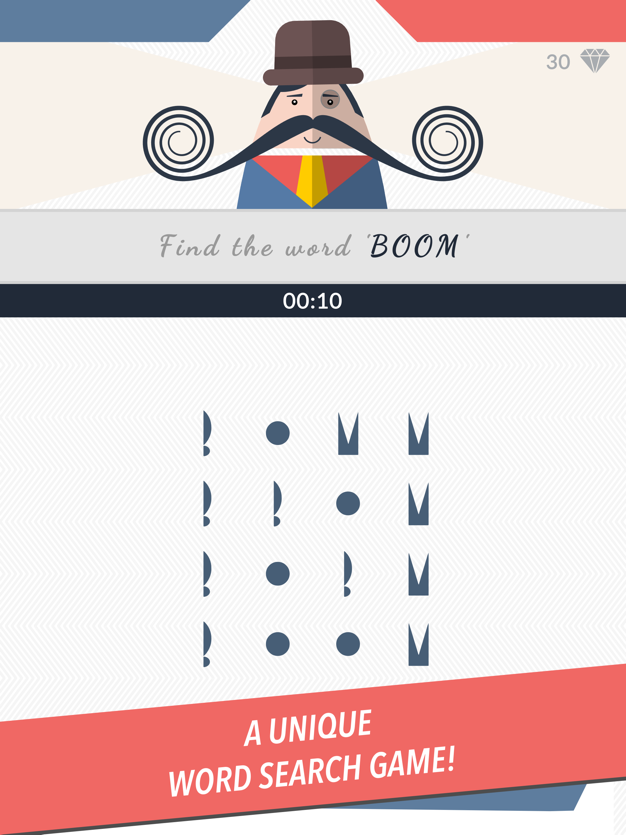 iTunes Description
One Word. That's all that you need to find in a maze of letters. Easier said than done!

Follow a challenging instruction to figure out the word and then use your power of observation to search the grid for the word. Simply swipe the letters to mark the word. All this while we make the grid interesting by introducing confusing letters, unusual fonts, mixed cases and lots more surprising stuff.
Forum Thread: Mr. Mustachio : Word Search (by Shobhit Samaria)
---
Newton's Cradle Puzzle Game ($0.99)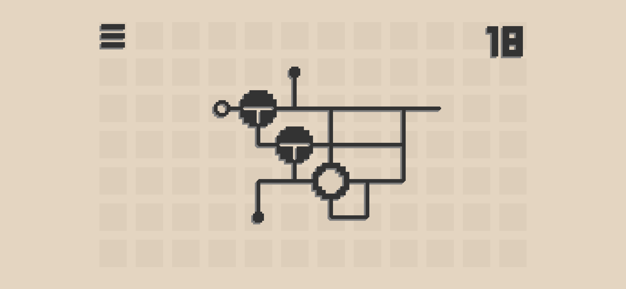 iTunes Description
Newton's Cradle Puzzle Game is a minimalistic, relaxing & challenging puzzle game.

The goal is to finish all balls.
Almost no instructions are given, so you have to do the thinking yourself.

There are 32 levels.
Forum Thread: Newton's Cradle Puzzle Game (by Peter Hijma)
---
Poker Showdown (Free)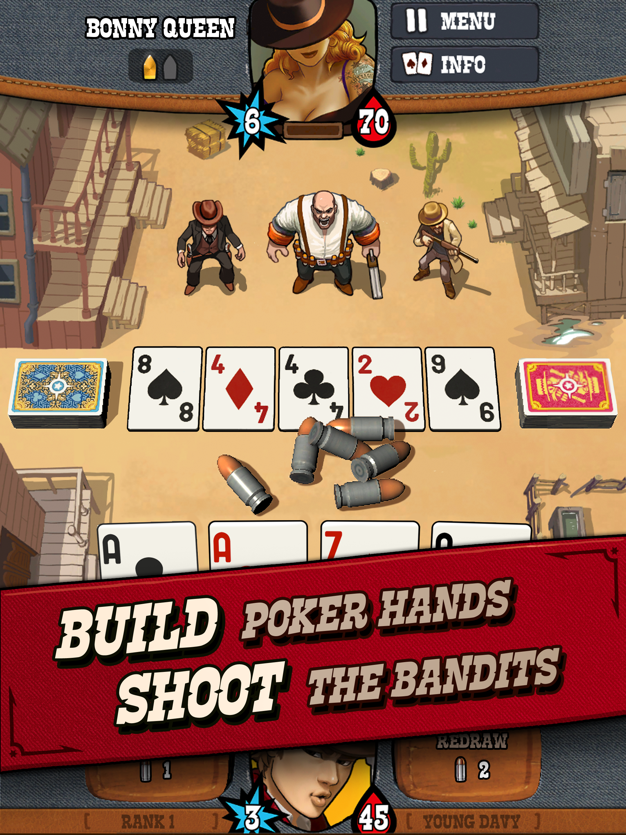 iTunes Description
Howdy! You like poker and turn based strategy games. You love spaghetti westerns and the wild wild west. You'll love POKER SHOWDOWN! Play the game for free!

This game combines 5 card poker rules with turn based tactics rpg in a western setting to create a new game that involves building strong poker hands, cowboys with special abilities, collecting bounties, upgrading your card deck…
Forum Thread: Poker Showdown: Wild West Duel (by Tinker Troupe)
---
Poly Town Build (Free)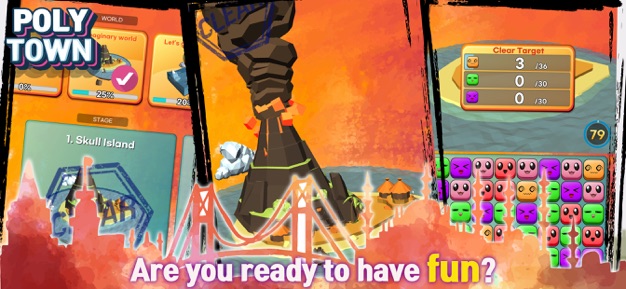 iTunes Description
1. Puzzle game that can be played easily! Challenge now.
Remove the block and collect the material.
The material collected is an important factor in building the town.
Forum Thread: Poly Town Build (by HAPPY2020)
---
The Quest – Mithril Horde ($2.99)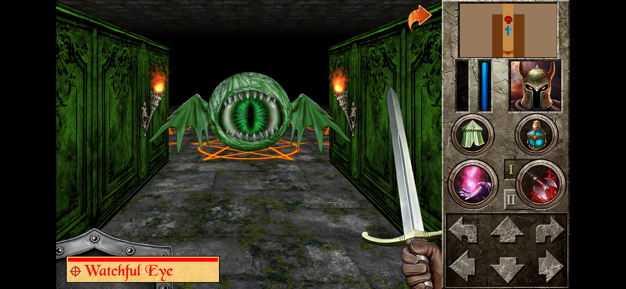 iTunes Description
You're a Savirian veteran of the ill-fated Lukomorian war, returning home by ship to the west. Your sovereign, Lord Yuz, ruler of the Urtseki Principality, the westernmost province of the Mithril Horde, has summoned you to help him re-establish independence from the Horde. In this land of savagery and beauty, can you help your people prevail?
Forum Thread: The Quest – Mithril Horde (by Redshift/Zarista Games)
---
reChamber ($0.99)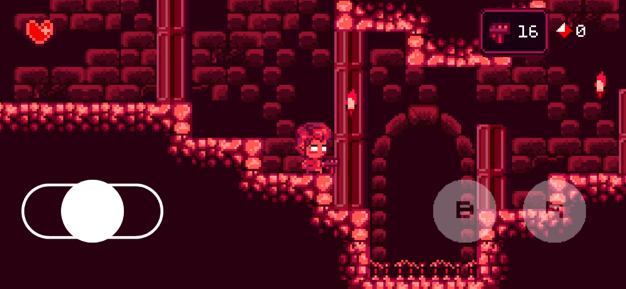 iTunes Description
reChamber – an exploration-focused roguelike platformer with random generated levels which means that if you die, your next adventure will be completely different. This game is inspired by metroidvania-style games with limited colors and claustrophobic atmosphere. Can you stay alife and find a way out of these mysterious catacombs?
Forum Thread: reChamber (by Games by Noe)
---
The Sacred Tears TRUE ($1.99)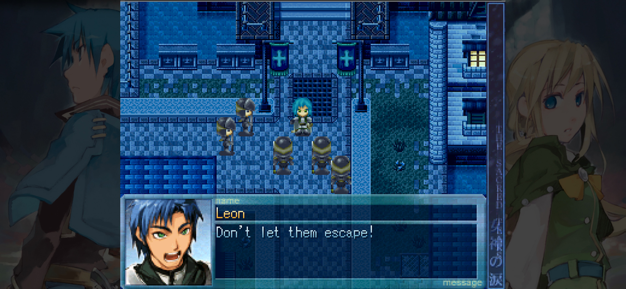 iTunes Description
Seil and his childhood friend Seana are neophyte thieves in the Thieves Guild of Genoseed City. By day they operate a private investigator agency, and by night they undertake Thieves Guild missions across the city. This is the story of these young thieves and their pursuit of dreams and adventure!
Forum Thread: The Sacred Tears TRUE (by Nyu Media Ltd)
---
The Secret Of Ridgeway Manor (Free)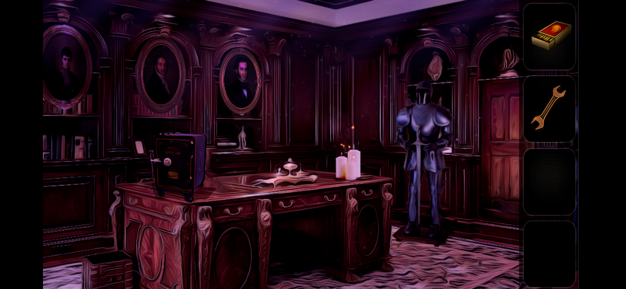 iTunes Description
Have you ever wondered what it would be like to experience a ghostly adventure in an abandoned manor house out in the woods where no one can find you?

Well this manor house is unlike any other. Ridgeway Manor was abandoned in the early 19th century by its owners and due to the unique way the manor was built, no one has been brave enough to set foot back inside.
Forum Thread: The Secret Of Ridgeway Manor (by M9 Games)
---
Yeager (Free)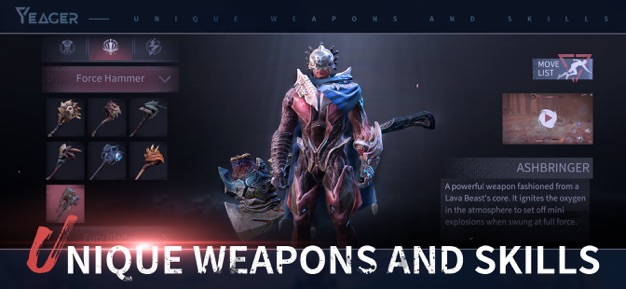 iTunes Description
Yeager is a 3D action role-playing monster hunting game set in an alien world.

Immerse yourself in the visually breathtaking world created by our next-gen graphics engine as you take on the role of Yeager, an elite Vydrian hunter who takes bounties to hunt dangerous beasts.
Forum Thread: Yeager (by 晓恺 翁)
---
2112TD: Tower Defense Survival ($1.99)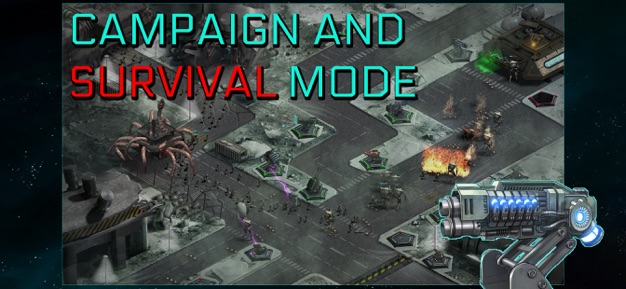 iTunes Description
Unlike traditional TD games, you will be relying heavily on micro-managing dynamic action-based abilities. As you progress deeper into the campaign airstrikes, charged attacks, fortification walls and the tactical drone will become increasingly vital and deploying them strategically will be paramount.

Mistakes won't go unpunished so stay frosty, learn from your blunders and endure to fight another day. Without pain there can be no gain!
Forum Thread: 2112TD: Tower Defense Survival (By Refinery Productions)
---