Each and every day new mobile games are hitting the App Store, and so each week we put together a big old list of all the best new releases of the past seven days. Back in the day the App Store would showcase the same games for a week, and then refresh those features each Thursday. Because of that developers got into the habit of releasing their games throughout Wednesday or very early Thursday in order to hopefully get one of those coveted features spots. Nowadays the App Store refreshes constantly, so the need for everyone to release all on the same day has diminished. Still, we've kept our weekly Wednesday night format as for years that's the time people knew to check TouchArcade for the list of new games. And so without further ado please check out the full list of this week's new games below, and let us know in the comments section which games you'll be picking up!
---
Astalo (Free)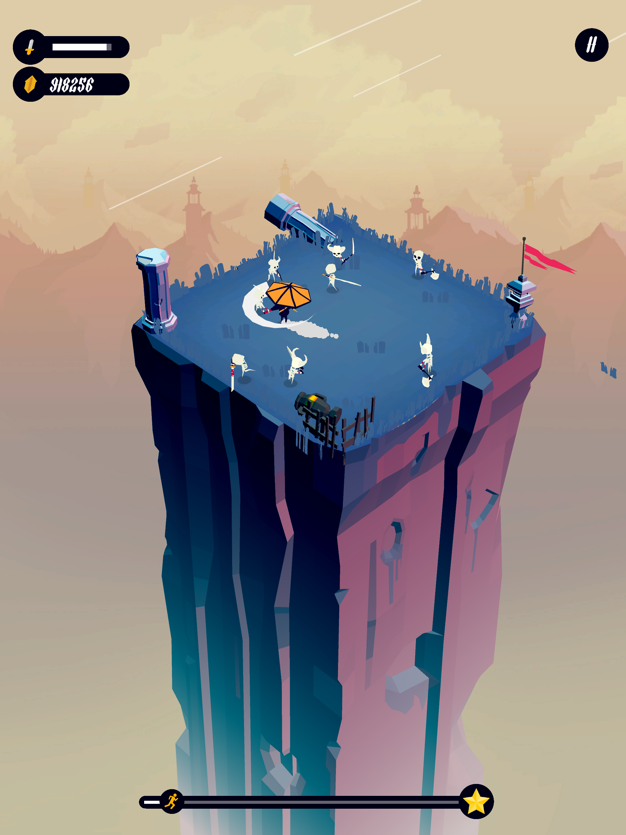 iTunes Description
Ready, aim, slash! Astalo is a dungeon crawling action game designed for mobile.
Forum Thread: Astalo (by Tree Men Games)
---
Black Block Blast ($0.99)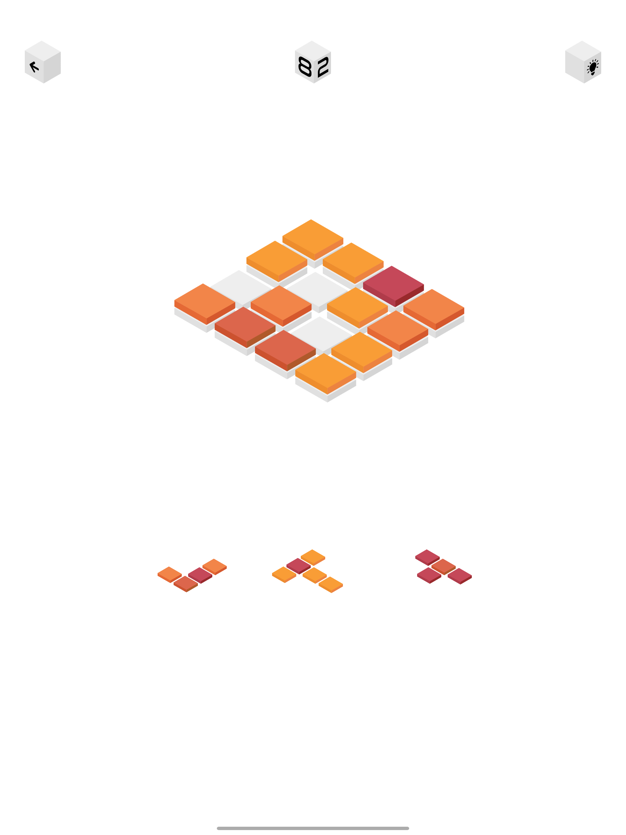 iTunes Description
Simple puzzle game with a new game mechanism to relax while having fun (and no ads at all!!!).
Forum Thread: Black Block Blast (by AR Entertainment)
---
Crashy Cats (Free)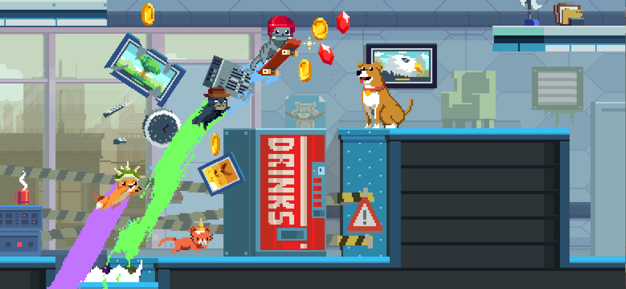 iTunes Description
Crashy Cats is a cat rampage runner where you run, jump, bounce and fly your way through endless levels, knocking over as much stuff as possible!
Forum Thread: Crashy Cats (by Electric Turtle)
---
Dark Raider (Free)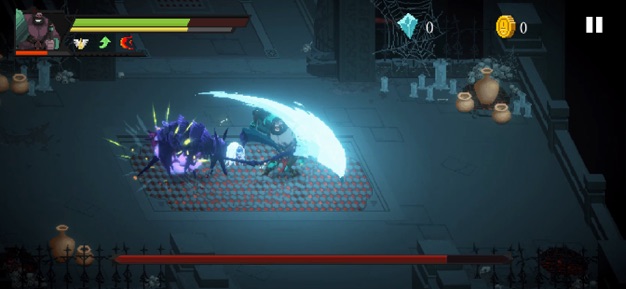 iTunes Description
Apocalypse has come. It had been prophesied centuries ago, and people all over the world of Ylkis were expecting it, ready to one day face the wrath of the Gods.

Chaos reigns, and the End of Times seemed inevitable. But the Gods seem to have given us one last chance. The Dungeons have opened and hope has been brought back. It is said that for every Dungeon conquered, the world will live another day, and that humanity may prove its worth to the Gods once again.

And so the race against time began. Will you save the world from its impending doom, or will you be the one who brought upon its extinction?
Forum Thread: Dark Raider (by Triniti Interactive)
---
Devil's Peak Fury (Free)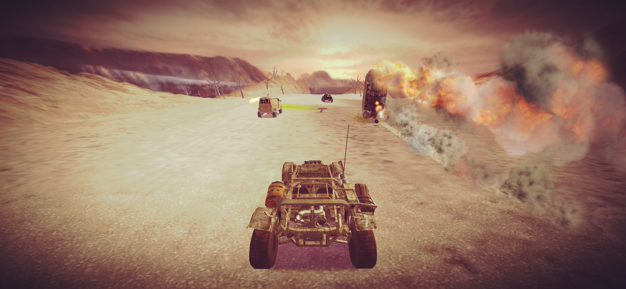 iTunes Description
Devil's Peak Fury, is an endless race across the wasteland, a race for survival and glory. Speed across the wasteland, pitting your driving skills against countless warriors in nitrous boosted trucks and cars.
See how far you can survive along this mountain wasteland road known as Devil's peak, filled with enemy cars, destruction, carnage and surprises.
Earn cash (guz) to outfit your car with weapons. Survive further distances along the road to earn new cars. Come back daily to spin the 'wheel of fate', for free scavenged gear.
Forum Thread: Devil's Peak Fury (by Jon Hilliard)
---
Dice Goal (Free)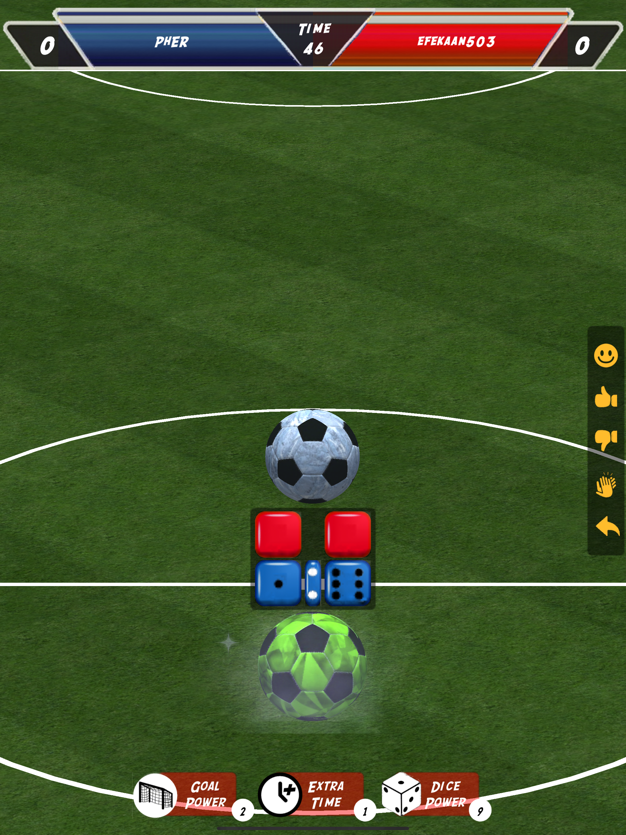 iTunes Description
Dice Goal is a unique soccer game! Upgrade your ball, increase your power, trust your dice and win trophies!

Play 90-seconds soccer matches with rolling the two dice you have. If your dice roll higher than your opponent, you move forward with your ball towards the opponent's goal. And at the end you will face with the goalkeeper. Both you and your opponent roll the dice and place your moves on the goalper your dice rolls. If any of your moves overlap each other, keeper saves the goal. If not, you score: GOAALLL!
Forum Thread: Dice Goal (by FOURTIES GAME)
---
Dots of War (Free)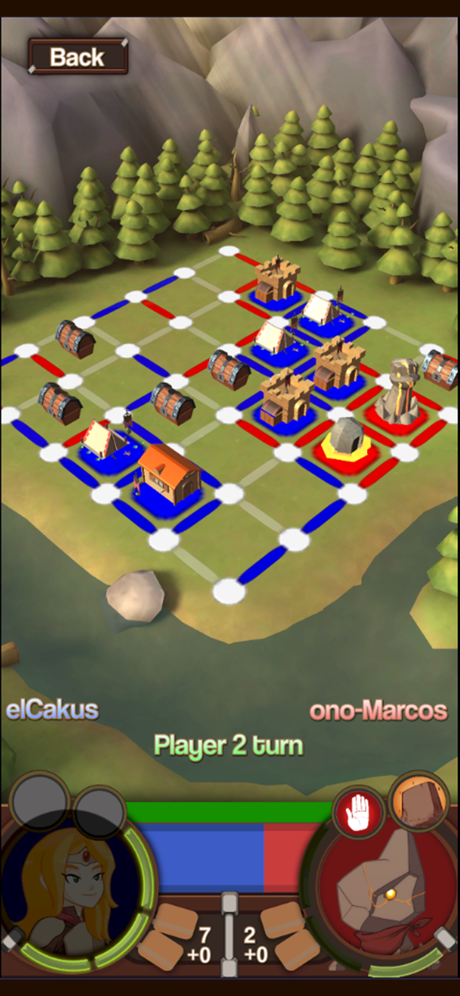 iTunes Description
The best game to demonstrate your skill with puzzles
Dots of War is an addictive and competitive puzzle game (based on dots and boxes or Timbiriche) in which you have to connect points with lines to gain ground against your opponent.
Choose one of the three clans available to compete online.
Forum Thread: Dots of War (by LunarCrown Games)
---
Endless Cards ($0.99)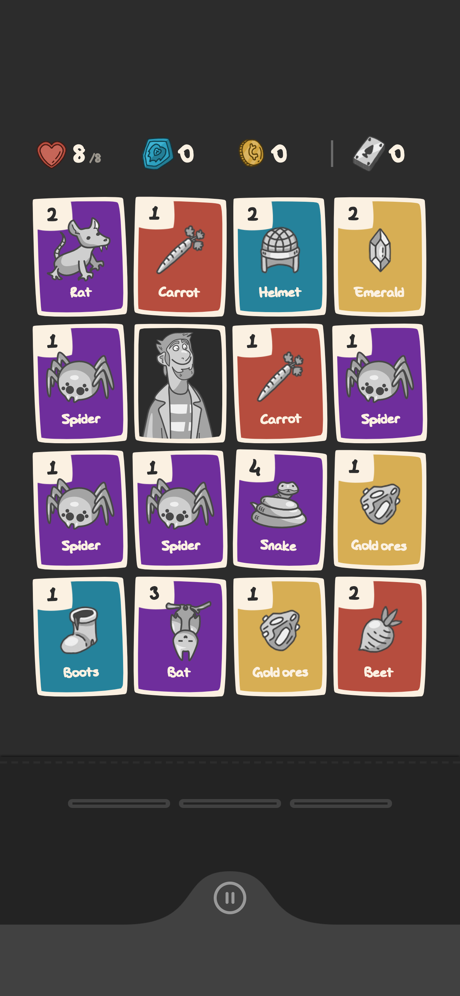 iTunes Description
You'll play as an adventurer, and have to use all the means at your disposal to survive as long as possible and, more importantly, gather as much gold coins as possible.

In order to do so, you can use all the weapons, protection, potions and various objects you will find along the way.

But be aware of the creatures you might also cross paths with, they won't always have your best interest in mind…
Forum Thread: Endless Cards (by Christophe Coyard)
---
Flight of the Bubble (Free)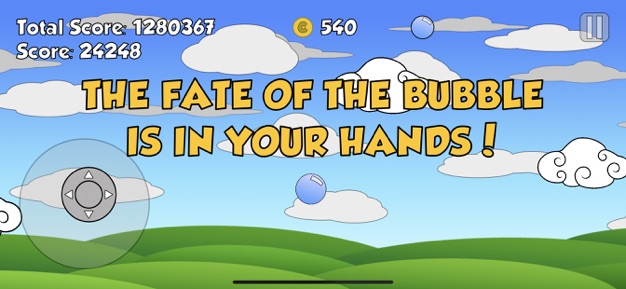 iTunes Description
Take control of the bubble, it's fate is in your hands!

Flight of the Bubble is an easy to play, fast-paced action game in which you control a bubble using a virtual d-pad or the accelerometer to avoid oncoming enemies can collect coins.
Forum Thread: Flight of the Bubble (by Play Eternal)
---
High Rise – Puzzle Cityscape (Free)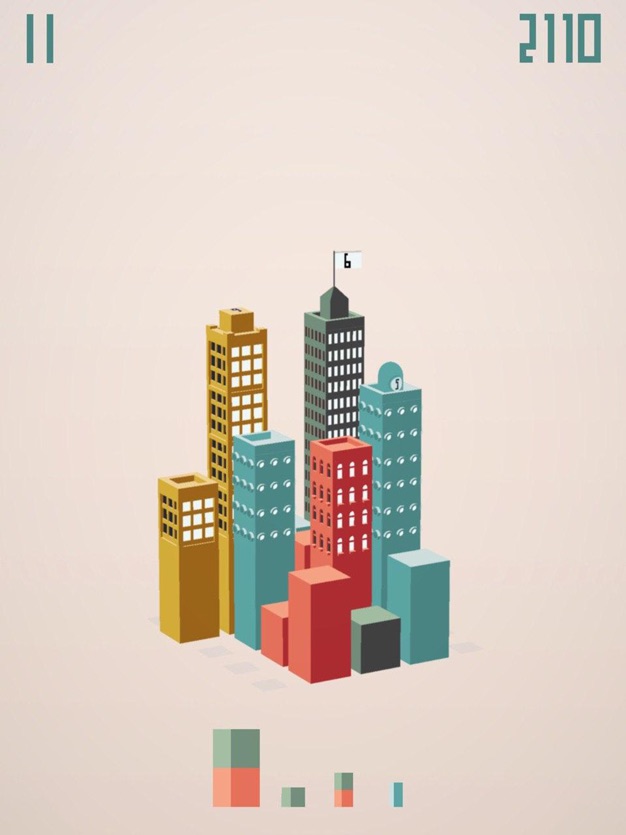 iTunes Description
High Rise is a innovative take on the match 3 genre. A relaxed casual puzzle experience. Match colourful cubes and watch them merge, grow and your 3D puzzle cityscape rise.

The game is complete in its free version but will show you ads occasionally. Those who prefer an add-free experience can remove them with the cheapest possible In-App-Purchase and also support us updating this game and creating new ones.
No hidden costs or cheap tricks.
Forum Thread: High Rise – A Puzzle Cityscape (by smpl Games)
---
Highrise Heroes Word Challenge ($2.99)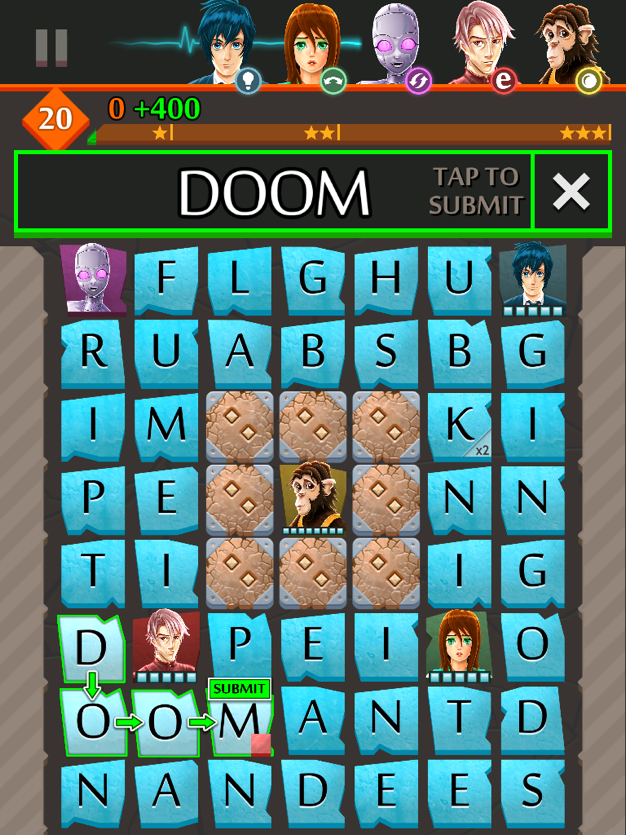 iTunes Description
Following a sudden earthquake, Seb must escape a crumbling skyscraper. Along the way he will make some intriguing new friends, and together they might just unravel the sinister origins of the 'quake, assuming they can evade the mysterious stalker in close pursuit…

Starting at the top and working down, the game's 90+ levels take place inside the skyscraper. The player creates words on a grid of letters and obstacles, clearing a path for Seb and friends to descend.
Forum Thread: Highrise Heroes Word Challenge (by Fallen Tree Games)
---
Hundred Soul : The Last Savior (Free)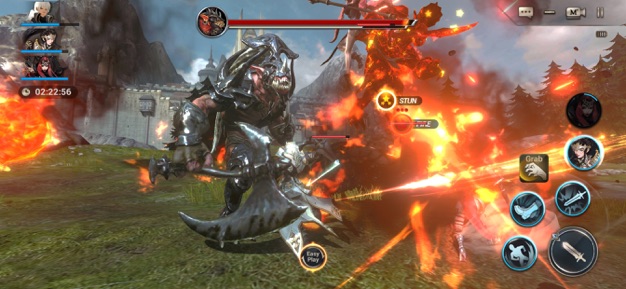 iTunes Description
"Savior, you are our last hope for humanity."
Become the Savior and salvage the world from the brink of its destruction.

Hundred Soul is filled with thrilling action packed battles
where your reaction to every second dictates the flow of action.
Forum Thread: Hundred Soul : The Last Savior (by Hound13)
---
Idle Arena RPG Clicker Battles (Free)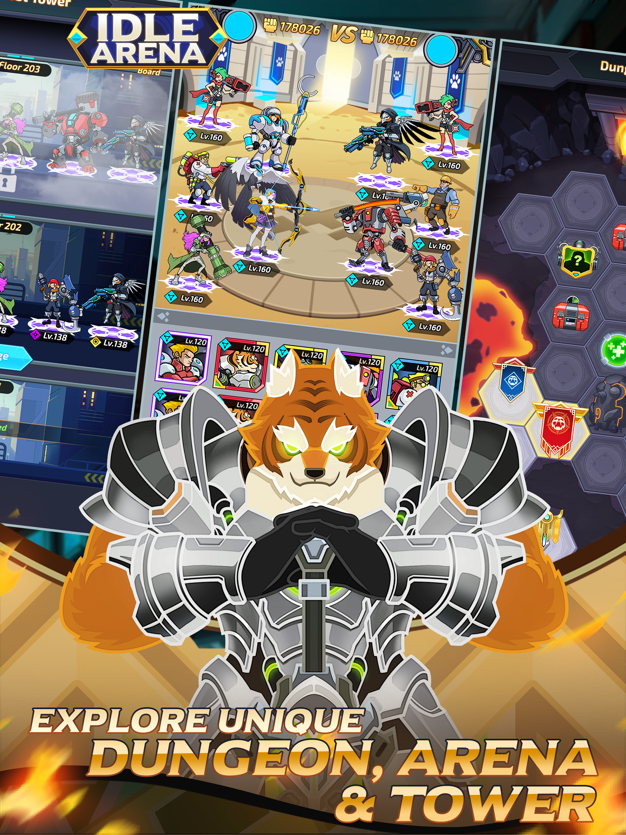 iTunes Description
=== Collect, Level Up and Upgrade Your Heroes ===
Recruit your heroes from an intergalactic bar from commoners to the immortals. Train them up to become a fearsome warriors and evolve them to achieve their full potential.
Forum Thread: Idle Arena RPG Clicker Battles (By FredBear Games)
---
If Found… ($4.99)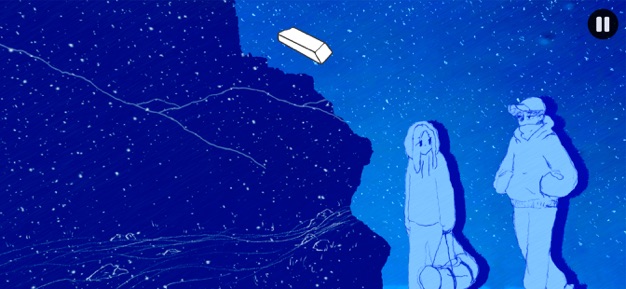 iTunes Description
If Found… is an interactive visual novel from DREAMFEEL about searching for connection.

On December 31st 1993 in the crumbling ruins of a mansion on Achill Island, Kasio destroys her diary.

It tells the story of her return home to the West of Ireland, her conflict with her family, the friends she makes, and the challenges she goes through.
Forum Thread: If Found… (by Annapurna Interactive)
---
Mecha Tank Arena (Free)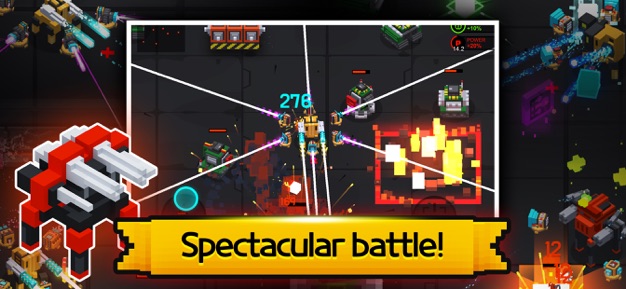 iTunes Description
Enjoy this battle shooting game by deploying 3D pixel tanks!

An arcade tank game with simple controls!
Wipe out the incoming mechas and master tanks and challenge yourself to the highest stages!
Control pocket tanks and come out victorious in the tank war!
Forum Thread: Mecha Tank Arena (by IDEABOX/Dreamplay Games)
---
Night Racer – RC Car Racing (Free)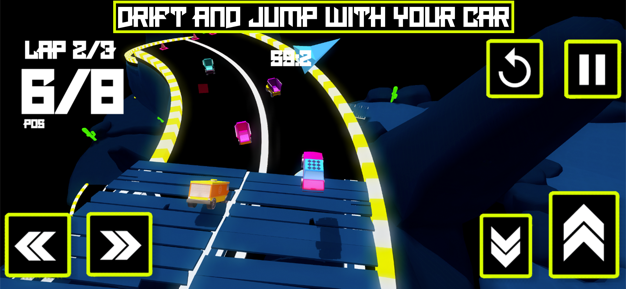 iTunes Description
Get ready to experience racing like never before, right from the comfort of your iOS Device. Compete in 3 different game modes, championship mode, Arcade Mode and Time Trial. The game features over 8 different cars to choose from. Ranging from sports cars all the way buses. A unique Futuristic Artstyle has been created to immerse you into the game world.
Forum Thread: Night Racer – RC Car Racing (by Smash Game Studios)
---
O$P$ – Owe Money Pay Money (Free)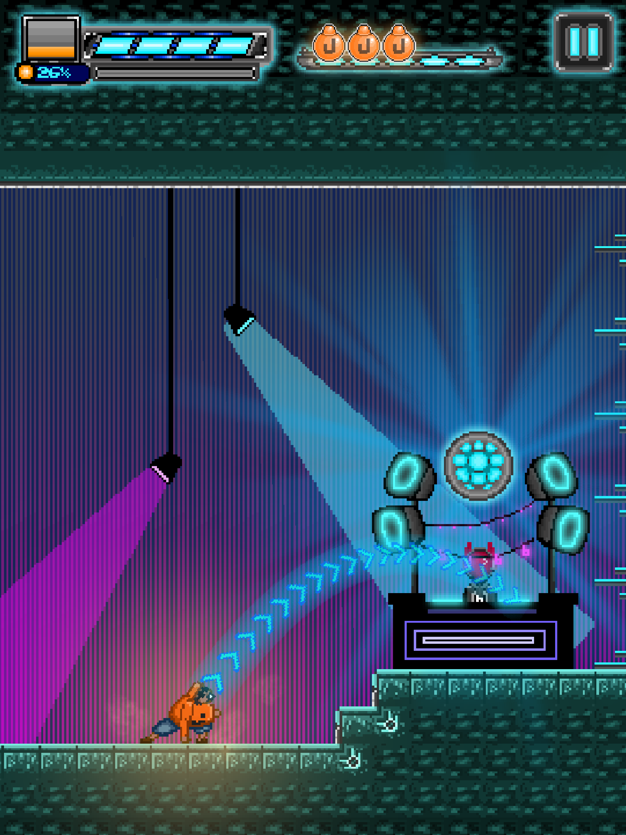 iTunes Description
Based on a little-known indie PC game by the same name, O$P$ (Owe Money Pay Money) tells the tale of Big Chief, a pro hoodie-wearer. He's tired of getting shortchanged and socially distanced by his errant clients, and decides it's time to get paid… in full!

Set in the renegade state of Shiokmenistan – formerly super rich Singapore – Big Chief takes on baddies of every shape and size, as he claws back what's owed to him… and then some! It's a classic platformer in the vein of Metroidvania games of old, with an Angry Birds twist to its gameplay.
Forum Thread: O$P$ – Owe Money Pay Money (by No Average Joe Pte Ltd)
---
Pico Planes (Free)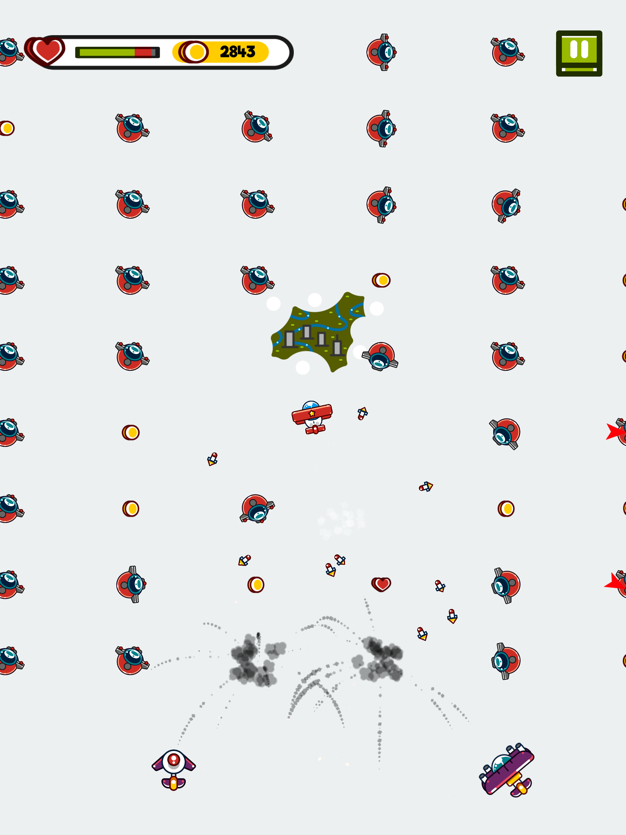 iTunes Description
The enemy has completely isolated us from our source of supply and reinforcement.
We only have cute, little and unarmed planes to fight back.
Commander! You are the only pilot skilled enough to operate under these conditions.
Use their weapons against them, dodge missiles and guide them towards the enemy.
Forum Thread: Pico Planes (by zPower Software)
---
Rumble Hockey (Free)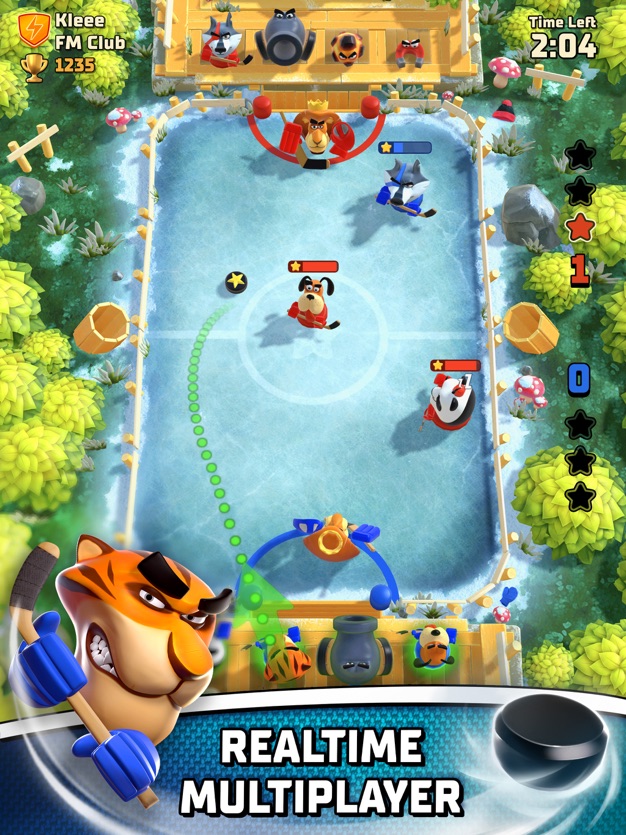 iTunes Description
Assemble your epic team of Rumblers and rise through the leagues in this action packed real-time PvP game!
Use skill to build strategic combos and outwit your opponents with stunning Goals!
Collect and upgrade new powerful cards to build your perfect team and challenge the World!
Join or create a Club and build your very own Rumble Hockey battle community.
Forum Thread: Rumble Hockey (by Frogmind)
---
RunTrap (Free)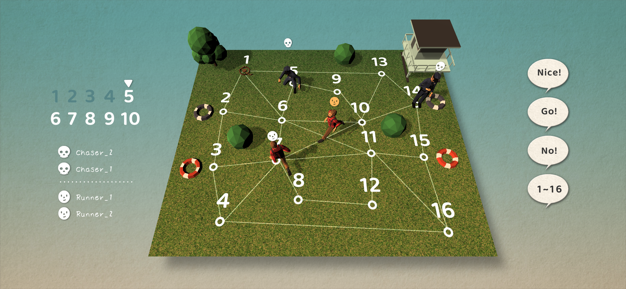 iTunes Description
RunTrap is a game of "tag", playing with 2 players of "its" and 2 players of "runners".

== Rules ==
1:You will randomly be "it" or "runner" once you start the game.
2:The game begins when 4 players are matched.
3:Win to tag or run away within 10 turns.
Forum Thread: RunTrap – Let's play tag – (by Box Creation)
---
Shave The Day (Free)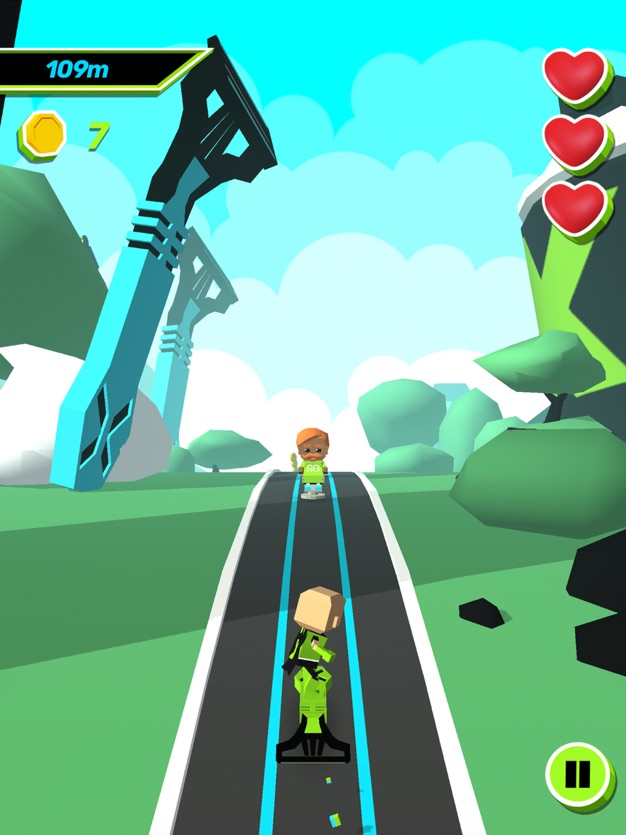 iTunes Description
In Shave The Day, you take on the role of XtremeMan, a fearless bald superhero. Your mission – help St. Baldrick's Foundation raise money for childhood cancer research by shaving as many heads as possible. Using your flexible Schick Xtreme®​​ razor as a hoverboard, dodge oncoming obstacles to shave heads and rack up Bald Bucks. But beware, the longer you play, the harder the shaving becomes. At the end of the game, Schick Xtreme® will turn your Bald Bucks into a real donation to support St. Baldrick's fundraising efforts. Strap on your cape and grab your razor because it's time to Shave The Day!
Forum Thread: Shave The Day (by Schick Xtreme)
---
Swish – Multiplayer Basketball (Free)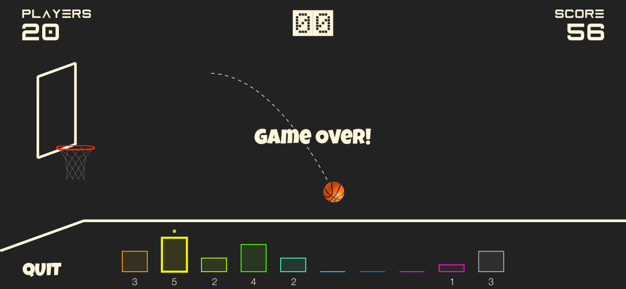 iTunes Description
Swish is a massively multiplayer online basketball game. Your goal is to make as many points as you can in global contests that last 1 minute. At the end of every game, the top 20 player are displayed.

Every second global statistics are calculated so you can see how you are performing. This is shown in the bars below the game court. There are 10 bars, each bar represents a group of players within 1/10 of the current maximum score. The higher your score, the less players will be in your same bar.
Forum Thread: Swish – Multiplayer Basketball (by Julian Pena)
---
Time Machine – Hidden Objects (Free)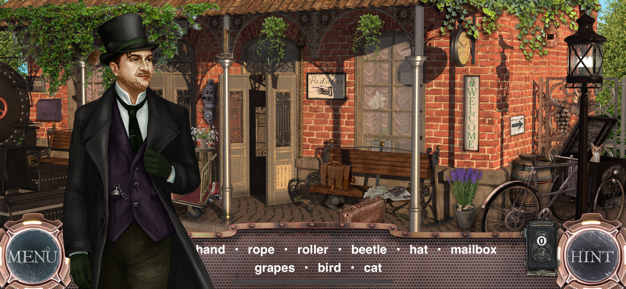 iTunes Description
Immerse yourself in an exciting adventure through space and time! Herbert Fink, a young scientist, faces difficult yet fascinating challenges. An ordinary trip out of town turns into a real investigation, full of intrigue and mysterious temporal anomalies!

The game is TRULY FREE, the whole adventure is open to you without any additional purchases – it's entirely up to you to buy optional tools.
Forum Thread: Time Machine – Hidden Objects (by CrispApp Studio)
---
Vikings II (Free)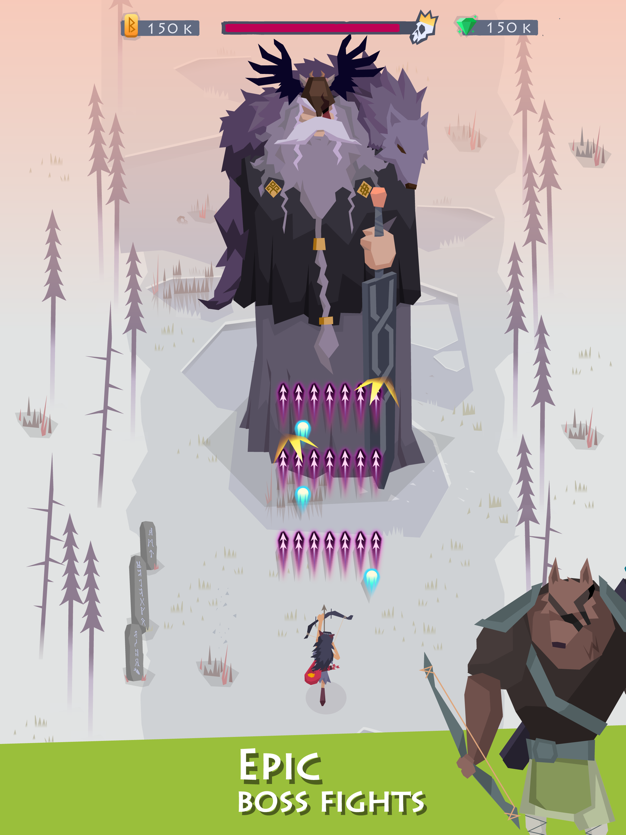 iTunes Description
Shoot your way through legendary creatures and become the best archer!
Fenrirs, Giants, Dragons, Serpents, Kraken, Trolls, Vikings Raiders, Odin, Demons…
Beat them, gain gold and train your chosen Viking to give him a chance to join the sacred halls of Valhalla.
Forum Thread: Vikings II (by Plug In Digital/Pinpin Team)
---
Wild Frontier: Rage West (Free)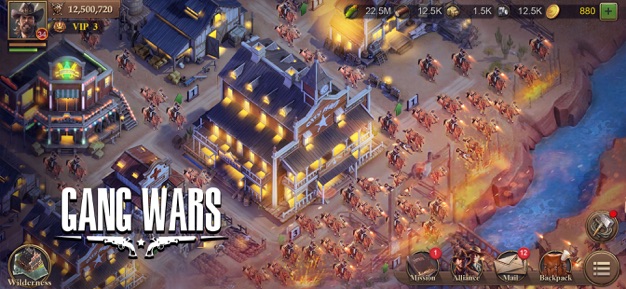 iTunes Description
Wild Frontier is set in the Western United States during the late 19th century, a wild and free era in which bullets and blades do most of the talking. On the untamed land where outlaws, lawmen, gunslingers, cowboys, and the Native Americans roam, you, as the mayor of a newfound town, will need to lead a group of settlers to survive and thrive in the West.
Forum Thread: Wild Frontier: Rage West (by 37Games)
---
Willian The Game ($2.99)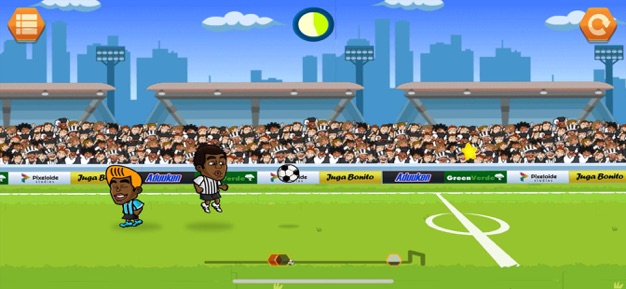 iTunes Description
Put your offense skills to the test. Score goals to unlock each level in the best 2D Soccer Game!

Willian invites you on an action-packed journey through his entire football career. Experience all of the teams and countries where he's played, and don't forget to check out his amazing hairstyles along the way. Mixed with elements of fantasy and humor, this game is designed for all ages, and will entertain you from start to finish. Put your skills to the test as you score goals and ultimately become a football champion!
Forum Thread: Willian The Game (by Pixeloide Studios)
---