Hello gentle readers, and welcome to the SwitchArcade Round-Up for May 18th, 2020. Today's article is about two things: video game reviews, and video game sales. We've got full reviews of Hatsune Miku: Project DIVA Mega Mix and Super Mega Baseball 3, Mini-Views of Highrise Heroes: Word Challenge and Infinite: Beyond the Mind, and a list of sales including some great SEGA games and the whole Limited Run digital line-up. Let's jump on in!
Reviews
Hatsune Miku: Project DIVA Mega Mix ($39.39)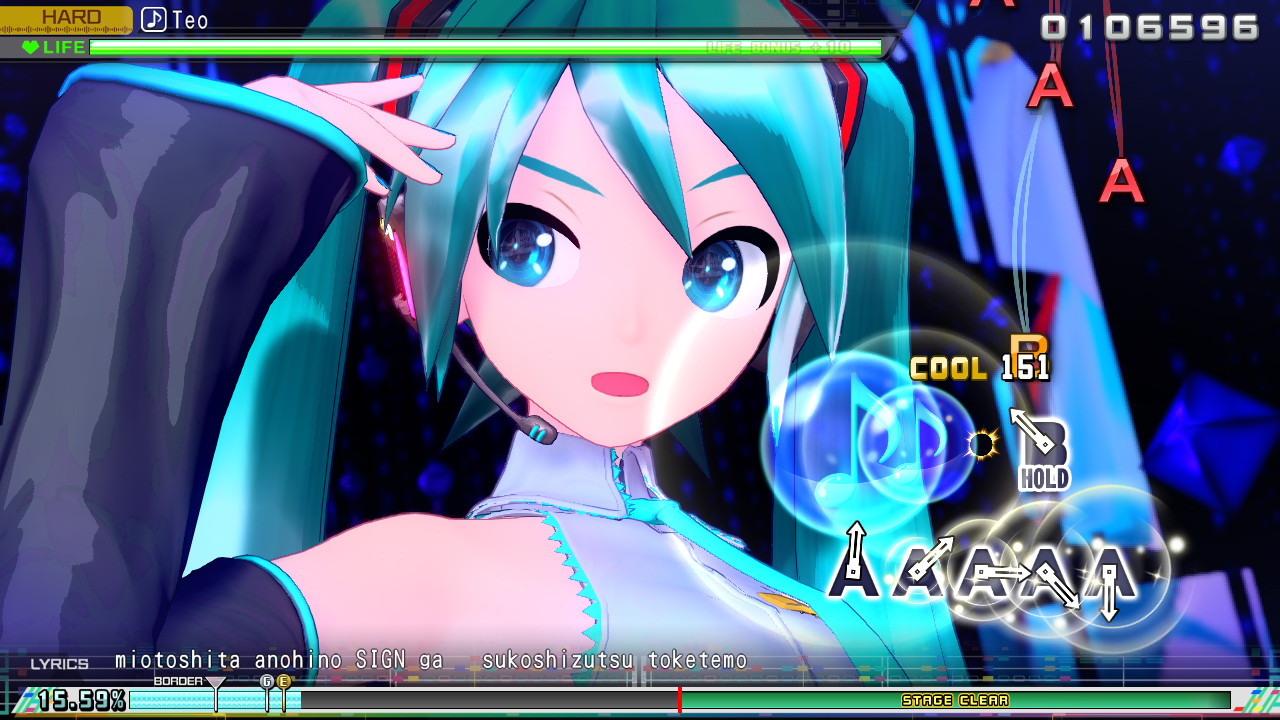 I'll be clear about this from the start: I am not a Hatsune Miku: Project DIVA veteran. I wouldn't say I'm a fan of the character, either. I don't dislike her, and that's a good thing because she's basically baked into Japanese pop culture these days. But I've never been into her or her games enough to look into this series, so Mega Mix marks my first dive into these waters. The experience isn't flawless, and I'm told that PlayStation 4 owners have a better-value option available to them, but overall I found it to be a very competent and content-rich rhythm game. If you hate Hatsune Miku's music or find J-Pop tough to swallow in general, this isn't the game for you. Otherwise? Yeah, not bad.
You get more than 100 songs to play in the base package, and while a good portion of them are performed by Hatsune Miku, a handful of other vocaloids step up for a number of songs as well. Each song can be played at varying levels of difficulty, though you have to unlock the upper levels. Two basic ways of playing are available. The traditional method where buttons appear on-screen to the beat and need to be pressed with good timing is of course here, but there's also a mode that uses the motion control feature of the Joy-Cons. I preferred the former, but the latter was fun to mess with now and then.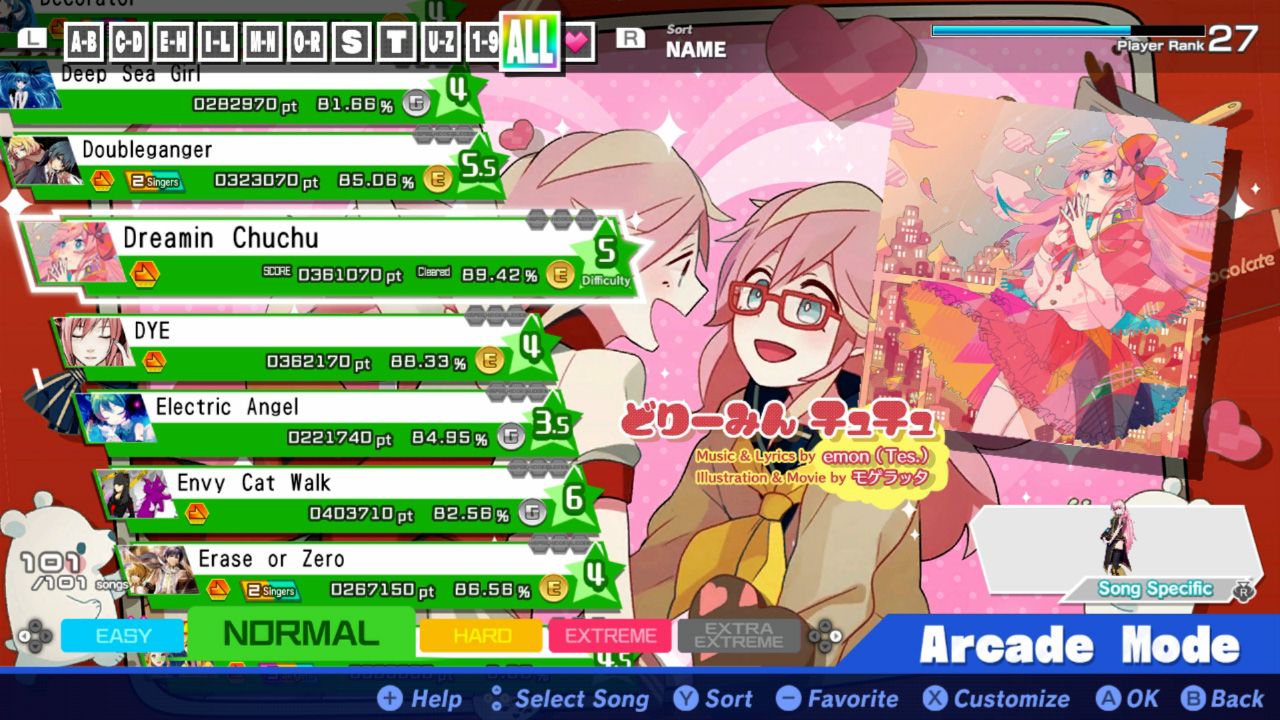 While you're tapping away at whichever method you chose, colorful music videos play in the background featuring the characters. They're quite well done but they can be a little distracting at times. The screen is sometimes so busy that I missed incoming button prompts in my first couple of times on certain songs. Since these videos are rendered in real-time, you can actually change the costumes the vocaloids are wearing. You can create some amusing tonal dissonance with this if you're inclined to. There are tons of costumes available for each character, including some that makes references to other SEGA properties like Space Channel 5 or Valkyria Chronicles.
You unlock those costumes and other customization options using VP that you earn by completing songs. It can take a while to get everything, but you'll earn VP at a steady enough rate that you'll basically always be unlocking something. It's a useful meta-goal as otherwise the game is essentially just a big box of songs you can play in whatever order you like. It's probably for the best, as it ensures that veterans and fans can go immediately to whatever songs they want to play rather than have to go through some kind of story mode or something. Given that this is being positioned as a sort of Greatest Hits package, it's an appropriate set-up.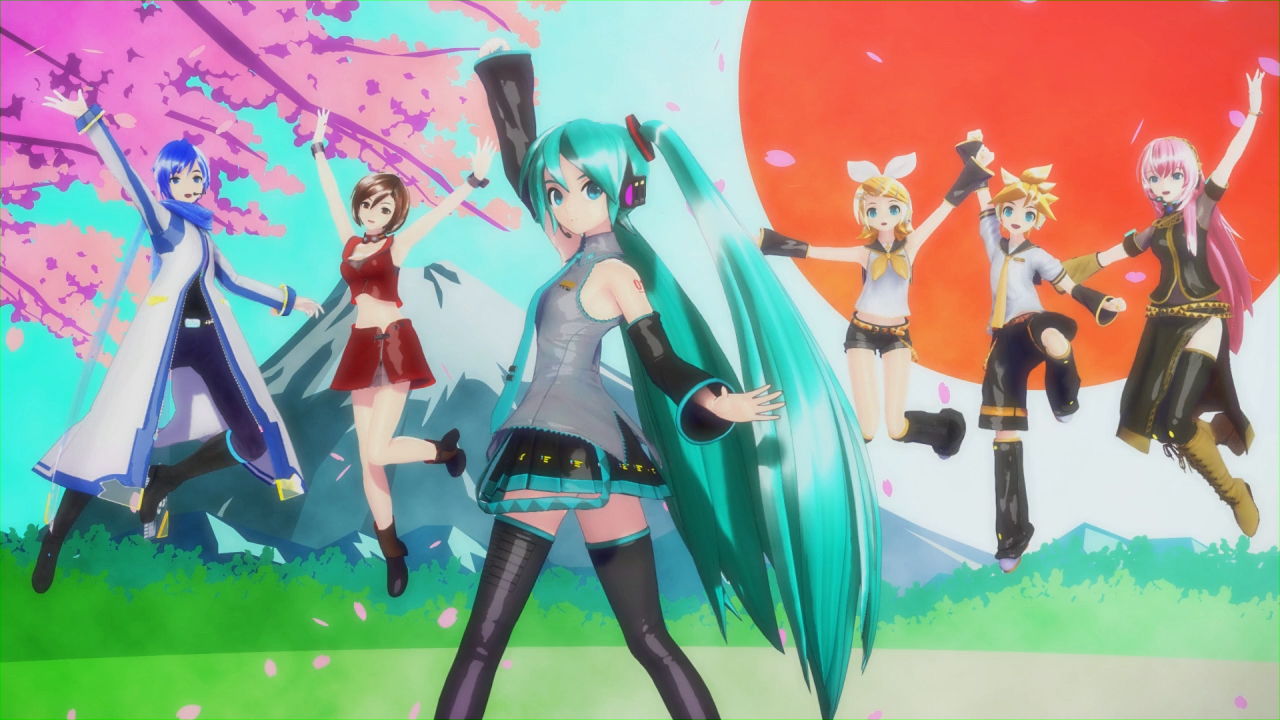 Be warned, though: this game pulls no punches. The harder difficulties are absurdly complicated, and the fact that prompts come from various spots on the screen means you need to keep a careful watch until you learn each song. Some of the note charts are really difficult to manage if you're playing with Joy-Cons because of the size and placement of the buttons and sticks. There are lots of options to help you out, including things like letting you play the song to the end even if you're failing (good for practice) or changing the button prompts. If your muscle memory is used to the PlayStation button layout, worry not, the option to use PlayStation-style prompts is here too. When combined with the various difficulty levels for each song, most everyone should be able to find some configuration that is comfortable for them.
If you like rhythm games and don't have any particular issues with J-Pop, you'll assuredly find a lot to like in Hatsune Miku: Project DIVA Mega Mix. Series veterans may find the package less compelling given how much overlap it has from the last couple of releases in the series, but if you've been missing handheld Miku, that is certainly what this is. It's a solid debut on Nintendo consoles for the storied Project DIVA series, and hopefully not the last.
SwitchArcade Score: 4/5
Super Mega Baseball 3 ($44.99)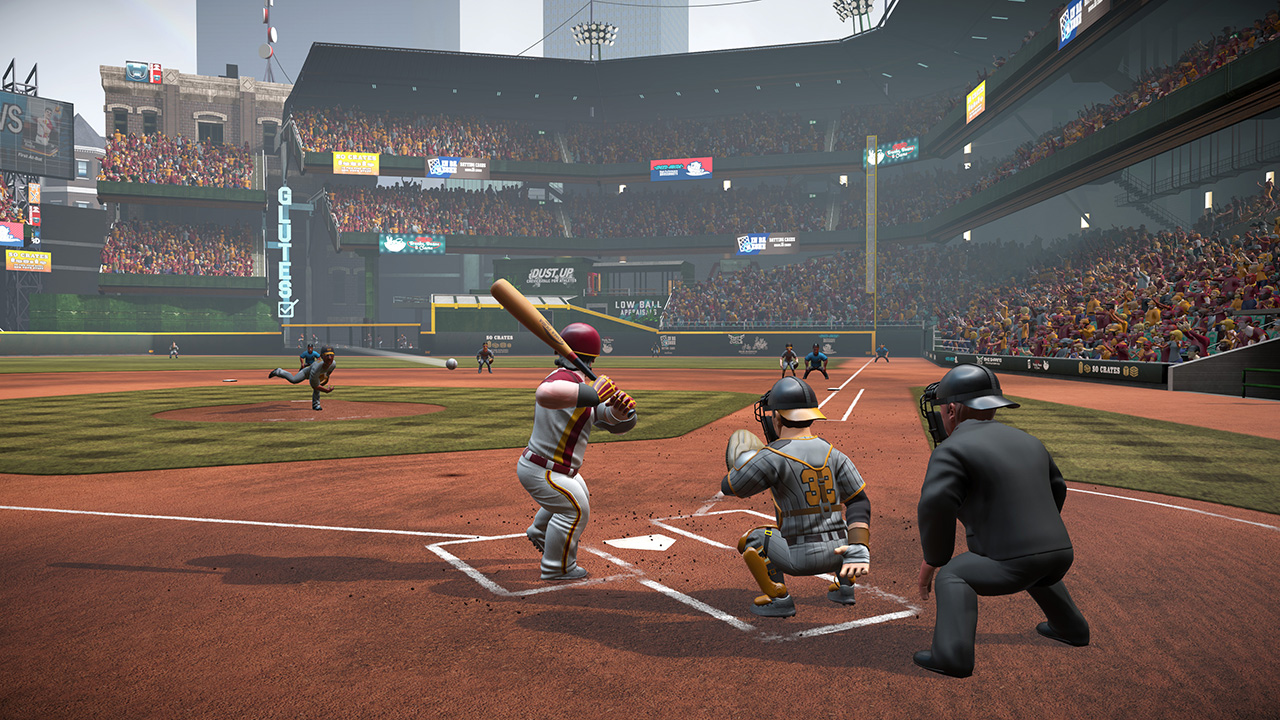 Longtime readers probably know that the only real-world sport I have much active interest in is hockey. Well, I'm Canadian, after all. But much as I probably won't change the channel on the TV if another sport is playing and the game is interesting enough, I'm also quite open to all sorts of sports video games. I tend not to seek them out, but if a good one is put in front of me, I sure won't push the plate away. And friends, Super Mega Baseball 3 is a very good sports game.
That's probably not going to be shocking news to anyone familiar with the Super Mega Baseball series, which saw its first outing on the Switch in the form of Super Mega Baseball 2. While the player models are stylized and cartoonish, the gameplay is realistic enough to satisfy in a way that few other baseball games have in recent years. It's so good that most people don't even mind a lack of professional licenses. Now, the developer of this game, Metalhead Software, isn't exactly a huge studio. It's had to build this series up from scratch, so while Super Mega Baseball 2 played a great game of baseball, it didn't have some features that players have come to expect from modern sports games.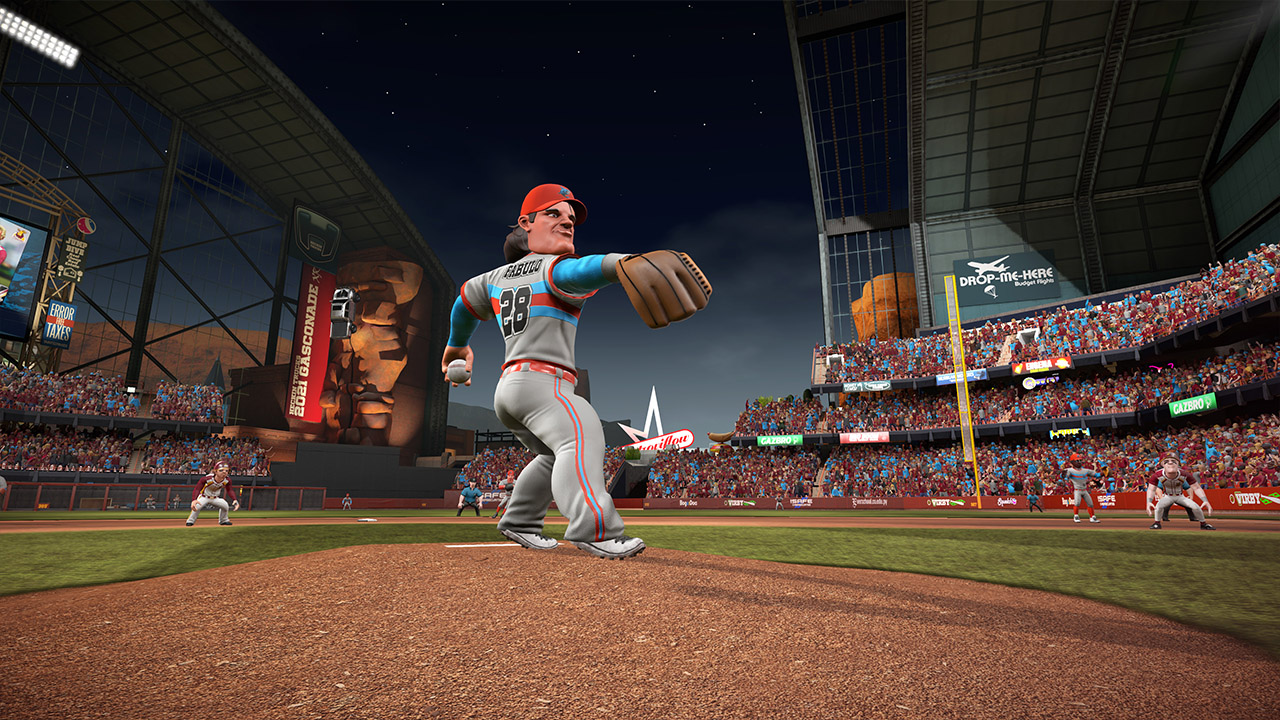 Super Mega Baseball 3 makes big strides in that area, with the headliner being the addition of a franchise mode that lets you take a team through multiple years, managing the team and trying to build champions from chumps. It's well-implemented, and gives this game even more longevity. If you're looking for a compelling single-player experience, you won't be unhappy with this new mode. But if you don't want to hunker down for a long campaign, there are plenty of other modes that demand less time from you.
One of the things I like about this game is that it can be as complicated or as simple as you want it to be. If you don't want to fuss around with more complex rules or moves, you can enjoy it as a straight game of baseball. That's a great quality if you happen to be pulling in more casual players to join in for some multiplayer fun. On the other hand, if you want a little more texture and technique, you'll find a good amount of both here. Pitching, batting, and fielding are intuitive and deep.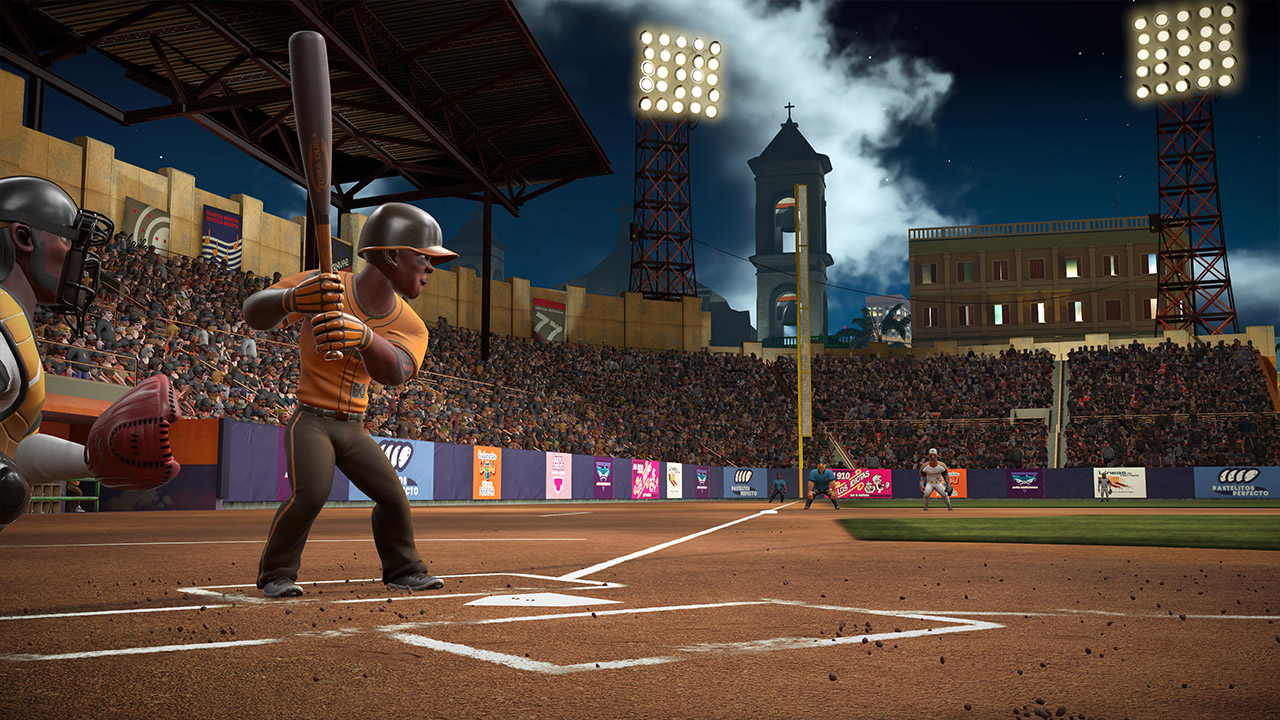 Speaking of multiplayer, Super Mega Baseball 3 also rises to the challenge there. There are tons of different modes that you can play with other people, both locally and online. The franchise mode, season and elimination modes, and standard season and standard elimination modes can all be enjoyed with others near or far, while a special pennant race mode lets you compete with another player online. All of these modes can also be enjoyed solo against the computer, with the exception of the pennant race.
I don't have too much to add here, but what Metalhead Software has done here is excellent. It took a game with great mechanics, fleshed out the features, added a few extra options, and gave the whole thing a nice spit-shine. Unless you're the type that absolutely needs an MLB license, this is the best baseball video game you can buy right now on the Switch. It's not even close, really. And if you've already got the previous game and are wondering whether this offers enough to upgrade? It very much does. Super Mega Baseball 3 is a lot of fun even for more casual fans of the sport, with enough oomph to keep more serious fans happily occupied for months on end.
SwitchArcade Score: 4.5/5
Mini-Views
Highrise Heroes: Word Challenge ($7.99)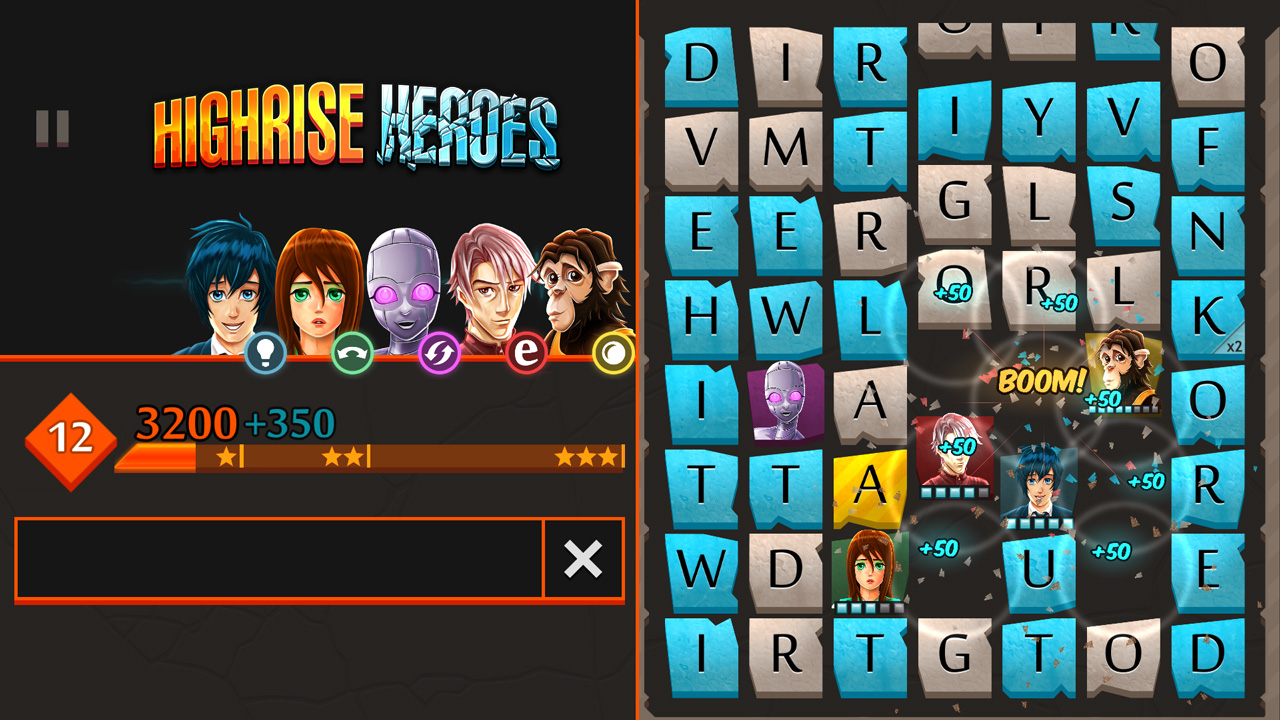 It's hard to get a word game wrong, and Highrise Heroes isn't going to disprove that. It's clearly a port of a mobile game, as its odd use of screen real estate would indicate. You have to make words in order to clear a path for your various characters to reach the bottom of the screen. Between stages you get some story scenes that are interesting enough to pay attention to. Plenty of gimmicks and special powers keep things fresh along the way, and in spite of the game clearly being built for touch controls it actually works really well with a controller. If you enjoy a good word puzzle game, you won't regret buying this for your Switch or your mobile device.
SwitchArcade Score: 4/5
Infinite: Beyond the Mind ($9.99)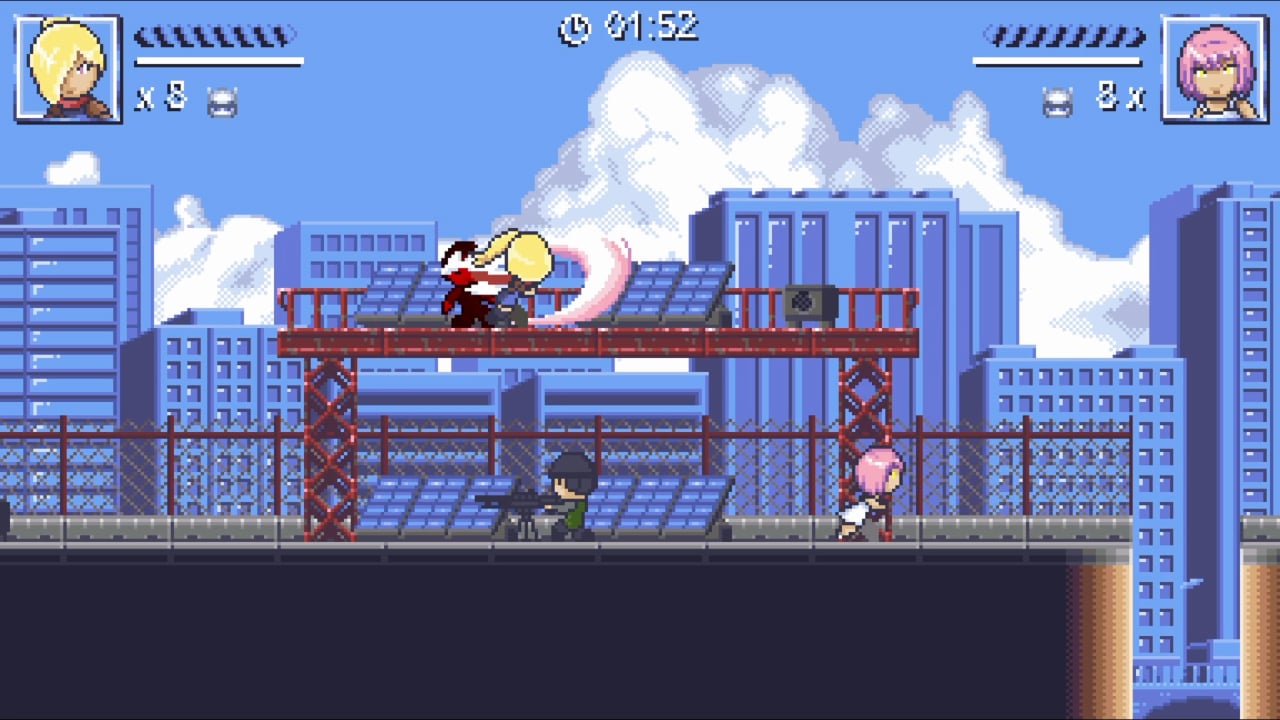 This game's biggest crime is in how utterly mindless it is for the bulk of its running time. Each of the 16 levels is moderately lengthy and sometimes packs in alternate routes and secrets, but the best way through almost always involves just speeding along the main route and skipping the enemies. It changes things up in a couple of stages, but those end up being even more repetitive. You'll earn new moves after certain stages that help flesh out your moveset, but they're not exactly game changers. The boss battles are quite fun, but they run on a bit too long given how simple their patterns tend to be. There's nothing wrong with the controls and the presentation is nice enough, but the game as a whole just feels tepid and rote.
SwitchArcade Score: 3/5
New Releases
Star Horizon ($9.99)
The name and screenshots were tugging at my memory, and a quick bit of research reminded me that this game came out on mobile… six years ago! Wow! Also, I reviewed that version here at TouchArcade. In that review I called the game a beautiful trifle, an enjoyable experience for a single playthrough but ultimately not much more than that. Well, that seems about right. This version gives you button controls and a higher price, but otherwise seems quite similar to the mobile original. It's a pretty little rail shooter with lots of nice set pieces, and I suppose you could definitely do worse with your ten bucks. Don't expect much more than a couple of hours out of it, though.
Water Balloon Mania ($4.99)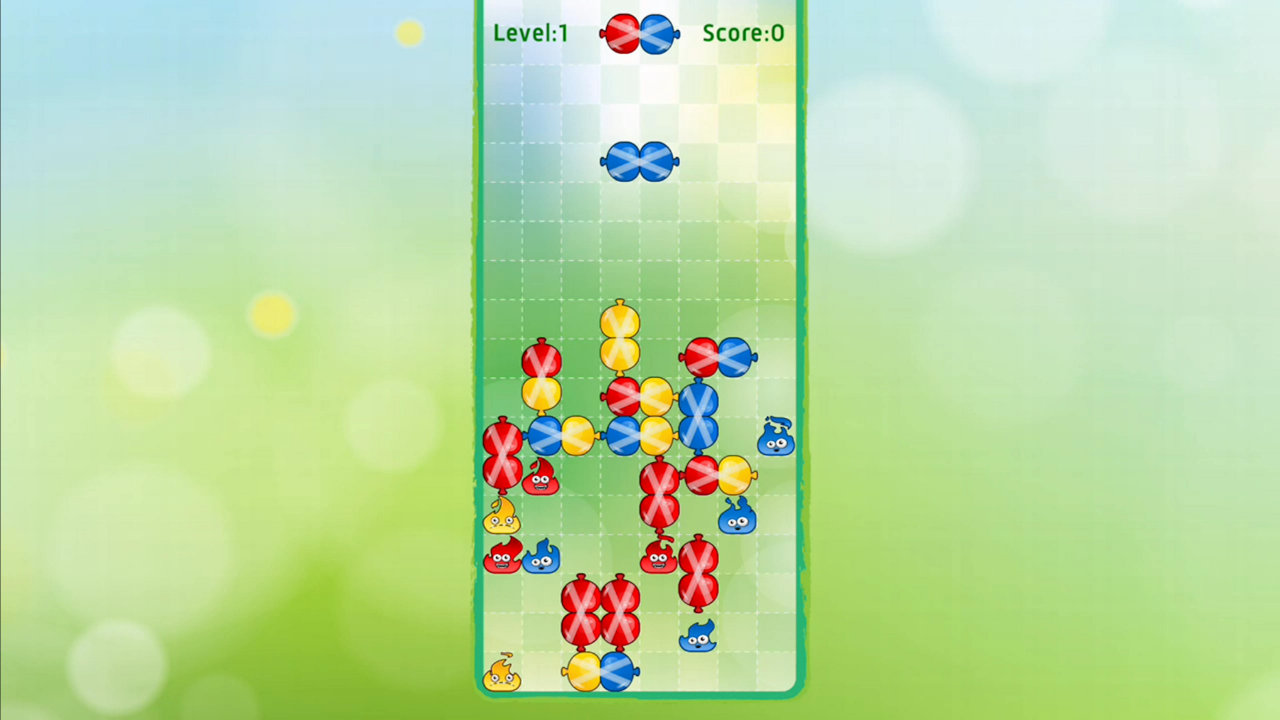 Really, Sprakelsoft? Really really? This is a very low-rent clone of Dr. Mario where you have to rotate and drop water balloons to eliminate fires. The fires and balloons come in three colors: red, blue, and yellow. Balloons come paired up. For some reason the color of the balloon must match the color of the fire to put it out. It's Dr. Mario. One player only, two difficulty modes. Just play the NES game in the Switch Online app, seriously. I mean… they couldn't even use different colors?
Sales
(North American eShop, US Prices)
It ended up being quite a busy weekend for new sales, so there's plenty to check out today. First up is a deep sale on all of Limited Run Games's digital offerings. You can get five games for under six bucks, and at least half of them are really good. SEGA is hosting a Sonic the Hedgehog sale, with just about every SEGA-published game featuring the wise-cracking rodent getting a significant discount. Other random titles worth mentioning: Trover Saves the Universe is on sale for the first time since launch, both variants of Battle Princess Madelyn are discounted, and Party Golf is cheap as chips. Not too much in the outbox today, though.
Select New Games on Sale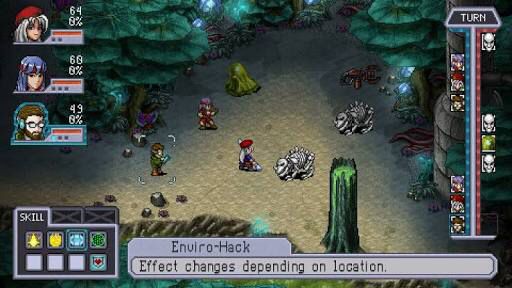 Cosmic Star Heroine ($1.49 from $14.99 until 6/1)
Saturday Morning RPG ($0.99 from $9.99 until 6/1)
Night Trap – 25th Anniversary ($1.49 from $14.99 until 6/1)
Double Switch – 25th Anniversary ($1.49 from $14.99 until 6/1)
Revenge of the Bird King ($0.01 from $4.99 until 6/1)
Crazy Strike Bowling EX ($3.99 from $9.99 until 5/31)
UNI ($0.49 from $4.99 until 5/29)
Hexologic ($1.49 from $2.99 until 5/29)
Gnomes Garden: New Home ($0.99 from $4.99 until 5/22)
Caveman Warriors ($2.59 from $12.99 until 6/4)
Trover Saves the Universe ($17.99 from $29.99 until 5/22)
Ego Protocol: Remastered ($1.99 from $4.99 until 6/4)
Sin Slayers ($9.99 from $19.99 until 5/22)
Thy Sword ($7.99 from $9.99 until 6/1)
Emma: Lost in Memories ($6.79 from $7.99 until 6/4)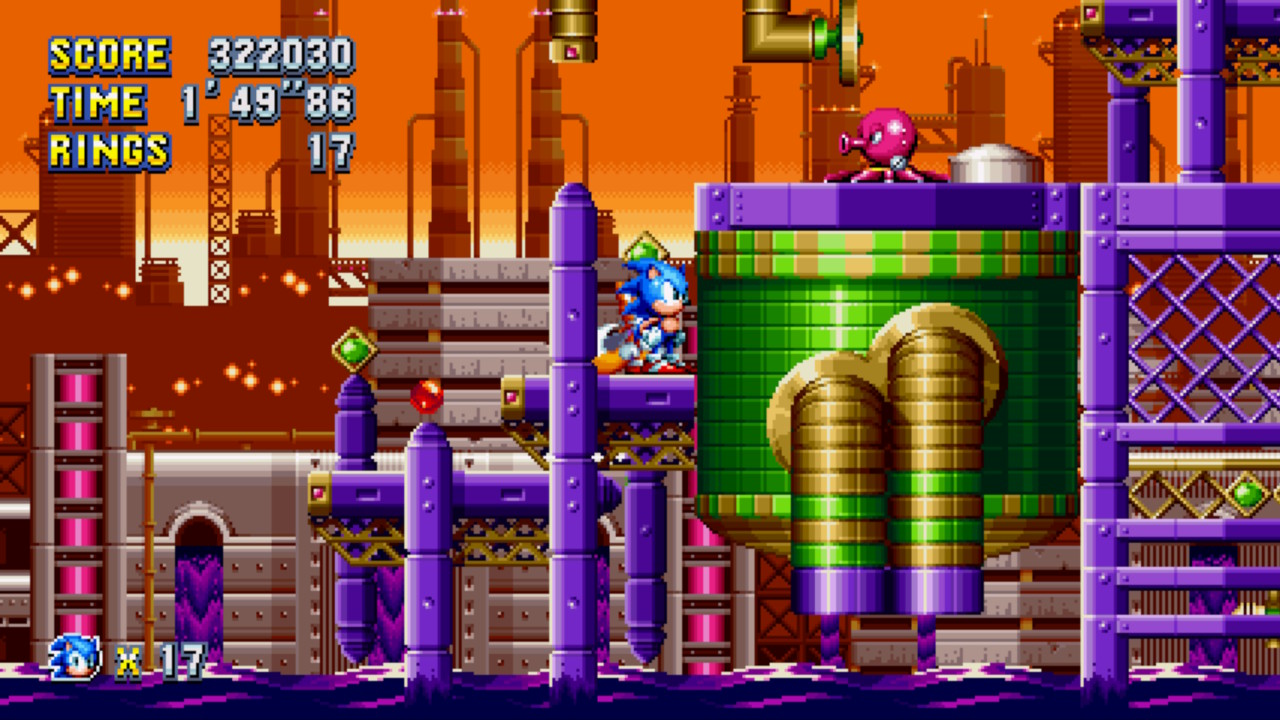 Sonic Mania ($9.99 from $19.99 until 5/26)
Sonic Forces ($9.99 from $19.99 until 5/26)
Team Sonic Racing ($19.99 from $39.99 until 5/26)
Mario & Sonic at the Tokyo Olympics ($39.99 from $59.99 until 5/26)
SEGA AGES Sonic the Hedgehog ($5.99 from $7.99 until 5/26)
SEGA AGES Sonic the Hedgehog 2 ($5.99 from $7.99 until 5/26)
Squidgies Takeover ($2.25 from $15.00 until 5/30)
Party Crashers ($2.25 from $15.00 until 5/30)
Party Golf ($2.25 from $15.00 until 5/30)
Mystery of Woolley Mountain ($1.29 from $12.99 until 5/24)
The House of Da Vinci ($4.99 from $9.99 until 5/24)
Depth of Extinction ($13.49 from $14.99 until 6/4)
Ben 10 ($6.99 from $19.99 until 5/23)
Tactical Mind ($0.74 from $2.99 until 5/25)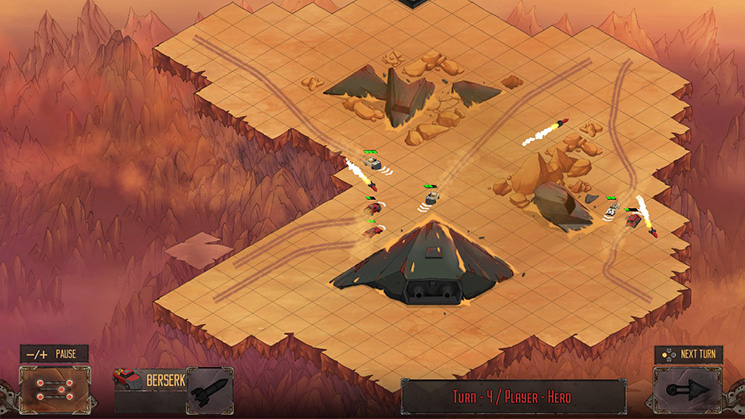 Mad Carnage ($0.44 from $4.99 until 5/25)
Pirates: All Aboard! ($0.49 from $5.99 until 6/5)
Dream Alone ($0.99 from $9.99 until 6/5)
Hotel Transylvania 3 ($10.49 from $29.99 until 5/23)
Adventure Time: Pirates ($13.99 from $39.99 until 5/23)
FunBox Party ($0.49 from $3.99 until 5/25)
Exorder ($0.99 from $12.99 until 6/5)
Crayola Scoot ($5.99 from $29.99 until 5/23)
PAW Patrol: On a Roll! ($19.99 from $39.99 until 5/23)
Battle Princess Madelyn ($4.99 from $19.99 until 5/30)
Battle Princess Madelyn Royal ($12.74 from $14.99 until 5/30)
Build a Bridge! ($2.99 from $14.99 until 6/1)
Dreamworks Dragons ($13.99 from $39.99 until 5/23)
UglyDolls ($7.99 from $39.99 until 5/23)
Rawr-Off ($0.49 from $2.99 until 6/5)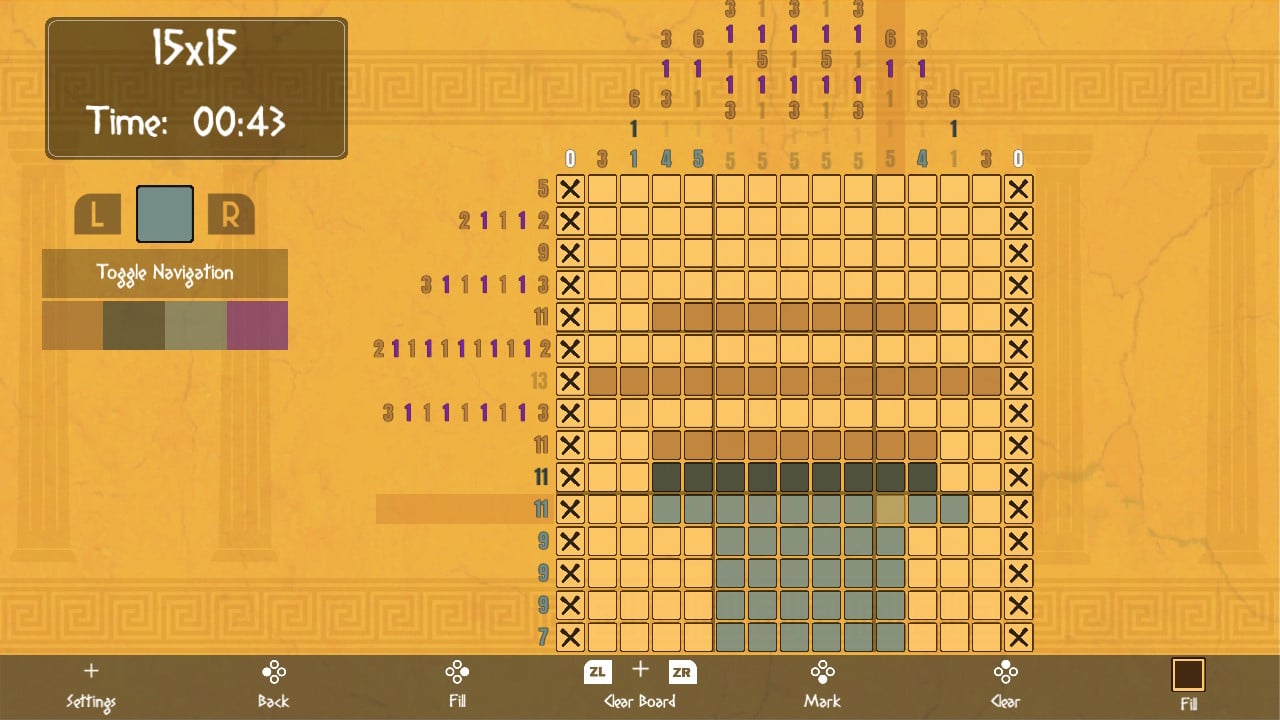 Nonograms Prophecy ($1.19 from $3.99 until 6/5)
Strike Force Kitty ($1.99 from $4.99 until 6/5)
Mushroom Quest ($0.44 from $2.99 until 5/25)
Aborigenus ($1.49 from $4.99 until 5/25)
Tower of Babel: No Mercy ($6.99 from $9.99 until 6/1)
Skull Rogue ($1.49 from $2.99 until 5/25)
Diabolic ($1.99 from $4.99 until 5/25)
Sales Ending Tomorrow, Tuesday, May 19th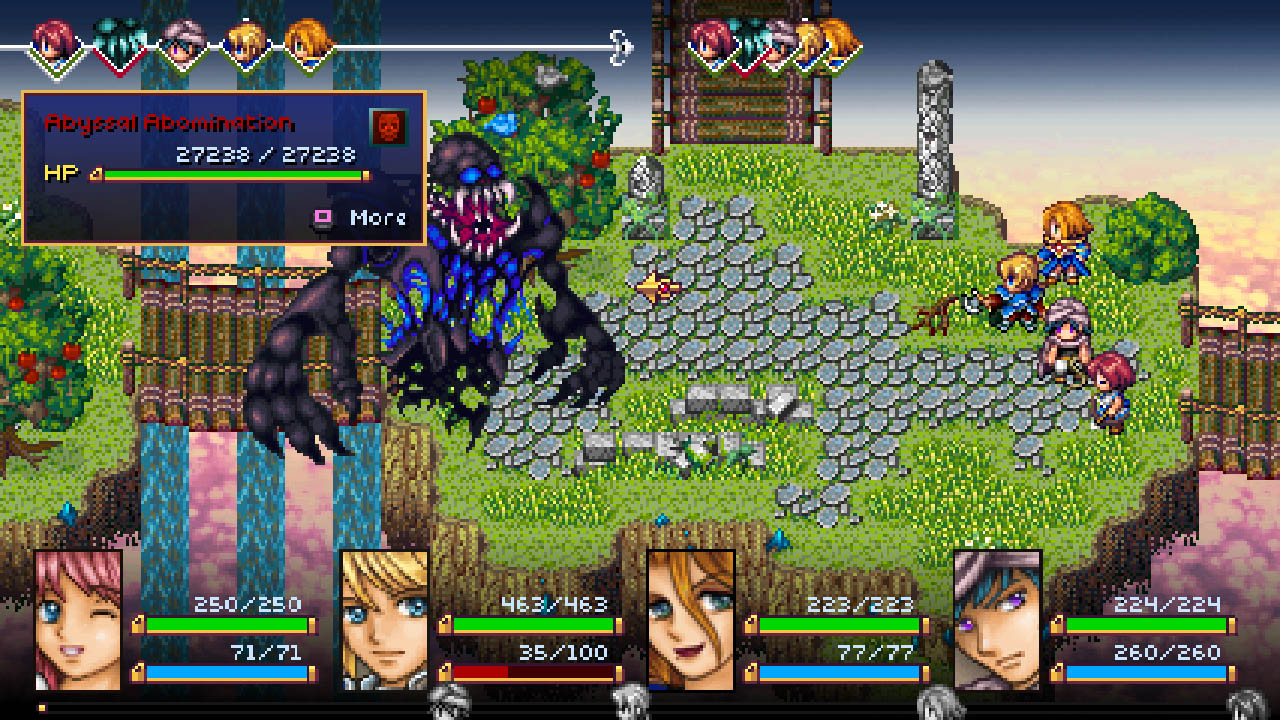 Ara Fell: Enhanced ($13.49 from $14.99 until 5/19)
Cloudbase Prime ($4.99 from $9.99 until 5/19)
Flatland Vol.1 ($1.99 from $4.99 until 5/19)
Half Past Fate ($12.99 from $19.99 until 5/19)
Momodora: Reverie ($7.49 from $14.99 until 5/19)
Never Again ($11.19 from $13.99 until 5/19)
Pocket Mini Golf ($0.99 from $1.99 until 5/19)
Shanky: Vegan's Nightmare ($3.49 from $6.99 until 5/19)
Sports Party ($4.99 from $39.99 until 5/19)
Super Sportmatchen ($3.74 from $14.99 until 5/19)
Tower Climb ($1.20 from $6.00 until 5/19)
Vampire: Coteries of NY ($14.99 from $19.99 until 5/19)
That's all we've got for today, friends. Tomorrow has a few new releases that we'll be taking a look at, including Platinum's The Wonderful 101 Remastered. There may be another review or two ready, but we'll have to see how much time I have. I hope you all have a great Monday, and as always, thanks for reading!