Hello everyone, and welcome to the week! It's time once again for our look back at the noteworthy updates of the last seven days. Some weird and cool updates are included in today's batch, and we've got a few new faces joining us this time around. Lots of the usual suspects, of course. We can't have an update article without at least a few of those. Of course, you can keep an eye out for updates yourself using AppShopper or by participating in the TouchArcade forums. This weekly summary is just here to fill you in on the things you might have missed. Let's go for it!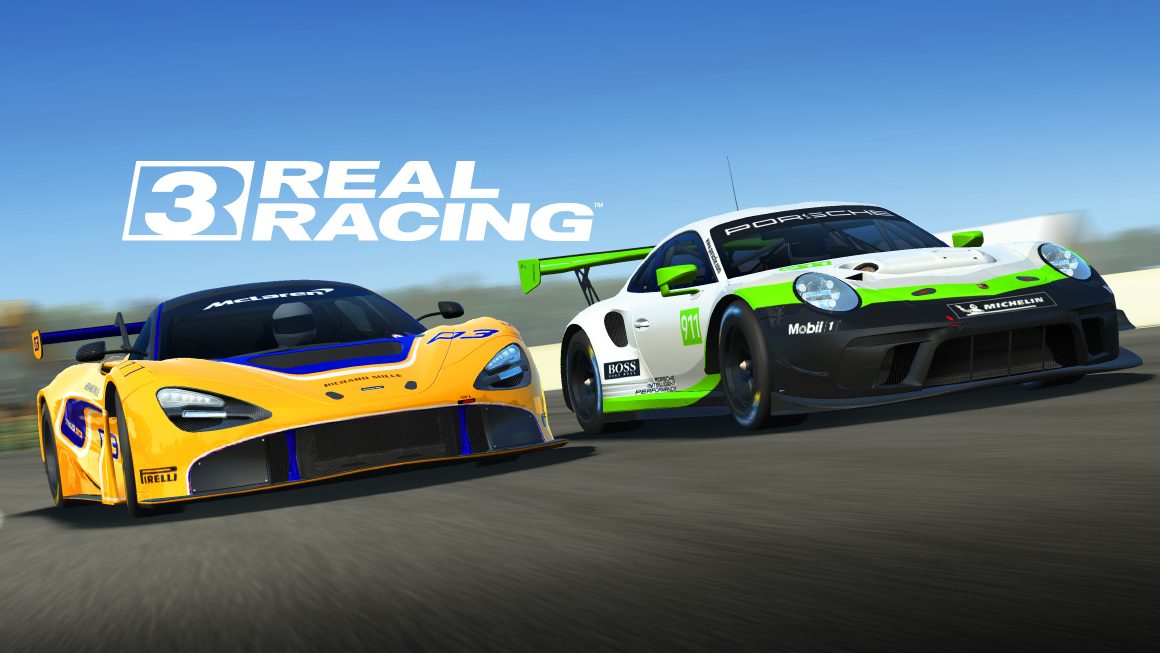 Real Racing 3, Free Let's kick things off today with a look at the latest update for EA's long-running racer. There's a new season of GT3 content arriving with this version, giving you the chance to earn both the McLaren 720S GT3 and the Porsche 911 GT3 R. Probably a very small chance, but hey, a chance is a chance. Apparently the Chevy Camaro GT4.R and the Aston Martin Vantage GT4 are also up for grabs in some other events, so I guess it's not all about the GT3 stuff. Well, I'm sure no one will be arrested for it.
Rules of Survival, Free Haha, I like the subtitle on the App Store listing for this game. "Favored by 230 million players". What an odd way to put that. Ah yes, I quite favor this game. May I have a lolly now, papa? Anyway, this is definitely a very popular title, so updates will keep on coming. Not too much cooking in this particular update, as it's mostly meant to sweep up after the now-concluded Cleopatra's Treasure event. If you gathered up some Snake Tokens but forgot to claim the rewards, you can now do that in the Depot. Throw in some bug fixes and UI tweaks and that's the lot.
Respawnables - Special Forces, Free Sometimes I wonder what happened to the Spawnables. Who were the original people who died, that the Respawnables could live and die again in an endless loop? Worth thinking about. Wait, no it isn't! Don't just blindly indulge me when I go ca-ca like that, friends. Uh… right, this update. It has a new weapon type: melee. That's correct, you can now bring a sword to a gunfight. But since this isn't real, it might actually go well for you. Give it a try!
Disney Heroes: Battle Mode, Free A new update for Disney Heroes means new heroes joining the playable roster. So who's it going to be this time? Oliver from Oliver and Company? Little John from Robin Hood? Lisa Simpson? No, none of those. Your latest ferocious battler is none other than… Minnie Mouse. Hey, don't laugh. Sure, she's friendly most of the time, but have you ever seen her when she's really angry? No? You're about to. Also joining up in this update is Mulan's guardian deity, Mushu. Dishonor! Dishonor on you! Dishonor on your family! Dishonor on your cow! Other additions include Guild Gifting, some updates to Challenger Seasons, and other bits and bobs.
ANOTHER EDEN, Free I don't know, friends. I still really like this game a lot. It's so different from most other free-to-play RPGs. It's actually kind of satisfying? Anyway, the latest update is a lot like all of the other updates. A new character encounter with Cetie (Another Style) has been added along with some new Fateful Encounters. Manifestation: Weapon Discovery is now available, and some new screenplays have been added to the Royal Theater. On top of that, more characters are now available to perform in said theater. Sprinkle on some bug fixes and we're on the way to the next game.
Gardenscapes, Free Here's the obligatory free-to-play matching puzzle game update for the week, and I'm happy to report that it is Austin Time. Lots of new events arriving with this update, including the third Feathery Season where you can earn cool rewards like a parrot, and the French Story event where you earn croissants that you can spend on some special decorations. You can also unlock a new area with a lighthouse, try to collect the Gnome Garden decor set, and learn how to deal with annoying ladybugs in the puzzle stages. Can Austin win the writing contest with his story? Pff, he's Austin. He can do anything.
JackQuest, $1.99 I'm not a huge keener on JackQuest, but I think if you can get on with the controls there's some fun to be had here. More fun, now. The Dark Castle expansion arrives with this update, adding a whole new adventure with a brand-new weapon to use. To access this new adventure, you need to have completed the Tale of the Sword already. So get on that if you haven't done it yet. The controls have been improved a good bit since it first launched, so if you bounced off it early on, you may want to give it another shot. Storm the Dark Castle and put Dracula in the ground for good!
The King of Fighters ALLSTAR, Free I think everyone can agree with me on this new event when I say "wat". So here's the latest crossover for the good fighting folks of SNK. They're now meeting and battling against WWE Superstars and Legends. John Cena, The Rock, Undertaker, and others will butt heads against Iori, Terry, Mai, and the rest of the gang in this senses-shattering event. The dialogue alone is worth it, friends. Make sure you check it out. The Superstars arrive alongside a new WWE Collaboration dungeon, so get in there and find out exactly what The Rock is cookin'. I'm giving this the coveted UMMSotW award just for the sheer absurdity of it.
Hearthstone, Free It's almost hard to remember a time when Hearthstone was so popular that we literally couldn't put out enough articles to meet the demand. It has cooled significantly since then, but it's still got a rather dedicated following. This update brings a new Beast minion, the Rabid Saurolisk, and pulls in some Battlegrounds Heroes to duke it out in Bob's Tavern. The Deck Building UI has gotten a bunch of improvements, and a variety of bugs have been squashed. There are a few other things, but if you want all the details I'll let you go ahead and check them in-game yourselves.
Mario Kart Tour, Free We started with a racer, so I suppose we'll finish with one. Symmetry! This isn't exactly a bell-ringer of an update, though. Sorry, it's all pretty anti-climactic after The Rock tells Iori to know his role and shut his mouth, I know. This new version adds a Team Game rule to the multiplayer mode, and a Room Code feature has been added so you can keep out people you don't want joining. Support for new challenges and events has been implemented, but we won't see them for a little bit yet. A couple of bugs were also fixed, as they tend to be when updates come. Be a bit silly if they weren't, right? Right.
That about wraps it up for last week's significant updates. I'm sure I've missed some, though, so please feel free to comment below and let everyone know if you think something should be mentioned. As usual, major updates will likely get their own news stories throughout this week, and I'll be back next Monday to summarize and fill in the blanks. Have a great week!