Each and every day new mobile games are hitting the App Store, and so each week we put together a big old list of all the best new releases of the past seven days. Back in the day the App Store would showcase the same games for a week, and then refresh those features each Thursday. Because of that developers got into the habit of releasing their games throughout Wednesday or very early Thursday in order to hopefully get one of those coveted features spots. Nowadays the App Store refreshes constantly, so the need for everyone to release all on the same day has diminished. Still, we've kept our weekly Wednesday night format as for years that's the time people knew to check TouchArcade for the list of new games. And so without further ado please check out the full list of this week's new games below, and let us know in the comments section which games you'll be picking up!
---
Blade XLord (Free)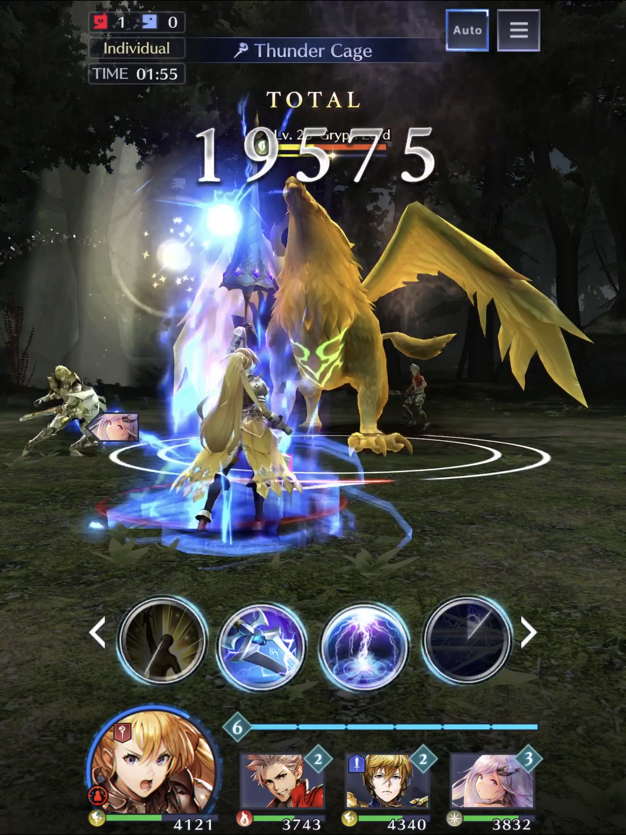 iTunes Description
A grand new tale of fantasy begins with a blade-led story of bonds in Blade XLord.

■ Game Details
– A new RPG directed by Hisatoshi Hayakashi of renowned smartphone RPGs such as FINAL FANTASY BRAVE EXVIUS and LAST CLOUDIA.
– A jaw-dropping amount of story, all told through high resolution 3D cutscenes.
– A new type of 3D, real-time gameplay featuring exhilarating and strategic command-based battles.
Forum Thread: BLADE XLORD (by Applibot)
---
Bloom Barrage (Free)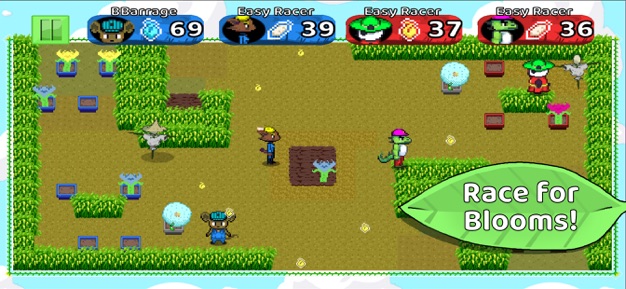 iTunes Description
Plant and throw seeds with friends in a pixel art styled action game!

Join Skip, the energetic mouse lemur, as he progresses to become the Bloom Barrage festival champion. Compete in various fun objectives to learn planting, skill-shots, and power-ups with Serena, the helpful panda. Overcome challenges posed by Thoreau, the grumpy iguana and Connie, the sly lynx. Level up and unlock seed equipment to increase seed projectile speed, plant growth rate, and player movement speed.
Forum Thread: Bloom Barrage (by Faun Lily Studios)
---
Cheech and Chong Bud Farm (Free)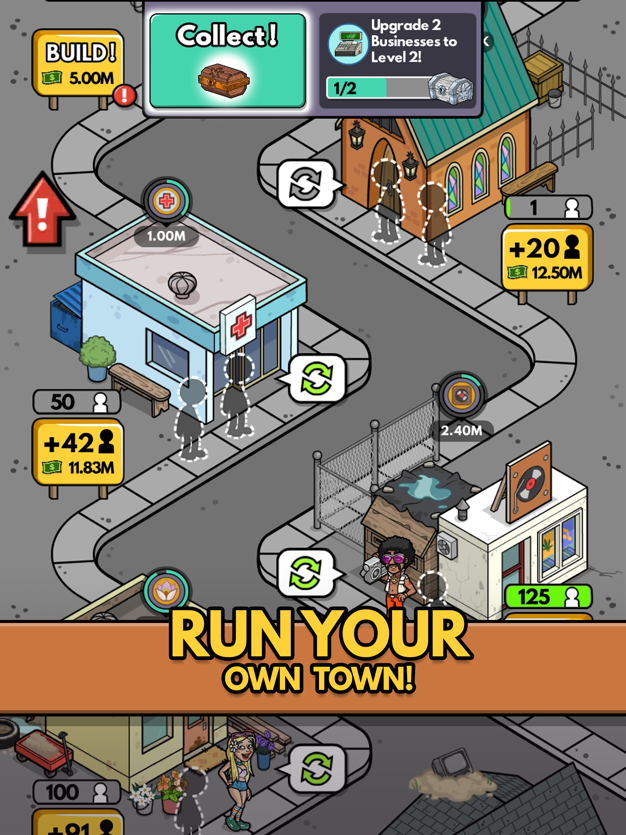 iTunes Description
Far out man!

Welcome to the official Cheech and Chong mobile game. Come back in time to the 70s in the early days of Bud Farm where Cheech and Chong have stumbled across a sleepy little town in California.
Forum Thread: Cheech and Chong Bud Farm (by LDRLY Technologies)
---
Chest Quest ($2.99)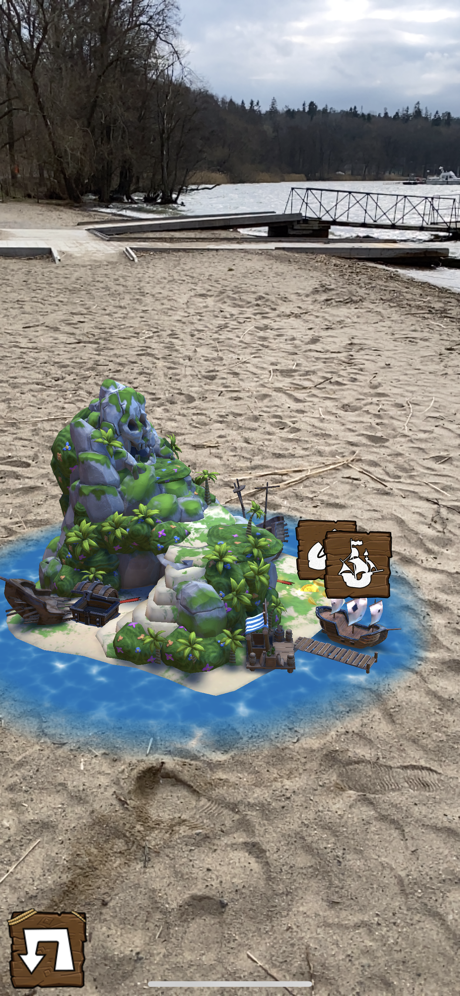 iTunes Description
Turn your living room or backyard into a world of treasure hunting, and yourself into a fearless pirate. Run around breaking the floors and ground open in your quest for fame and glory.

Your adventure starts on Skull Island, digging for coins. Once you have enough coins, you can buy yourself a treasure map from the local merchant. Each map leads you to a unique exotic relic – can you collect them all?
Forum Thread: Chest Quest (by Warpin Media)
---
Dead By Daylight Mobile (Free)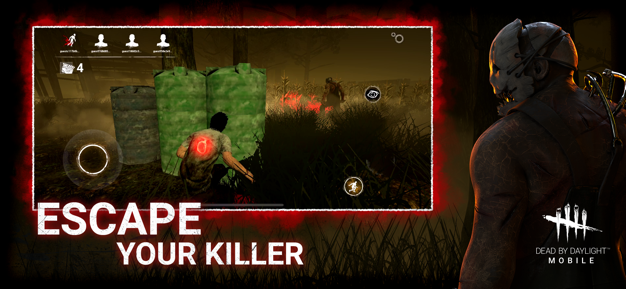 iTunes Description
Dead by Daylight™ is an asymmetrical 4 vs 1 multiplayer horror game in which one crazed killer hunts down four friends through a terrifying nightmare. Players take on the roles of both killer and survivor in a deadly game of hide and seek. Dead by Daylight is available on PC, console and now free on mobile.
Forum Thread: Dead By Daylight Mobile (by Behaviour Interactive)
---
Dino Squad (Free)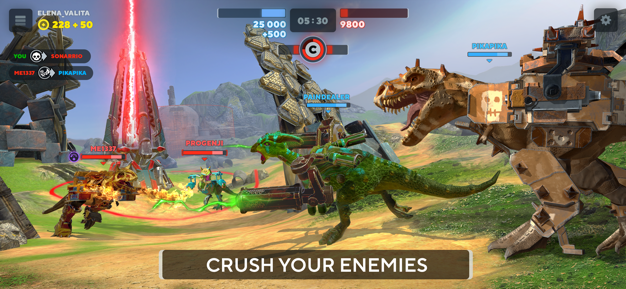 iTunes Description
Good news, everyone: we have just cancelled the Fifth Extinction! Dinosaurs are real — and they are back in action.
Dino Squad is a hectic multiplayer PvP shooter with unmatched sense of scale and gameplay variety. Play however you want and prove that you are the cleverest Dino handler around!
Forum Thread: Dino Squad: Online Action (by Pixonic)
---
Dirt Bike Unchained (Free)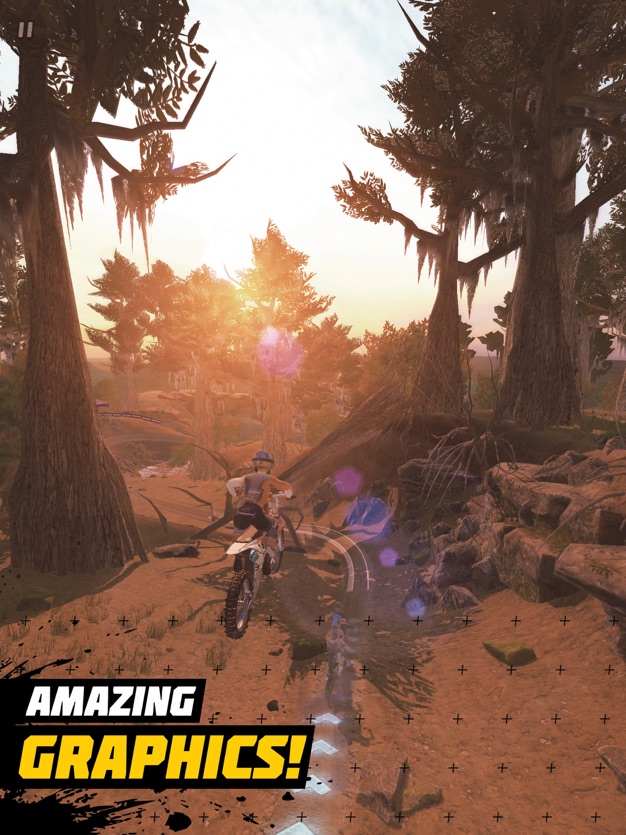 iTunes Description
Get your ride and explore a moto racing paradise in Dirt Bike Unchained!

Compete against other players around the world on the beautiful trails in the desert, swamp and forest. Engage with Red Bull athletes, get real-brand bikes & gear.
Forum Thread: Dirt Bike Unchained (by Red Bull)
---
Electric Ambulance ($0.99)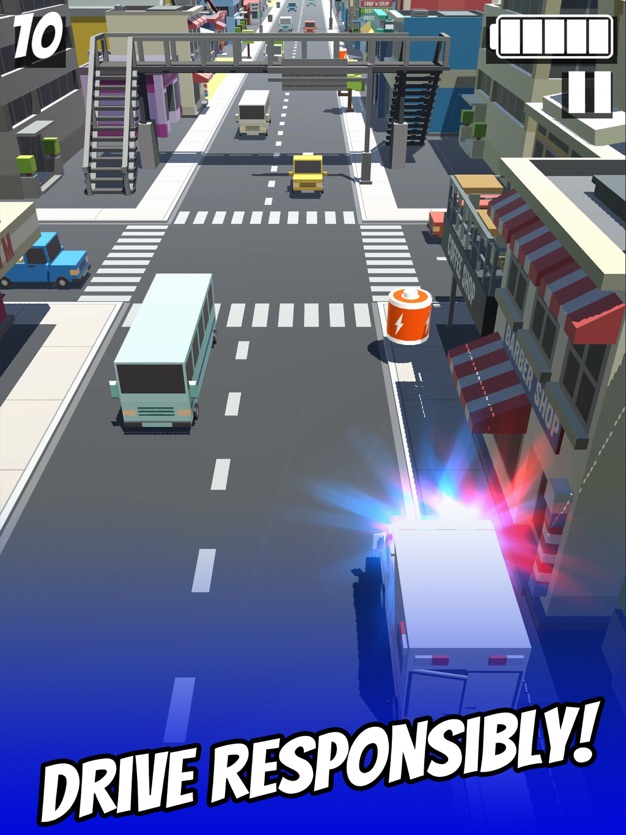 iTunes Description
Collect power-ups, avoid epic crashes, test your skills and compete for Rank 1 on the leaderboard. Not for the faint hearted!
Forum Thread: Electric Ambulance (by Peeps in a Box)
---
Escape Bradgate Hotel (Free)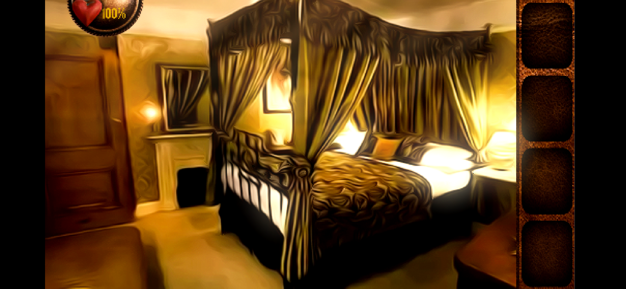 iTunes Description
Welcome to the Bradgate Hotel, a delightful countryside getaway for the whole family.

That is until you wake up on the morning of March 9th…

The hotel has been evacuated and things have started to fall apart.

Can you save yourself and Escape Bradgate Hotel?
Forum Thread: Escape Bradgate Hotel (by M9 Games)
---
Evolution: Education Edition ($6.99)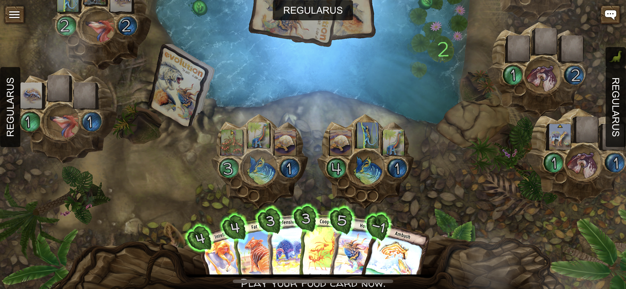 iTunes Description
Evolution: Education Edition has a number of changes from the original Evolution Board Game. It's a premium edition, so it's eligible for family sharing, and education volume discounts. It's packed with trait tips that give real life examples of the various traits in nature. It has easy account switching to allow classes of students to play on the same machine, and it has chat disabled to keep students safe if they choose to play online.
Forum Thread: Evolution : Education Edition (by North Star Games)
---
God Punch: Idle Defense (Free)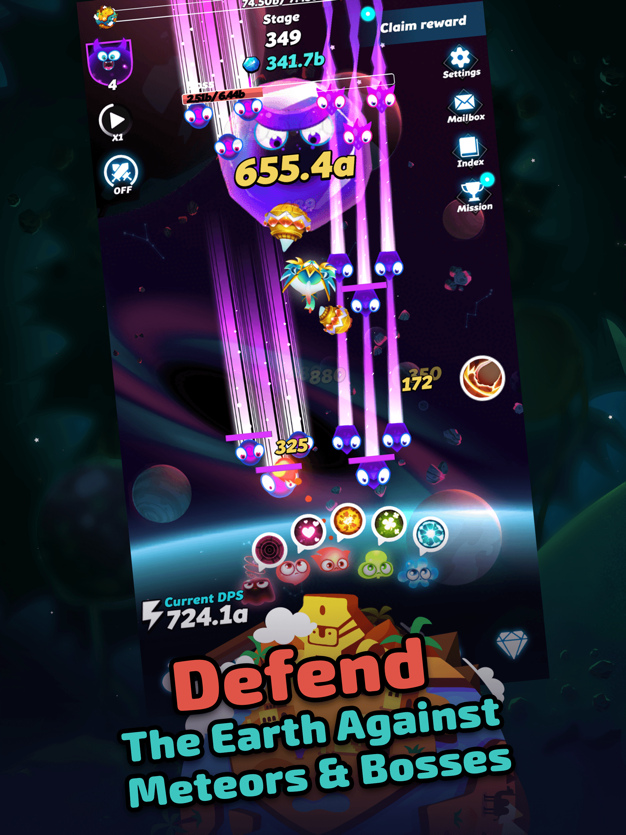 iTunes Description
In the beginning there was 'Abyss' the chaos, and 'Gaia' the order. Gaia held the balance of the universe against the might of Abyss with the power of the Five Elements.

One day, Abyss sealed away the Five Elemental Powers of Gaia. Gaia grew weak and the balance of the universe began to crumble. To protect the Earth, Gaia created the godling 'Zero' and granted him powers.

Now Zero's mission to protect the Earth against the Abyss begins.
Forum Thread: God Punch: Idle Defense (by goGame)
---
The Greater Good ($3.99)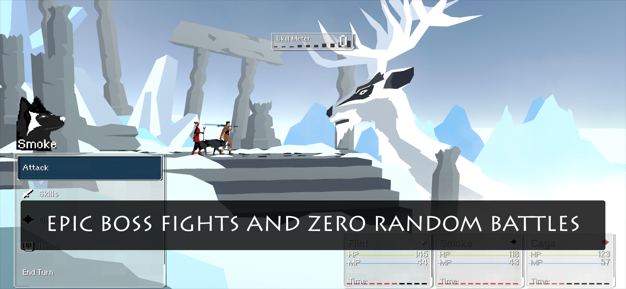 iTunes Description
The Greater Good is a stylized, throwback, turn-based RPG featuring unique graphics and an original, explosive soundtrack (from electronic producer EnrightBeats). Meet hilarious friends and make not-so hilarious enemies as you traverse a fully-realized, handcrafted world. Created entirely by one person out of love for classic turn-based RPGs.

Machines are on the rise while magic is all but forgotten. Few even remember the destruction of the Elemental Tree so many years ago. Team up with a band of unlikely heroes as you rediscover this world's past and fight to save its future.
Forum Thread: The Greater Good (by Sam Enright)
---
Hue: A Color Adventure (Free)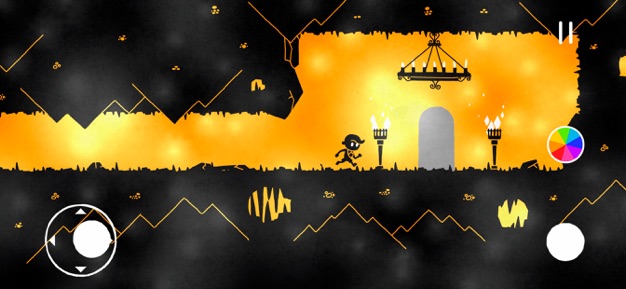 iTunes Description
Hue is a vibrant, award-winning puzzle-adventure, where you alter the world by changing its background color.

In Hue you explore a dangerous grey land, unearthing colored fragments on a journey to find your missing mother. As obstacles match the background, they disappear, creating new and exciting puzzles – full of peril, mystery… and colors unseen.
Forum Thread: Hue: A Color Adventure (by Fiddlesticks/BadLand Publishing)
---
Hyperspace Delivery Service ($3.99)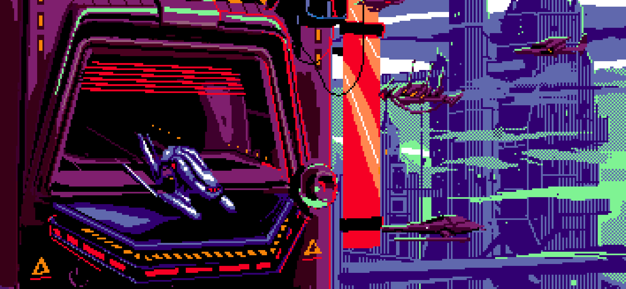 iTunes Description
You've been hired by the Hyperspace Delivery Service to make a delivery to planet Miridian V.

Located on the other side of explored space, the trip to Miridian V will be a dangerous yet lucrative journey full of mad robots and unpredictable stellar phenomenon.
Can you and your crew survive the trip? Will you die from the dreaded Telunian flu? Hyperspace Delivery Service offers an exciting and strategically challenging journey where you must manage your fuel, oxygen, food, and various other supplies to make your delivery within the target time.
Forum Thread: Hyperspace Delivery Service (by Zotnip)
---
Invisigun Reloaded (Free)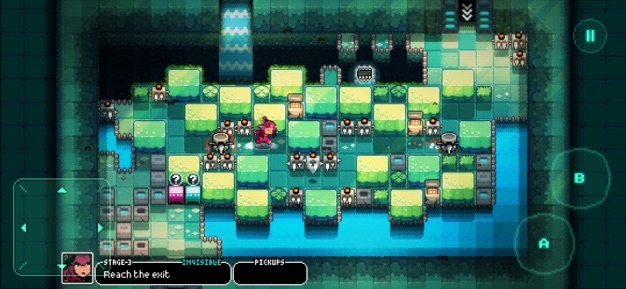 iTunes Description
The ultimate stealth battle adventure where everyone's invisible.

Risk versus reward guides your journey through the full-length single player campaign and local/online multiplayer. Vigilance is key as environmental tells such as footprints and other disturbances will point out careless cadets. A massive amount of lovingly-made environments, maps, modes, and abilities – all obsessively balanced – combine for high replayability and a deep path to mastery.
Forum Thread: Invisigun Reloaded (by Sombr Studio LLC)
---
Ironwatch (Free)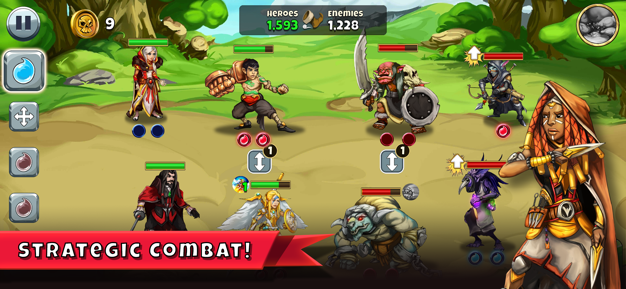 iTunes Description
When evil rears its ugly head, the valiant members of IRONWATCH are there to answer the call! Lead a team of legendary heroes into battle and take back the realm in this thrilling, turn-based RPG!
Forum Thread: Ironwatch: Turn-Based RPG (by Letter 3 Games)
---
Kitty Cocktails (Free)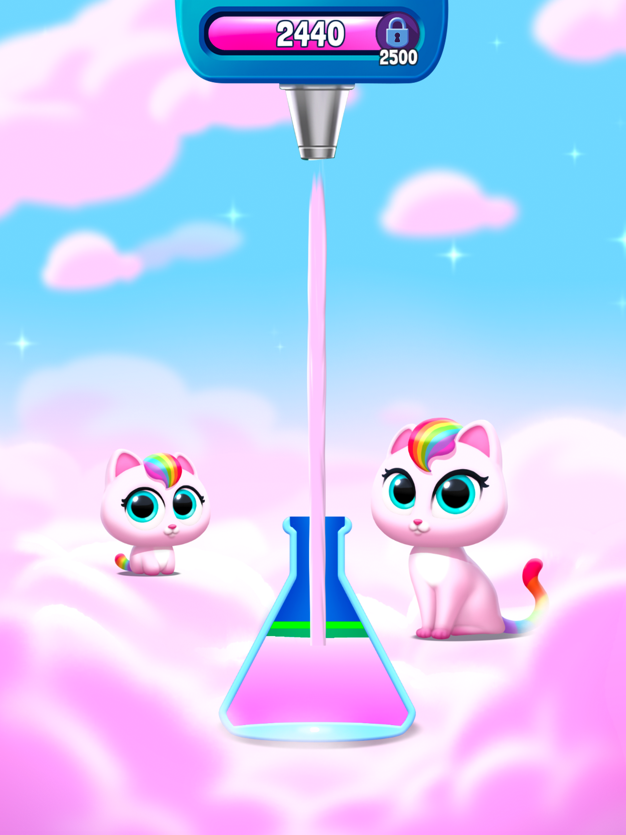 iTunes Description
All the cats are here and the party's just getting started in Kitty Cocktails, a simple one-touch casual game that's fun to play and challenging to master! As the resident milk-tender it's up to you to pour the perfect glass of milk for your furry friends. Make sure you keep the milk flowing and your whiskery guests purring through jam after jam.
Forum Thread: Kitty Cocktails (by Rogue Games)
---
KOZMONAUT (Free)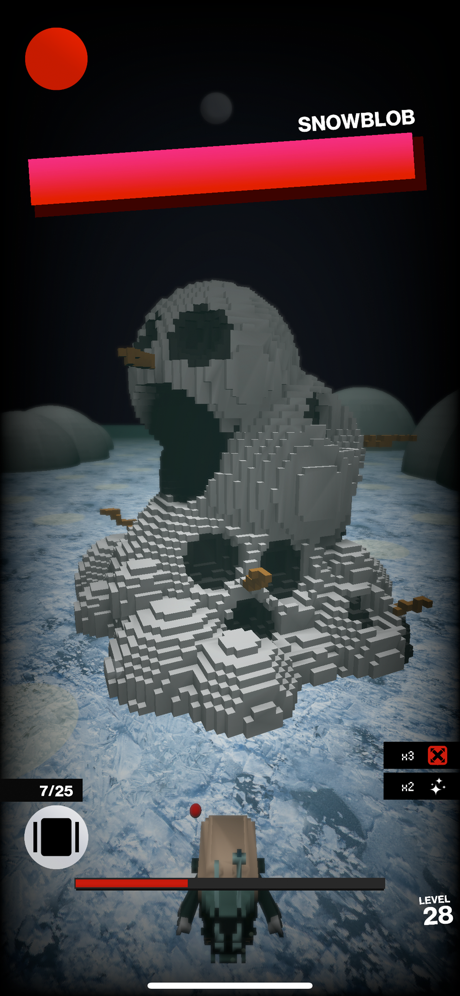 iTunes Description
KOZMONAUT is the ultimate hybrid of your favorite mobile games.

Scour the unknown universe building your mining empire, grabbing loot, vanquishing monsters, minibosses, and huge bosses. Tap away to build up more Spacedust to finance your mines which will accumulate resources even while you're away. But when you do come back, rapidly accelerate your growth by cleaning up the galaxy in your Expeditions.
Forum Thread: KOZMONAUT (by sleepyinsomniac)
---
Labyrinth of the Witch DX ($8.99)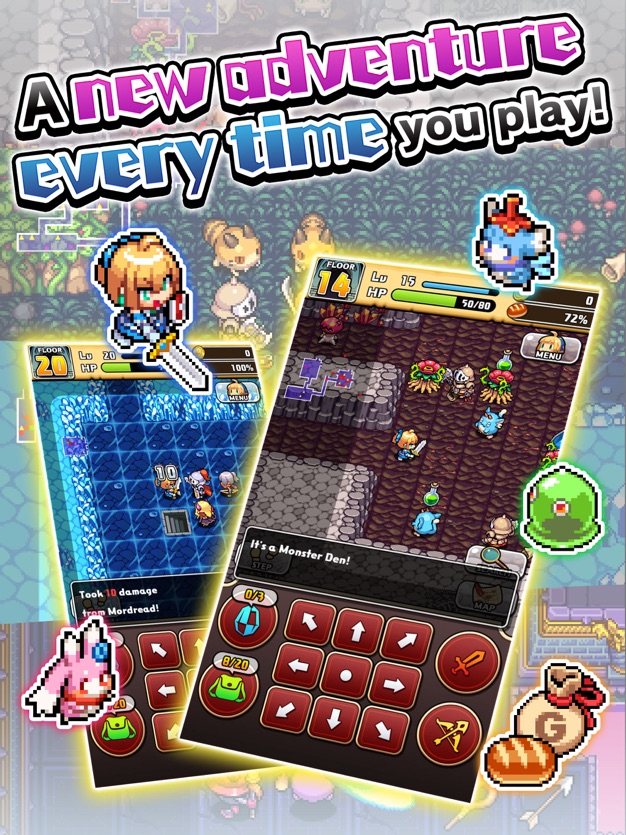 iTunes Description
A simple dungeon exploration RPG that anyone can play!
Strategically use a multitude of items to tackle ever-changing dungeons.
■A Rogue-like for Anyone and Everyone
This simple, easy-to-play dungeon exploration RPG is free of difficult game mechanics.
Forum Thread: Labyrinth of the Witch DX (by Orange Cube Inc.)
---
LiquiZ ($0.99)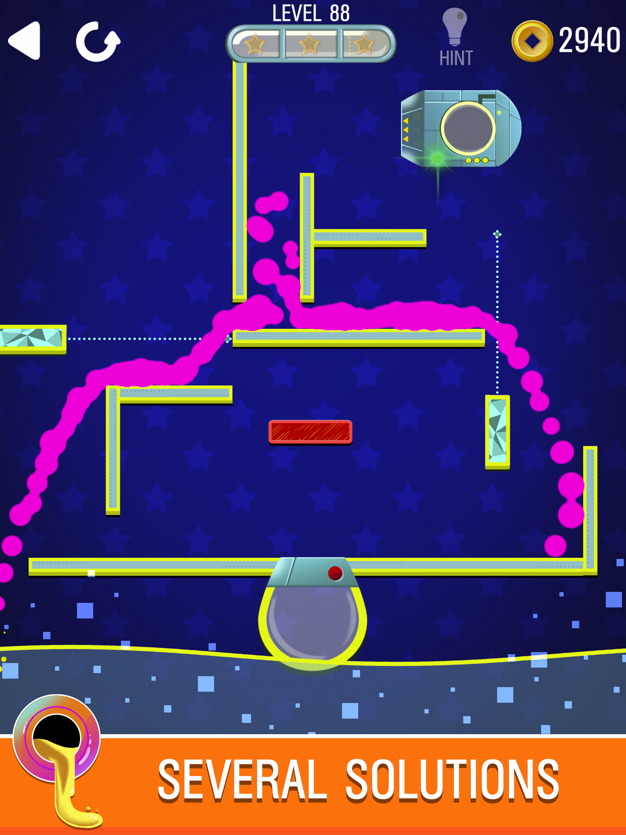 iTunes Description
Wellcome to LiquiZ!

Place the objects to guide the liquid. Make the water and other liquids flow into the glass container. Fill it completely and don't spill any!

Play this enjoyable physics game to relax. Enjoy hundreds of levels with many different challenges and obstacles! Got stuck? Use a hint!
Forum Thread: LiquiZ – Water Physics Puzzle (by CheesecakeGames)
---
Manic Merge (Free)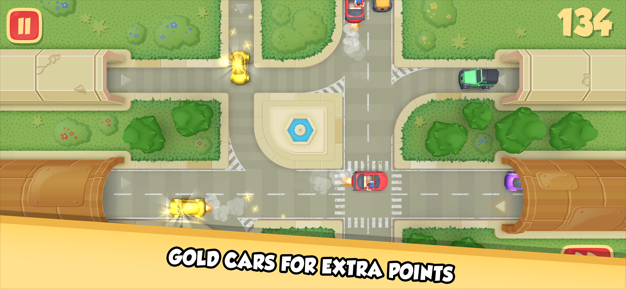 iTunes Description
These crazy drivers are reckless and need your help. Tap their vehicles to change speed and guide them as they merge in to the flow of traffic. But be careful, these cars can't stop… if there's a collision, it's all over.
Forum Thread: Manic Merge (by Gimbal Studio)
---
Mass for the Dead (Free)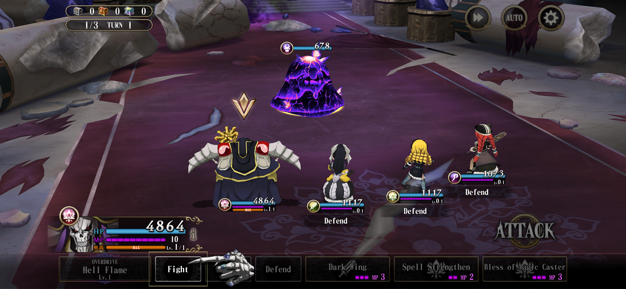 iTunes Description
Overlord's first full smartphone game based on the anime has finally arrived!

▼ Play the Completely Original Story just for MASS FOR THE DEAD
– The story is based on the idea of Kugane Maruyama.
– "Yggdrasil", a popular online game, is unfortunately shutting down and you're unable to logout. Trapped in a defunct MMORPG, ready your team alongside the powerful skeletal ruler, Momonga, and dungeon crawl through this otherworldly dark fantasy RPG.
Forum Thread: MASS FOR THE DEAD (by Crunchyroll Games)
---
Mr. Pumpkin 2: Walls of Kowloon ($1.99)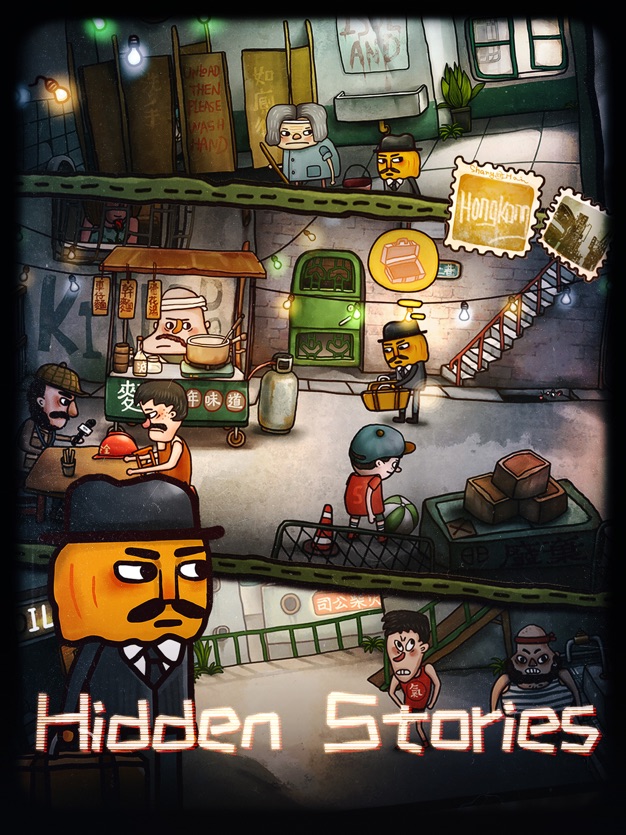 iTunes Description
CottonGame's empty-headed protagonist is back for a new round of puzzle-filled fun in Mr. Pumpkin 2: Walls of Kowloon!
Brought to you by Shanghai publisher Lilith Games, this indie point-and-click adventure will take you back in time to explore the chaotic maze of human life that was Kowloon Walled City.

Cyberpunk elements add a touch of the fantastic to the world's memorable characters and realistic scenes. Everyone has a story to tell and a mystery to unravel–are you up to the challenge?
Forum Thread: Mr. Pumpkin 2: Walls of Kowloon (by Cotton Game/Lilith Games)
---
Railways! ($1.99)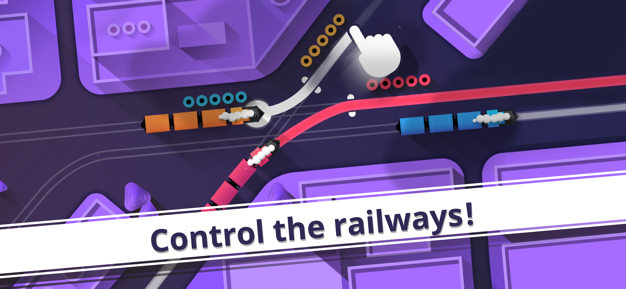 iTunes Description
From the makers of Traffix, Railways is a simulation game where you have trains, passengers and railways. Your goal is to move the trains strategically between the tracks, picking up the passengers and preventing crashes. Your mission is complete when you collect all the passengers.

Mind the gap and start managing your railways!
Forum Thread: Railways! (by Infinity Games)
---
Ready Set Goat! (Free)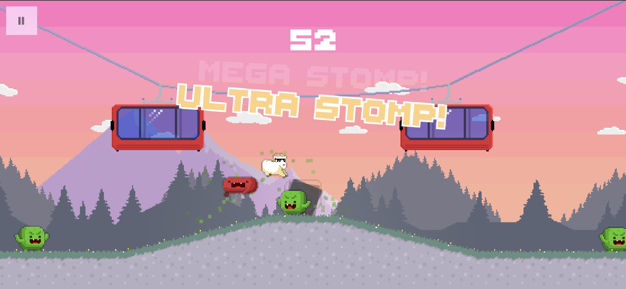 iTunes Description
Battle wave after wave of fiendish foes in this hectic, non-stop, action-packed game! Creeps are causing trouble in the mountain goat's serene home. Send them back to where they came from! Ready Set Goat is a one-button game with retro roots, sure to be a fun and addictive challenge!

Last long enough and maybe you'll be the G.O.A.T of the Day, or even the All Time G.O.A.T!
Forum Thread: Ready Set Goat! (by Subpixel)
---
Rebel Cops ($7.99)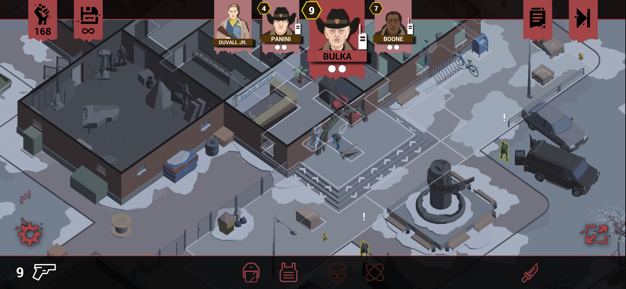 iTunes Description
You're not exactly the police, but you're the only ones on the side of justice
Viktor Zuev, a sadistic crime boss new on the scene, has quickly taken the town of Ripton by the throat. The community's leaders and even the local police have surrendered to his will. A master of intimidation and blackmail, Zuev has seized every major business in town, all of which he now controls as his own private fiefdom. But an outlaw band of renegade cops refuses to bow. With little hope of success, they fight on — for justice and the soul of their town.
Forum Thread: Rebel Cops (by HandyGames)
---
Rubble Bubble (Free)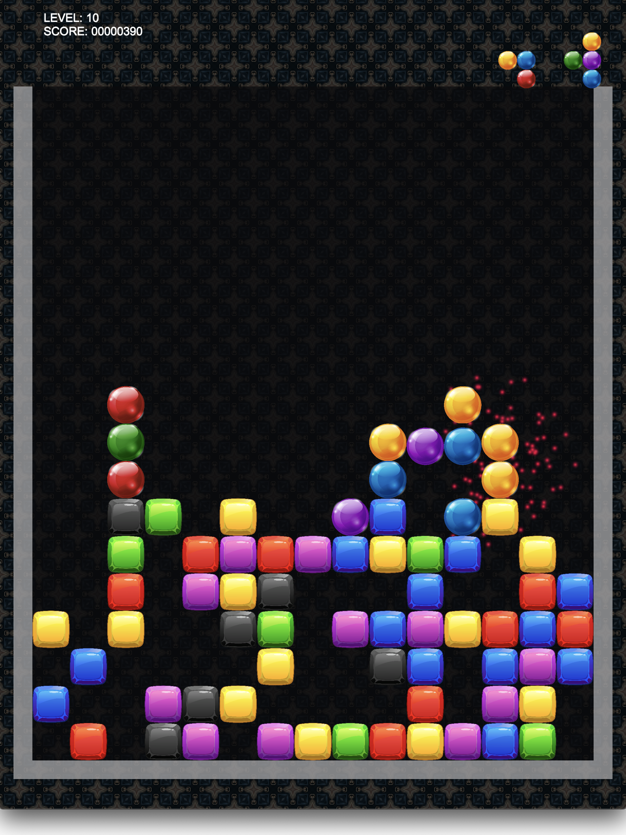 iTunes Description
GOAL
– Align 3+ colors to clear pieces.
– Wildcard pieces match any color.
– Avoid moving obstacles.
– Clear all stones from the screen.
Forum Thread: Rubble Bubble (by Ryan Bell)
---
SAMURAI ACES Classic (Free)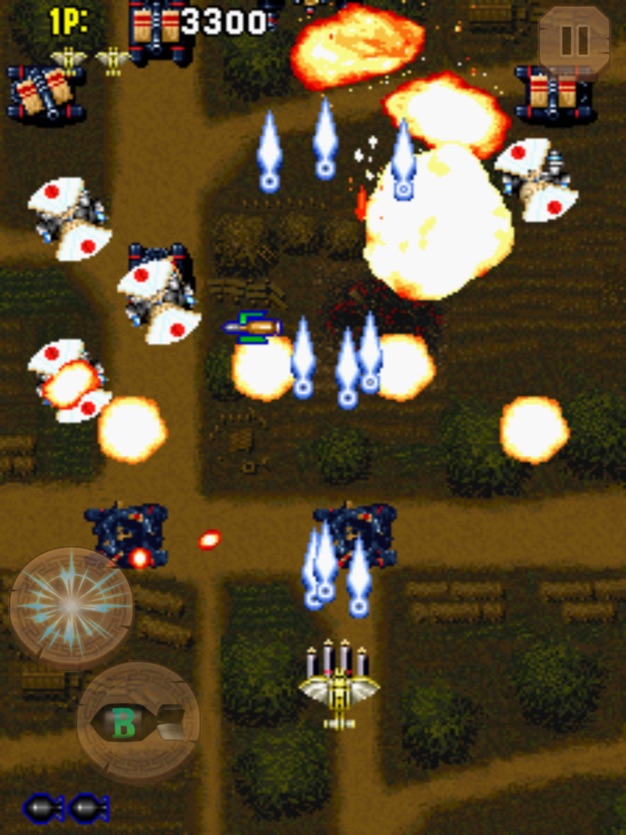 iTunes Description
Avoid attacks from all directions, defeat enemies and acquiring items to strengthen character. Try to get a highest score with strengthen characters.
Forum Thread: SAMURAI ACES Classic (by MOBIRIX/Psikyo)
---
Slot for Watch 3D (Free)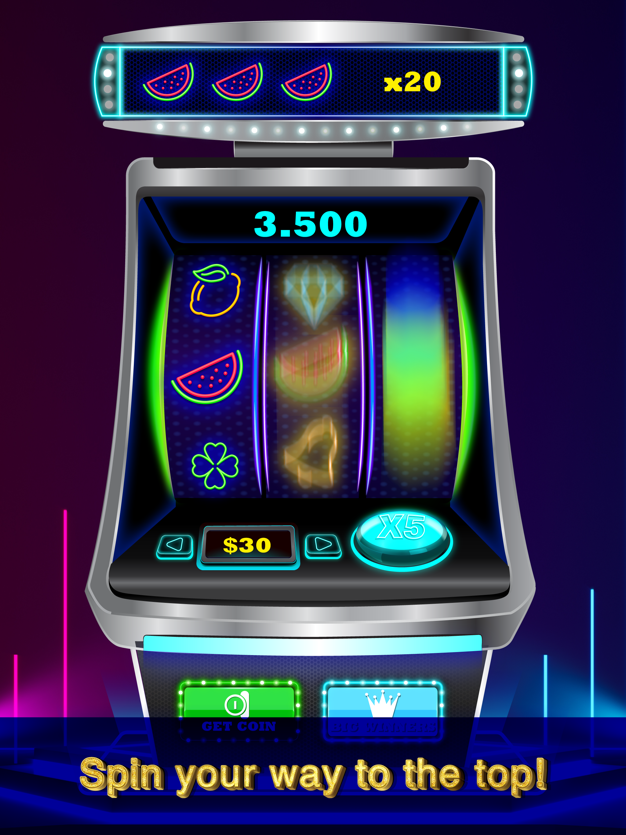 iTunes Description
***The game is made to play on Watch. But it is great on phone and tablet just as well ***

Now you can enjoy Slot anywhere you go. Whether it's in your sweet home or waiting in a line., the game syncs between your phone, tablet and watch…
Forum Thread: Slot for Watch 3D (by Gosiha)
---
SpaceTrash (Free)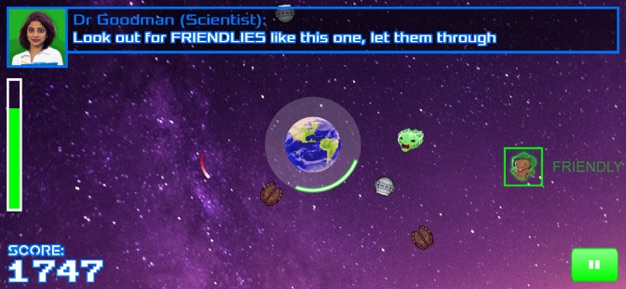 iTunes Description
"Pilot, Can you save the Earth?"

Protect the Earth from falling space junk and other astronomic threats using a huge energy shield known as the ARC. Save friendlies to heal the Earth and unlock special abilities.
Forum Thread: SpaceTrash (by SharkEgg)
---
Tap-A-Zombie (Free)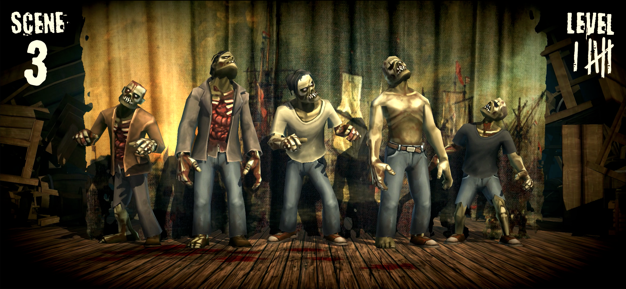 iTunes Description
Train your brain with "Tap-A-Zombie", the memory game for the not yet fully brain dead.

Admittedly, very loosely based on the famous 80s game "Simon Says" – only this time exclusively with a few no longer needed zombies… brain jogging at its best!

How far can you get without tapping wrong?
Forum Thread: Tap-A-Zombie (by Electronauts)
---
Worm Jazz (Free)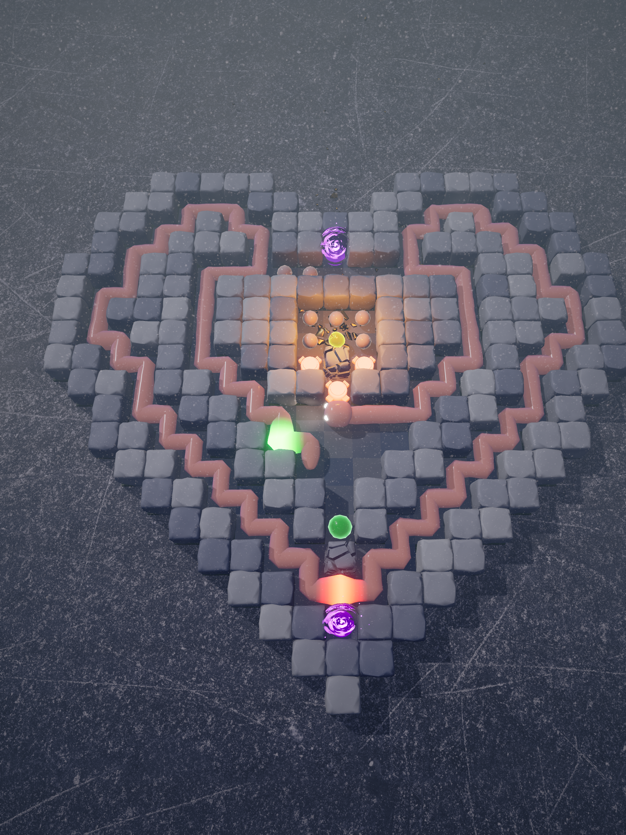 iTunes Description
Worm Jazz is an award-winning puzzle game that blends game mechanics from classics such as Snake and Bomberman. You take control of Mr. Mark, an earthworm with a particular fondness for smooth jazz and dapper headwear. Wriggle your way through intricate, mind-bending mazes filled with mines, wormholes and powerups! Are you able to gobble up all the food on each stage and reach the golden apple?
Forum Thread: Worm Jazz (by Inconspicuous Creations)
---
Zelle – Occult Adventure ($3.99)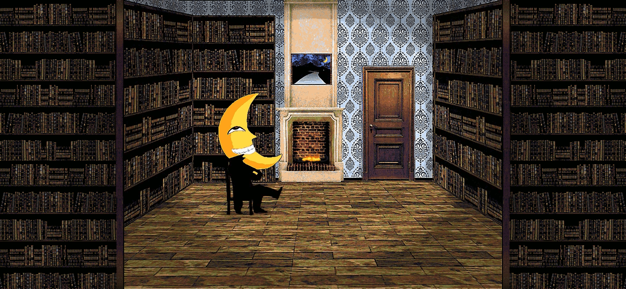 iTunes Description
Dear esteemed player,

It is truly a pleasure to meet you. I am Zogzo, Zelle's guide. What is Zelle, you ask? Hmmm. In a word, it's a game that's rather…peculiar. At times your hair may stand on end out of sheer terror. On other occasions you may be overcome by love's warmth. Zelle is quite the unusual horror adventure game.
Forum Thread: Zelle – Occult Adventure (by Fuming/Odencat)
---
Zombie Gunfire (Free)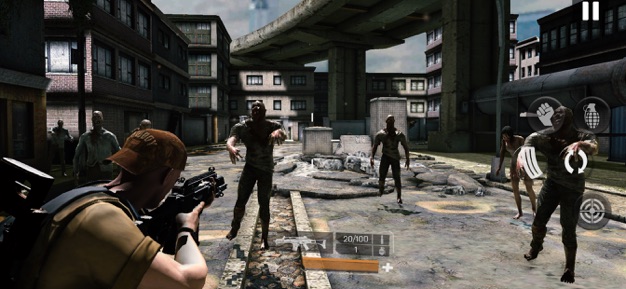 iTunes Description
– Overwhelming battles played in high resolution.
– Realistic graphics and exciting feedback on hits.
– Threatening zombies with diverse attack patterns.
– Various game modes: Campaign, Mission, Survival, Sniper
– Diverse weapon selections specialized for different characters.
– Weapon upgrade system for creating more powerful weapon.
Forum Thread: Zombie Gunfire (by forzagames)
---