Find out all about the latest strategy RPG from Machine Zone
Machine Zone (MZ), the publisher behind hit titles including Game of War, Mobile Strike and Final Fantasy XV: A New Empire, recently launched a new game – Crystalborne: Heroes of Fate. So, what's it all about? Why should you play it? And who exactly is Odette? Here are some quick-fire facts.
What's the story
The floating world of Horizon has been captured by an authoritarian called General Kaine, and his marauding army. The heroes of this sky-high land have been locked inside magical crystals. Only one hope for Horizon remains: that a new hero – the fated 'crystal breaker' – will arrive to save the day (that's where you come in).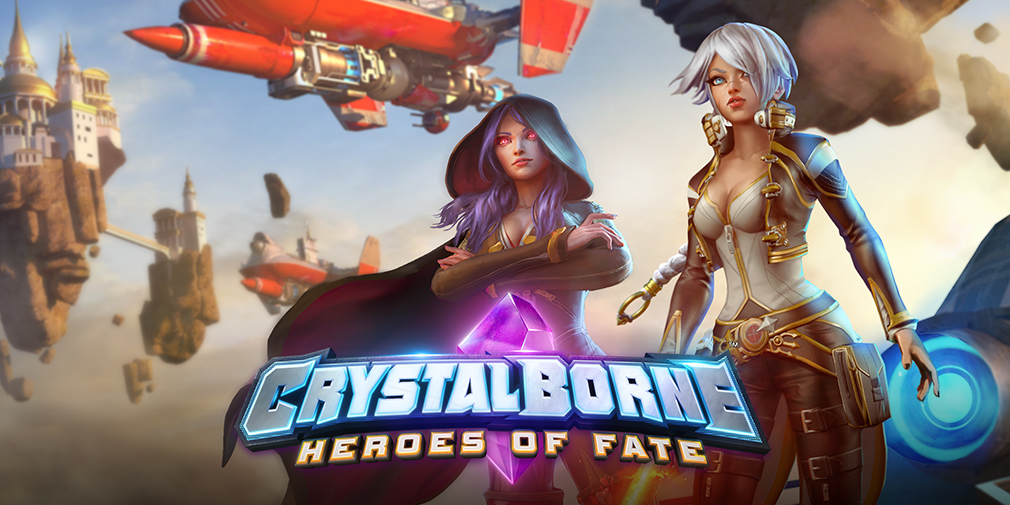 The story behind the story
MZ has stated that Crystalborne is intended to be an inspirational "space opera for the ages", with themes surrounding change, hope and liberation. The publisher is encouraging players from across the world to band together and work towards a common goal: helping good overcome evil.
Who is Odette?
A girl trained for war and wielding a fire sword, Odette is our central hero answering the call to save Horizon. With the help of other mercenaries fighting for the cause, she must use her skills in battle against Kaine and his army.
…But what's the gameplay like?
Crystalborne is a strategy RPG featuring turn-based battles, story missions, a guild conquest mode, card mechanics and an ever-growing roster of characters to collect, upgrade and send into the fray. Expect lots of explosive fighting, farming for resources and connecting with players around the world.
How much does it cost?
It's a free-to-play title available on iOS and Android now. Simply download Crystalborne: Heroes of Fate from Google Play or the App Store to start playing.
Sponsored Content
This article is sponsored content written by TouchArcade and published on behalf of Machine Zone to promote the launch of their new strategy RPG Crystalborne: Heroes of Fate . For questions or comments, please email [email protected]