Hello gentle readers, and welcome to the SwitchArcade Round-Up for February 20th, 2020. In today's jam-packed article, we've got a massive list of new games to check out. This is one of the strongest release days in a while, especially if you love retro games. Beyond that, we've got a little bit of news and the usual list of new sales to dig into. Let's head into the fray!
News
'Fantastic Four: Shadow of Doom' Hits 'Marvel Ultimate Alliance 3' on March 26th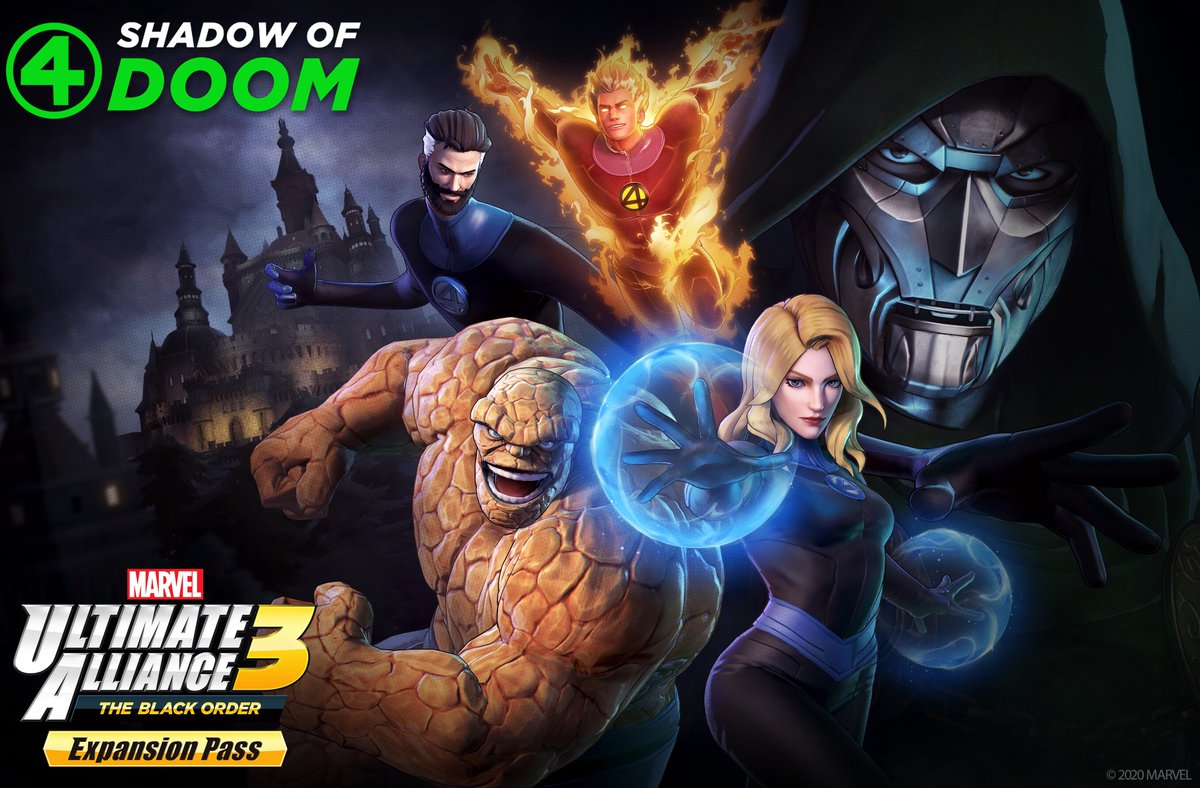 The third and final part of the Marvel Ultimate Alliance 3 Expansion Pass content now has a release date. Fantastic Four: Shadow of Doom will be available on March 26th, allowing you to take control of Marvel's First Family as they battle against the machinations of the diabolical Doctor Doom. You don't want to miss this one, True Believers! Apparently there's even some new story content in this one, so it's not just a character drop. I know Marvel's been letting the Fantastic Four back into video games for a while now, but it's still nice to see them back. So pencil it in on your calendars, friends: March 26th is Clobberin' Time.
New Releases
Devil May Cry 3 Special Edition ($19.99)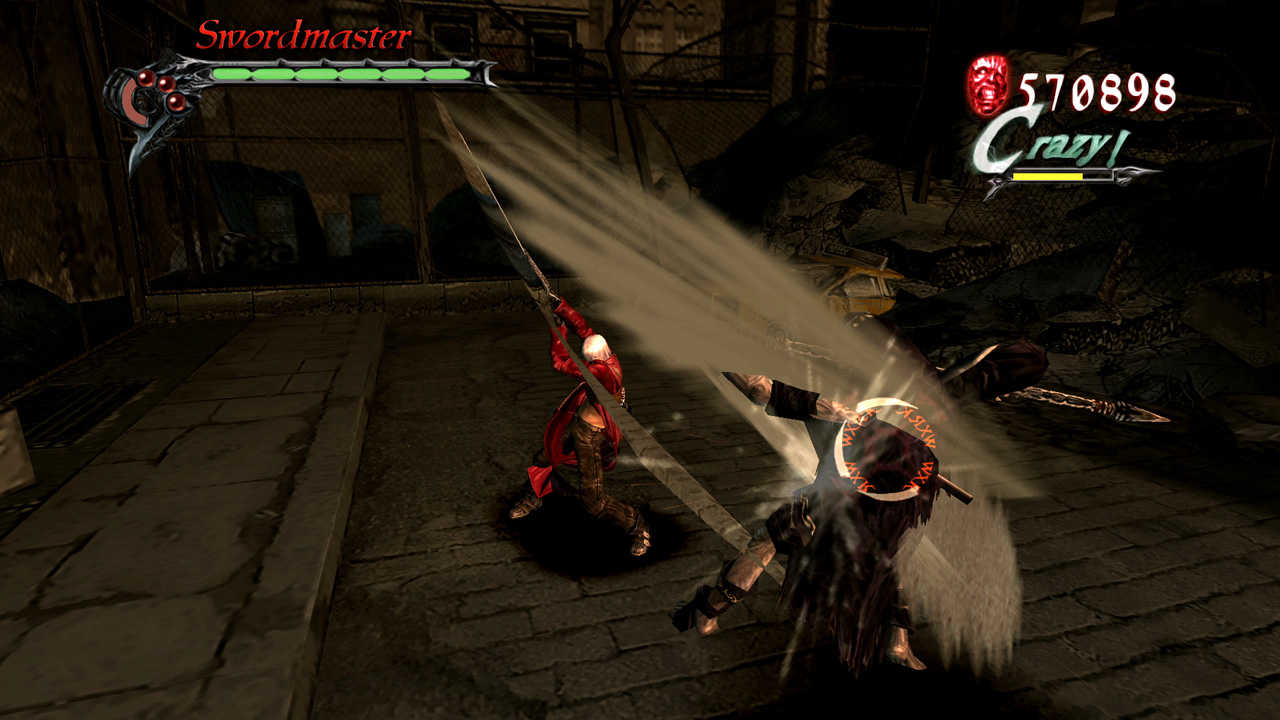 SwitchArcade Highlight!
I mean, it's more like a Special Special Edition, isn't it? Dig into the greatest version yet of one of the finest stylish action games of all-time. This not only includes all of the content from previous releases, like the ability to play as Vergil, it also includes three major exclusive additions. You can now do style and weapon switches on the fly, which opens up an entire new world of ridiculous combo potential. There's also a local two-player co-op mode that sends you and a buddy into the Bloody Palace as Dante and Vergil. Just think of how wild the combos can get with the two brothers battling beasties back-to-back. Heck yeah.
Double Dragon & Kunio-Kun: Retro Brawler Bundle ($39.99)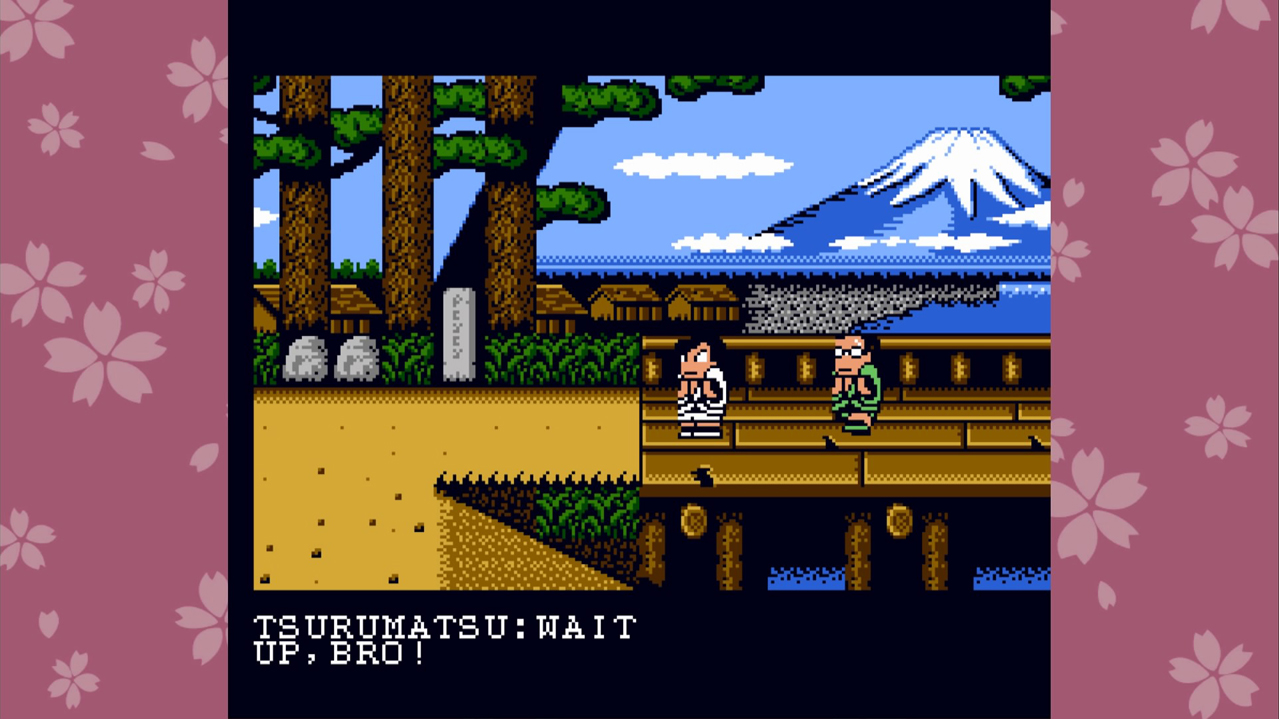 SwitchArcade Highlight!
Geez, this is something. Arc System Works has collected all eleven of the Kunio-Kun/River City Famicom games, all three NES Double Dragon games, and four of the localized River City games into one big bundle here. Every last one of those Famicom games has been translated into English, even the ones that were already localized before. So if you want to play River City Ransom with Alex and Ryan in jeans and T-shirts, you can. If you'd prefer to play Downtown Nekketsu Story with Kunio and Riki in their school uniforms instead, you can do that too. But wait, there's more! You can play the games as they were back in the day, or play special upgraded versions that fix bugs and improve performance, greatly reducing the slowdown and sprite flicker that tended to plague these games in their original forms. There's also a list of challenges for every game to give you something to shoot for. Frankly an incredible set of some very fun games. I'll be doing a full review of this one soon.
SEGA AGES Sonic the Hedgehog 2 ($7.99)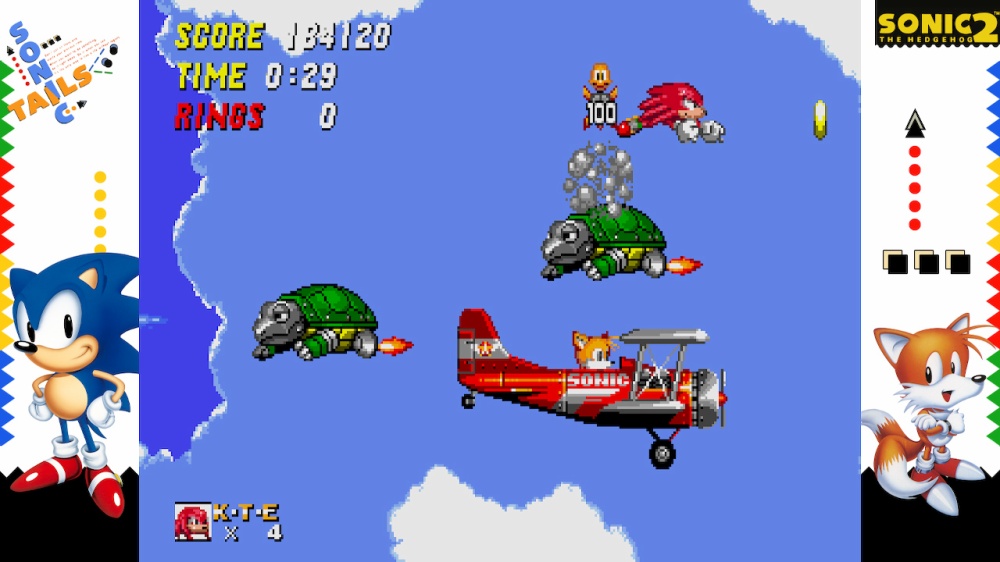 SwitchArcade Highlight!
Okay, some of you probably already have the SEGA Genesis Classics Collection on your Switch, which includes Sonic the Hedgehog 2 and something like 50 other Genesis games for just over three times the price of this SEGA AGES release. Well, this version is not only a much better quality port, it also includes some neat extras. The Drop Dash from Sonic Mania has been added along with an indicator showing your current Ring Chain and Max Ring Chain. The Ring Keep mode is back, making it easier to hold on to your rings. Clearing the game in any mode unlocks Super Sonic Mode, which allows you to play as Super Sonic from the start without dealing with those nonsense bonus stages. Knuckles has been added to the game, and he even gets his own Super Knuckles mode similar to Sonic's when you clear the game with him. Throw in a challenge mode and the usual SEGA AGES options, and you have a compelling version of this classic.
SEGA AGES Puyo Puyo 2 ($7.99)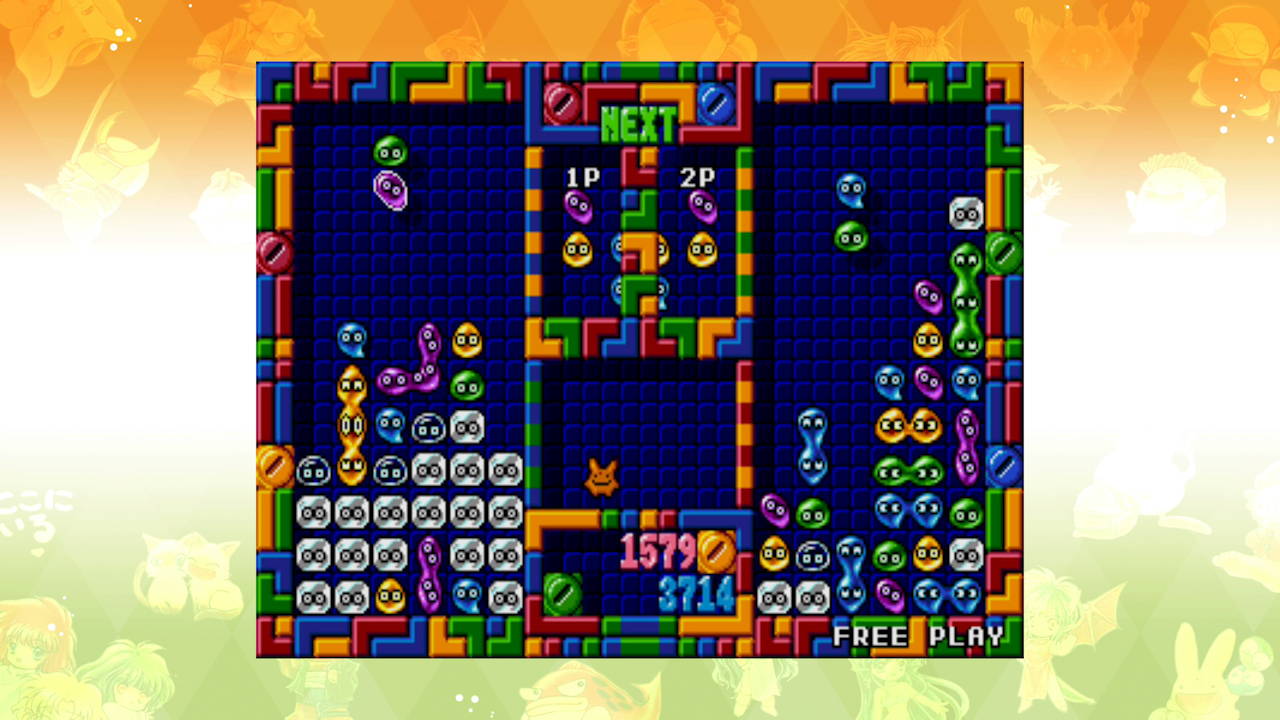 SwitchArcade Highlight!
This is the SEGA AGES release of the arcade version of Puyo Puyo 2, widely considered one of the finest entries in the series by Puyo Puyo fans. Although Switch Online subscribers can play the Super NES port of this game in the Super NES Switch Online library, this version offers some compelling features to convince you to part with some money. You can play in the standard arcade mode, go head to head with another player on the same system in versus mode, take on all rivals in the tournament mode, or head online for some network play. As the game itself was never brought out in English, character introductions are available to give you information on everyone. There are also lots of neat options like a rewind feature and some colorblind modes.
Oddmar ($9.99)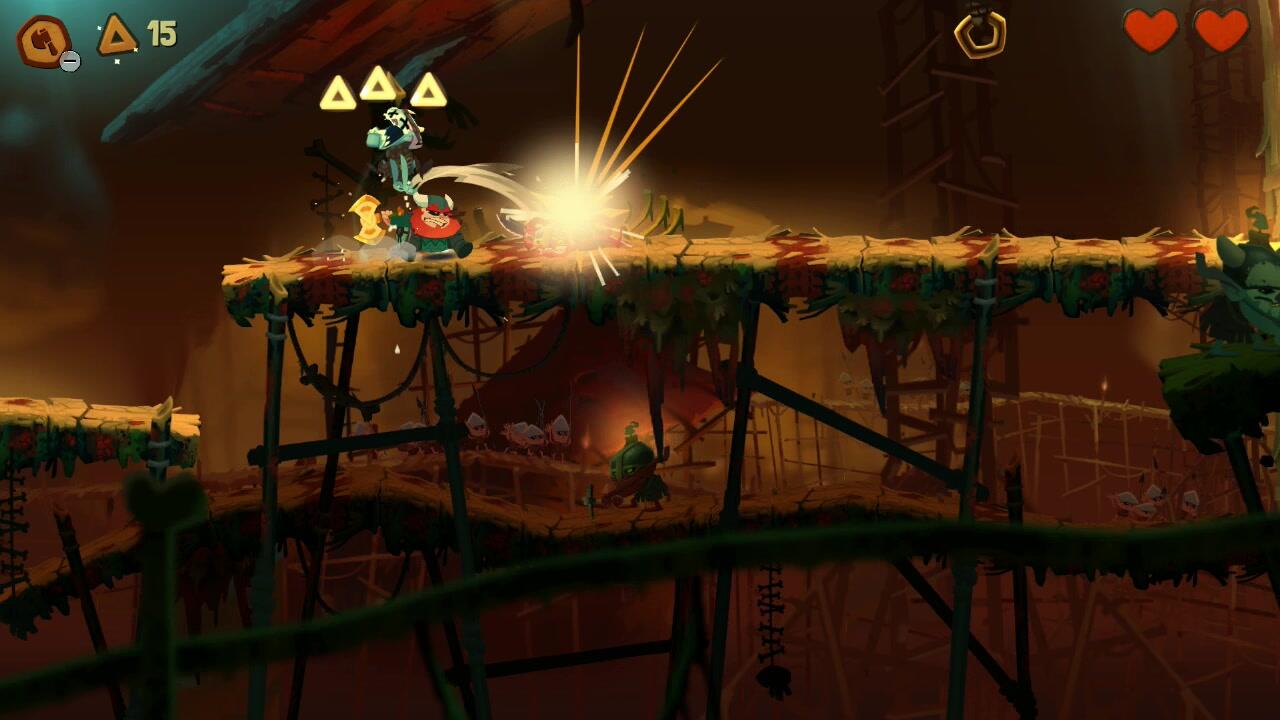 SwitchArcade Highlight!
The villainous Carter Dotson once sang the praises of this game quite sweetly when it first arrived on mobile platforms a couple of years ago. At that time, he said that console owners would happily pay three times its price of $4.99 if the game were to have released on those platforms instead. Well, I guess we'll be able to test that theory now. Not exactly, mind you. It's only twice the price. The game remains excellent, of course. The only real knock I've got on it is that it feels like it ends a little earlier than I'd prefer, but I know plenty of people that were more than satisfied by its two or three hours of platforming fun. If you've got ten bucks to burn and you want a gorgeous, satisfying action game to get you through a couple of evenings, you could do a lot worse than Oddmar.
Vitamin Connection ($19.99)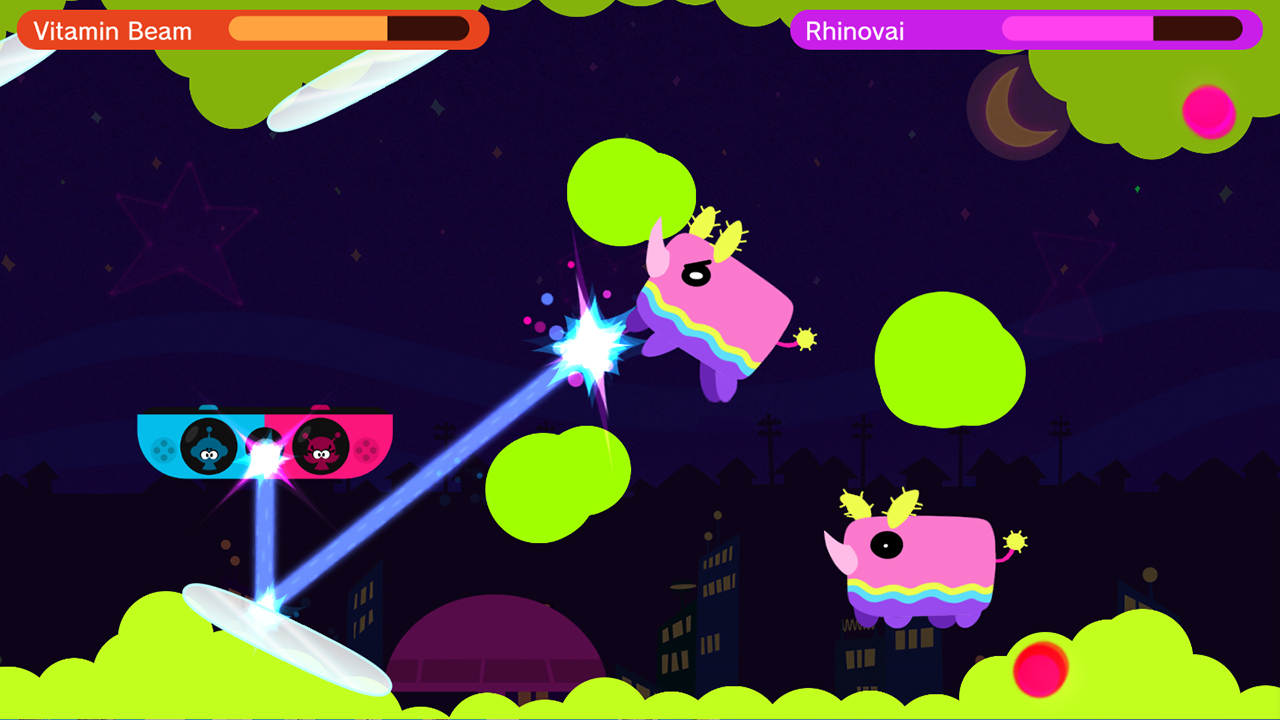 SwitchArcade Highlight!
What is it with today? So many great games to play. This is the latest from Shantae creators WayForward, and it's certainly got a unique premise. Vita-Boy and Mina-Girl have to pilot their Capsule Ship and battle nasty pathogens inside the body of a host. It's fun enough as a solo effort thanks to how much gameplay variety is packed into its six worlds. But if you get another player in with you, the game becomes a whole new beast. One of you uses a vertical Joy-Con to move the ship and shoot, while the other holds a Joy-Con horizontally to rotate the ship and aim. As you would expect from a game from this developer, the presentation is fantastic. If you're looking for something new and different, Vitamin Connection will probably fit the bill.
Under Night In-Birth Exe:Late cl-r ($39.99)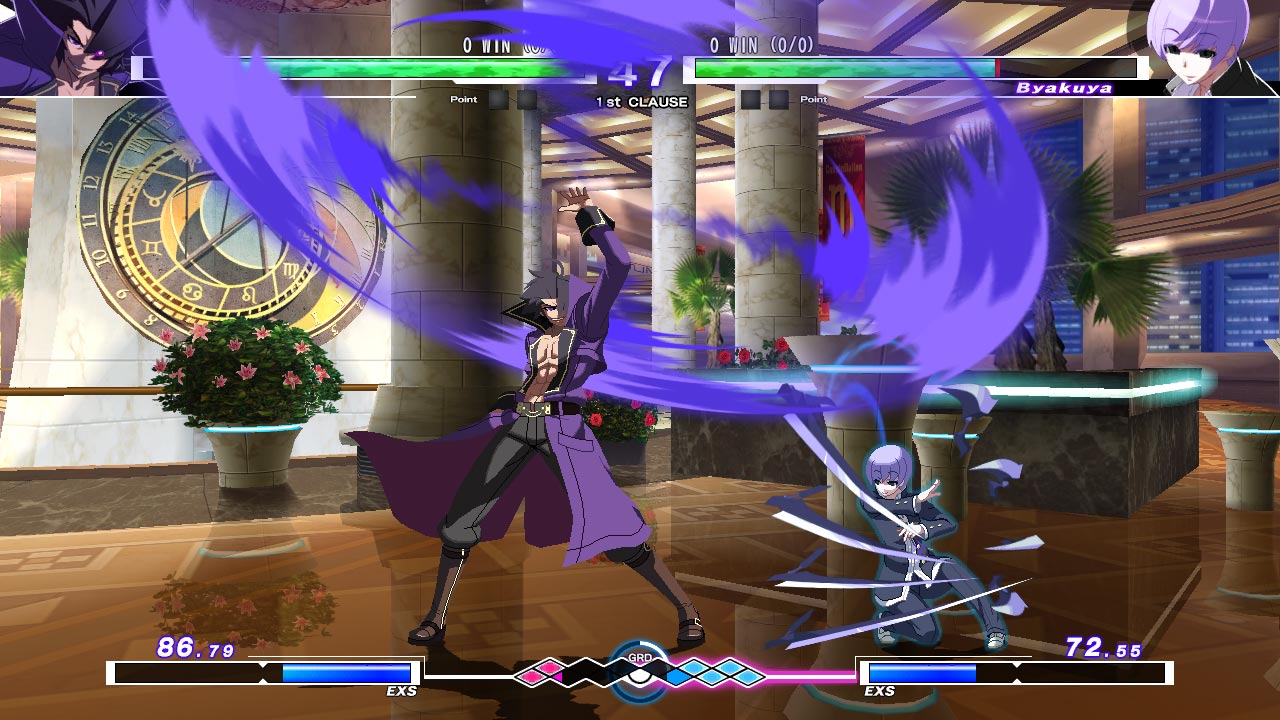 SwitchArcade Highlight!
You know, I try to keep a relatively open mind when it comes to titles, but that title right there can just go take a long walk off a short pier. Setting that aside, this is a really spiffy-looking fighting game from French-Bread, Arc System Works, and publisher Aksys Games. It's an update of the popular Under Night In-Birth Exe: Late st, which itself was an update of an update of the original Under Night In-Birth. There's a new playable character and a bunch of other improvements and additions, making this the ultimate version of the game. It's also the first to release on the Switch, so that gives it a little extra appeal for Switch owners. It's an excellent fighter that fans of games like Melty Blood and BlazBlue will likely enjoy quite a bit.
Sudoku Relax 4 Winter Snow ($5.00)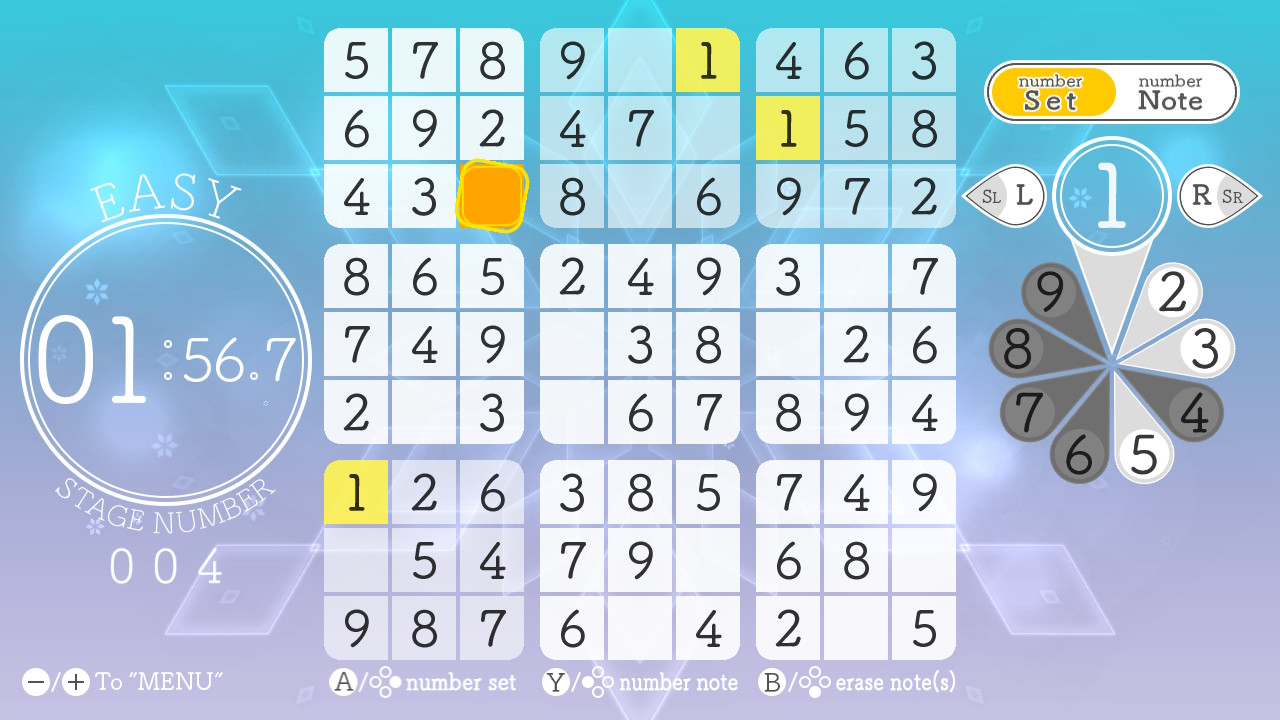 Yeah, it's another one of these Sudoku Relax games. You probably know how this works by now. You get 300 puzzles across three different difficulty modes with some unlockable backgrounds and tunes that are inspired by the winter season. There are optional touch controls if you're playing undocked, and… that's pretty much everything I have to say about this. If you like doing Sudoku puzzles and want another game featuring them, this is clearly one of them.
Blood Will Be Spilled ($14.99)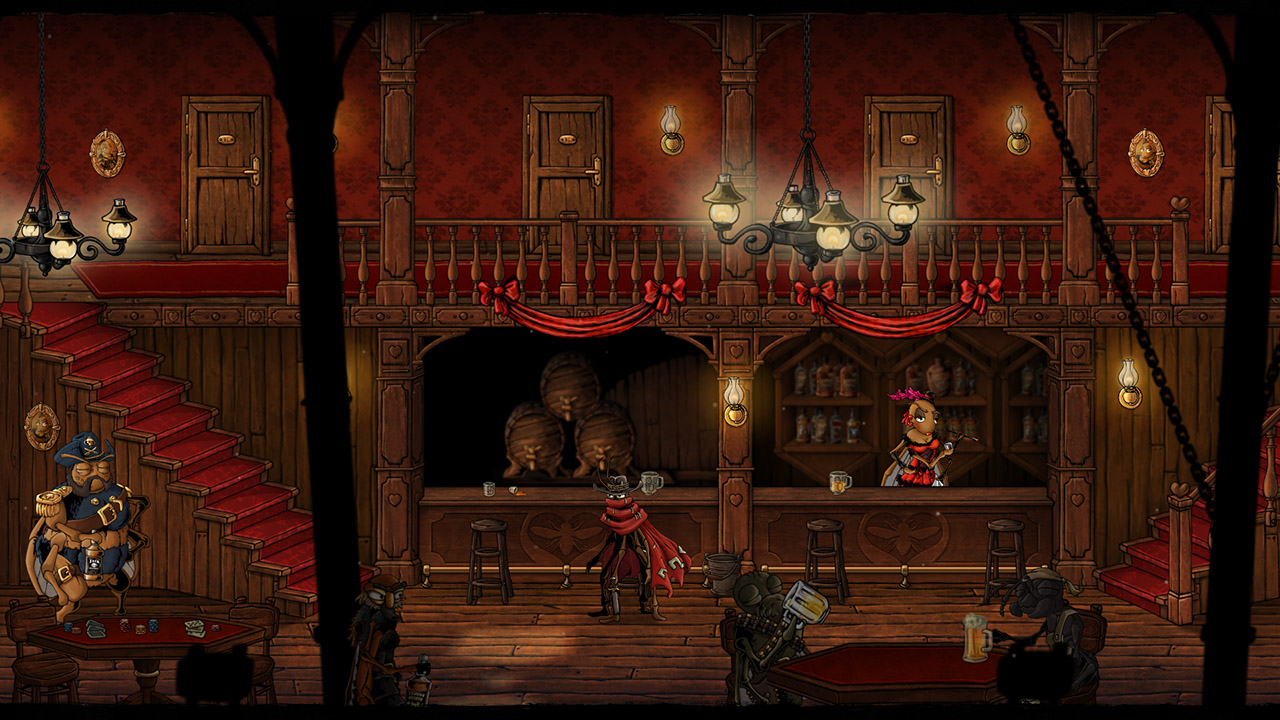 Gosh, I wish I liked this game as much as I like its concept. The theme is a Wild West but with insects, and you play as a mosquito bounty hunter. The art is great, and the story and characters are both fairly good. The gameplay is a mix of platforming and turn-based battles that greatly resemble SteamWorld Heist. And this is where things start to go badly. The platforming just isn't good at all. The battles fare a bit better, but they're still quite bland and lacking the depth I'm looking for with this sort of thing. It's not awful, but you'd have to be willing to put up with a whole lot of rough edges to get through this. Very cool idea, though.
Lines XL ($1.99)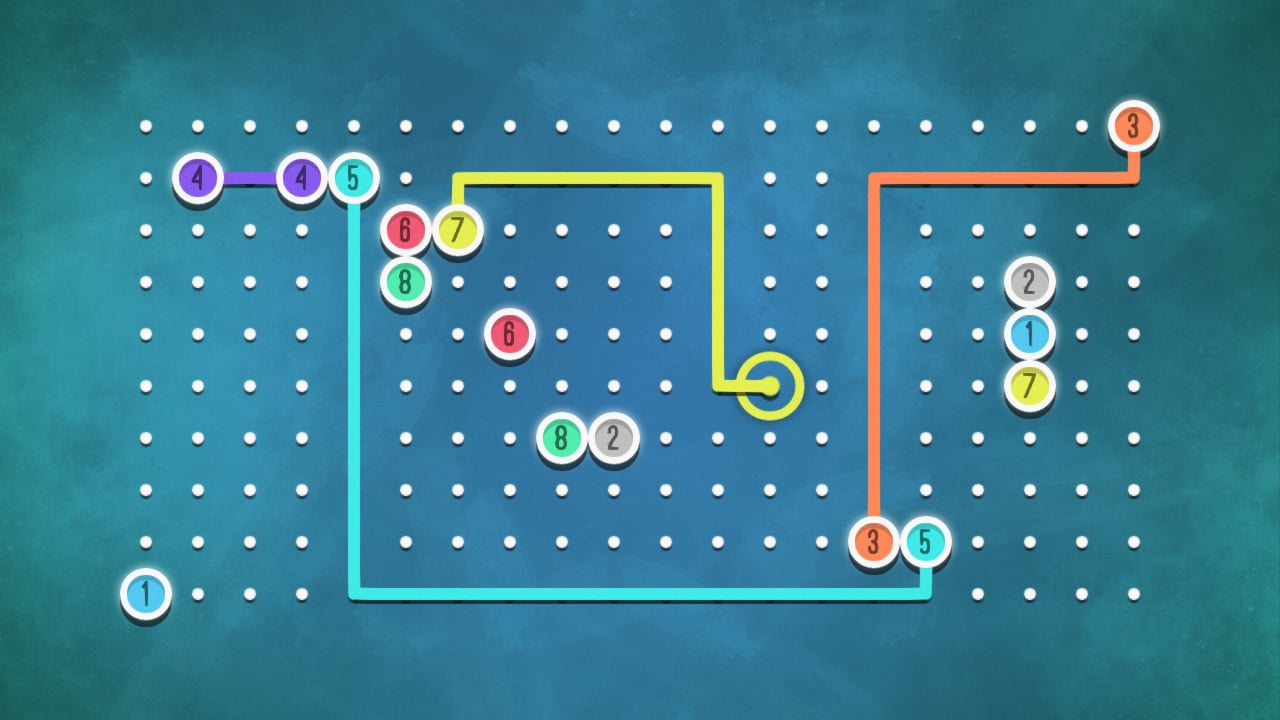 This is the third one of these from this developer, and it's pretty much more of the same. The puzzles are of the PathPix/Slitherlink/Numberlink variety, and you get a whopping 500 of them for your two bucks. Draw lines between nodes using the numbers to guide you. I like this kind of logic puzzle, so even though this is essentially a minimal-frills level pack, I think I can spare a couple of lousy dollars for the hours of enjoyment I'll get out of it. If you also enjoy a nice logic puzzle, I think you'll find Lines XL to easily be worth your time and money.
Uncharted Tides: Port Royal ($14.99)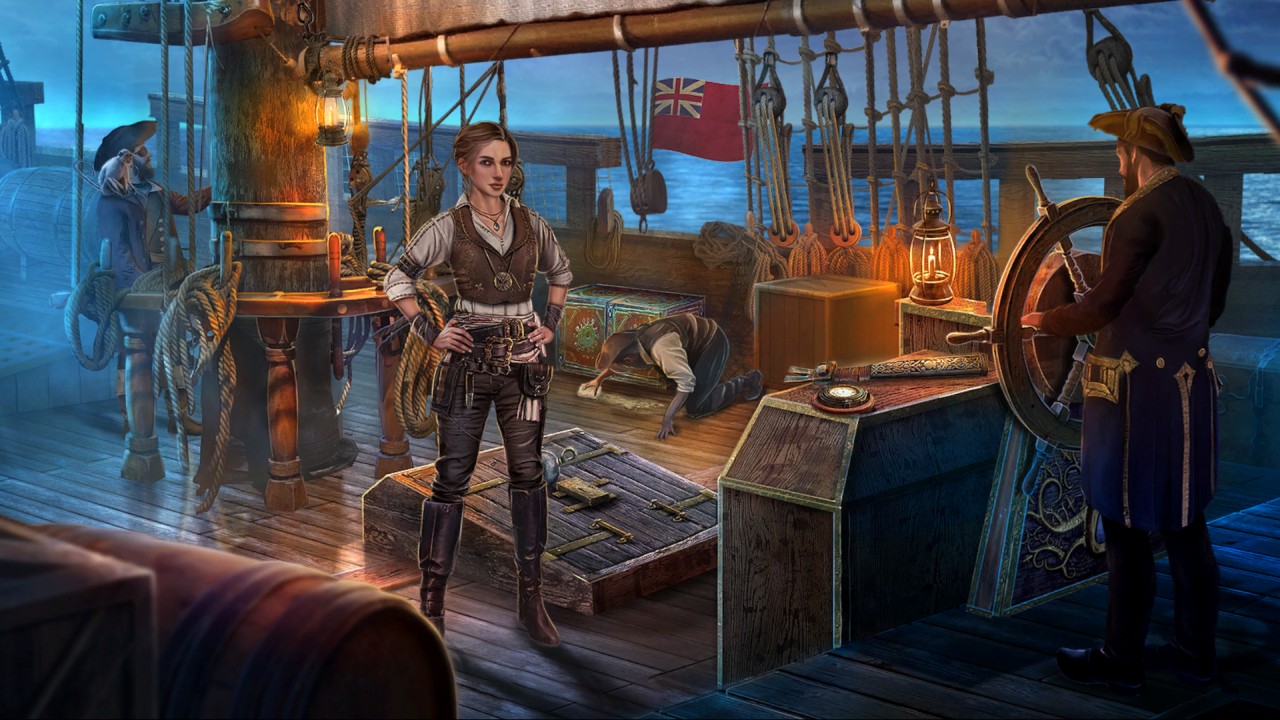 Oh look, it's another Artifex Mundi hidden object adventure game. Well, these have a fairly dedicated audience on the Switch already, so it's not surprising to see more of them. If you don't know how these go, they're generally pretty casual affairs that involve some light puzzle-solving and somewhat engaging stories. Not really my kind of thing, but if it happens to be yours, you probably don't need me to tell you what to do here. Reviews for this game were quite positive on other platforms, if that helps any.
Fred3ric ($9.99)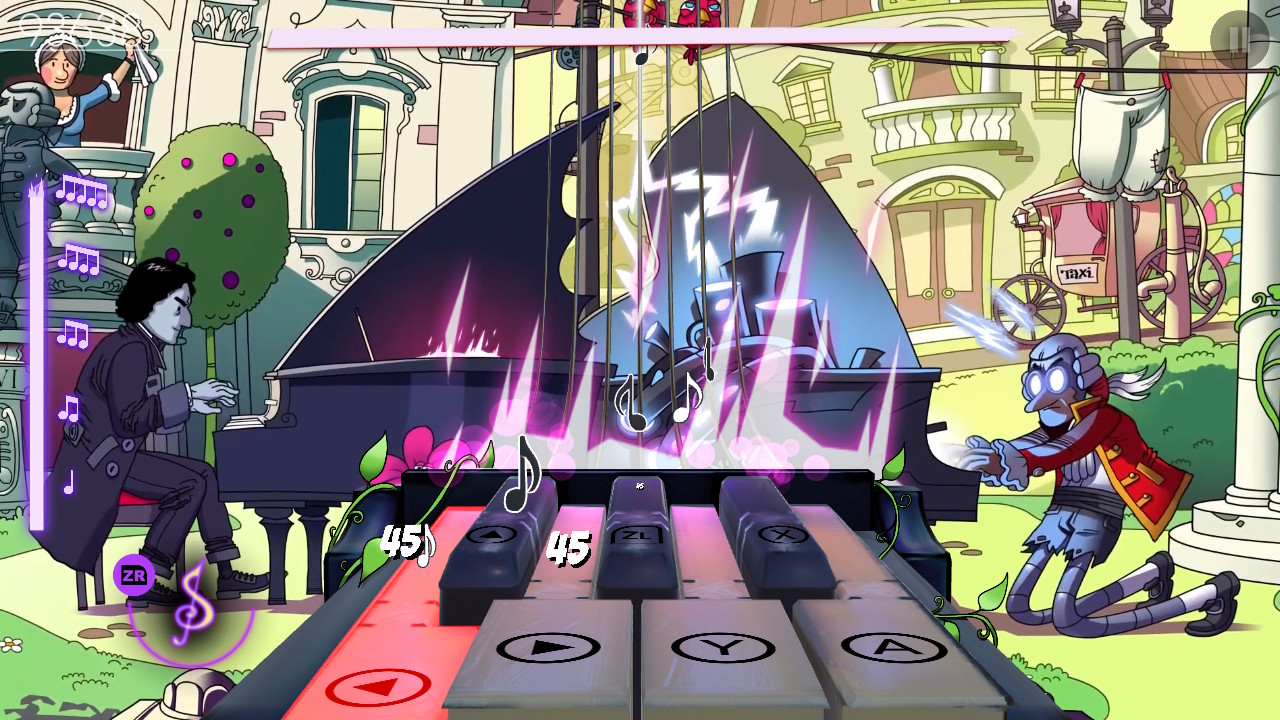 Look, I don't dislike the Frederic series. They're enjoyable music games with a fun hook to them. But let's be completely honest here: the first two games in the series are regularly on sale for under fifty cents, and I suspect this one will hit that point before too long as well. Thus, unless you are truly aching for more of the same (admittedly decent) Frederic gameplay you got in the first two games, it's probably a good idea to just chill out and wait for gravity to do its job on that price tag.
A Sound Plan ($4.99)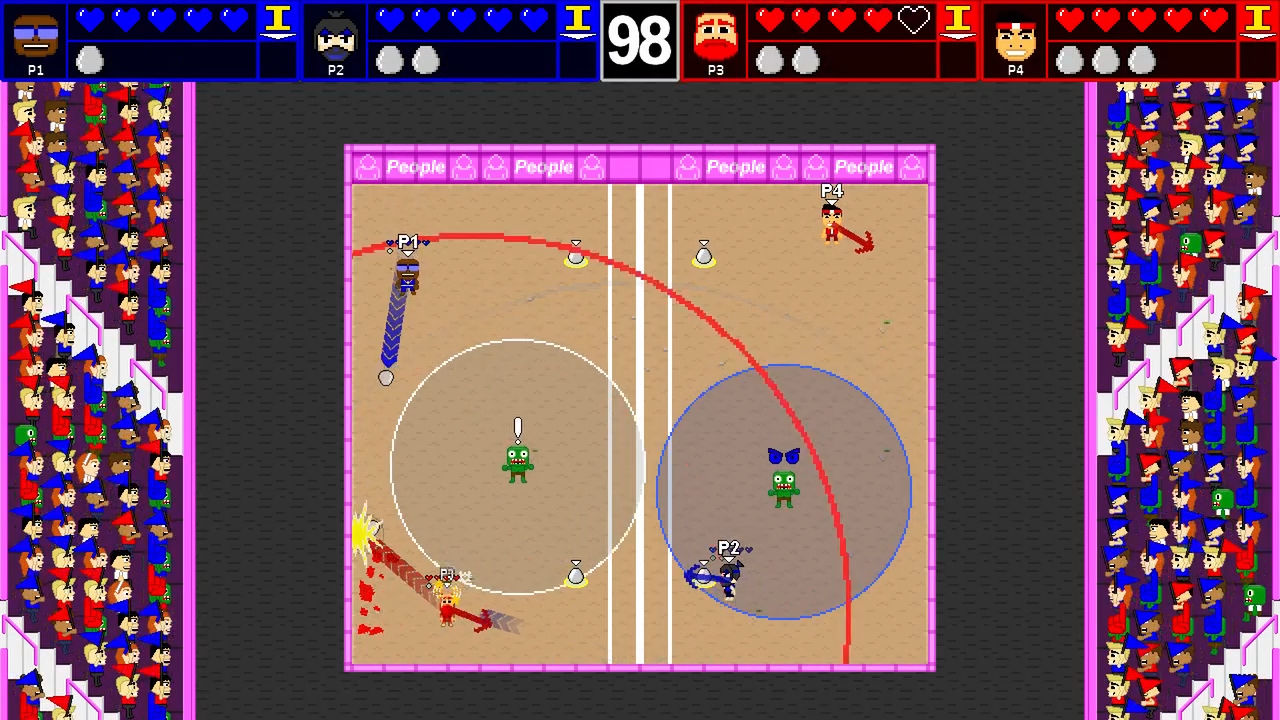 A party game for up to four players, this game seeks to prove the old adage: you don't need to outrun the zombie, you just need to outrun your friend. You have to be the last one standing, and there are a couple of ways you can go about that. Both of them involve rocks. You can bash in some heads using the rock, or toss it and use the sound it makes to lure zombies over to another player. There are ten different arenas to battle in, each with their own shapes and obstacles. The whole thing looks a bit on the cheap side, but guess what? It's five bucks. It is on the cheap side. Not bad for what it is.
Corridor Z ($7.99)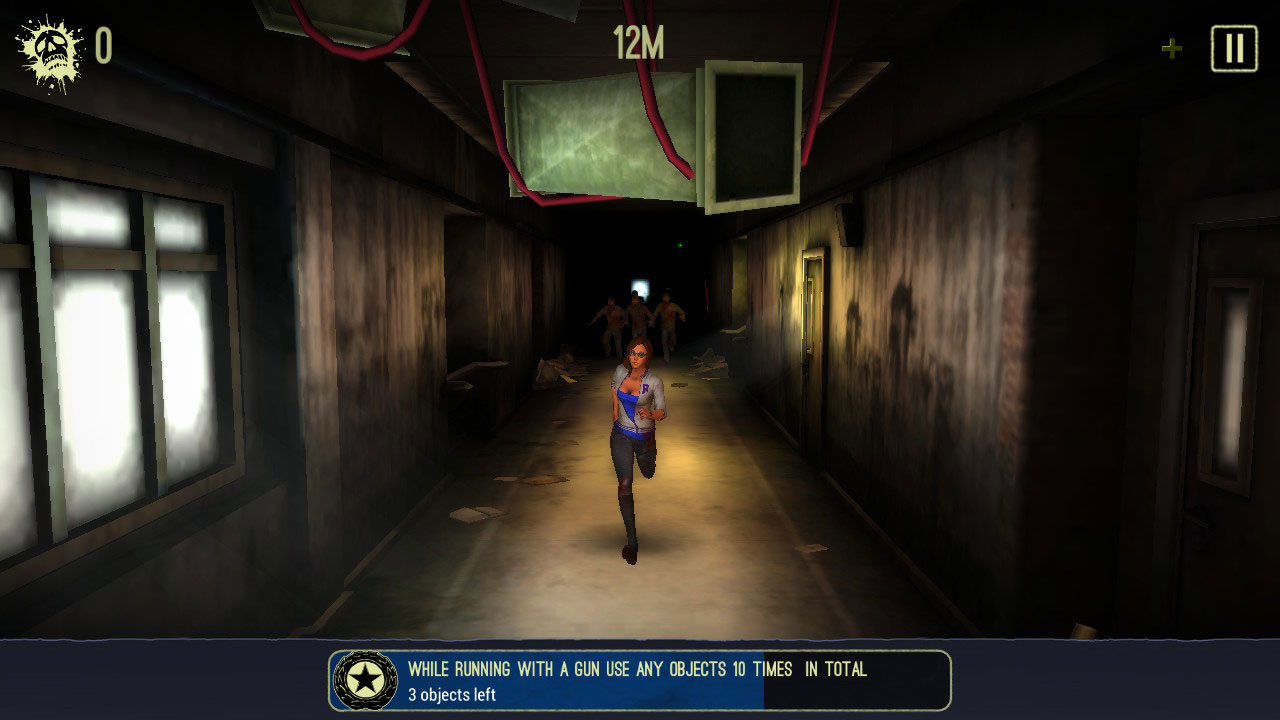 This is an auto-runner where you need to stay ahead of a pack of zombies. What makes this different from the many other games of that description is that in this one, you're running towards the camera. Yeah, like in Mickey Mania or the Crash Bandicoot games. There are three different characters, each with their own list of challenges to check off. Otherwise, this is pretty much par for the course: upgrade weapons, check off goals, and see if you can survive long enough to reveal the story. Somehow people had the thought to leave behind a bunch of audio logs that you can pick up to hear what happened. How convenient! This came out ages ago on mobile and is indeed a free-to-play game there, so if you want to see how well you like it, feel free to give it a spin on your phone or tablet first.
Sales
(North American eShop, US Prices)
As usual, most of the sales haven't come through yet at the time of writing. We'll catch up to them tomorrow. For now, we've got an okay list of games to look at. Fans of Hero Quest will want to consider Dark Quest 2 at half-price, at the very least. Not too much of note in the outbox, but you may want to have a gander at it anyway.
Select New Games on Sale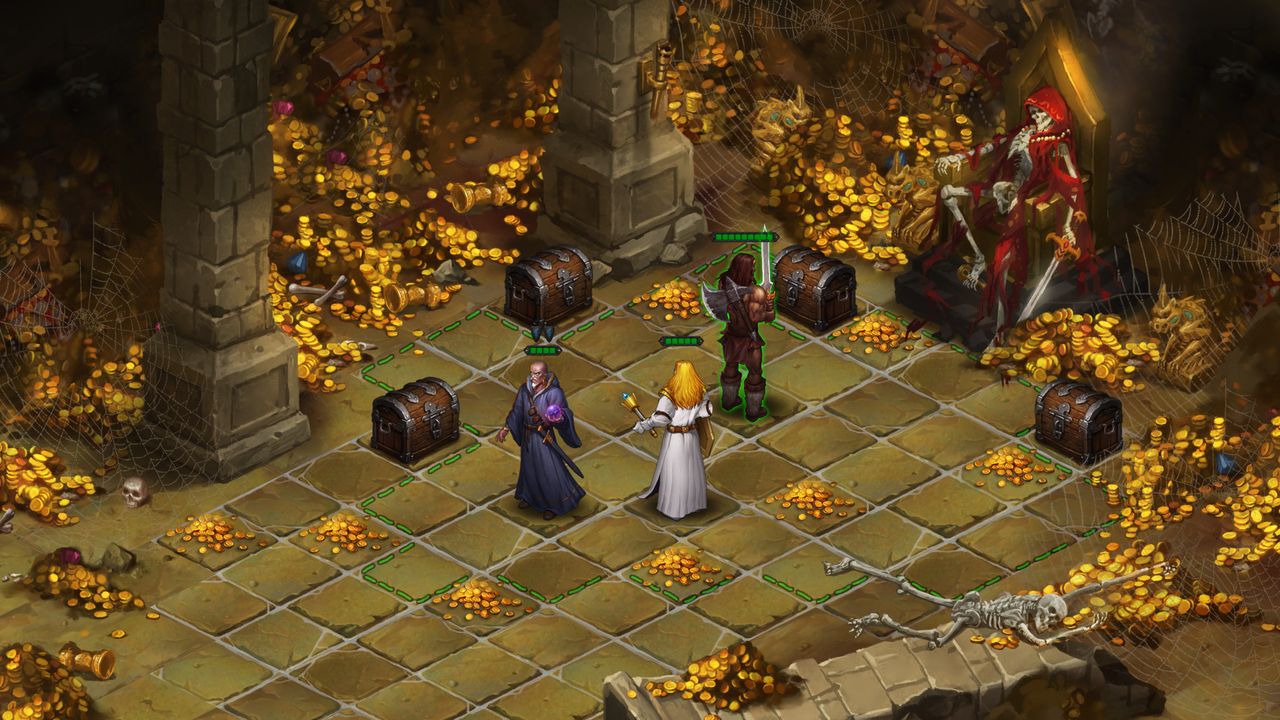 Dark Quest 2 ($5.49 from $10.99 until 3/10)
Lifeless Planet: Premiere ($7.99 from $19.99 until 2/29)
Danger Mouse: The Danger Games ($3.99 from $4.99 until 3/8)
A Case of Distrust ($5.99 from $14.99 until 2/29)
Find The Balance ($0.49 from $4.99 until 3/9)
Hardway Party ($0.49 from $4.99 until 3/9)
Pinstripe ($5.99 from $14.99 until 2/29)
Roarr! Jurassic ($2.49 from $4.99 until 2/26)
Apocalipsis Wormwood ($2.49 from $4.99 until 2/26)
SKYHILL ($2.99 from $4.99 until 2/26)
We. The Revolution ($9.99 from $19.99 until 2/26)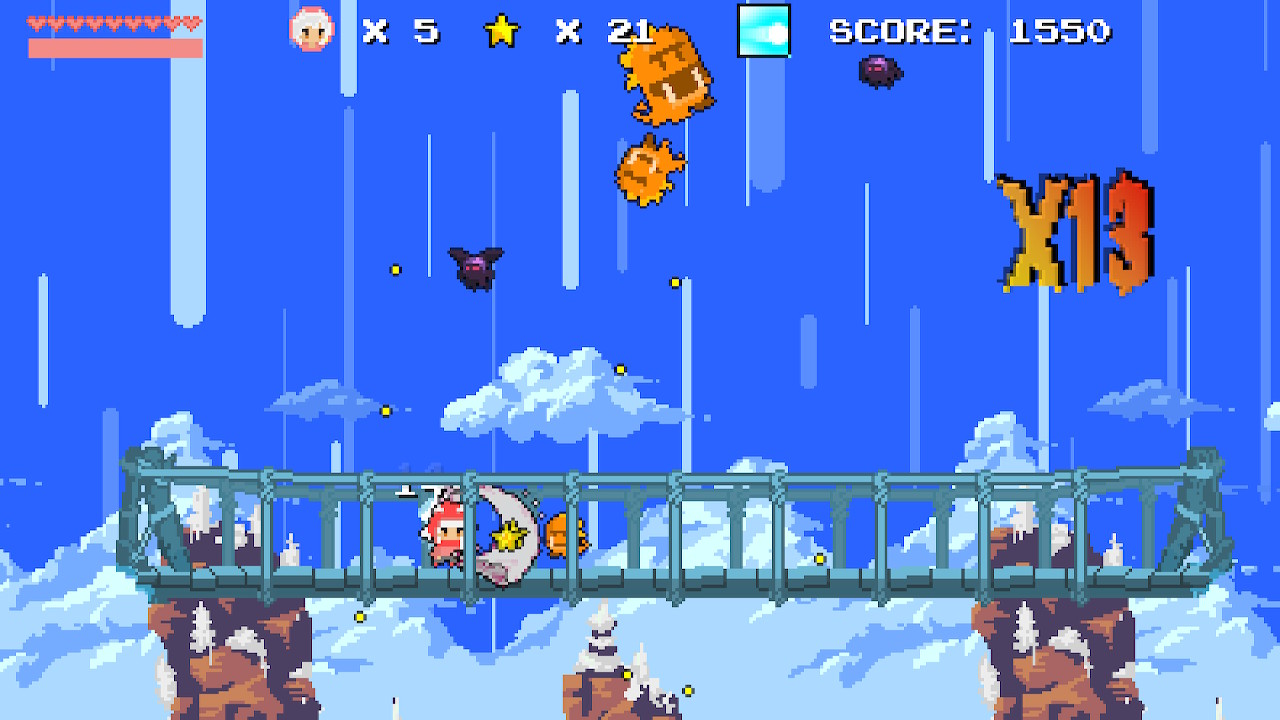 Taimumari: Complete ($4.49 from $14.99 until 3/9)
IN-VERT ($1.49 from $4.99 until 3/9)
Golazo! ($9.74 from $14.99 until 2/26)
Oliver's Adventures ($2.09 from $6.99 until 3/9)
Chop is Dish ($0.90 from $3.00 until 3/9)
Lanternium ($2.99 from $9.99 until 3/9)
Where the Water Tastes Like Wine ($13.99 from $19.99 until 2/29)
Big Pharma ($20.99 from $29.99 until 2/26)
Save Koch ($16.00 from $20.00 until 3/5)
Nightmares from the Deep 2 ($2.99 from $14.99 until 3/1)
EQQO ($4.00 from $6.00 until 3/2)
Sales Ending Tomorrow, Friday, February 21st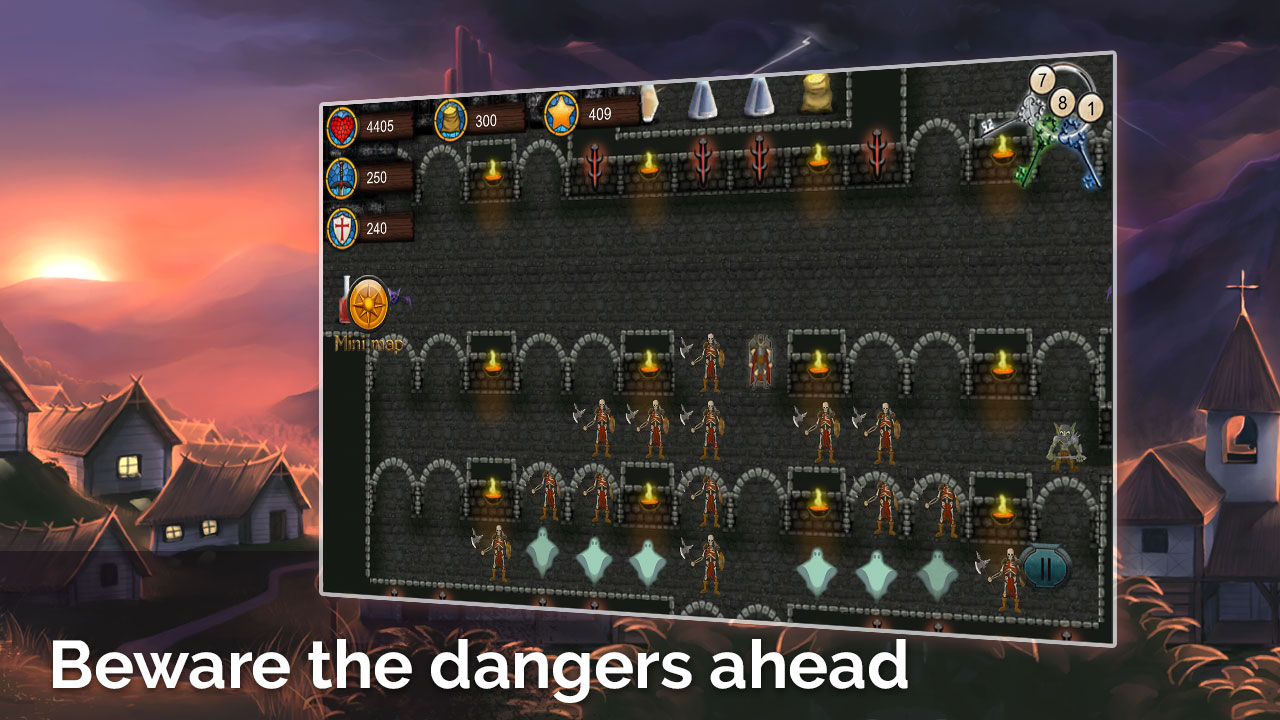 Dark Tower: RPG Dungeon Puzzle ($3.50 from $5.00 until 2/21)
Drift Legends ($4.99 from $9.99 until 2/21)
Hand of Fate 2 ($14.99 from $29.99 until 2/21)
Last Encounter ($10.49 from $14.99 until 2/21)
Madorica Real Estate ($9.99 from $14.99 until 2/21)
Mimic Hunter ($0.99 from $4.99 until 2/21)
Mitsurugi Kamui Hikae ($7.14 from $11.90 until 2/21)
Pizza Parking ($1.49 from $5.99 until 2/21)
Some Distant Memory ($9.09 from $12.99 until 2/21)
SpaceColorsRunner ($1.19 from $5.99 until 2/21)
Spice and Wolf VR ($17.49 from $24.99 until 2/21)
StarBlox Inc. ($0.99 from $9.99 until 2/21)
Street Basketball ($0.59 from $5.99 until 2/21)
The Journey Down: Chapter One ($5.99 from $9.99 until 2/21)
The Turing Test ($16.99 from $19.99 until 2/21)
Tower of Babel – No Mercy ($8.99 from $9.99 until 2/21)
That's it for today, friends. We'll be back tomorrow with even more new releases and what will assuredly be a hefty list of new sales. Will there be anything else? Probably not! But sometimes wishes come true. I'll see you all then and we'll find out together. I hope you all have a dandy Thursday, and as always, thanks for reading!