For the past 25+ years Spiderweb Software has been creating incredibly compelling and unique role-playing games, and while that's a long time for any game studio to stay in business actively making games, it's especially remarkable for Spiderweb seeing as it is predominantly one person, Jeff Vogel. Chances are pretty good that TouchArcade readers are already familiar with Spiderweb as they've released a ton of their games on iPad over the past decade, like games from the Avernum and Avadon series, and for the first time ever they also released a game on the iPhone with last December's Queen's Wish: The Conqueror. With the Queen's Wish release now in the rearview mirror, Spiderweb has announced what their next project will be, and they're digging into their past for this one.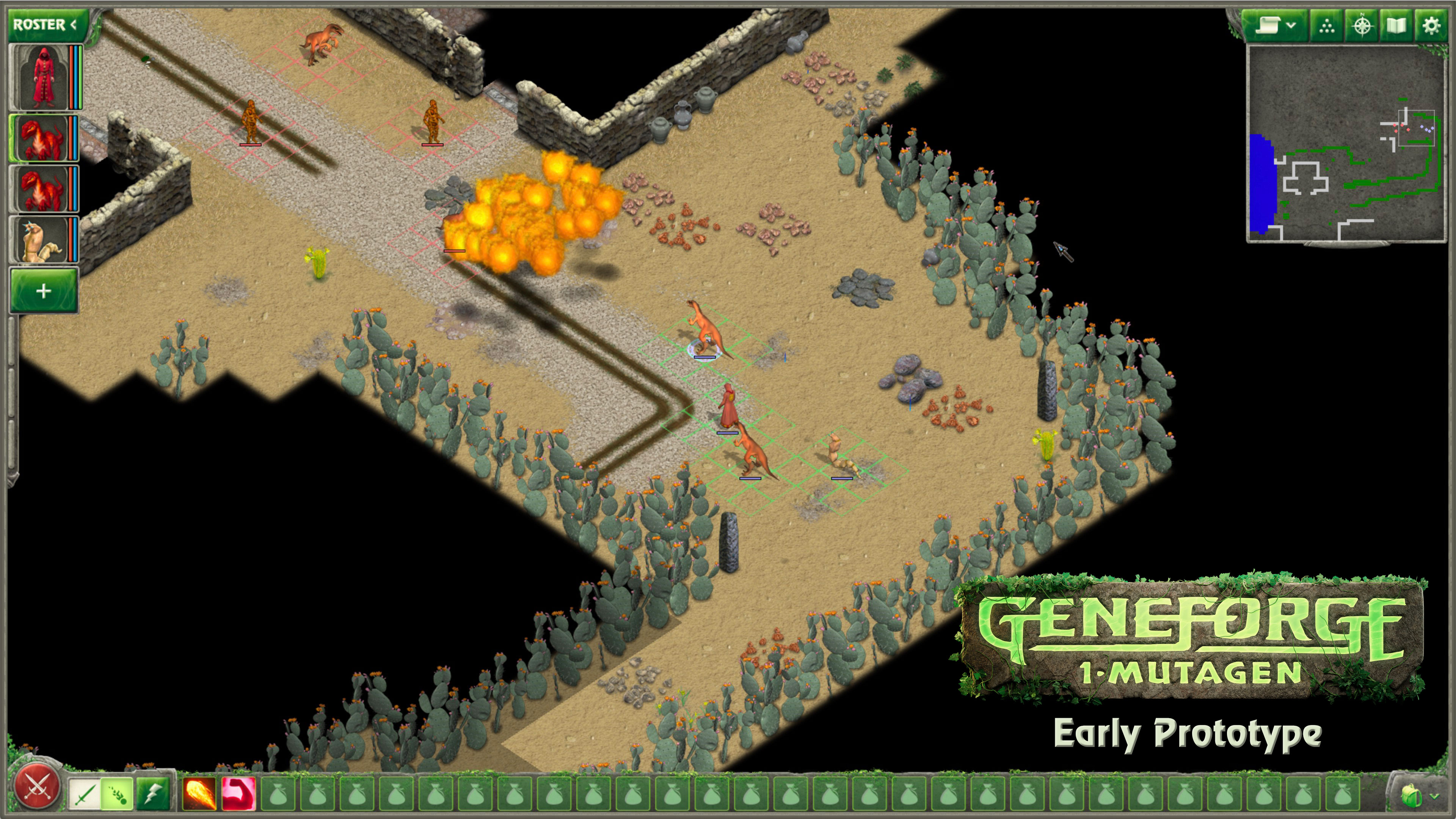 Geneforge is a game that Spiderweb originally released back in 2001 and it aimed to be one of the most open-ended RPGs of the day. The story revolved around special wizards called "Shapers" who can create life at will, but then must deal with the ramifications of this ability. For example, if you create a bunch of minions to do your bidding for you and treat them like crap their entire lives, what happens when they figure out they can band together and rise up against you? Like many of Spiderweb's releases, Geneforge digs into this world of what is right and what is wrong and leaves it up to you to find your own way through it all. Anyway, a total of five Geneforge games were released during the 2000s and now Spiderweb is going back to that original game to create a remastered version. Here's an overview from Jeff Vogel on the Geneforge series and what they'd like to do with the remastered version, which they're calling Geneforge 1 – Mutagen.
Similar to their Queen's Wish game, Spiderweb has taken to Kickstarter to try and gauge interest in a Geneforge remaster and see if they can hit the minimum financial goal to make it feasible to complete. And also similar to Queen's Wish, this Kickstarter has been a runaway success already, zipping past its funding goal of $30,000 in less than 24 hours and surpassing its first stretch goal of $50,000 as I write this. That first stretch goal is for the creation of a brand new creature in the game, and Spiderweb will be asking every single backer to submit ideas on what the creature could be and will pick one to actually put in the game. Below is an example of the kind of creatures you can create in Geneforge, and as with the screen at the top of this post it also gives you an early look at the refreshed visuals and UI from an early prototype of the remaster.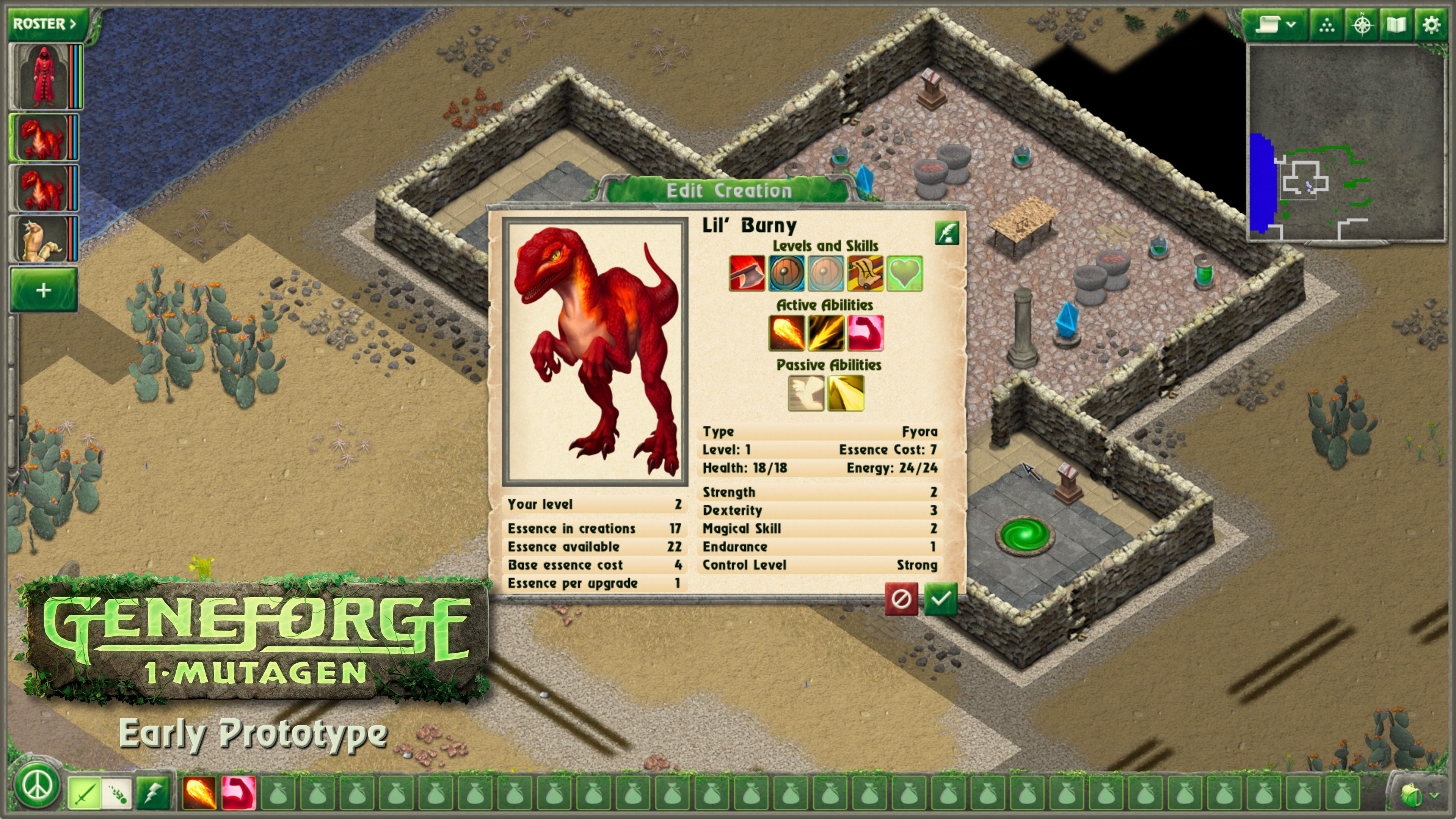 If the Kickstarter is able to hit the $75k mark, Spiderweb will "create a new multi-zone region, with its own characters, quest lines, and epic loot to hunt for." Basically an entire new storyline for a nearly 20 year old game. If they hit $100k they'll hire a professional sound designer instead of doing the sound on their own as they typically do, and if they reach $130k they will create an Android tablet version. There's still a little more than 3 weeks left for the campaign and there are backer levels of all varieties if that's something you're interested in taking part in, but even if not it looks like Geneforge will be getting its remastering treatment and will be heading to the iPad for the first time ever. Spiderweb says they're pretty far into the project already and plan to spend the next year whipping Geneforge 1 – Mutagen into shape with an early 2021 release planned.