Picture this: the climate has finally collapsed, there are some dangerous AI robots that will kill you if they see you, and you're (probably) the last person alive. There's nothing you can do but give in to your most basic instincts of gardening.
Enter Doomsday Vault, a game where you have to return the world's most important seeds to the Vault to preserve them.
Doomsday Vault is a puzzle game in which your main objective is to go through different levels to retrieve a seed so you can start planting them in your Vault. Each seed is an important plant from our world, and you get useful real-life information every time you get one.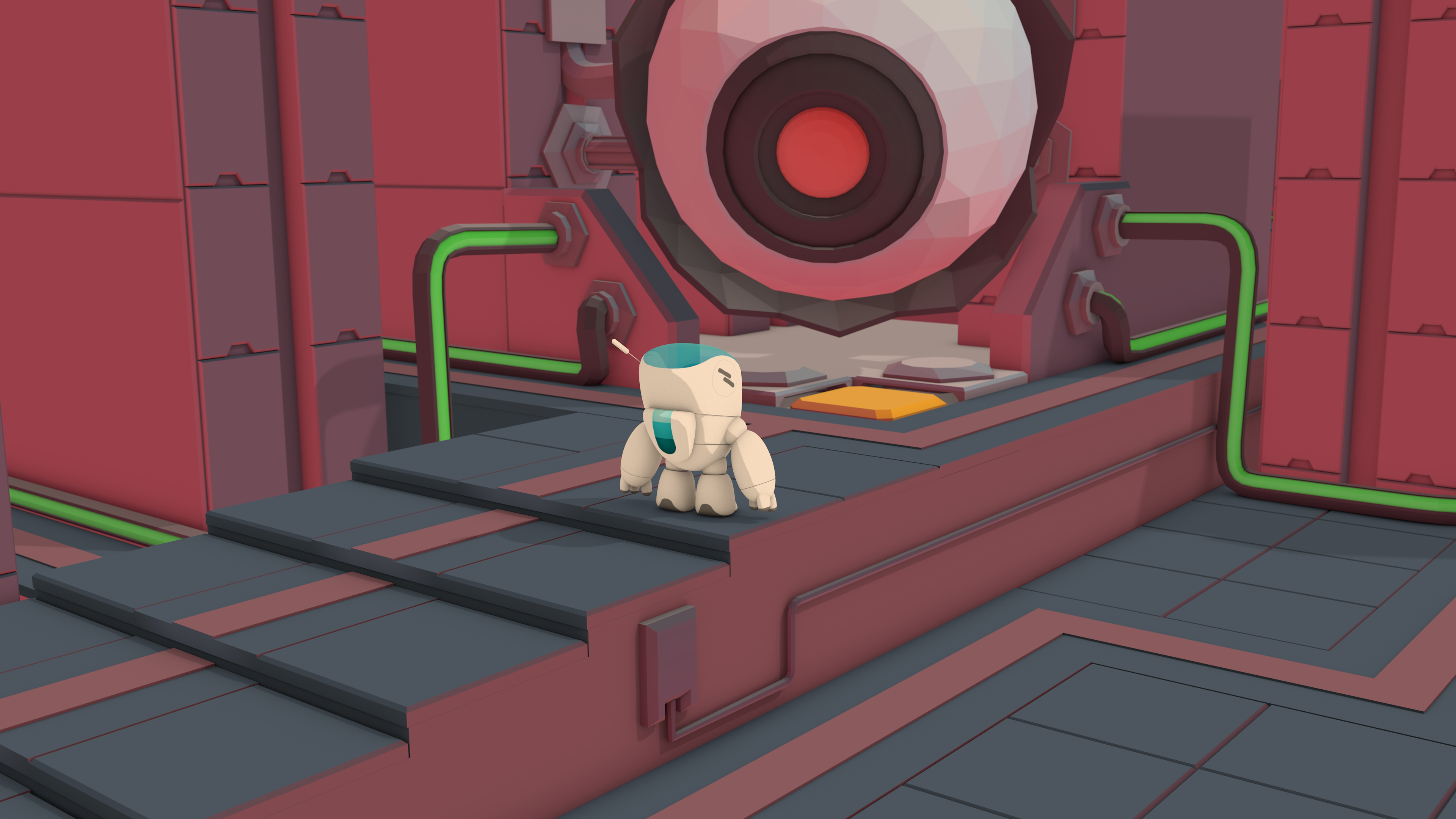 To get a seed, you'll have to walk across a wide area solving puzzles, moving boxes, and using the tools from your special suit that runs on energy. If you run out of energy, you're basically dead.
There are also other collectibles like Nutrients and Carbon Eaters. Nutrients are collectibles hidden across the area. Each level has a total of 100 Nutrients in different containers scattered across the area.
Carbon Eaters are machines that you need to restore to make the air more breathable, and you'll find one or two on each level.
Both are easy to find, but skipping them doesn't affect your progress. However, you do need nutrients to grow crops in the vault. That being said, you can also skip the vault entirely and you wouldn't miss much.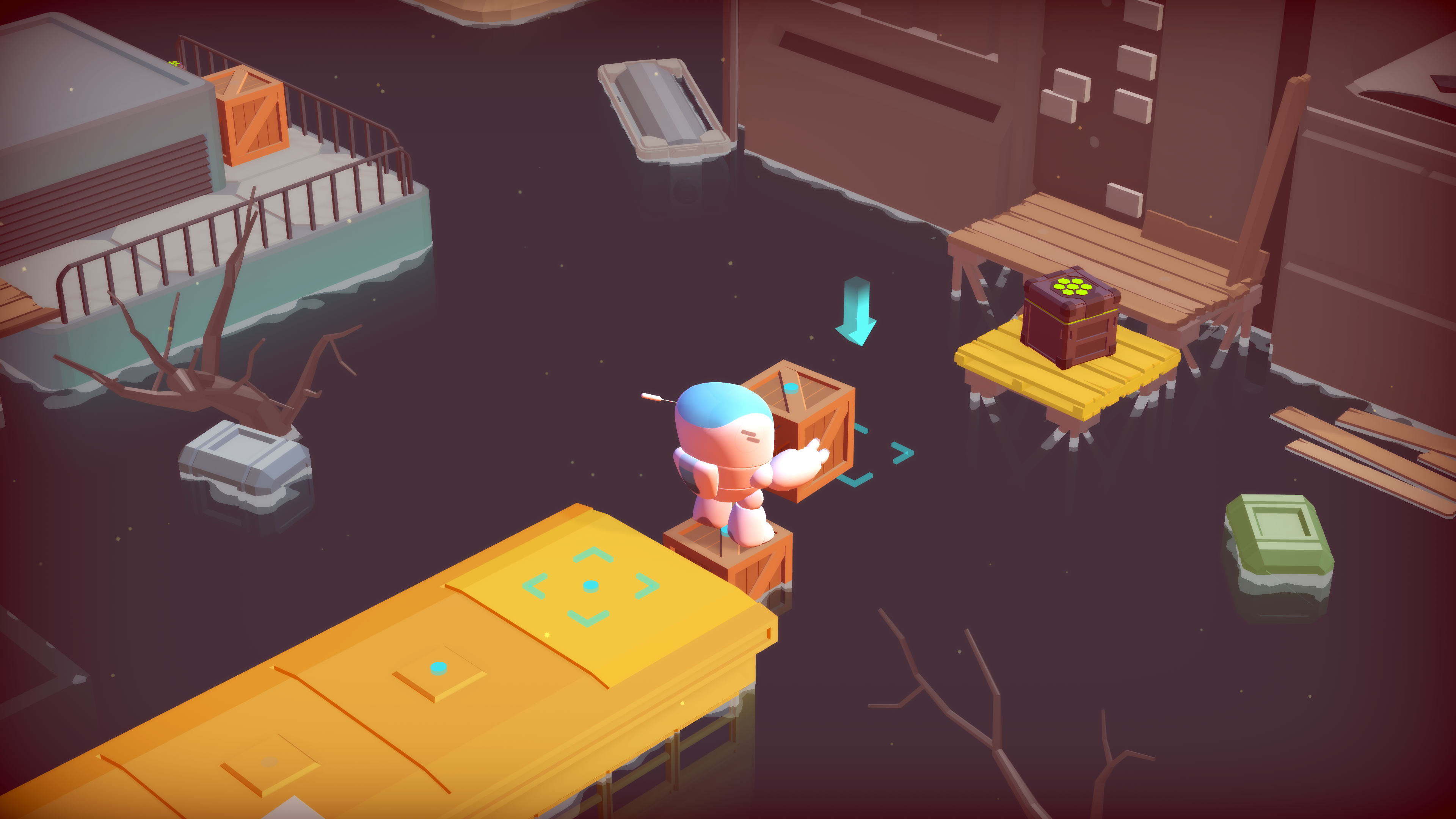 The Vault doesn't offer crazy gameplay, or gameplay at all. You just have to go to each room and press a button, wait a few minutes and do it again. Which kind of sucks, because that's the main goal of this adventure.
Fortunately, the main campaign is where Doomsday Vault shines. Each level is filled with fun and rewarding puzzles. Plus, each level has areas to explore, and there's usually a reward for your troubles.
That being said, Doomsday Vault is an easy game to beat. First, there are blue lights on the floor that tell you where you can and cannot go. They're really helpful, but it makes hidden areas not so hidden. Also, for the most part, there are no enemies, or threats, so you won't have to worry about dying in this game. That is, until you reach the last level.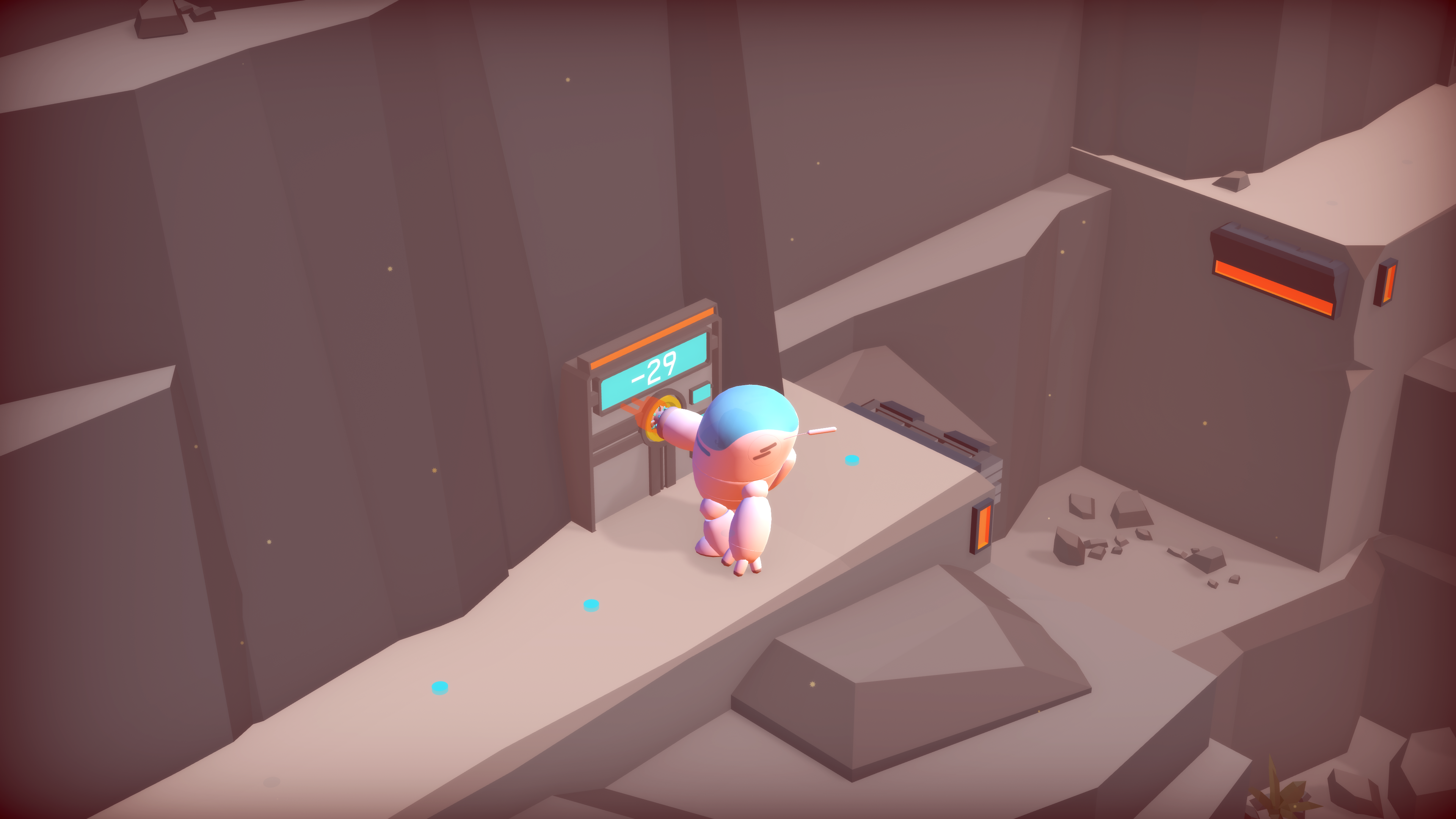 The last level has harder puzzles, lasers and enemies that kill you in one shot. It's by far the hardest and the most entertaining level of the game. I understand why they would go for an easier game, but I'd love to see more levels like the last one in the future.
As of right now, there are 3 worlds available in Doomsday Vault. Each with a different theme that turns this unique wasteland into a pretty environment filled with details, so you don't get bored looking at the same background.
I only have one major issue with Doomsday Vault, and that's its length. The game is only 10 levels long. The levels are lengthy enough, but they don't take that much time, considering how easy the puzzles are.
If you'd really wanted to, you could beat Doomsday Vault in about two hours, which is probably what you'll do because the game is hard to put down, although it can be a bit repetitive from time to time.
On the bright side, Doomsday Vault promises more content in the future, so we'll have to be patient to see what else developer Flightless has in store for us.
Even though it's a bit short, Doomsday Vault is a joy to play. Its easy puzzles and great environment lets you have a relaxing and fun experience that leaves you craving for more.
🤔 Like this article?
We pride ourselves on delivering quality, long-form articles like this one instead of the SEO-driven click bait that is slowly taking over the internet. Unfortunately, articles like these rarely generate the traffic (and as a result, the ad revenue) of listicles, cheat guides, and other junk.
Please help us continue producing content like this by supporting TouchArcade on Patreon, doing your Amazon shopping by first visiting toucharcade.com/amazon, and/or making one-time contributions via PayPal.
NOTE: Doomsday Vault is available on mobile exclusively as part of Apple Arcade, a premium gaming subscription service from Apple. Without being a subscriber to Apple Arcade you cannot download and play this game. Apple Arcade is $4.99 per month and does come with a free one month trial, you can learn more about it on Apple's official website or by visiting our dedicated Apple Arcade forum.