Hello gentle readers, and welcome back to the SwitchArcade Round-Up. It's Monday, January 27th and I am back from my luxurious vacation on the sunny beaches of Canada, completely refreshed and ready to attack my work. In today's article, we've got some news items, a couple of somewhat unremarkable new releases, and some new sales to check out. Let's get back to business!
News
'Samurai Shodown' Season Pass 2 Announced
The Nintendo Switch version of Samurai Shodown hasn't even released worldwide yet, but the next season of DLC characters has already been announced. The Season Pass 2 will include four characters: Mina Majikina (debuted in Samurai Shodown V), Sogetsu Kazama (debuted in Samurai Shodown IV), Iroha (debuted in Samurai Shodown VI), and a mystery character yet to be unveiled. Reminder that the core game will be hitting the Switch in North America on February 25th, and we will likely have a review of it once it hits.
'Yooka-Laylee and the Impossible Lair' Update and Demo Coming January 30th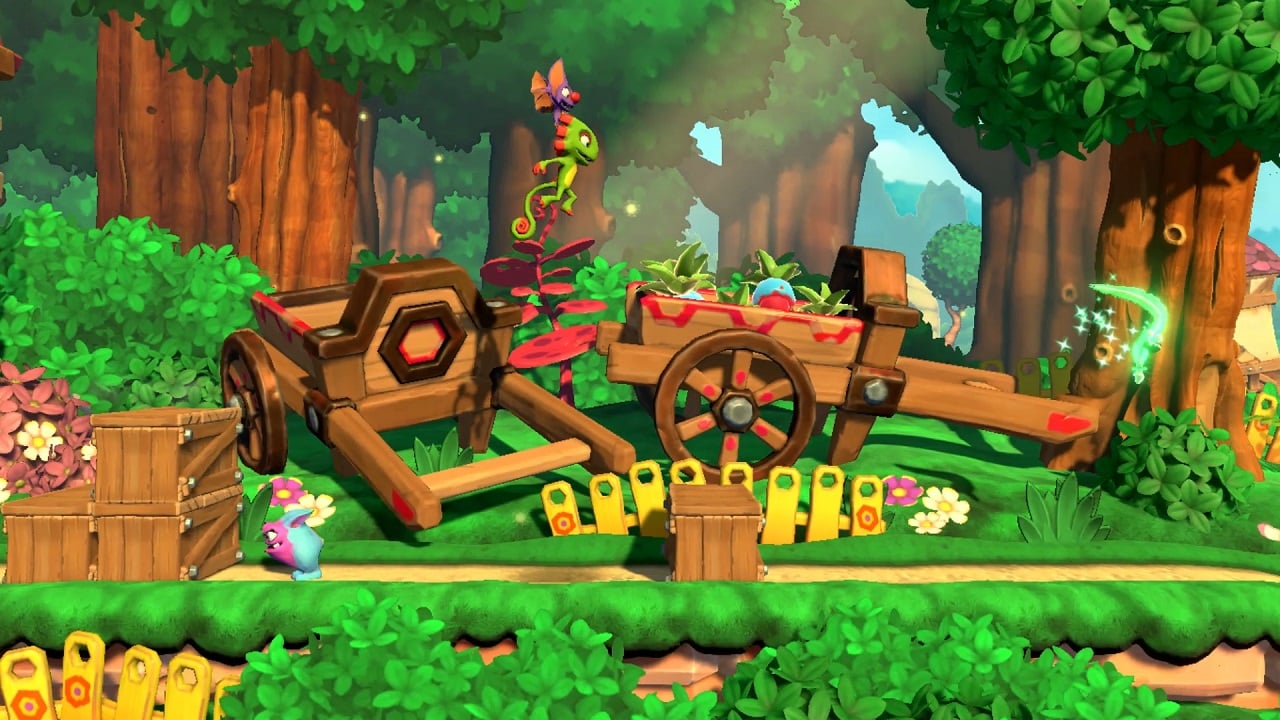 Playtonic has given some details on an update that will be arriving later this week for Yooka-Laylee and the Impossible Lair. It will arrive alongside a demo for the game on January 30th. The update has a ton of little tweaks and fixes rolled into it, including fixes for V-sync issues, adjustments to the final stage to address some unintended problems, and a whole mess of bug fixes. The demo will allow you to carry over your progress to the main game, so if you haven't tried this excellent Donkey Kong Country homage out yet, you'll have your shot.
'Steins;Gate 0 Elite' Coming to Switch and Other Platforms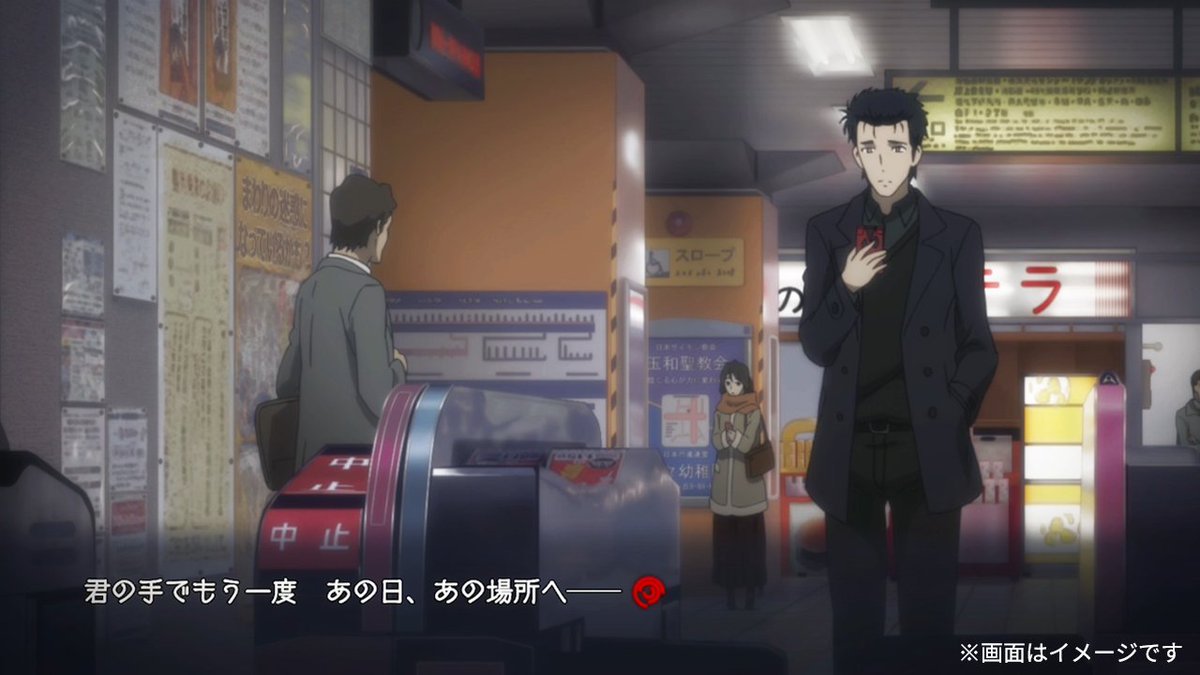 The Switch has become quite the home to visual novels of all varieties, so it's not surprising to see it included in the listed platforms for any new project. Following up on Steins;Gate Elite, a remake of sorts of the original Steins;Gate, Mages has announced that they will be giving Steins;Gate 0 a similar treatment in the form of Steins;Gate 0 Elite. No release date has been announced as of yet, but the Switch is indeed among the list of platforms the game will be coming to. Personally, I kind of prefer the original Steins;Gate to its Elite incarnation, but those who liked the facelift that version sported should be happy to see this one on the way. If you prefer to keep it old-school, Steins;Gate 0 is available in non-Elite form on the eShop right now.
New Releases
Super Tennis ($5.99)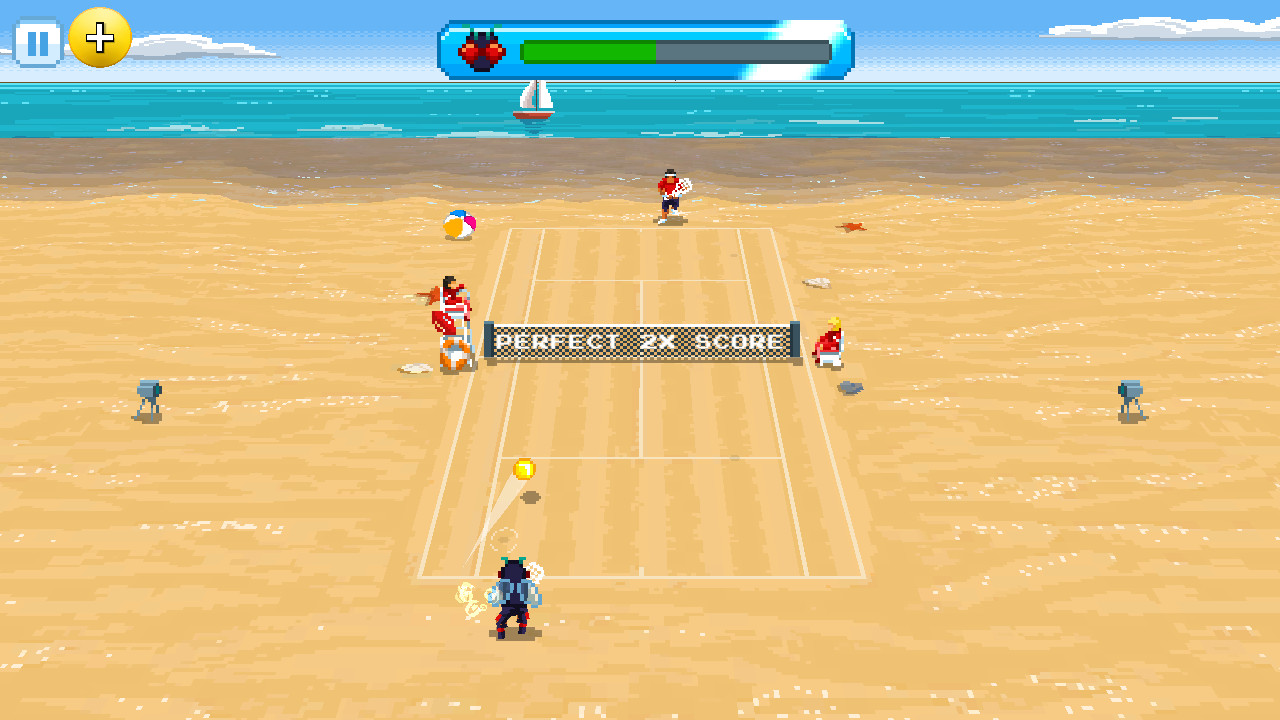 Tennis's roots in video games go back almost as far as the medium itself, so it's no surprise that most consoles see a healthy number of tennis games release on them. Let's face it: it's pretty hard to mess up tennis. Super Tennis is a rather pedestrian example, with some wacky characters to unlock, various modes to play, and some interesting venues. There's just one problem here. This game is for one player only, so if you were hoping to knock the ball around with a friend, you're out of luck. That's a big issue, but depending on your needs it may or may not matter.
Motorcycle Mechanic Simulator ($6.99)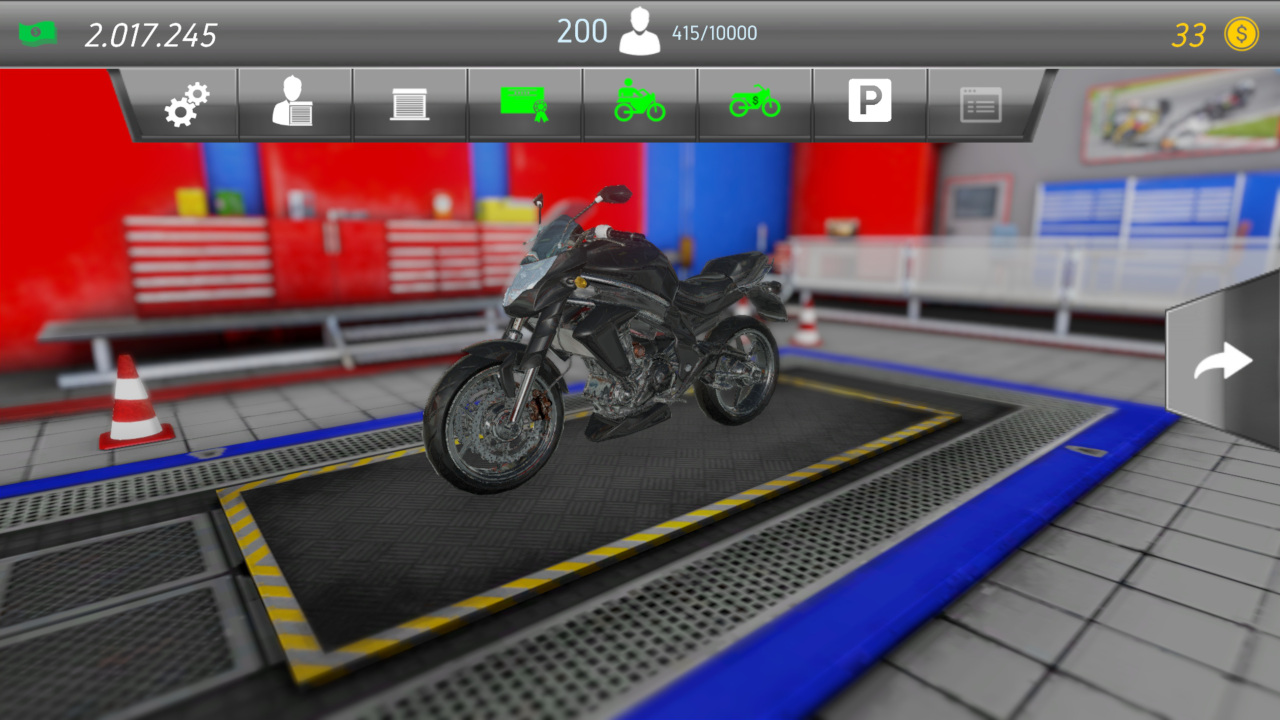 Ultimate Games is back with another simulator, and if you've played one of these you probably know how this one goes. Repair motorcycles, make money, test the bikes out on the road, and so on. Work your way through the various licenses by fixing bikes and investing in your workshop and be the best mechanic around. Eh. It's a thing. At least it's a bit cheaper than some of the other releases from this publisher. I'm more likely to suggest it at seven bucks than fifteen. Still not overly likely to suggest it, but you know, little things matter.
Sales
Sadly, I did not maintain my sales database while I was away. We're starting from scratch again, friends, but I still combed over the last few days of sales data to see what kind of interesting stuff came up. Highlights include Celeste, TowerFall, Puzzle Quest, Raiden V and Evoland. Death Squared and OTTTD are so cheap that you may want to consider them as well. As for the outbox? Well, my outbox is out of date, so you get nothing! That's how it goes.
Select New Games on Sale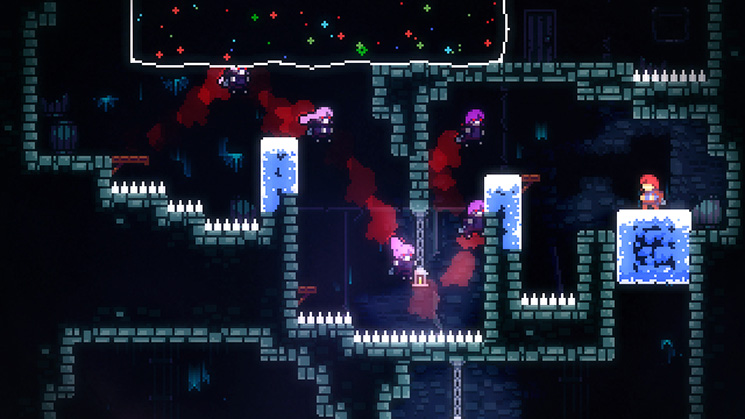 Celeste ($6.79 from $19.99 until 1/30)
TowerFall ($6.79 from $19.99 until 1/30)
Pianista ($19.99 from $24.99 until 2/15)
Drawngeon: Dungeons of Ink and Paper ($3.99 from $4.99 until 2/3)
Funny Bunny Adventures ($3.49 from $4.99 until 2/3)
Super Ping Pong Trick Shot ($2.49 from $4.99 until 2/13)
Streets of Red – Devil's Dare Deluxe ($6.99 from $9.99 until 2/10)
Battle & Crash ($2.49 from $4.99 until 2/13)
Puzzle Quest: The Legend Returns ($7.49 from $14.99 until 1/31)
Immortal Planet ($13.49 from $14.99 until 2/8)
FoxyLand 2 ($4.79 from $5.99 until 2/9)
Bridge Constructor Ultimate ($11.99 from $14.99 until 1/31)
Evoland Legendary ($4.99 from $19.99 until 2/3)
Death Squared ($1.49 from $14.99 until 2/3)
Super One More Jump ($0.69 from $6.99 until 2/3)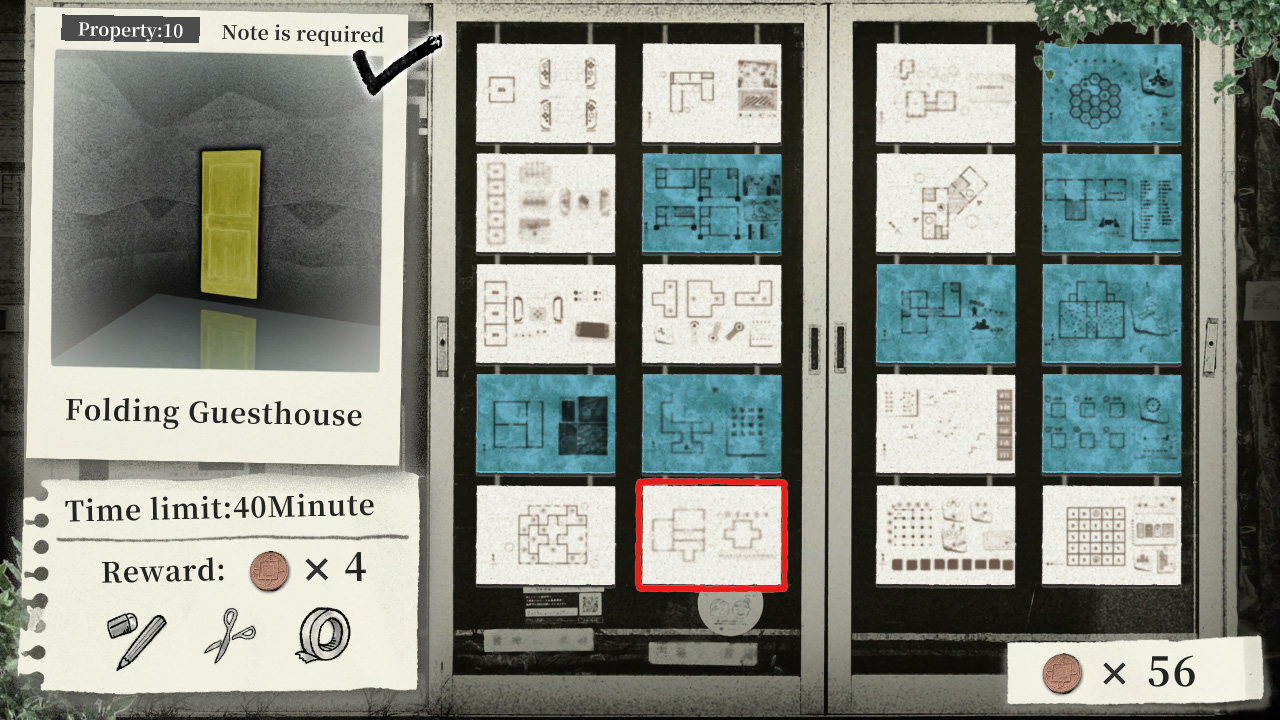 Madorica Real Estate ($9.99 from $14.99 until 1/31)
OTTTD ($0.79 from $7.99 until 2/3)
Agent A: A Puzzle in Disguise ($2.99 from $14.99 until 2/13)
Tactical Mind 2 ($1.99 from $4.99 until 2/4)
The Town of Light: Deluxe ($8.99 from $9.99 until 2/7)
Deployment ($2.49 from $9.99 until 1/31)
Inversus Deluxe ($4.49 from $14.99 until 2/6)
Syberia ($7.49 from $29.99 until 2/5)
Syberia 2 ($7.49 from $29.99 until 2/5)
Syberia 3 ($12.49 from $49.99 until 2/5)
Football Manager 2020 Touch ($29.99 from $39.99 until 2/1)
Raiden V: Director's Cut ($17.99 from $29.99 until 2/6)
Bubsy: Paws on Fire! ($9.99 from $24.99 until 2/6)
Chameleon ($2.49 from $4.99 until 2/6)
A Hole New World ($0.99 from $9.99 until 2/6)
That'll do it for today, friends. We'll be back tomorrow with some intriguing new releases to check out, along with whatever news and sales come our way. Perhaps a review or two if the time allows, as I certainly have a queue to deal with. Vacations: are they really? Food for thought, to be sure. At any rate, I hope you all have a great day and, as always, thanks for reading!