Cultist Simulator ($6.99) from Weather Factory finally made its way to mobile thanks to Playdigious and the port is excellent. The game itself is worth playing on any platform and gets you hooked once you get the hang of the loop. Today, Playdigious and Weather Factory revealed the price and release date for the Dancer DLC that is coming to Cultist Simulator on iOS and Android. This DLC includes one new Legacy, two new Ascensions, and more. Watch the trailer for Cultist Simulator on mobile below:
This story focused paid DLC launches on January 22nd on both iOS and Android. Alongside this paid DLC, Cultist Simulator will be updated with a Russian localisation, and a few more feature updates that will be revealed soon. The DLC is priced at $1.99. Check it out on Steam here. The DLC is slightly more expensive on Steam as expected.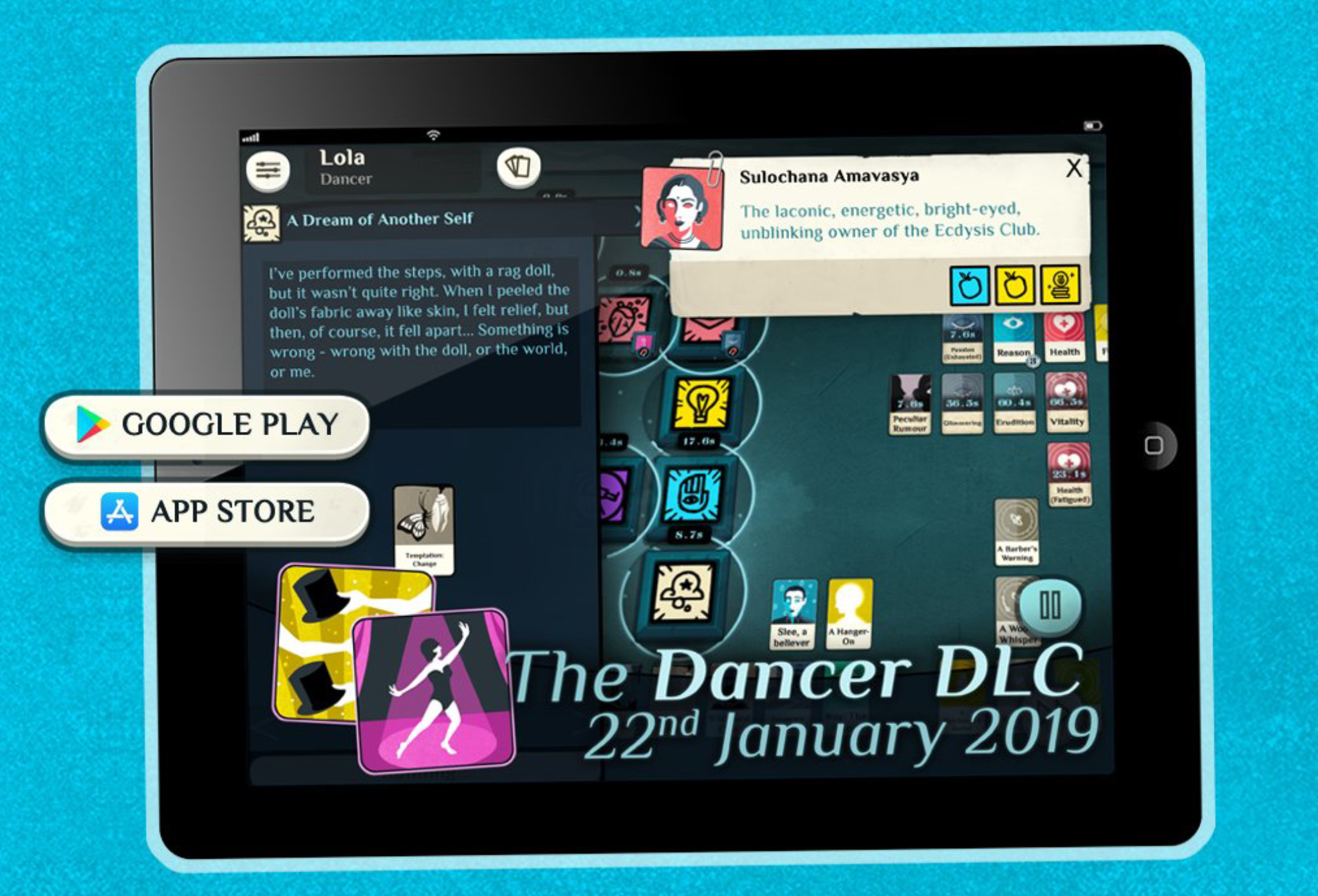 Over the last few years, Playdigious has definitely become one of my favourite publishers on iOS with these quality ports that also get post launch support including free and paid content. If you've not played it on iOS yet, read our review of Cultist Simulator here. What do you think of the game?