Hello gentle readers, and welcome to the SwitchArcade Round-Up for January 7th, 2020. As I mentioned yesterday, there aren't any new releases today. We do, however, have a bit of news to look at, along with Mini-Views of a handful of last month's releases. We also have the latest list of sales to look at, with some interesting new discounts and a number of outgoing ones to consider. Let's go to it!
News
'Super Mario Maker 2' Passes 10 Million Uploaded Courses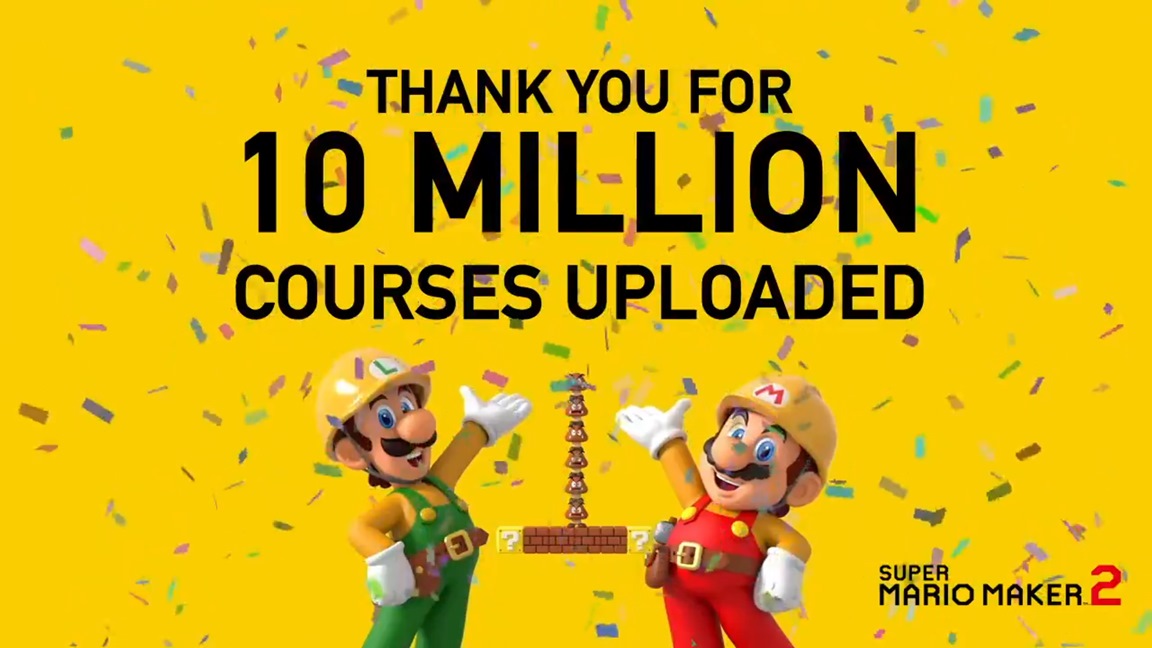 While Super Mario Maker 2 doesn't have the novelty of the original game working in its favor, the concept certainly seems to have staying power. Players of the game have now officially uploaded more than 10 million courses. That's a whole lot! Most of them are of dubious quality, but hey, a milestone is a milestone. And to celebrate that milestone, Nintendo has raised the cap on how many courses players can upload for the second (and likely final) time. When the game launched, you could only upload 32 courses, which is barely a Super Mario Bros. 1. The first raise on the cap increased that to 64, which got you closer to the realm of making your own Super Mario Bros. 3. This latest increase now allows you to upload 100 courses, which means you can make your own Super Mario World and then some. Nice. Now let us thread them together already!
'The House in Fata Morgana -Dreams of the Revenants Edition-' Coming to Switch
Developer Novectacle has announced that its outstanding visual novel The House in Fata Morgana will be making its way to the Nintendo Switch in the form of The House in Fata Morgana -Dreams of the Revenants Edition-. No release date has been confirmed yet, and it sounds like it still has a ways to go. Originally released on PC in 2012, this story sees you as a spirit who awakens in a mysterious mansion with a case of amnesia. The only other entity there is a maid, and together with her you enter doors that take you to the mansion in different time periods in order to recover your memories. This is hands-down one of the best-written visual novels I've played, so I'm pretty excited to see it coming to Switch.
Mini-Views
Rush Rally 3 ($14.99)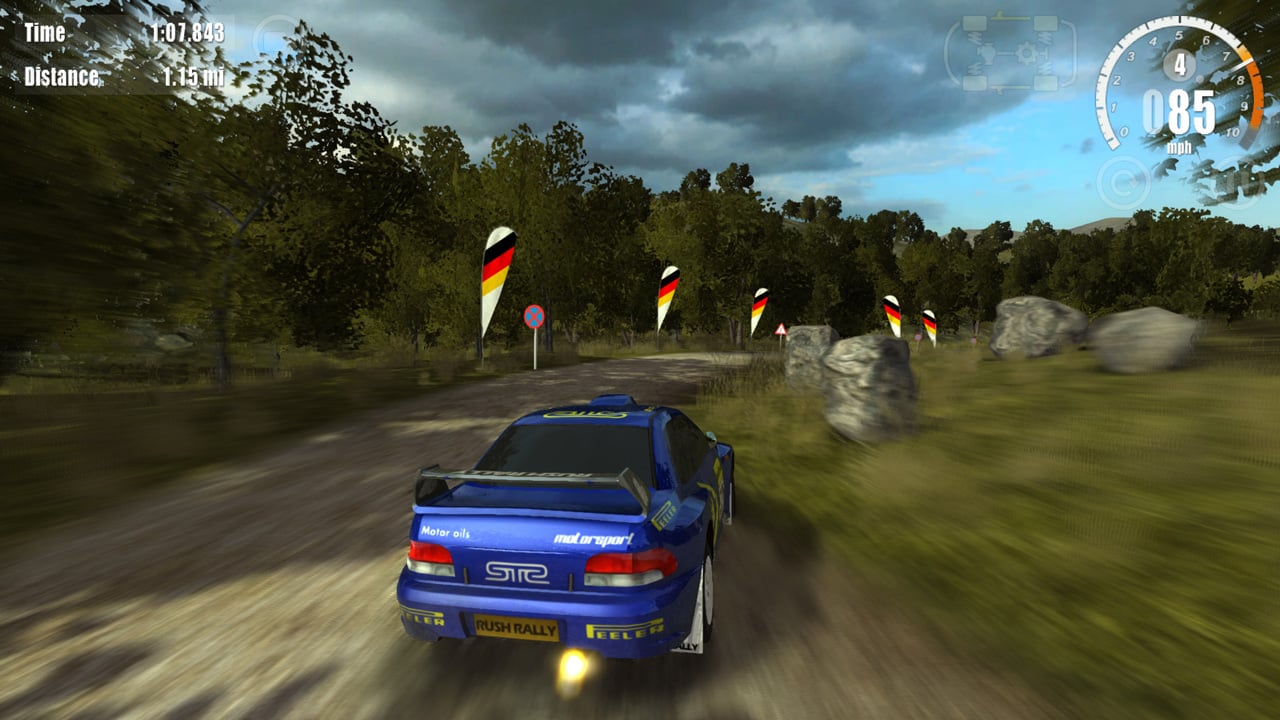 If you're looking for a high-quality racing game for your Switch, look no further. Rush Rally 3 may be an indie effort, but its gameplay and variety of options punch at a heavyweight level. It's not too bad visually speaking, either. There are a lot of things you can tweak depending on whether you want to prioritize prettier graphics or a smoother framerate, something I wish more Switch games offered. The only real downside to the game is the lack of proper car licenses, but if you squint you can probably imagine what each of the game's original car designs is meant to refer to. As far as the actual racing mechanics go, you're going to be hard-pressed to find a better example of rally racing on most consoles, let alone the Switch.
SwitchArcade Score: 4.5/5
Rift Keeper ($9.99)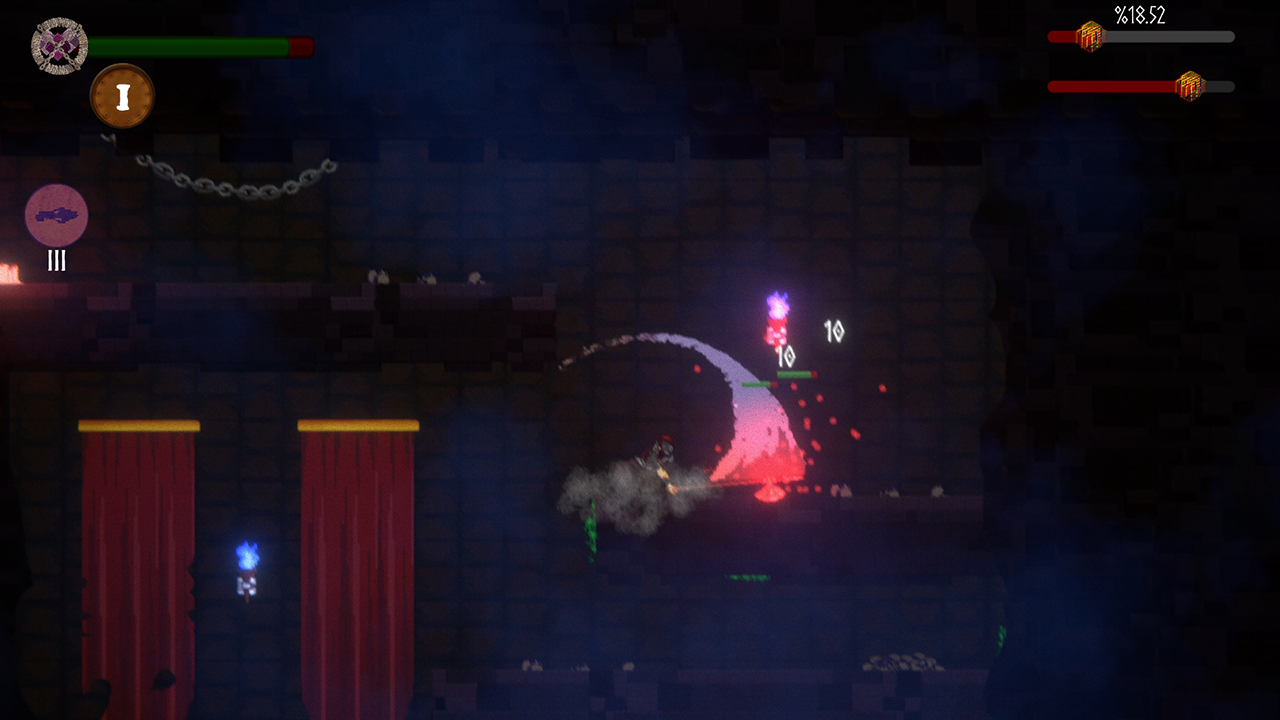 Rift Keeper is a roguelite with a bit of a whiff of Dead Cells about it, but it's not nearly as good. You have to make your way through procedurally-generated dungeon maps, killing a certain number of enemies to make an exit appear. If you do it quickly enough, you'll earn extra rewards that are genuinely vital if you actually mean to slug your way through the whole thing. I think it's really important for games like this to have action and controls that feel good, since you're going to be dying and retracing your steps quite a bit. Rift Keeper just isn't where it needs to be in those regards. It feels a bit clunky, and there isn't anything in here good enough to compensate for little shortcomings like that.
SwitchArcade Score: 2.5/5
Gensou Skydrift ($23.99)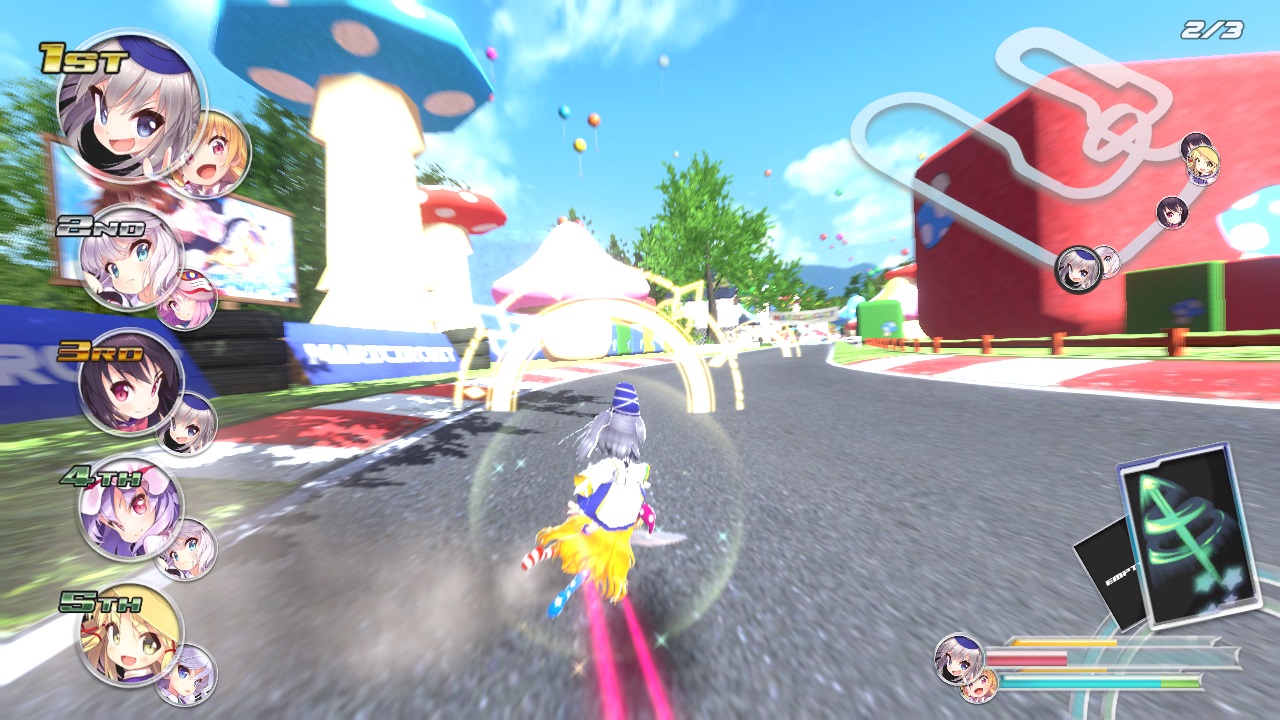 The goofy premise of Gensou Skydrift, which sees the girls using each other as vehicles in an airborne race, made me want to like this. Unfortunately, like many of the Touhou Project games that have hit the Switch, the concept and fanservice may deliver but little else does. The controls are okay, but the track designs are decent at best and dreadful at worst. Performance is hit or miss depending on what's going on, and the overall game is extremely light on content. That would be less of a problem if the game was selling for ten bucks or something, but at twenty-four dollars you'd be a lot better off digging through the couch cushions for an extra few bucks to buy Team Sonic Racing or Crash Team Racing instead.
SwitchArcade Score: 2.5/5
Sales
Some interesting new sales today, at least. We don't see discounts on Heroki and Chroma Squad that often, and I think Whipseey and Juicy Realm are having their first post-launch sales here. Samurai Shodown is now up for pre-order with a launch date of February 25th, and you can get five bucks off if you get in on it in the next few weeks. The outbox is relatively small today, but there are some worthwhile games in there that haven't been as cheap before as they are at the moment.
Select New Games on Sale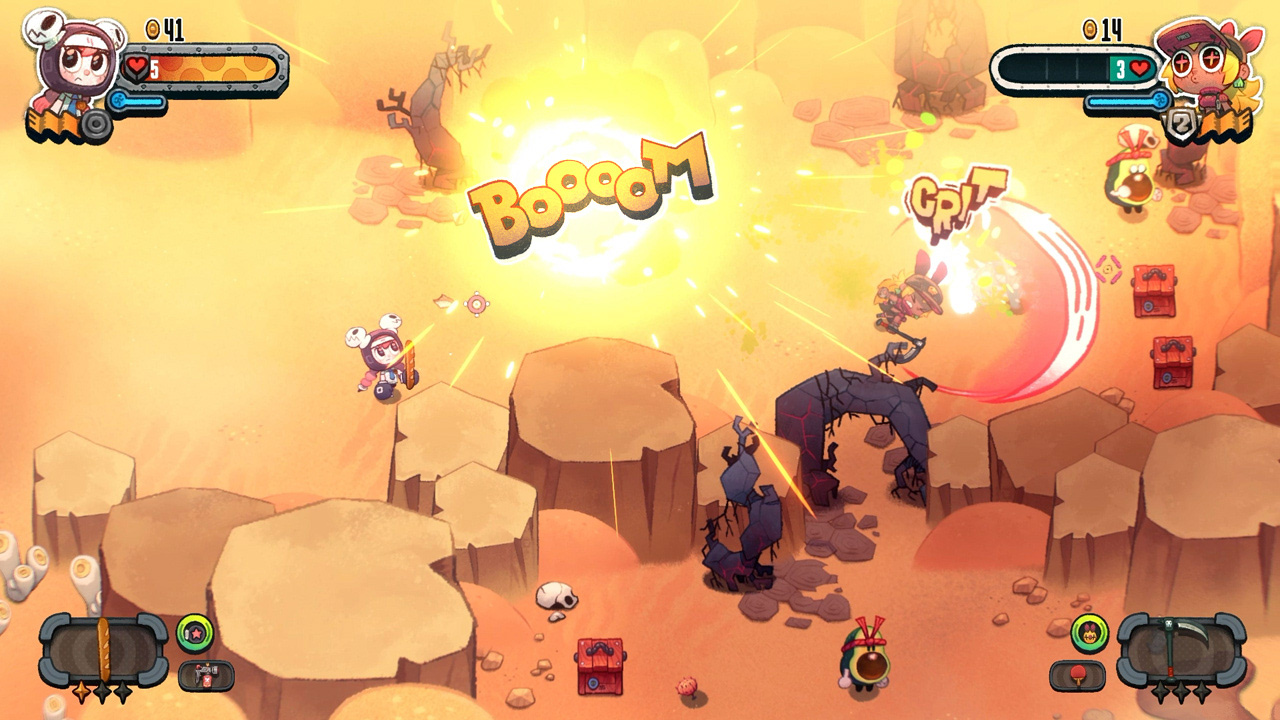 Juicy Realm ($11.99 from $14.99 until 1/20)
Samurai Shodown ($44.99 from $49.99 until 1/27)
Caveman Warriors ($3.24 from $12.99 until 1/26)
Icey ($6.99 from $9.99 until 1/20)
Hexologic ($1.49 from $2.99 until 1/20)
JackQuest ($2.99 from $9.99 until 1/27)
Minesweeper Genius ($2.99 from $9.99 until 1/27)
The Last Door ($9.99 from $14.99 until 1/20)
Chroma Squad ($11.99 from $14.99 until 1/20)
Whipseey and the Lost Atlas ($2.99 from $5.99 until 1/27)
Binaries ($1.29 from $12.99 until 1/27)
Almost There: The Platformer ($1.99 from $9.99 until 1/15)
Not Not – A Brain Buster ($0.99 from $1.99 until 1/27)
Monster Bugs Eat People ($0.99 from $1.99 until 1/27)
Heroki ($1.99 from $9.99 until 1/23)
Sales Ending Tomorrow, Wednesday, January 8th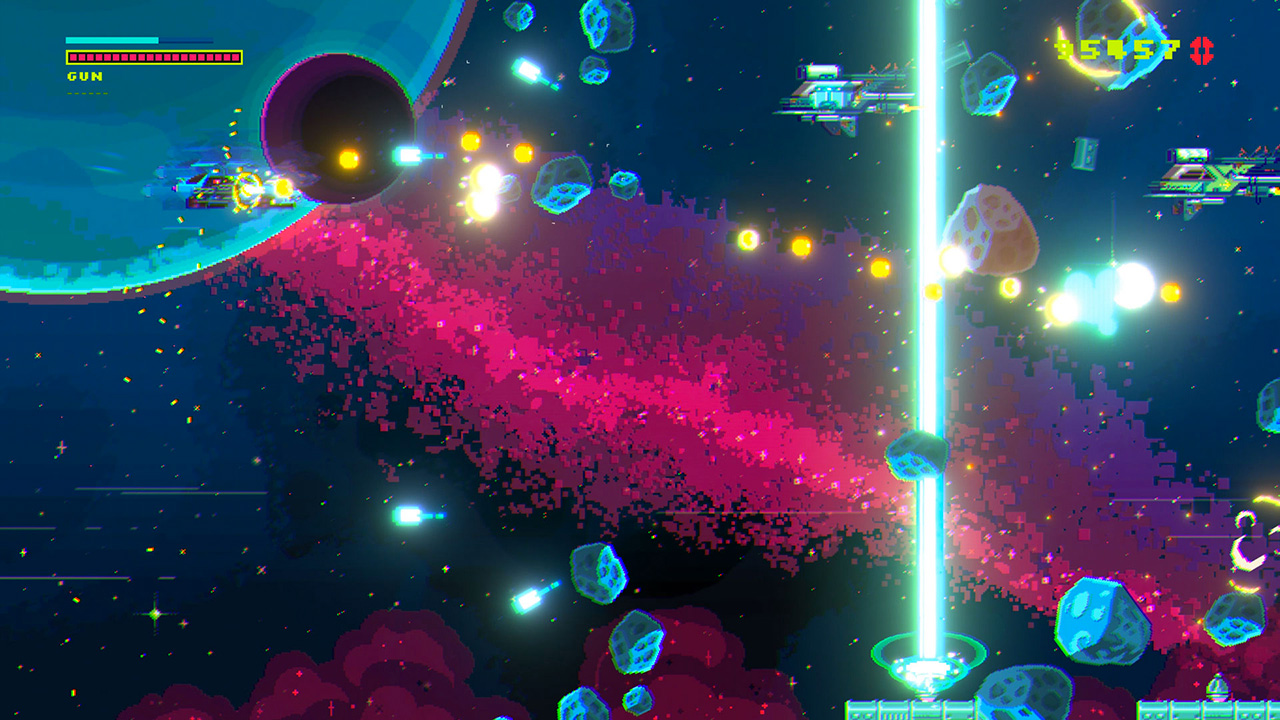 Black Paradox ($5.09 from $14.99 until 1/8)
Bot Vice ($4.99 from $9.99 until 1/8)
Chiki-Chiki Boxy Pro Wrestling ($9.89 from $14.99 until 1/8)
Crypt of the Serpent King ($0.99 from $2.99 until 1/8)
Cube Creator X ($12.99 from $19.99 until 1/8)
Destiny's Princess ($7.49 from $14.99 until 1/8)
Feudal Alloy ($8.49 from $16.99 until 1/8)
Odallus: The Dark Call ($4.07 from $11.99 until 1/8)
Omega Labyrinth Life ($41.99 from $59.99 until 1/8)
Oniken: Unstoppable ($3.39 from $9.99 until 1/8)
Perception ($2.99 from $19.99 until 1/8)
Puzzle Book ($0.99 from $3.99 until 1/8)
Silk ($8.44 from $12.99 until 1/8)
Super Blood Hockey ($4.49 from $14.99 until 1/8)
Super Star Path ($2.49 from $4.99 until 1/8)
The Legend of Dark Witch ($5.59 from $7.99 until 1/8)
That's everything for today, friends. Tomorrow doesn't seem to have any new releases on the schedule either, and I'm almost out of stuff to review. I guess we'll see what happens, right? At the very least, we should have some news and sales stuff to check out. I hope you all have a terrific Tuesday, and as always, thanks for reading!