Hello gentle readers, and welcome to the SwitchArcade Round-Up for December 16th, 2019. It's less than ten days until Christmas, and all through the Switch house, not a creature was stirring, not even a Bombchu. That doesn't rhyme. I apologize for many things, but that is not one of them. In today's article, we've got a review of the Switch version of Neverwinter Nights, a Mini-View of Riverbond, a look at the only new release of the day, and an assortment of sales for you to dig through. Let's get to it!
Reviews
Neverwinter Nights: Enhanced Edition ($49.99)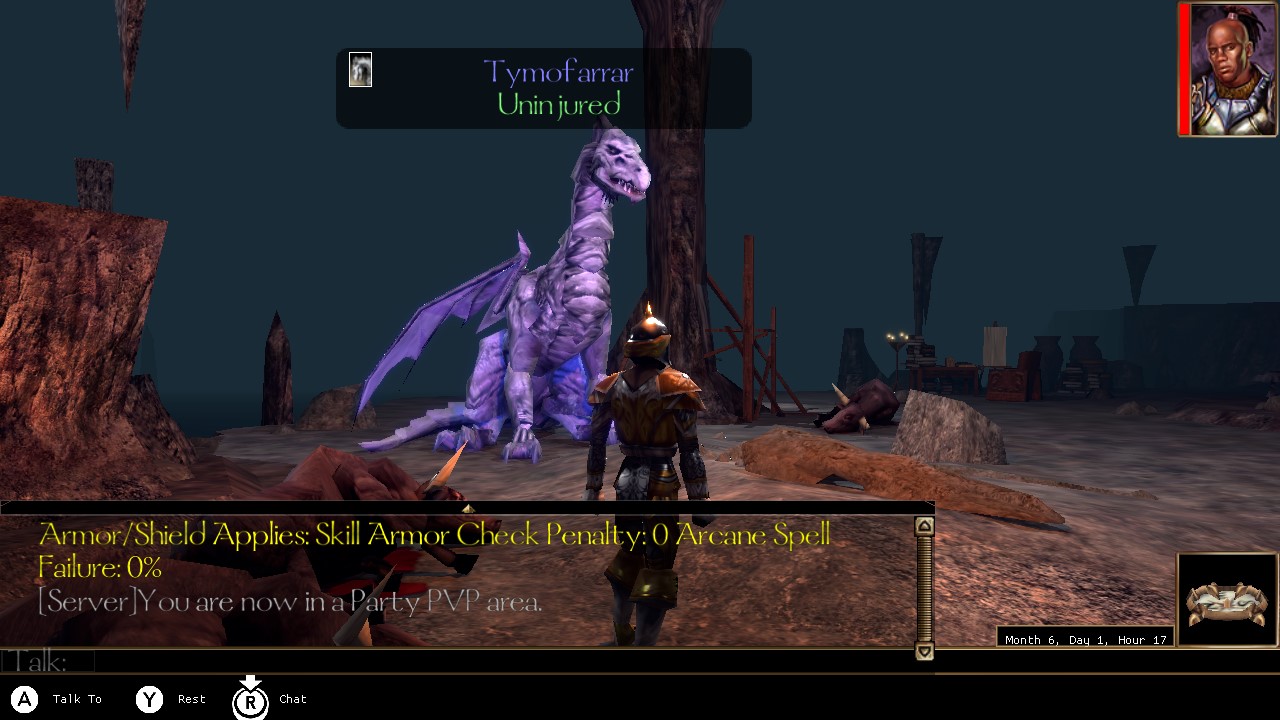 Neverwinter Nights has been, as long as I can remember its existence, a problem child. An extremely ambitious concept linked with a brand-new engine from a developer who at the time could do no wrong, Neverwinter Nights sounded like the dream Dungeons & Dragons experience for video game fans. Unfortunately, at the time of launch, both Neverwinter Nights and its brand-new Aurora Engine weren't quite ready for primetime. There were lots of bugs, and performance was an issue even on relatively powerful computer builds.
Over time, with a lot of help from the community and third parties, both the game and the engine were able to reach most of that imagined potential. Neverwinter Nights and its cool campaign modding feature ended up playing host to a lot of great adventures, and the Aurora Engine went on to be used as the basis for the engines of games like Star Wars: Knights of the Old Republic and The Witcher. Still, it's hard for me to shake the phantoms of that initial launch and the disappointment I felt at how broken the game I had been looking forward to was.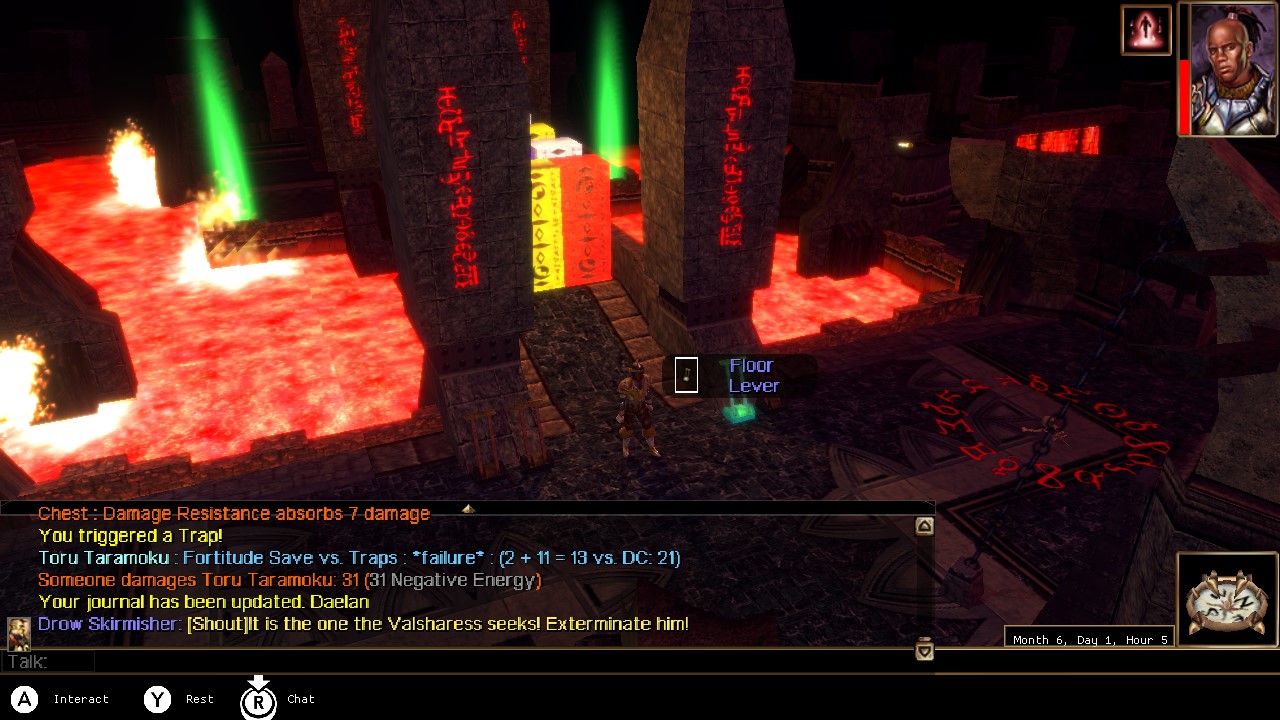 Some ghosts just don't know when to head into the light, it seems. This Switch version of Neverwinter Nights has a lot of issues. The game was delayed a couple of months from its intended launch alongside its Infinity Engine counterparts; it probably should have been delayed a few more. While it offers a ridiculous amount of quality content to play through, actually enjoying your time with that content is difficult at times. The general performance on Switch isn't great. Whenever things get even the slightest bit busy on-screen, the game's framerate tanks, sometimes into the single-digits. You can play through it, but it's not pleasant.
Even worse are the bugs, and there sure are a lot. In my time with the game, I ran into events and flags failing to trip when they were supposed to, several instances where I got stuck in the geometry of the world, and a fair few outright crashes. Naturally, all of these situations required me to reset the game, and occasionally I would have to load up an older save file to make things proceed once again. I'm not the kind of person who goes looking for bugs, but these ones found me just the same. I was hoping I was just unlucky, but in talking to others who are playing this version of the game, these appear to be common issues.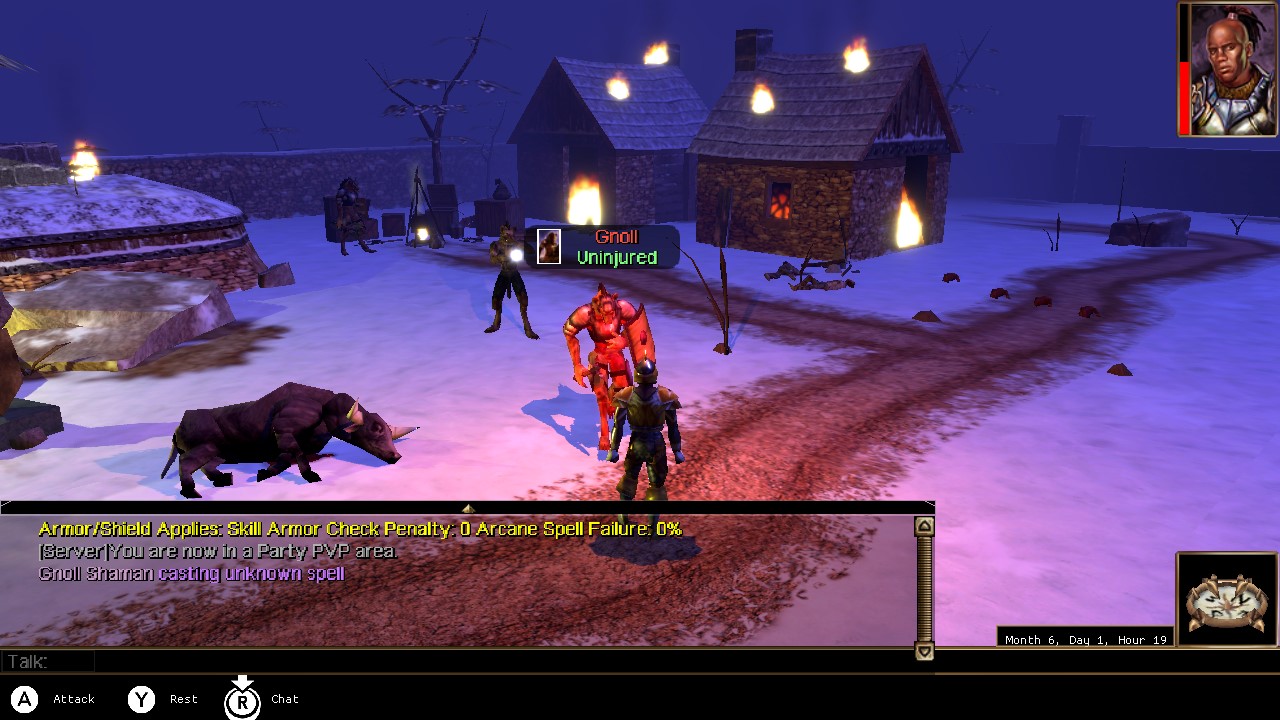 Some may also take issues with the controls, and I suppose I wouldn't get too cranky at them for that. Mapping a game that was built for a PC keyboard-and-mouse set-up to a controller is always going to involve some messy compromises, and while I personally was able to get used to some of the, er, more interesting decisions (clicking in the stick for changing inventory pages is a choice alright), it would not surprise me if someone couldn't. Especially if that person is already irritated with the bugs and performance problems.
Sadly, I doubt the community is going to be able to come to the rescue of this particular version, but I hope the developers do. When it's running smoothly and bug-free, Neverwinter Nights presents you with a really solid set of RPG adventures that are well-written and fun to play through. The extra content is also worth going through, and you don't even have to pay for it here. Well, I suppose in a sense you do, as you're paying more than double the upfront price for the Switch version compared to the PC version, but with the Premium Models being free rather than extra purchases, it doesn't sting that much.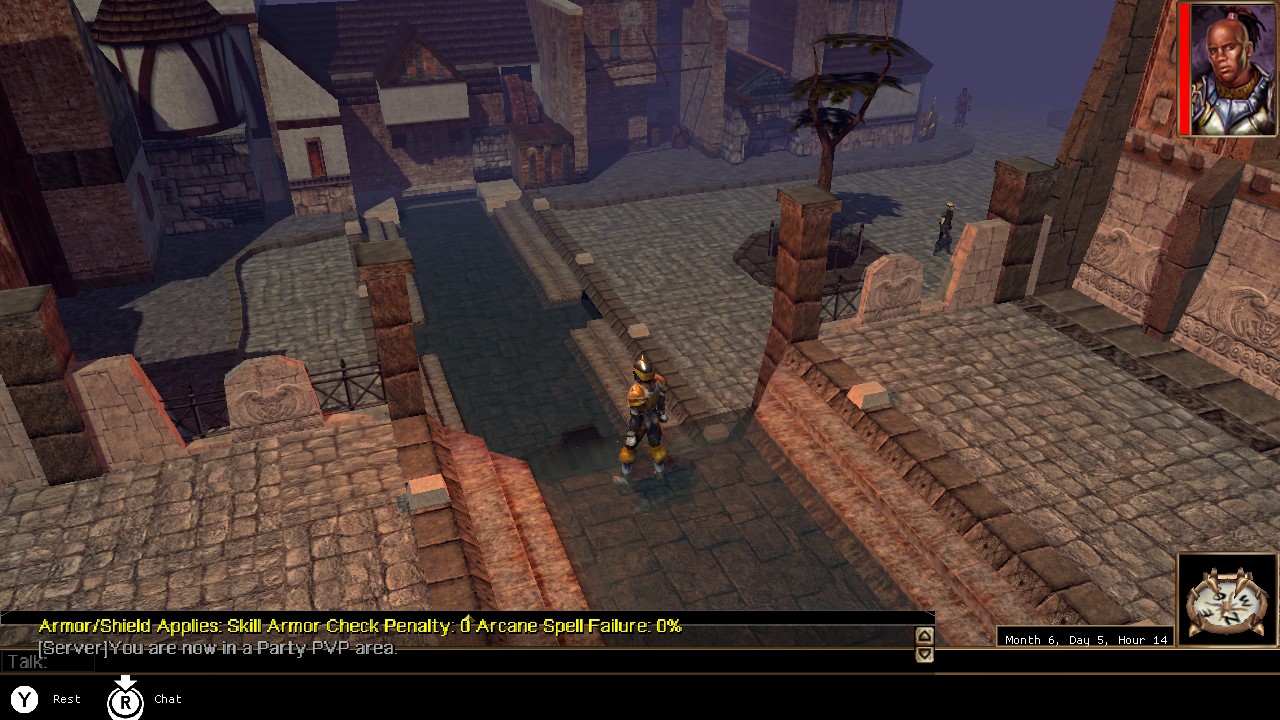 No, the big problem here is that this game just doesn't seem to be working very well on the Switch right now. While I appreciate the sense of nostalgia that evokes, I'm not sure it's the part of the Neverwinter Nights experience that I wanted to re-live. If Beamdog is able to fix this up through updates, Neverwinter Nights will be worth the time and money for RPG fans. Right now? Proceed only with the most extreme precaution, I'm afraid.
SwitchArcade Score: 2.5/5
Mini-Views
Riverbond ($24.99)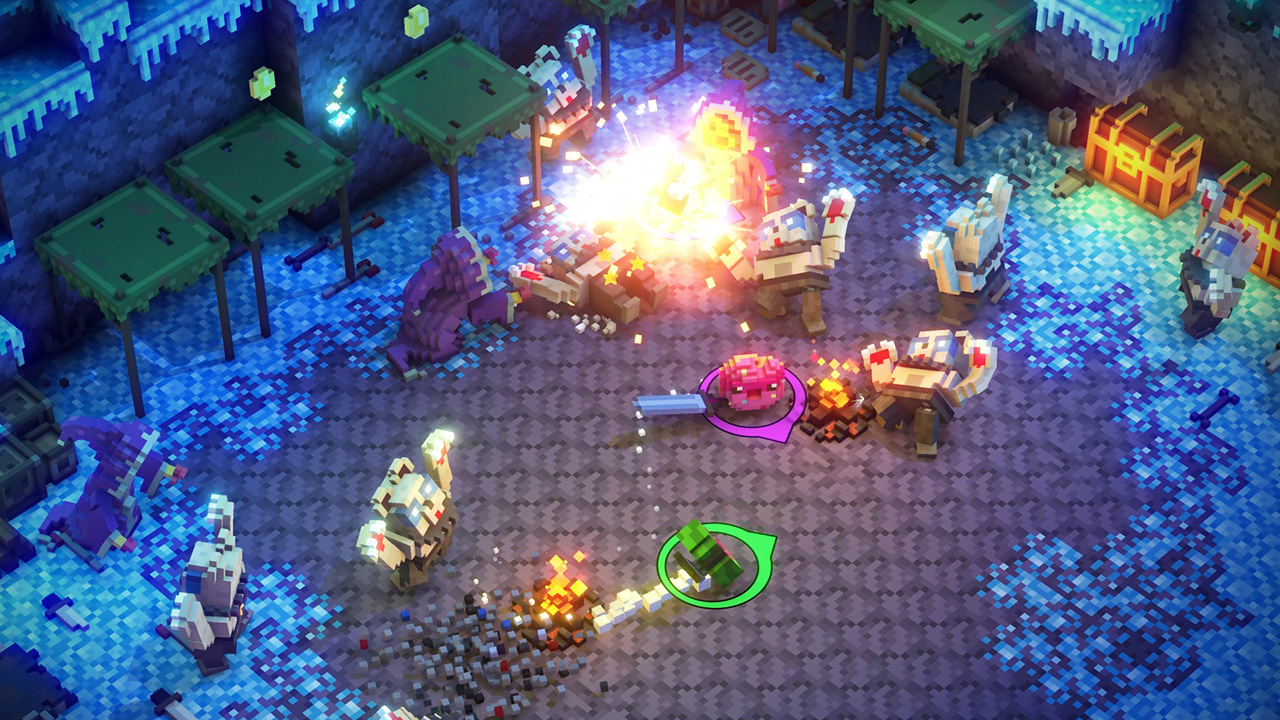 Sometimes, you just want a game that doesn't take much thinking. You just want to hammer on some buttons, collect some doodads, and zone out a bit. Or maybe you want something you can play together with some younger kids, something simple to play and not terribly difficult. That's the foundation that the ultra-successful LEGO games live on, and that's pretty much where Riverbond lives. This is a hack-and-slash game for up to four players that uses a voxel graphical style. There are some simple puzzles, relatively easy enemies to battle, and lots of destructible scenery that sometimes pops out something you can collect. It's fine for what it is. I honestly can't see myself going back to it very often, but I could say the same thing about most LEGO games as well.
SwitchArcade Score: 3/5
New Releases
Travel Mosaics: A Paris Tour ($9.99)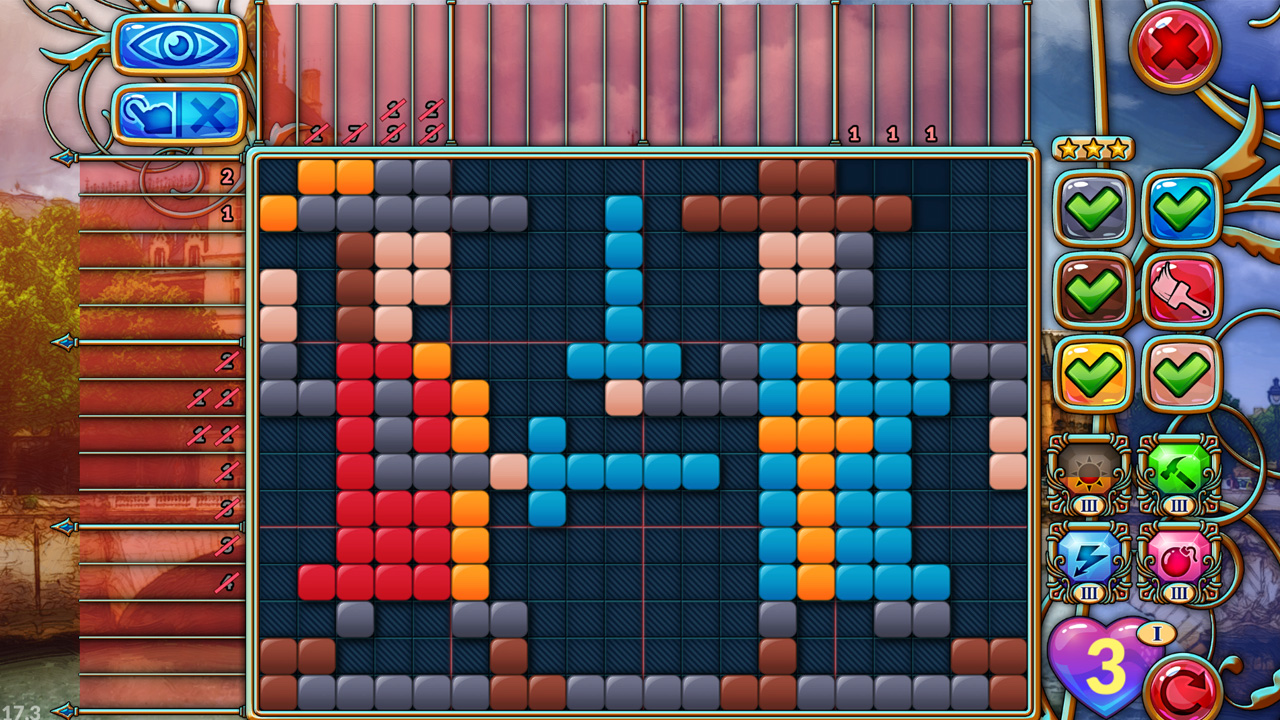 If you need another Picross game, this is certainly one of them. That sloth looks suspiciously similar to the one in Zootopia, but I guess there's only so many ways to make a CG model of a sloth. At least he has a different haircut? Bah, let's move on. You get 130 nonogram puzzles, 20 extra puzzles, and some quiz questions about Paris. By completing puzzles, you'll earn souvenirs for the animal family's room. You can also choose from a number of Paris-themed backgrounds for the puzzles. It is almost impossible to screw up Picross, so the only real questions you need to ask are whether you need more Picross puzzles and if you feel 130 of them for a tenner is a sufficient deal.
Sales
This is certainly a list of sales. Lots of decent games here, but the best deal is clearly A Robot Named Fight for a mere dollar. While the port isn't great, Mutant Year Zero is a solid game and that discount is big. I'd also recommend the excellent West of Loathing if you haven't played it already, and Groove Coaster Wai Wai Party!!!! remains the finest game on the eShop with four exclamation points in its title. If you're going to get in on those LEGO sales, now is the time for it, but they'll certainly be on sale again soon enough. The other stuff that hit for The Game Awards, not so much. Choose wisely.
Select New Games on Sale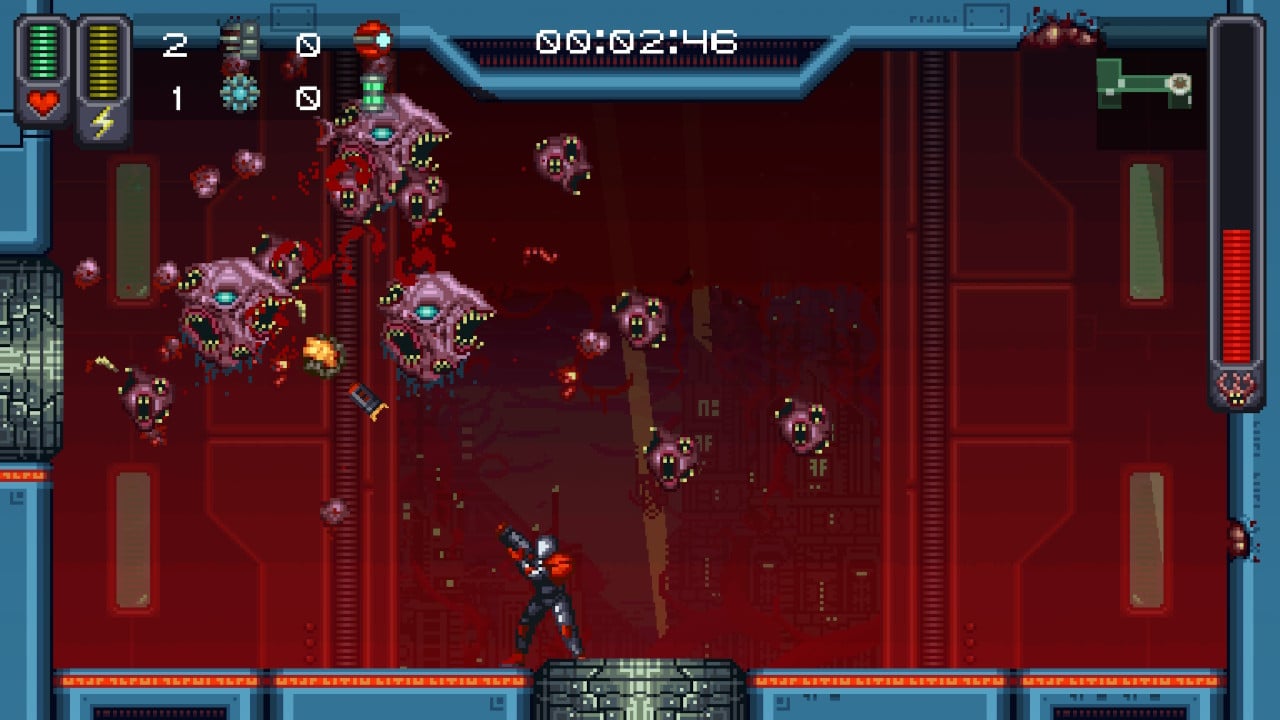 A Robot Named Fight ($0.99 from $12.99 until 1/6)
Quarantine Circular ($4.79 from $5.99 until 1/6)
Mutant Year Zero: Road to Eden ($31.49 from $44.99 until 12/19)
Robonauts ($0.99 from $3.99 until 1/5)
Groove Coaster Wai Wai Party!!!! ($49.99 from $59.99 until 12/26)
Wuppo: Definitive ($9.89 from $14.99 until 12/21)
Astro Duel Deluxe ($0.79 from $7.99 until 1/2)
West of Loathing ($6.60 from $11.00 until 1/2)
Space Ribbon ($0.99 from $4.99 until 1/2)
Soulblight ($7.49 from $14.99 until 1/2)
Santa Tracker ($1.99 from $2.99 until 1/2)
The Path of Motus ($6.74 from $14.99 until 1/2)
Caterpillar Royale ($2.49 from $4.99 until 1/2)
Xenon Racer ($7.49 from $39.99 until 1/2)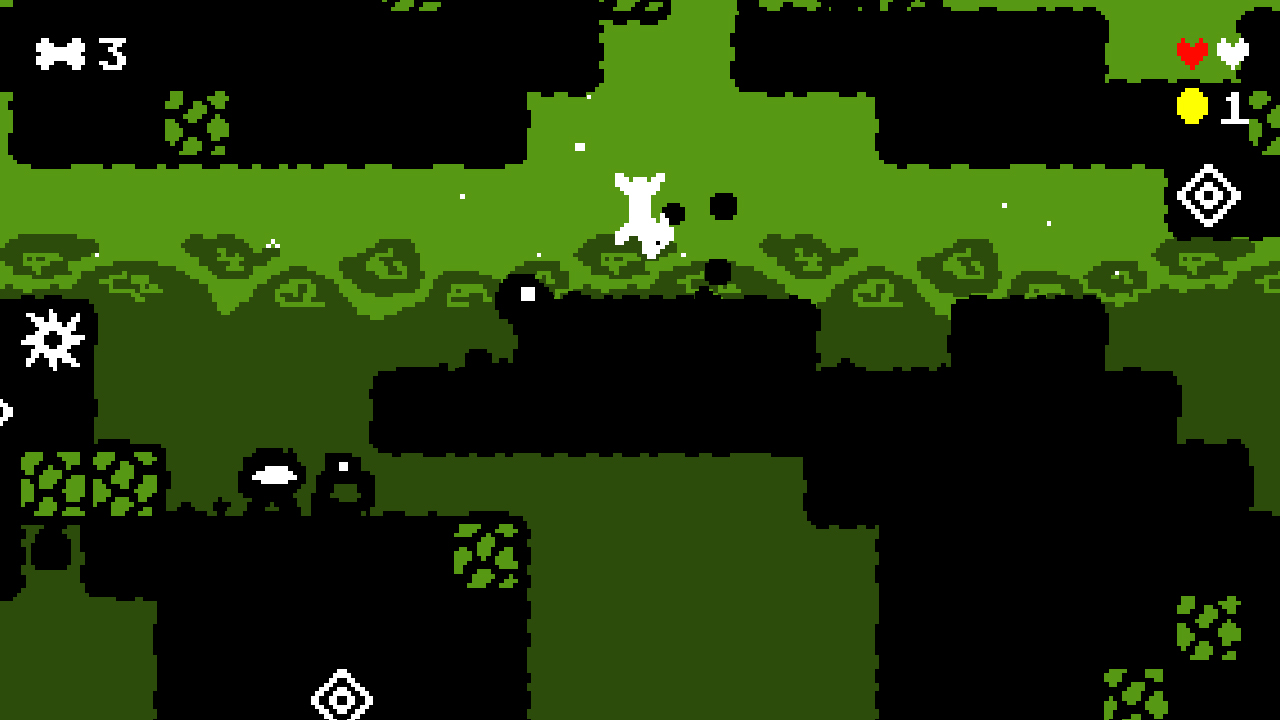 Dig Dog ($1.99 from $3.99 until 1/2)
Battle & Crash ($2.49 from $4.99 until 1/2)
Collide-a-Ball 2 ($2.49 from $4.99 until 1/2)
Animal Fight Club ($2.59 from $3.99 until 12/19)
Hidden ($1.99 from $9.99 until 1/2)
Tiny Gladiators ($2.99 from $14.99 until 12/31)
Mech Rage ($0.49 from $9.99 until 1/3)
Tactical Mind 2 ($2.49 from $4.99 until 12/24)
Demetrios ($3.99 from $9.99 until 1/3)
Home Escape ($0.99 from $1.99 until 1/3)
Talk it Out: Handheld Game ($2.99 from $4.99 until 1/3)
Them Bombs! ($9.79 from $14.99 until 1/3)
Sausage Sports Club ($3.75 from $15.00 until 12/29)
Sales Ending Tomorrow, Tuesday, December 17th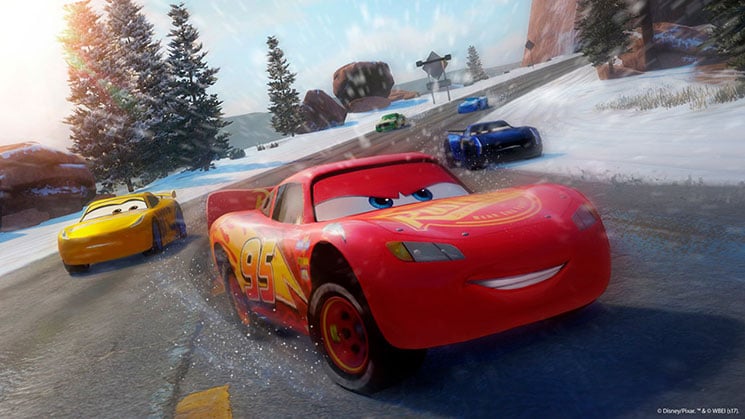 Cars 3: Driven to Win ($9.99 from $39.99 until 12/17)
Dead Dungeon ($0.99 from $4.99 until 12/17)
Event Horizon ($1.49 from $5.99 until 12/17)
Flowlines VS ($0.49 from $4.99 until 12/17)
LEGO City Undercover ($8.99 from $29.99 until 12/17)
LEGO DC Super-Villains ($14.99 from $59.99 until 12/17)
LEGO Harry Potter Collection ($14.99 from $49.99 until 12/17)
LEGO Jurassic World ($19.99 from $39.99 until 12/17)
LEGO Marvel Super Heroes 2 ($8.99 from $29.99 until 12/17)
LEGO The Incredibles ($17.99 from $59.99 until 12/17)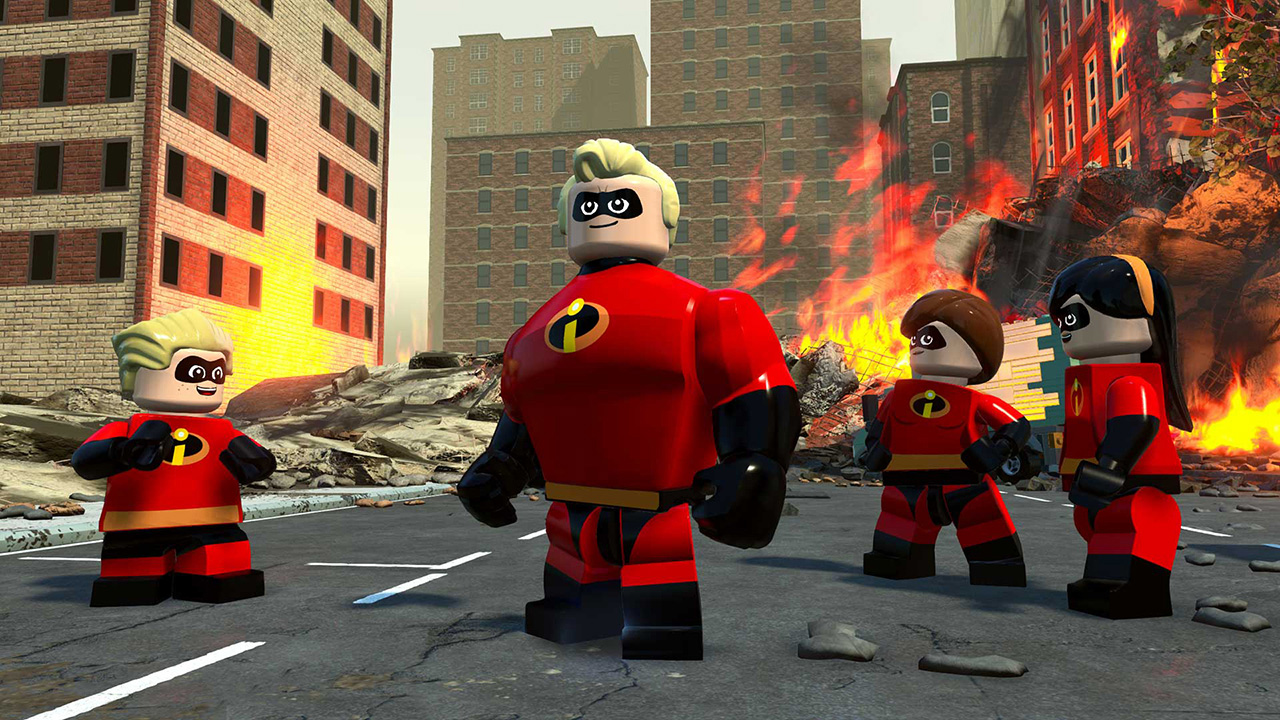 LEGO Worlds ($7.49 from $29.99 until 12/17)
Ludomania ($0.49 from $4.00 until 12/17)
One Person Story ($1.49 from $2.99 until 12/17)
Scribblenauts Mega Pack ($9.99 from $39.99 until 12/17)
Scribblenauts: Showdown ($9.99 from $39.99 until 12/17)
Steins;Gate 0 ($26.99 from $29.99 until 12/17)
Steins;Gate: My Darling's Embrace ($26.99 from $29.99 until 12/17)
Tardy ($2.49 from $9.99 until 12/17)
The LEGO Movie 2 Videogame ($15.99 from $39.99 until 12/17)
That's all we've got for today, friends. I'll level with you: this week is looking pretty quiet for new releases, and I'm not hopeful we'll be seeing much news either. I'll plug the holes as best I can and when I run out of reviews, we'll start rolling out the holiday articles. I hope you all have a great Monday, and as always, thanks for reading!