Hello gentle readers, and welcome to the SwitchArcade Round-Up for December 12th, 2019. We're less than two weeks away from Christmas, and new releases are starting to slow down. But what today's batch lacks in quantity, it certainly makes up for it in quality. We've also got a review of the latest DLC for Pinball FX3, a few news nuggets, and the usual list of sales to help part you with your money. Let's wade on in!
News
'Final Fantasy Crystal Chronicles Remastered' Delayed to Summer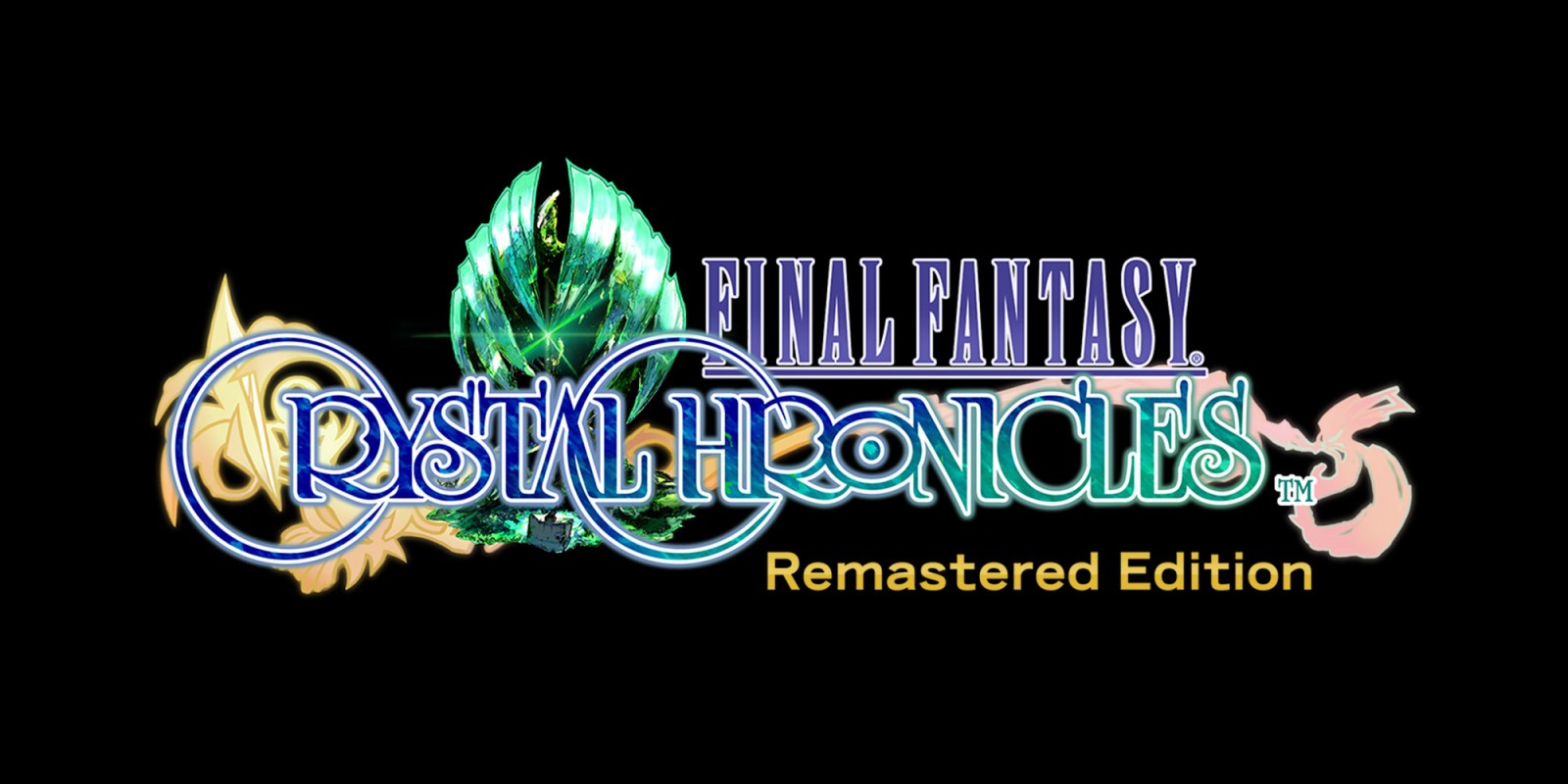 The year 2019 saw a lot of Final Fantasy games released on the Switch, and it looked as though 2020 was going to kick off on a similar foot with the release of Final Fantasy Crystal Chronicles Remastered in January. Unfortunately, it seems like the game needs a bit more time in the oven. The game is now scheduled for a vague Summer 2020 release date, leaving us without much more than Tokyo Mirage Sessions Encore on the current schedule to get us through the first month of the year. Well, I'm sure we all have backlogs to work through.
The Latest Batch of NES and Super NES Games Have Been Added to Switch Online
Just in case you've forgotten, the latest updates for the NES Switch Online and Super NES Switch Online apps are available as of today. New NES titles include Sunsoft's Journey to Silius and SNK's Crystalis, both of which are excellent and generally underappreciated. The new Super NES games aren't quite as obscure, with Kirby Super Star, Star Fox 2, Breath of Fire 2, and Super Punch-Out!! now ready to play. If you have the Japanese versions of the apps, you won't find anything different in the Super Famicom app, but the Famicom app offers up Famicom Wars and Sunsoft's Route-16 Turbo in lieu of the Western selection. Yay, updates. NEXT UPDATE WHEN, NINTENDO?
'Puyo Puyo Tsu' is the Next SEGA AGES Release in Japan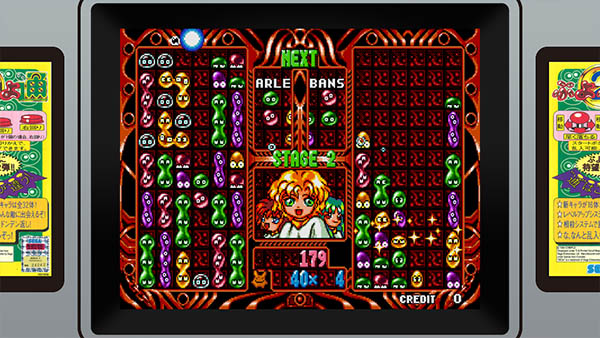 Yes, the West is falling behind on these again. While I have a strong feeling both Shinobi and Fantasy Zone will be arriving outside Japan before too long, it looks as though the SEGA AGES line in general will be ending the year with the Japanese release of Puyo Puyo Tsu. This is the arcade version of one of the most popular entries in the series, with all the extras and high-quality emulation we've come to expect from developer M2. And it's going to need it, if you ask me. Not only is this the sixth release of Puyo Puyo on the Switch in some form or another, it's not even the first version of Puyo Puyo Tsu. With any luck, the extras will make this worth playing over firing up the Super NES Switch Online app and playing the SNES version there.
Reviews
Williams Pinball: Volume 5 ($9.99)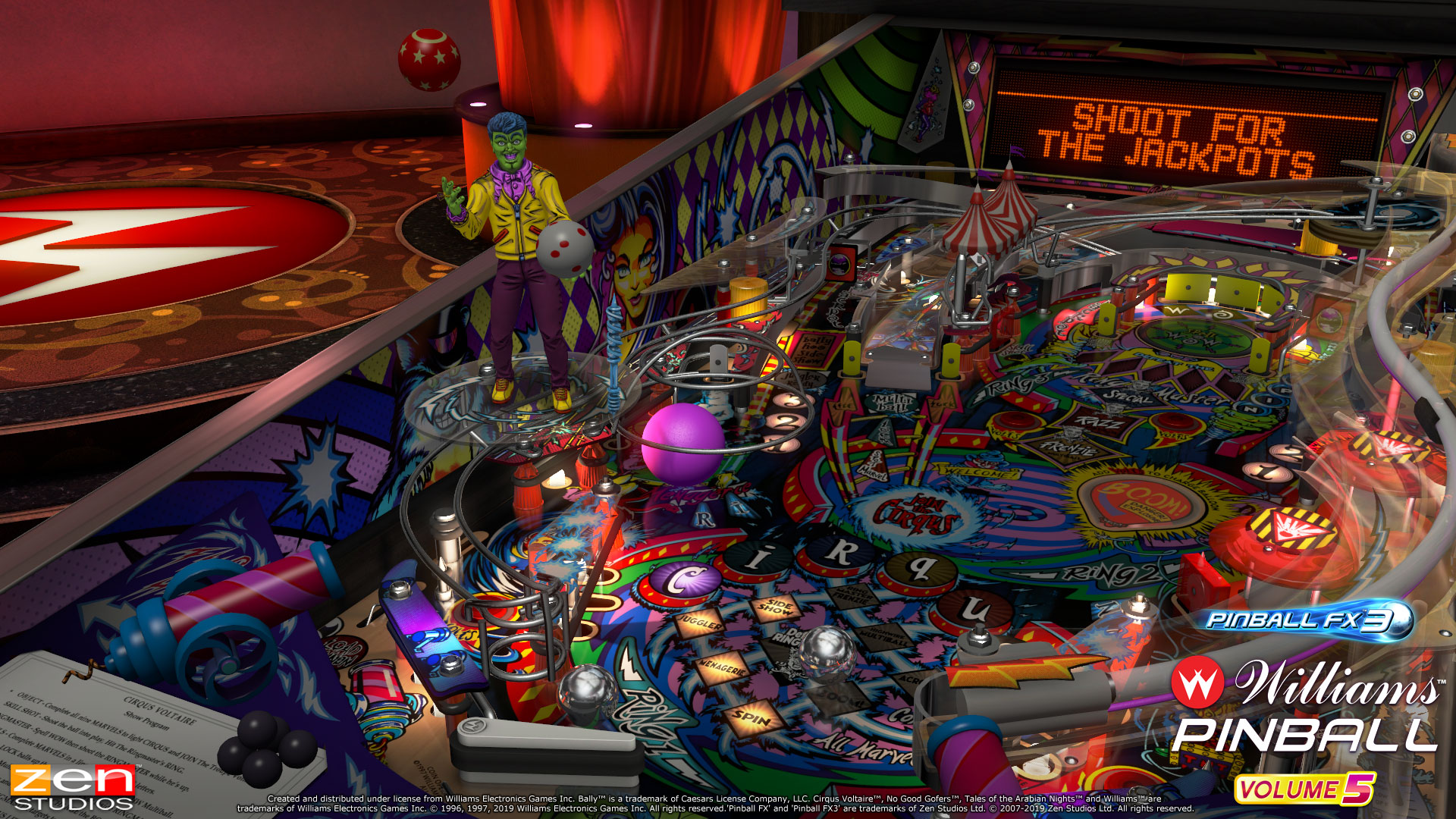 Thus far, Zen Studios has been pretty consistent with its packs of Williams Pinball tables. Outside of the licensed Universal Monsters bundle, each volume includes three tables. One of those tables acts as the anchor and is drawn from the most popular non-licensed Williams/Bally pins, one is a less-popular but still reasonably well-regarded table, and the third is from the company's more experimental or, er, lesser efforts. With the number of relatively modern tables that don't require additional licensing dwindling, many fans of Pinball FX3 had strong guesses as to what the next couple of packs would look like.
Two major headliners remained: Cirqus Voltaire and Tales of the Arabian Nights. Surely each of those would serve as the anchor of their own packs, at the very least. In a surprising turn of events, however, Zen Studios has put both of them into Volume 5. The selection is rounded out with the rather enjoyable No Good Gofers, making for an incredible bundle all-around. If you're only going to buy one Williams Pinball pack, this is the one to get. Both Cirqus Voltaire and Tales of the Arabian Nights are top-shelf tables with plenty of fun twists and turns to them, and No Good Gofers adds a bit of levity to the pack.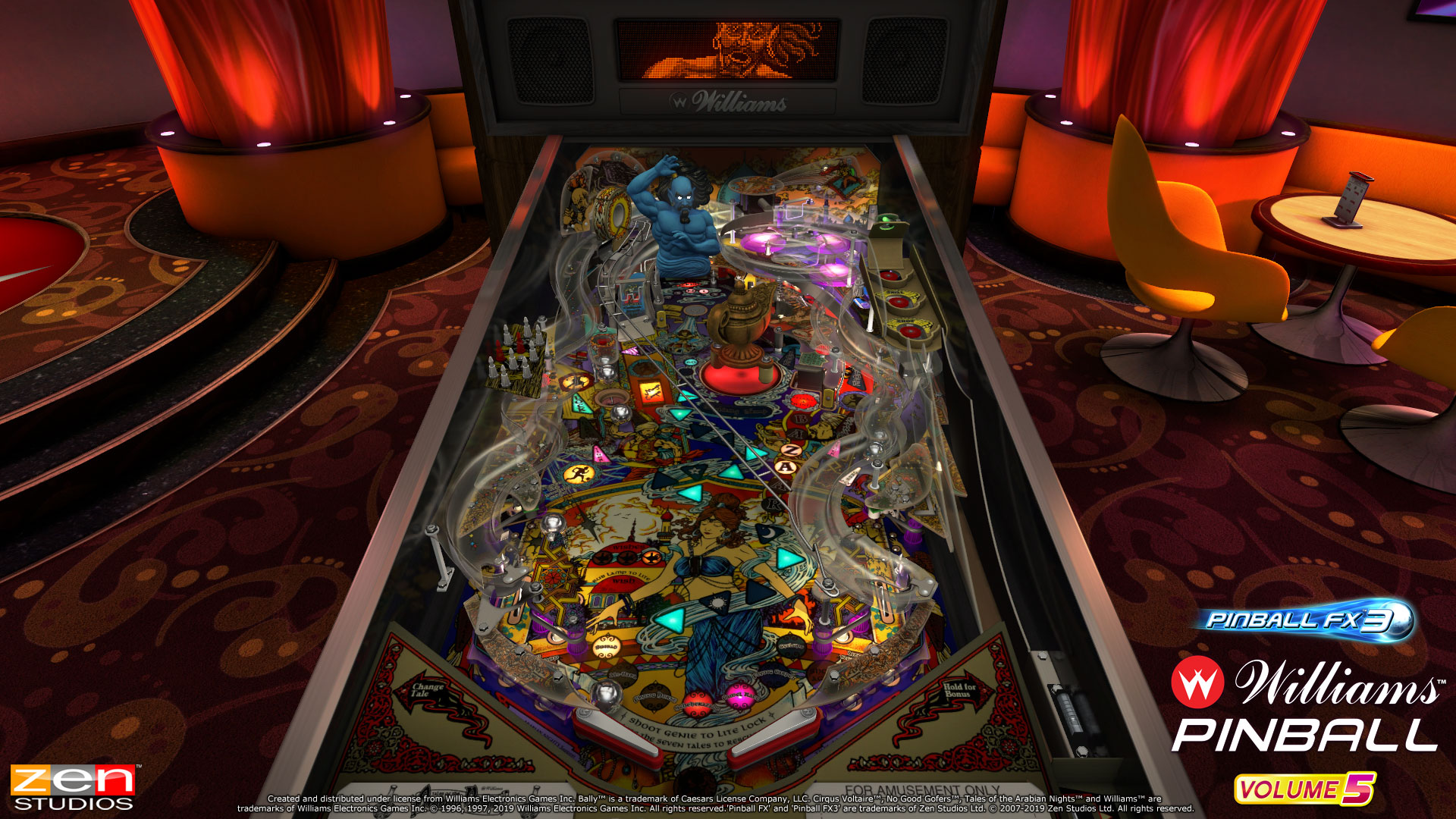 Cirqus Voltaire was released under the Bally label in 1997. It was designed by John Popadiuk, who was also the mind behind tables like Theatre of Magic, Star Wars Episode I, and the other headliner of this pack, Tales of the Arabian Nights. The theme of the table is a bizarre circus, and the main gimmick is a Ringmaster head that pops up and acts as a target. The lighting on this table was particularly dazzling, and this Pinball FX3 version captures that nicely. It's a great table with lots of cool events and mini-games.
Tales of the Arabian Nights is a 1996 Williams-branded table that was, as already mentioned, designed by John Popadiuk. You may remember this as the table included with the premium version of The Pinball Arcade back when it first launched, and there's a reason it was chosen for such a plum role. Complete various adventures to earn jewels and free the captured princess. A large lamp and genie are fitted to the table and act as primary targets. I really like this table, and I feel like it's an excellent choice for introducing novice players to the proper flow of playing a mission-based pinball game.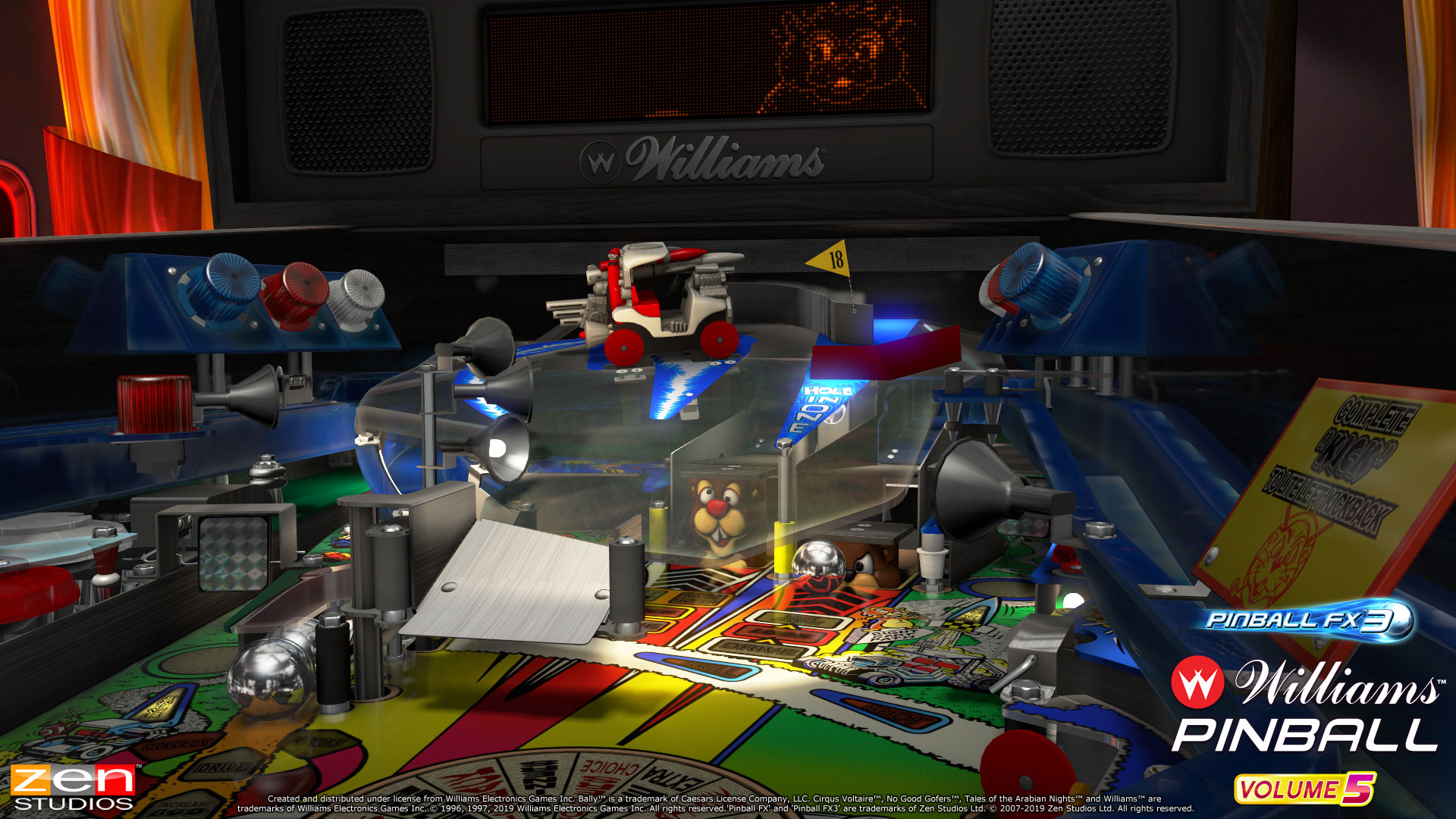 Finally, we've got No Good Gofers. It's a 1997 Williams-branded table from Pat Lawlor, the legendary pinball designer of tables such as The Addams Family, Twilight Zone, FunHouse, and Whirlwind. The theme here is a rather outdated (even for the time) Caddyshack-style golfer vs rodents set-up, but if nothing else it makes for a lively table with a lot of fun rules. The two titular gofers pop up from time to time and make no bones about taunting you, and much of the game involves aiming your shots at them. Not Lawlor's best, but still good enough to hang with the upper crust.
As usual, you've got a lot of options for playing these tables. You can play a Zen-enhanced version of each, which adds things like a 3D animated golfer or Ringmaster among other effects. I actually really like how Tales of the Arabian Nights comes to life in this form. If you just want to play realistic versions of the tables, you can do that as well. All of the typical options, upgrades, and extras are in play for all three tables, so you have a lot of choice as to how you want to go about playing them.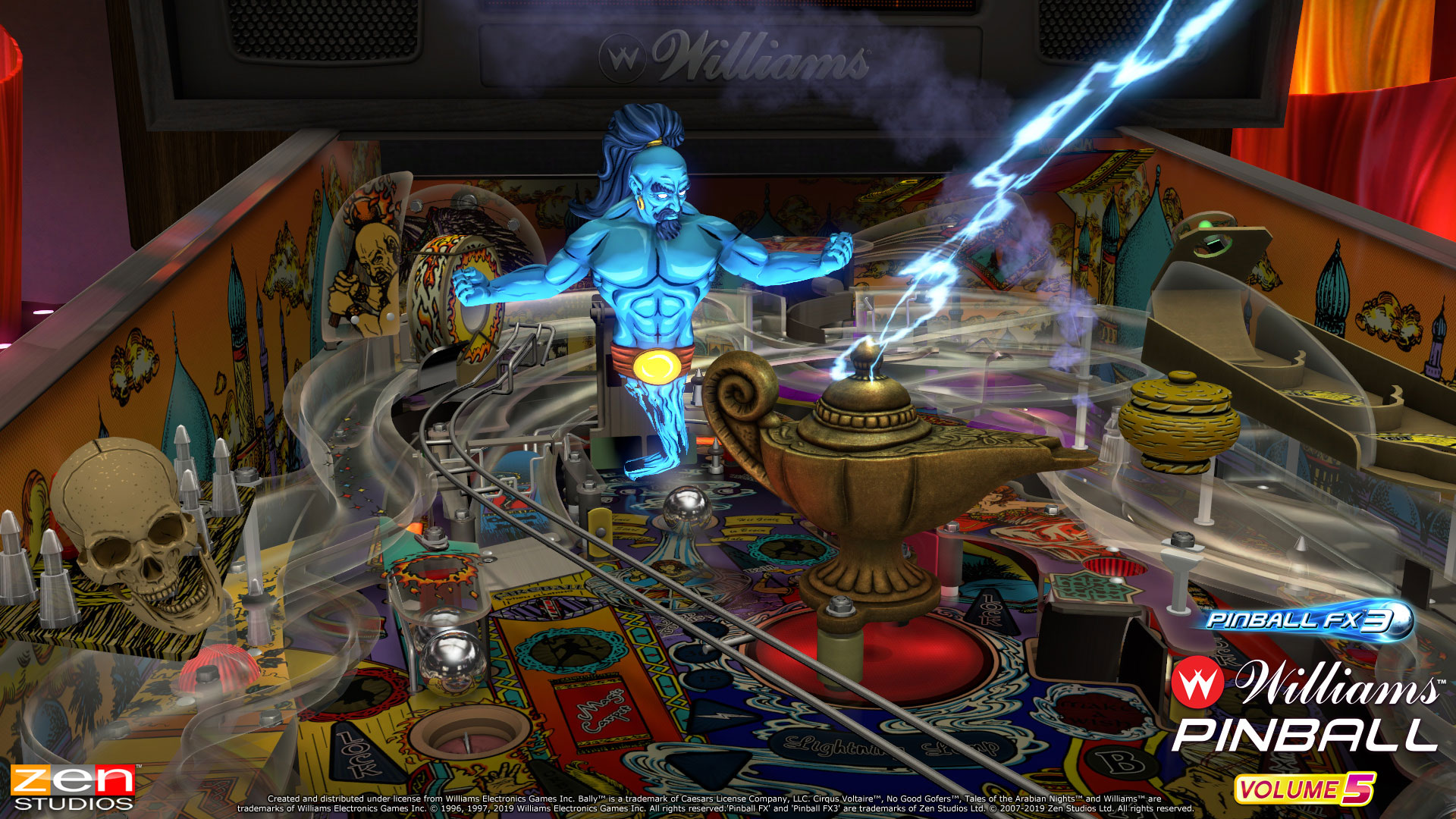 Anyway, while there are specific tables in other packs that I like better than these, as a total package this is easily the best of the bunch so far. There are no weak tables being dragged along by the headliners here, and the variety of themes is satisfying. If you've been picking these up all along, there's no reason not to add Williams Pinball: Volume 5 to your collection, and if you haven't? This is a great place to start.
SwitchArcade Score: 4.5/5
New Releases
Jamestown+ ($17.99)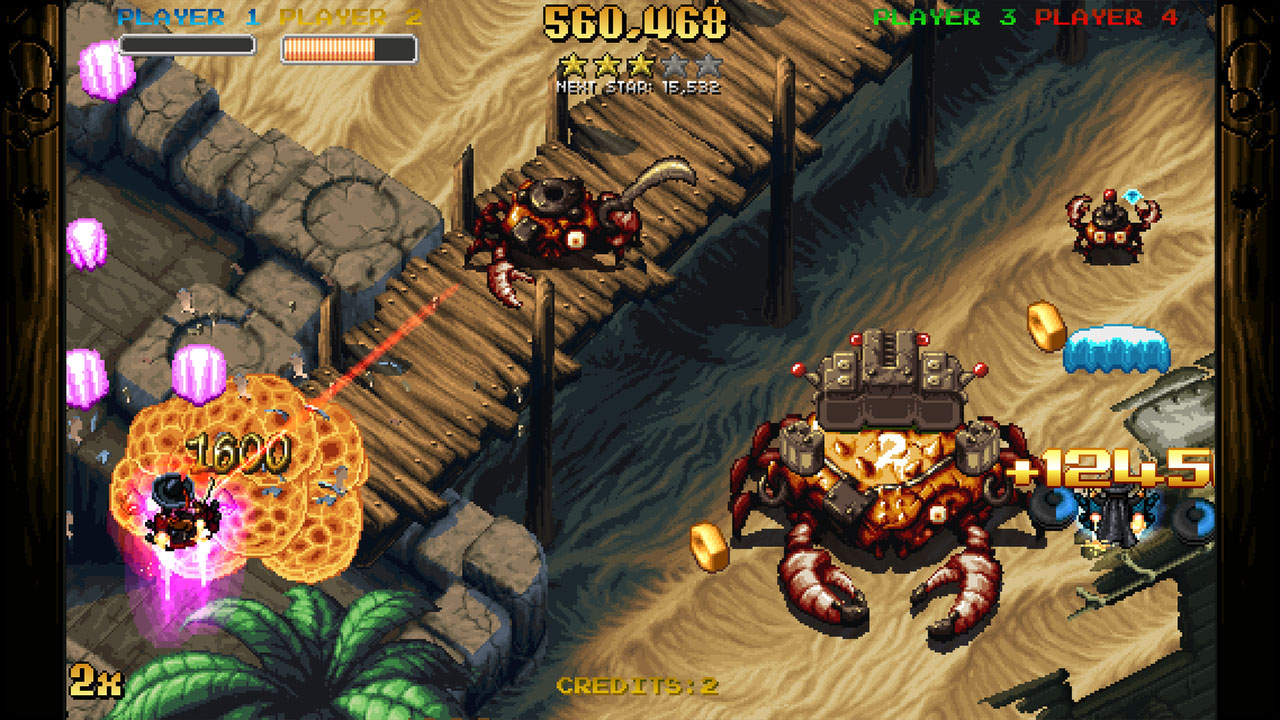 SwitchArcade Highlight!
There's been a lot of water under the shoot-em-up bridge since Jamestown first launched back in 2011. It was a fun game then, and it's a fun game now. This is the Jamestown+ version of the game, and it includes pretty much every bit of content and all of the spiffy upgrades ever released for the game. One of the reasons this game tends to get praised is due to how accessible it is compared to a lot of other titles in this genre. You can play with up to four players, and you won't lose a credit until all four players go down. Each stage has multiple difficulty levels to play on, and there are tons of fun unlockables and helpful extras you can get with the currency you pick up in-game. I'll be doing a full review of this one soon, but you probably don't need to read it to know this is worth buying.
SuperEpic: The Entertainment War ($17.99)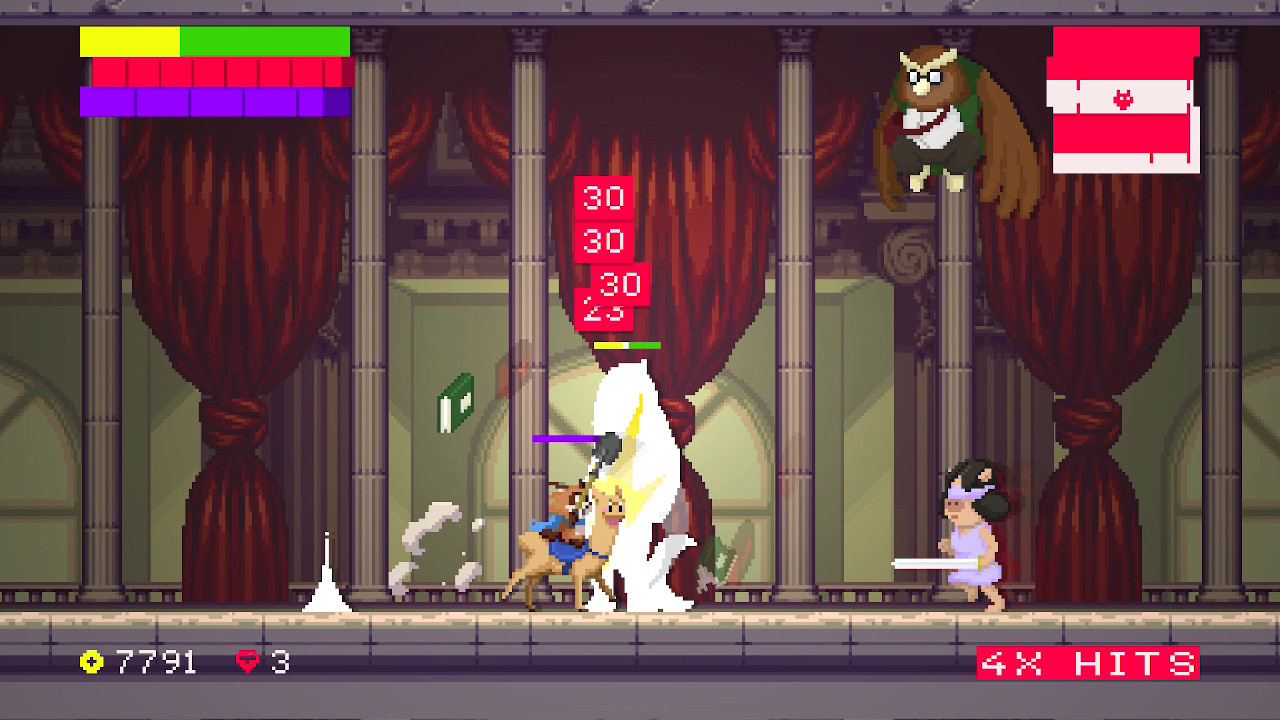 SwitchArcade Highlight!
This is a cheeky as heck Metroidvania featuring a llama-riding raccoon who is sick and tired of crappy free-to-play games that milk people's money, time, and souls. He decides to bring the fight to the big, bad, corporation behind those games, traveling through their labyrinthine headquarters to take them down. Yeah, this one is going to hit home for a lot of our readers. Beyond the constant stream of jokes and the somewhat single-minded fixation on its core message lies a really solid example of the sub-genre. The controls are nice, and the way that it uses F2P game-inspired mini-games as part of the adventure helps the satire hit home. This is another one I'll be doing a review for, so feel free to look forward to that. If you need to make a decision today, I say go for it.
Cardpocalypse ($24.99)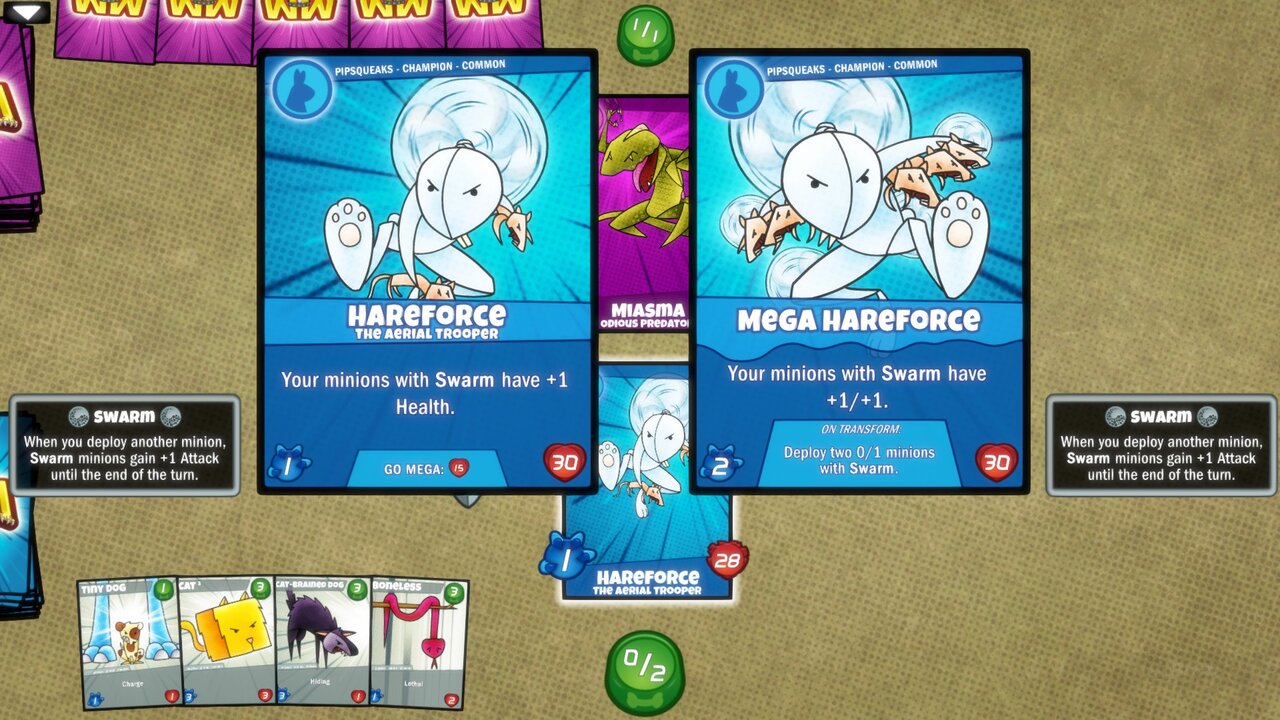 SwitchArcade Highlight!
If you enjoy a good card-based RPG, you'll like Cardpocalypse. We here at TouchArcade liked it plenty when it hit Apple Arcade a while back, awarding it a lovely five stars. And now it is here for you to play on your Switch, at a cost of five months' worth of Apple Arcade. But you know what? It's worth the money. The campaign takes over 20 hours to clear, and the core gameplay mechanics are very well-designed. Plus, I give it extra credit for going with a 1990s nostalgia theme instead of the more usual 1980s nostalgia theme. Anyway, if your plate isn't already full of RPGs and adventure games, you wouldn't do wrong by making a little space for this one.
Gensou Skydrift ($23.99)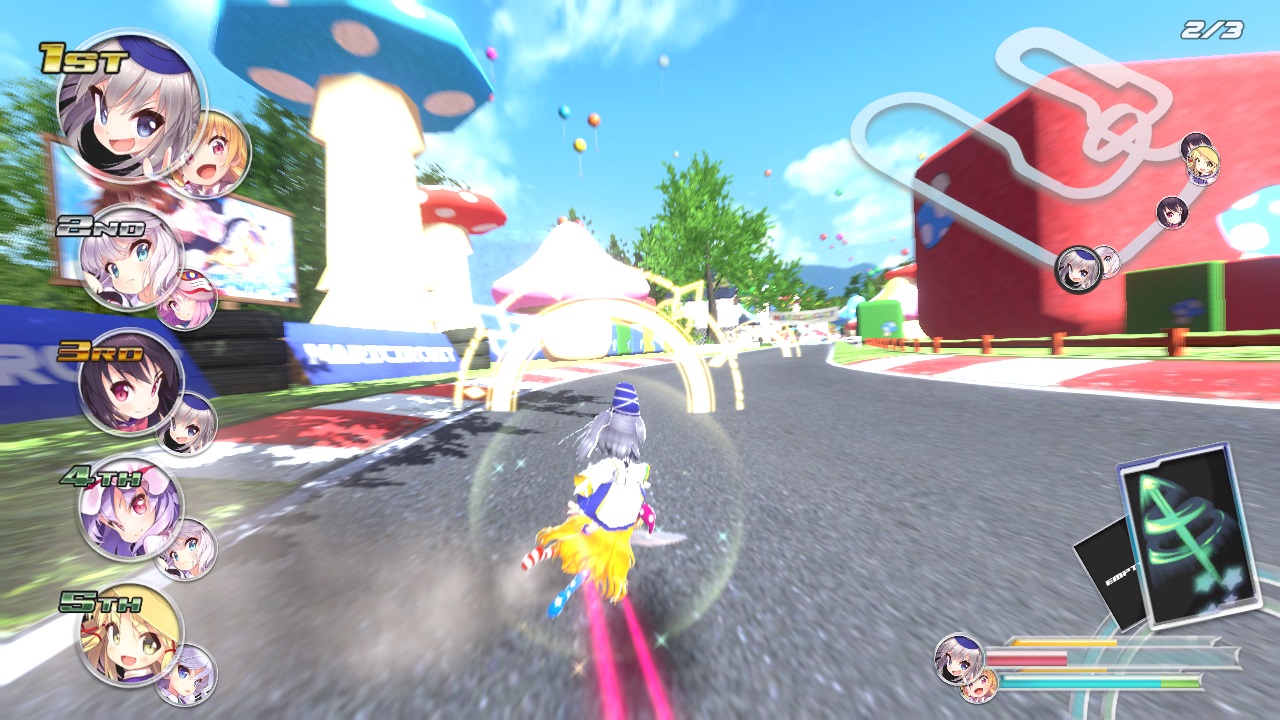 C-c-c-combo breaker! Yeah, not every release today is a keeper, sadly. Gensou Skydrift takes the popular Touhou Project characters and puts them in a racing game where the girls are both drivers and vehicles. It's a drift-heavy racer where you can use magic spells to attack your opponents. Like a lot of the Touhou games on the Switch it has a lot of technical issues, but even if it ran perfectly it's not much better than so-so. There are a lot of better character-based racing games on the Switch, so I think this one is really just for the Touhou fans out there.
Sales
Another small list of sales today, with a pair of otome visual novels, an indie ode to Ice Climber and Wrecking Crew, an upcoming Princess Maker release, the well-written Bury me, my Love, and Crescent Moon's stylish Morphite all offering up some discounts for those interested in them. The outbox isn't terribly exciting either, but you may want to grab Rimelands for half-price if you like action-RPGs.
Select New Games on Sale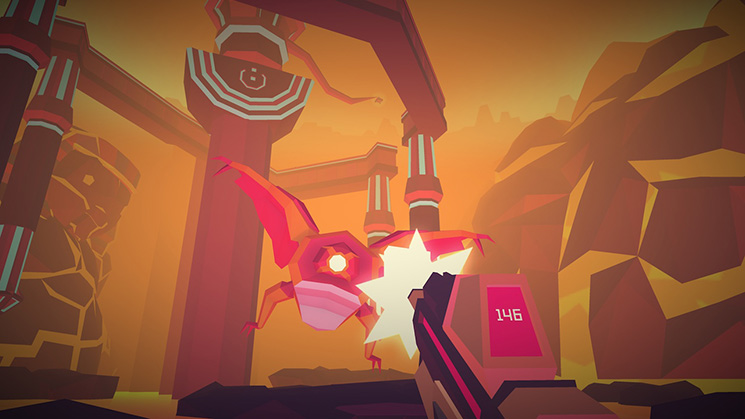 Morphite ($2.99 from $14.99 until 1/2)
Bury me, my Love ($0.99 from $4.99 until 1/1)
Princess Maker -Faery Tales Come True- ($26.99 from $29.99 until 12/23)
Demolition Crew ($1.50 from $2.00 until 1/1)
Iris School of Wizardry ($12.49 from $24.99 until 1/2)
Ayakashi Koi Gikyoku ($12.49 from $24.99 until 1/2)
Sales Ending Tomorrow, Friday, December 13th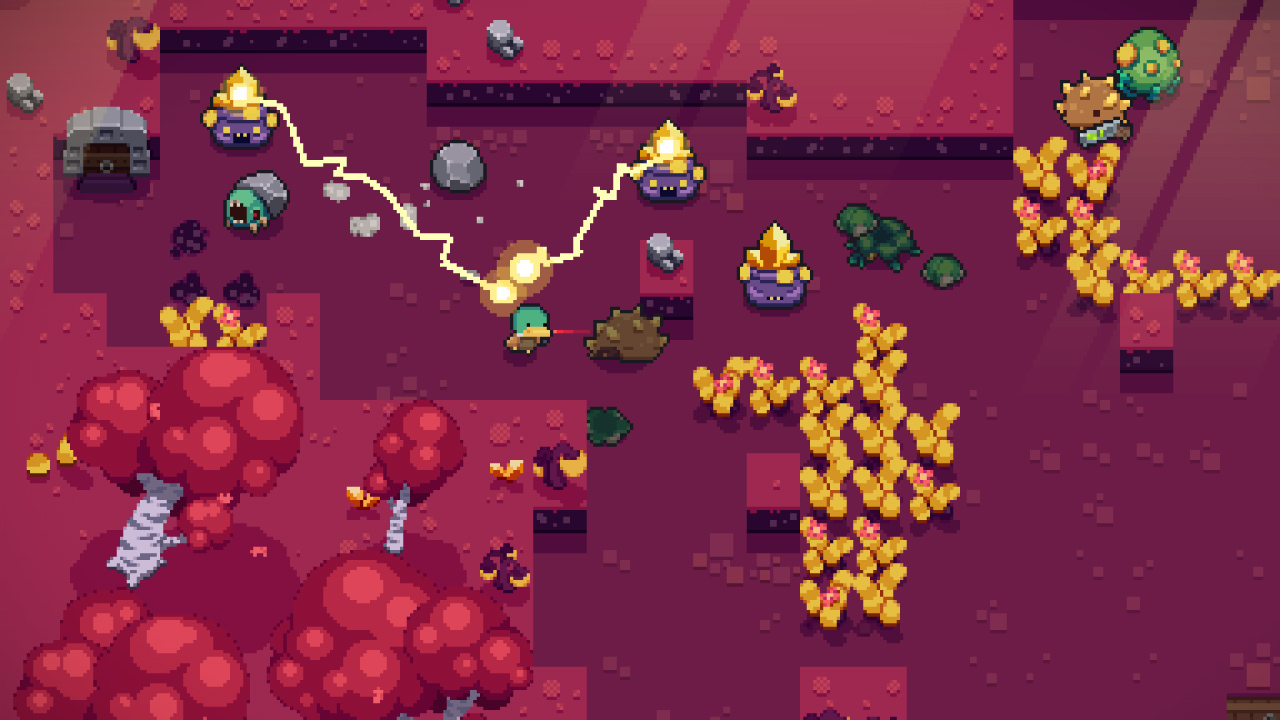 Blazing Beaks ($2.99 from $14.99 until 12/13)
Chop ($4.99 from $9.99 until 12/13)
Creepy Road ($6.49 from $12.99 until 12/13)
Deadly Fighter 2 ($0.39 from $3.99 until 12/13)
Immortal Planet ($13.49 from $14.99 until 12/13)
Lost Orbit: Terminal Velocity ($4.99 from $9.99 until 12/13)
Mini Trains ($1.99 from $5.99 until 12/13)
Monster Bugs Eat People ($0.99 from $1.99 until 12/13)
Not Not – A Brain Buster ($0.49 from $1.99 until 12/13)
Rimelands: Hammer of Thor ($4.99 from $9.99 until 12/13)
Shipped ($2.99 from $5.99 until 12/13)
Strike Force Kitty ($3.99 from $4.99 until 12/13)
Summer Sweetheart ($15.99 from $19.99 until 12/13)
Warlocks 2: God Slayers ($1.79 from $17.99 until 12/13)
That's it for today, friends. Tomorrow will see another small handful of releases, and we'll naturally catch up on whatever news and sales hit as well. If it's too light, there may be a review or some Mini-Views in the mix as well. I hope you all have a great Thursday, and as always, thanks for reading!