Hello gentle readers, and welcome to the SwitchArcade Round-Up for November 27th, 2019. In today's article, we've got a full review of Children of Morta, a few news nuggets, and summaries of all of the new releases for the day. There is also a list of the new sales, but at least at the time of writing we're yet to be buried under any sort of Black Friday sale. Let's have a look, shall we?
News
This Week's 'Super Smash Bros. Ultimate' Event is Both Itchy and Tasty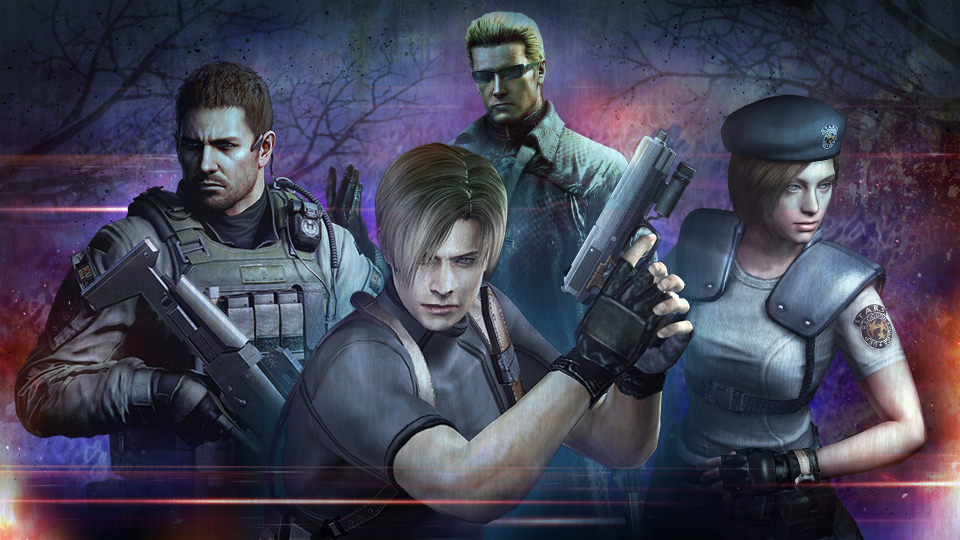 Good boys and girls are always looking forward to the latest weekend event in Super Smash Bros. Ultimate, making the Wednesday announcements a tantalizing prospect every time. The latest event, which kicks off on Friday and runs for a whopping five days instead of the usual three, is a Spirit Board event dedicated to four new Resident Evil-themed spirits that have been added to the game. Don't worry, they've all washed their clothes thoroughly so there won't be any scary blood or guts. Just a bunch of sickly-looking people with guns and stuff. Collect 'em up, friends.
'The Elder Scrolls: Blades' Delayed to Early 2020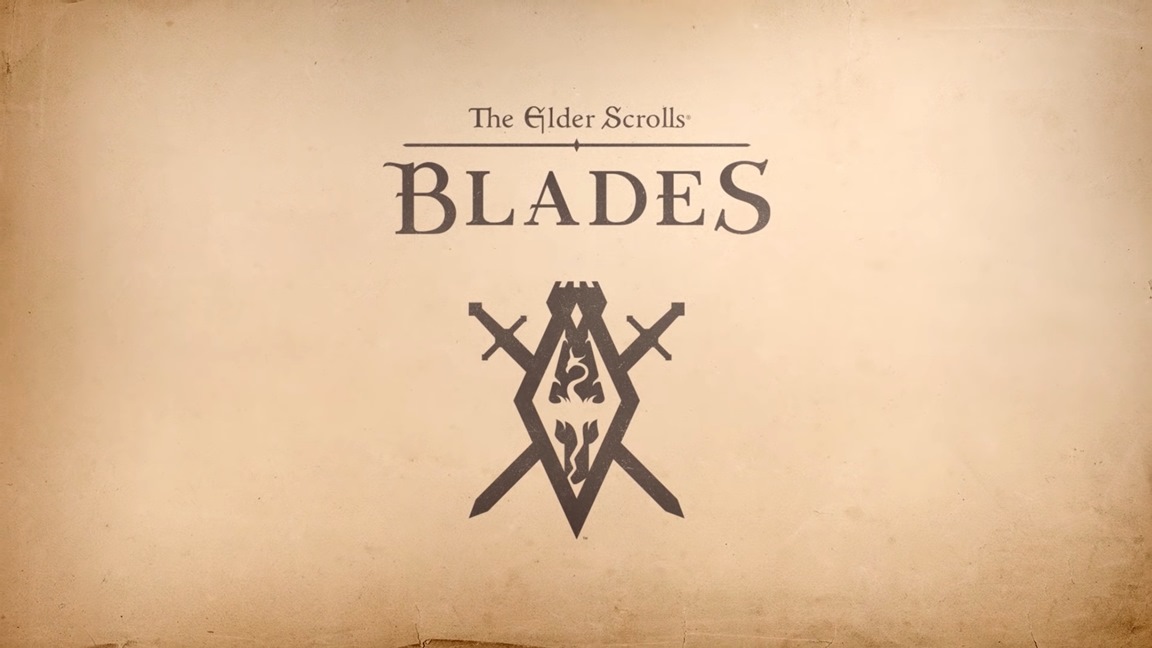 I know, I know. Everyone was really looking forward to this game's release this year. You're all disappointed. Christmas is ruined. The Elder Scrolls: Blades is now coming to Switch early next year. Santa? Cancelled. If you really can't wait, I suppose I could direct you to the mobile version that has been out for a long time. It's free. To start, anyway. You could play Skyrim again if you don't have a mobile device. Or you could pass the time by writing a line on the wall for every day that you wake up without The Elder Scrolls: Blades on your Switch. I'm not going to tell you how to live in the wake of this tragic delay; I merely offer suggestions.
Reviews
Children of Morta ($21.99)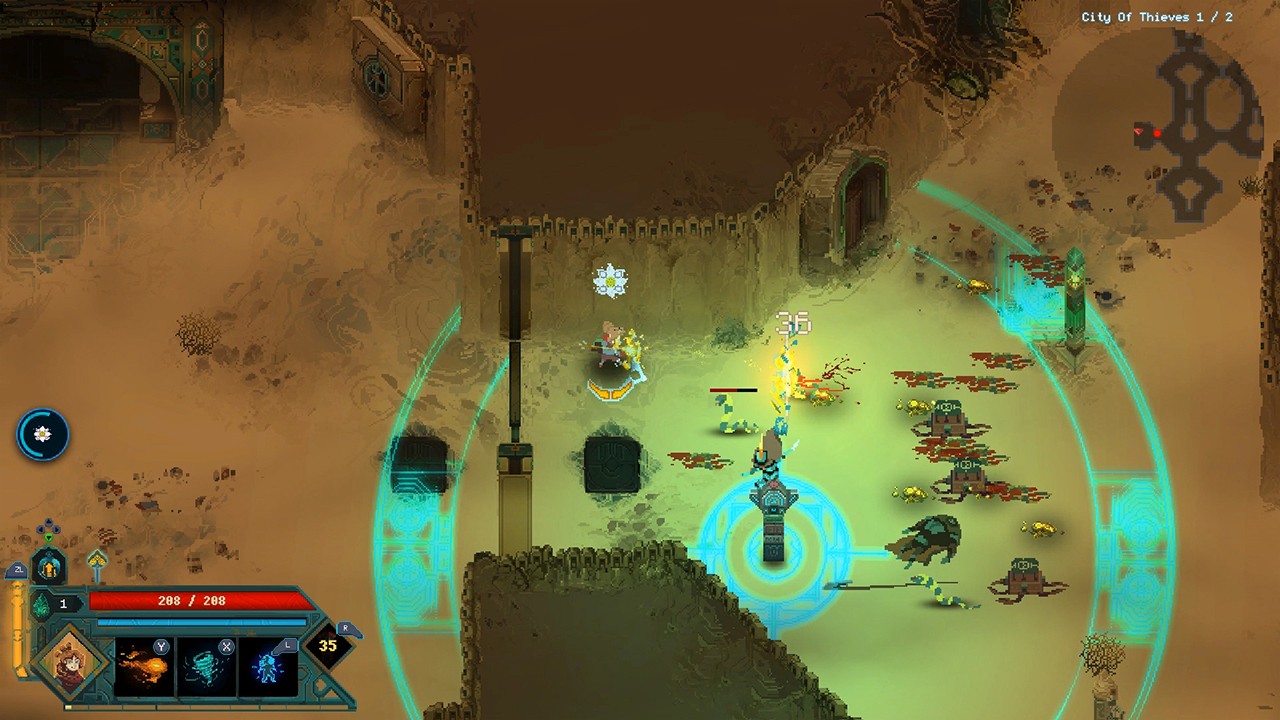 Reviews, right? The thing about these little written evaluations is that they're really just reports of one person's experiences with a game, and who knows if that person perceives things the same way you do? I like to think that regular readers of TouchArcade have a good idea of my personal quirks and sensibilities after seeing somewhere near… a thousand game reviews from me over the last six and a half years. In case you aren't quite so familiar with me, here's one point that is very relevant to my thoughts on Children of Morta: I've played a ton of games, and I continue to play a ton of games. Most of those games are not selected by me, but rather by the sheer flow of whatever comes out and needs reviewing.
This is relevant because if a genre suddenly becomes popular, I'm going to play a lot of games of that sort. And I think anyone who plays a ton of games in a particular genre in a certain span of time is going to start asking the same question of each new entry: what's your thing? In the case of Children of Morta, which is yet another fairly well-made top-down roguelite action-RPG, the answer is that it has a lot more story than you generally see in this sort of thing. Is it good story? Eh. It's not bad. It's visually interesting, and I like how it hammers in the family themes that the game is built around. The plot is as generic as they come, but it's done well enough.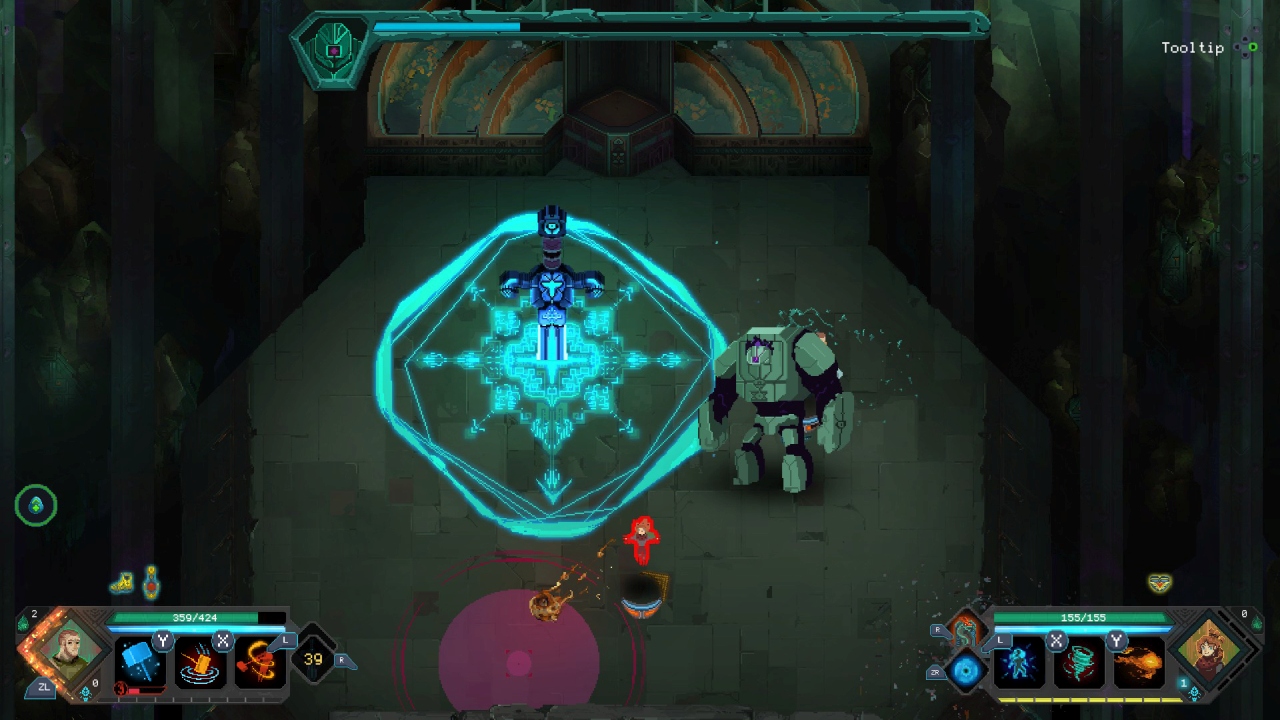 You get these story snippets after pretty much every dungeon run finishes, successful or not. At their best, you get a chance to see the game's absolutely gorgeous spritework in action. But I'd be lying if I didn't feel like skipping them a lot of the time. If I get killed in a roguelike or roguelite game, or any game I suppose, I want to get right back in. These cut-scenes keep me from doing that. This is not going to be a problem for some people, and it's not always a problem for me, but I'm conflicted about what they do to the game's pacing.
Set that aside, and what you're left with is a really attractive, solidly-constructed example of the genre. Choose a member of the Bergson family and head into the dungeons to battle a bunch of beasties in procedurally-generated maps. Level up and pick new abilities and skills from a skill tree. Collect currency that allows you to buy permanent upgrades for the whole family in between runs thanks to Uncle Ben and his workshop. You start off with a limited selection of family members, but you'll eventually unlock a total of six very different characters to use. And you will be using all of them, since using any one of them too much will result in them being exhausted and needing a time out.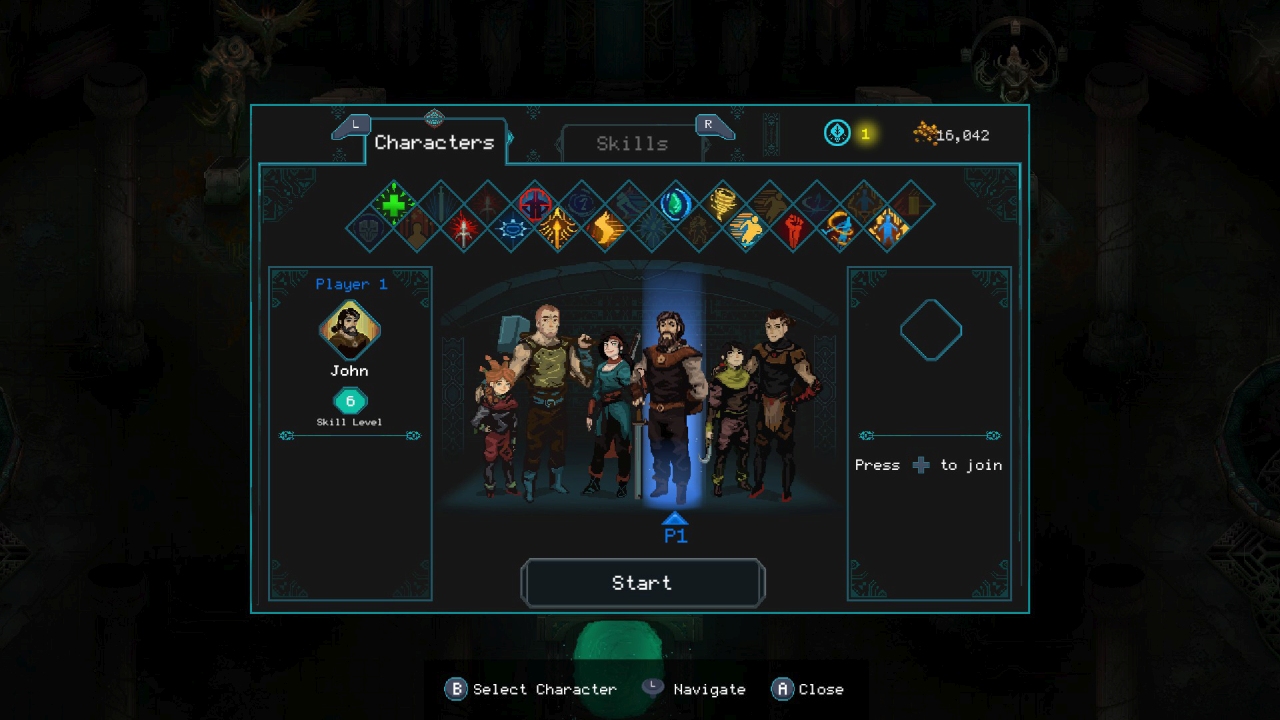 So this is where your personal experience comes into play. If you aren't weary of this genre of game yet, Children of Morta is very much going to be your bag. It's a real solid meal of a game. Beautiful pixel art, a fun two-player mode, and all of its mechanics work the way they should. It's well-suited to the handheld nature of the Switch, as hops into the dungeon take no more than twenty minutes a go. There are some technical issues like long loading times and very rare crashes, but I'd still say this is the way to play Children of Morta.
On the other hand, if you've already been through the gungeon, sat on the nuclear throne, necrodanced the heck out of the crypt, and proved yourself a legendary wizard, you may find this game a little too familiar. Its main selling points are in its emphasis on its story and the way you can't lean too hard on any particular character. Is that enough all on its own to pull you into another procedurally-generated live/die/repeat hack-and-slash? That's a question you have to answer on your own. I think I could have loved Children of Morta if I had run into it before I had been force-fed a surfeit of similar games. Instead, I just like it. Maybe that's enough.
SwitchArcade Score: 3.5/5
New Releases
Widget Satchel ($14.99)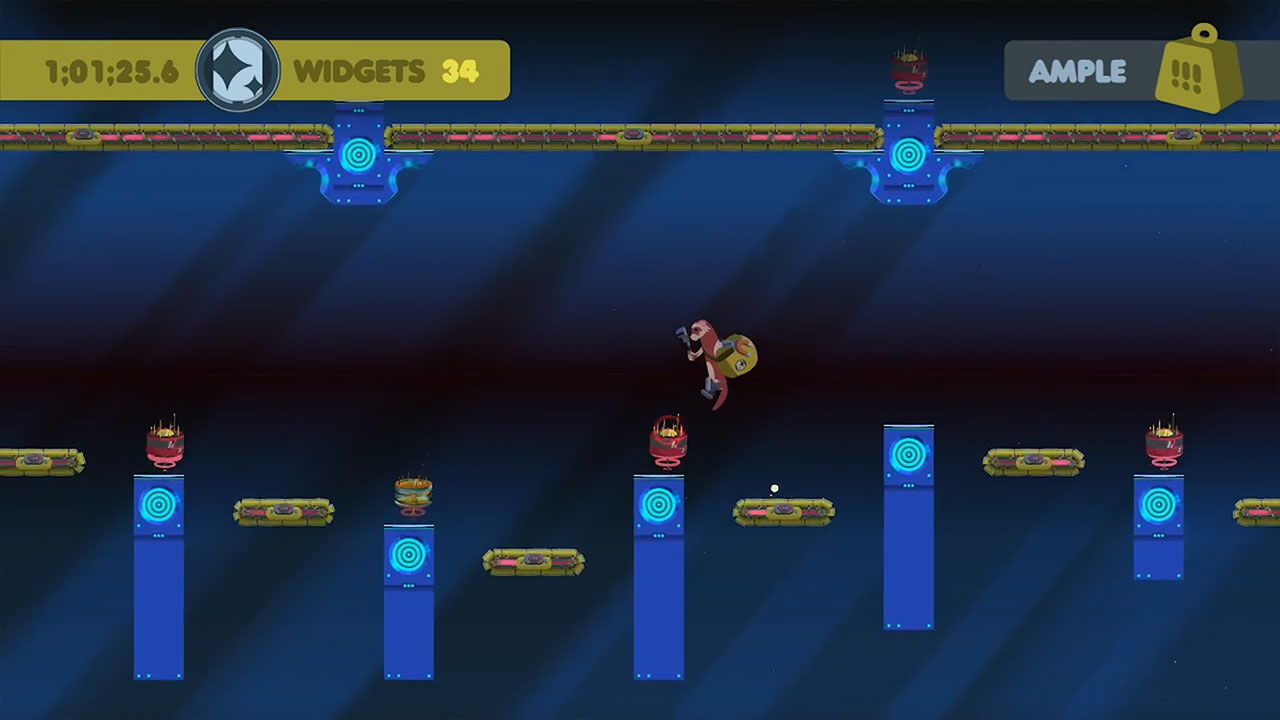 2019 has been quite the year for playing as animals, hasn't it? Somehow, I doubt Widget Satchel is as good at capturing the essence of being a ferret as Untitled Goose Game is at emulating goose life, but it's not really trying to do that anyway. You play as a ferret named Sprocket in what the game calls a ferretroidvania, and you know what? That's an incredible word and I refuse to speak ill of it. Grab stuff, stash it, and build stuff with it. Collect too much of it and you won't be able to move around as well because of how heavy it is. You can also collect socks. It is a ferretroidvania. It is the first ferretroidvania. It may be the last ferretroidvania. And for today, it is clearly the best ferretroidvania. And now I've typed that word enough that it's back to looking weird. Next!
Gemstone Keeper ($8.99)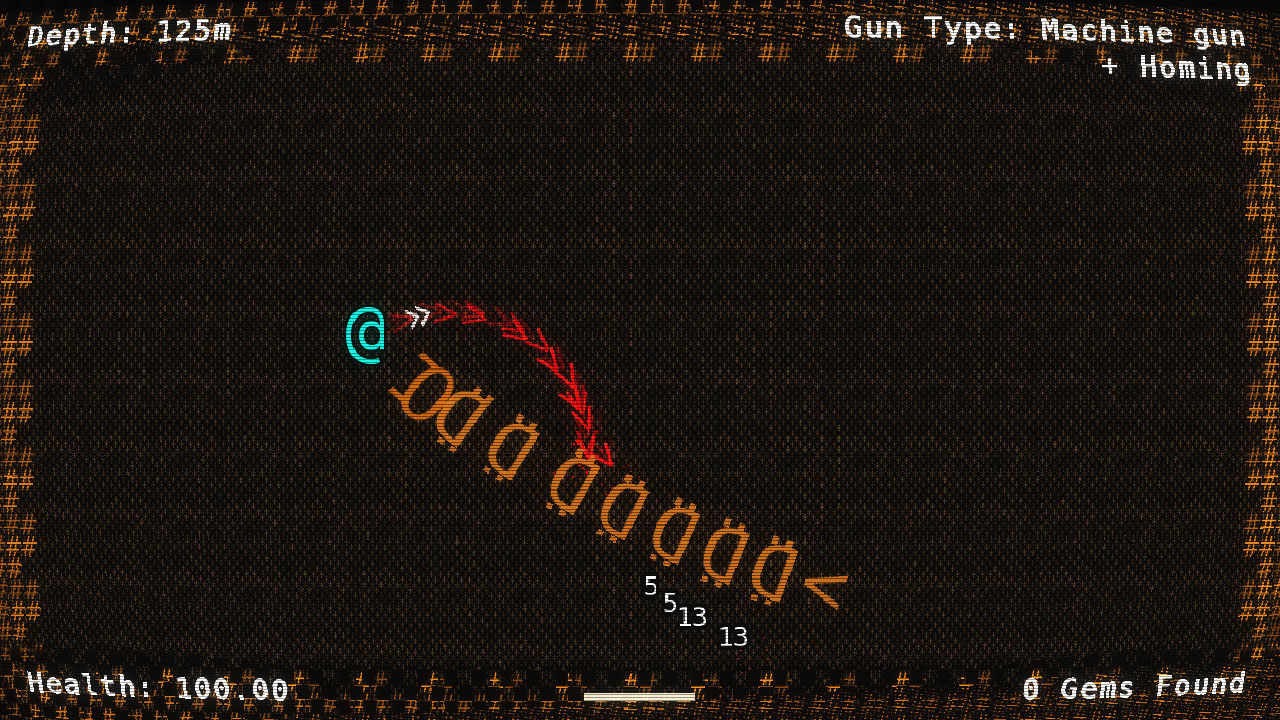 This is a fairly basic twin-stick shooter with some roguelite elements that largely distinguishes itself through its unusual visual presentation. It uses ASCII characters, but plays around with them in a variety of ways. Other than that, it's a rather ordinary entry in a highly competitive genre on the Switch. I suppose if you really need another twin-stick shooter and think the art style is interesting, you could give this game a chance. It does have a local multiplayer mode, but that's not that uncommon anymore either, is it?
Story of a Gladiator ($10.99)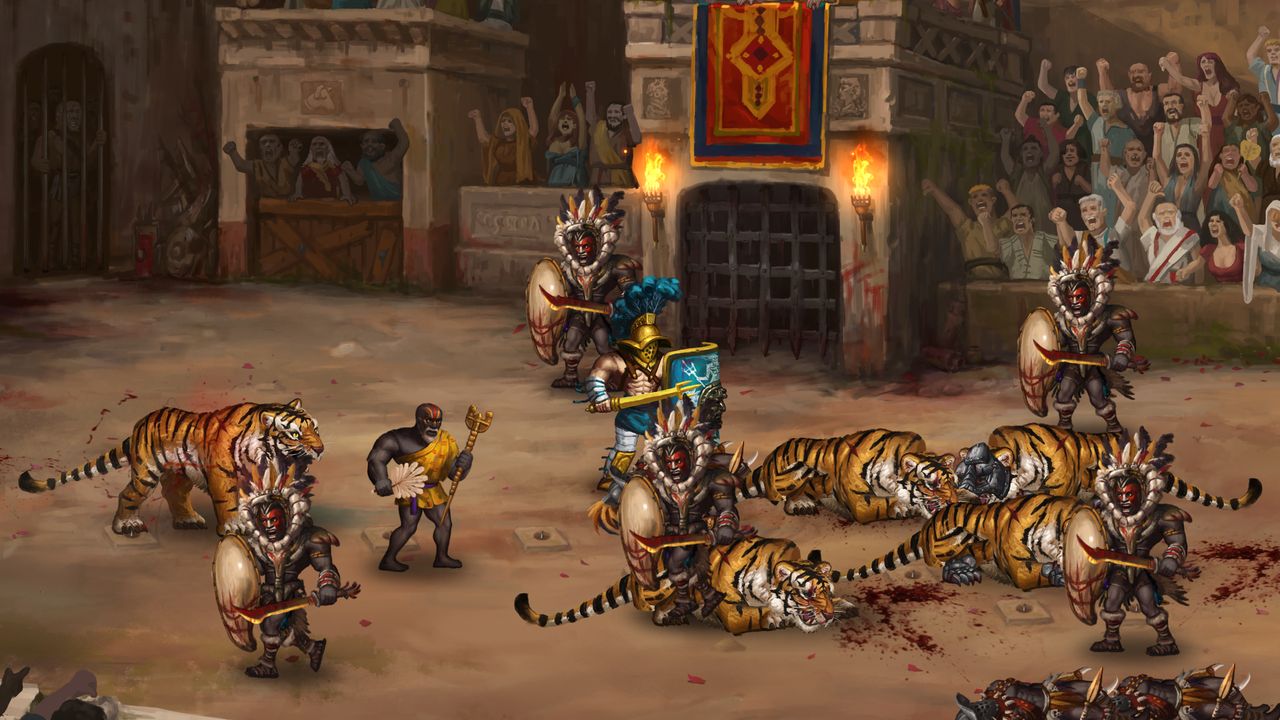 Hmmm. Not too sure what to make of this one. On paper, it seems pretty cool. You create a gladiator and work your way up the ranks battling other fighters in the arenas. You can tame a tiger, pray for favors from the gods, appeal to the crowds, and all that stuff. Gladiator games rarely go wrong, and that all looks like a solid blueprint for some quality beat-em-up action. But something about the way this game looks in motion just seems off to me. Well, I'm sure it's just a "me" problem, so if you think the game looks and sounds cool, don't let me stop you.
Real Heroes: Firefighter ($14.99)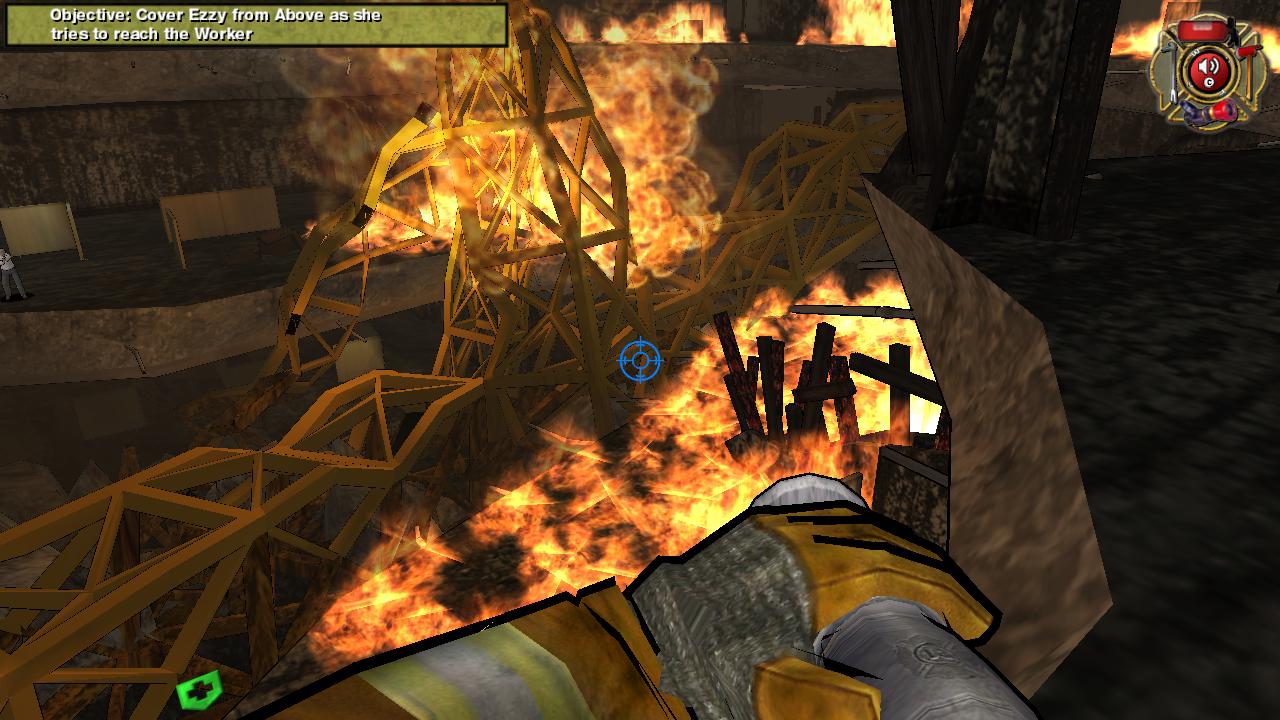 So this game originally came out on the Nintendo Wii a little more than ten years ago. It was okay, and it had James Marsters doing voice work. Then it got remade for the Nintendo 3DS, and that was just really bad. Could the 3DS handle Wii ports? Sort of, but they had to be done carefully and that one sure wasn't. Then a couple of years ago, the game received an HD remaster for PC, and it was, you know, fine. And now we have a Switch version of that HD version. I'm not sure this game really merits having more remakes than Final Fantasy 6, but here we are. It remains an okay game that at least benefits from covering a topic that rarely gets visited with this level of seriousness.
Sales
Friends, I wish the deluge would arrive already. I've been sitting here in dread for the last week, like Grover in that Monster at the End of This Book story. I can't hammer the pages shut. The sales are definitely coming. And unlike with our blue furry friendo, those sales are not going to turn out to just be me. For today? Another short list. Too short. It has Fantasy Strike on it, which is a pretty neat fighting game that didn't get a lot of attention. If I have to pick out one sale from the outbox, it would probably be Hellblade, which is a respectable port of a cool game that isn't often discounted.
New Games on Sale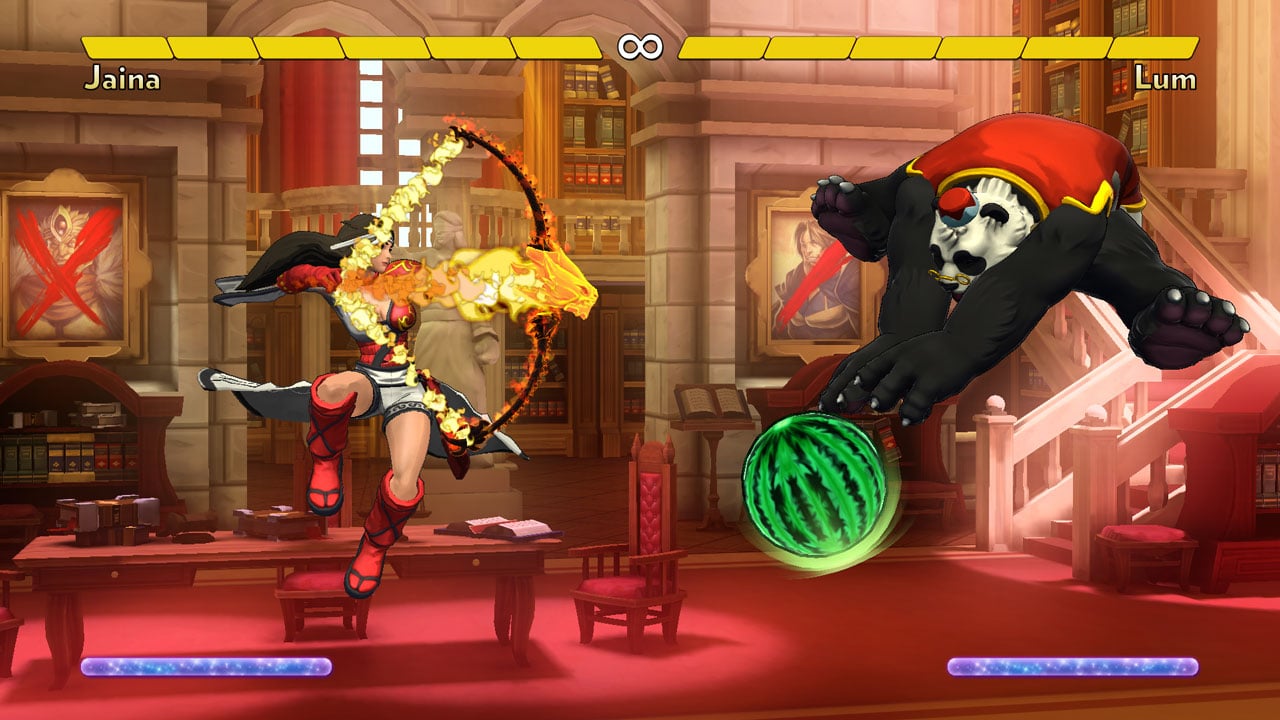 Fantasy Strike ($19.79 from $29.99 until 12/3)
Ultra Space Battle Brawl ($1.49 from $14.99 until 12/3)
MagiCat ($0.99 from $4.99 until 12/3)
Rage in Peace ($6.49 from $12.99 until 12/3)
Azure Saga: Pathfinder Deluxe ($4.99 from $9.99 until 12/3)
My Lovely Daughter ($7.49 from $14.99 until 12/3)
She and the Light Bearer ($4.99 from $9.99 until 12/3)
Ludomania ($0.49 from $4.00 until 12/17)
Flowlines VS ($0.49 from $4.99 until 12/17)
Sales Ending Tomorrow, Thursday, November 28th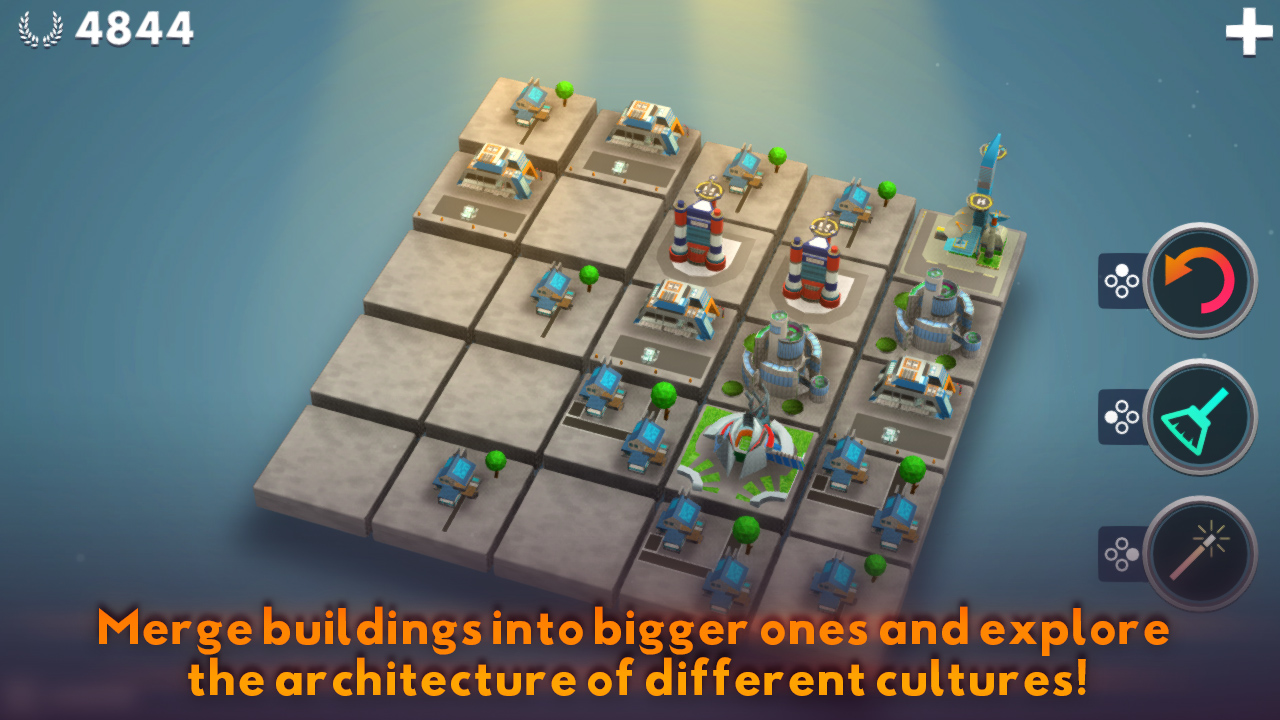 2048 Battles ($2.39 from $3.99 until 11/28)
Agartha-S ($2.39 from $7.99 until 11/28)
Black Future '88 ($17.99 from $19.99 until 11/28)
Chop is Dish ($1.35 from $3.00 until 11/28)
CricktoGame ($3.29 from $5.49 until 11/28)
Dragon Pinball ($1.49 from $2.99 until 11/28)
Electronic Super Joy ($9.99 from $14.99 until 11/28)
Farm Expert 2018 ($20.99 from $29.99 until 11/28)
Freecell Solitaire Deluxe ($6.74 from $8.99 until 11/28)
Gunman Clive HD Collection ($3.39 from $3.99 until 11/28)
Guns, Gore and Cannoli ($5.99 from $9.99 until 11/28)
Guns, Gore and Cannoli 2 ($7.79 from $12.99 unti 11/28)
Hellblade: Senua's Sacrifice ($14.99 from $29.99 until 11/28)
L.F.O. -Lost Future Omega- ($2.39 from $7.99 until 11/28)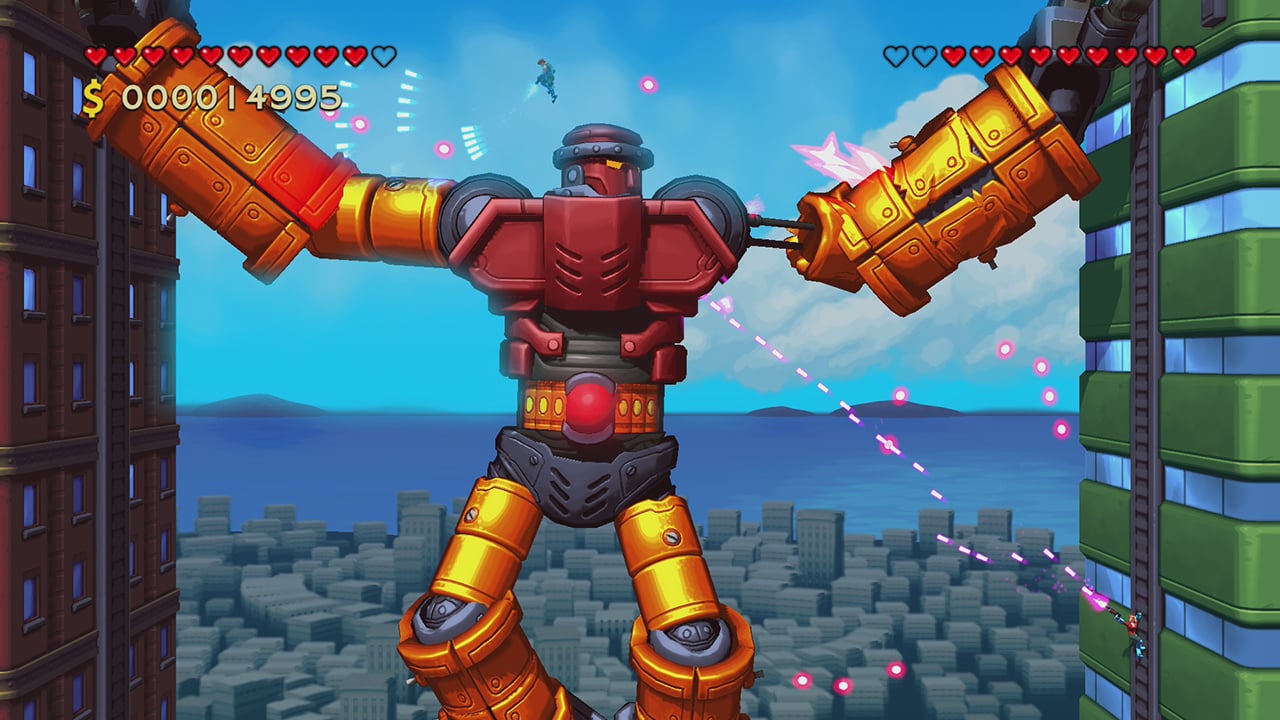 Mechstermination Force ($10.19 from $11.99 until 11/28)
Nyan Cat: Lost in Space ($8.99 from $9.99 until 11/28)
Pirates: All Aboard! ($0.99 from $5.99 until 11/28)
Puzzle Wall ($3.99 from $7.99 until 11/28)
Real Drift Racing ($2.99 from $4.99 until 11/28)
Scrap ($0.49 from $4.99 until 11/28)
Spartan ($0.99 from $3.99 until 11/28)
Subsurface Circular ($4.79 from $5.99 until 11/28)
Suicide Guy ($2.39 from $7.99 until 11/28)
Suicide Guy: Sleepin' Deeply ($1.79 from $5.99 until 11/28)
Time Carnage ($7.79 from $12.99 until 11/28)
Titans Pinball ($1.49 from $2.99 until 11/28)
Vaccine ($2.50 from $10.00 until 11/28)
Warparty ($11.99 from $19.99 until 11/28)
Woodle Tree 2: Deluxe ($10.39 from $12.99 until 11/28)
Woodle Tree Adventures ($1.49 from $4.99 until 11/28)
Zombie Scrapper ($2.09 from $2.99 until 11/28)
That's it for today, friends. While most of the rest of the TouchArcade crew are going to be enjoying the holiday weekend, I will dutifully be reporting for duty as usual tomorrow and the day after. There are more than a dozen new releases hitting tomorrow, and I have a feeling some sales will be showing up. Maybe not the big haul, but some. I hope you all have a great Wednesday, and as always, thanks for reading!