Hello gentle readers, and welcome to the SwitchArcade Round-Up for November 25th, 2019. In today's feature, we've got a review of the recently-released retail version of My Friend Pedro, summaries of a couple of new releases, a little news nugget, and all of the sales information you crave. Yes, it's a little light today, but it's Monday. We don't want to burn all of that weekend energy before the week's even properly started, do we? No, we do not. Let's fly!
News
'Civilization VI Expansion Pack' Now Available for Purchase
Sid Meier's Civilization VI and the Switch go together like chocolate and caramel, and the response to it was perhaps a little stronger than its publisher was expecting. As a result, it took a little more time than you might expect for the game's expansions to come to the system, but they're finally available. Rise and Fall and Gathering Storm can now be purchased in a combined Expansion Pack for $49.99. Said pack adds 16 new civilizations, 18 new leaders, and a ton of new gameplay elements and features. Naturally, you need to own the base game to play this content.
Reviews
My Friend Pedro ($29.99 Retail, $19.99 Digital)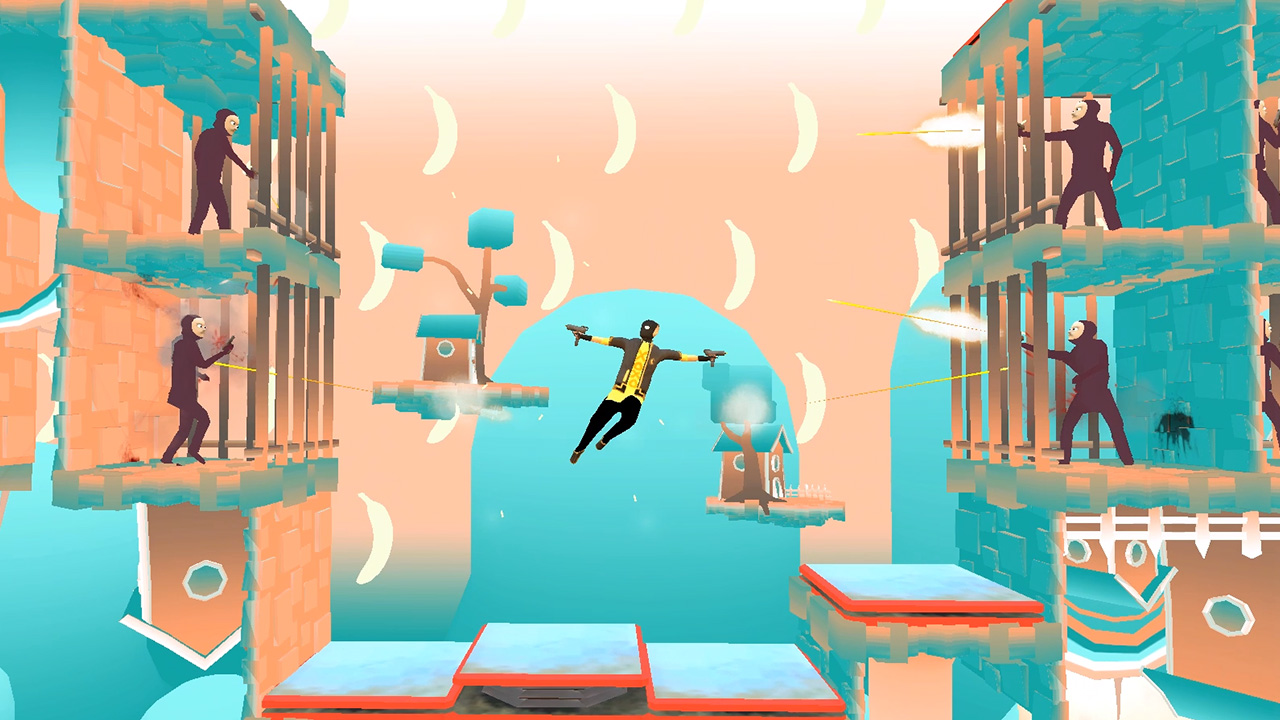 This game has been out for a while digitally, but it recently saw a retail release through Nighthawk Interactive, who were kind enough to provide TouchArcade with a copy for evaluation purposes. This is, then, a review of the retail package rather than the digital version. I leave it to the reader as to how much this particular writer is swayed in his scoring by banana stickers.
Let's get right to the goodies. This retail version of My Friend Pedro includes a case and a cartridge with the game on it, which seem like agreeable starting points for a physical edition of a game in 2019. The cover sleeve in the case is reversible, allowing you to have a nice clean cover without any of the accouterments necessary for catching the eyes of roving shopper. Ah, now things are getting more interesting, wouldn't you agree? Now for the really cool stuff. Stickers! They're decent quality, and all three of them have bananas somewhere on them. You also get an 11 x 17 poster featuring as many as two (2) bananas, and a code that gives you a digital version of the full soundtrack for the game. Being audio, the soundtrack doesn't really have much to do with bananas, but the piece of paper with the code on it? A classy banana right there in the center.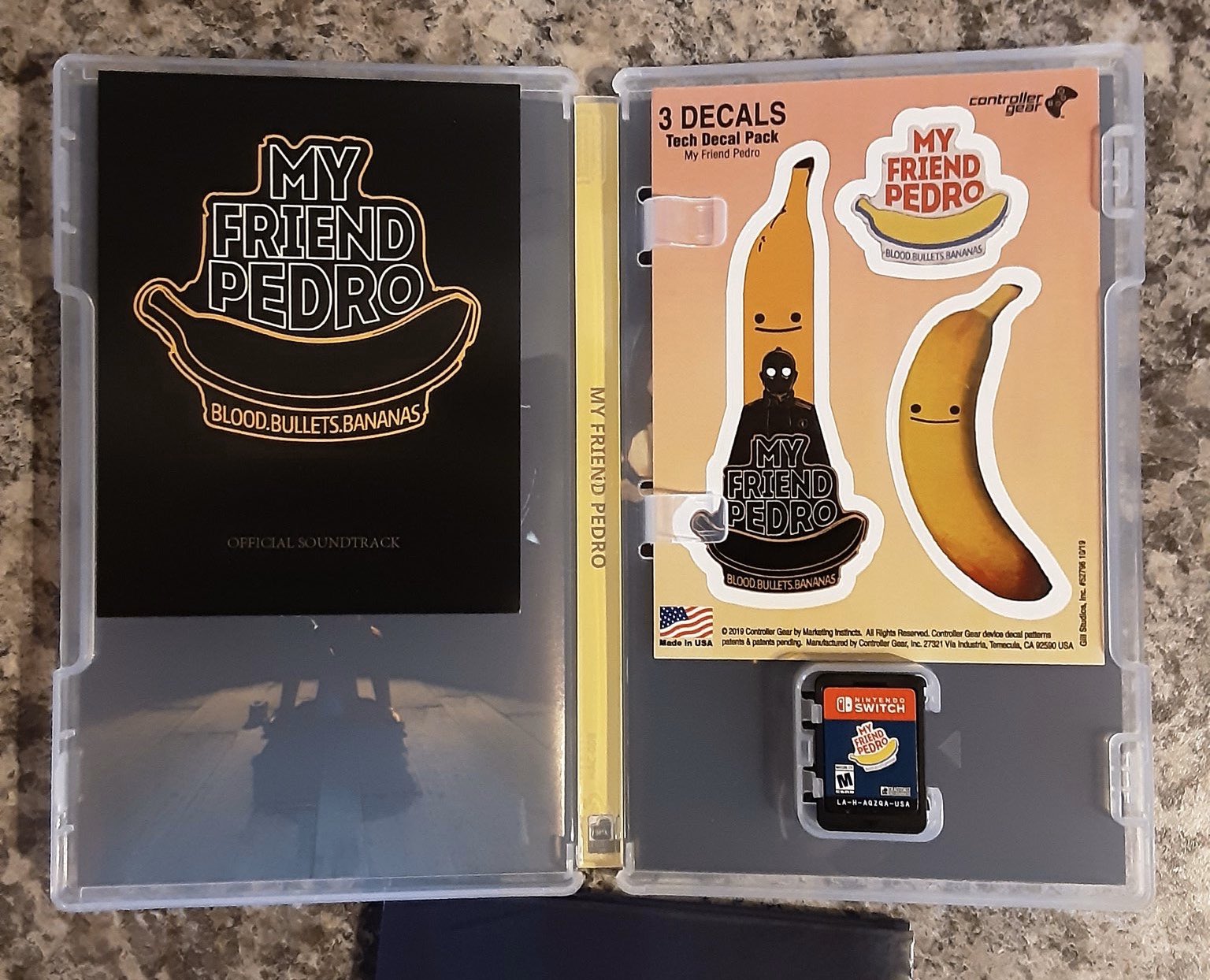 So yes, it's a pretty nice package, particularly for banana enthusiasts. None of that would matter much if the game weren't worth owning, though. Fortunately, My Friend Pedro is very much worth owning even if you are not a banana-fan-a, as I like to call people who like bananas (as of five seconds ago). It's a stylish piece of action shoot-em-up confection, the sort of thing that publisher Devolver Digital seems to have a great eye for. Developer DeadToast Entertainment, founded by and largely comprised of former Media Molecule member Victor Agren, has put together an excellent, off-beat ode to the kinds of action movies that tended to go undiscovered until they appeared in mysterious corners of video rental shops. A little short, totally sweet, extremely replayable. I think it's pretty great.
The retail version of My Friend Pedro has been available at fine retailers near you, and also some that are not near you but provide shipping at reasonable prices, since November 12th, so if you have thirty dollars and want to own a neat game and some banana-related paraphernalia, go do that little thing. If you only have twenty dollars or are more of an oranges kind of person, you can get the game in digital form on the eShop. The soundtrack alone is worth the extra cash, if you ask me, and the other extras are the sprinkles that make it even easier to pull the trigger.
SwitchArcade Score: 4/5
New Releases
Rescue Tale ($9.99)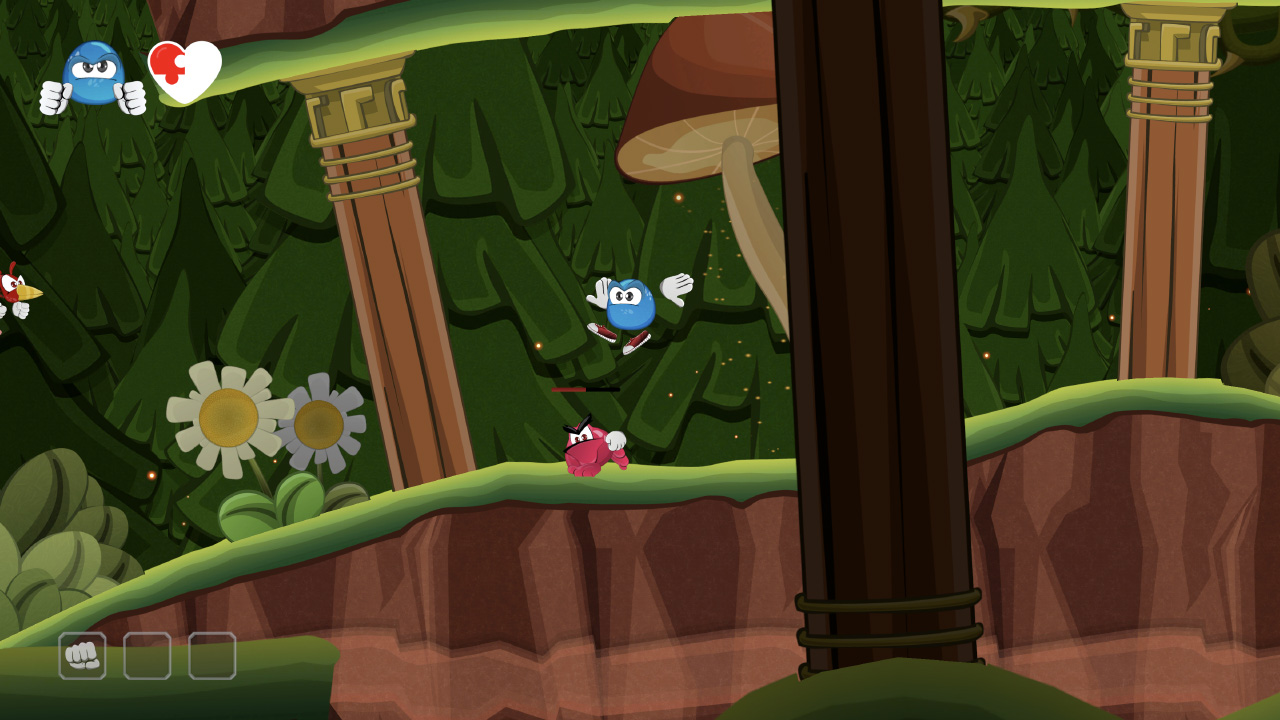 This side-scrolling platformer looks like rather middling affair at best, and its developer doesn't have much on its resume outside of the rather poor Bounce Rescue on Xbox One. Given that this game seems to borrow a fair bit of that game's assets and appears to have similar physics, I'm not sure we should expect a much better result in spite of the shift to a more traditional structure. Probably best to give this one a pass, particularly given the wealth of excellent platformers on the Switch at a similar or lower price.
Nonograms Prophecy ($3.99)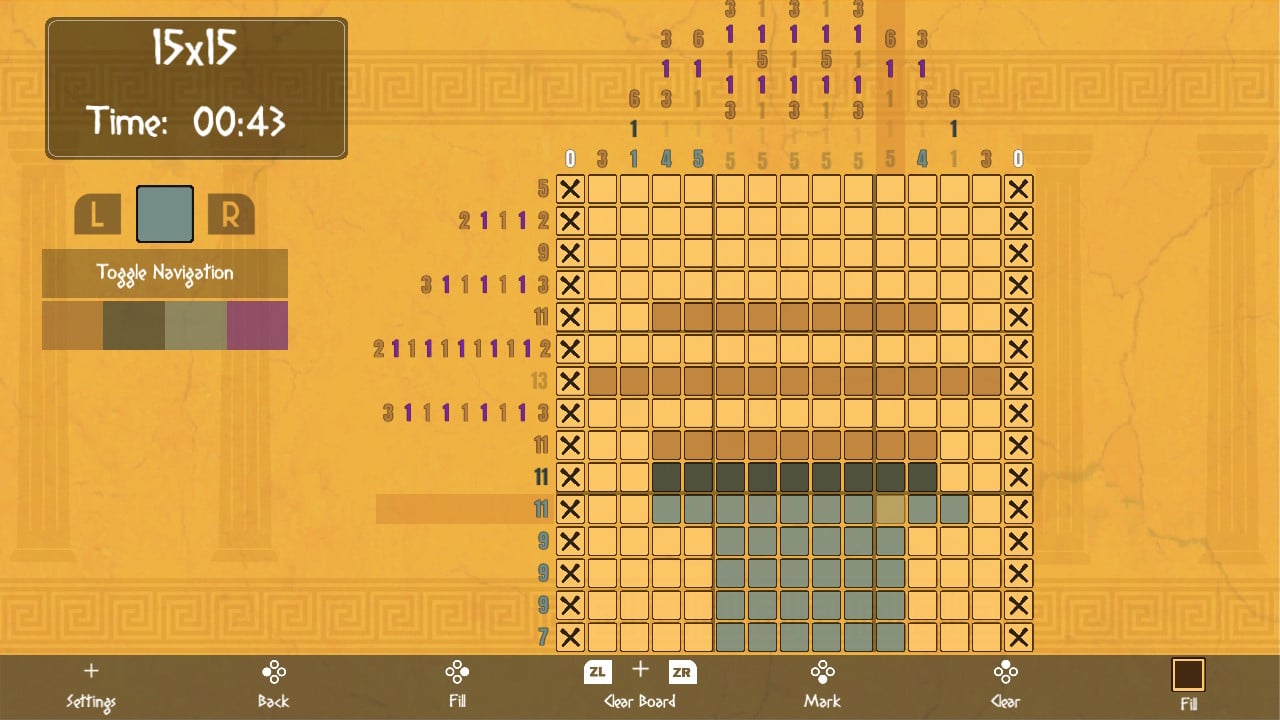 If you're not familiar with all the various names these kinds of puzzle go by, you can probably sort it out from the screenshot. Yes, this is another Picross-style game. This one includes 380 puzzles with standard puzzles, color puzzles, and what they call "Big Picture" puzzles. Those are most likely the ones where you fill in a bunch of puzzles that make one larger picture. Seems the biggest the puzzles go here is 20 x 20, which is okay but not really very challenging for experienced players. For the price, I think you get a fair amount of content here. You know, if you happen to need another Picross-style game.
Sales
Some interesting sales popped up over the weekend, though not all of them are worth biting on. Notables include Civilization VI, which is on sale to celebrate the arrival of the Expansion Pack, Romancing SaGa 2, which could be on sale to celebrate the arrival of Romancing SaGa 3, and Rocket League, which goes on sale a lot but also has a lot to celebrate because of constant content updates. The outbox doesn't have a whole lot to be concerned about. Almost all of those games go on sale fairly often, usually at better prices, and the one that isn't true for is Bouncy Bob 2, which… come on. We know what's happening with that one.
New Games on Sale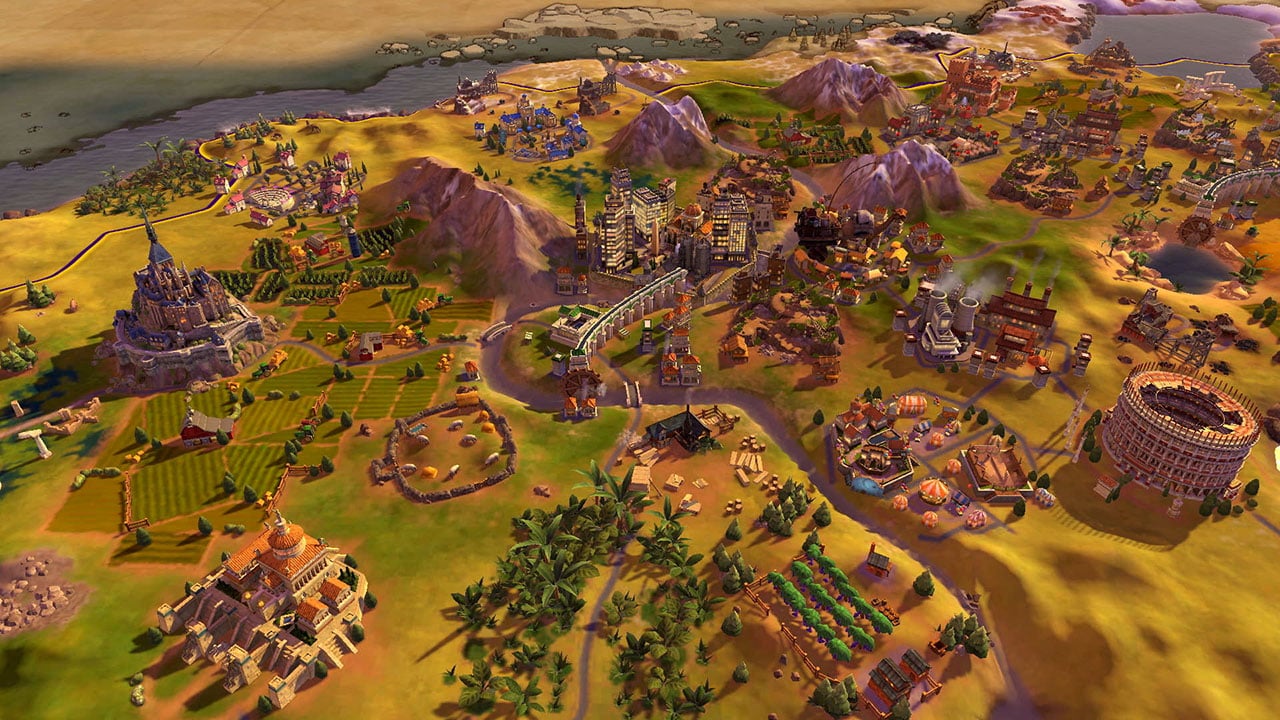 Sid Meier's Civilization VI ($29.99 from $59.99 until 11/27)
Happy Animals Bowling ($4.49 from $4.99 until 12/7)
Northgard ($17.49 from $34.99 until 12/2)
Thumper ($4.99 from $19.99 until 12/2)
Beach Buggy Racing ($3.99 from $9.99 until 12/1)
Rocket League ($9.99 from $19.99 until 12/1)
Riptide GP: Renegade ($3.99 from $9.99 until 12/1)
Romancing SaGa 2 ($18.74 from $24.99 until 12/1)
Bit Dungeon Plus ($4.49 from $8.99 until 12/1)
Warp Shift ($0.99 from $9.99 until 12/1)
SpiritSphere DX ($4.00 from $10.00 until 12/1)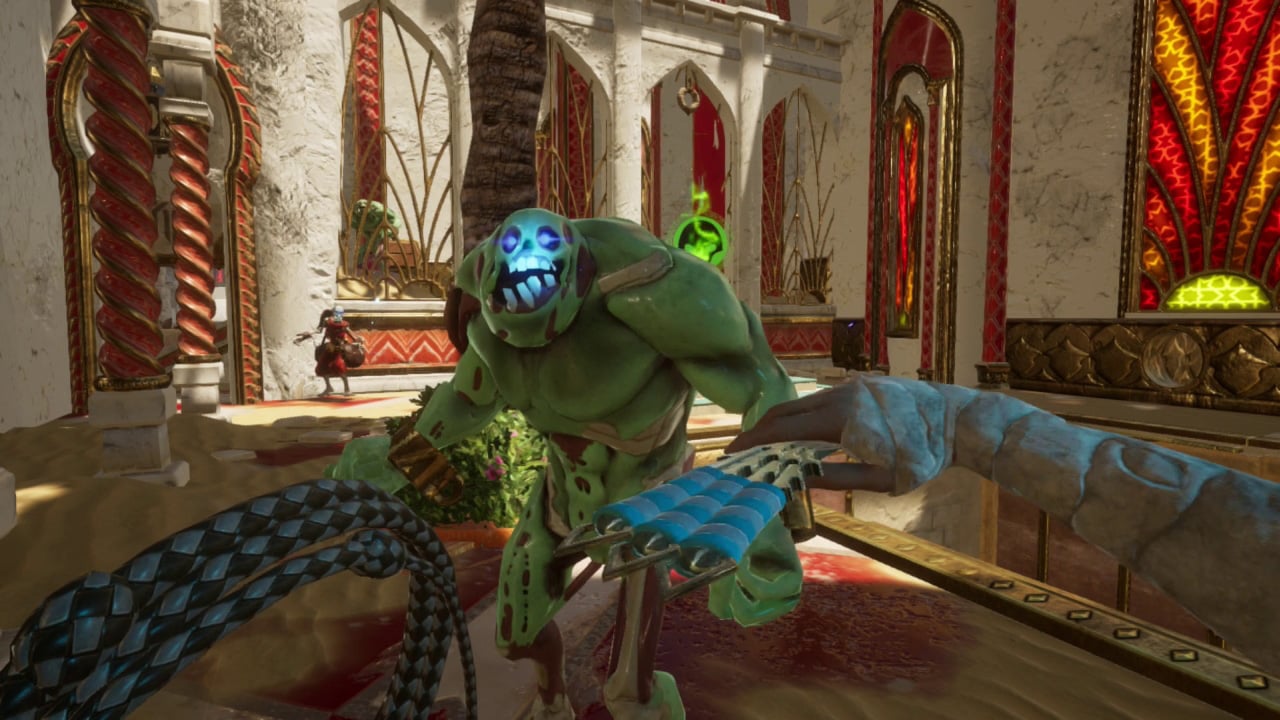 City of Brass ($7.99 from $19.99 until 12/1)
Valley ($9.99 from $19.99 until 12/1)
World Soccer ($1.99 from $9.99 until 12/12)
Lost Orbit: Terminal Velocity ($4.99 from $9.99 until 12/13)
Monster Bugs Eat People ($0.99 from $1.99 until 12/13)
Immortal Planet ($13.49 from $14.99 until 12/13)
Tricky Towers ($8.99 from $14.99 until 12/2)
BlazeRush ($8.39 from $11.99 until 12/6)
Deployment ($2.49 from $9.99 until 12/2)
American Fugitive ($9.99 from $19.99 until 12/4)
Sales Ending Tomorrow, Tuesday, November 26th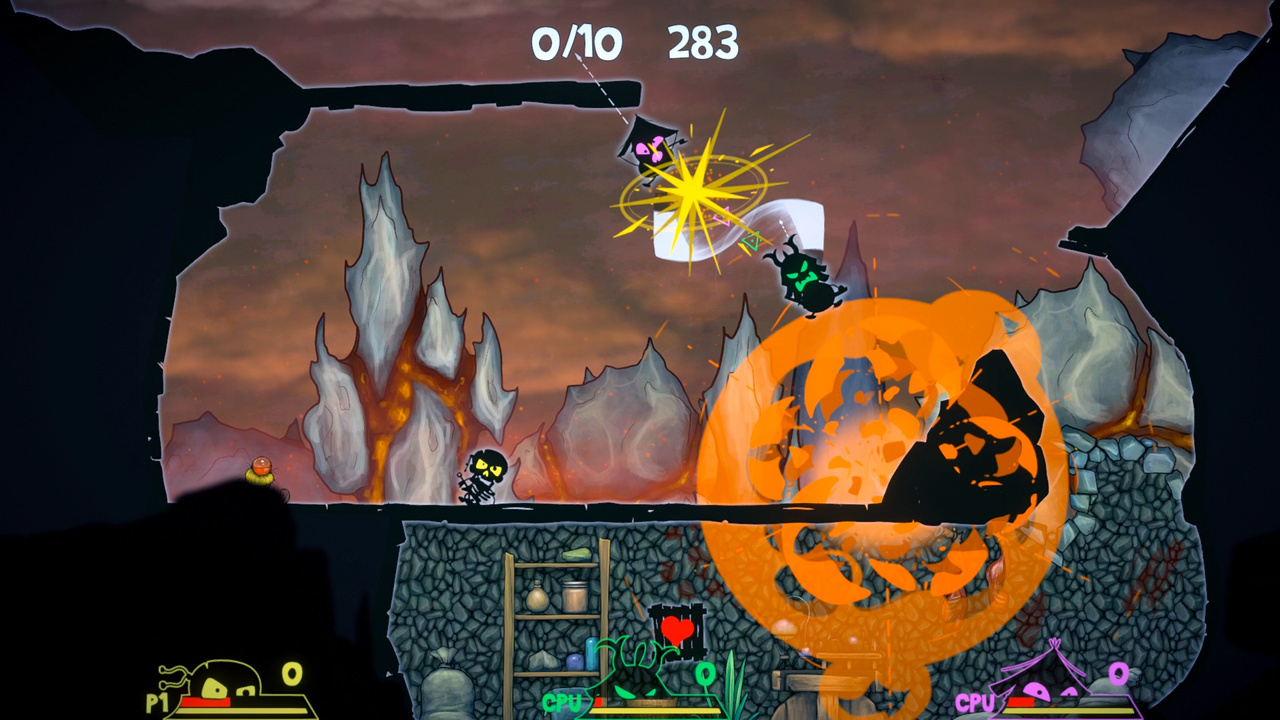 Bouncy Bob 2 ($2.50 from $5.00 until 11/26)
Elevator… to the Moon! ($2.99 from $14.99 until 11/26)
Mecho Tales ($0.49 from $0.99 until 11/26)
Mecho Wars: Desert Ashes ($1.99 from $9.99 until 11/26)
Plague Road ($2.99 from $14.99 until 11/26)
War Theatre ($1.99 from $9.99 until 11/26)
That'll do it for today, friends. Tomorrow will see a few new releases, but things are certainly slowing down as we head into the final stretch of the pre-holiday period. Sales are going to be dropping in pretty heavily as the week goes on, and news is up in the air as usual. Anyway, I hope you all have a great Monday, and as always, thanks for reading!