Hello everyone, and welcome to the week! It's time once again for our look back at the noteworthy updates of the last seven days. Lots of popular games in this week's round-up, though I can't say I'm a huge fan of most of them. That's how it goes some weeks, friends. At the very least, I know some of you play some of these games, and those are the kind of odds I like. Of course, you can keep an eye out for updates yourself using AppShopper or by participating in the TouchArcade forums. This weekly summary is just here to fill you in on the things you might have missed. Let's go for it!
Animal Crossing: Pocket Camp, Free Subscriptions services: they are all the rage now. I guess this is the way to make some reliable cash from a free-to-play game now. Animal Crossing likes it so much that it has two of them. One of them helps you get more of those fortune cookies that have all the best items in them. The other one basically gives you unlimited storage space and some other stuff aimed at the mega-collectors. There are some other adjustments here involved with Gulliver's Ship and some UI tweaks, but it's really all about those new subscriptions.
Jetpack Joyride, Free Jetpack Joyride is on an update roll again, it seems. The latest update is all about the Thanksgiving stuff, which is being celebrated late as usual by my American friends this week. What kind of goodies can Thanksgiving-loving players look forward to? Well, you get a Roast Turkey Jetpack, a Roast Turkey Costume, and a Profit Turkey. Going all in on the turkey, you see. You can look like a turkey with a turkey strapped on its back riding on a turkey. That's science!
The Simpsonsâ"¢: Tapped Out, Free This is still kicking around, and has even been creeping back up the rankings a little. The latest version is expectedly holiday-themed, with a focus on Thanksgiving at the moment. The update notes go in pretty heavily on the whole "steamed hams" thing, which shouldn't be a surprise given its meme status. As for what you'll actually get in this new event? That's a mystery the notes have little to talk about. Guess we'll see!
Brawl Stars, Free Of all the things I expected to see in a Brawl Stars update, I can safely say that skins based on characters from a messaging app that is primarily popular in Japan, Taiwan, Thailand, Indonesia, and Turkmenistan was at least in the bottom five of my list. But here we are, and now you can dress up your little Brawl Stars characters to look like Leonard, Sally, and El Brown. That last one is the main LINE character, Brown the Bear, dressed up like a luchador wrestler, in case you didn't know. It's so weird and left-field that I'm going to give it the coveted UMMSotW prize.
FarmVille 2: Country Escape, Free Yeah, I'm kind of feeling a bit tired today and thus am allowing in a number of games that I'd ordinarily sort out of the pile, but I'm sure someone reading this still plays FarmVille 2. Perhaps you have or haven't noticed that there is a Thanksgiving event going on, where you can win a bunch of rewards by playing along. One of those rewards is a Township Terrier, which is probably the greatest unclaimed superhero name ever spoken by a human. I mean, look at it. It really has it all. Movie when. Video game tie-in when. Oh, I guess that last one is now. Well… action figure when. SATE MY APPETITE.
Disney Magic Kingdoms, Free Sometimes when I post these weekly summaries, some games are already days into their events and I feel like there isn't a lot of point to me tugging your sleeves to alert you. This time? We're just in time. Starting tomorrow, a Frozen 2 event is hitting Disney Magic Kingdoms. Help Anna find Elsa and keep your eyes open for Honeymaren, Ryder, and other characters from the new movie. The film is already a smash hit by the looks of it, so I'd imagine lots of players will be wanting to add things from it to their virtual parks.
Merge Dragons!, Free Merge Dragons has some kind of bizarre cross-over coming up soon, but this update is focused on a more familiar event. The Moon Juice event makes a kind-of sort-of return, but with two new dragons and a story, for whatever that's worth. There's also a Thanksgiving event going on, as is the style right now. You can get the new Fall Dragon if you're very lucky or very wealthy. It's probably very pretty, assuming it is referring to the season and not the verb. I mean, it can't be the latter. That would just be tragic, right?
Toon Blast, Free Oh ho ho, how clever of you, Toon Blast. Most people expect holiday-themed updates in the last week of November to go with the Thanksgiving bit, but you've gone and referred to Black Friday instead. Which is now a holiday of sorts, apparently. That madness has even spread to Japan. As usual for updates for this game and others of its ilk, this context is largely limited to the update notes themselves, with the tangible in-game upshot being 50 new levels.
Gardenscapes, Free Being the trailblazer that it is, Gardenscapes is jumping past Thanksgiving and Black Friday and going directly to Christmas. But before that, it's apparently Furry Season? Did not know Austin was into that, but that's cool I guess. Get in on this event and you can win a virtual cat named Missy. This is apparently a long event, so you'll probably have to work hard to get that kitty. In other news, a freshly renovated study is the new room for the update, giving Austin a place to write in peace. As for the Christmas bits, you'll be collecting bells and decorating the garden starting in mid-December. Rounding things out is a new story chapter. Phew, that's a lot.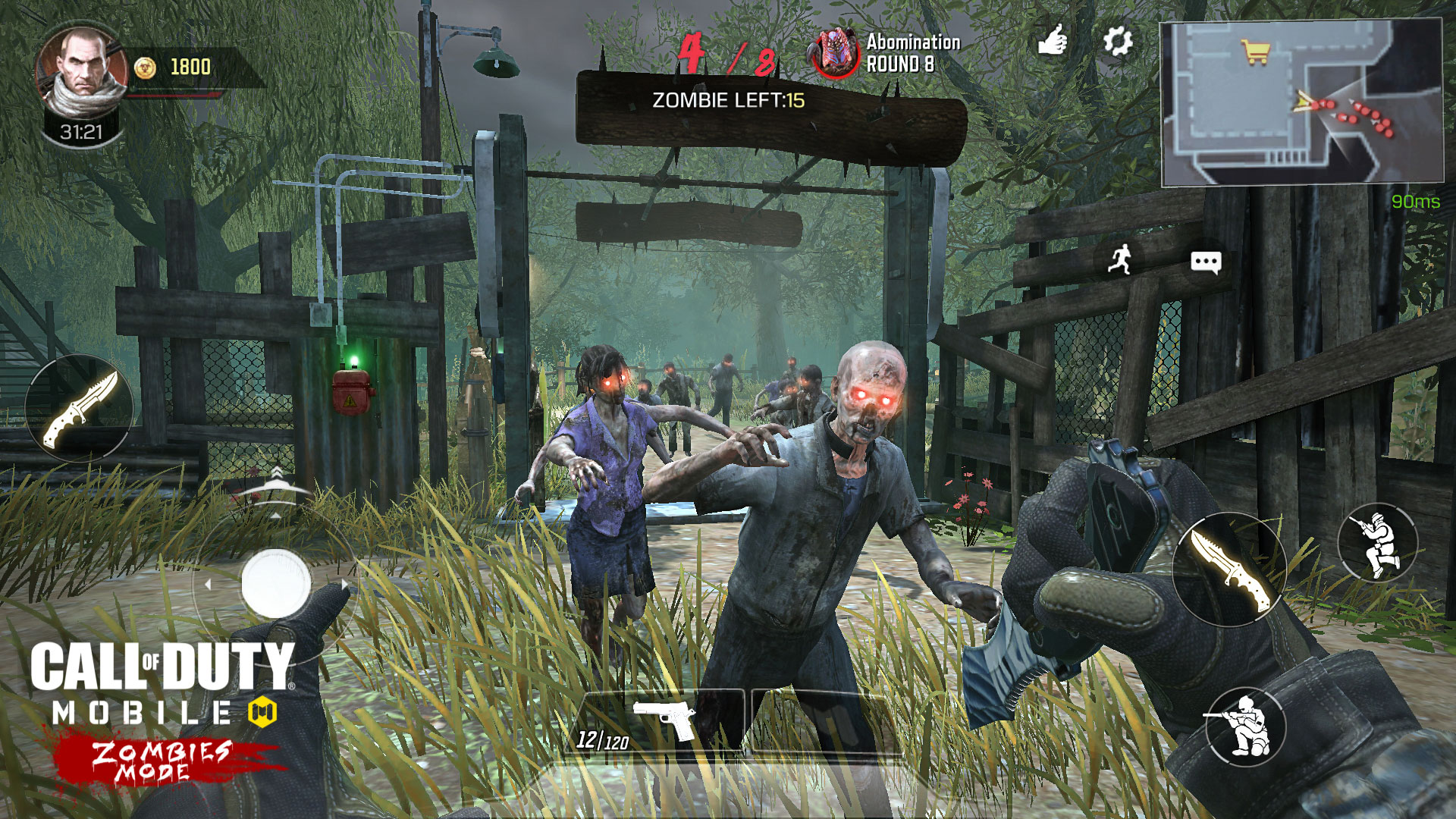 Call of Duty®: Mobile, Free If you like something more violent than gardening, well… there's really nothing out there more violent than gardening. But I suppose Call of Duty presents a different sort of violence, so that's something. The Season 2 update is now available, adding in winter-themed rewards for the ranked leaderboards, new Premium and Free Battle Pass goodies, controller support, and a zombie mode with two different ways to play. There's a new multiplayer map called Summit, and some new limited-time modes to try out. That's not all, but I'll leave the rest for you to investigate on your own.
That about wraps it up for last week's significant updates. I'm sure I've missed some, though, so please feel free to comment below and let everyone know if you think something should be mentioned. As usual, major updates will likely get their own news stories throughout this week, and I'll be back next Monday to summarize and fill in the blanks. Have a great week!